bra, underwear and pj sale
I'm in the market for new bras and undies and today is the day. One of my favorite stores for undies and pjs is currently having a big ole sale.
Here's what I ordered…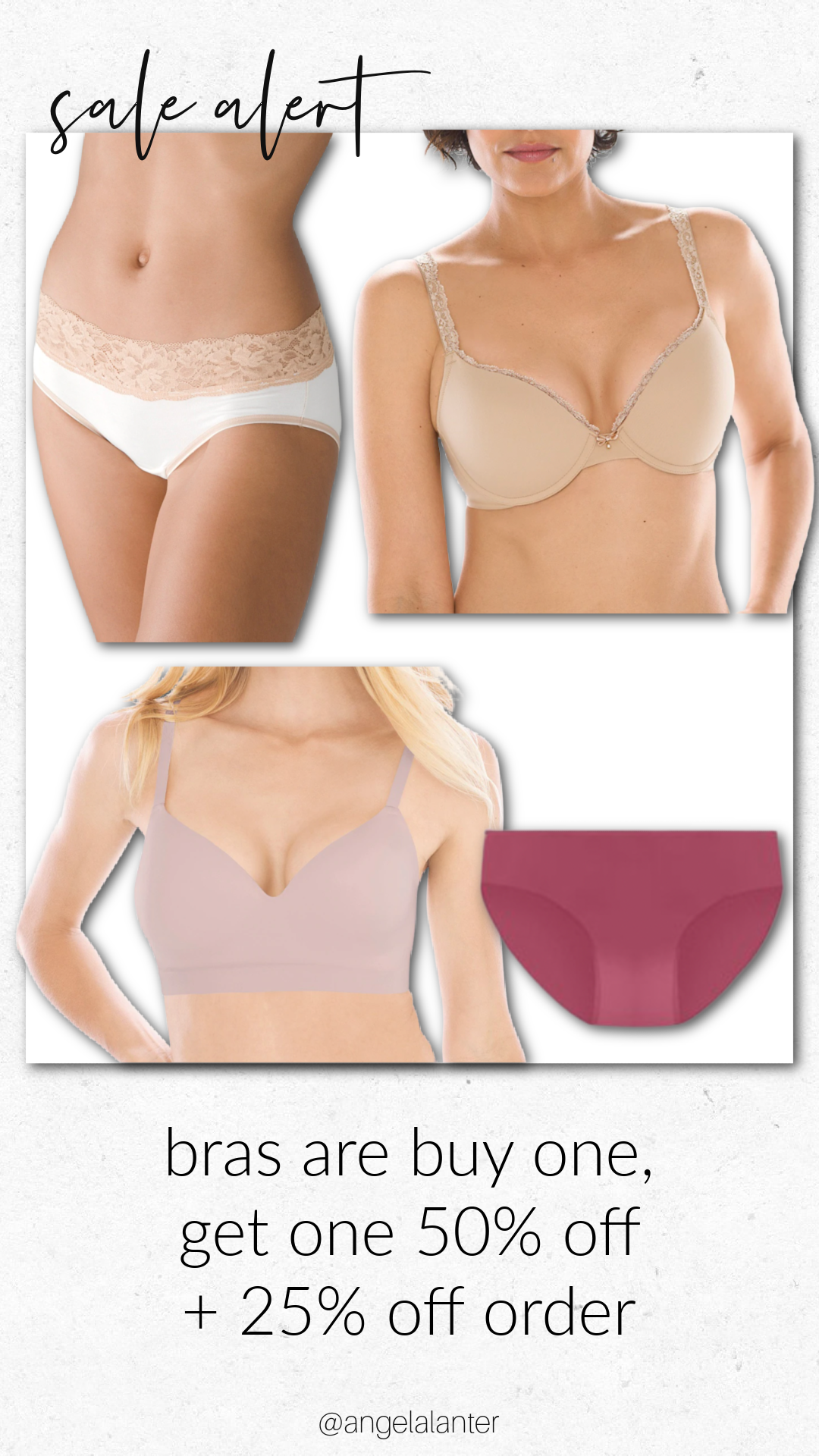 Um, yeah. I bough two bras and two pairs of undies for $66. That's GOOD. The bras are buy one get one 50% off. Then use code: 55023 today to get an additional 25% off. SUCH A GOOD DEAL!!!
Soma makes my favorite pajamas, the Cool Nights collection. The fabric is so luxe that it literally feels cool to the touch which is so nice for hot sleepers or hot summer nights. I buy their cute sleep shirts for gifts for most of the ladies in my life.
The Cool Nights tee shirt with a pocket is technically a sleep tee but I love it so much I wear it all the time. It's the perfect layering tee. It's so nice and cool to the touch.
I've been a fan of their push-up bras for some time, which is why I went ahead and bought a second one today. They're comfortable, lie nicely against your skin (leave little to no visible lines) and are incredible quality. I've had mine for at least 2 years now and it's in perfect condition still.
I decided to try a couple of pairs of undies. Last Spring, I shared about how I made the switch to Amazon undies in this blog post. I have found that either they have shrunk from about a year's worth of wear OR my butt has gotten wider. My money is on the latter. 😂 #quarantinelife
Leave a comment below if you'd like me to write a blog post or film a video about how I wash and care for my delicates, because I'm super picky about how I launder my bras.
shop this post