Back Porch Makeover
One of our most used spaces in our home is our back porch.
After the Christmas holiday was over, the back porch felt sad a lonely with the pretty holiday decor taken down. Matt and I felt like it was the perfect time to transform the space into a winter wonderland.
Watch this video to see the process from beginning to end plus how I deep clean the whole porch to get it feeling like the winter wonderland it is…
Didn't it turn out magical? The draped Edison lights made the porch feel like a fairy tale.
The smallest touches go the longest ways. It's amazing what switching out your throw pillows and adding the soft glow of lights can do.
Look how gorgeous these photos are that Matt took at sunset the other day.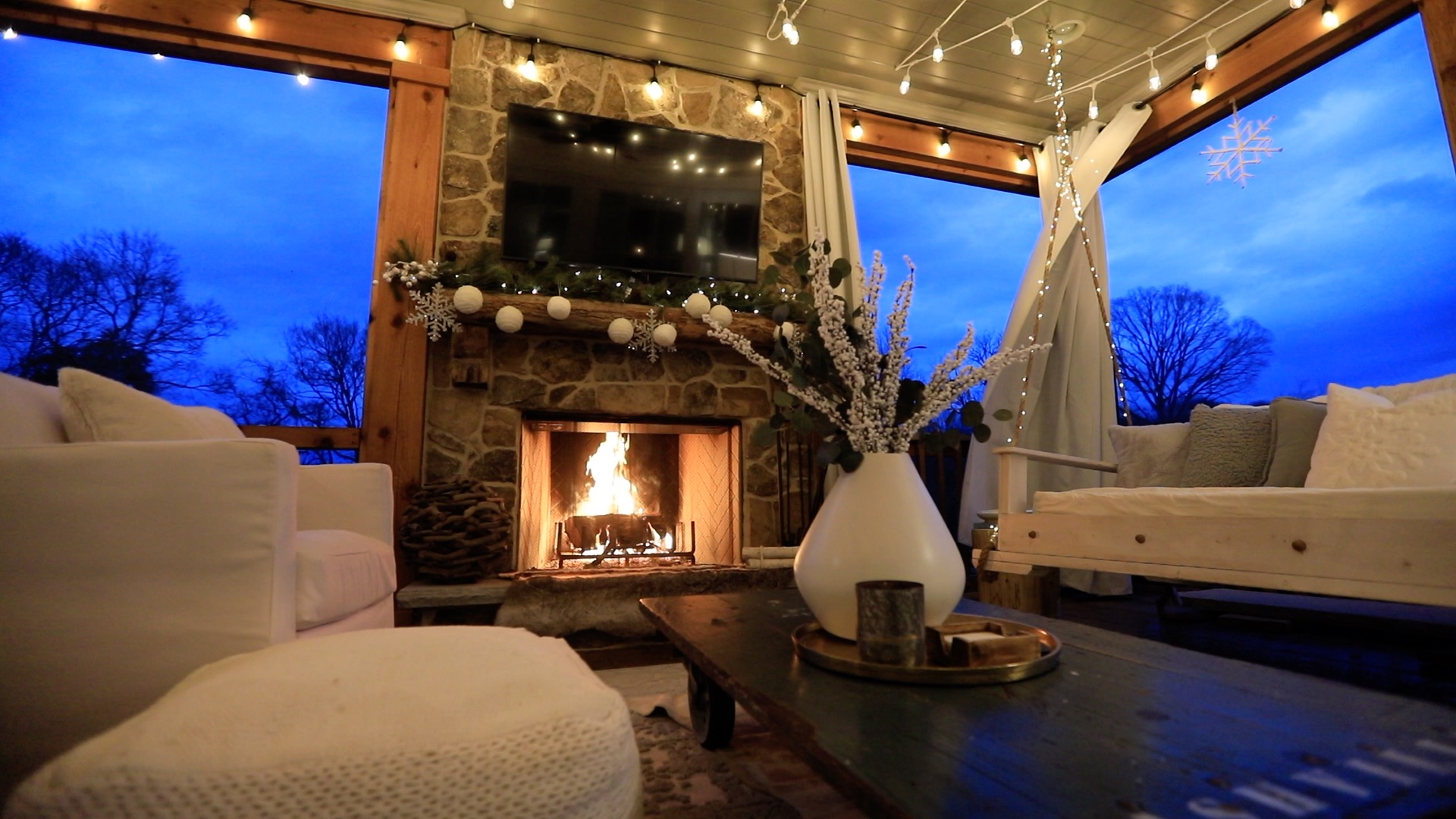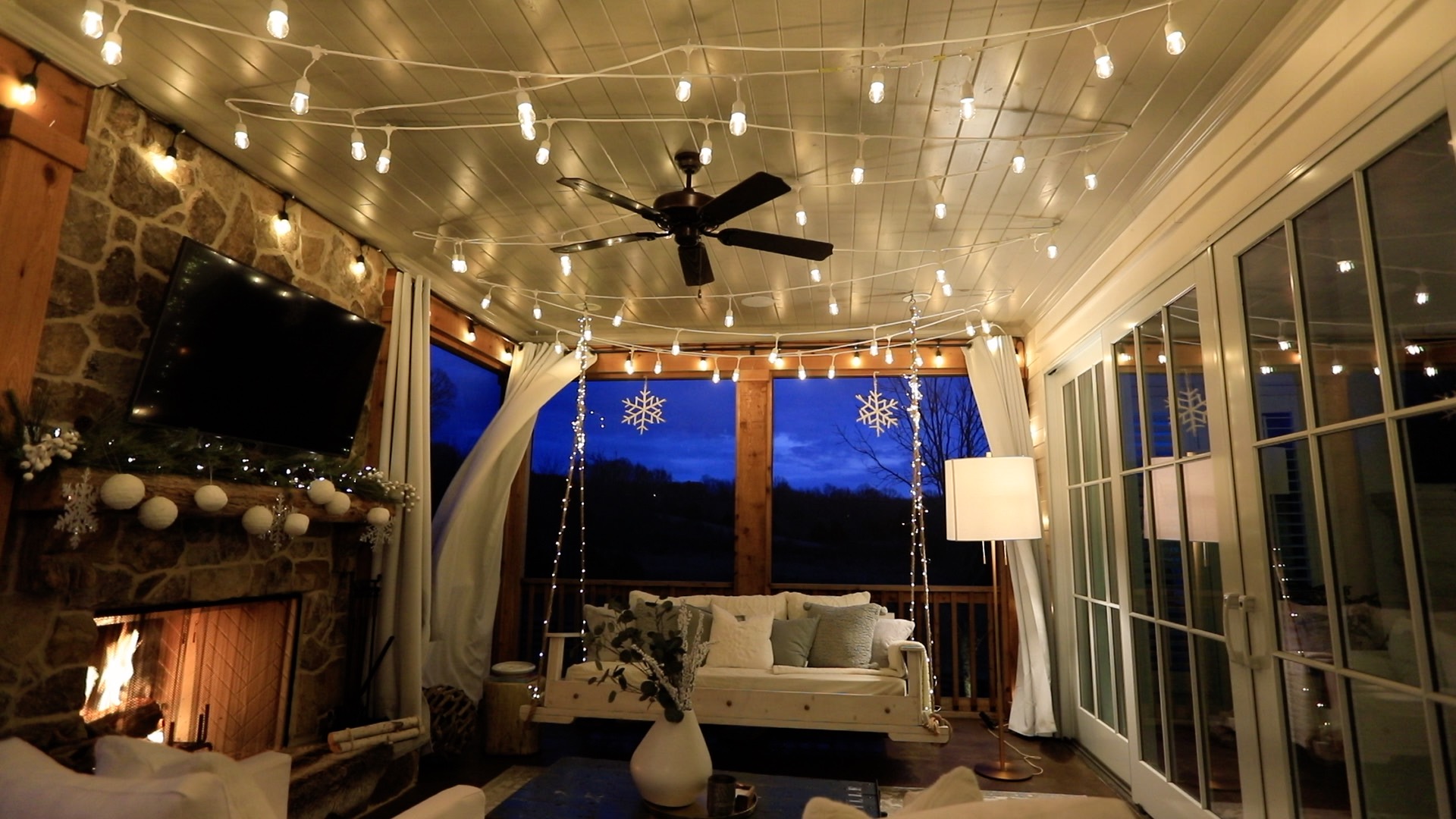 Don't you want to just grab a cup of coffee, a book and a cozy blanket and snuggle up on the swing?
When we first walked through this house, I was so excited to see a daybed swing just like all those I admire in 30A. It's something so specific that screams a beach vacation to me, so having this in my home makes me so happy.
I chose to layer the outdoor area rug with a faux cowhide rug to add a little texture to the space. Cowhide rugs are very on trend right now (and have been around forever!) so I felt that this was just a fun way to make the space feel a little more interesting.
Matt had the idea of wrapping the ropes on the swing with battery operated fairy lights and it's easily one of my favorite small touches. Fairy lights just add an ethereal touch to a room. These lights are so affordable and can be used in about a million different ways in any room.
We chose to use outdoor fabrics for our curtains, chairs and rugs to prevent staining. For our throw pillows and blankets, I tend to choose covers or blankets that are affordable and easy to remove and wash. This way I'm not investing in pieces that are going to be used and stained a ton with everyday spring and summer use.

shop this post