I love Louis Vuitton. And I really love this Louis Vuitton Neverfull dupe.
I think my love for LV is mostly because I never thought that I would ever own a real one, lol.
Three years ago (where has the time gone?!) I posted this video opening my brand new Louis Vuitton Neverfull MM handbag.
I was beyond excited.
It's turned out to be one of my most used bags in life. I ended up using my Neverfull with a Totesavvy insert as my diaper bag and it worked like a dream.
When I stumbled across this $50 dupe for the Neverfull on the Walmart website, I about peed my pants.
Not sure if I've ever clicked "Add to Cart" so fast in my life! I'm so excited because I know how many ladies love the LV Neverfull, but not the $1500 price tag.
Here is the Walmart dupe $50 bag next to my real Louis Vuitton bag…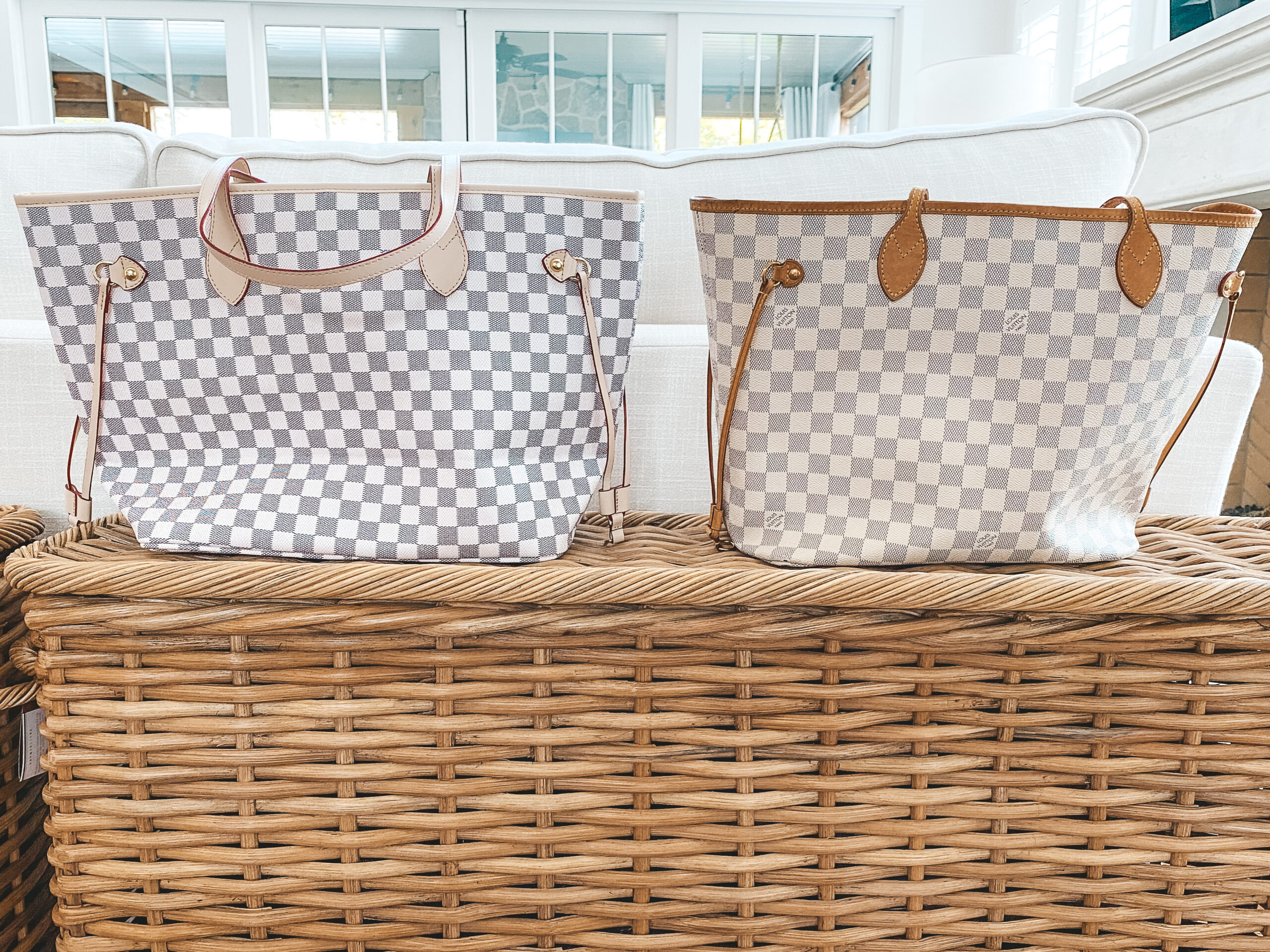 This bag is not a knock-off.
No where on the bag is there a logo or branding for Louis Vuitton.
It's just simply a LV inspired bag.
As you can see below, the leather on the LV has aged to a deep, beautiful tan, whereas the Daisy Rose bag has much lighter, vegan leather straps.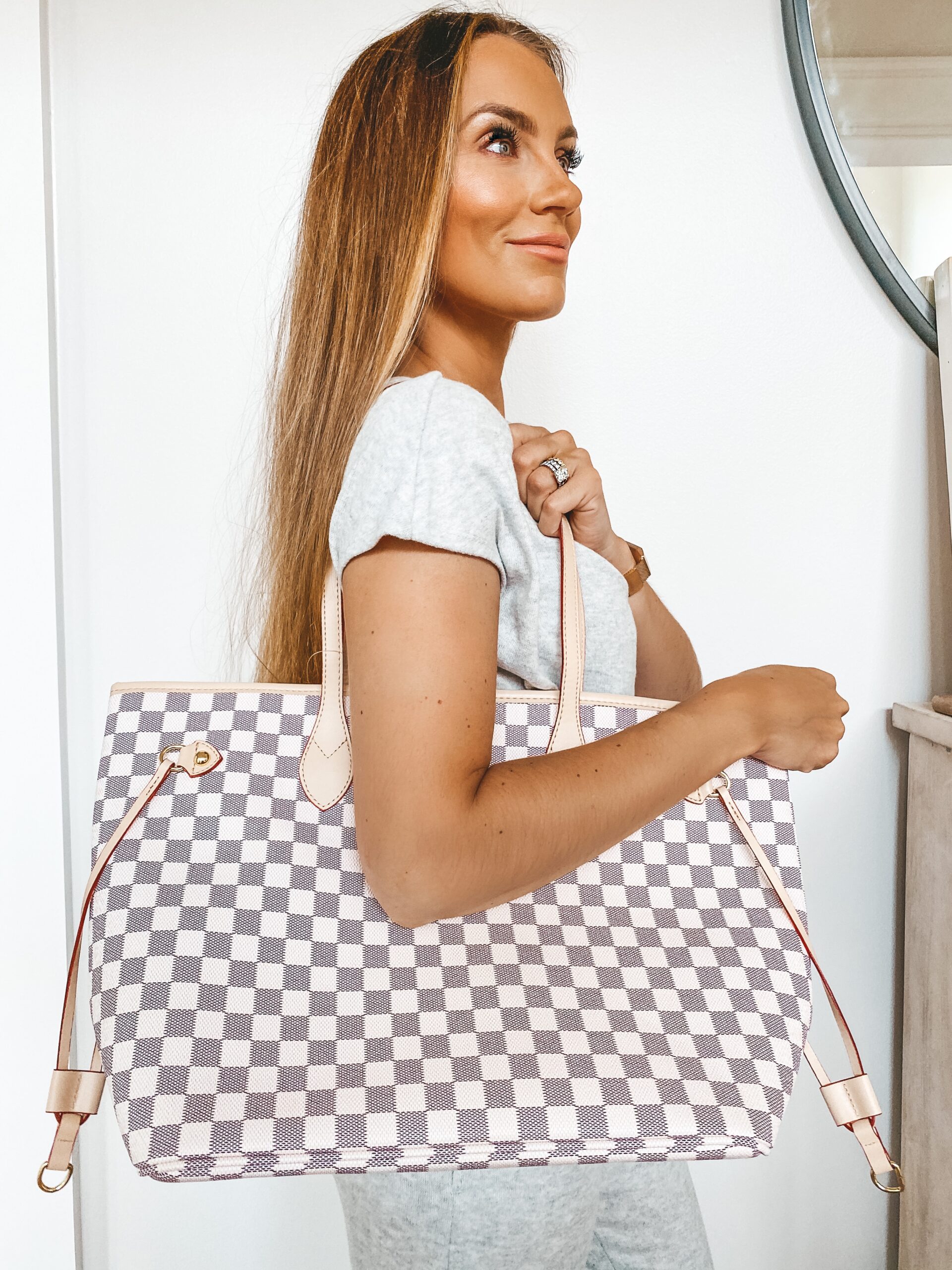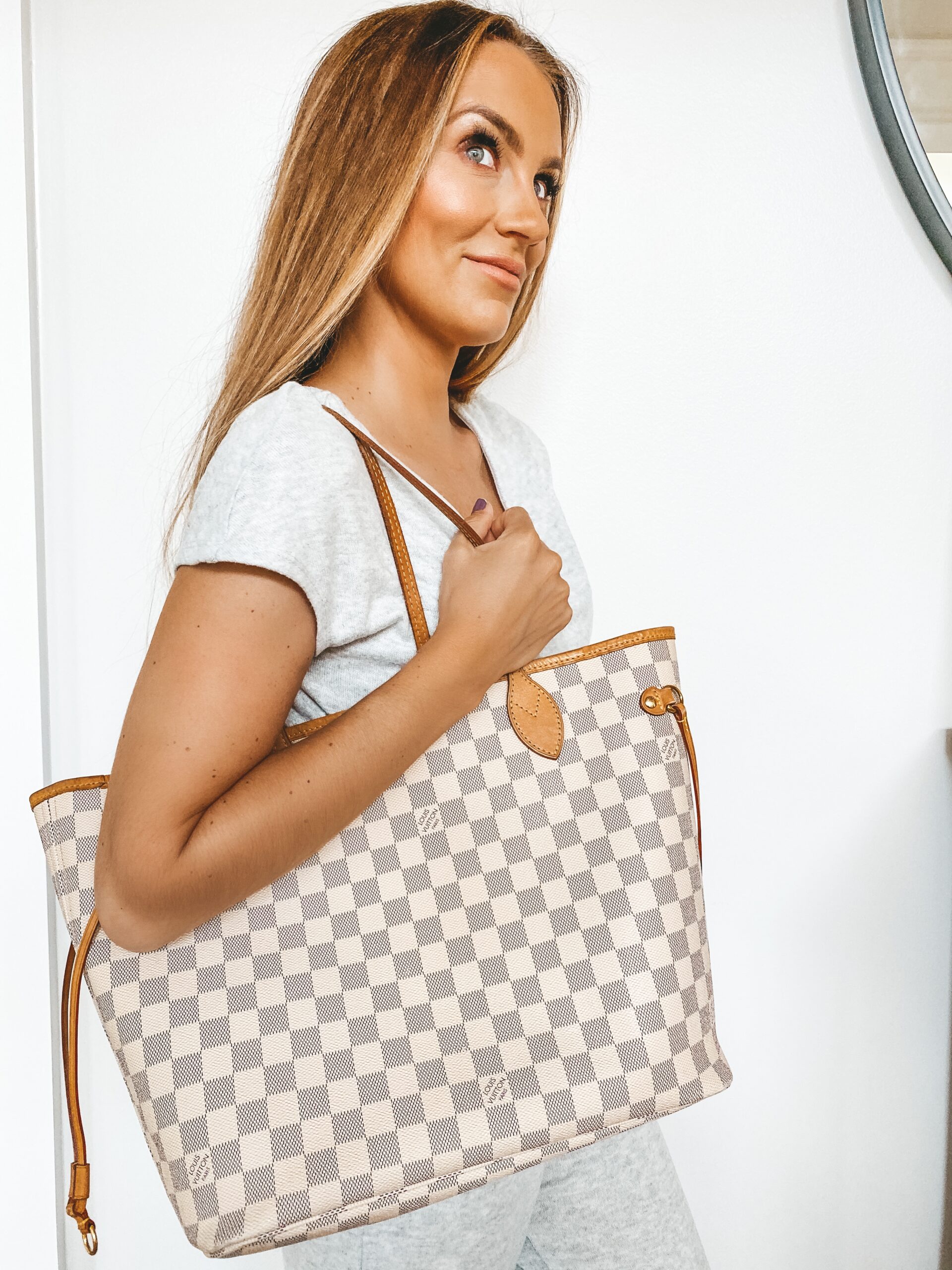 Watch my video below as I take you through all the ways these two bags are similar. I will show you the interior of both handbags in detail.
shop this post