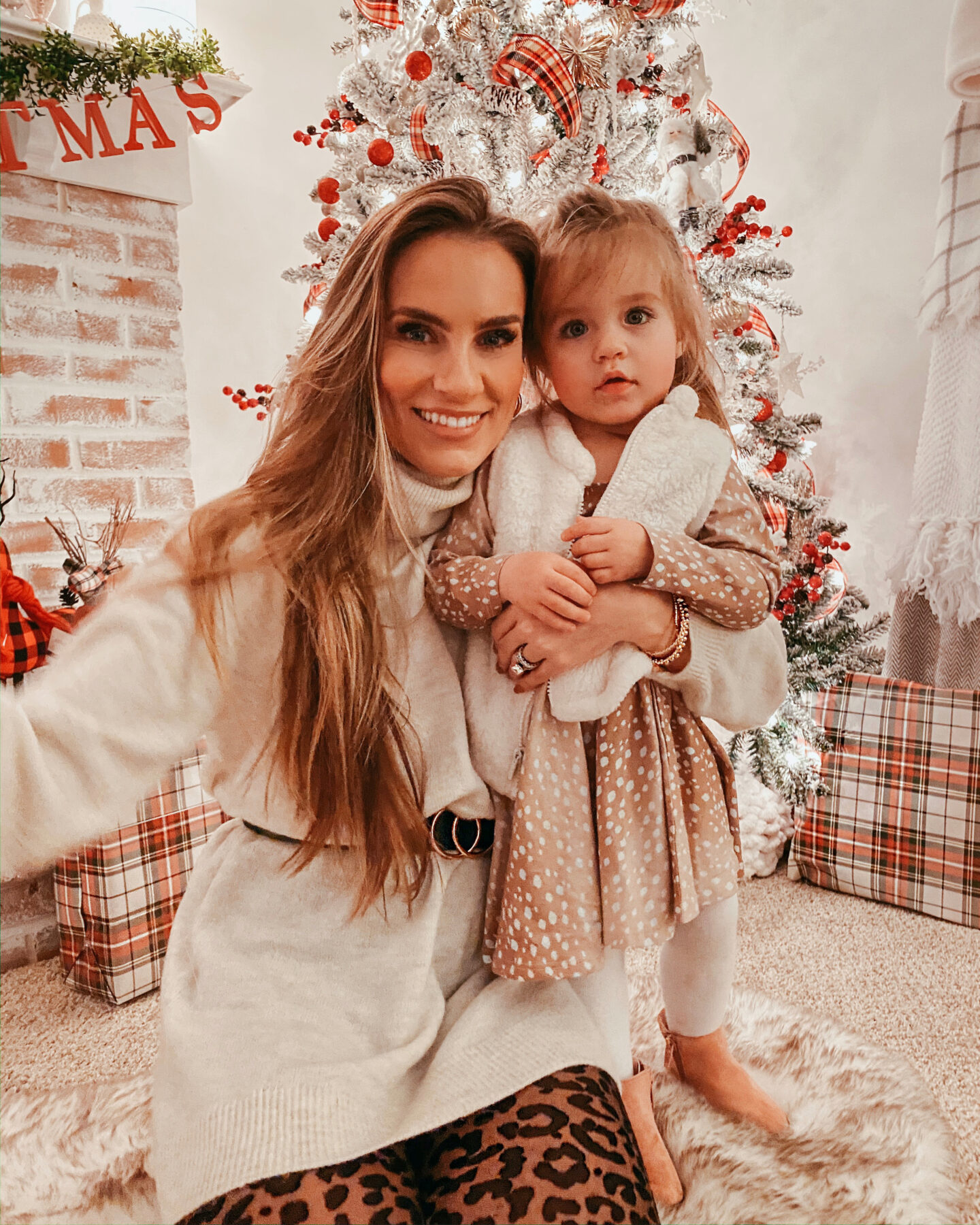 11 Christmas Things I'm Loving
Happy November, GGs!
Once Halloween is over, Christmas decor is fair game in my opinion.
I mean, we spend so much time and money on decorating, why not get a FULL two months of enjoyments out of it? Sounds pretty logical to me!
Last week I shared that we put up one of our trees in the media room. Y'all. I can't wait to share it with you!
But until we're ready to share the first decor of the season, I thought it'd be fun to write a blog post rounding up all of my favorite Christmas items available this year.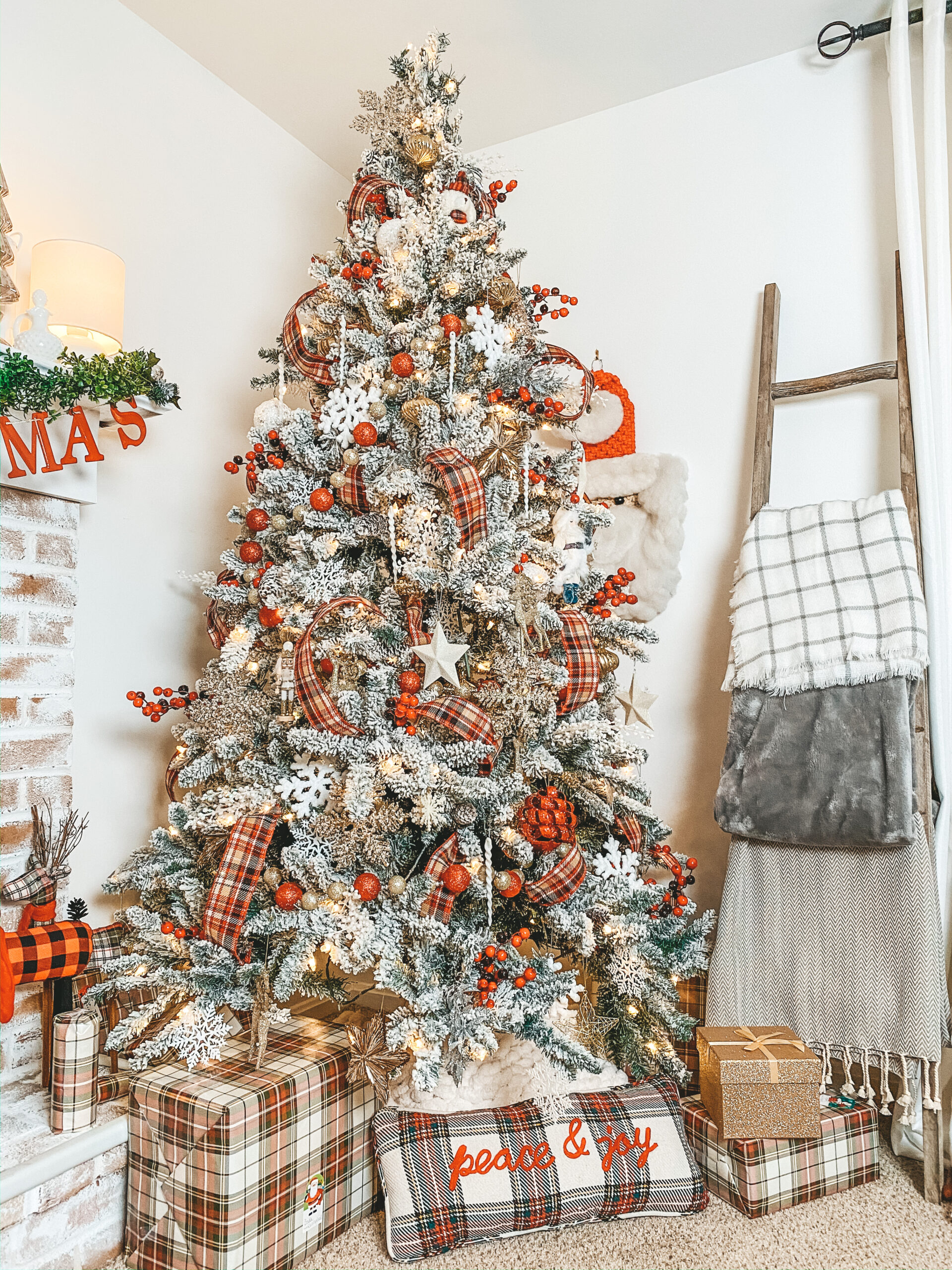 Flocked Trees.
I fell in love with flocking around 2014. I've never looked back. The white tips of a flocked tree just feels so romantic to me and I love that.
A few years back, Matt and I bought a stupid expensive flocked tree that I absolutely fell in love with. It's the biggest mess in the world. It sheds all day every day and it's a nightmare on carpeting.
Last year, we spent the holidays in Ohio and I had a Walmart flocked tree that was a fraction of the cost and I like it about a million times more. So I returned to Walmart this week and bought this tree for my upstairs landing.
Faux Fur.
While trick or treating last night, I saw a home with faux fur throws over their front porch chairs and I about died. I love faux fur for the holidays because it's such a fun nod to Christmases past.
I just purchased this faux fur rug for Kenny's room today. I can't wait for it to arrive!
Gnomes.
I hopped on the gnome train last year and I'm still on board. They're so cute and add a little whimsical to your decor.
Tree Collars.
I've never been a fan of traditional tree skirts. In the past, I typically go to the craft store and buy a bunch of fabric or burlap that I love and use it to wrap the tree base. Last year, I shared this tutorial on how to create your own crocheted skirt.
This year, I picked up a vintage gold tree collar and I'm in love. It's such a fun way to dress up the base of your tree.
Greenery.
One way to make a space feel organic is to add greenery to the room. You can do this easily with faux greenery from your local craft store, but I love heading outdoors and picking my own branches to spruce up my space. Just be sure to get rid of all the bugs first, ha!
I love working greenery into my centerpieces, vases, mantles, and so much more. Consider adding some to your headboard or lamp stands this holiday season.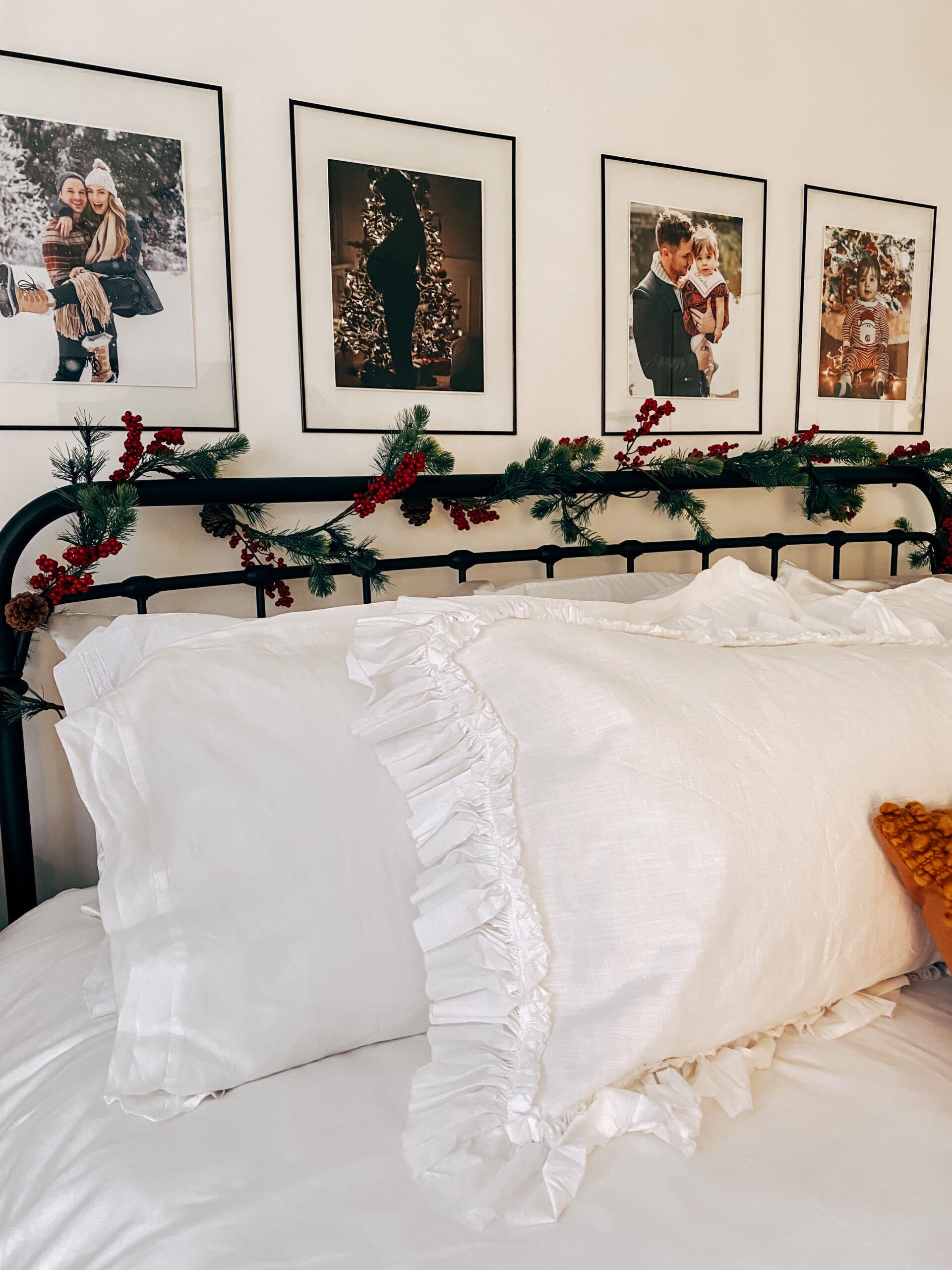 Christmas bedding.
One of Matt's favorite Christmas traditions I've started is Christmas bedding. It's just a fun and festive way to make your bedroom feel cozy too. You can easily find affordable ways to cozy up your bedding by just switching out your throw pillows, adding textured throw blankets or even a new set of Christmas sheets. Check out the links at the bottom of the post for ideas.
This year, I'm working on making Kenny's nursery also feel merry & bright, so stay tuned for that!
Chunky textures.
I love texture so much (like that wasn't already obvious, lol!). Chunky knitted sweater scream Christmastime to me, so of course I love chunky knit pillows and throw blankets for the season ahead.
Lights.
Whether it's fairy lights, candles, fires in the fireplace or string lights… Nothing sets the mood for the holidays better than lights. A little twinkle and sparkle goes a long way.
Table Settings.
A table set for Christmas is my favorite. I love walking into my dining room and seeing it set for the holidays. Christmas tables mean yummy comfort food and so many family moments shared.
Boxwood Wreaths.
I love using boxwood wreaths in unexpected places. A wreath can be so beautiful outside of just a front door. I love hanging mine on the back of chairs, over my stove, on bedroom doors and bathroom mirrors.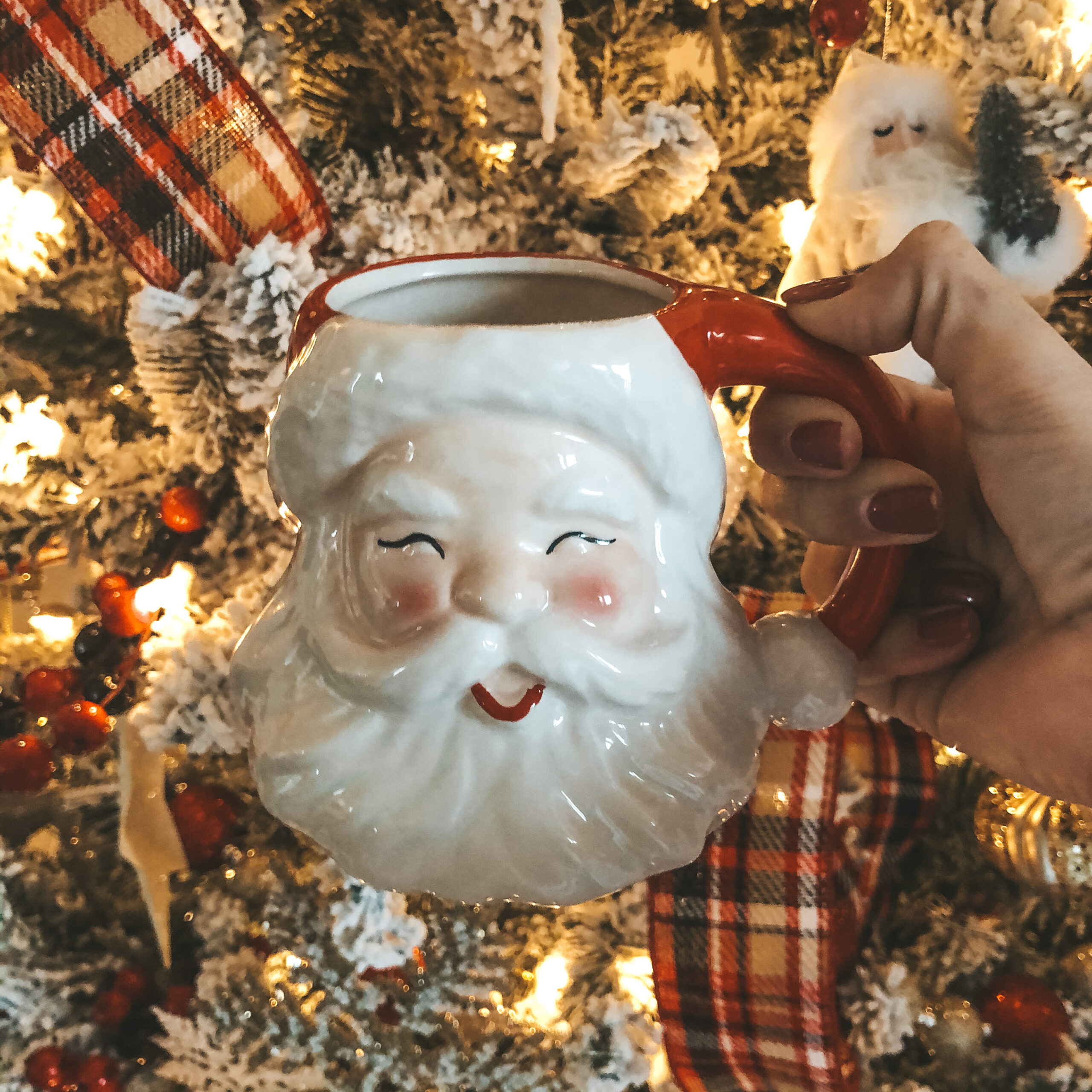 Christmas Mugs.
Having a coffee mug for every major holiday and season is a must in my book. Fun mugs just make coffee time a little bit more enjoyable.
shop this post