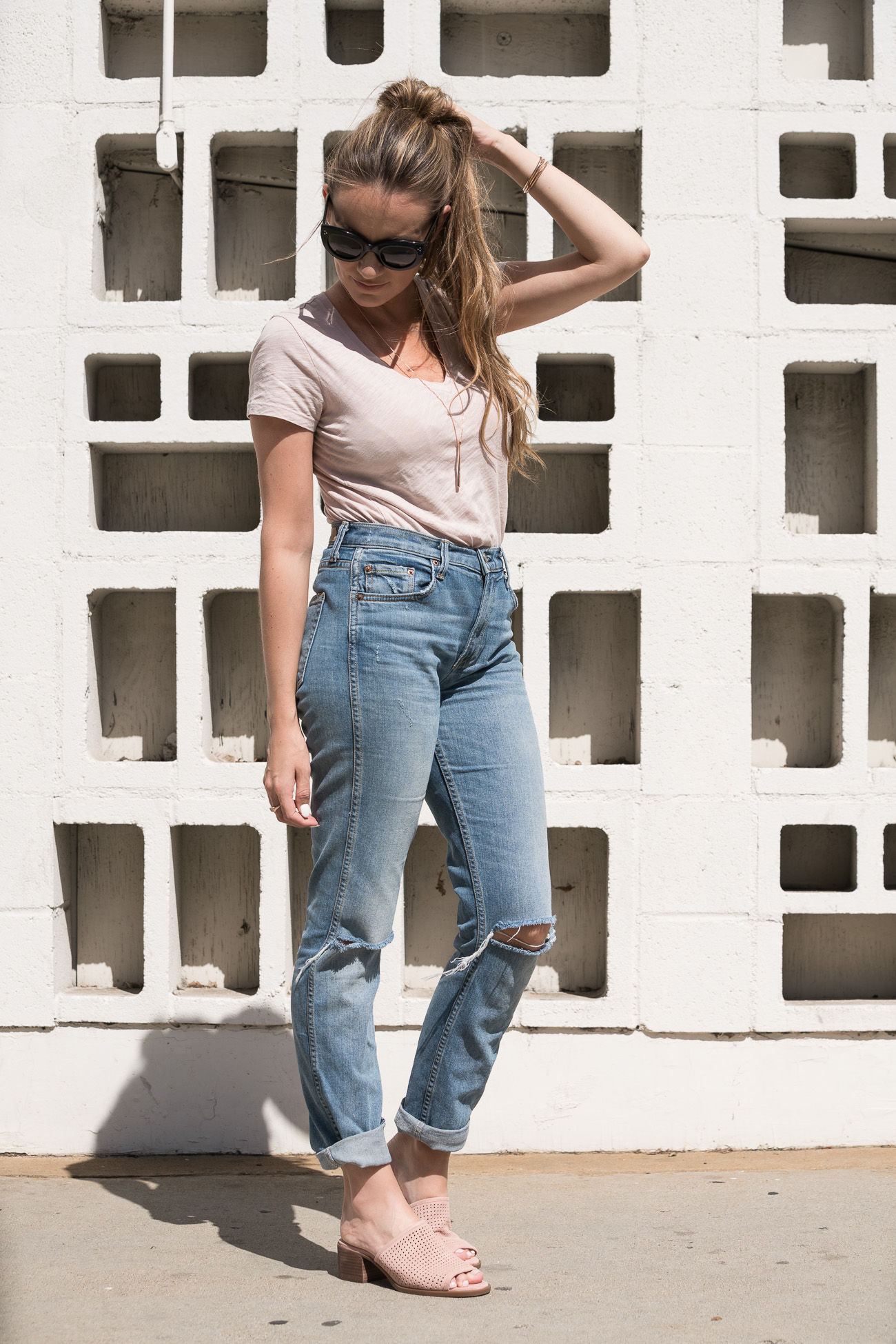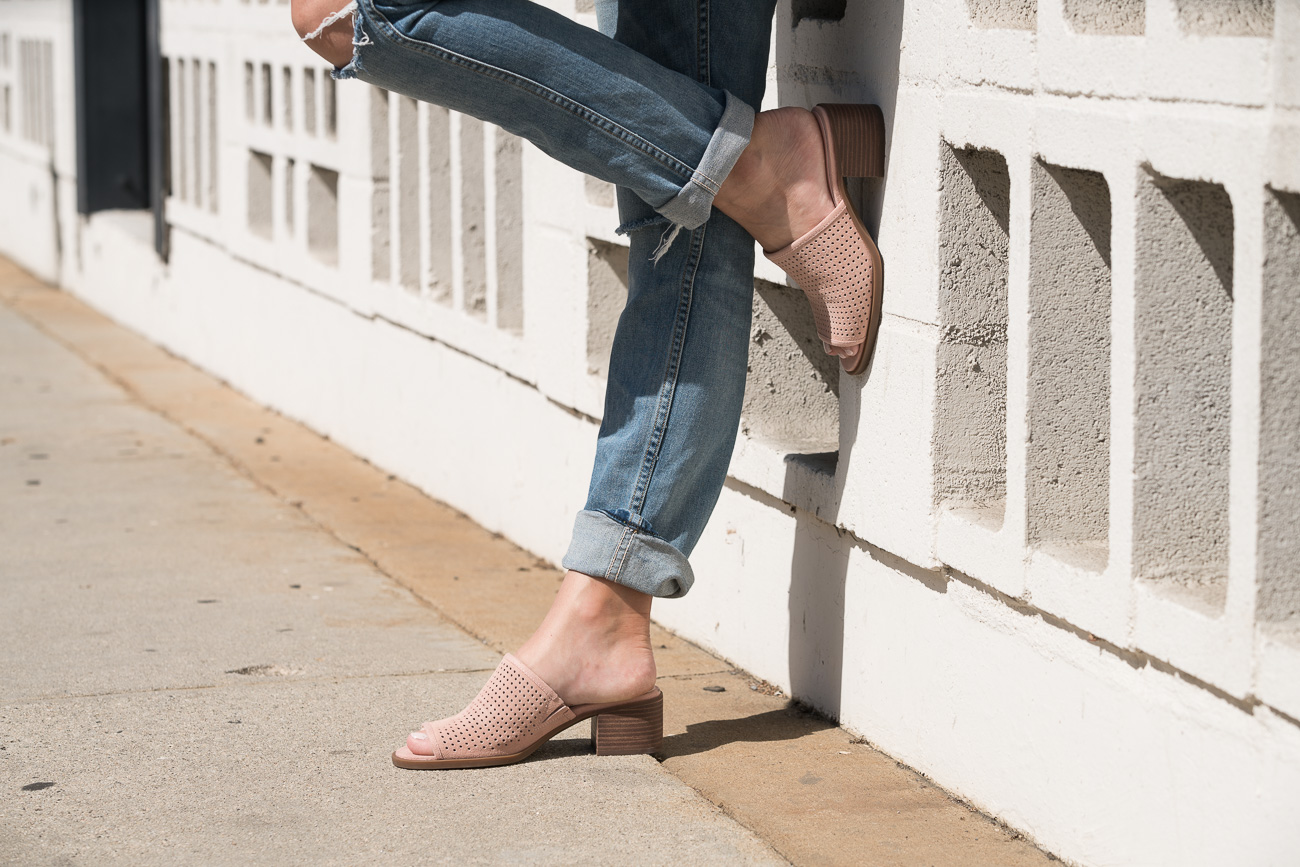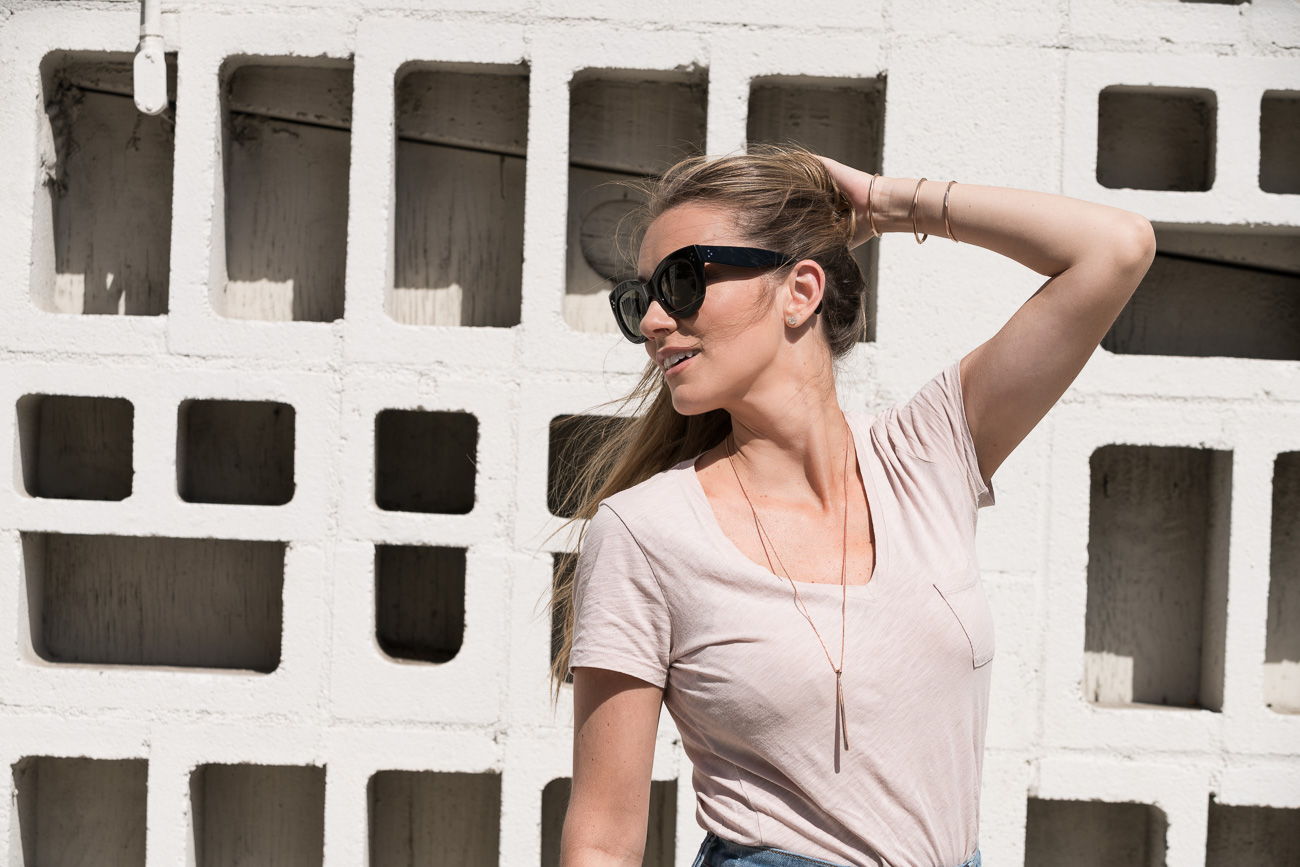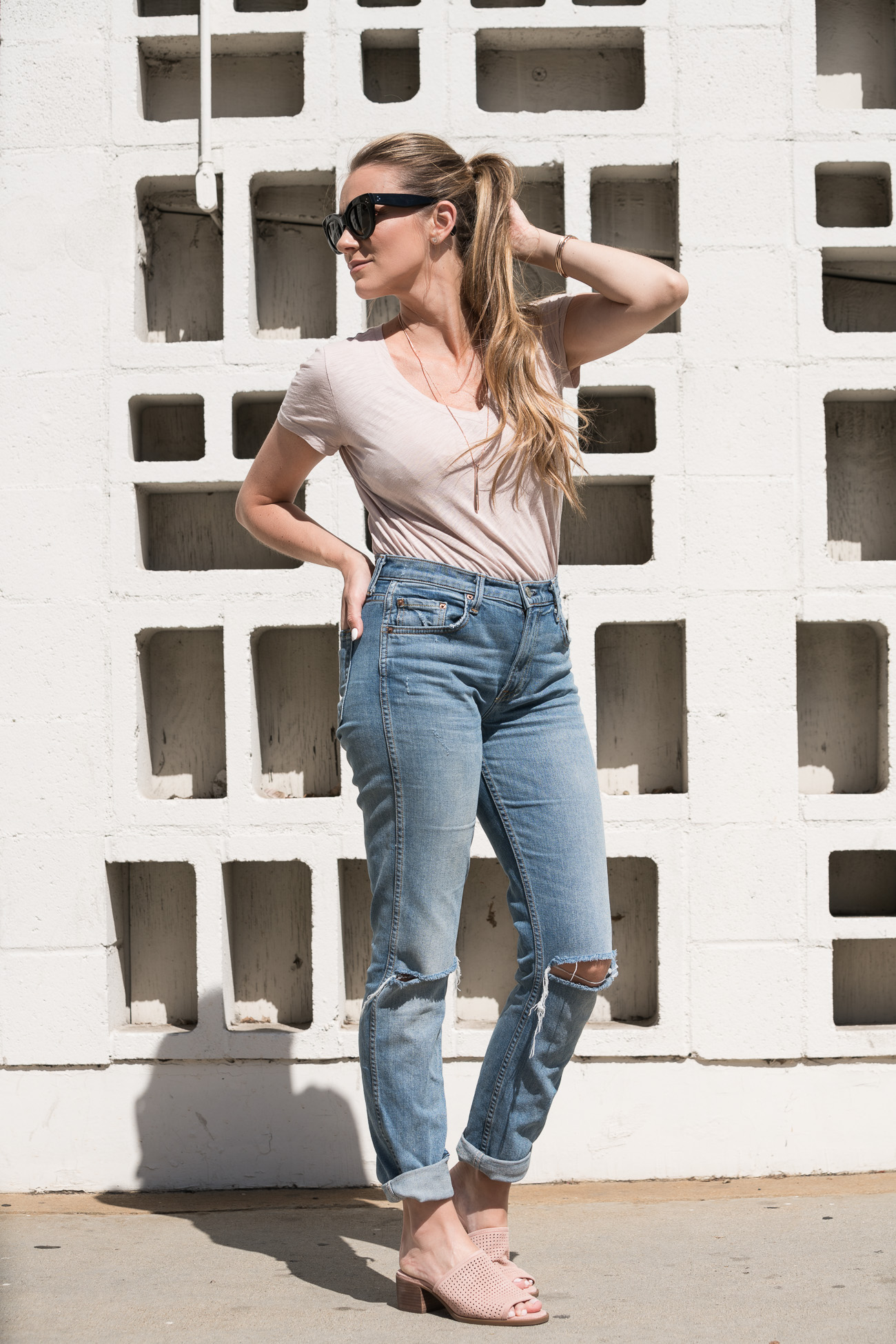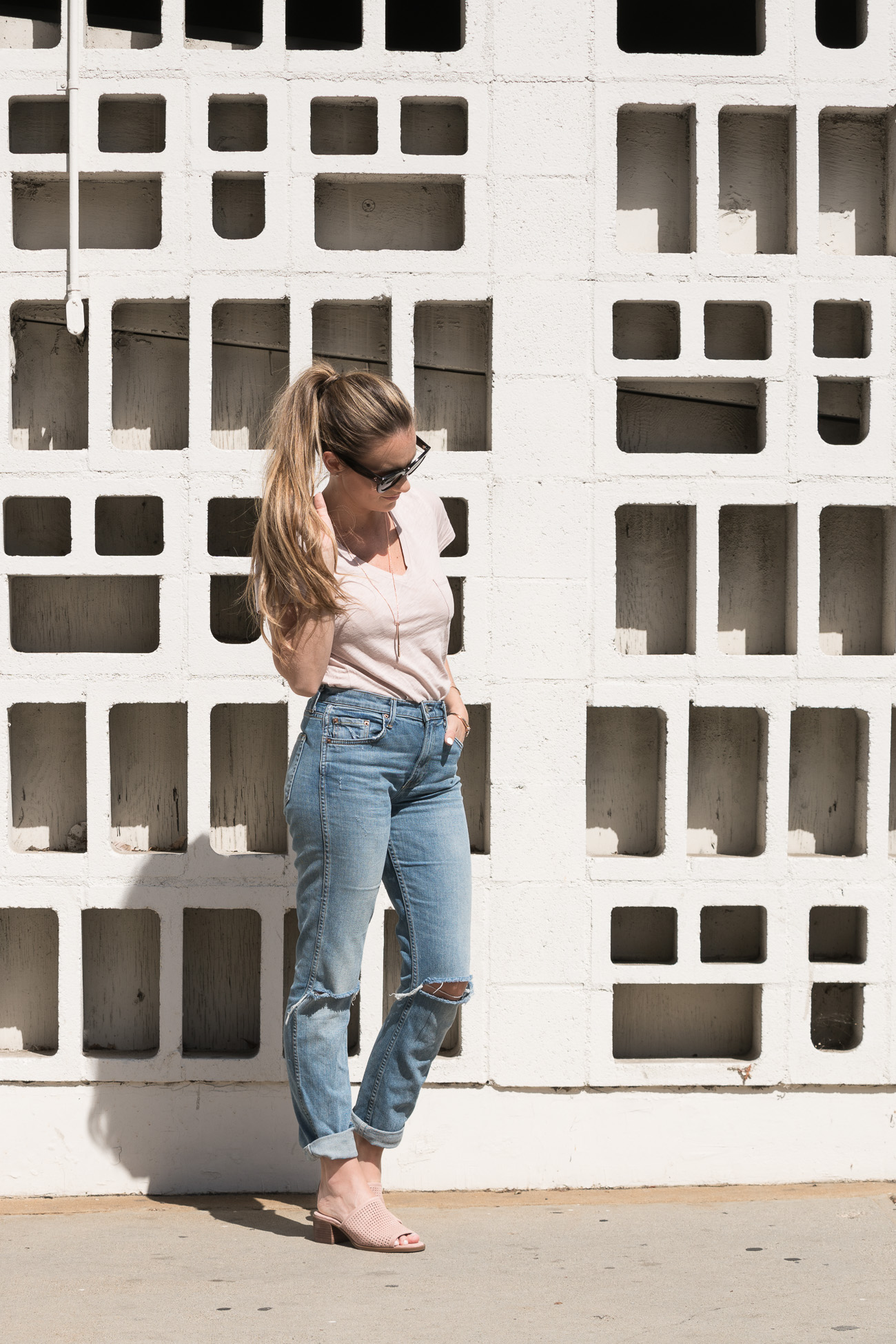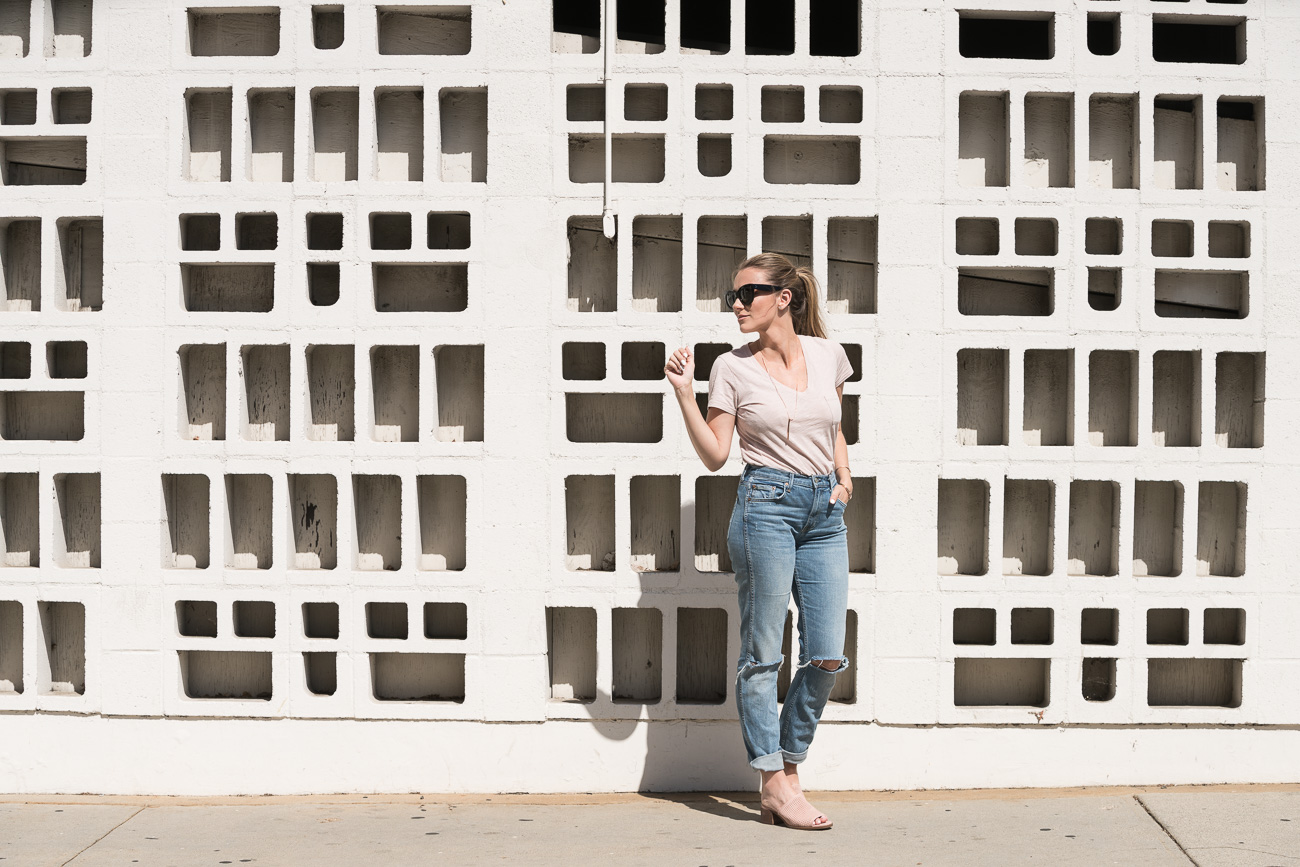 Tee: Madewell | Jeans: GRLFRND | Sandals: Koolaburra
I often get asked how I can stand always wearing heels. My answer? I think I was actually born in heels. Height was not something the women in my family has ever been blessed with. So, like my mom, I started wearing heels at a very young age. Now my feet hate me for it. I find myself looking for comfortable shoes daily. There's a common misconception that in order to have happy feet, your only option is rubber clogs. Wrong, so very wrong! Here are a few of my tips for finding great shoes fast.
Enlist some help. Have you ever asked a salesperson to measure your feet? Chances are that one foot is larger than the other, especially during pregnancy.
Bring socks. If you're shopping for shoes that you plan to wear socks with, be sure to bring those exact socks so you can try on the shoes to be sure that you like the way they fit. If you try them on with the footies in store, you won't have an accurate feel for the fit since those are most likely thinner than the socks you'll be wearing.
Become a repeat offender. Once you find a shoe brand that works for you, stick with them. Koolaburra makes shoes in classic styles while also managing to keep them stylish and comfortable. Koolaburra is an UGG brand, so you can trust that their shoes will in fact make your tootsies very happy. Their footwear is budget-friendly, with most styles being priced at under $100.
Walk around. When shoe shopping, don't just try them on, walk around to be sure you they fit well in motion.
Stretch them. If you found your perfect shoe, but they fit a little tight, consider having them professionally stretched. Having your shoes stretched can make a ll the difference in the world.
#koola #ad
This is a sponsored conversation written by me on behalf of Koolaburra. The opinions and text are all mine.