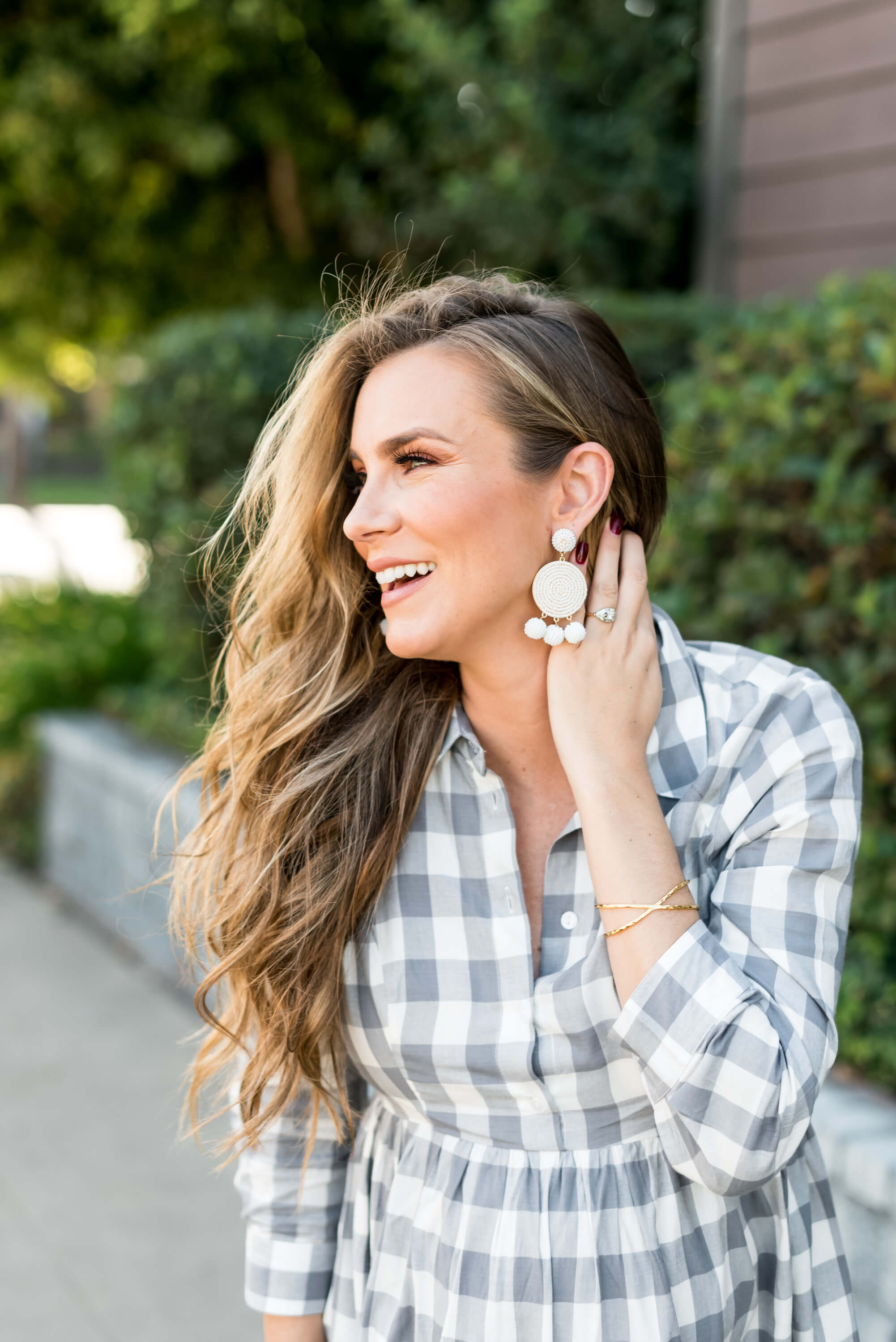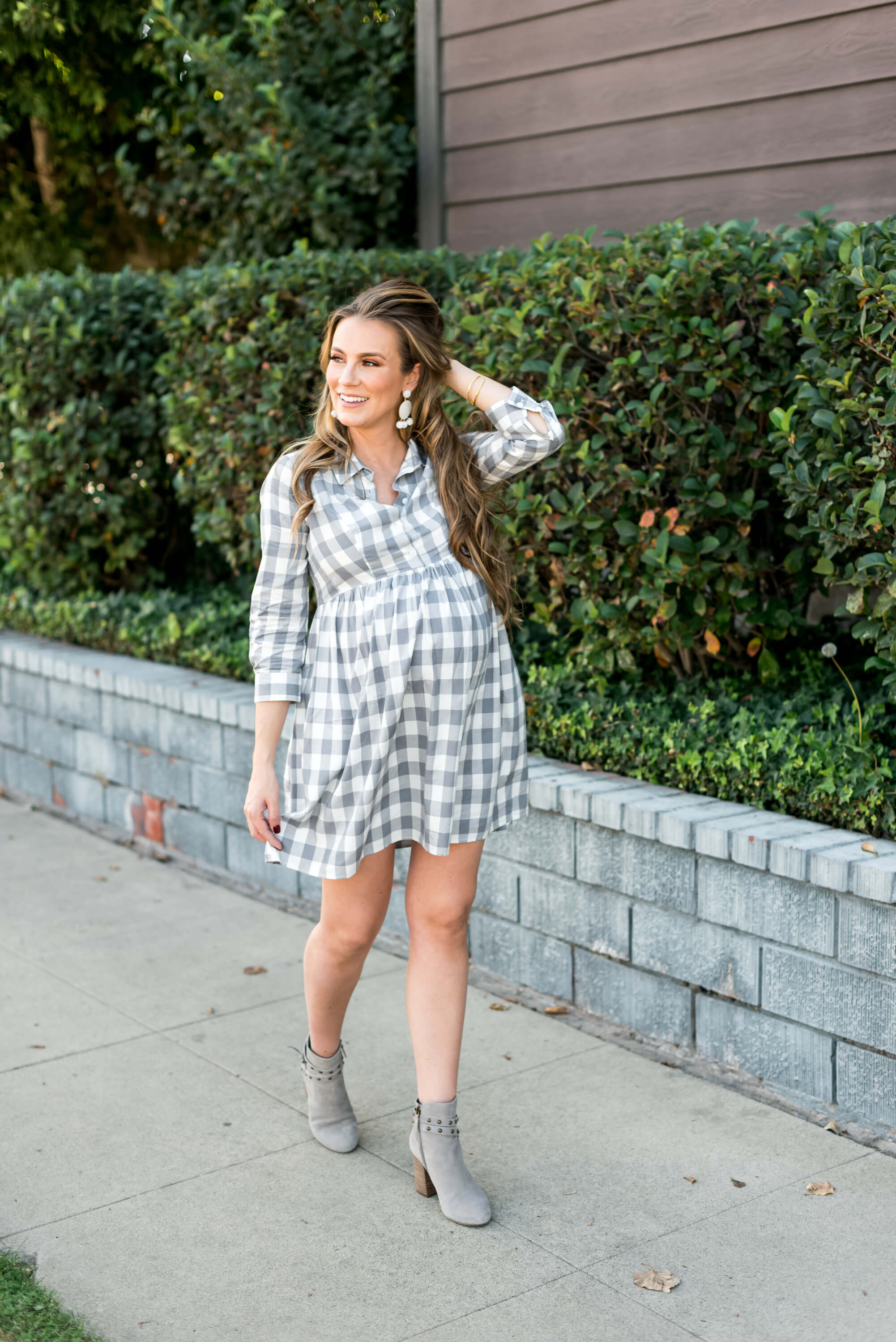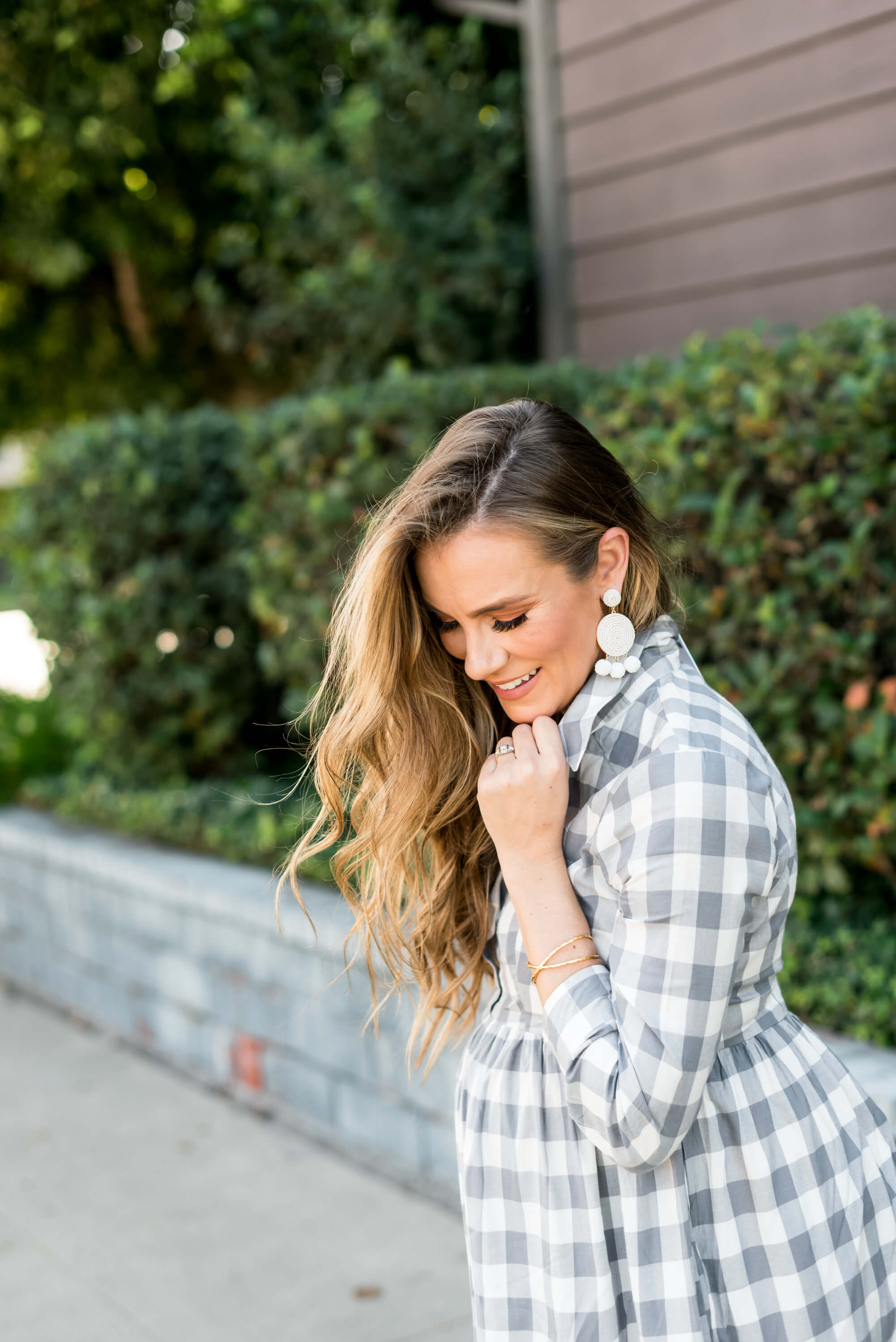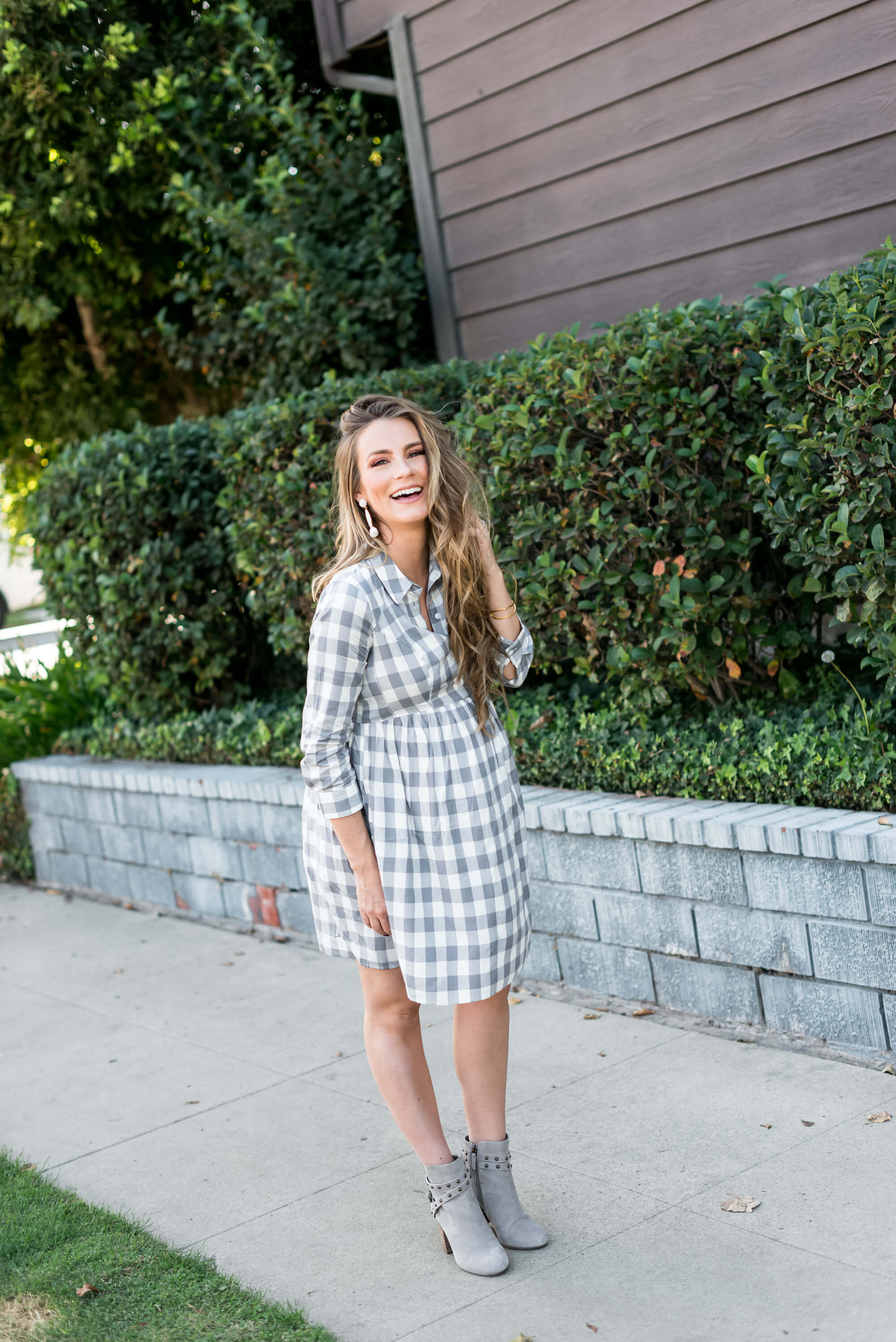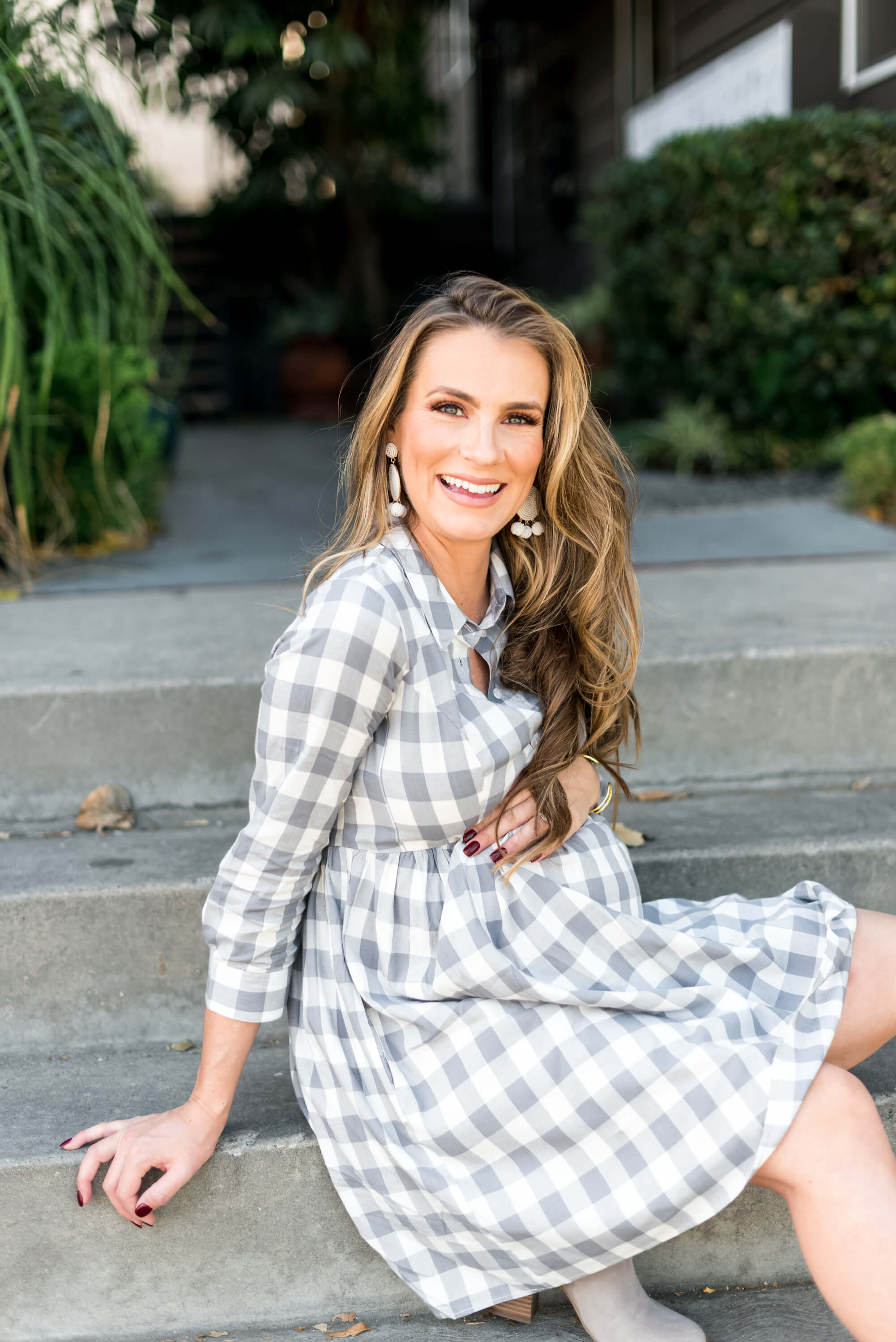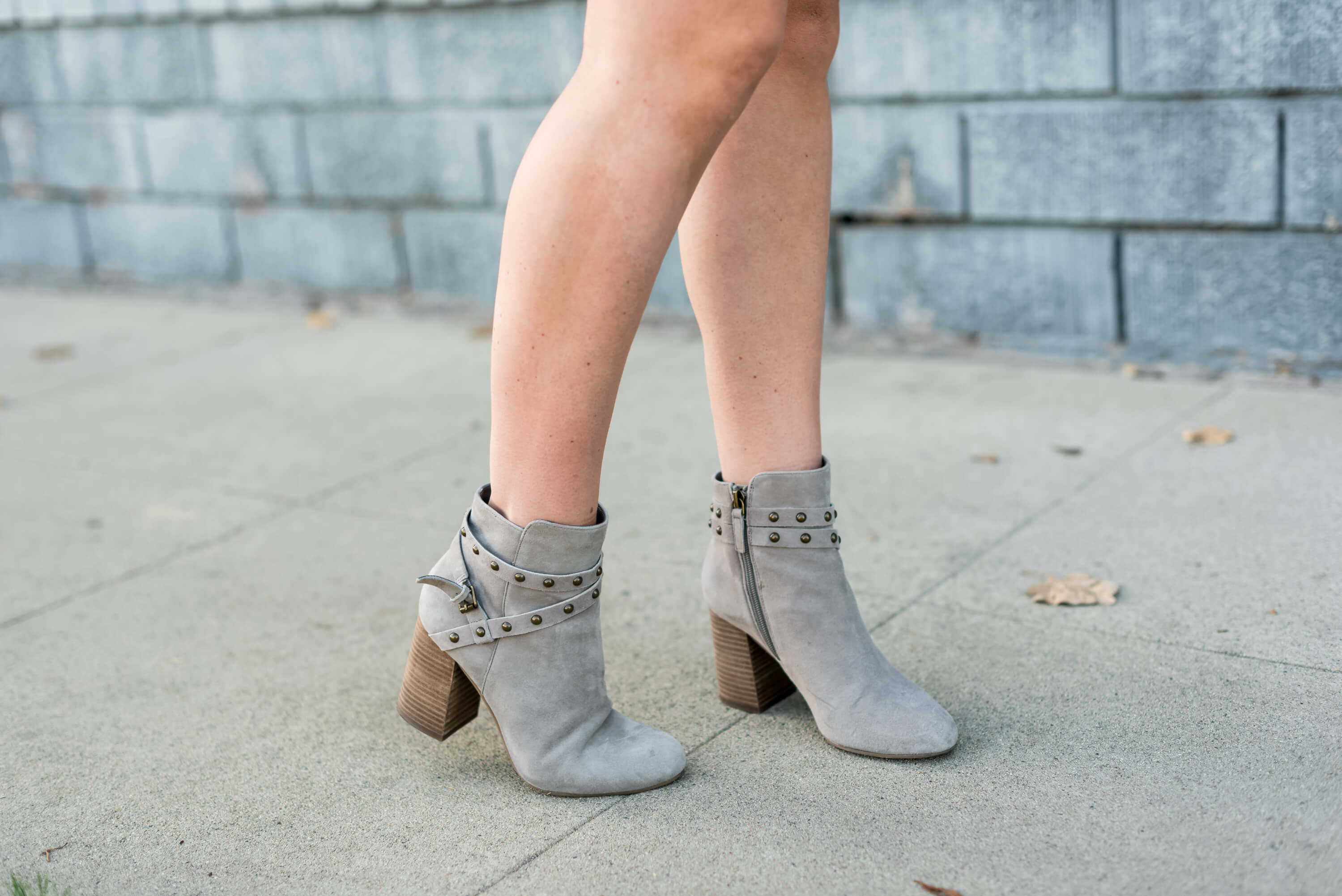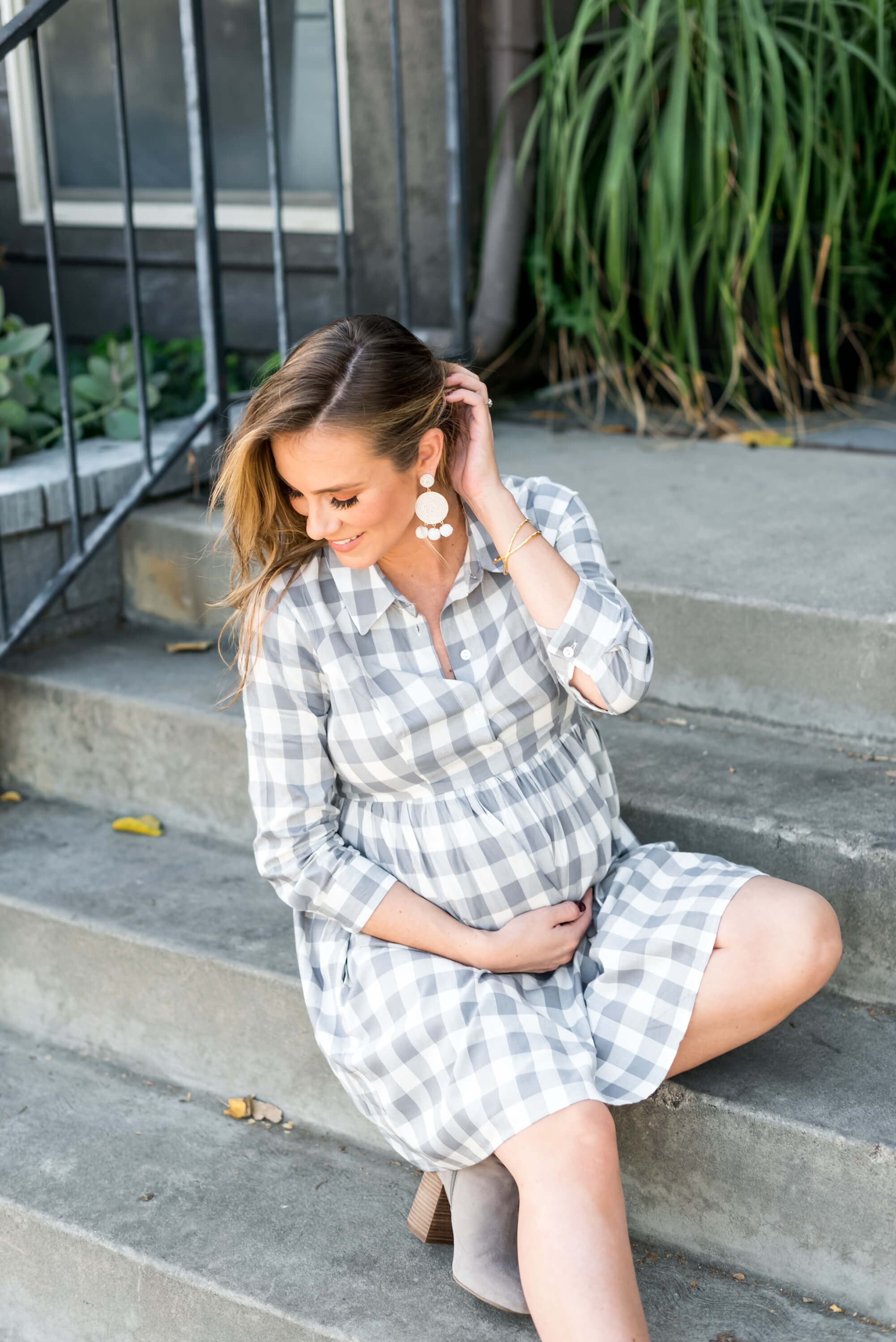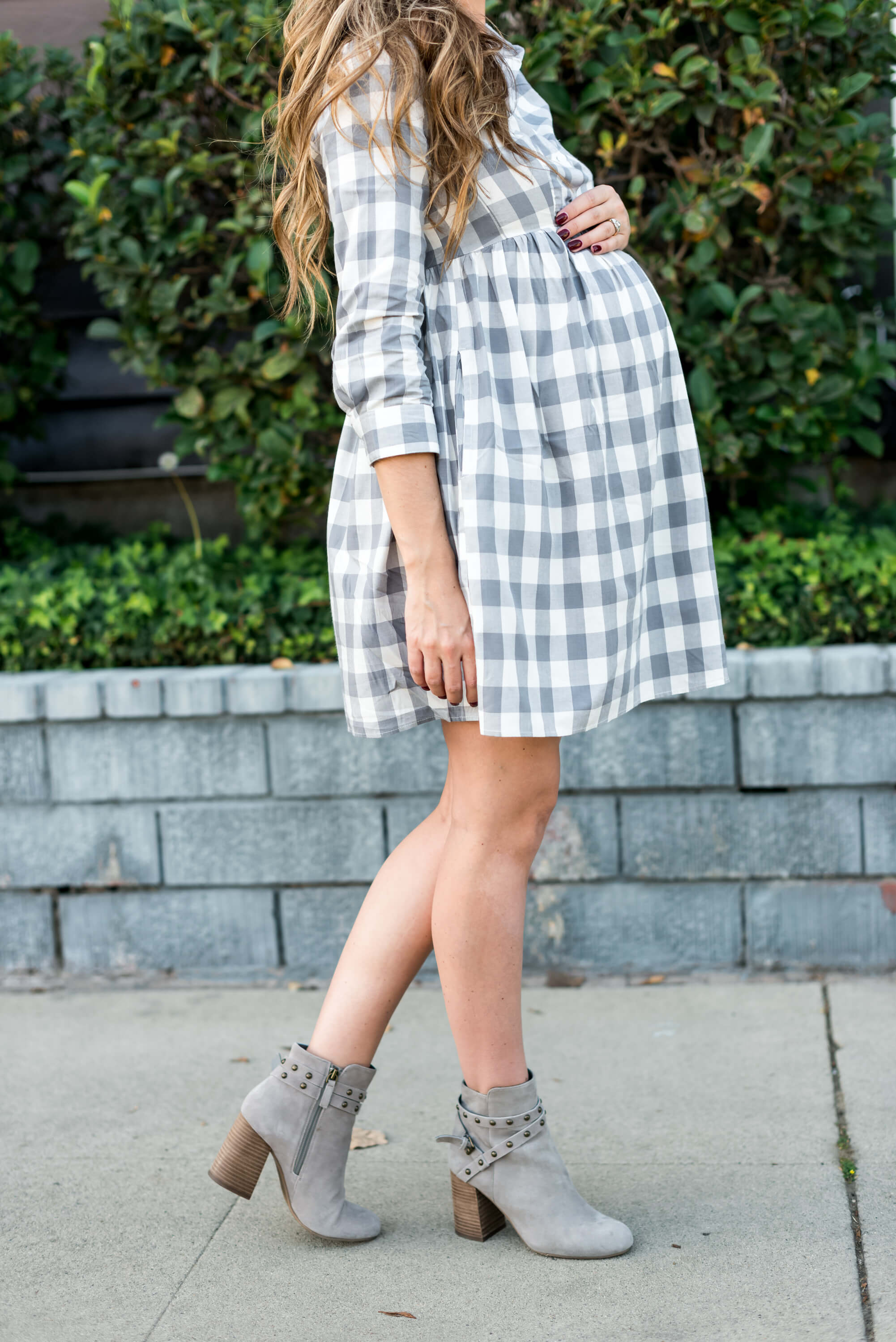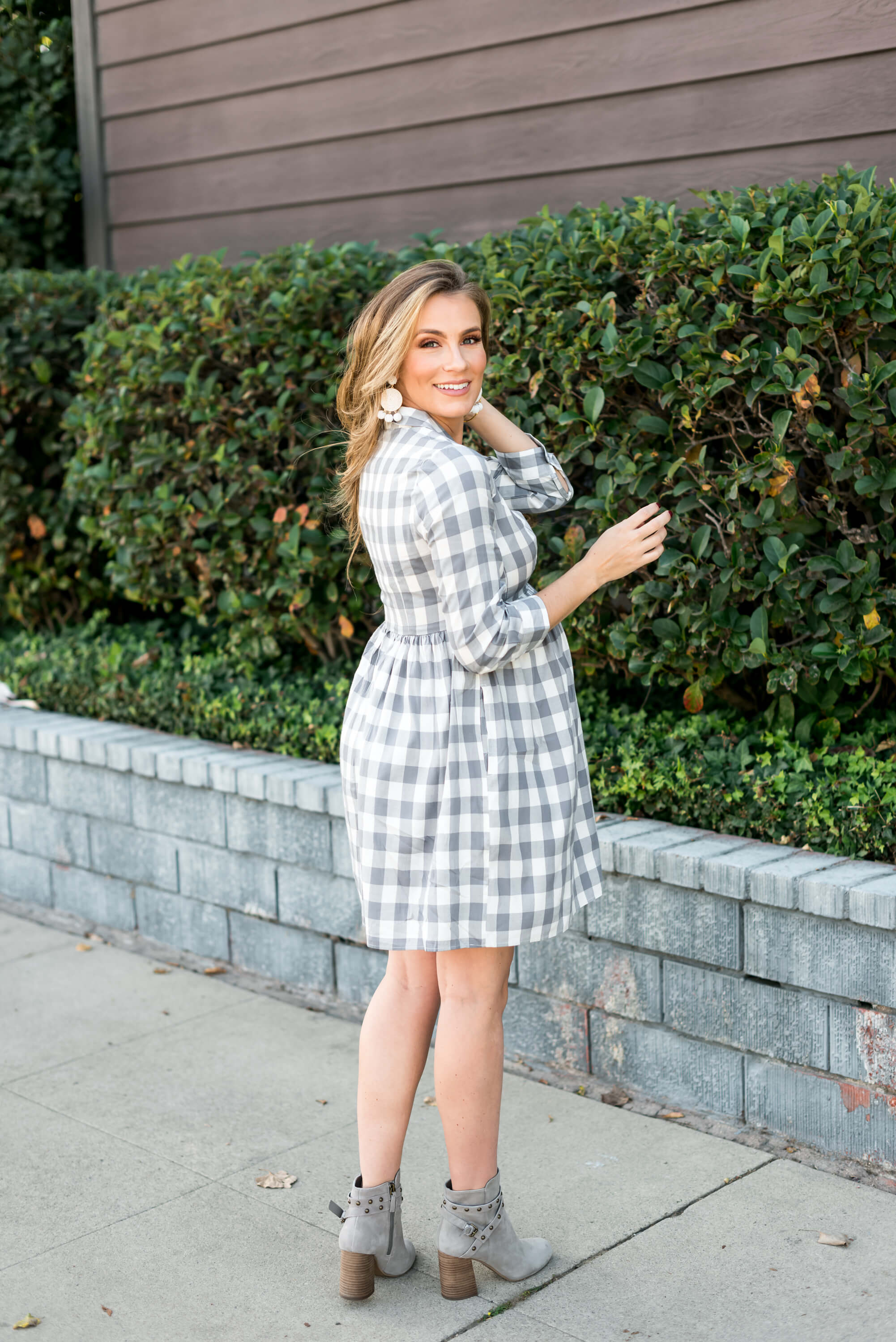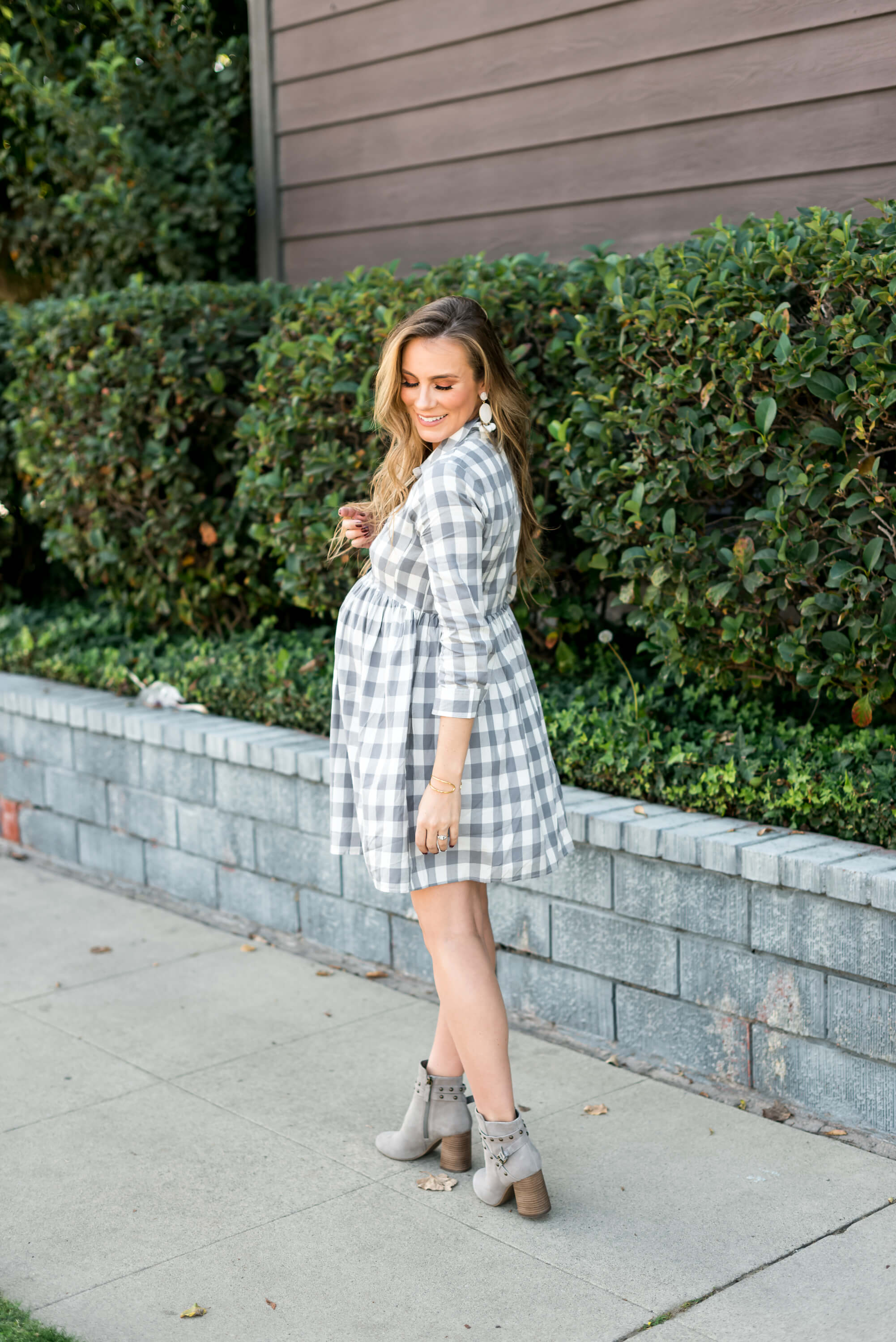 Dress: ASOS | Earrings: Baublebar | Boots: BP.
Last night I just finished packing up all of my maternity clothes and unpacking my pre-pregnancy clothes. As I was purging my maternity pieces and choosing which items to give away, I realized that I have a really great grip on which brands and products are the best in the pregnancy world… I'm basically a maternity clothing expert at this point, having been through most every maternity brand out there, haha.
If you're in the market for maternity clothing for yourself or a precious mama in your life, look no further. Here's a list of the best maternity items by category, so you know where to spend your money and where to save it.
Photography by Kara Coleen.
---
Best Maternity Clothes You'll Actually Wear
Best Denim (Under the Bump): Madewell and Paige Denim.
Best Denim (Over the Bump): Ilitia and Ingrid & Isabel. If I'm being totally honest, I much prefer over-the-bump denim due to comfort.
Best Maternity Bra: While pregnant, my go-to bra for everyday wear was my Classic T-Shirt bra from Third Love.
Best Nursing Bra: Cosabella Trenta Wireless Bra. I wear this bra every single day. It's soft, comfortable and the most nursing-friendly bra in my lingerie drawer. They also make amazingly soft PJs.
Best Nursing Bra Deal: If you're on a budget, then you can't beat this two pack for $25. The colors are classic and the delicate lace is a nice compliment to any low-cut top.
Best Undies: Giftpocket from Amazon. I tried multiple brands of underwear for pregnancy and these were my favorite, hands down. They grew with me and were also wonderful during my recovery.
Best Corset: I tried several different corset brands and the Bellefit Corset was the winner for me. This corset protected my incision, helped with my posture and made my shape look so much better. This is the number one item I would recommend for postpartum moms. Check the bottom of this post to enter to win a Bellefit Corset for you or a new mama in your life!
Best Shapewear: Yummie by Heather Thomson. I wore my Yummie slip dress under my dresses during and after pregnancy, which really helps to hide VPL.
Best PJs: I love my Cosabella PJs, but if you're on a budget, this sleepshirt is amazing for pregnancy and especially nursing (I'm wearing it as I write this post, lol!)
Best Maxi Dresses: PinkBlush Maternity. PinkBlush has everything a mama-to-be may need, but I especially love their selection of dresses. Their maxi dresses are comfy, stretchy and come in so many different styles and prints.
Best Tops: I have several places I turned to for maternity tops that I loved: Ingrid & Isabel, ASOS, H&M and Seraphine. So many great options at different price points.
Best Nursing Tops: Loyal Hana makes amazing quality nursing-friendly tops and dresses that are so stylish.
Best Yoga Gear: Beyond The Bump was my favorite yoga gear brand while pregnant. I loved their leggings and two-piece sets.
Best Leggings: This is a tough one. I tried so many leggings during pregnancy and after, and I found that the overly hyped pairs were the ones that definitely didn't live up to my expectations. Instead, my favorites are: David Lerner, Ingrid & Isabel and Beyond the Bump. The ever-so-popular BLANQI leggings that basically everyone talks about were a let-down.
Best Accessories: Maeband Waistband Extender and Snoogle Body Pillow are my top two best accessory purchases.
---
There are plenty of non-maternity options that you can wear throughout your pregnancy, you may just have to size up. But the cool thing is that there are so many maternity brands out there that you can choose from, so you're not limited in your choices.
GIVEAWAY
I'm giving away three Bellefit Corsets: one Corset Thong size: Small, one Dual-Closure Girdle size: Medium, and one Girdle with Zipper size: Extra Small.
To enter, all you have to do is SUBSCRIBE to my newsletter here by entering your email address (if you're already subscribed, skip this step) and comment below on this blog post with which corset size you'd like to win and let me know who you'd like to win it for. Could be for yourself or a friend! I'll choose three winners from the comments. Giveaway will close this Saturday, April 28, 2018. Good luck!