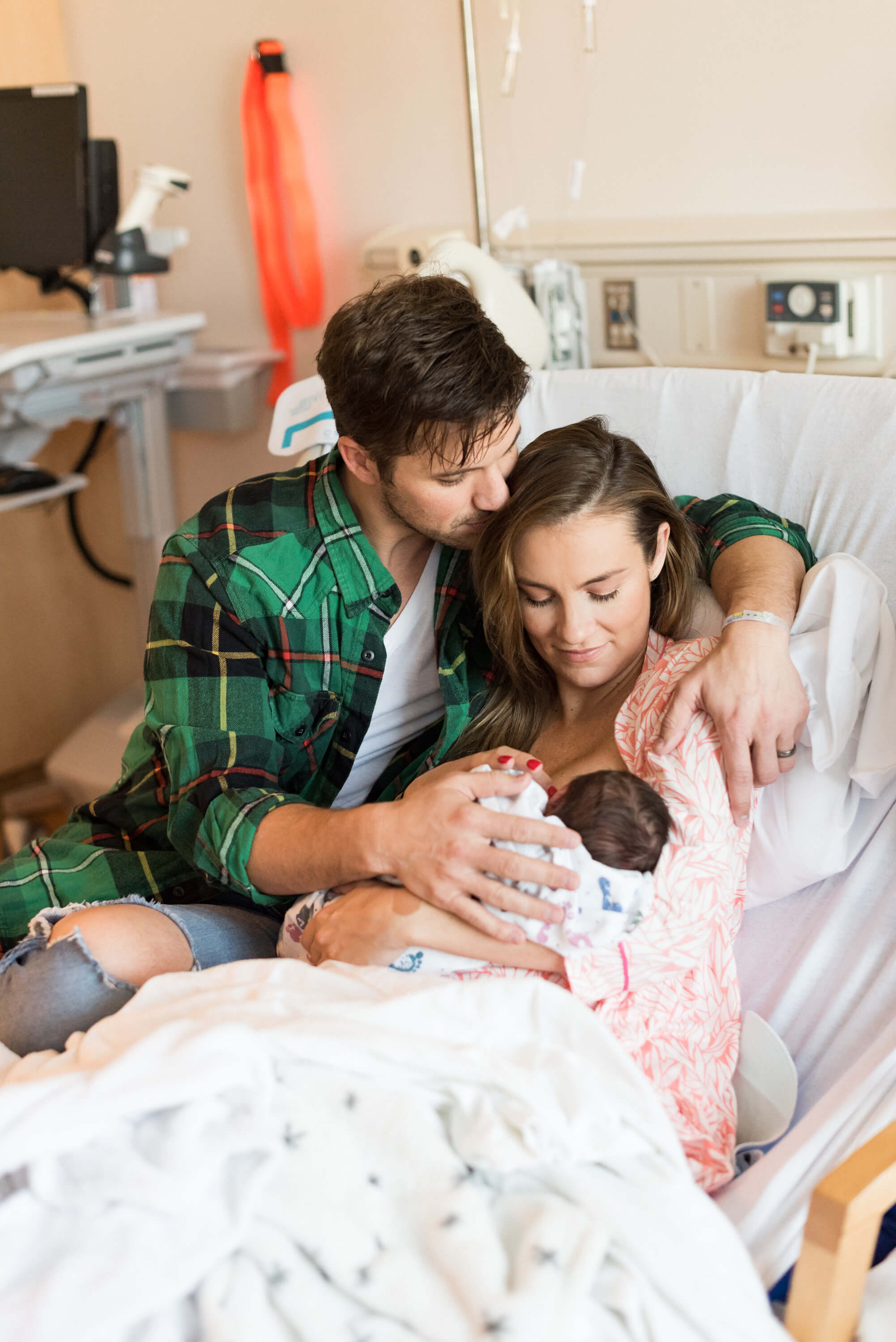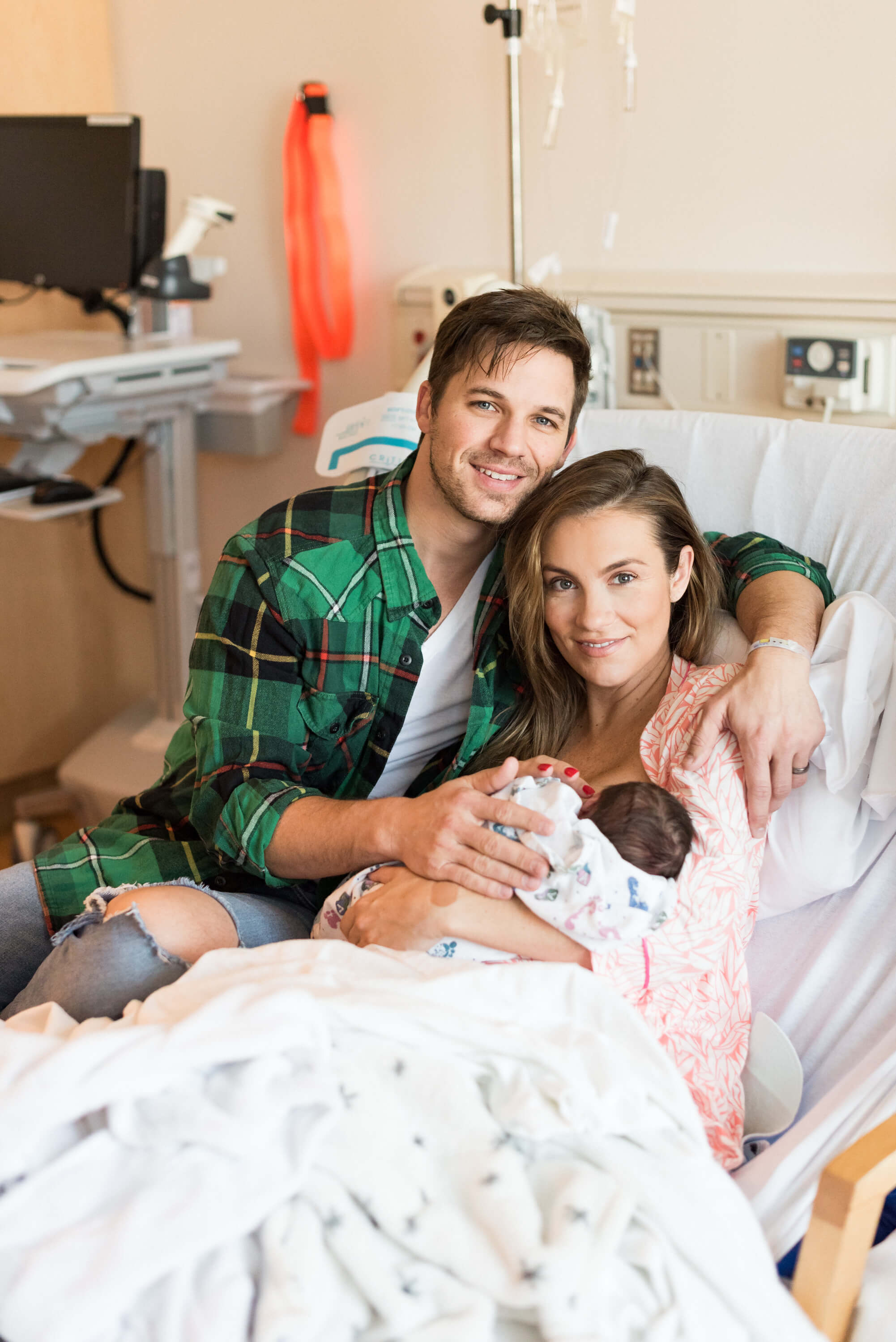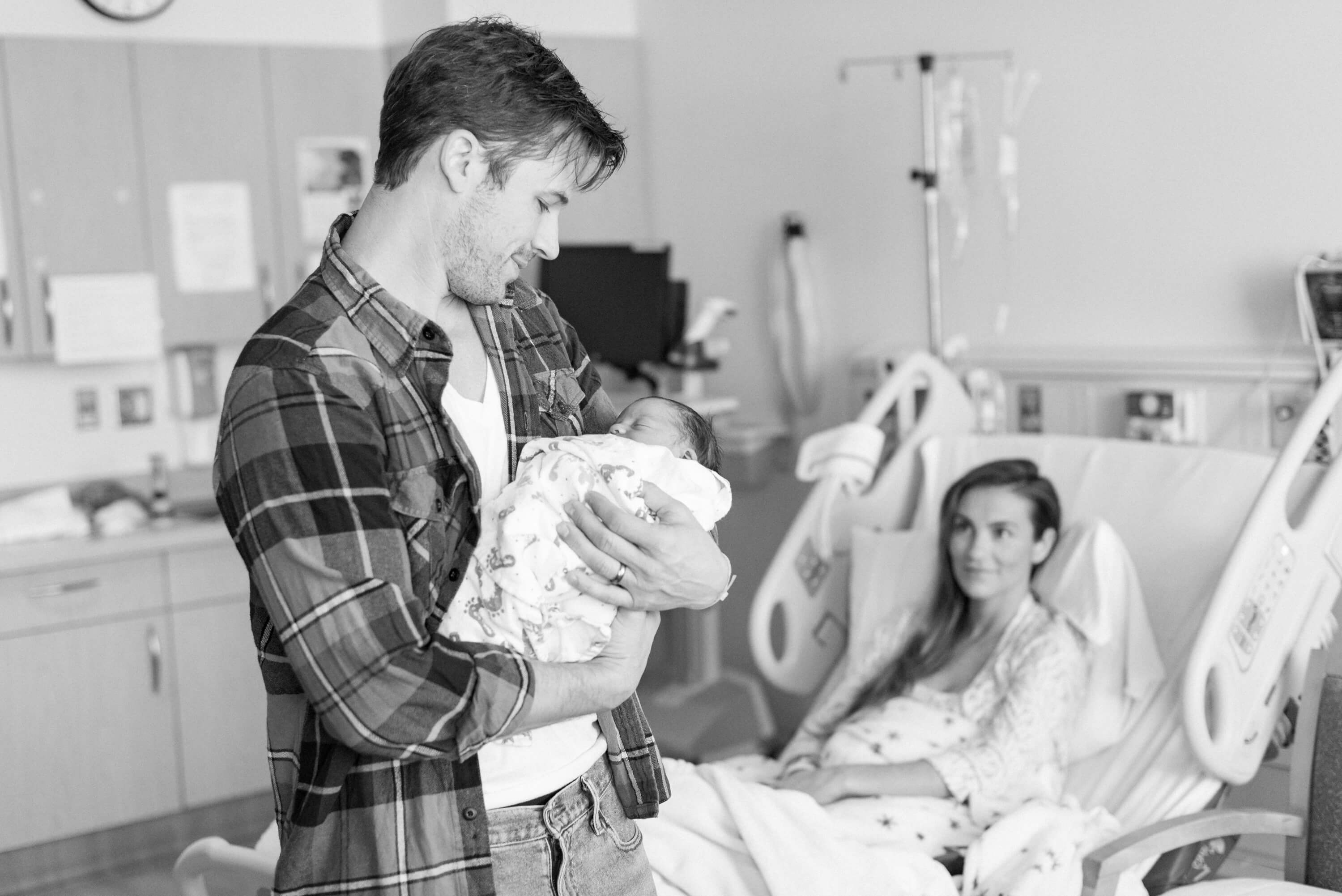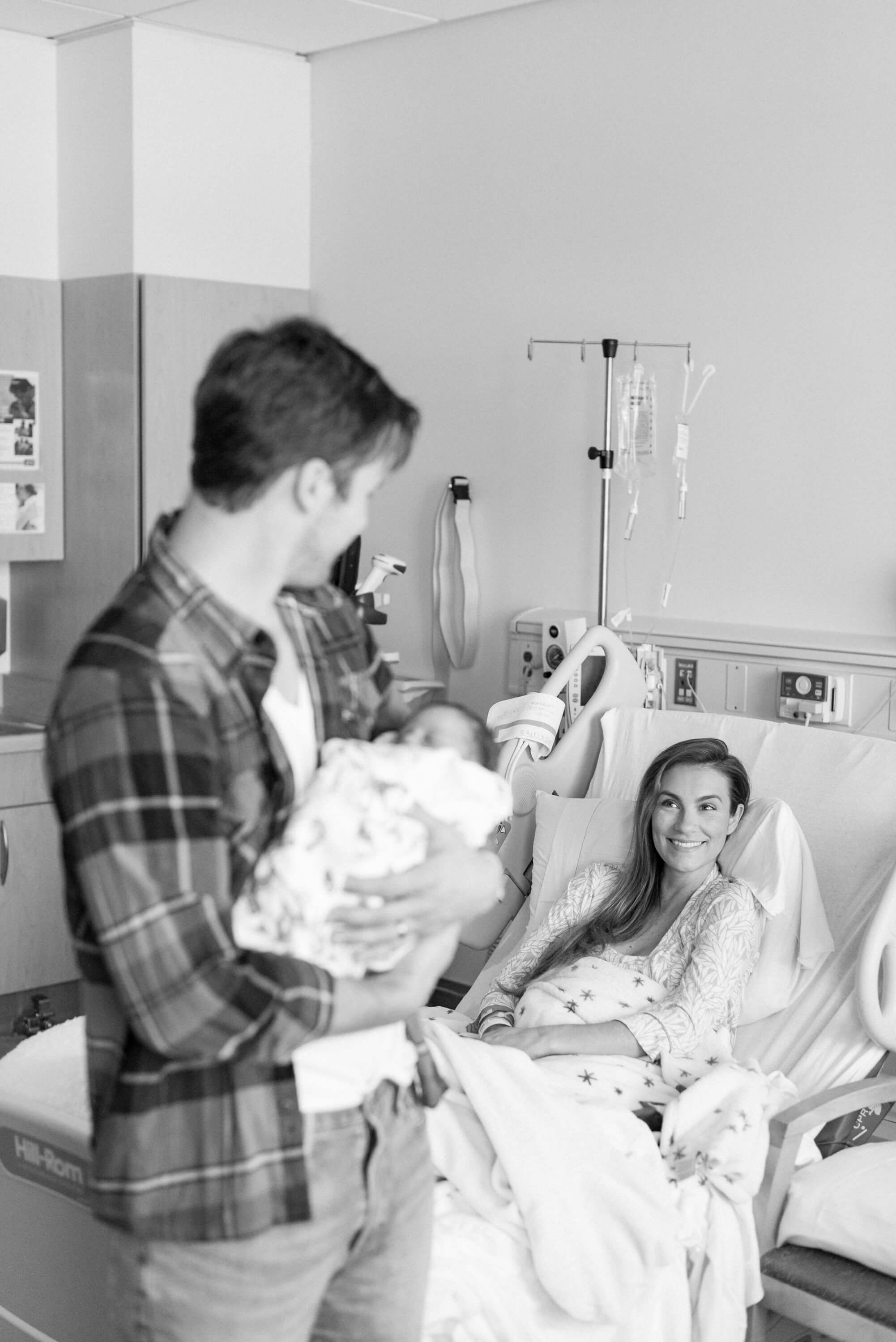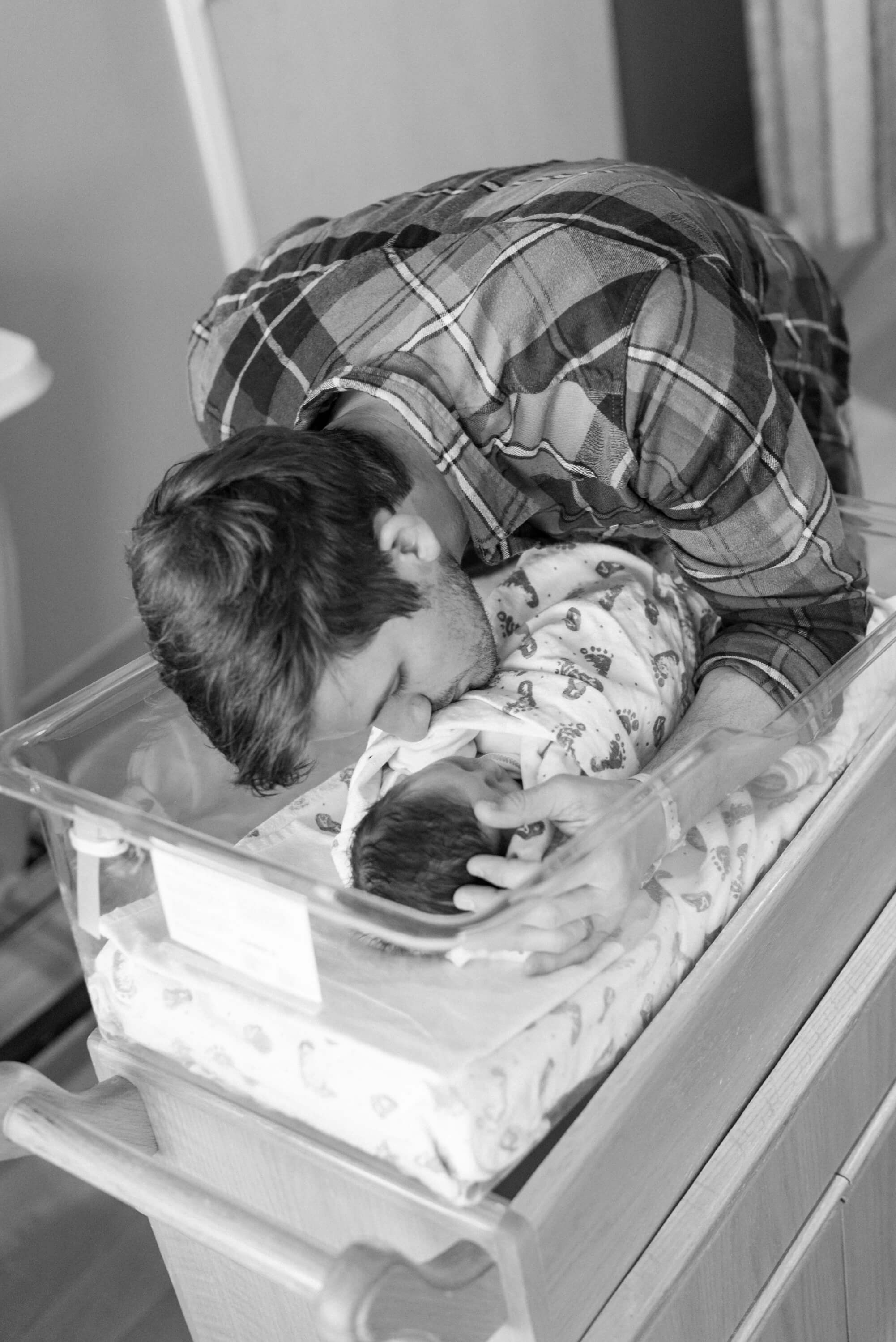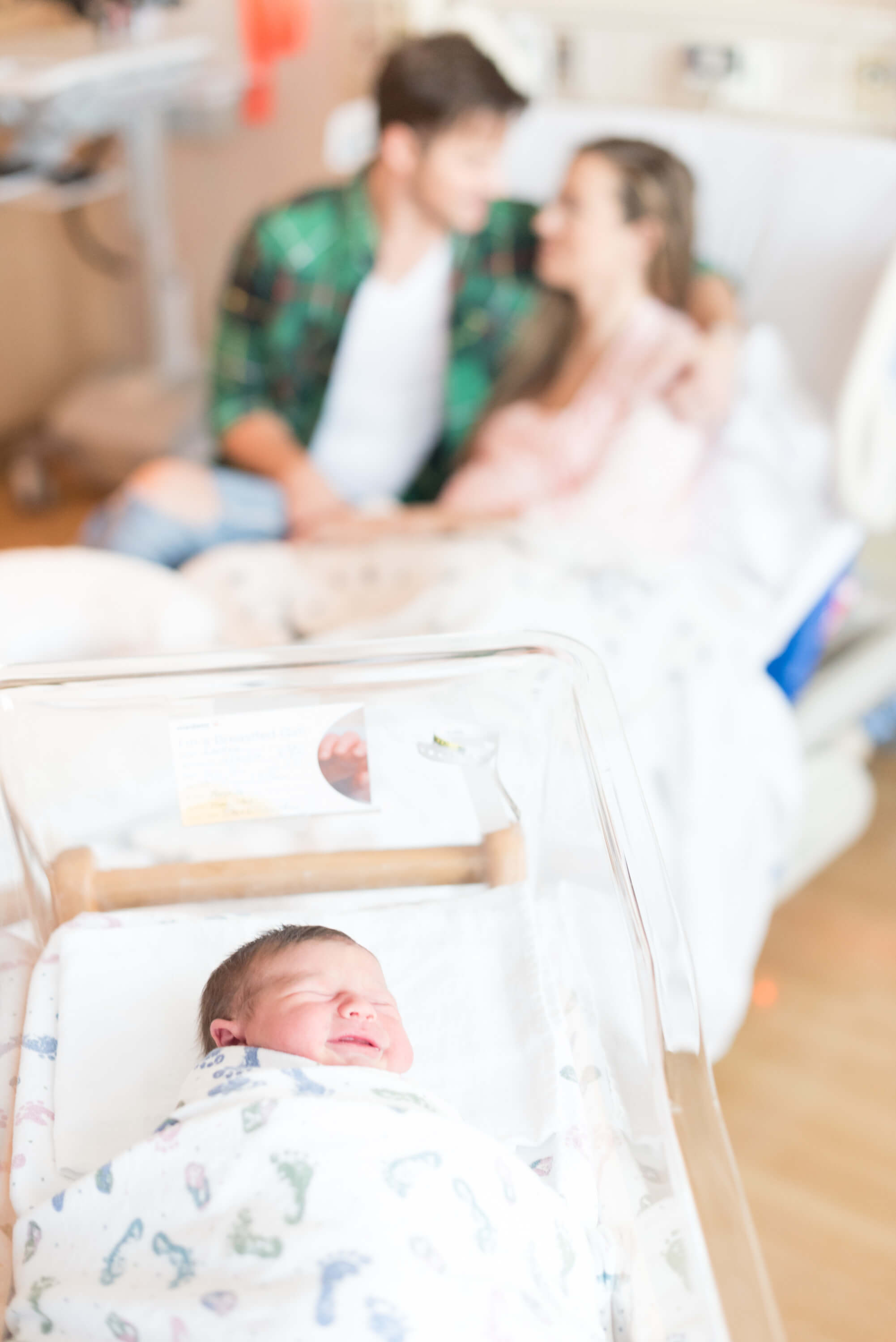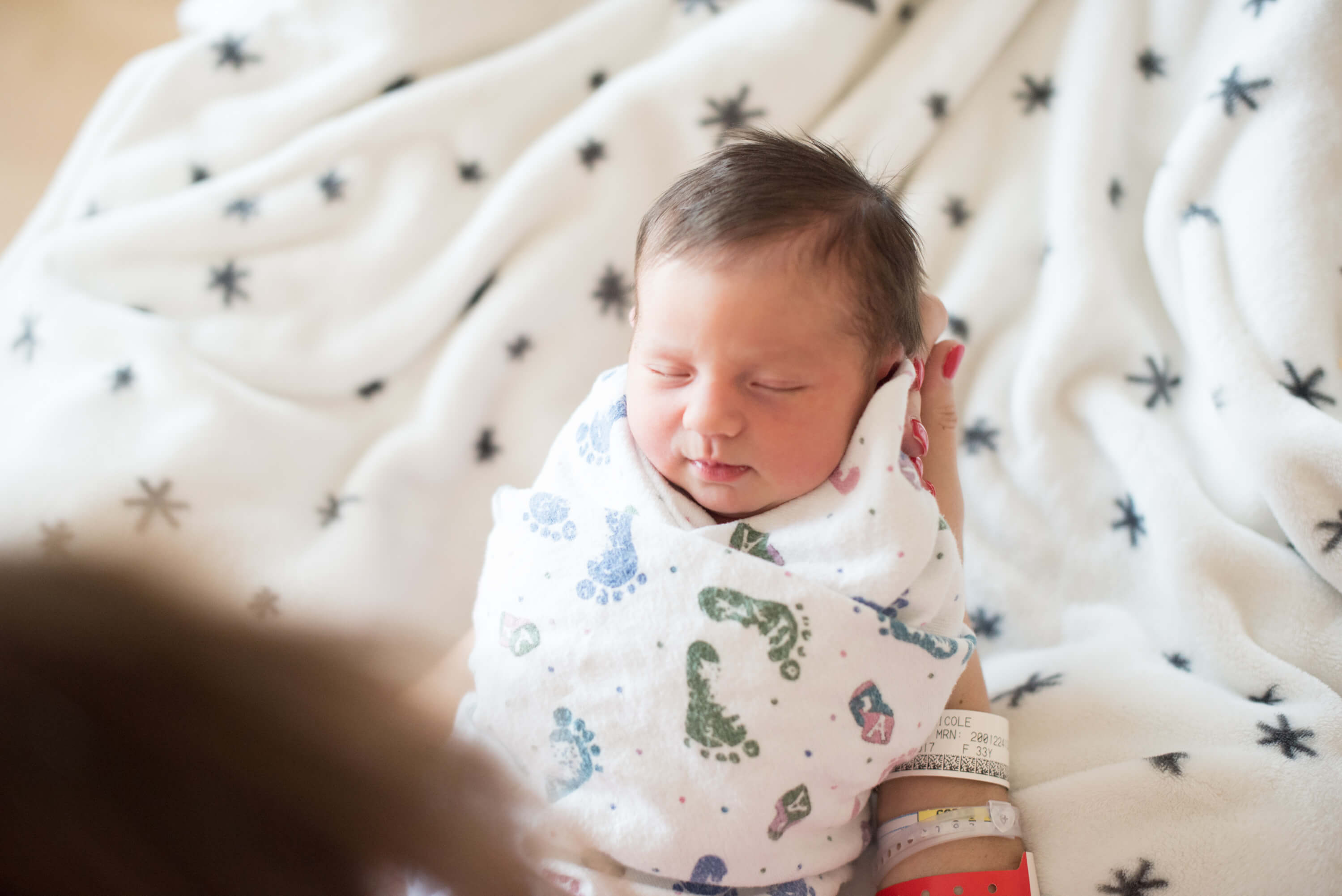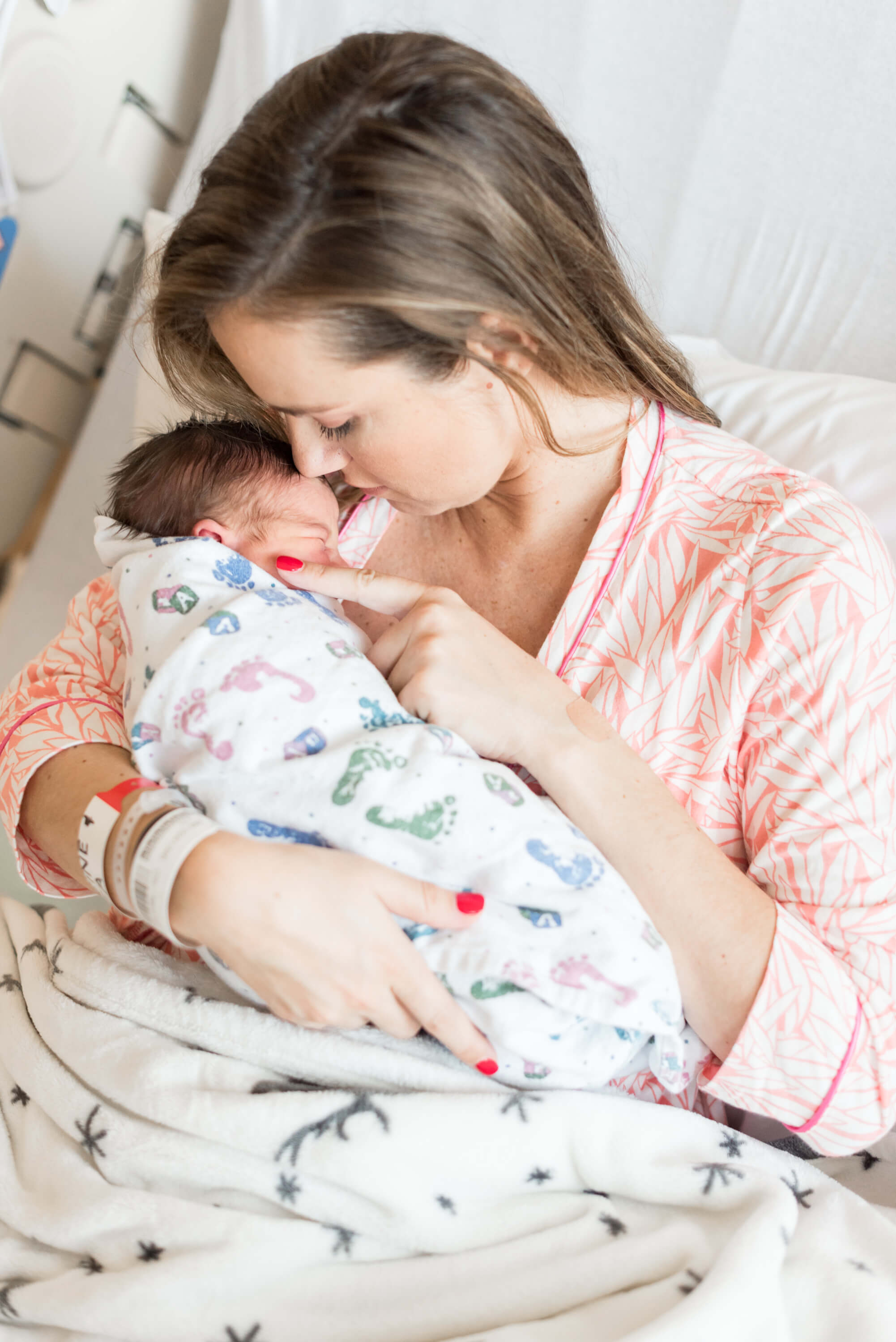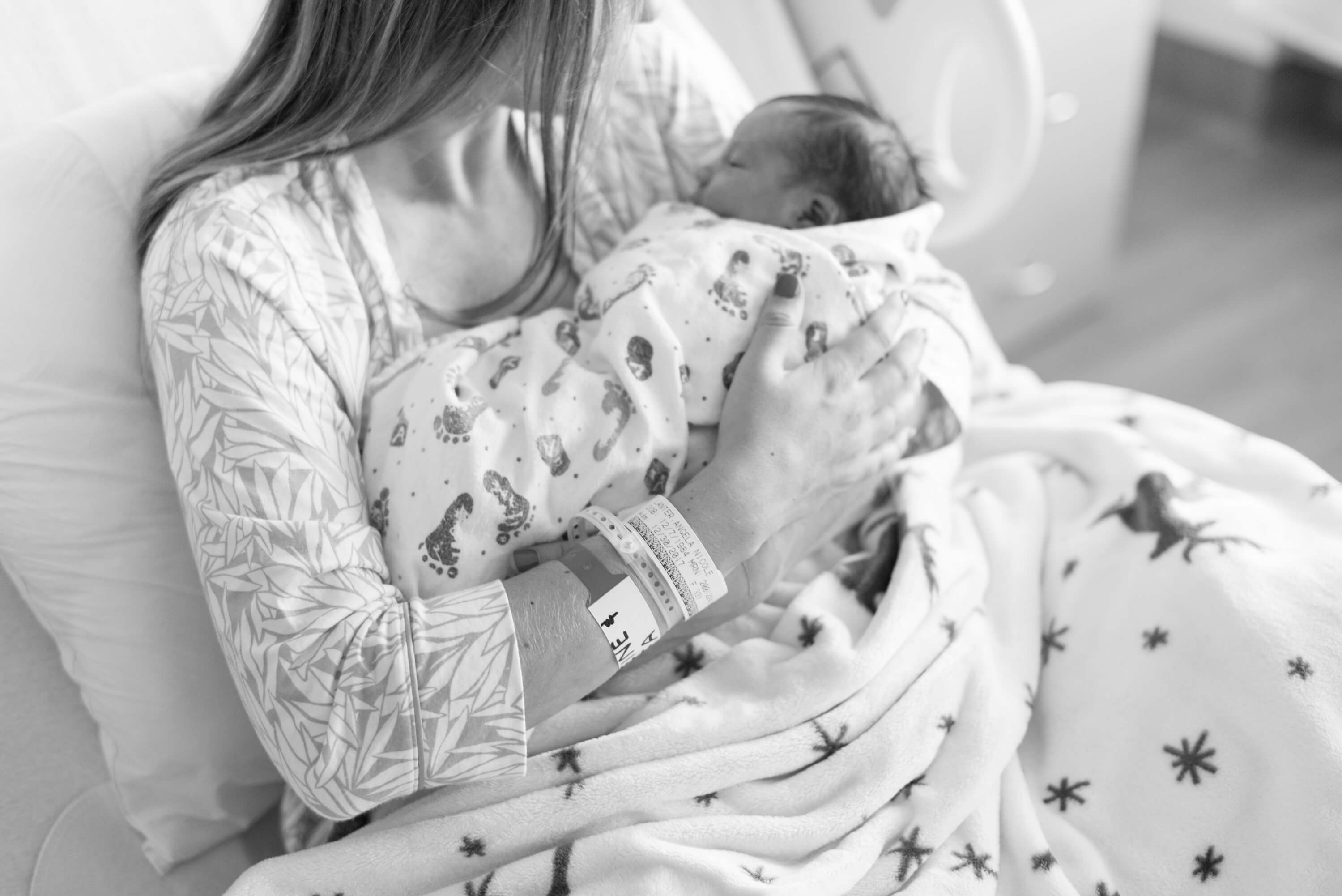 This past Saturday, December 30th, 2017, at 8:38 pm we welcomed our sweet baby girl into the world. I'd like to introduce you to MacKenlee Faire Lanter. She made her entrance weighing in at 6 lbs. 11 oz and 20″ long.
We'll be recapping my birth story as well as the meaning behind her name on upcoming episodes of Hello Bump. MacKenlee never did turn from her frank breech position, so I delivered her via Cesarean after laboring for more than 13 hours. We stayed in the hospital until Tuesday and have been recovering at home since. Our sweet baby girl is so perfect with her head full of spikey, dark hair and the most beautiful skin tone I've ever seen.
Mama and MacKenlee are doing so well. We have a house full of family in town visiting and taking good care of us. Daddy is so in love with his new baby girl. It melts my heart when I see them together. Matt is already the best daddy, pitching in however he can.
Thank you for following along on this pregnancy journey with us. The past nine months have flown by and now our sweet little angel baby is already here in our arms.
Photography by Kara Coleen.