Matt and I send Christmas cards annually (see last year's photo in this blog post), but this year we decided to combine our Christmas card shoot with our maternity photoshoot…
And I think the photos turned out so beautiful.
Dreamy actually. Kara Coleen absolutely outdid herself with this shoot.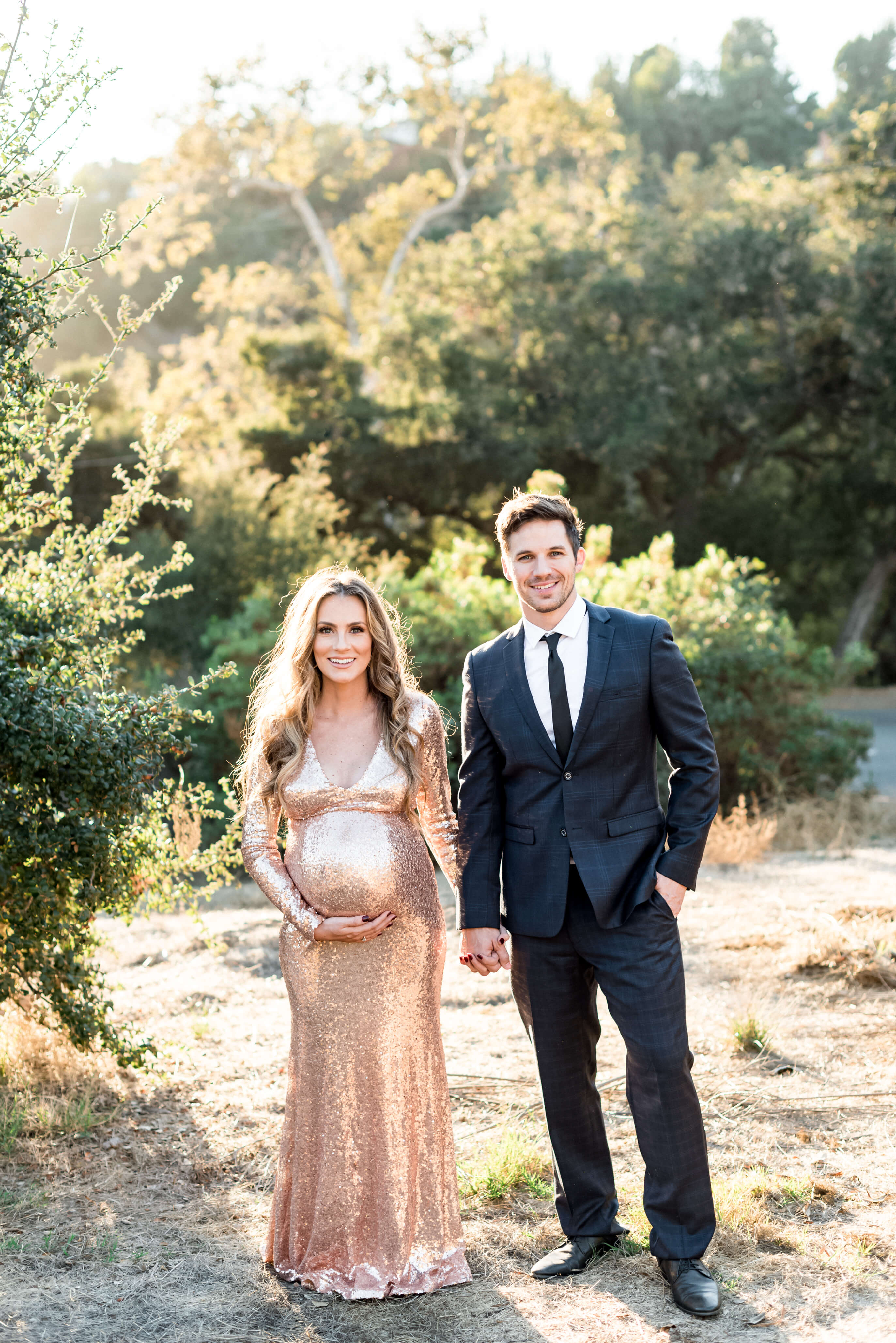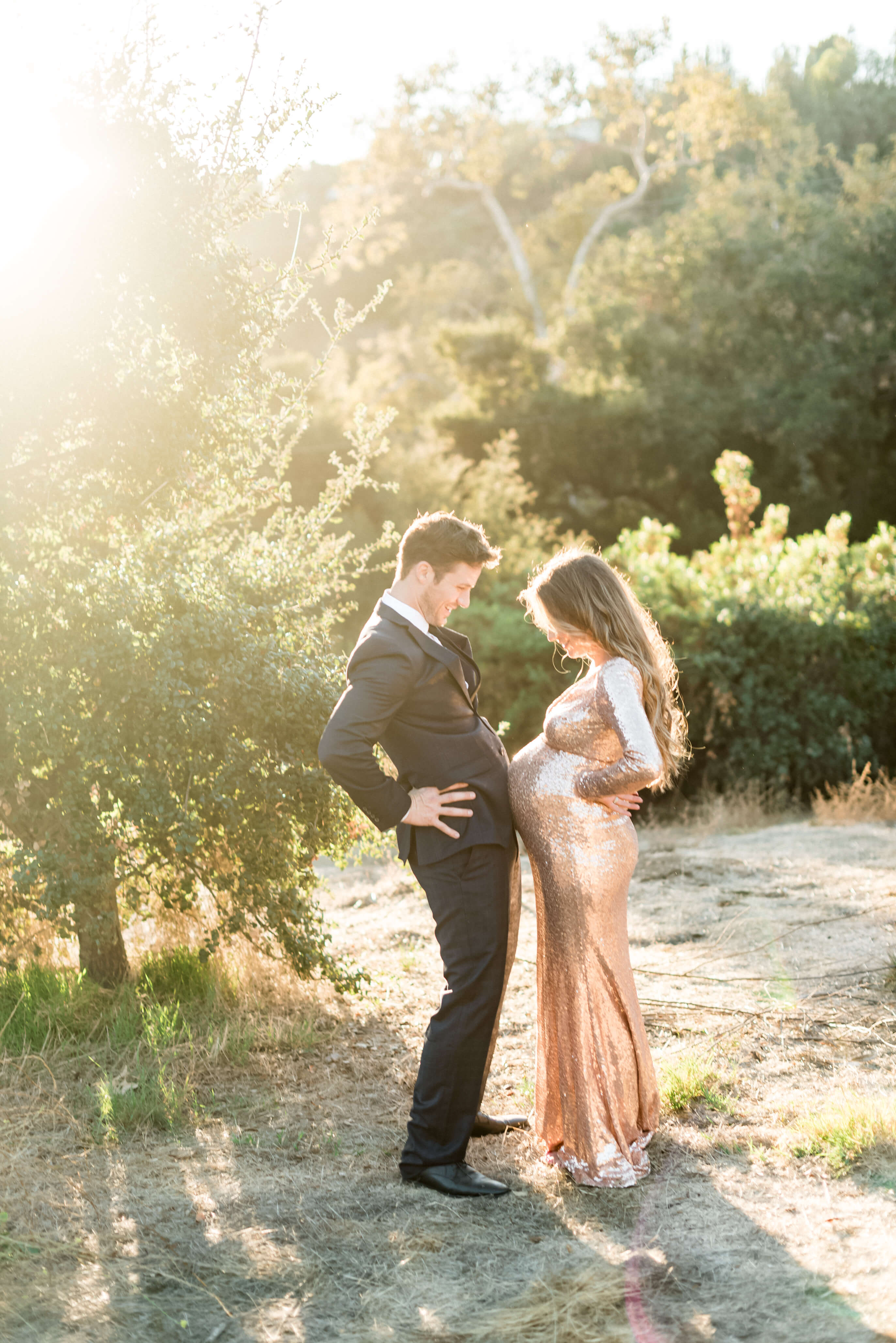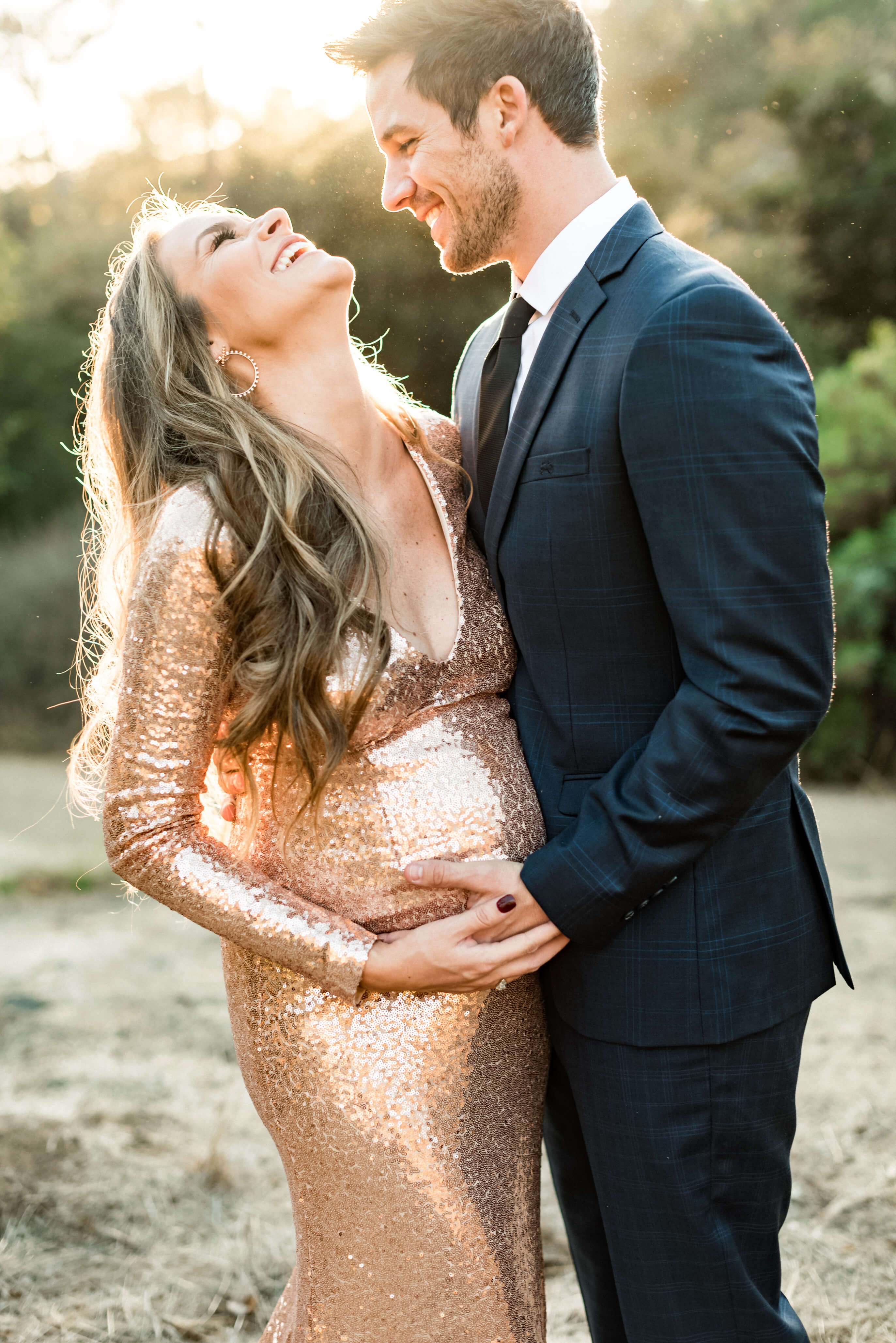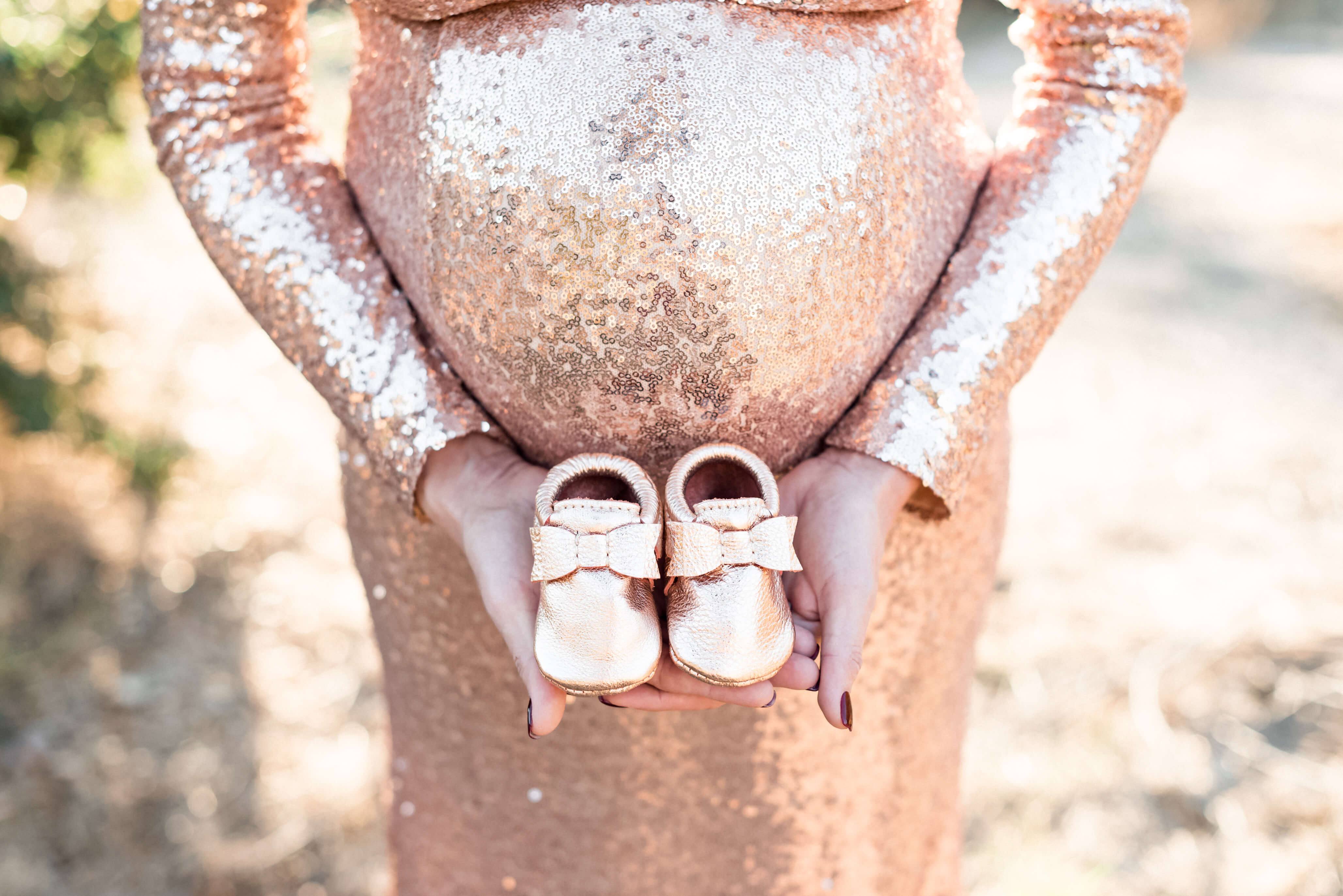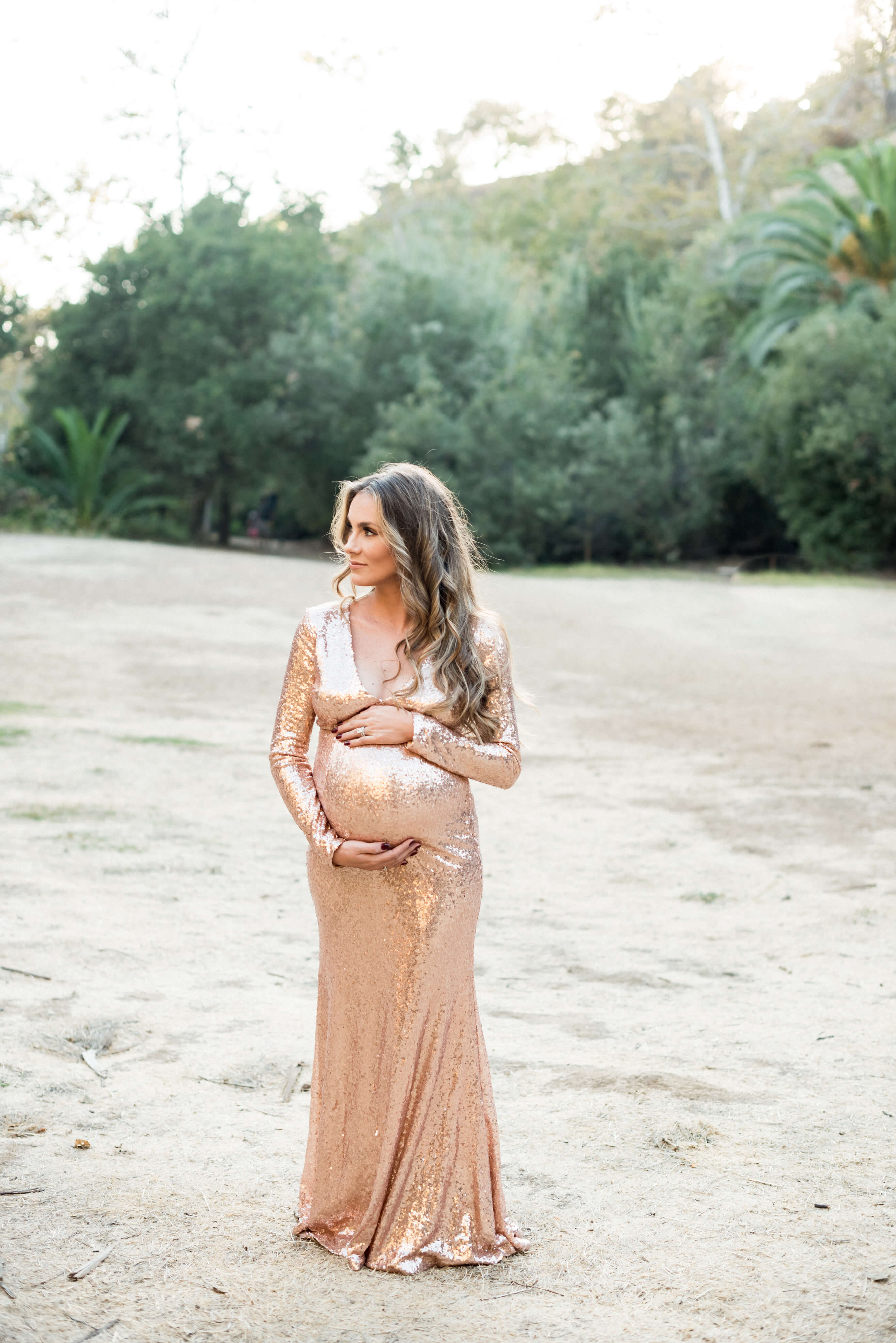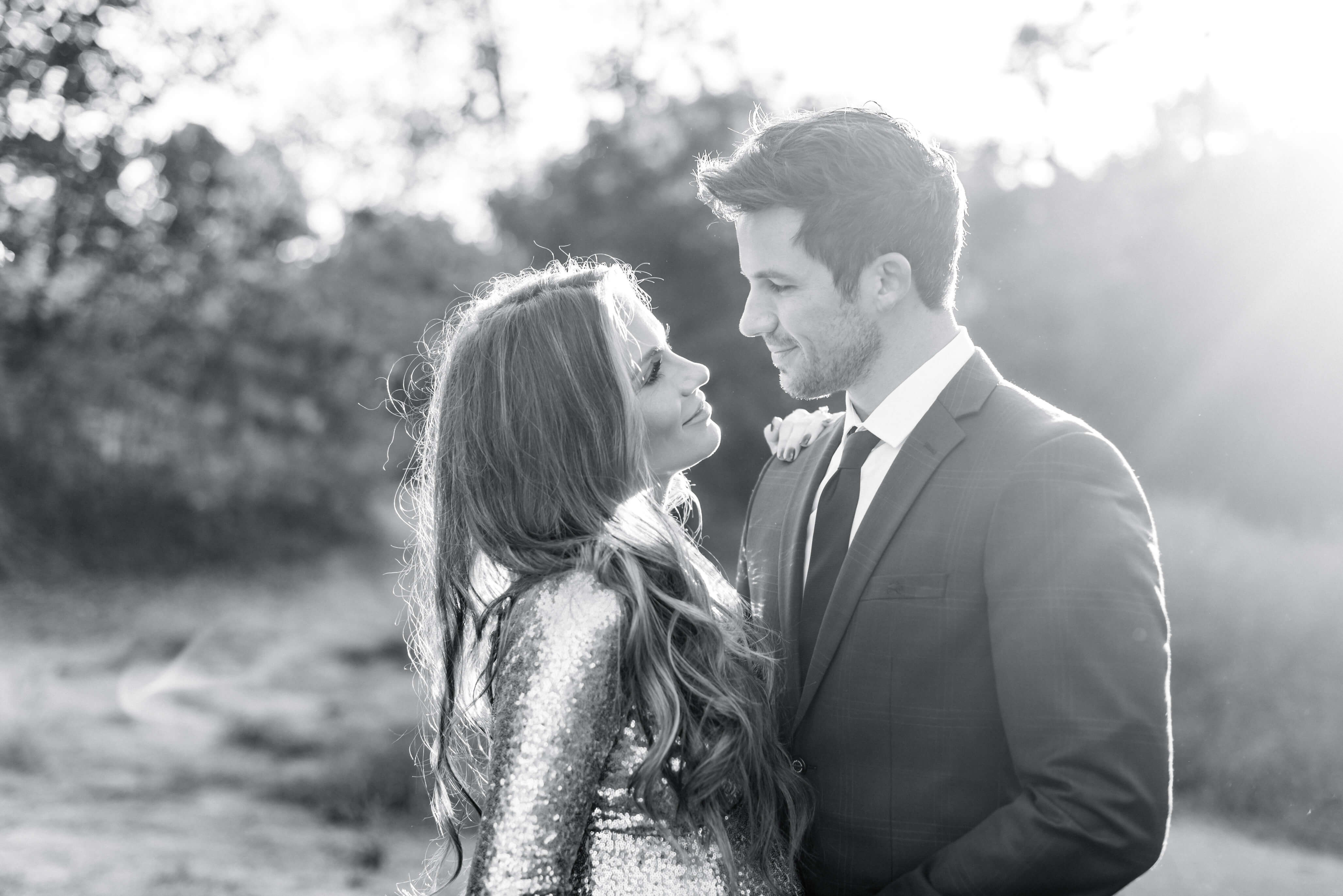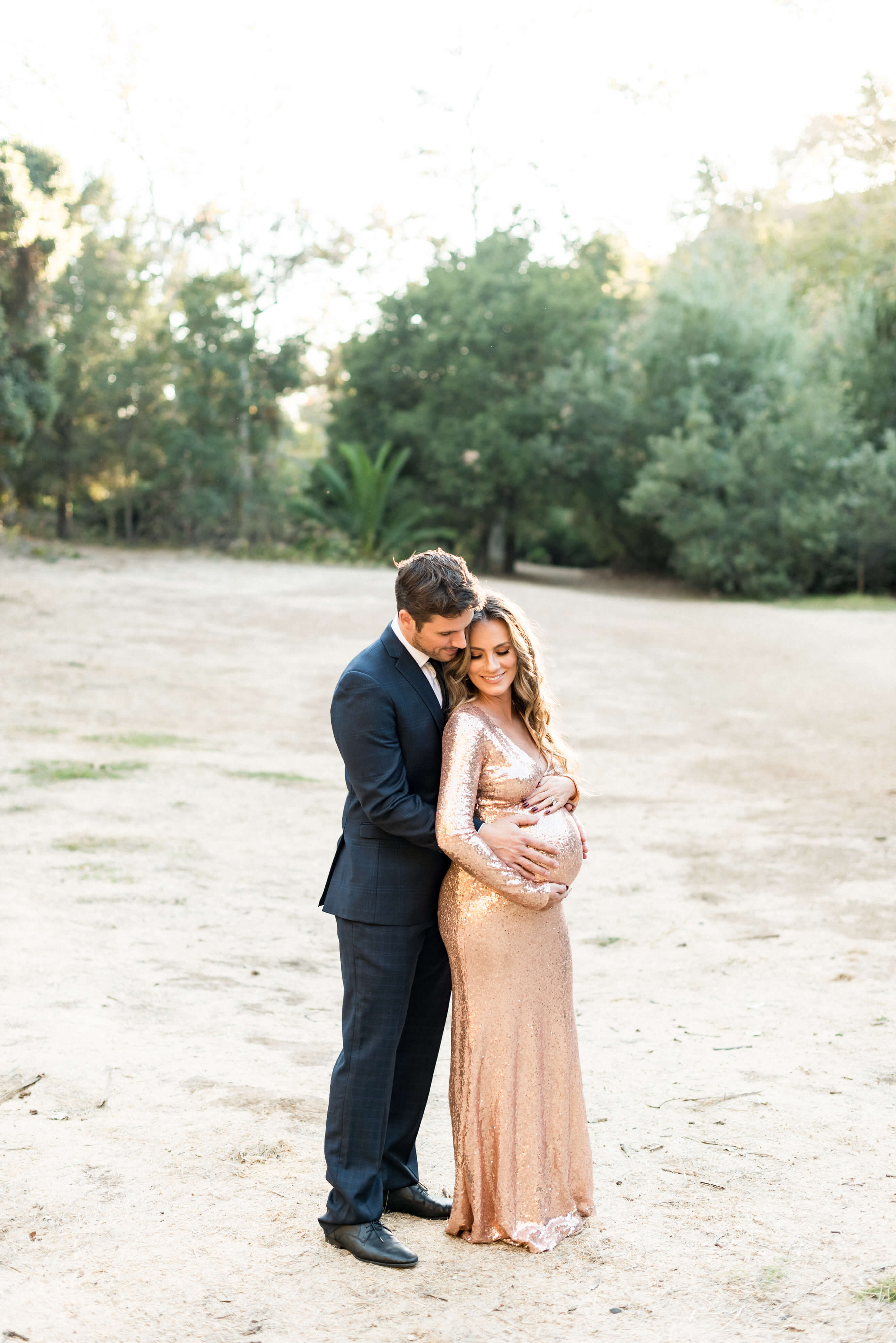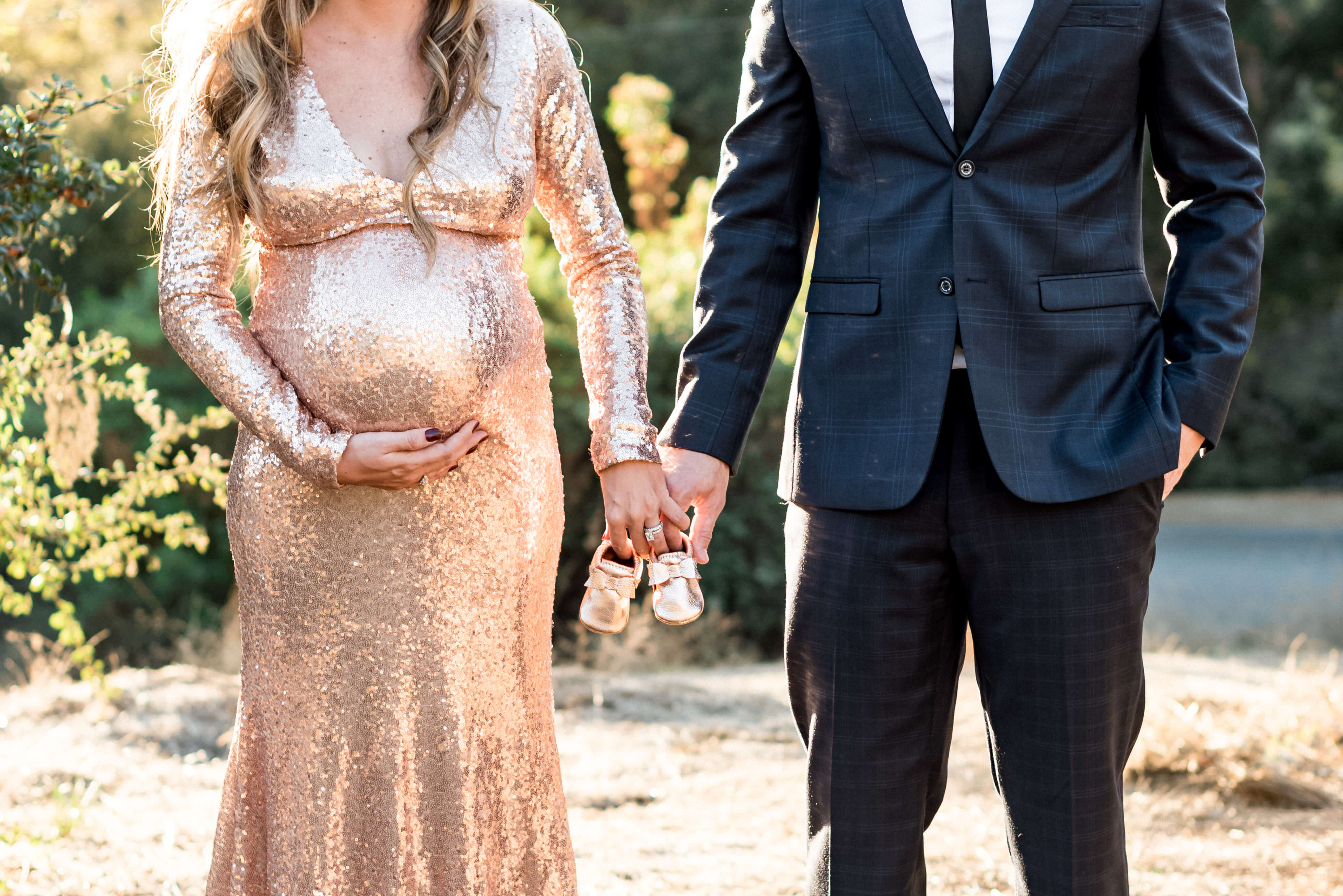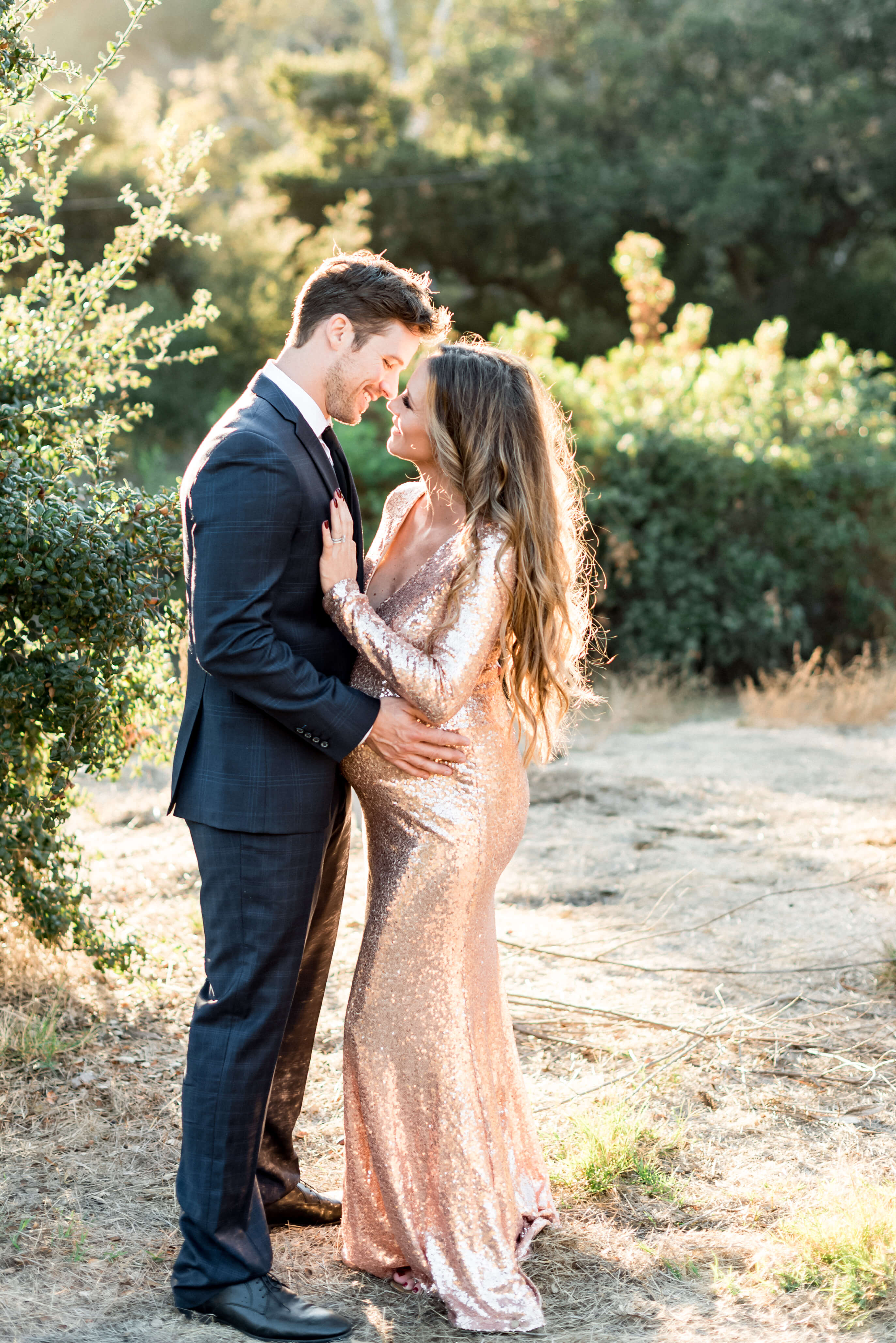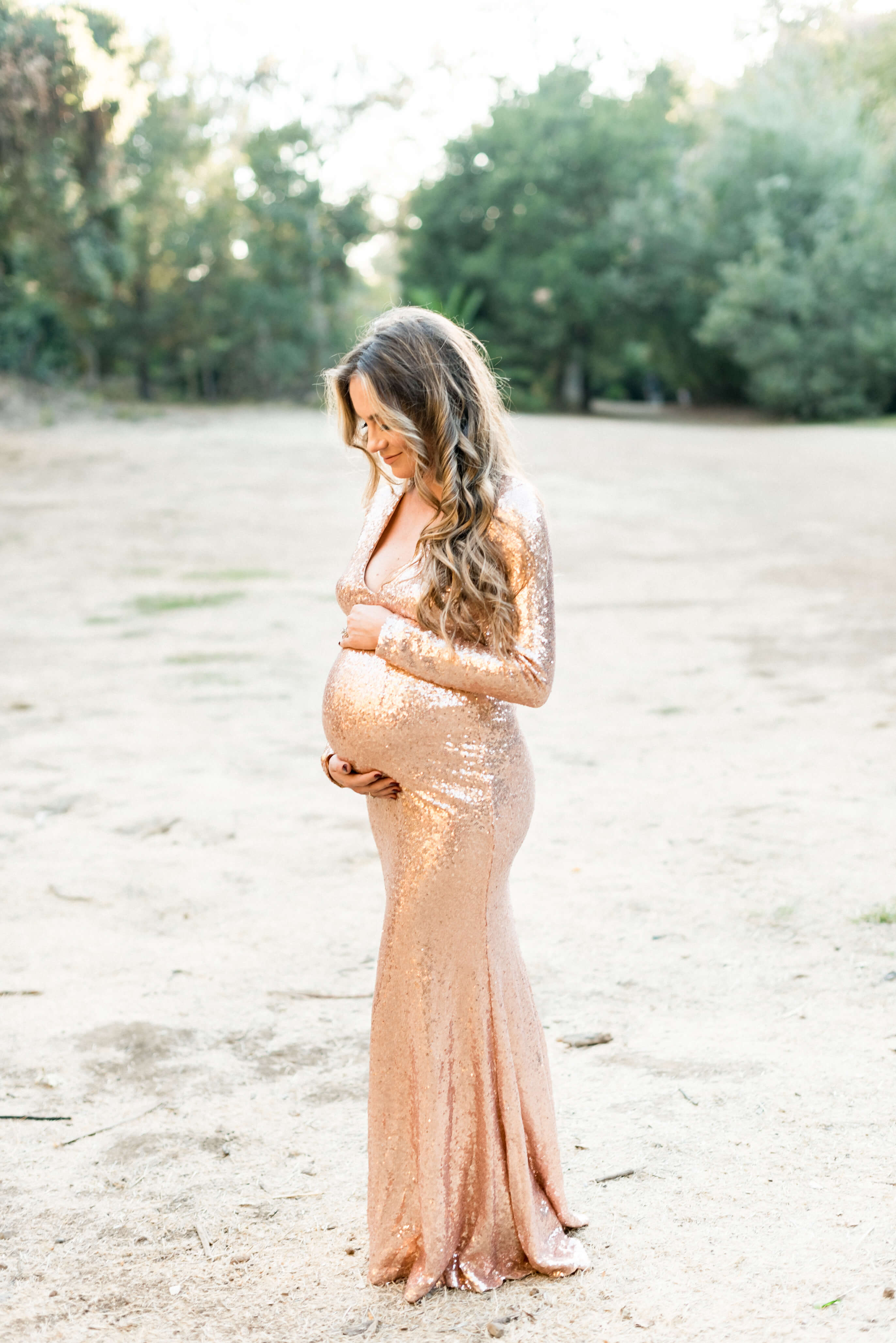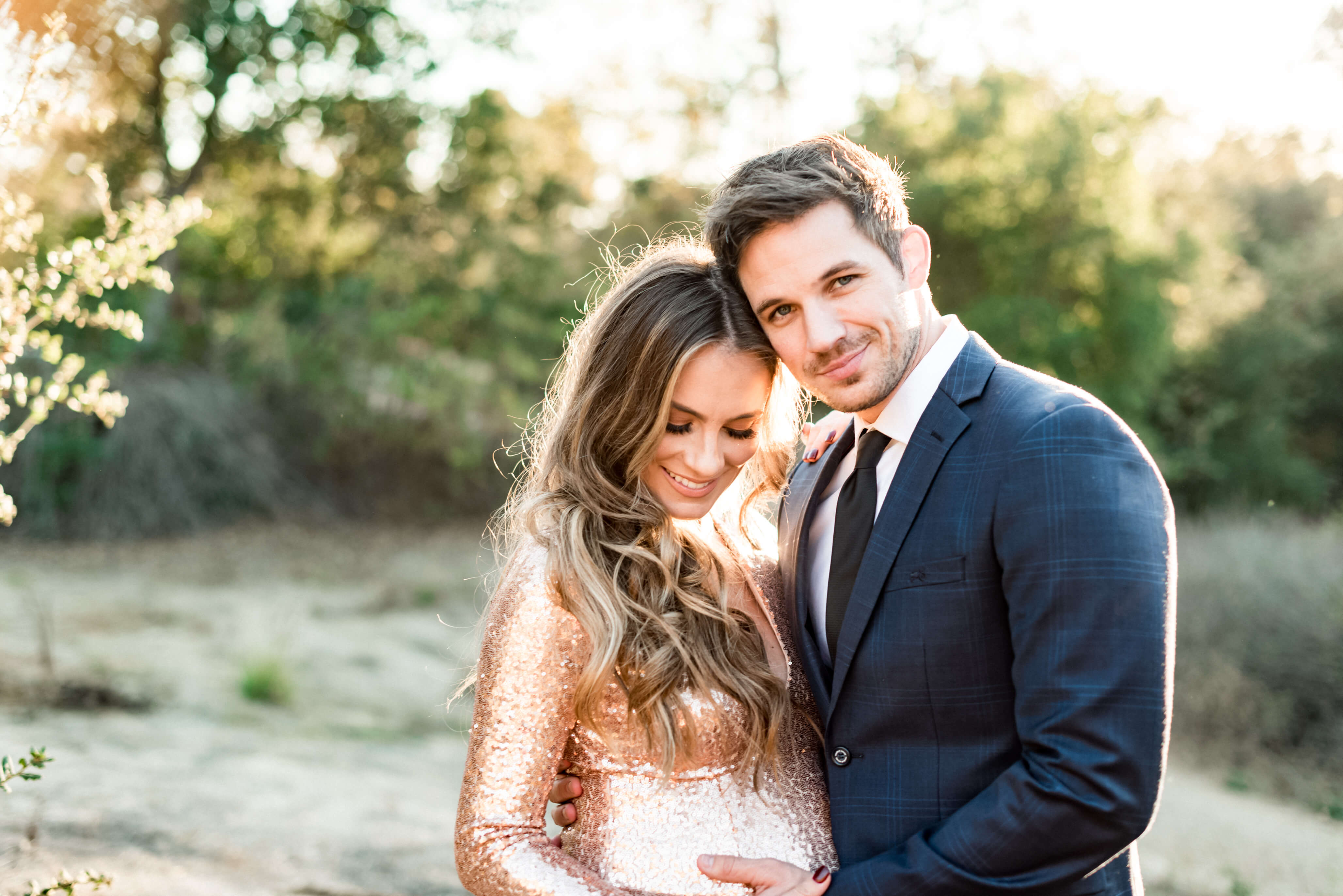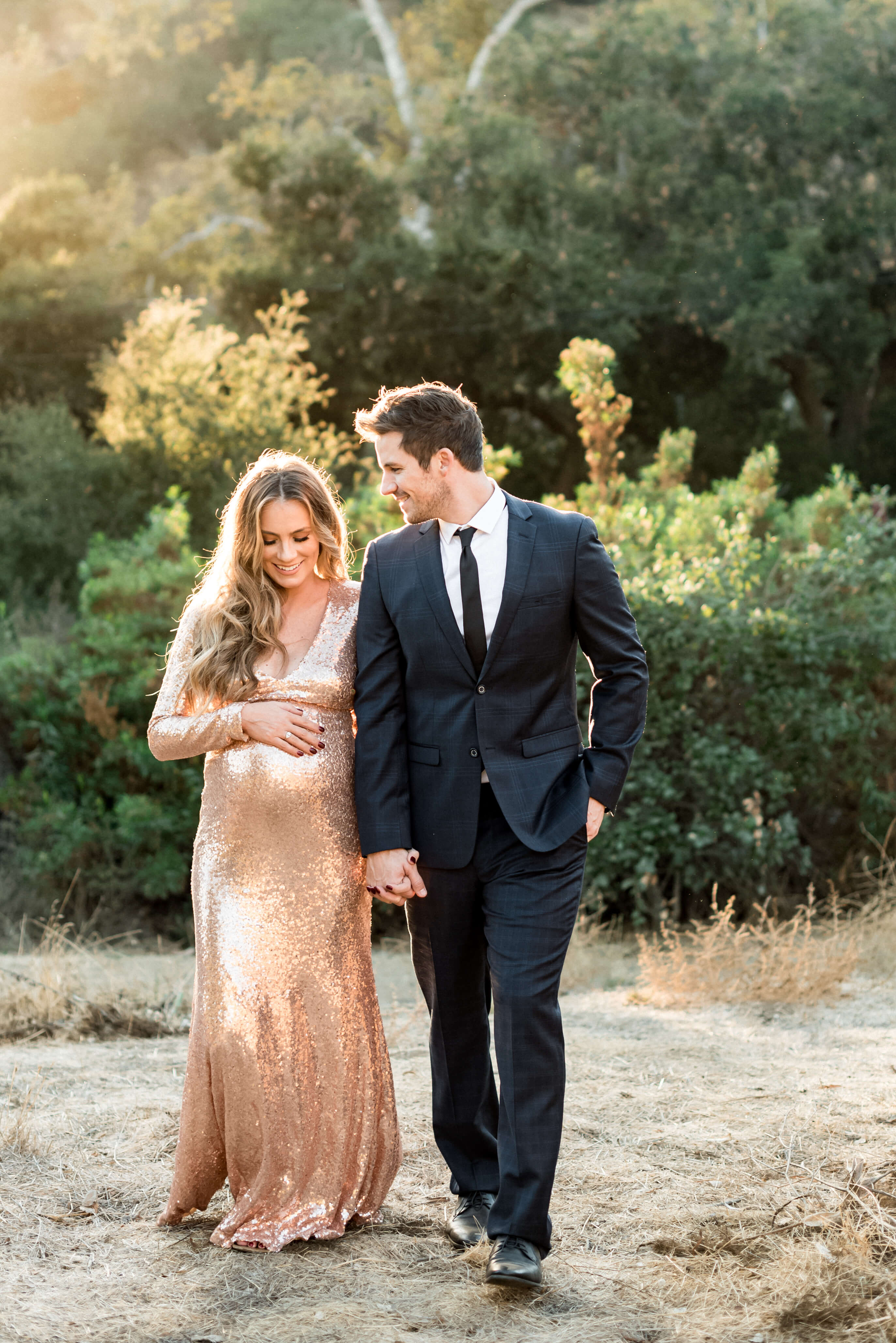 This gold sequin dress was the perfect choice for our maternity shoot.
I've received so many questions about this dress and I'm happy to say that it is now back in stock. I simply sized up to a Medium (I normally wear an extra small or small in their dresses) and the stretchy material worked perfectly for maternity.
I didn't even need to have the dress altered. WINNING.
The dress was paired with my favorite pair of comfy black high heels and very simple jewelry choices.
I've already shared several on my Instagram page, but I wanted to take the opportunity to share several more with y'all.
2017 has been a year to remember for us.
It was the year we kicked off living in Vancouver, then back to Los Angeles to move into our new home. We lived in Atlanta for two months while Matt filmed Pitch Perfect 3.
We found out Timeless was cancelled, then got the sweetest surprise ever… Finding out that we were PREGNANT. Also we found out that Timeless was renewed for season 2 AND moving to Los Angeles all in the same week.
2017 was also the year we launched our pregnancy podcast, Hello Bump, and found out that we were expecting a little girl.
All in all, 2017 was awesome.
We can't wait to see what 2018 has in store for us. Wishing my Gorgeous Family a Happy New Year filled with good health, time with your loved ones and so much love.
Photography by Kara Coleen.
shop this post