It's Matt's favortie sale day of he year… It's Amazon Prime Day! If you caught yesterday's post, then you know how much the Lanter house uses Amazon Prime and you know what our favorite products to shop for are. Today some of our favorite past Amazon purchases, and some we plan to purchase today, are available for great prices!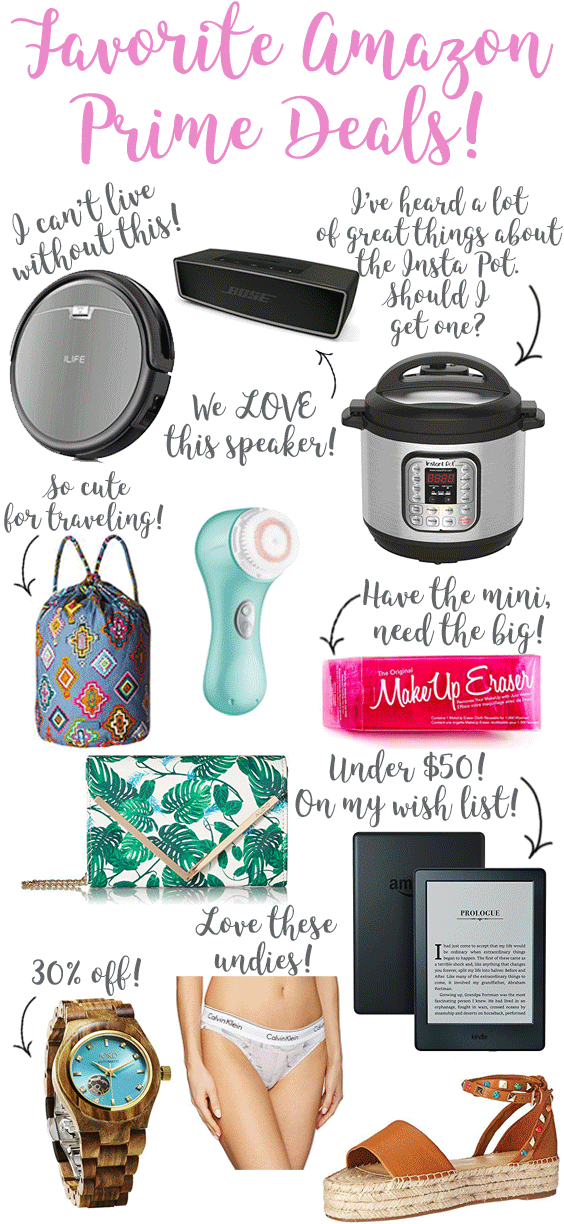 iRobot Roomba Vacuum: I first learned about these magic little robotic housekeepers when my Mawmaw got one years ago. We now own two of them and I'm obsessed. The one word of warning, if you have white walls or white trim, the robot will hit them and leave behind marks. Matt remedied that by adding some foam on the outside of the robot so when it hits the walls there's no evidence left. You'll save $125 today!
Bose SoundLink Mini Bluetooth Speaker: We purchased this speaker two summers ago in Alabama and we still use it on basically an every day basis. The sound output is incredible and the bass is deep. We use it around the pool or I carry it around the house while I'm doing work, listening to music or podcasts. You'll save $70 today!
Clarisonic Mia 2 Facial Cleansing Brush: I've been a Clarisonic user for years. In fact, I purchased my Mia 2 while we were living in New Orleans 4 years ago… And that baby is still going strong! If you want to see how I use my brush in my everyday skincare routine, check out my Get Unready With Me video. Today you'll save $59!
Makeup Eraser: Another product I use on the regular and I talked about in my Unready with Me video is my Makeup Eraser. I love it so much that I bought one for both my mom and my mother-in-law!
Calvin Klein Undies: My favorite underwear hands-down are my CKs. I've become so spoiled by them that it's one of the only brands of undies I'll now buy. I talked all about them in my underwear blog post. The problem is… They're not cheap. Today these undies are 30% off at checkout!
Shop These Amazon Prime Day Deals: