In my recent video, Everyday Natural Makeup Tutorial, I talked about my love for BB and CC creams. I asked if y'all would want to see a video about different BB and CC creams that are currently available, and which ones I personally love, and the response was an overwhelming yes! I filmed my Favorite BB & CC Creams + First Impressions.
I wanted to put all of the products I talked about in this video in one place for you to see. Several of these products are brand new to me before this video, so I'm giving you my unbiased first impression.
One mistake I'd like to point out on my behalf is regarding the L'Oreal True Match Lumi Cushion. I mistakenly assumed it was a BB product because of the cushion design, which I was (obviously) incorrect about. It is actually a sheer to medium coverage foundation. This explains my explanation about heavy coverage/application. Now knowing that it is a foundation, I'm even less fond of this particular foundation because of the application method. I find that the sponge just pushes around the product. I personally would apply this foundation with a damp beautyblender. Just my two cents! Also, I'd like to clarify, I'm normally a huge fan of L'Oreal products so this is just one product of theirs that isn't my absolute favorite.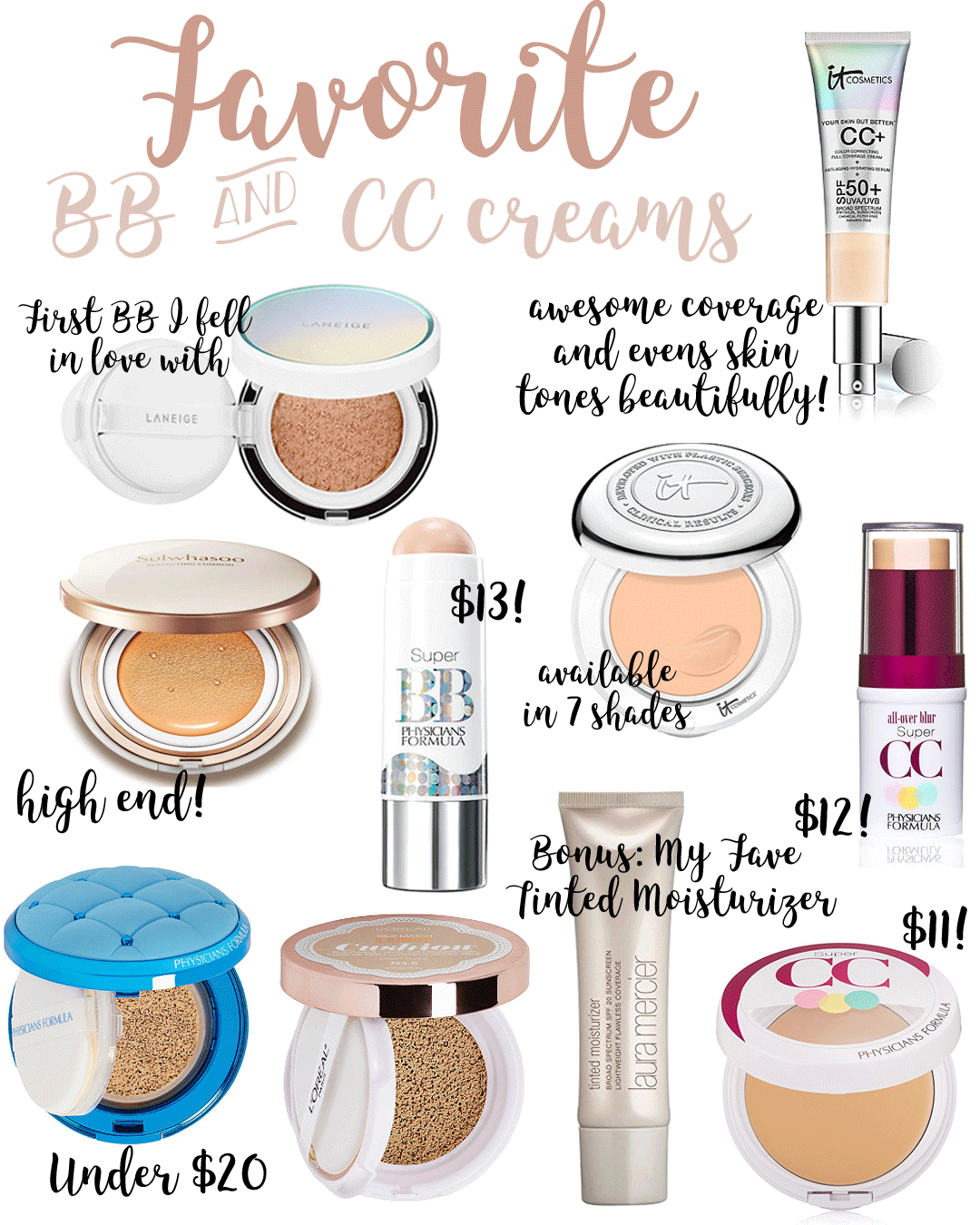 Shop These BB and CC Creams: