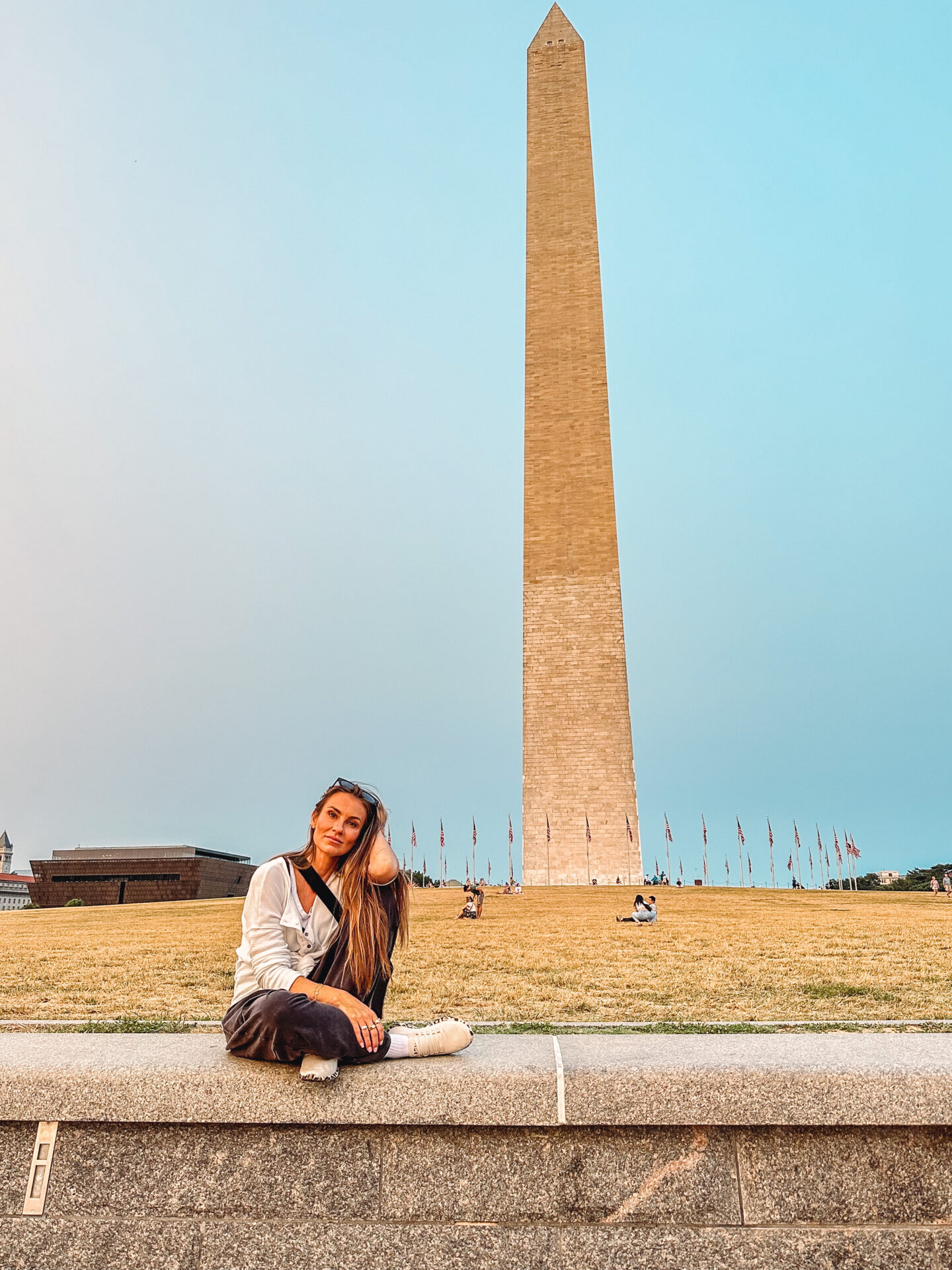 Washington DC Travel Guide: Weekend DC Trip
My last trip to Washington DC was in 2017, literally just weeks before getting pregnant. When Matt said he had a Comic Con in Washington DC, I jumped all over it. I was so excited forr a weekend DC trip with my mom and Kenny in tow.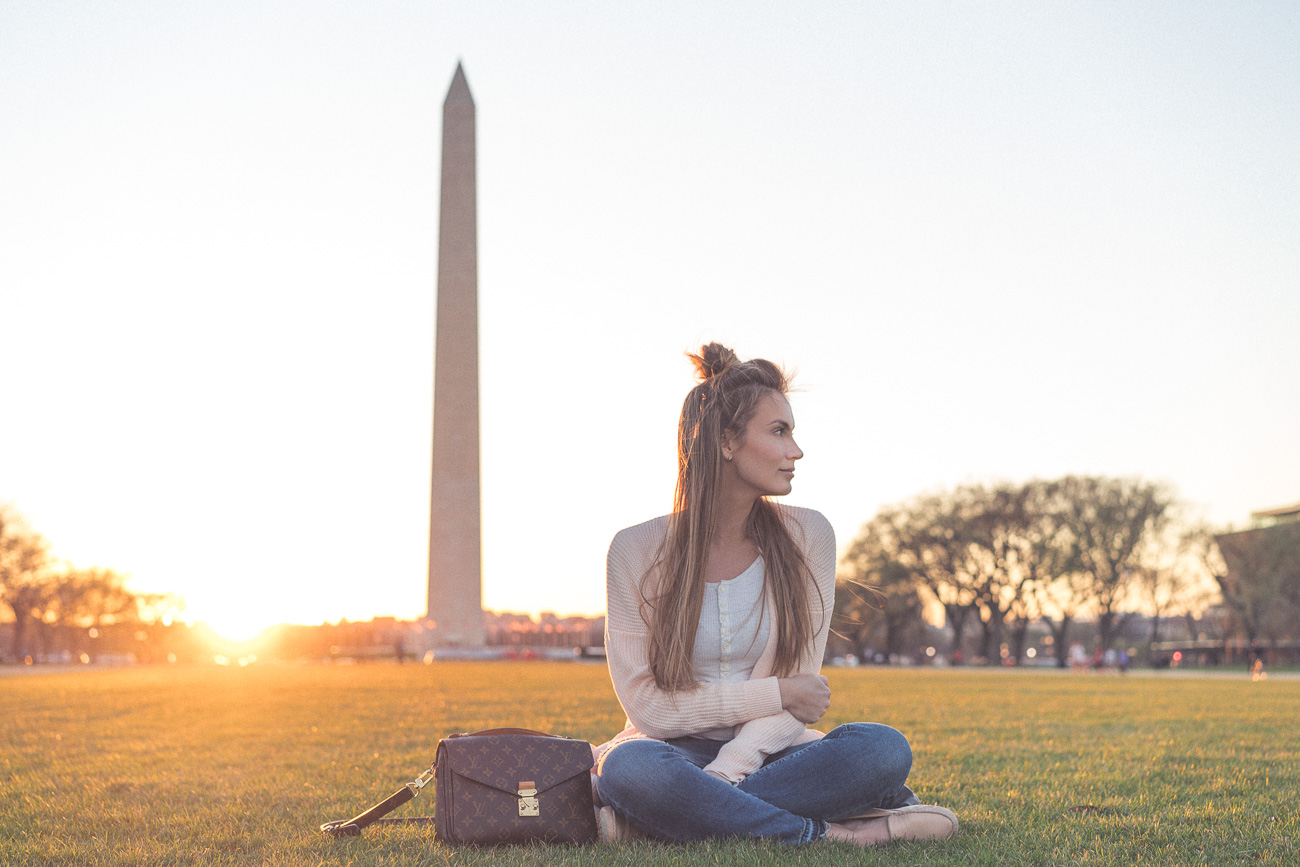 My trip in 2017 was my first trip, so I saw all the things. We went with the cast of Timeless for a special event at the Smithsonian American History Museum. We got to take a behind the scenes tour and see so many pieces that weren't on display.
That trip we had just missed the Cherry Blossom Festival during the beautiful national cherry blossom season, which I have to see one of these days.
I was so excited to share this weekend DC trip with my mom and Kenny since neither of them have ever visited there before.
Where We Stayed:
We used our American Express to book our stay at the Waldorf Astoria Washington DC. Whenever we travel, we try to book through Amex Fine Hotels because you get free breakfast for two each day, early check-in, late check-out, and various other perks.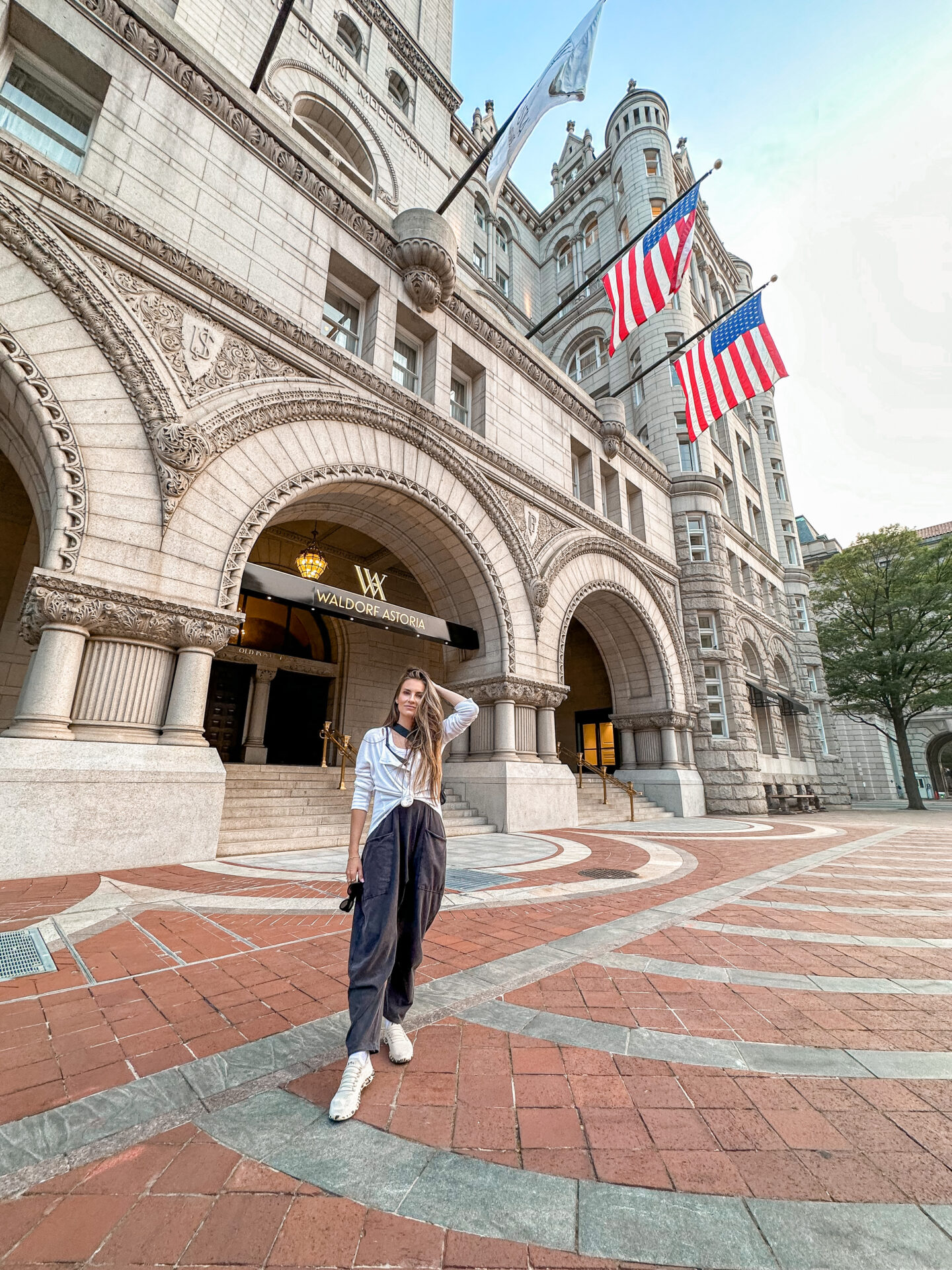 This was my first time staying at a Waldorf property and it was such a treat. The hotel was positively stunning.
When you walk in the doors, you're greeted with their signature scent, which is fabulous. The lobby is so grand, you walk in and don't even know where to look.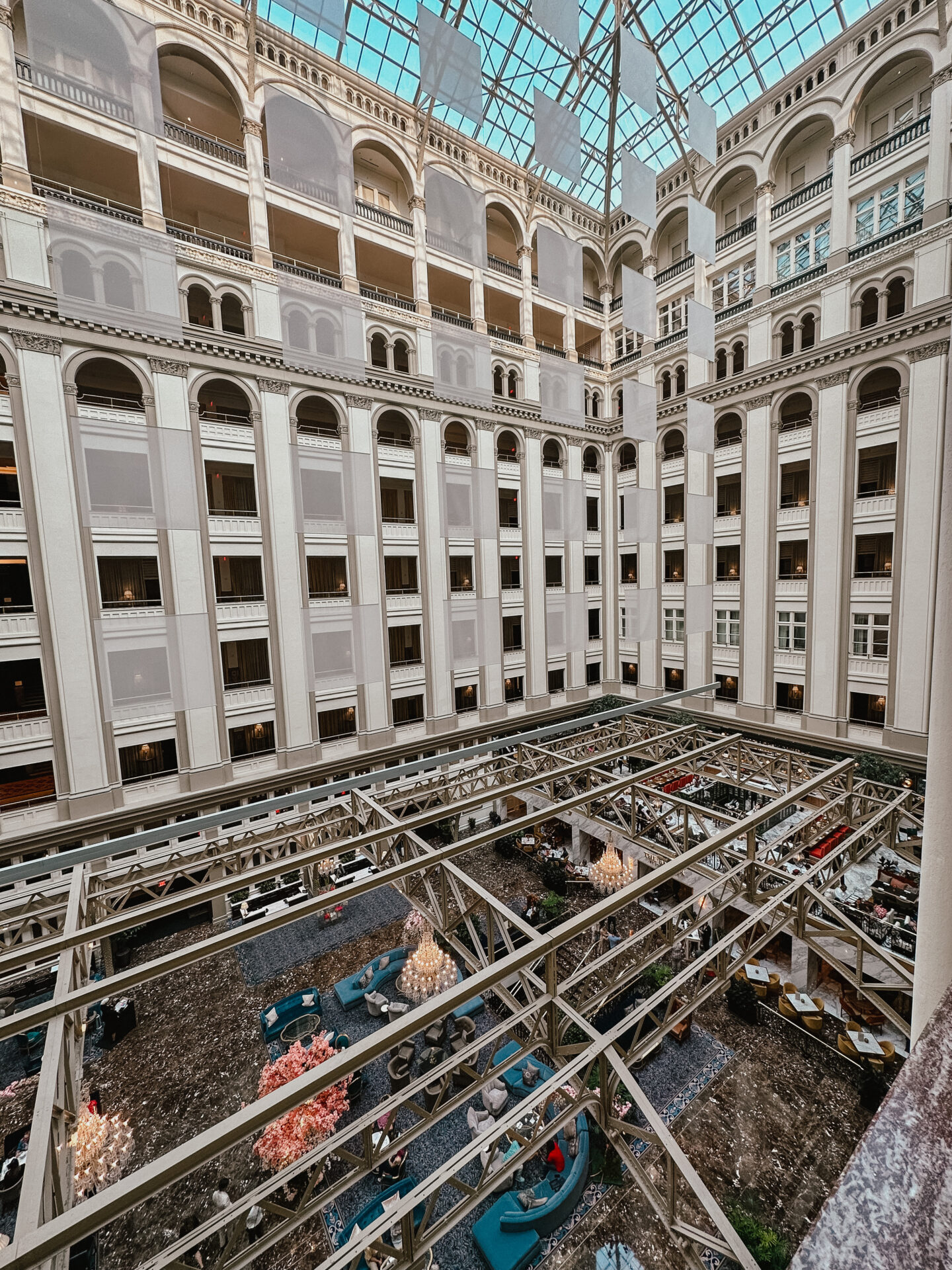 We stayed in a king premium room and it was so spacious.
The bed was comfortable and soft, plus the room got very dark thanks to the black out curtains, which were automated.
The bathroom was beautiful. It had a shower and a massive tub, perfect for soaking after a long day of walking around town. The toiletries were all Aesop products and smelled positively divine.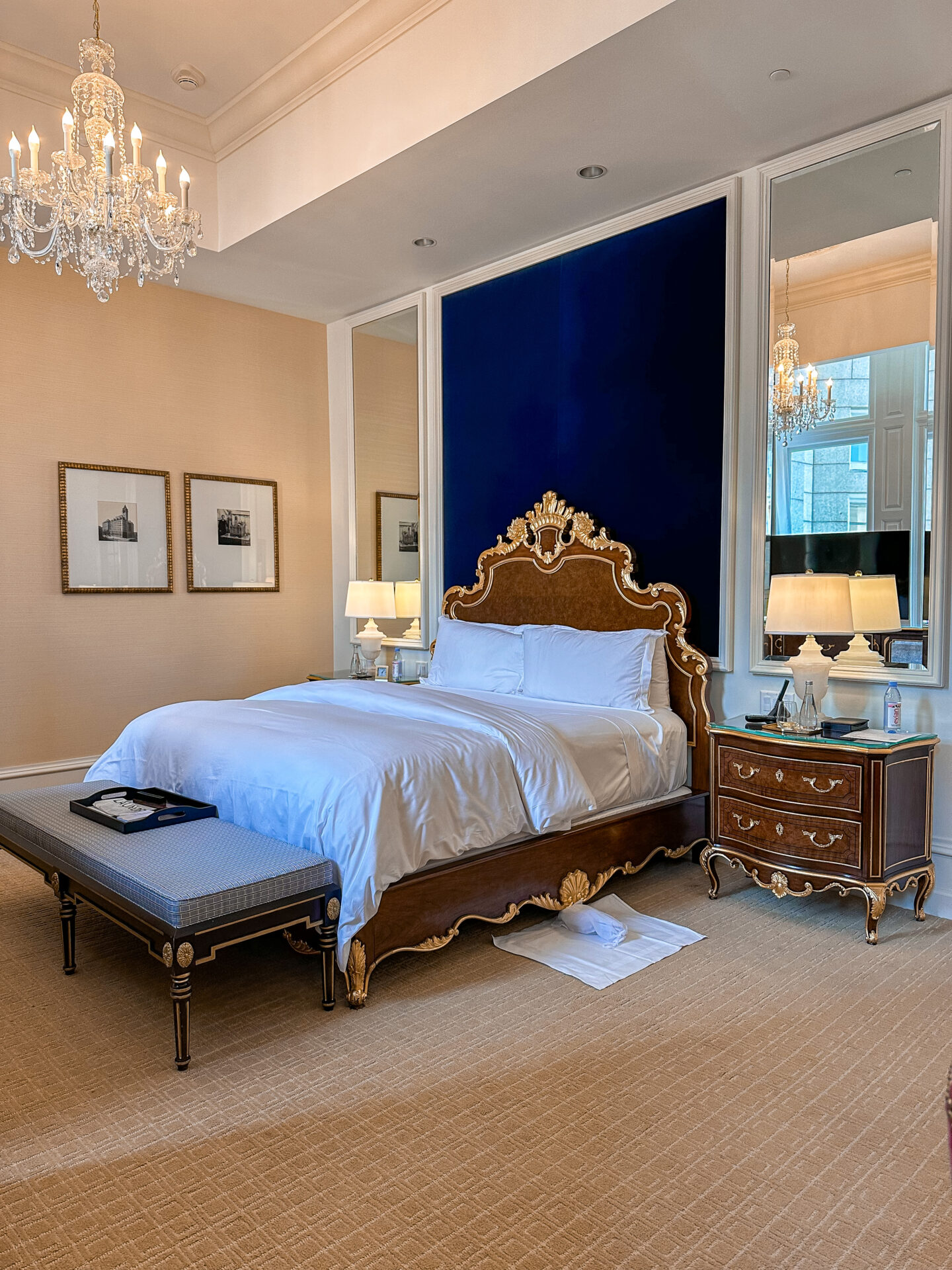 We were so impressed with the service, everyone we encountered at the Waldorf was so kind.
Room service was delicious. The food never disappointed. If staying at the Waldorf, don't skip the breakfast.
Here's what our long weekend itinerary in Washington DC looked like..
Day One
We flew in from Nashville, but didn't get in until about 5:00pm. The traffic from the airport was intense… It felt like we were back in LA, lol.
Thankfully, we rented a stroller, which I HIGHLY recommend which littles because you will walk more in DC than most other cities.
In fact, I clocked over 22,000 steps on day one. 😳
We used Rent a Buggy and were able to rent our favorite Uppa stroller we have at home. It was the best $25 per day because Kenny has about 100 steps in her per day, lol. Rent a Buggy is offering 10% off to my followers. Use code: LANTER when booking your stroller.
After checking into our hotel, we grabbed dinner at the Waldorf in the lobby restaurant, Peacock Alley, and the food was beyond. I ordered the Dry Aged Postman's Burger and Fries and OH MY WORD was it good. Matt had the Cobb salad and Ken had he loved it just as much.
We headed out to explore and hit so many must-see's that first night. We were able to see most everything in the National Mall: the Lockkeeper's House, the Mall, the Washington Monument, World War II Memorial, Vietnam Veterans Memorial, Lincoln Memorial, and the White House. These monuments all surround the Tidal Basin.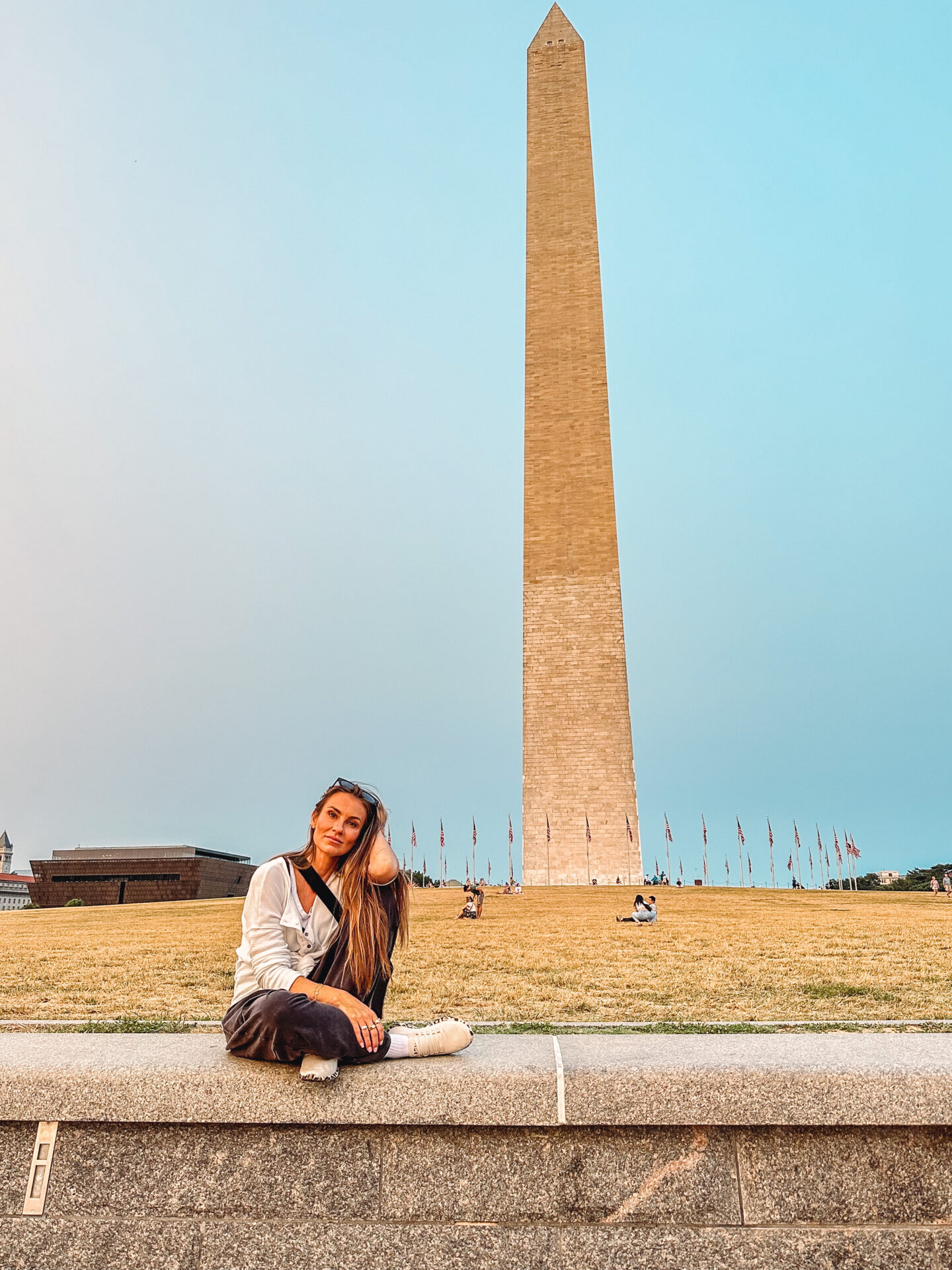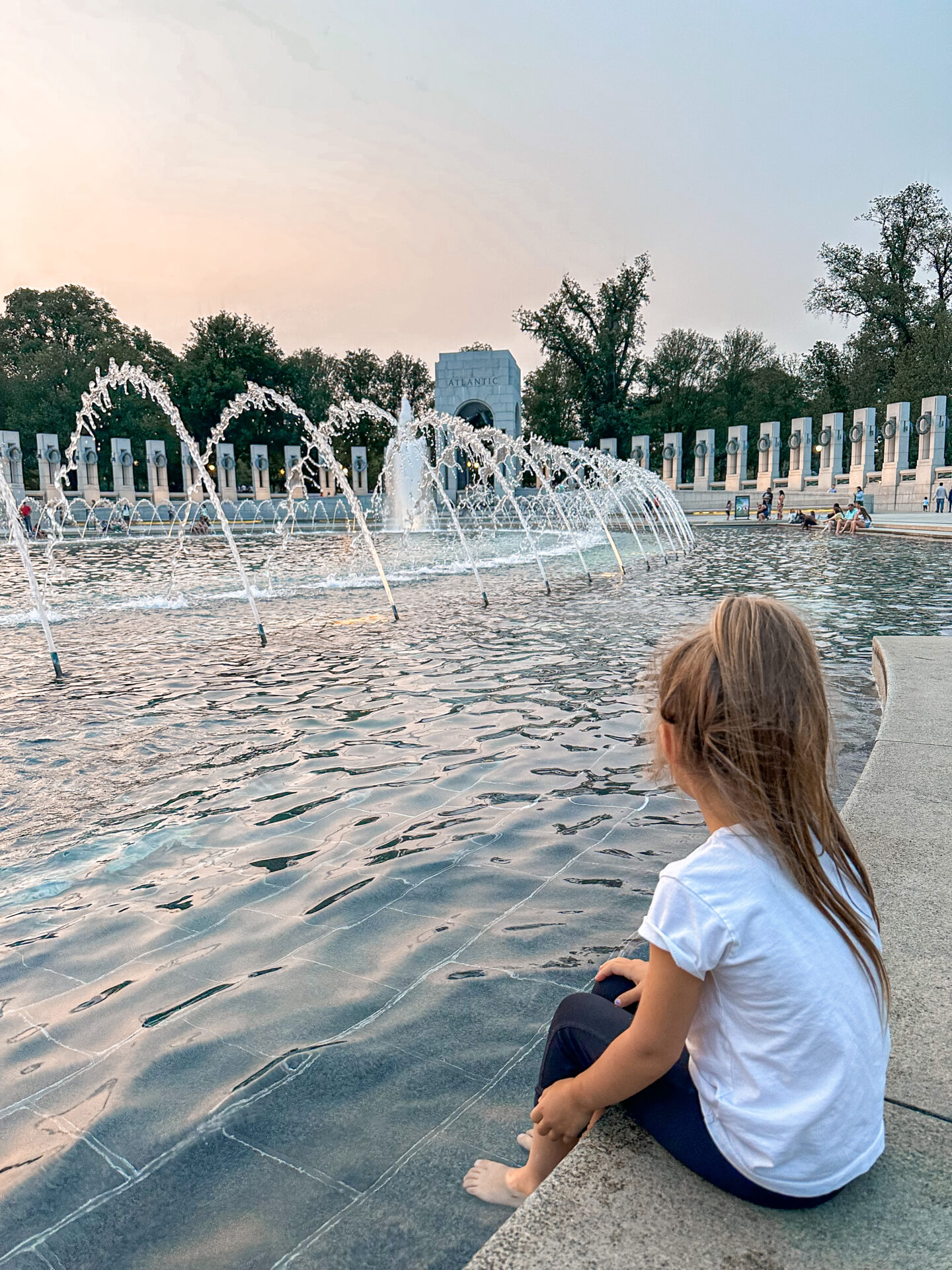 From a distance, we also saw the Thomas Jefferson Memorial, the Pentagon, United States Capitol building, and more.
Day Two
We kicked off our day with a room service breakfast but then went straight to Kenny's top request: The Museum of the Bible.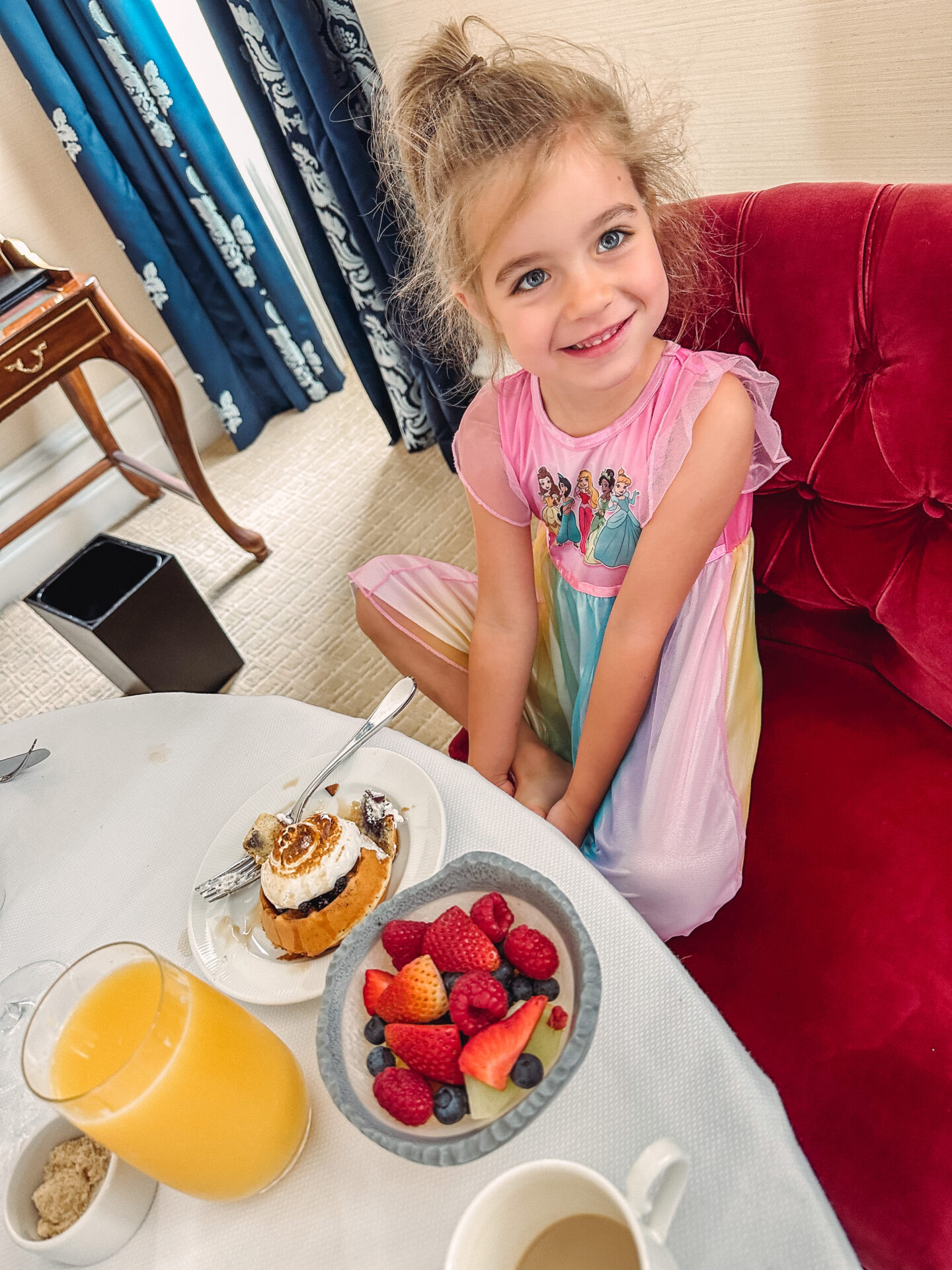 She was so excited and it didn't disappoint. Unlike a lot of the museums in the DC area, the Bible Museum is not free, but well worth the admission price. There were so many different videos, exhibits, and ancient artifacts to see that you couldn't possibly take it all in.
This was Matt's first day of Comic Con, so us girls tagged along for a bit to see daddy in action. After an hour or so, we headed out to have some girl time on the town.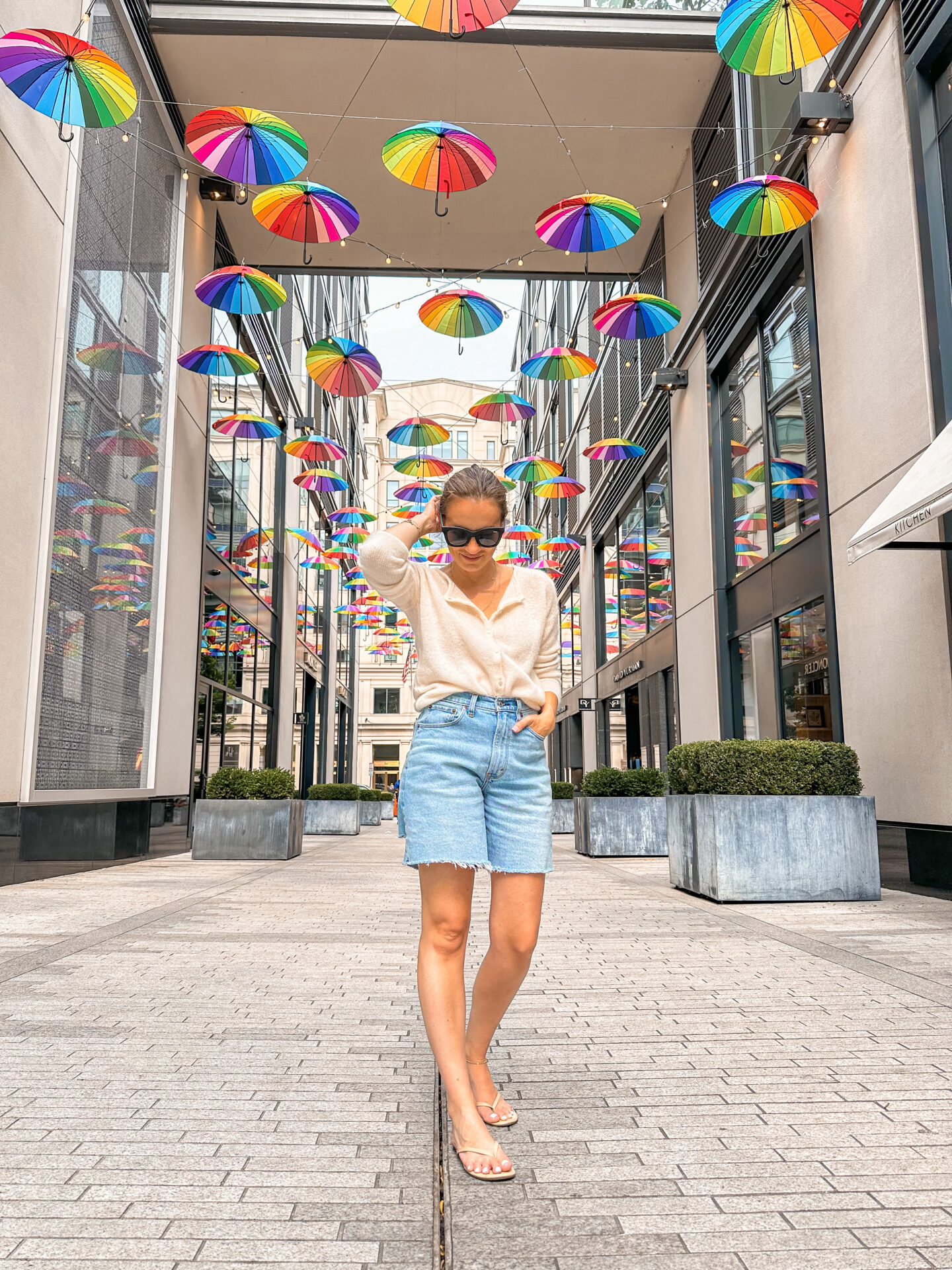 While exploring the City Center area, we stumbled upon the colorful umbrellas strung up in Palmer Alley and couldn't pass up an opportunity to snag some fun photos.
Palmer Alley is a great place for higher-end shopping. There are a bunch of cute eateries with outdoor patios lining the alley as well.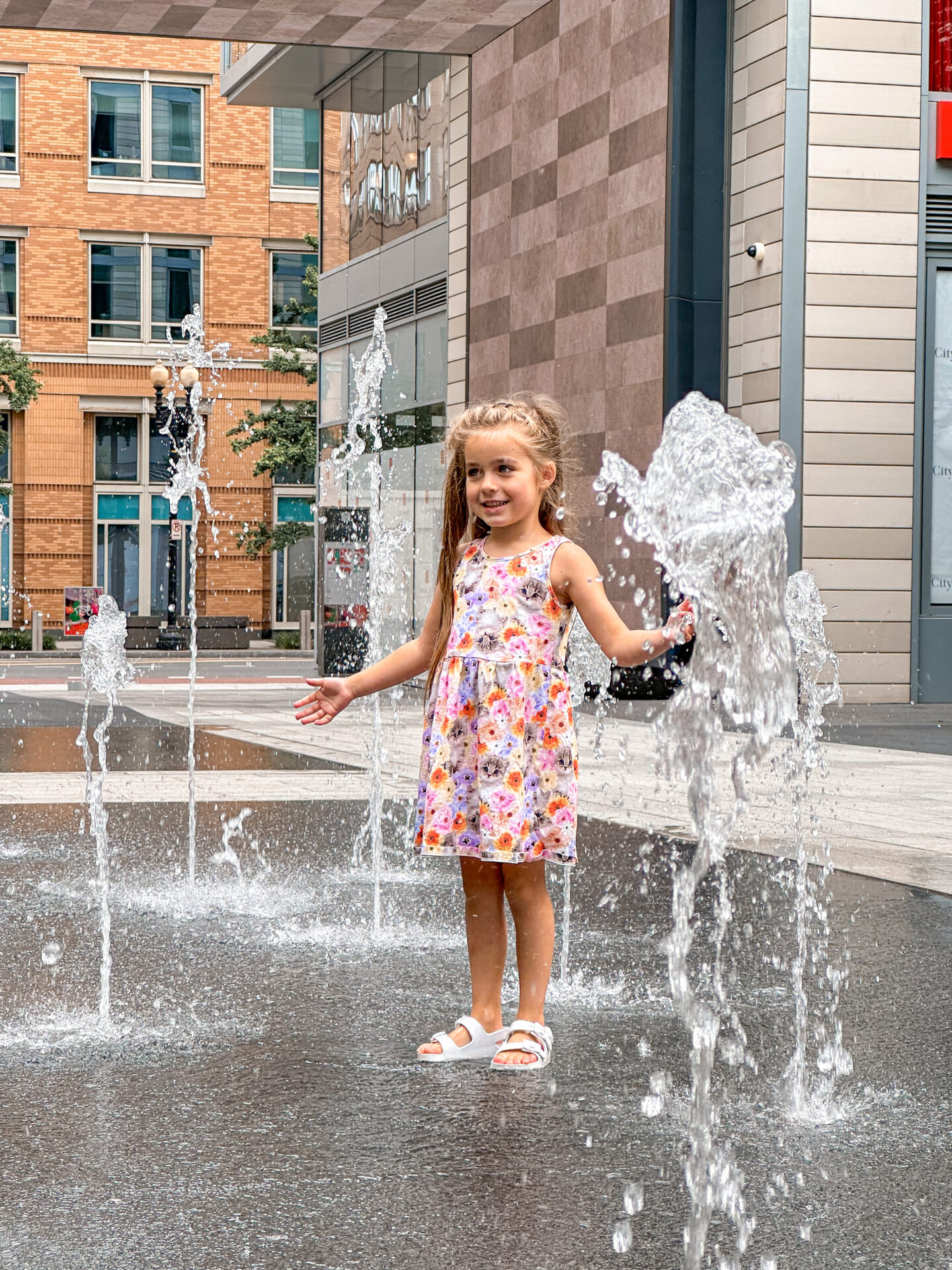 Ken had the best time splashing around in the fountains in Palmer Alley along with a bunch of other kiddos.
Matt and I decided to have a date night so I asked my Instagram GG's where to go and I kept seeing Old Ebbitt Grill pop up, so that's where we went.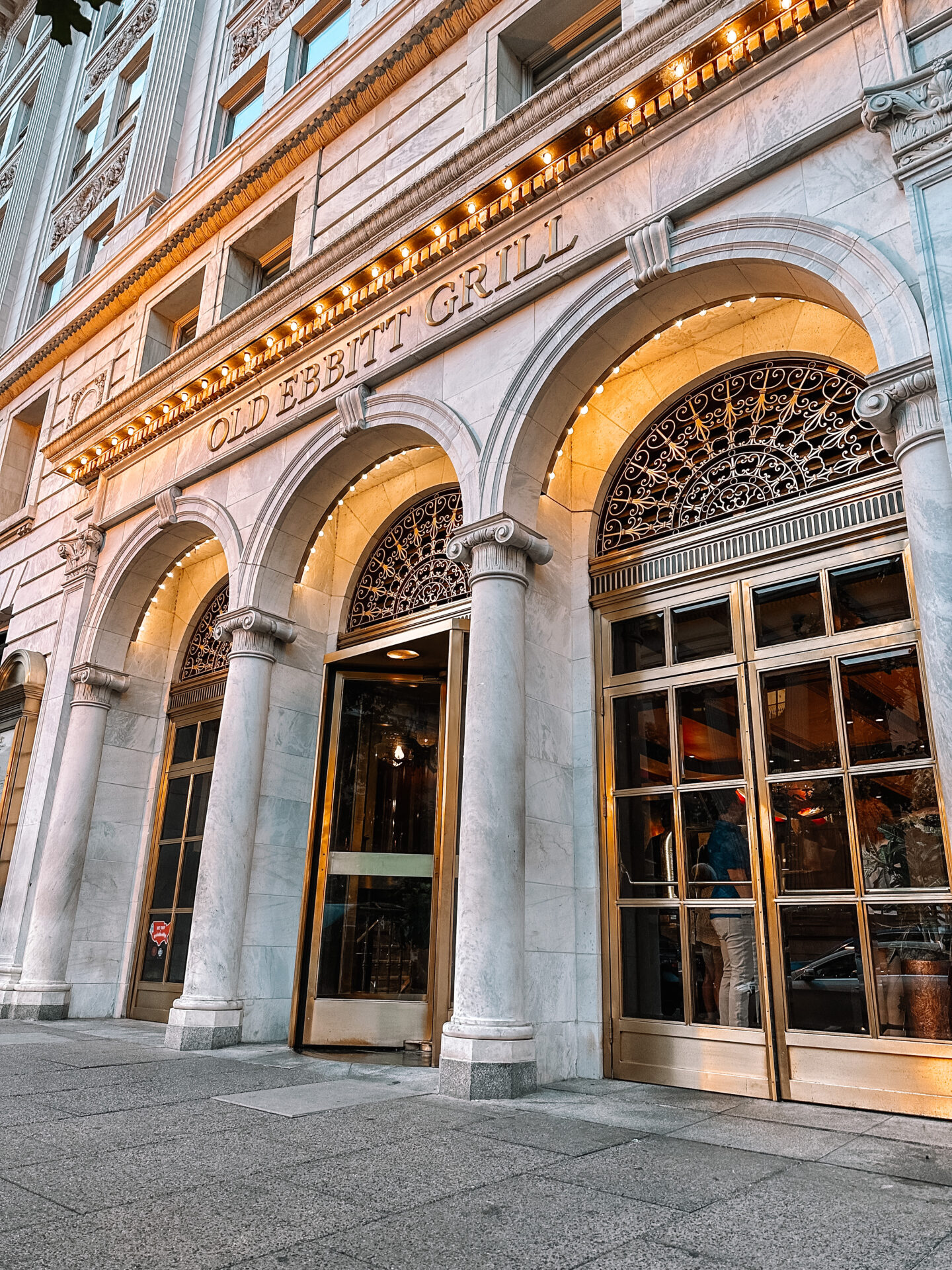 I expected an insane wait time since it was a weekend, but we were sat in under 20 minutes without reservations.
The Old Ebbitt Grill is located adjacent to the White House and is decorated to make you feel like you've stepped back in time, which I loved. I ordered the Steak Frites which were so good. Matt went with the clam chowder and meatballs, both of which he loved. The winner of the night was the peanut butter pie… SO GOOD.
Day Three
Mom and I decided to spend the morning exploring the National Children's Museum with Kenny girl and she had an absolute blast. There were so many things for her to do and explore, she didn't even know where to look. If traveling with littles, this is a don't miss.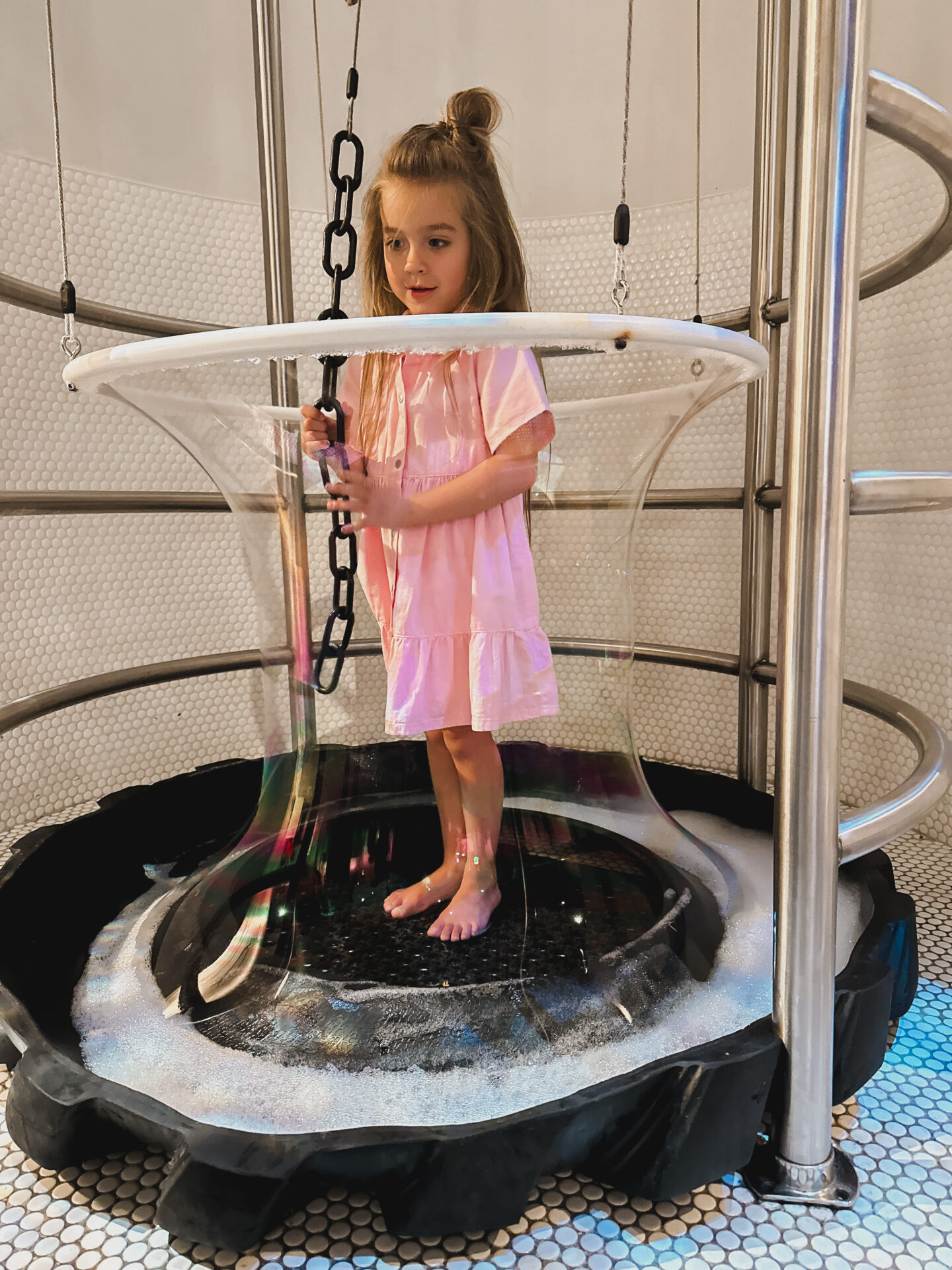 The Children's Museum is not free, but your kids will have the best time ever there.
For lunch, we headed to Tatte Bakery & Cafe in City Center.
I felt like I was back in LA at Joan's On Third, and it made me miss my old LA neighborhood.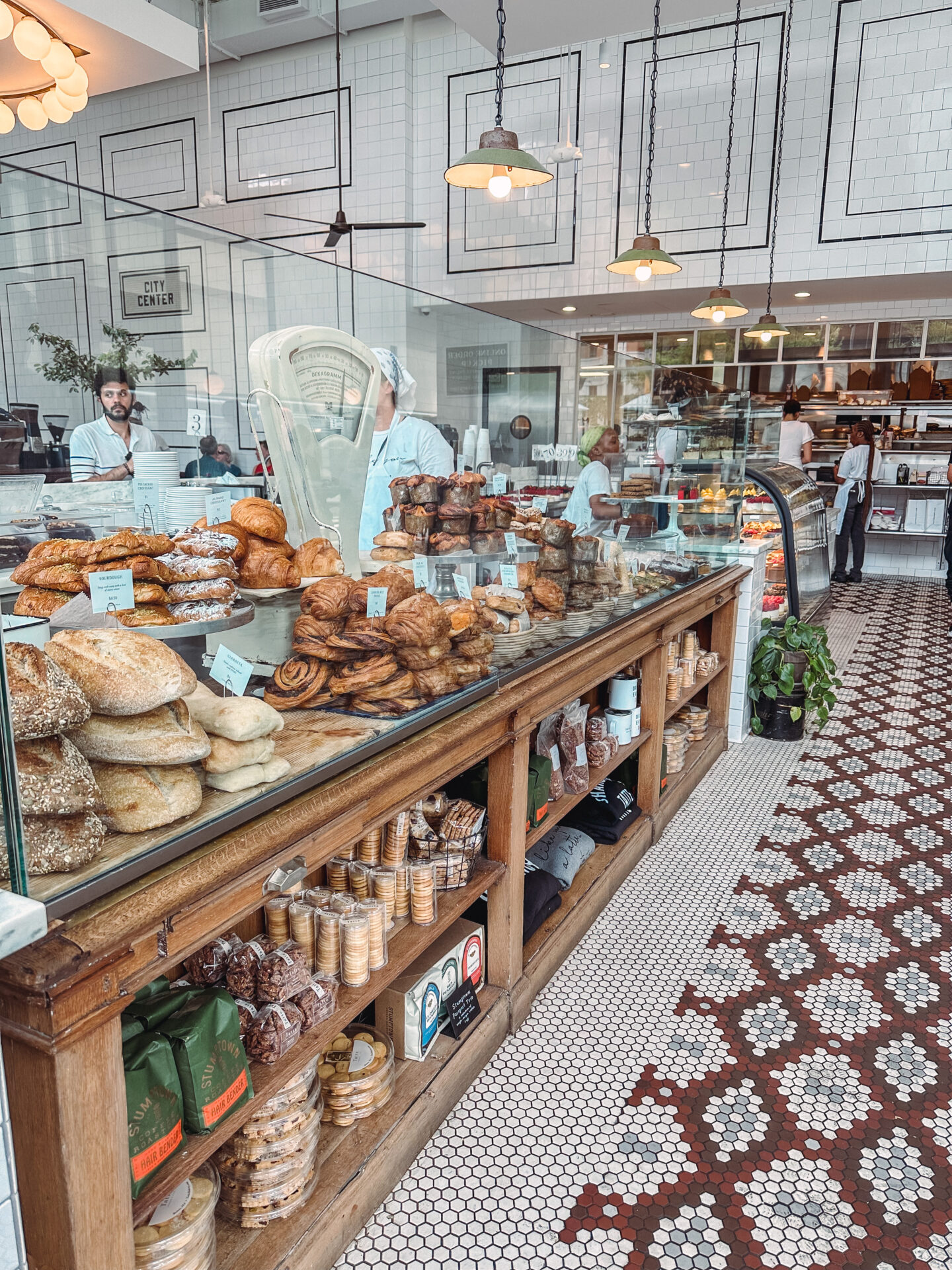 We ordered the summer farro bowl, fresh mozzarella sandwich (for me), and the ham and cheese sandwich for Kenny. The food was all superb.
Don't even think for one second that we skipped the desserts, we ordered several to go.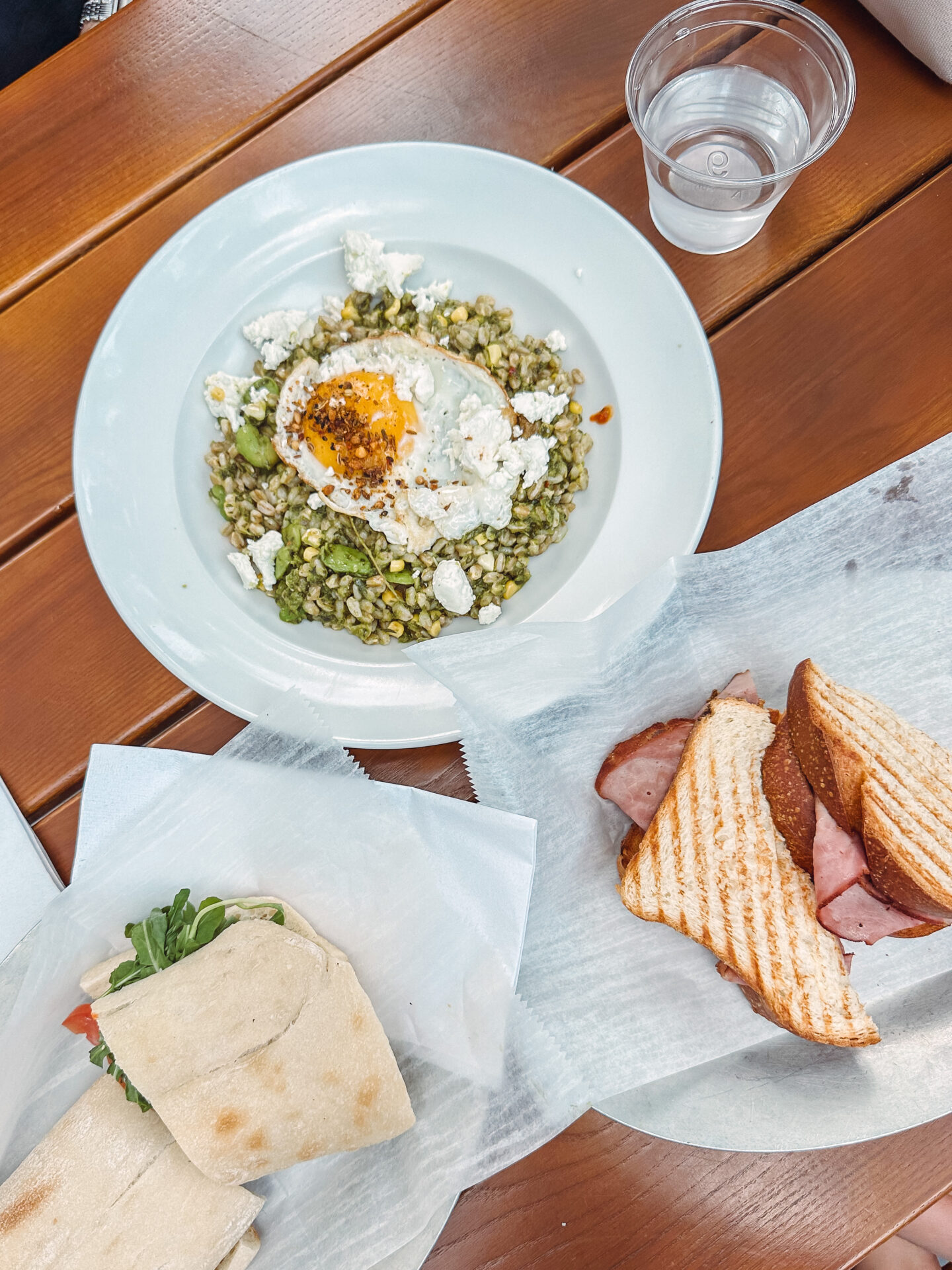 After a quick stop in at the Con, we took a little stroll around Dupont Circle, then headed to do a little shopping in the Penn Quarter area. Matt met us after he wrapped for the day and we popped by Cafe du Parc for dinner.
I was excited to dine there because it felt just like one of the sweet little eateries we visited in Paris, but sadly I would not recommend it.
Day Four
Since it was our last day, I asked mom what she wanted to see and she said one of the Smithsonian museums.
We decided to head to the natural history museum. The Smithsonian national museums are such a treat and offer free admission.
It was my first time at the natural history museum and there was so much to see. You could easily spend an entire day there taking in all of the exhibits.
Our personal favorites were the butterflies, mummies, and gemstones. The Hope Diamond is currently on display, which was really amazing to see.
For lunch, we headed back to Penn Quarter with the intention of having lunch at Succotash. It was Father's Day so the wait was too long for us.
We headed next door to the Smith and were able to sit immediately. The lunch was pretty good, but Kenny's kid's cheeseburger was unbelievable. I clearly ordered wrong, lol.
What we missed:
I've always wanted to visit the Holocaust Memorial Museum, but this wasn't the trip for that since Kenny wouldn't be able to handle it.
I've visited the Arlington National Cemetery in the past and really wanted to take my mom this time. Unfortunately, Arlington isn't walkable like all of the other places I've mentioned so we didn't get to go. I got to experience the changing of the guards my last visit and it's truly something to see.
I also wanted to take Kenny to the Air and Space Museum, but we just didn't have enough time to fit it in.
Our last trip, we went to Mount Vernon and it was one of our trip highlights.
If you are planning a day trip or weekend DC trip, here are a few other places to consider checking out:
– Theodore Roosevelt Island
– National Portrait Gallery
– Martin Luther King, Jr. Memorial
– Old Town Alexandria
– African American History Museum
Leave your best Washington DC Trip travel tips in the comments for me and others to check out!