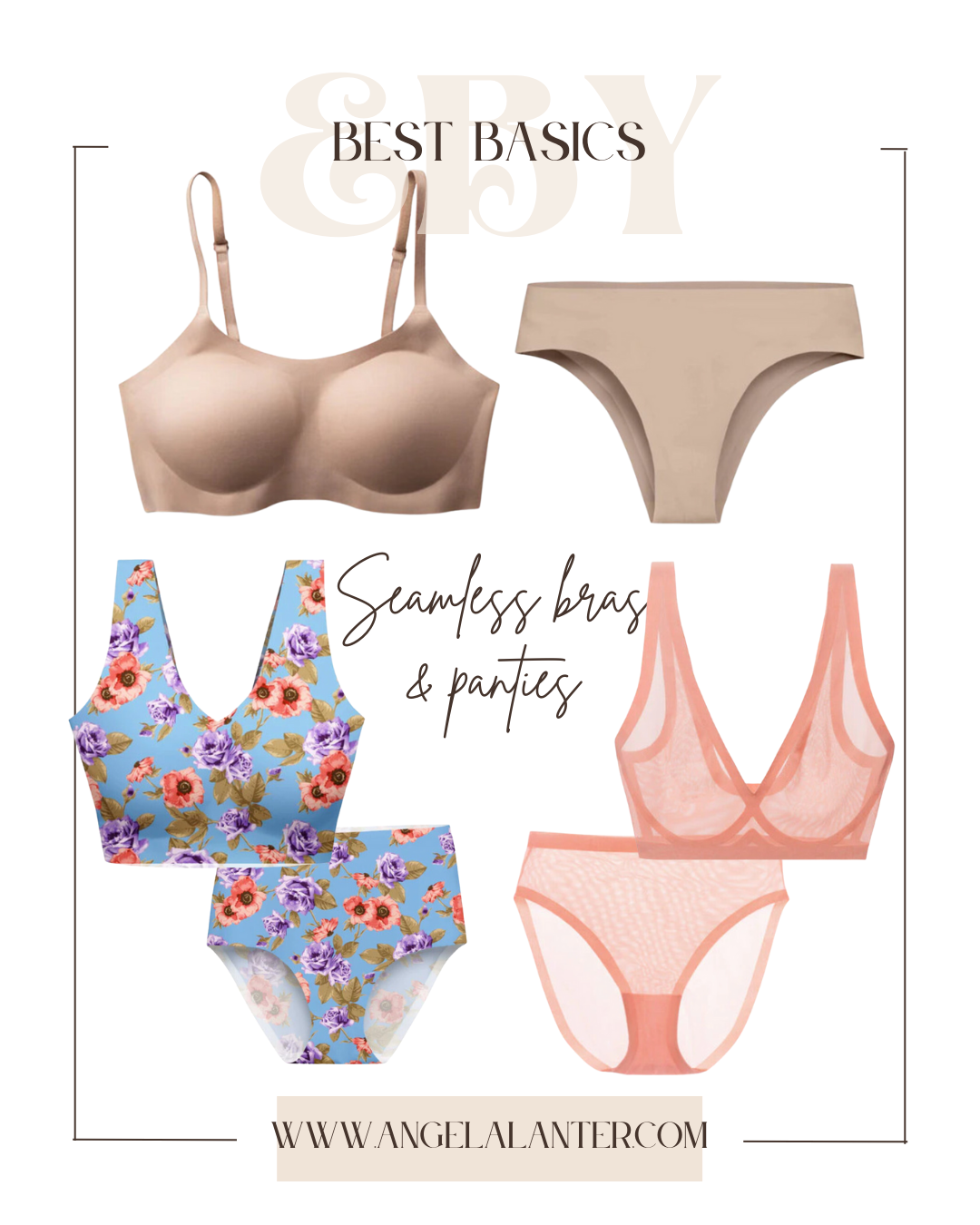 Looking for a great seamless underwear brand? EBYs has got you covered.
Ever since breastfeeding, I can hardly stand to wear an underwire bra.
Before baby, I wore the thickest padded, push-up bras I could find. Everything from water bras to double padded, I owned it.
Four years after nursing, the simpler the better for me.
I still want the added shape, but I do not want the added heaviness and discomfort that comes with an underwire in my bra.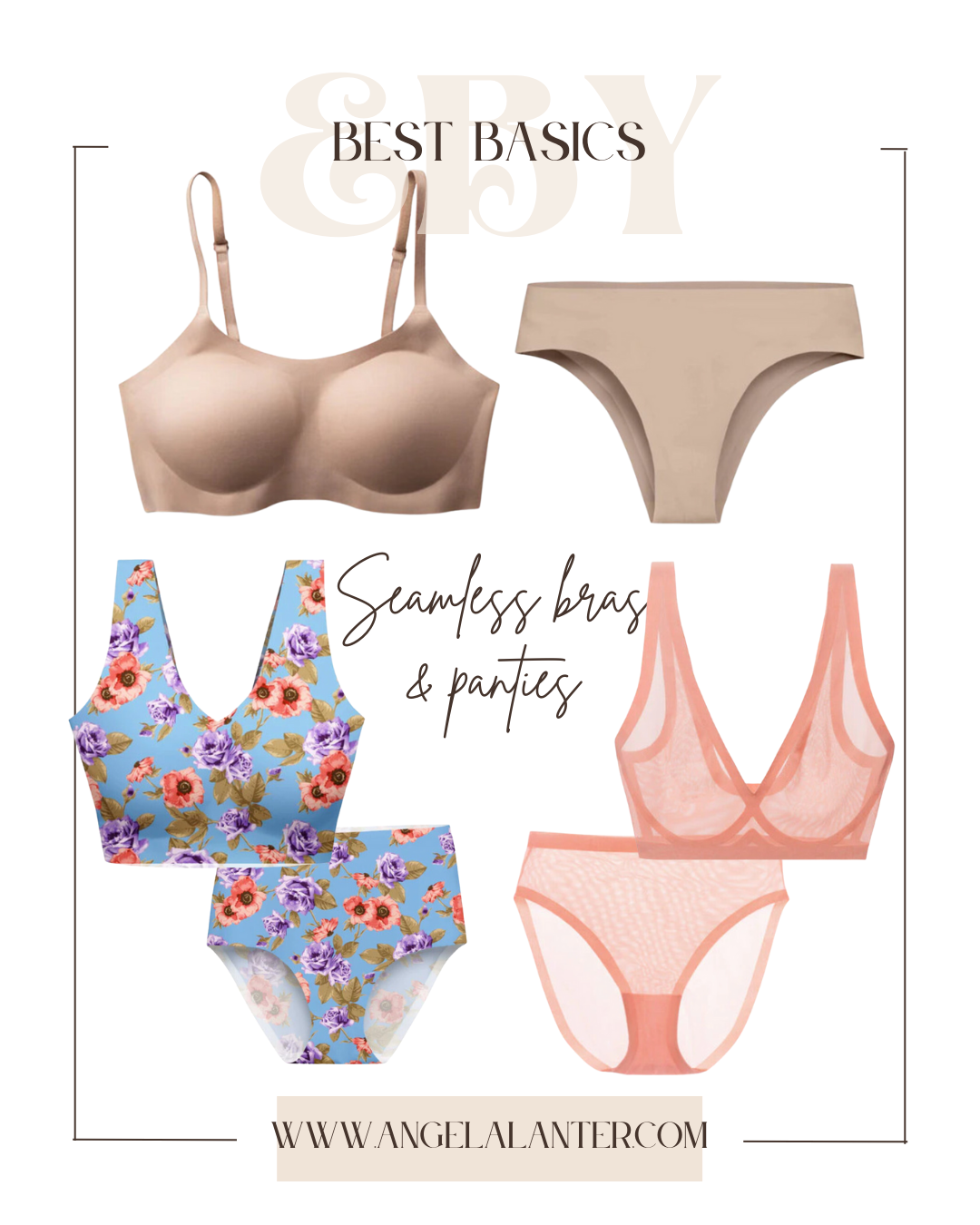 As for underwear, I'm even more picky.
I need a pair of undies that don't creep up and don't violate the carnal sin of fashion: VPL (visible panty line).
If you're like me on either of the above two points, then seamless is the way to go.
The reason EBY bras are so superior for me is because they offer support wire-free. I love that when I'm wearing my EBY bralette, I don't feel like I'm wearing a bra. I just feel supported while being comfy.
I love the pullover design with the v-neck cut. It's the perfect everyday bra to wear.
I've been wearing EBY for several weeks now and not once has my bralette ridden up, the straps slipped down, or caused any type of discomfort.
But the very best part of all is the removable cups. I love the cups because they add a nice shape while giving a bit of lift to your cleavage. My favorite bra style of theirs is the seamless bralette.
As for sizing, I'm a 32C in bras. In EBY bralettes, I wear a size Small.
EBY's Mission: 10% of proceeds to go empower women out of poverty and into business through microfinance. Your purchase empowers women out of poverty by offering them a hand up, not a hand out. EBY funds micro-loans for women all around the world, enabling them to start their own businesses and break the cycle of poverty for their families.
I love that EBY is made for all women. They are inclusive of all women, regardless of their size. A brand that creates such a high-quality line of undies and that believes in supporting women is precisely why I chose to partner with EBY to create this blog post.
Don't miss EBY's One Day sale on April 1, 2023. Flash Sale 30% off orders of $125+ Today Only! Code is EBY-AFD-30.
Please use my coupon code: ANGELA site wide to save 15% off full prices products. @joineby #EBYempowerment
Thank you to EBY for sponsoring this post.