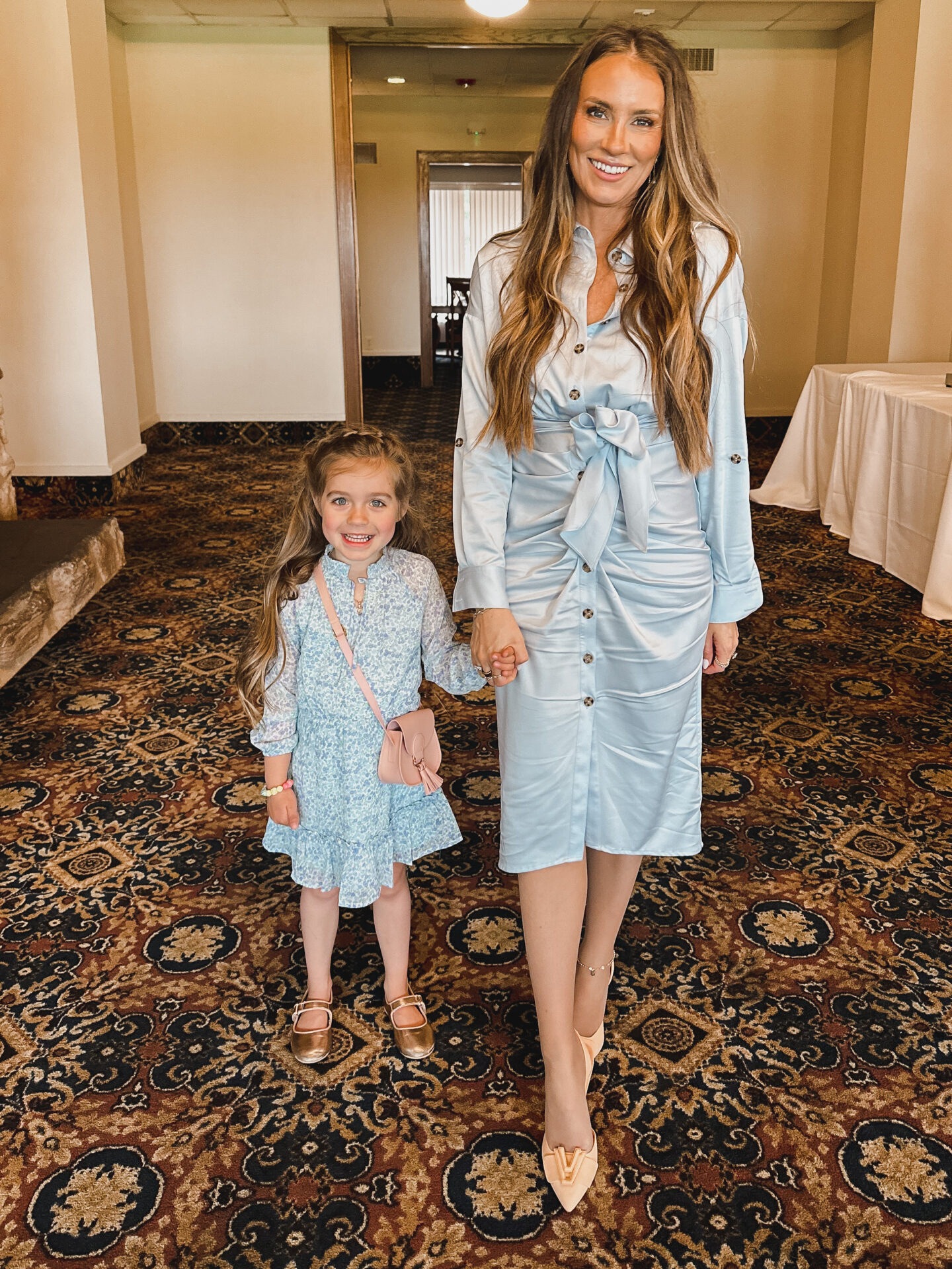 Spring is in full swing, so it's the perfect time to start thinking about some pastel outfit ideas for spring.
We're officially closing out the month of April, but you know what they say… April showers bring May flowers and this girl is beyond ready for some warmer spring weather!
Warmer weather means less layers, thank goodness. It also means it's the perfect time to style looks with pretty pastel colors.
Pastel shades are just the paler colors of the rainbow. Think soothing shades of pastel pink, peach, mint green, baby blue, lavender, etc.
I love all of these colors for myself and for Kenny girl.
Here are some affordable Spring dress options from Amazon. These dresses are so cute for church, showers, and even wedding guests.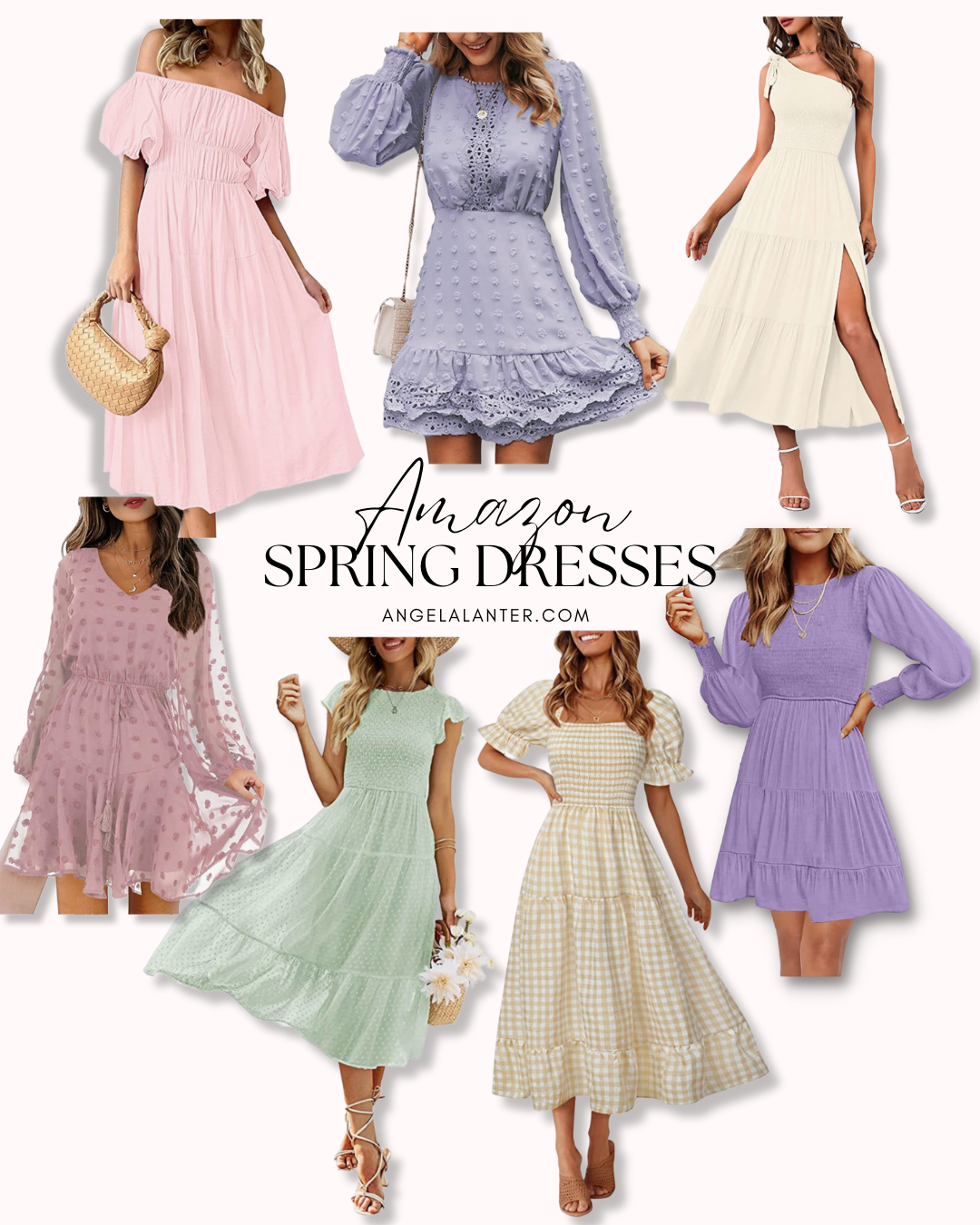 Speaking of wedding guests. wedding season is officially underway. I attended my first wedding shower of 2023 last weekend and here's what I wore.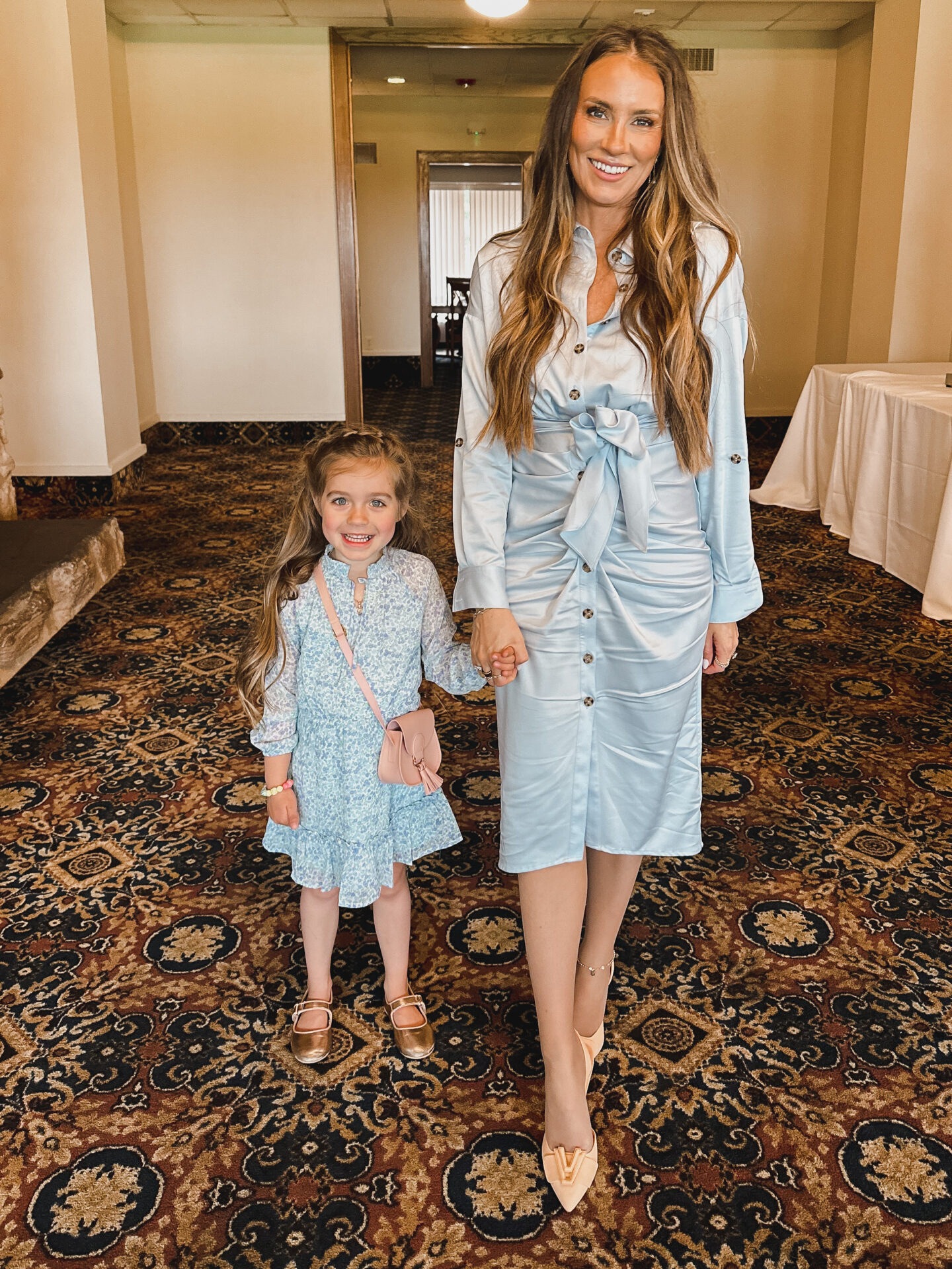 Contrary to photographic evidence, I actually did steam my dress before the shower, lol.
I had ordered several dresses to choose from to wear to the shower, but none showed up in time. Instead, I took a trip to Dillard's and found a few great options there, which I shared in a try-on in my Instagram Stories.
The pastel blue shirt dress I chose ended up being marked down 40%. Such a great deal! I'm wearing the shade "mist" in a size 2.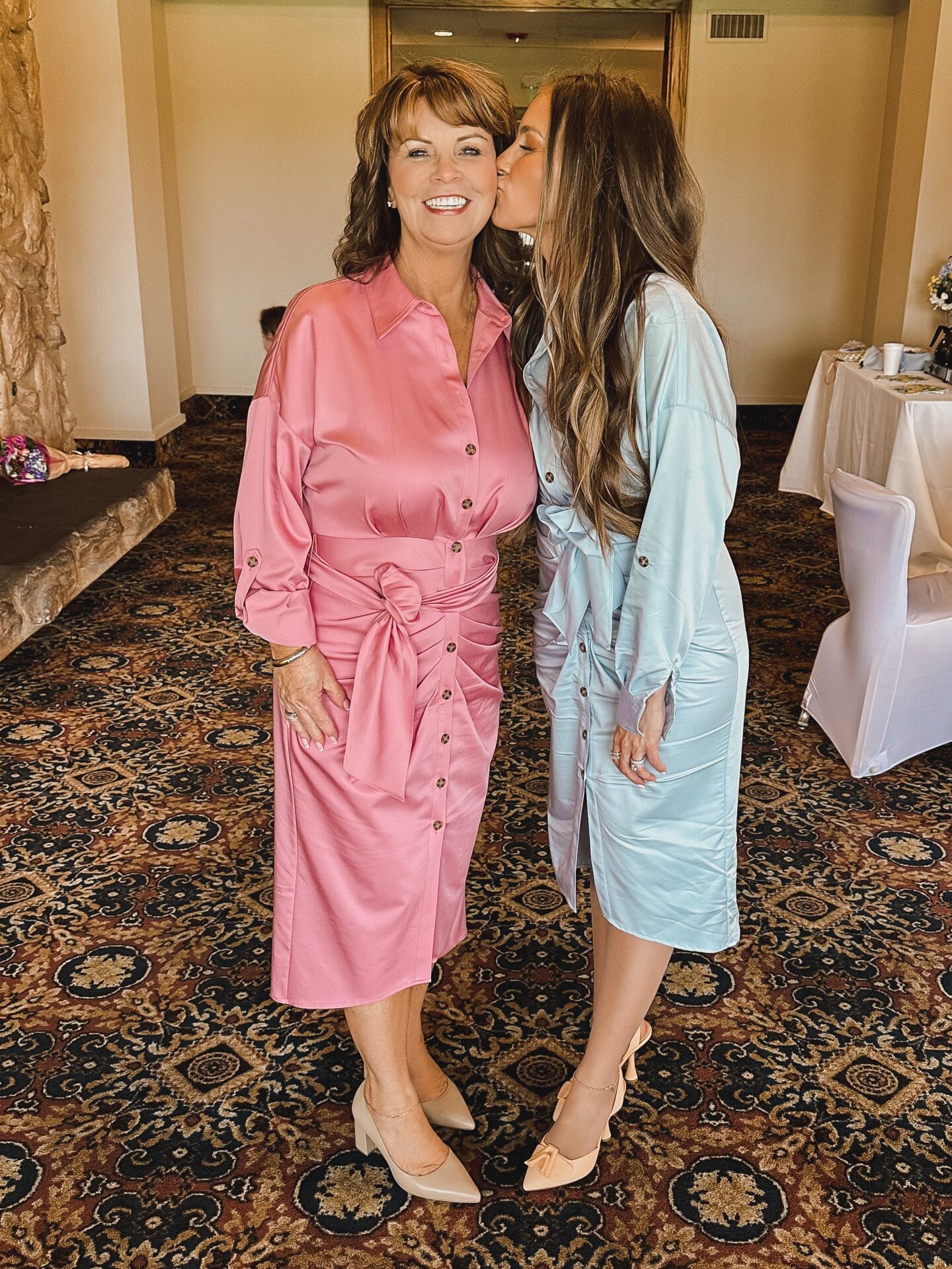 I showed up to my cousin's bridal shower wearing the same dress as my Aunt Gina, lol.
You know what they say… Great minds and all. 😂
As you can see, her dress is a beautiful pastel pink/mauve shade. This dress is not only on sale for 40% off… It also comes in six different colors.
This season, give me all the blazers.
I love a tailored blazer on anyone. And I quite literally mean anyone.
I even have the cutest little white blazer for Kenny.
Here's a round up of some fabulous blazers for Spring at various price points.