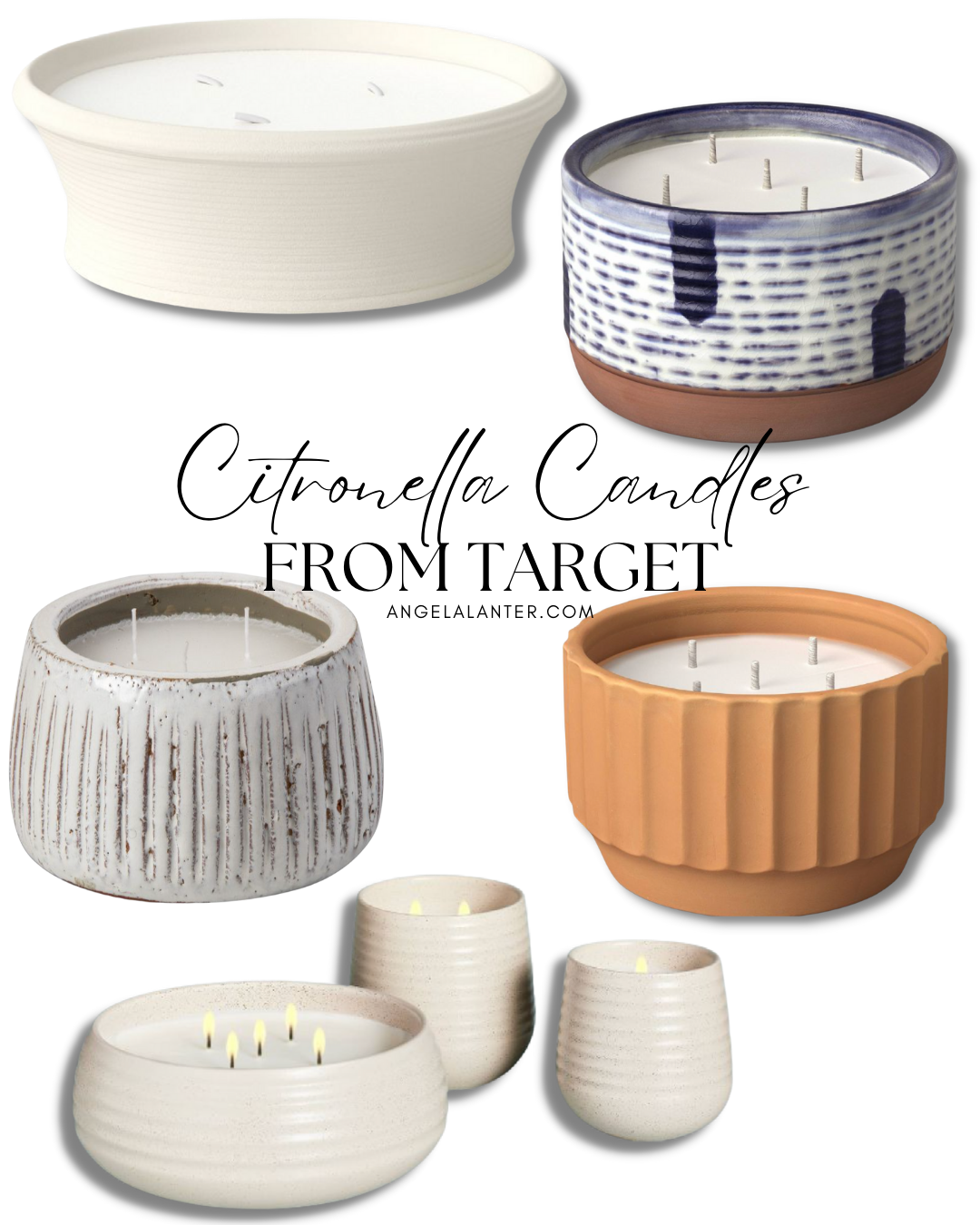 The weather is warming up which means that mosquito season is just around the corner. This is the time when I start looking for the best citronella bucket candles for my front and back porches.
I'm both a candle and an essential oils lover, so citronella bucket candles are always a no-brainer for me.
In fact, I have three different styles of citronella candles on my front porch as we speak.
I consider bucket citronella candles as a patio essential.
Whether you prefer metal buckets, clay pots, decorative holders, or something else entirely, this post has so many affordable citronella candles for summer. You're sure to find some that will work for your home and your style.
Typically, I look to Target first for home decor needs.
Last year, I found a long rectangle-style citronella candle that I really love from Walmart which made me realize that I need to broaden my shopping horizon a bit.
Here's a look at my current favorite citronella candles from Target.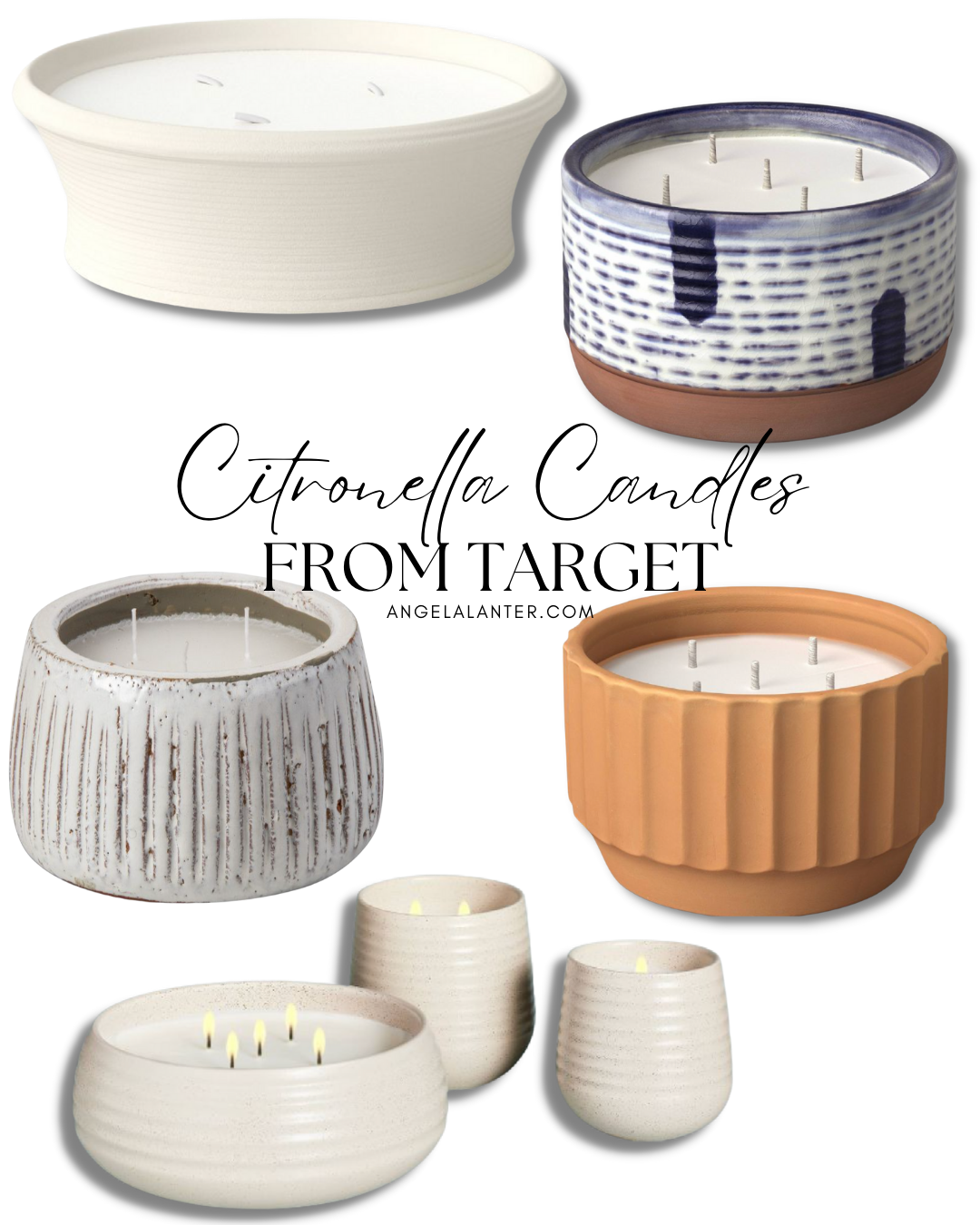 Every Spring, I stock up on the latest Studio Mcgee x Threshold citronella candles. They're always so stylish! They have the look of Pottery Barn but at a Target price tag, which I love.
I refuse to add ugly standard mosquito repellant candles to my porch when I can buy candles like the above styles. These pretty candles keep your space looking classy and no one would ever know by looking at them that they're actually bug-repelling.
I have the candle in the top left from last year still and love it.

                
                


                    
                    
                


            
Walmart has some really great citronella bucket candles this year and they're all at really good price points. If you're looking for an affordable gift for someone, these would be great.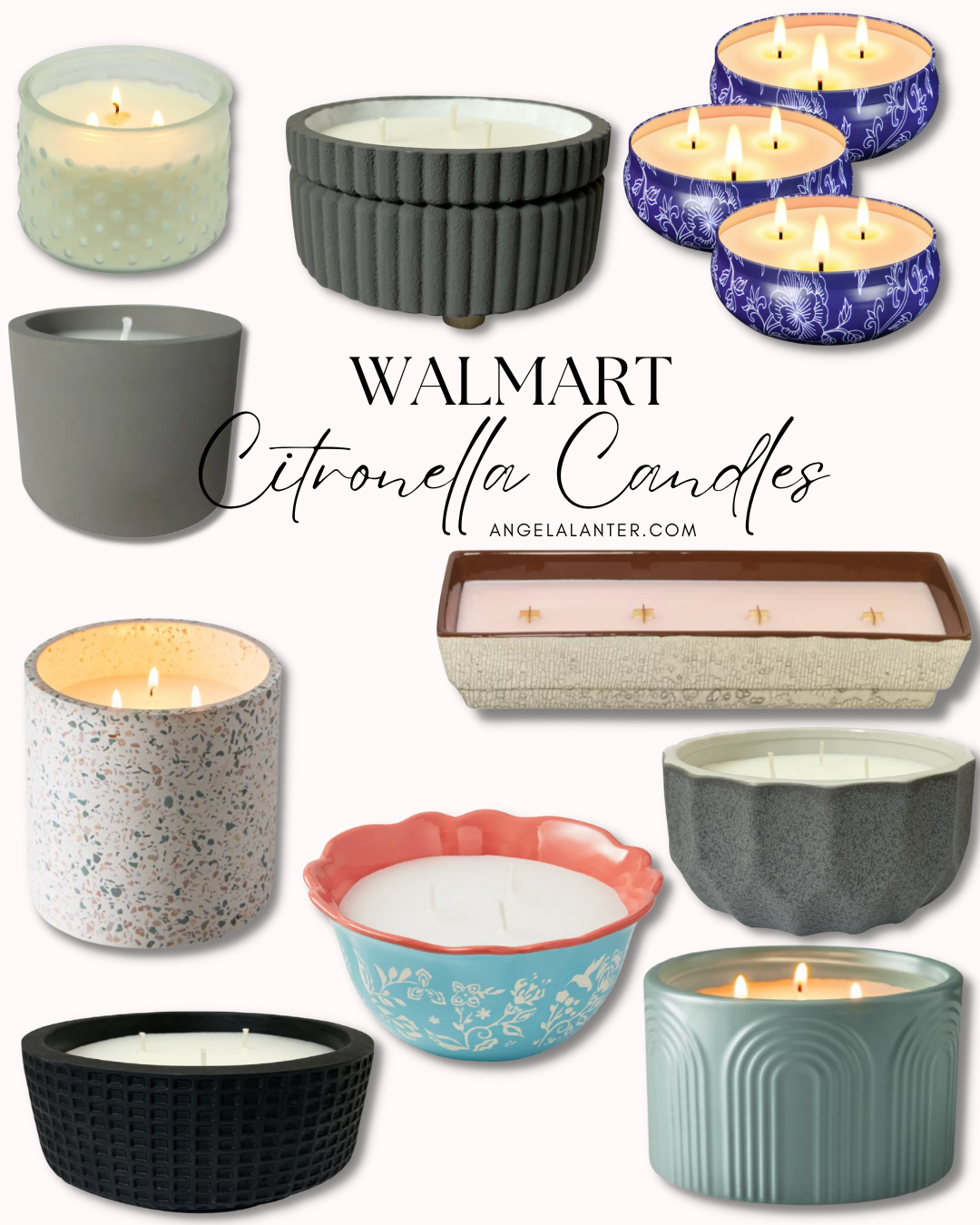 These Walmart citronella candles start as low as $6, but look much more expensive.
Repel bugs but do it chic.💁🏼‍♀️