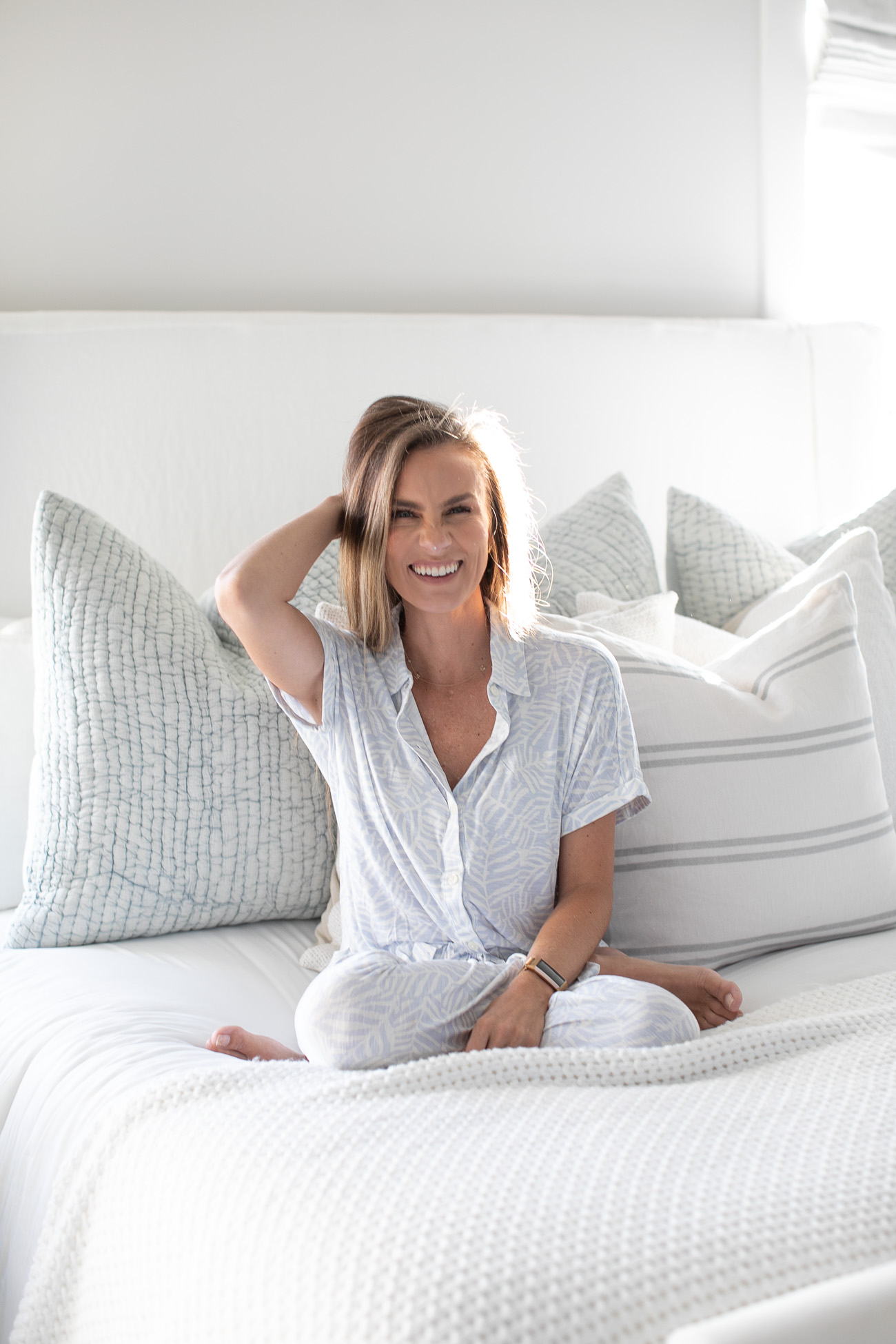 I'm always on the hunt for new womens daily devotionals. The day I finish a devotional, I start shopping for a new one.
The combination of a cup of hot coffee, my Bible, my journal, and womens daily devotionals has proven to be the best start to any day for me.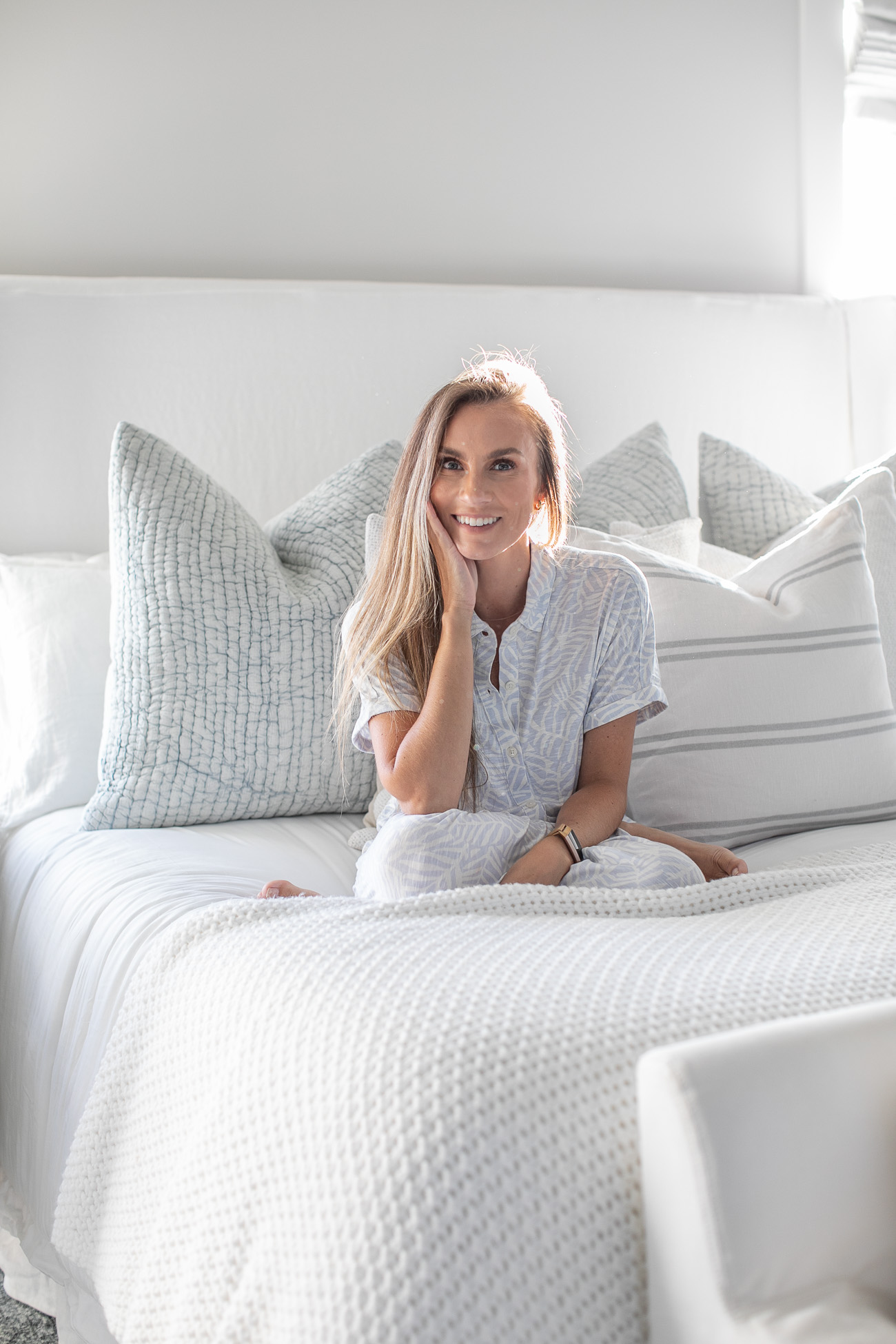 At the end of 2020, I began reading my way through the Bible daily using the YouVersion Bible App, which I love. I actually use the YouVersion Bible App every day for their daily devotionals, plus I'm able to look up and easily reference any Bible verses I may need.
I read the Bible daily in order starting with Genesis using the BibleProject, never missing a single day. Once I hit Ecclesiastes and Job, I was going through some pretty bad anxiety and it just wasn't the time to take a deep dive into those particular books of the Bible.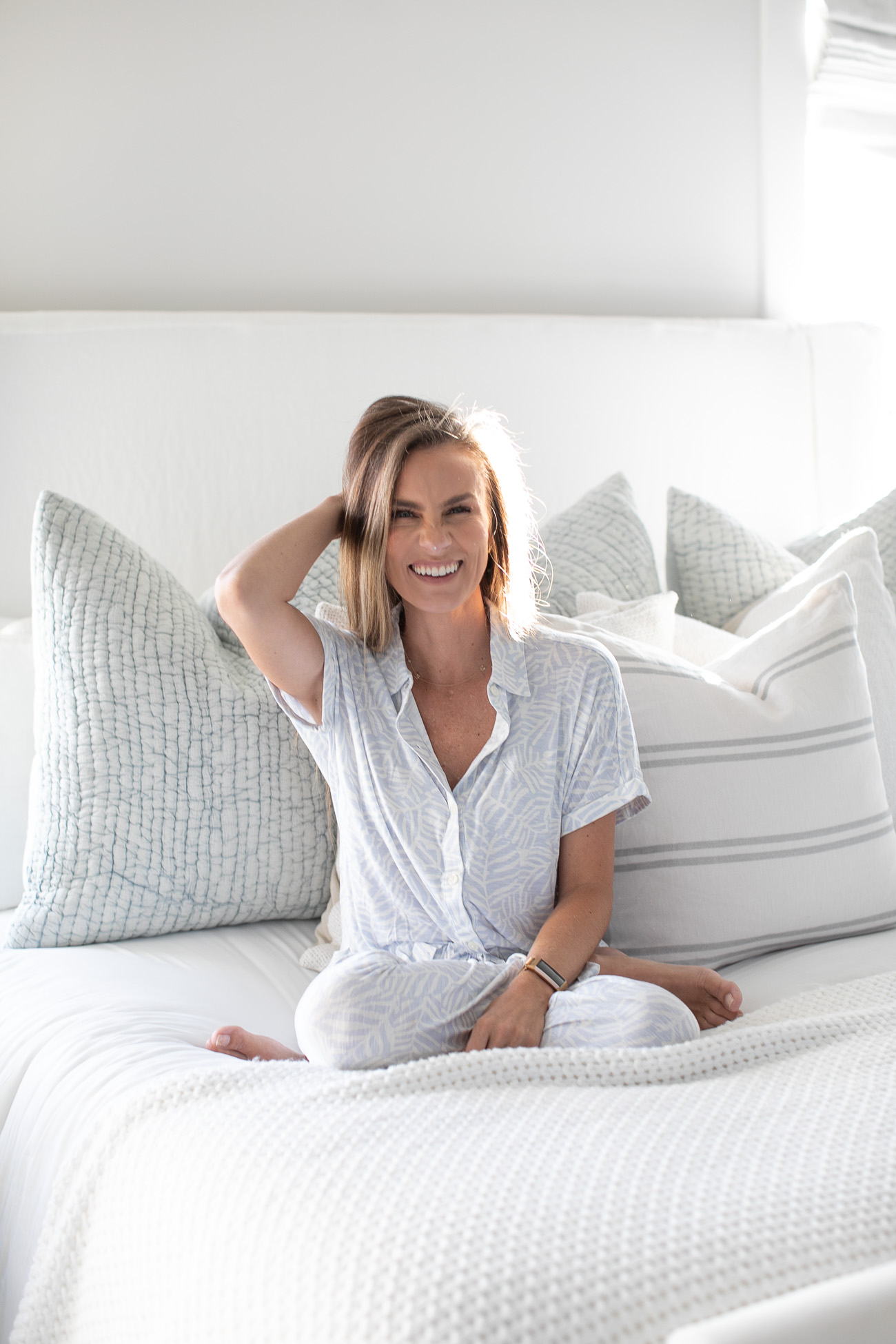 In case you weren't aware, Job loses basically everything in his life and I find it not only a depressing book but so very sad. I know, I know, in the end, everything is restored, but that poor man was put through the wringer and it's just not super light reading.
Here's more content I think you'll like…
Marriage Books My Friends Love
GTT: Romance Authors I'm Loving
Finding Our Calm | Girl Talk Tuesday
Ecclesiastes is a book in which the author (who is unknown) essentially questions the meaning of life and why we're even here on earth. Again, not something you want to study whenever you are dealing with anxiety. I didn't need more deep questions to plague my brain in that particular season of life, haha.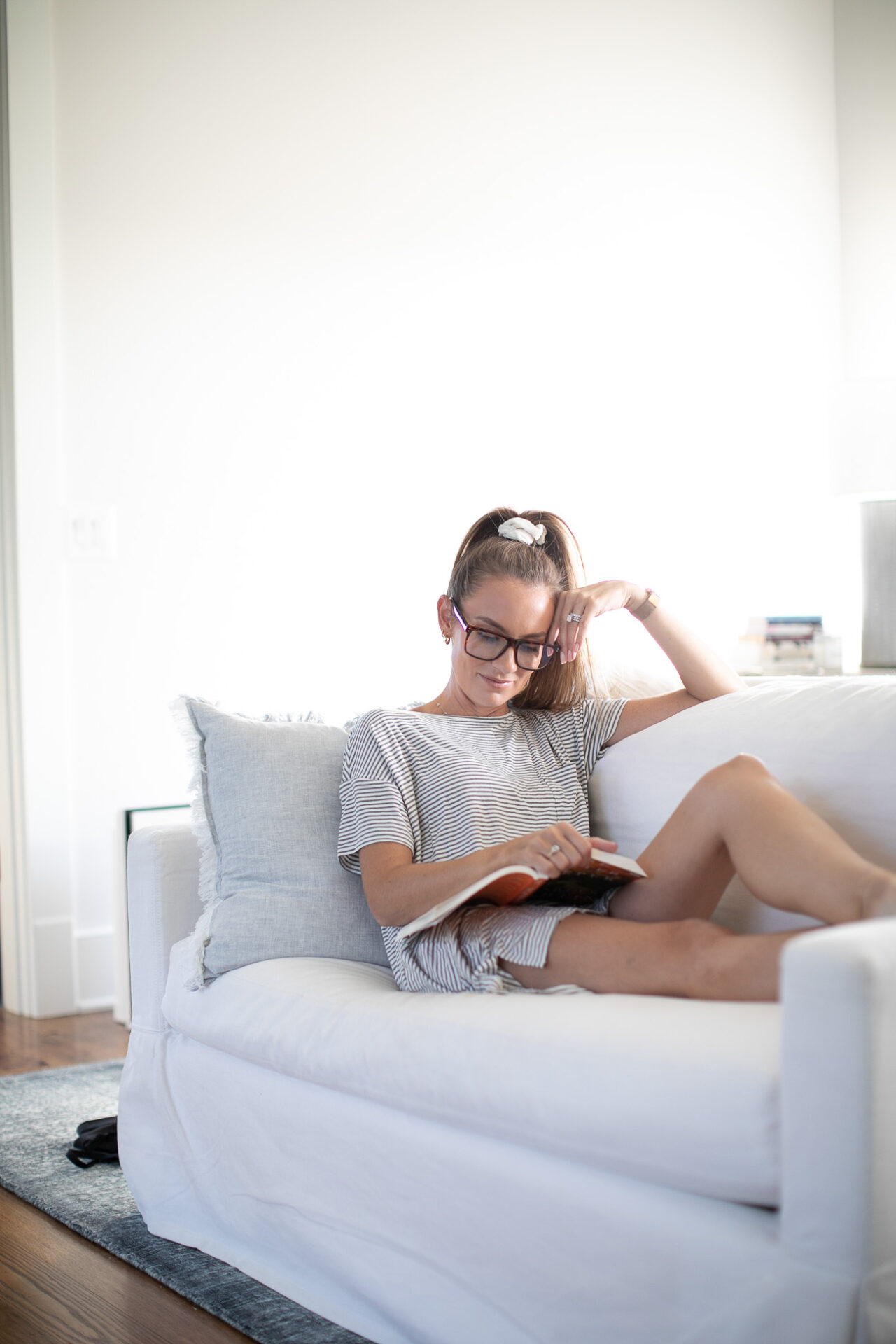 At that time, I decided to drop the plan of reading through the Bible from Genesis to Revelations, and instead focus on daily bible devotions.
I only missed one day of reading the Word from the first day till now and it was when I was sick this past December.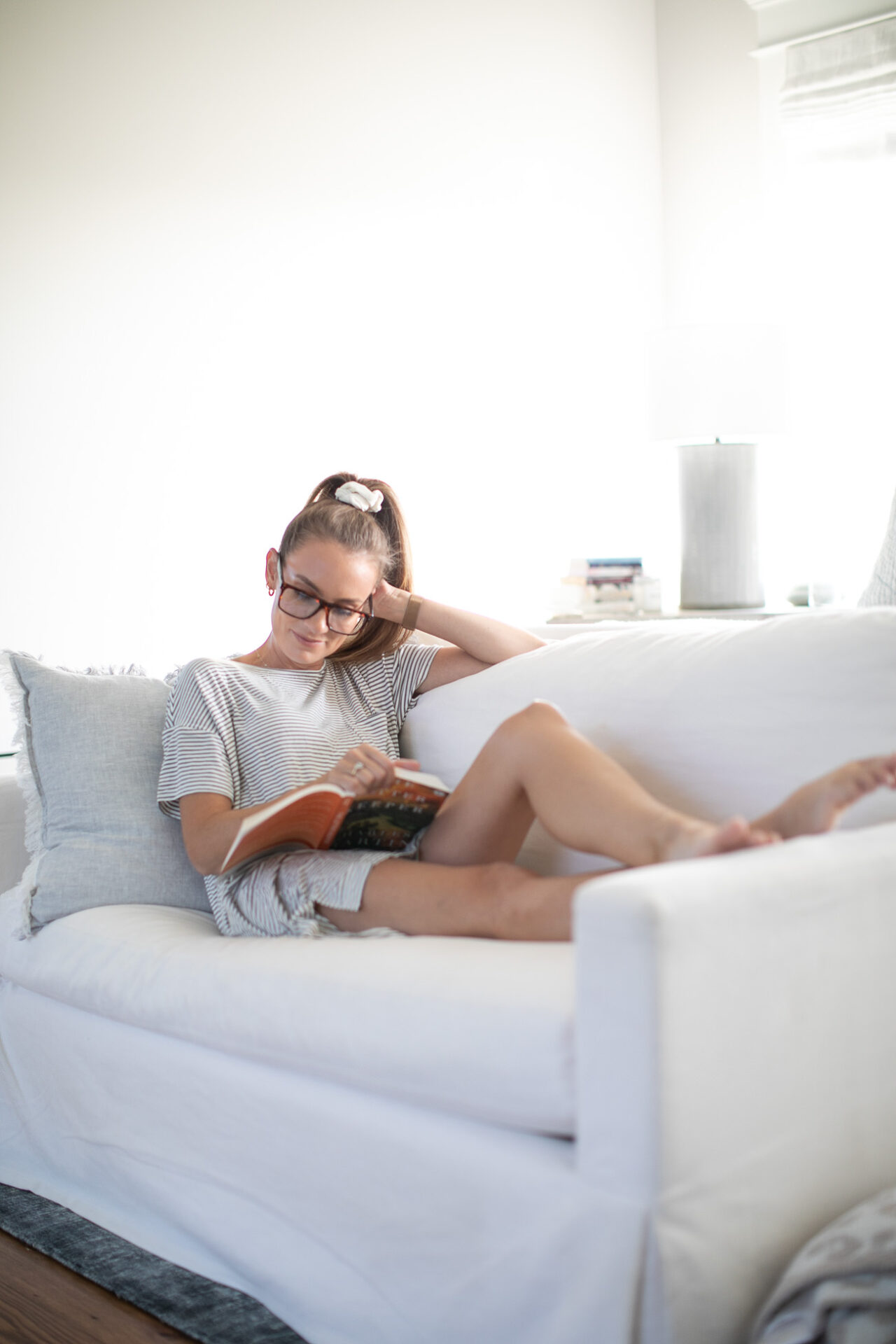 my favorite pjs

At the beginning of 2022, I decided that this would be my year of consistency. The one habit that I have been able to stick with successfully daily last year was my daily devotions and quiet time. Sticking with my Bible Study time wasn't an issue, it was figuring out how to make it work best for me.
Here's a look at my morning ritual.
I do a mini yoga session as soon as my feet hit the ground in the morning.
Make my cup of coffee.
Turn on the fireplace.
Snuggle up in my favorite chair in the morning sun, coffee in hand, Soka on my lap, and crack open my journal and my Bible.
I first start by opening the YouVersion Bible App and watching the day devotional hosted by the guest speaker.
After, I read whichever Bible Study I happen to be doing at that moment. I write down at least two Bible verses from those two studies in my journal in my favorite version, ERV, or easy to read version.
We also subscribe to a daily email devotional called Crosswalk that has amazing daily hosts like Lysa Terkeurst, Sadie Robertson, and more. I try to always read the daily devotions as they are sent Monday – Friday.
If you would like me to write a blog post about my morning journaling, about my inspiration, journal prompts, and more, comment below. Since starting morning journaling, I feel like my mind is more clear as I start my day, which is wonderful.
Women's Daily Devotionals You Should Check Out
For those looking for healing: "Embraced" by Lysa Terkeurst. Lysa is one of my favorite Christian authors. She has such a gift for making God feel approachable and real, not scary, but someone you want to get to know better.
If you love art: Devotional Coloring Books. I love breaking out my colored pencils sometimes and coloring in the words of Jesus, making them come to life on the page with beautiful colors, while also drinking in God's Word.
In your teens or early 20's? Check out, "Live On Purpose" by Sadie Robertson Huff. I own this study myself. I don't think there's an age limit to enjoy someone's writing, so don't let that stop you from checking out this precious devotional if you want to.
Looking for a great gift? I love this series of "Devotions From" books. I gave the, "Devotions from the Front Porch" version to my mother-in-law. I love the idea of devotions from the beach for those dreary days where all you want is to have your toes in the sand.
Want a devotional journal? I have this one from Beth Moore, and I seriously adore her. She is such an amazing communicator and makes you fall in love with God with the sweet way she describes His love for us.
I've done a couple of devotionals by Joyce Meyer and I'm never disappointed. Her practical way of writing makes it easy for you to understand God's Word and apply it to your daily life. She makes prayer and faith feel simple and realistic, not at all overwhelming.
Currently, I have, "Be Still And Put Your PJs On" on my nightstand. It was a sweet gift from my sister-in-law.
If you have found a devotional that you love, please share it with me in the comments.
I'd love to chat more about my favorite womens daily devotionals through the YouVersion App in another blog post, since this is primarily where I do my daily studies, as opposed to an actual devotional book now. Comment if that's something you would also be interested in me sharing in another blog post.
shop these devotionals

marriage devotionals

Do you enjoy Women's Daily Devotionals like me? Here's more content you'll probably like…
Marriage Books My Friends Love
GTT: Romance Authors I'm Loving