Splurge vs Save: Bottega Veneta & Nike Air Force 1
I love my Nike Air Force 1 sneakers. I love them so much that I bought a matching pair for Matt and Kenny.
My eyes about fell out of my head when I stumbled across this $15 pair of sneakers at Walmart. They are a great dupe! The only thing missing is the iconic Nike checkmark.
If you want the Air Force 1 look for Spring without the $100 price tag, then these Walmart dupes are absolutely for you!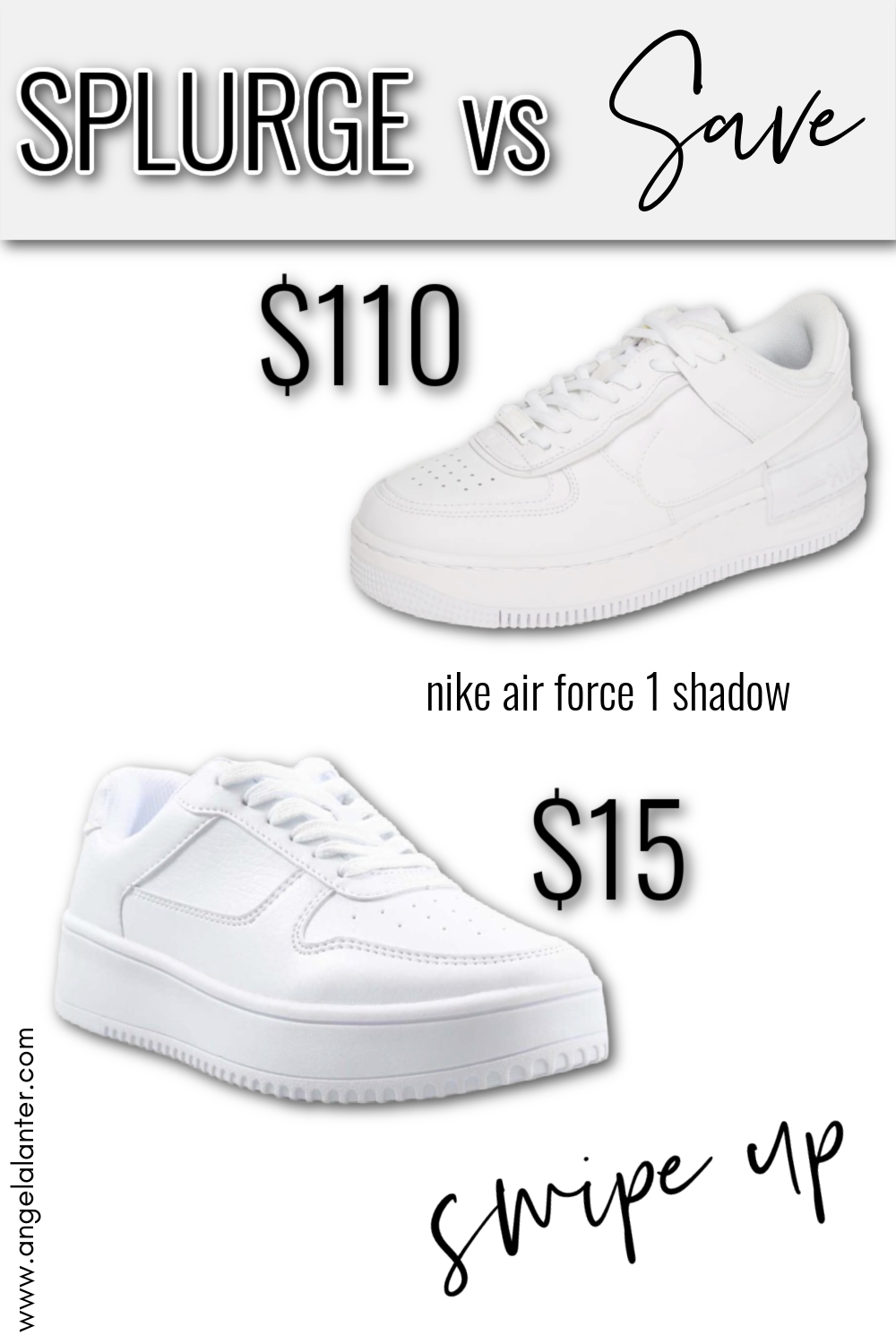 sneakers

I've been seeing the beautiful puffy quilted Bottega Veneta Caseette bag a ton the past month. I love the look, but I just can't get behind the $3K price tag attached to it. I found two amazing dupes that I'm super proud of.
I immediately ordered the Steve Madden BMATTERD Black crossbody and just opened it yesterday. It's one of my new favorite purchases because it's so, SO pretty in person. I'll share it today on my Instagram Stories.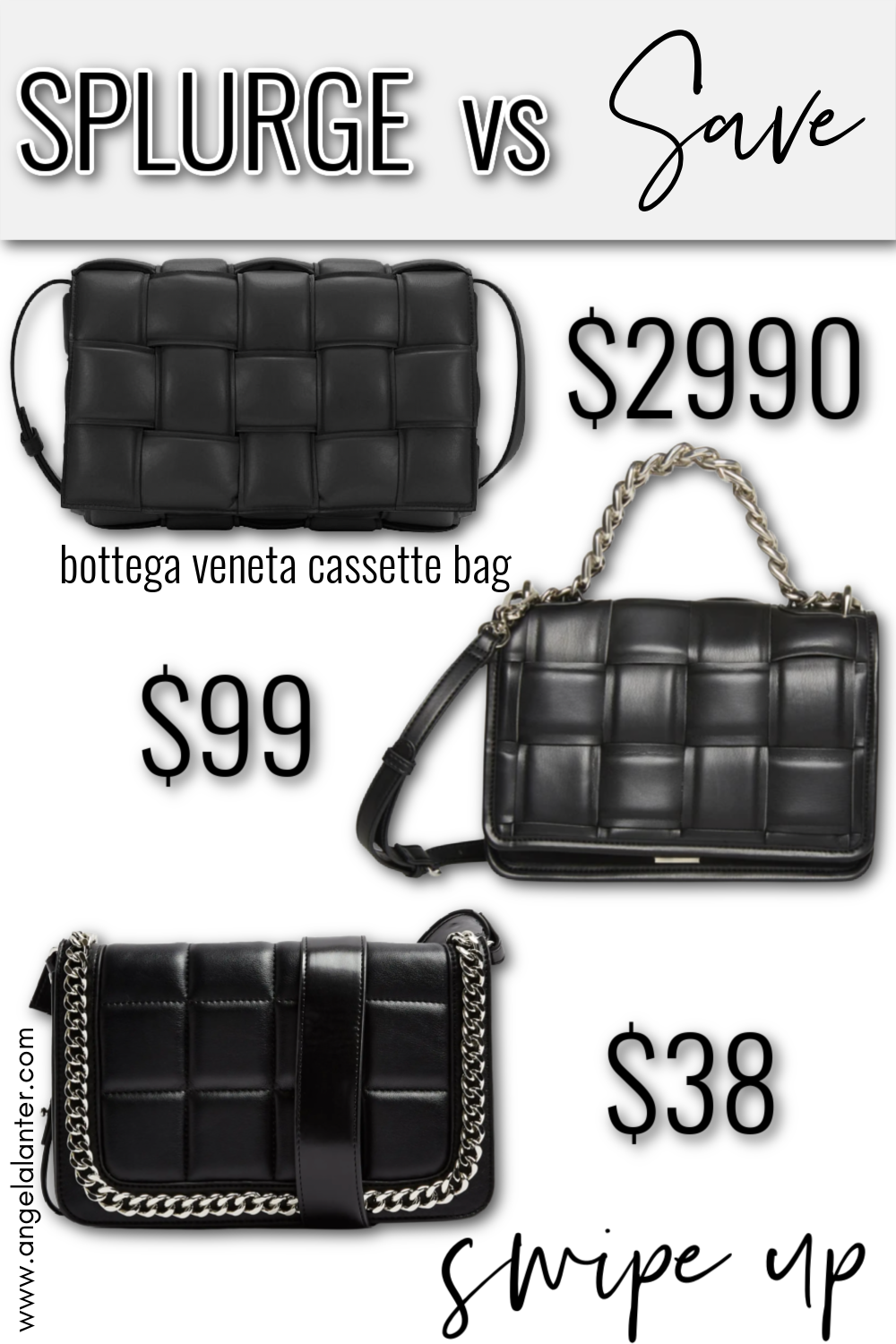 crossbody bags