lucky charms treats – gluten free recipe for St. Patrick's Day
I've never met someone who doesn't love Rice Krispie Treats. They're one of my fvaorite snacks and so easy to make. I could easily cash out a whole pan.
Except now we're gluten free. And Rice Krispies have gluten in them. Which STINKS. I mean, they're rice so why oh WHY do they have to add freaking gluten to them?!
However, Lucky Charms do NOT have gluten, so you can make these yummy treats and not worry about gluten allergies or diet restrictions.
Just in time for St. Patrick's Day, here's a fun recipe to help you catch a leprechaun with. 🙂
We snagged a box of the new all-green Lucky Charms to make them feel even more festive for your favorite Irish holiday. This would make a great school room or office snack!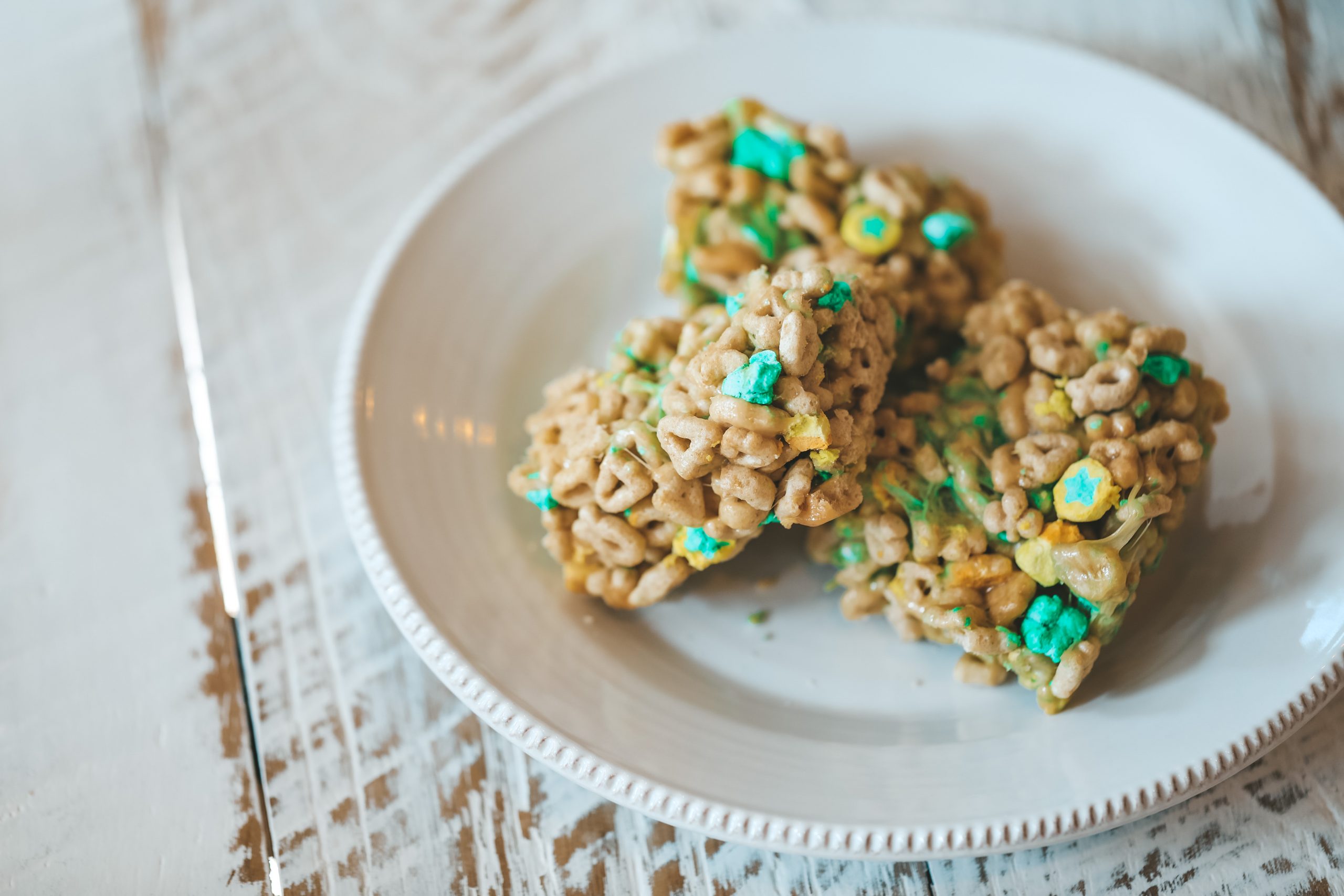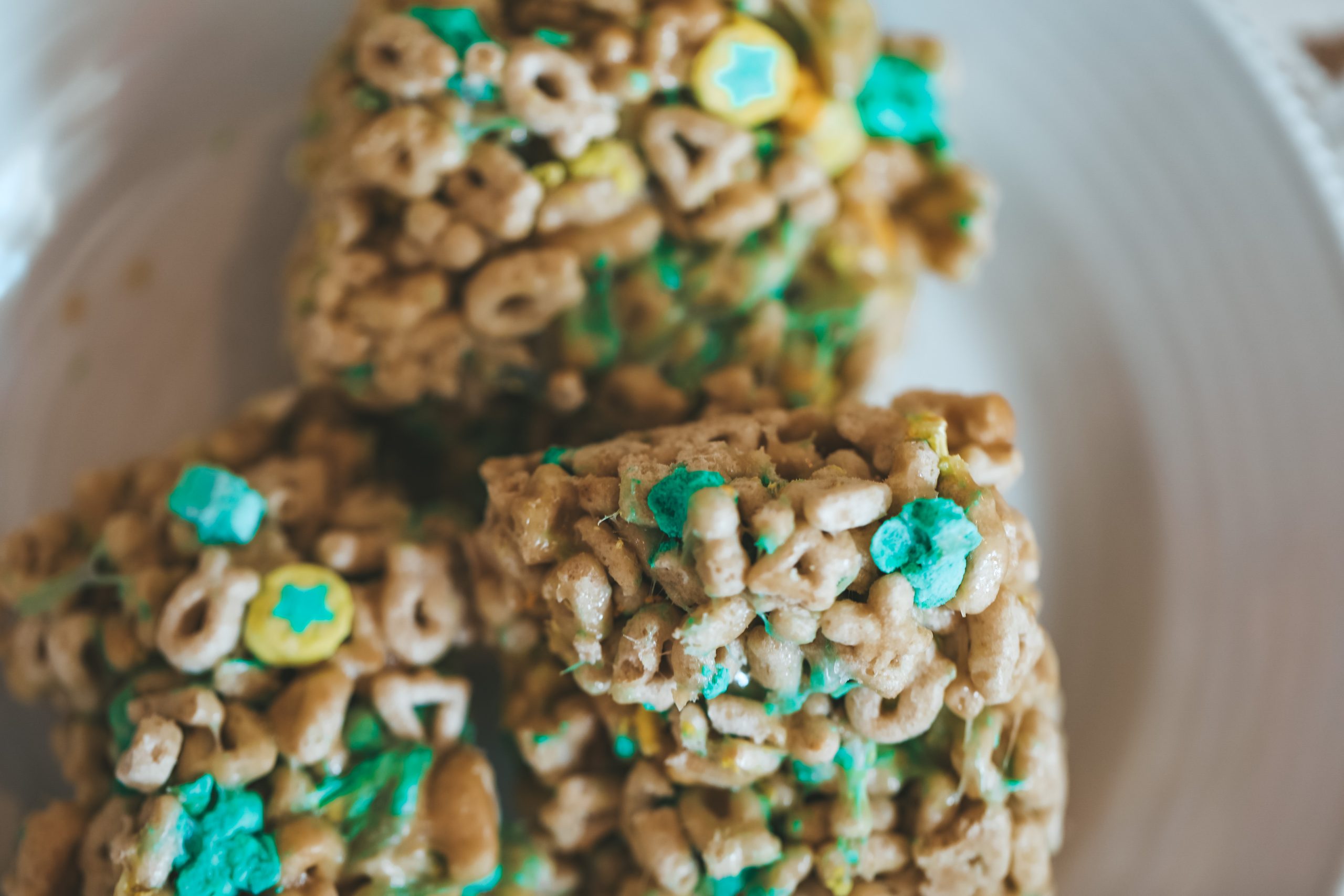 shop this post

Lucky Charms Treats
Ingredients
1/2

cup

butter

1

16 oz. bag

mini marshmallows

1

box

lucky charms

(not family size)

1/2

tsp

salt
Notes
Grease 9x13 pan.
Melt butter in pan over low heat.
Once melted, stir in salt and marshmallows.
Stir constantly until marshmallows are fully melted.
Remove from heat and stir in cereal.  Be careful not to crush the cereal.
Pour mixture into greased pan and press down to make an even layer.
Allow to cool and serve.