valentine's day gift guide for him
Today I ordered Matt's Valentine's Day gifts, so I figured it was getting time to share some of my best gift ideas for the man in your life.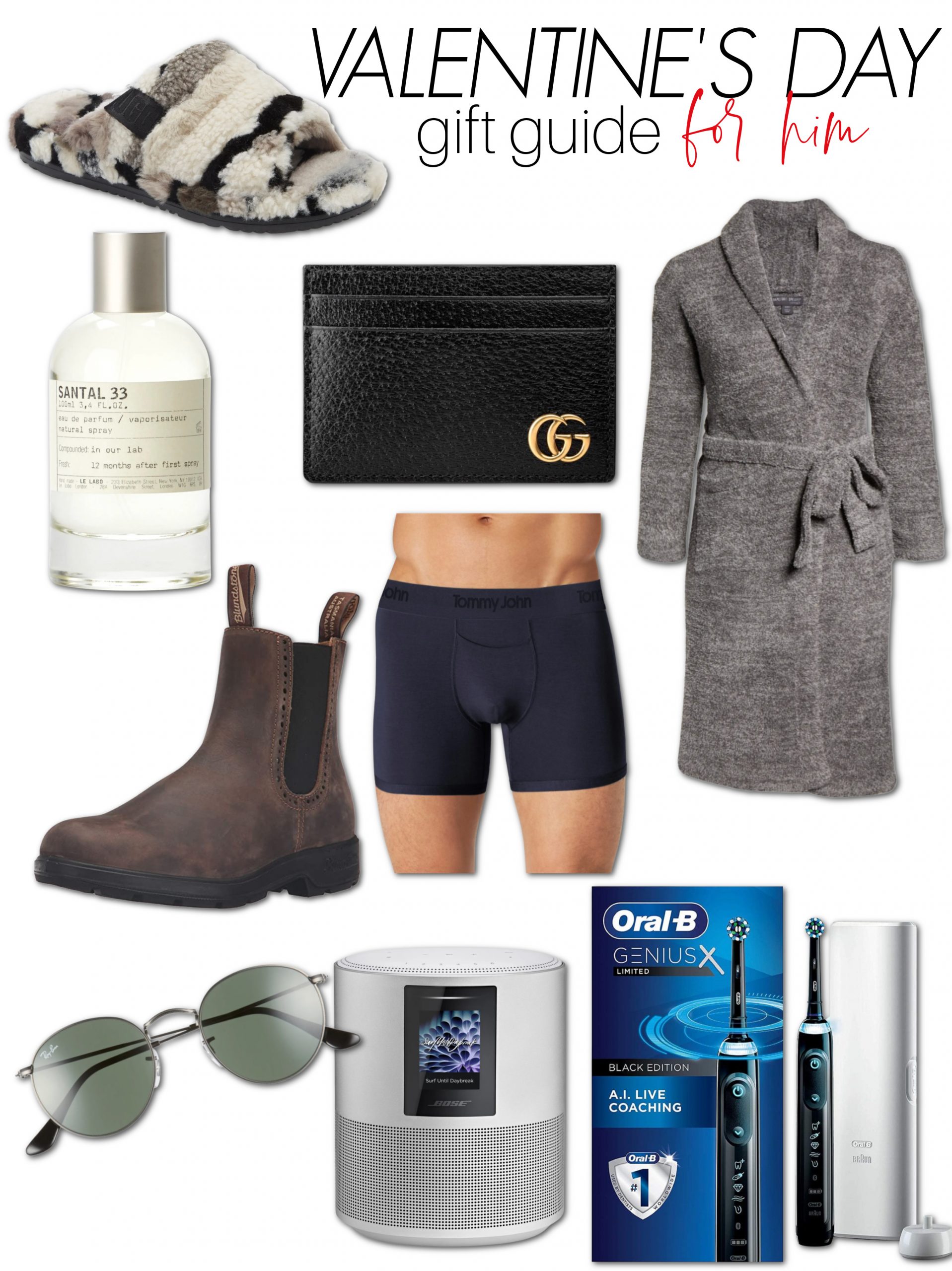 Slippers. My hubby is always interested in a new pair of slippers so these new camo slides immediately caught my eye.
Cologne. I'm sure your man has his own cologne he loves, so it's a gift that most men usually appreciate. Matt recently made the switch over to Le Labo's Santal 33 and it's become his all time favorite scent.
Wallet. Back in 2017, I made Matt throw out his junky money clip and bought him this beautiful Gucci wallet with a money clip. Yes, it's a boujee purchase but he'll probably use this wallet for 20 years, just like he did his last Fossil wallet, lol.
Bathrobe. My mom bought this robe for Matt for Christmas and it's probably his favorite bathrobe of life.
Boots. Matt love love LOVES his Blundstone boots. He purchased them while we were living in Vancouver in 2016 and they remain his favorite pair of shoes in his closet.
Undies. If ever there were a day to give someone a pair of undies, Valentine's Day is it.
Sunnies. You can't go wrong with a classic pair of sunglasses. This shape is so flattering, they work on everyone.
Speaker. We're big Bose fans in the Lanter house. Music is regularly playing in our house, so speakers are a necessity for us.
Toothbrush. IYKYK. For real. Matt and I both have this toothbrush and it's the best thing I've ever used. Every time I brush with it, my teeth feel dentist office clean. It's truly wonderful.
shop this post