We're living in a really weird time right now. Every day sorta feels like Groundhog Day, and it's tripping out a bunch of us. Instead of dwelling on the negatives, I've been trying hard to focus on the positives and share them with you.
I shared with Matt last night how much joy it's given me seeing the incredible acts of kindness and people spreading joy all over the internet. It's been amazing to see such kindness all over the world. It feels like our country has lost the divide through this experience. Like we're all just humans trying our best… Because we're really all in this together. But, I'm already sad thinking about how once this is over, the posts won't be about banding together. The negative political posts and mean comments will start to roll out once again. But for now, you'll find me soaking in all the human kindness online with a tear in my eye and a smile on my face.
I've been trying to find my groove through our quarantine. I want to create positive, uplifting posts that will inspire you but that will also be usable in the future. That's how I came up with my new series: Home with Ang. I'm planning to bring you along with me as I do different daily projects around my home while being quarantined.
We'll count today as Day One, even though we've been living a quarantined life for over a week now.
I've always had an interest in gardening. My mom is an avid gardener and so were my grandparents. I somehow missed the green thumb gene and manage to kill every plant I've tried to grow. This is the perfect time to try to change that since we're at home for the unforeseen future and my mom is here to teach me everything she knows. This is also the perfect time to share this new hobby and information with you.
We had the cutest herb garden in LA that my mom and cousin started for me, but it was sadly left behind in the move. I picked up a metal basket ladder a month ago and it was the perfect start to this project.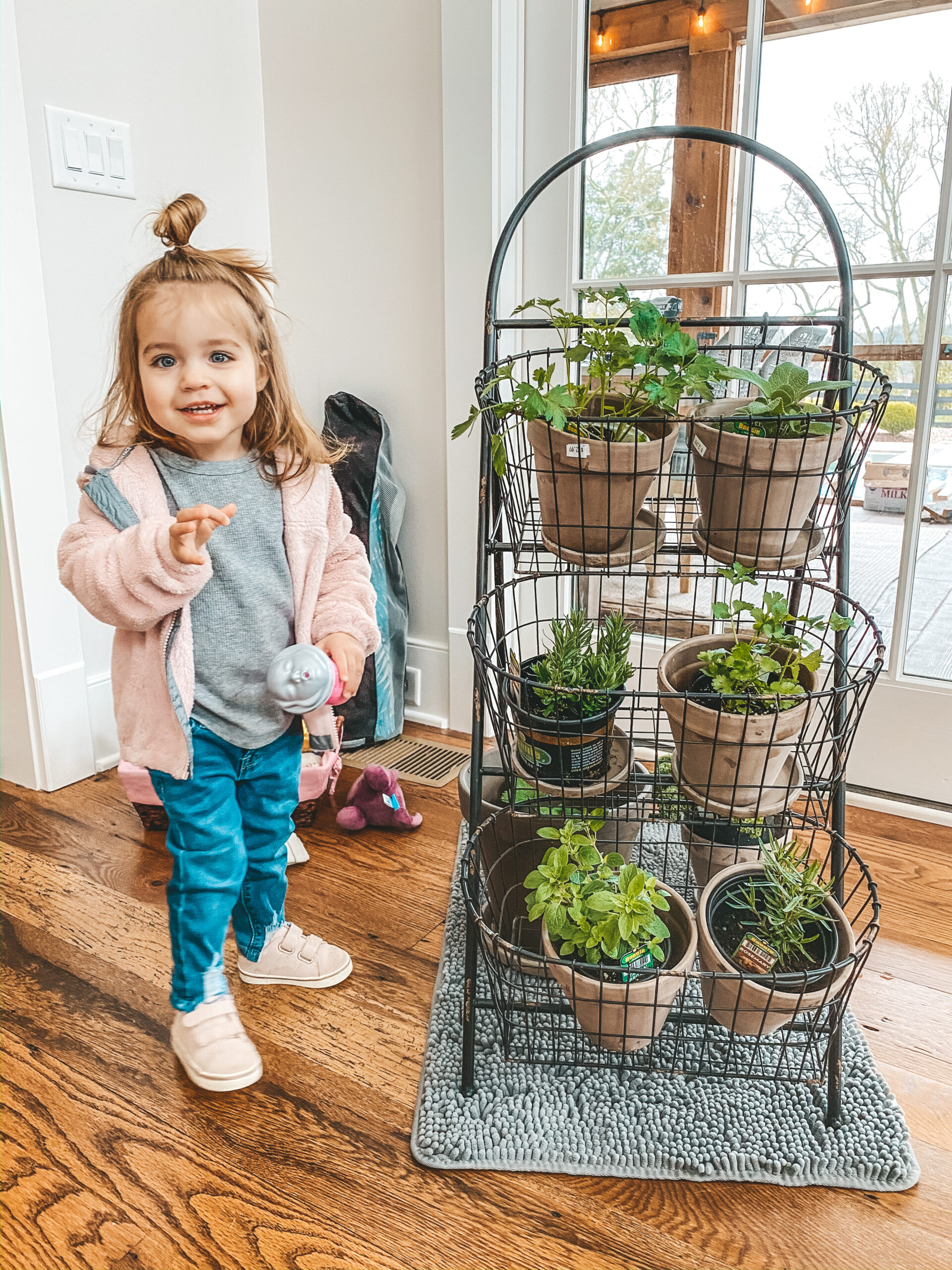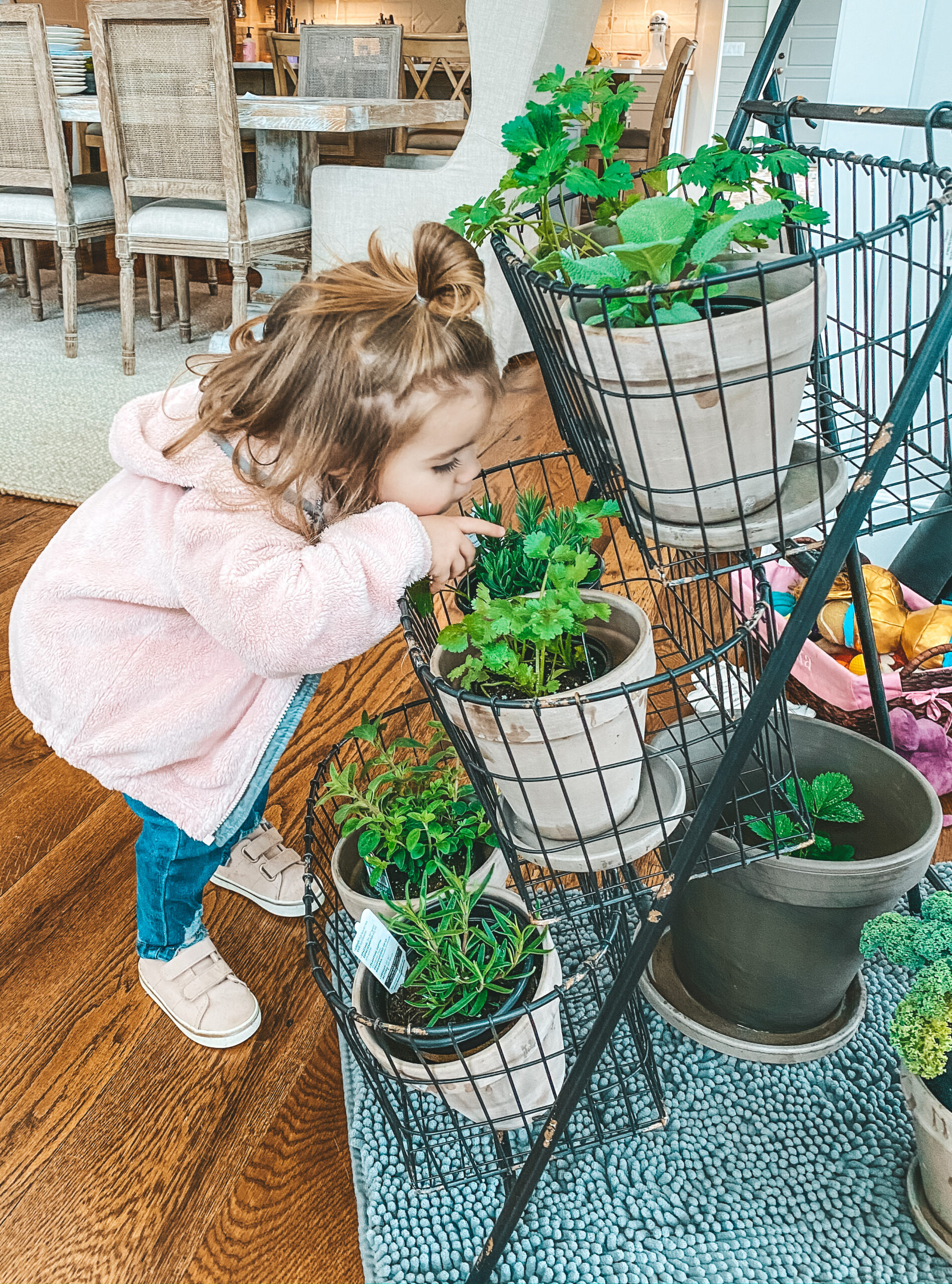 Next we grabbed some live herbs and clay pots. I'm already growing basil, so we bought oregano, parsley, sage, cilantro, rosemary and sweet mint. Sadly, thyme was sold out, so I have to find some online to order.
We planted the herbs in their new homes, my clay pots. We used a special organic potting soil mix and moved them outside. Here's how the finished project turned out.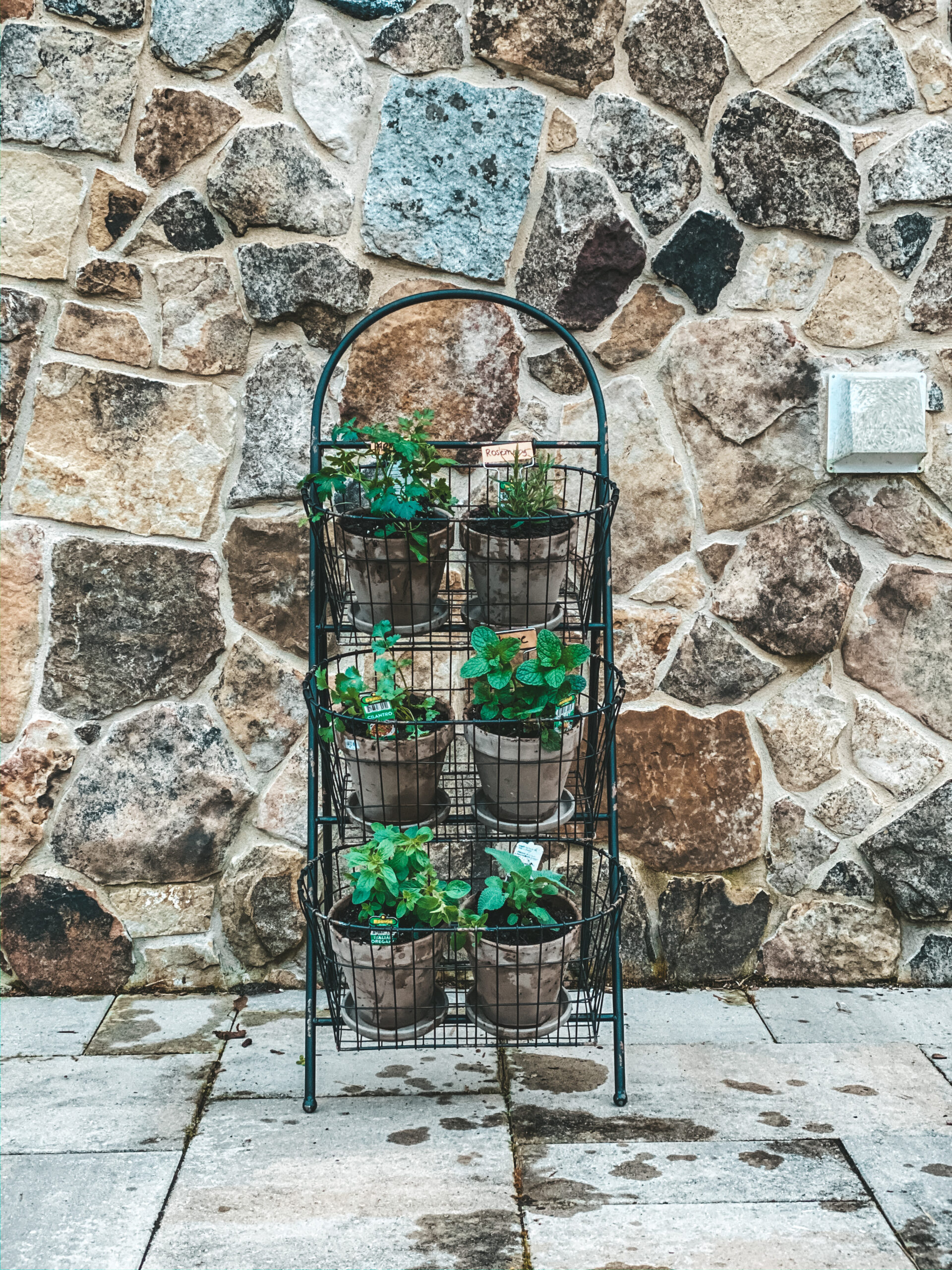 I love the way it turned out! Mom and I have a lot on our gardening to-do list still. We are also planting veggies and trying our hand at some fruit too. I'll share that process with you as well.
I'm heading to bed. I need plenty of sleep so I can attack tomorrow's project on Home with Ang. 🙂
shop this post