As y'all know, I created an online book club over on Facebook called the Hello Gorgeous Book Club. I read the monthly picks along with the group most months, but the months that we choose a book that is not available on audio, I don't get to participate. At this point in my life, I rarely find the time to sit down with enough quiet in my house to actually read a book. I have to listen to my books either on speaker while cooking or driving, or with headphones while working or cleaning the house.
In 2019, I set a personal goal of 50 books. Sadly, I didn't hit my goal. In fact, I didn't get anywhere near my goal. I completed 34 of my 50 book goal, which is decent considering the year we had.
I keep track of the books I read on Goodreads, which is also where I find the books I want to add to my "To Read" list. Goodreads is awesome because I can see what other readers thought about books, rated them and what else they recommend.
what I read in 2019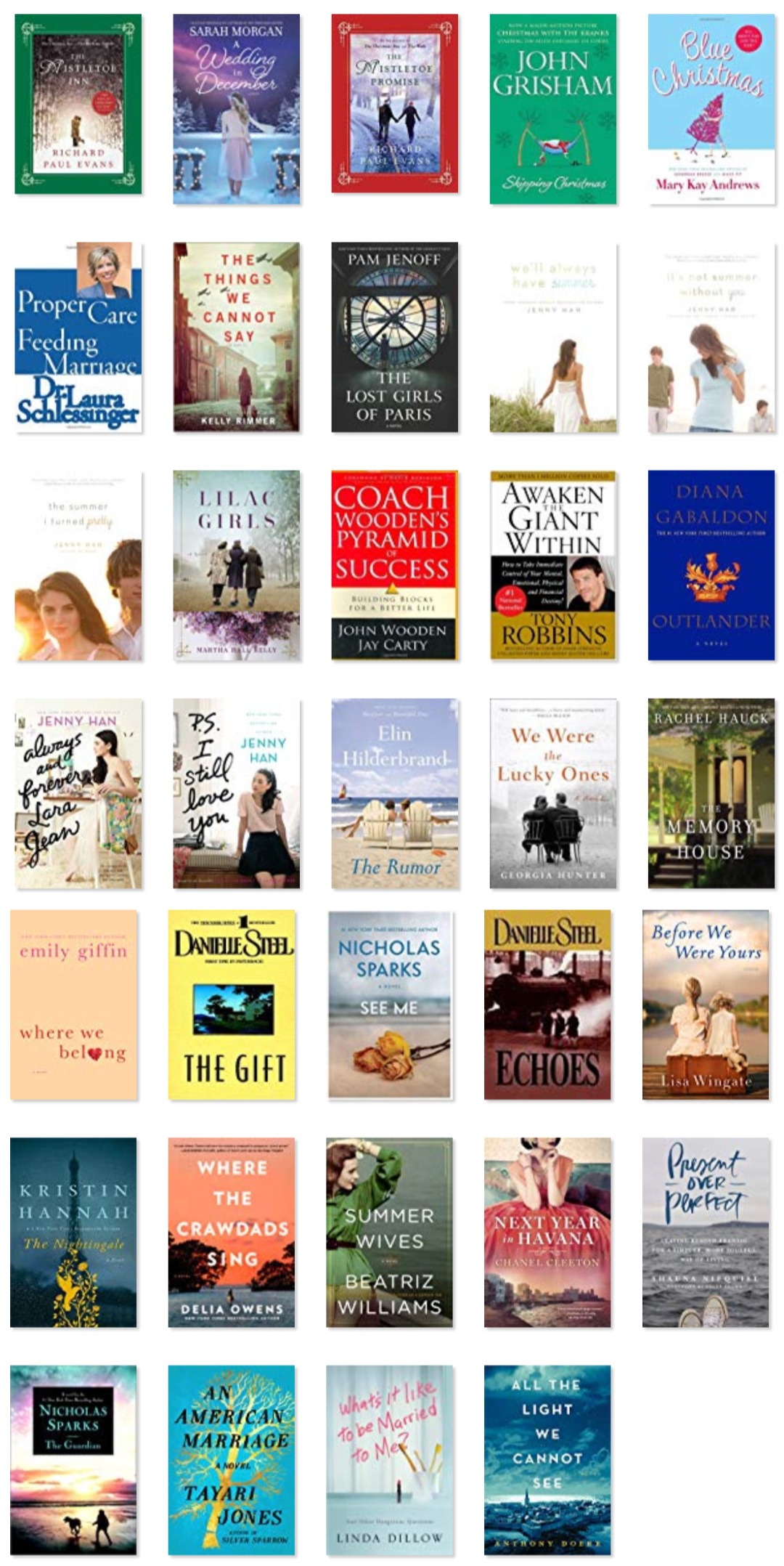 my favorites
If you want to see what I rated each book, you can check out my Goodreads account. I'll round up my top five favorite books I read from 2019 instead of reviewing all 34.
what about you?
What was the best book that you read in 2019? Any genre, any topic, any book is welcomed! I love hearing your suggestions!