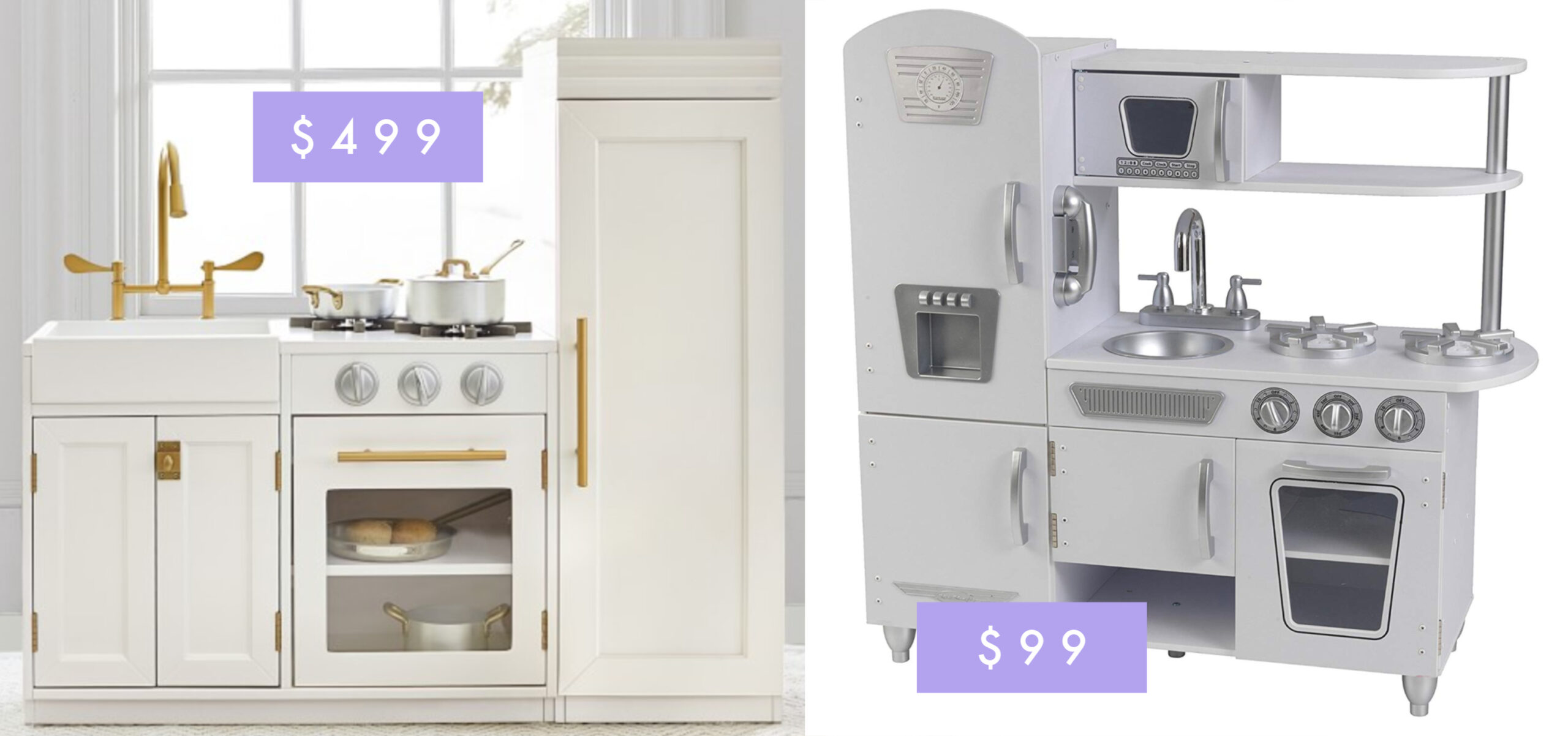 So, the Pottery Barn play kitchen has to be one of the most coveted toys.
Coveted by moms like me more so than kids, lol.
Since the day I found out that Kenny would be a girl, I couldn't wait to buy her a PB play kitchen. And here's why: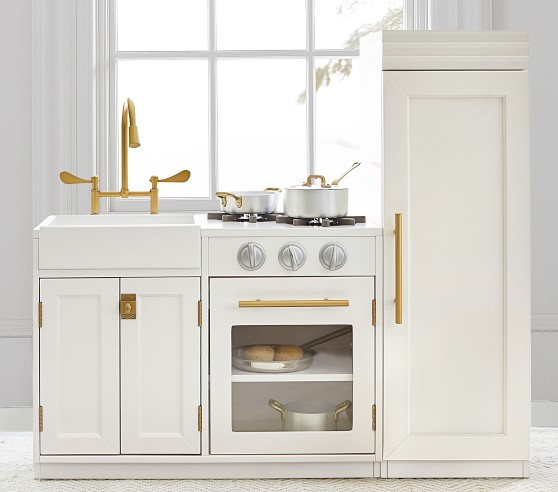 Is it not the most darling play kitchen you've ever seen?!
I just bought it for her in grey for her new playroom in our Nashville house.
All this darlingness comes with a hefty price tag… This kitchen set is regularly $499. GULP.
At this very moment, it's on sale for $374, but even that is much more expensive than a lot of parents can afford.
Living in Ohio this past year, I ordered an Amazon play kitchen for $99.
Because it's a bigger price point for a toy, I thought it would be helpful for other parents to have an in-depth review.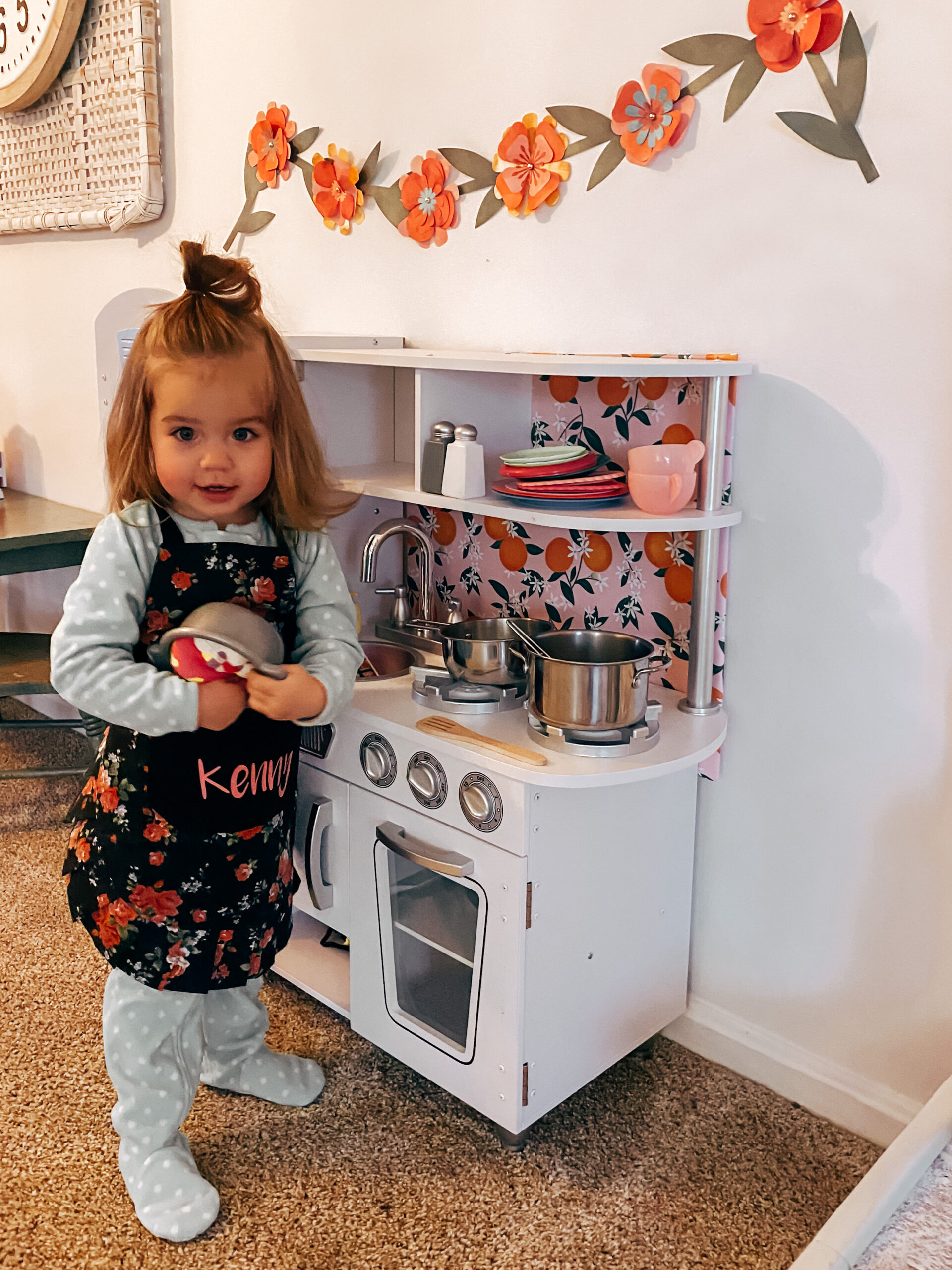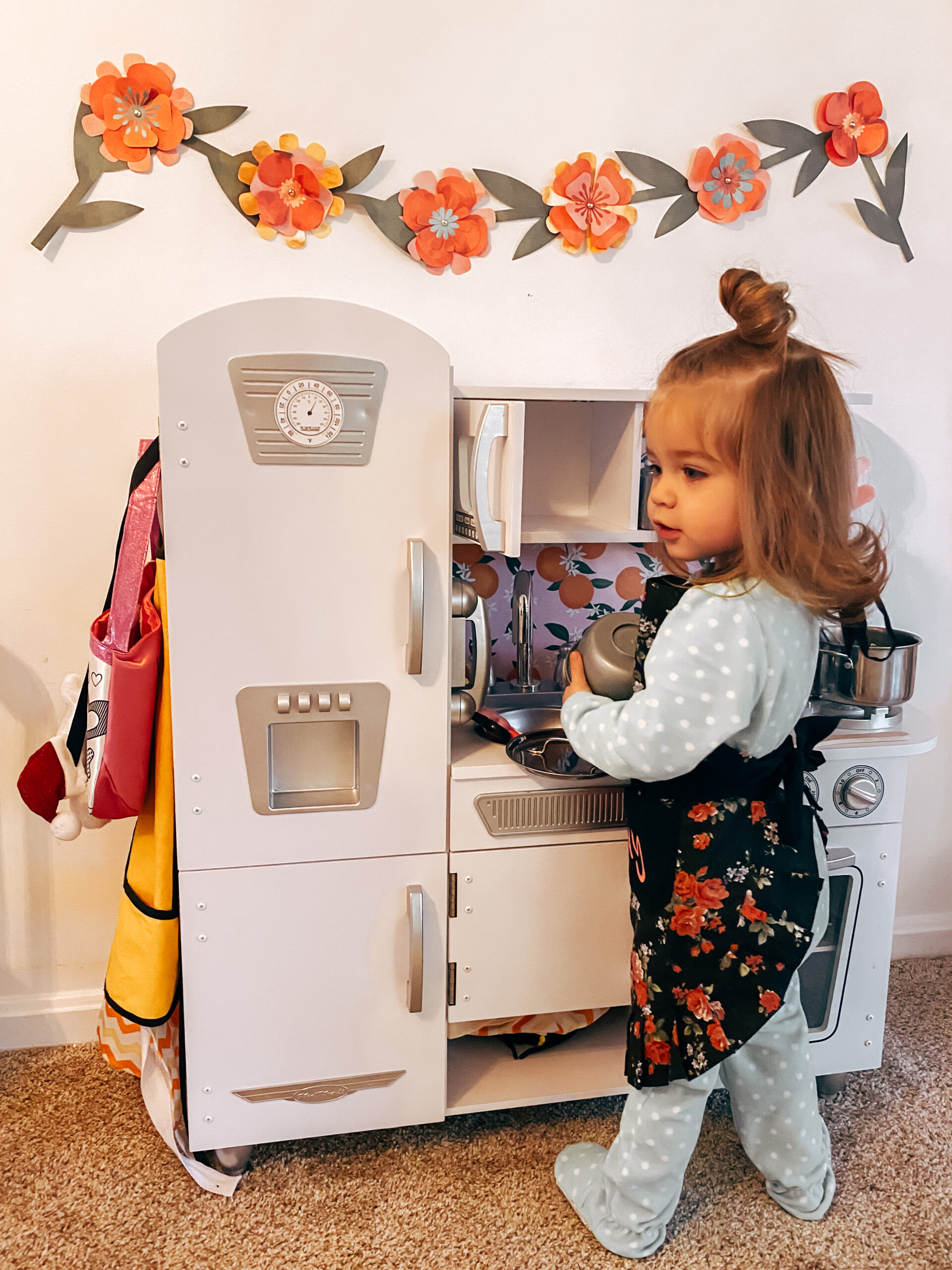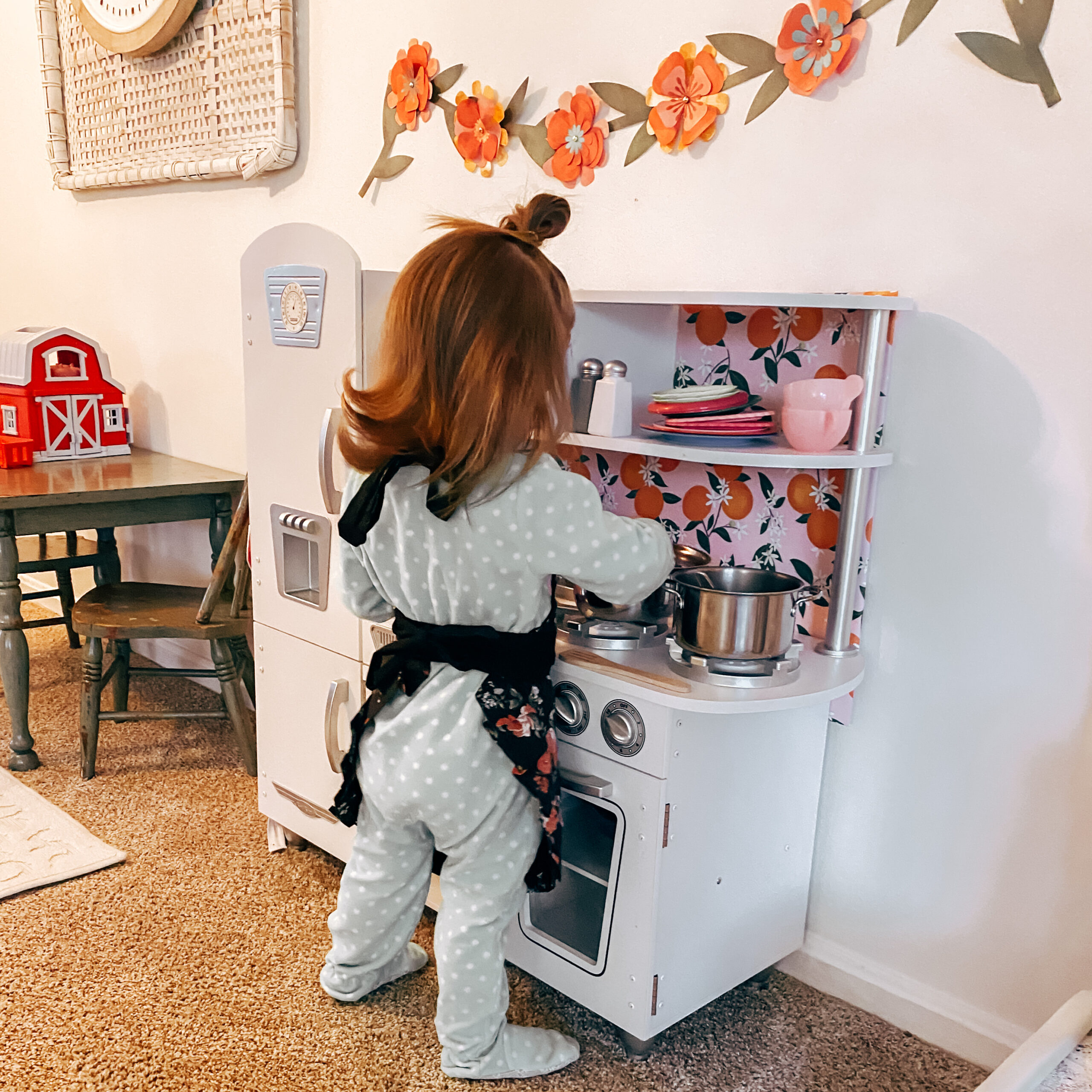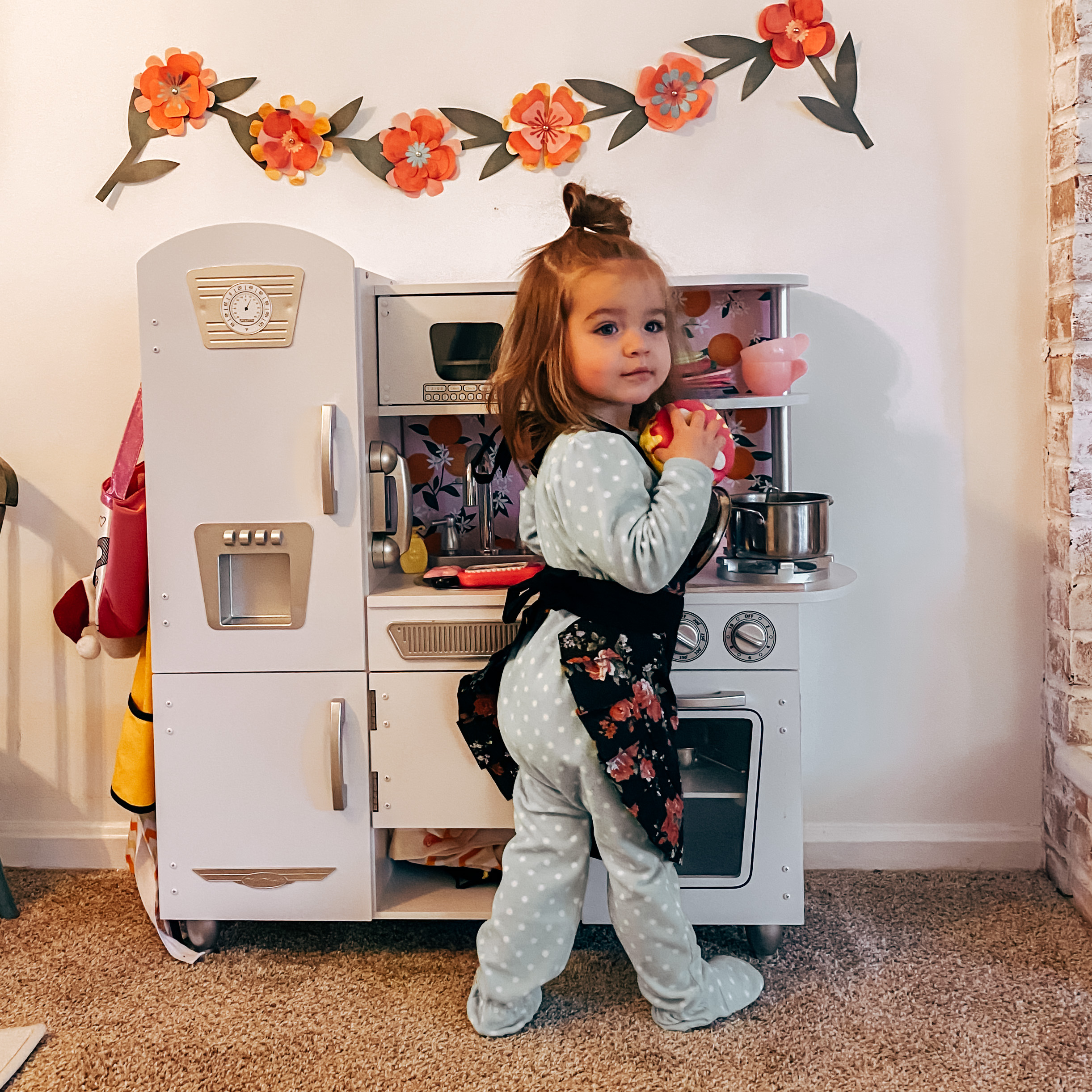 what we think
Let's start at the beginning.
This vintage inspired kitchen arrives in a pretty darn heavy single box. When we opened it, there was a collective sigh of frustration.
There were about 1,000 pieces in the box… Project level: IKEA.
I attempted to undertake this project myself and just couldn't. This one required Matt.
The assembly took at least two solid hours to assemble.
Outside of the irritating assembly, this play set is pretty fantastic.
Kids don't know whether they have a $500 kitchen or a $100 kitchen, they just know that they have a kitchen and enjoy the fun it provides.
I didn't love the open backsplash, so I found a pretty wrapping paper to use as wallpaper.
I used a large piece of cardboard and attached it to the back of the kitchen to provide a splash of color. If this were our main play kitchen, I would have painted all of the hardware gold, just to personalize it a bit more.
Overall, if you can get over the labor intensive assembly, this kitchen is well worth the $99. You definitely can't beat this best wooden play kitchen for the price.
Kenny has played with it every single day. It's very much a well loved toy.
shop this post