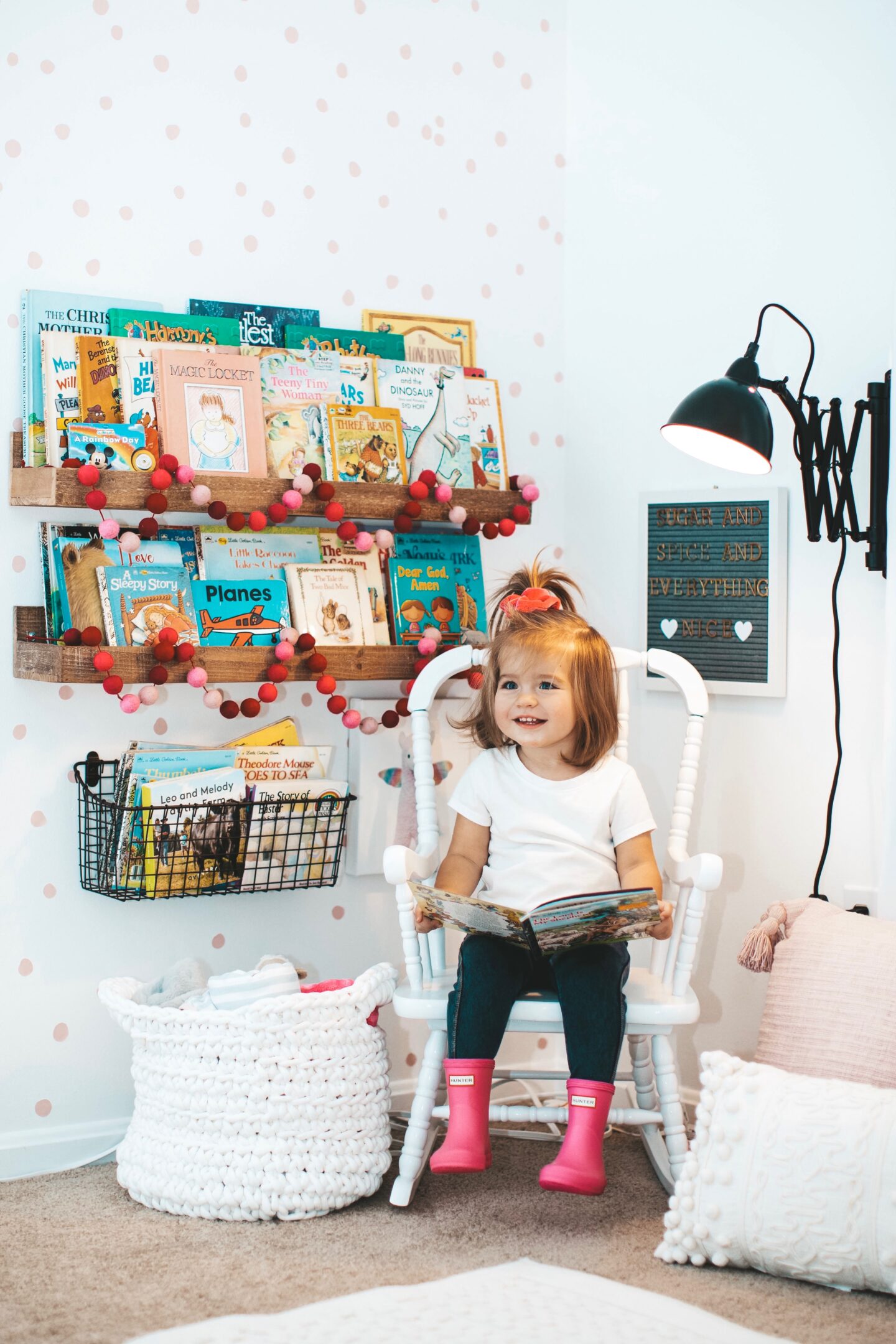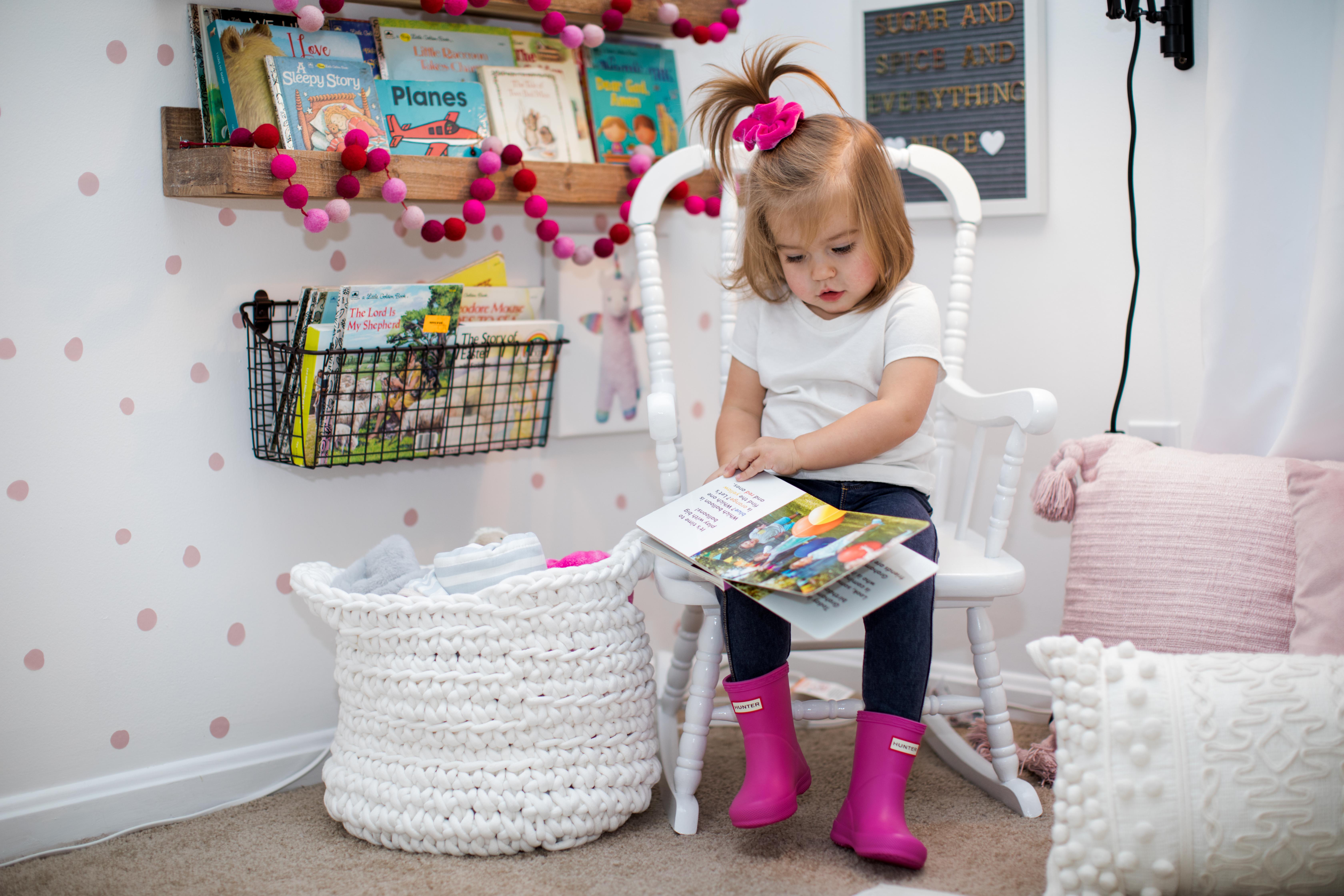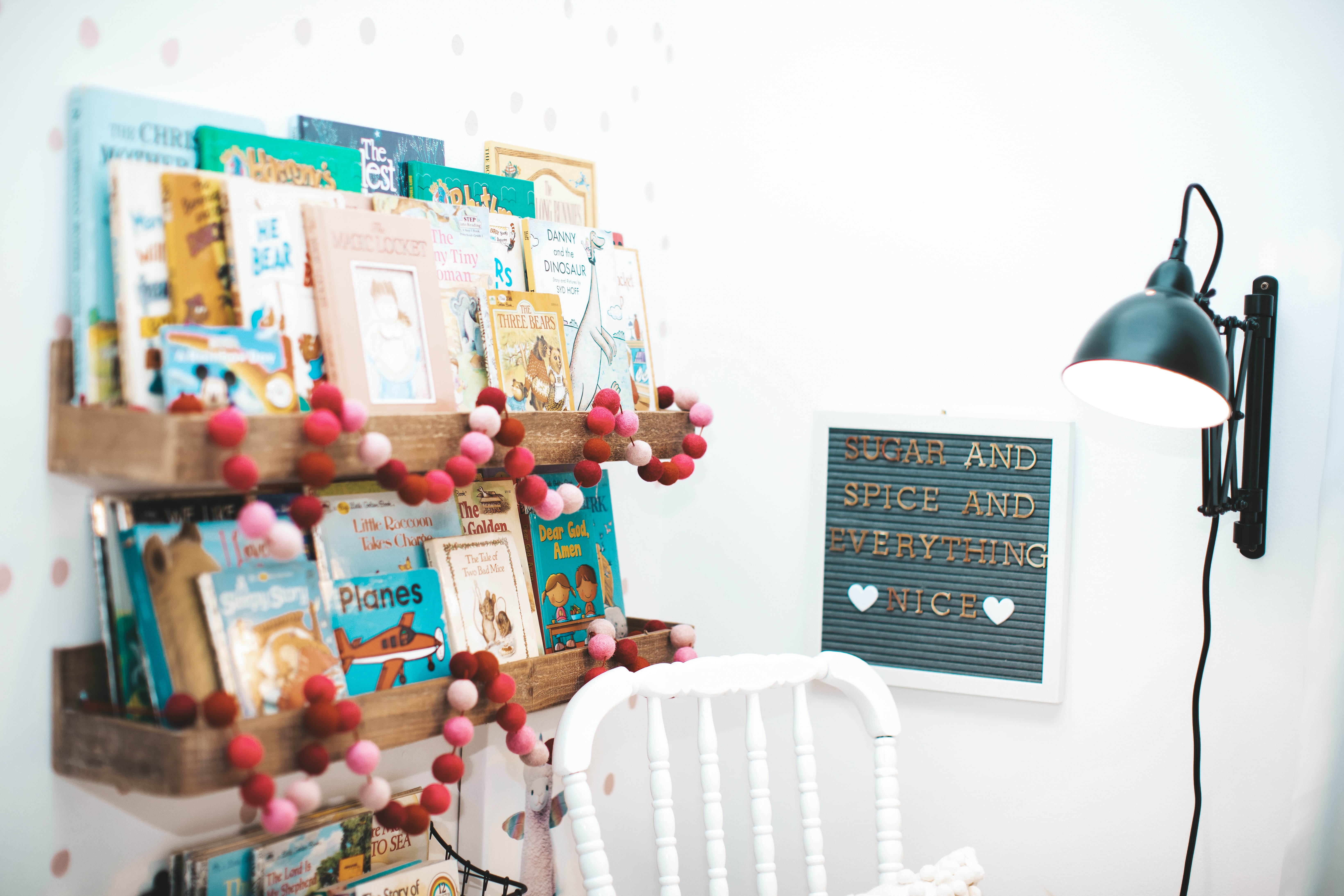 This summer, Kenny girl began a love affair with books. She comes by it natural, I love books and I inherited that obsession from my Mawmaw.
When we first moved into the townhouse, my mom brought over a box of books from when I was a little girl. Looking through my books was like being transported back to my childhood. Talk about all the feels!
Another piece from my childhood that I knew I wanted to incorporate into Kenny's room was my little rocking chair. It was originally a dark walnut, but I had my dad paint it white.
how we did it
Today, on my Instagram Stories, I'm sharing step by step how we created this adorable little nook. We first painted the walls "Polar Bear" and the trim "Ultra Bright White," both Sherwin Williams paint colors. We added two shelves (ON SALE!) and a wire basket for book storage, all under $10! We mounted a light, added a felt letter board and a couple fun pom pom garlands. After we included a couple soft pieces, a basket for extra storage and throw pillows, something was still missing… The walls were just boring. We quickly remedied that by adding wall decals.
This was my first experience with wall decals and now I want to add them to every wall in my house. It took Matt and I about 45 minutes to apply the spots and it added so much personality to the room. Wall decals are such an inexpensive, but interesting way to give your walls some character.
Let me know in the comments below- should I do a full room tour and show the rest of our Kenny girl's room?
what I'm wearing