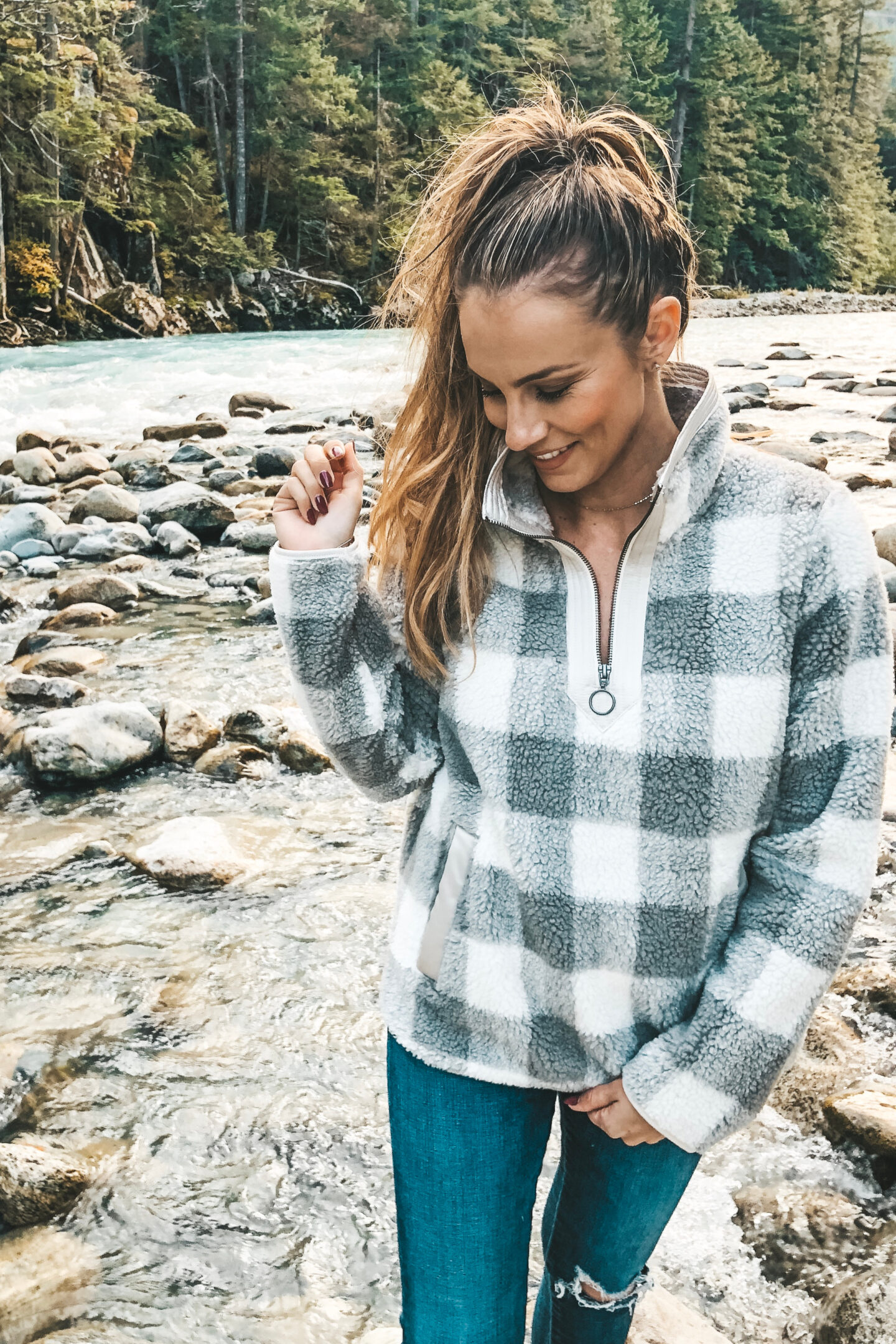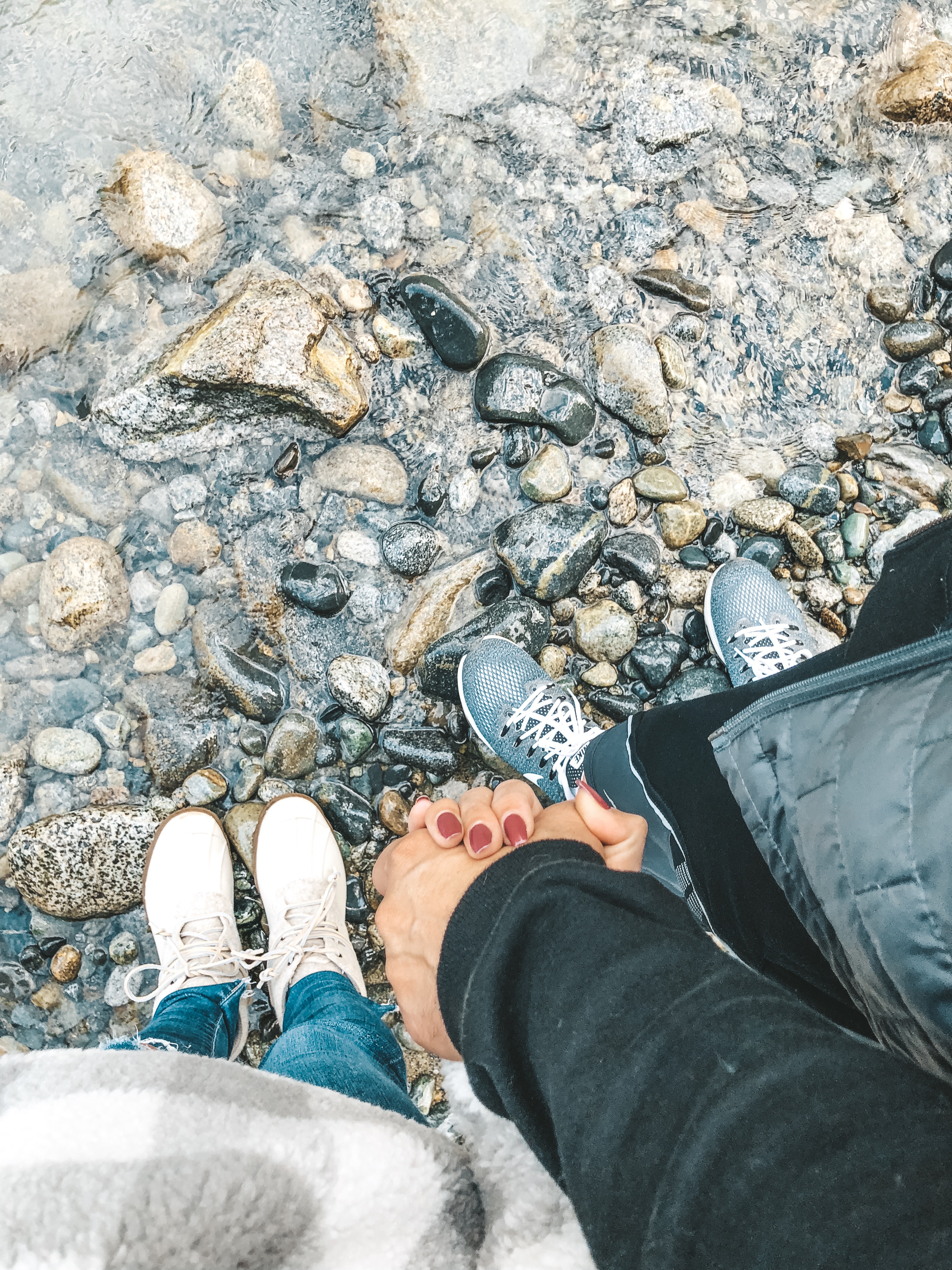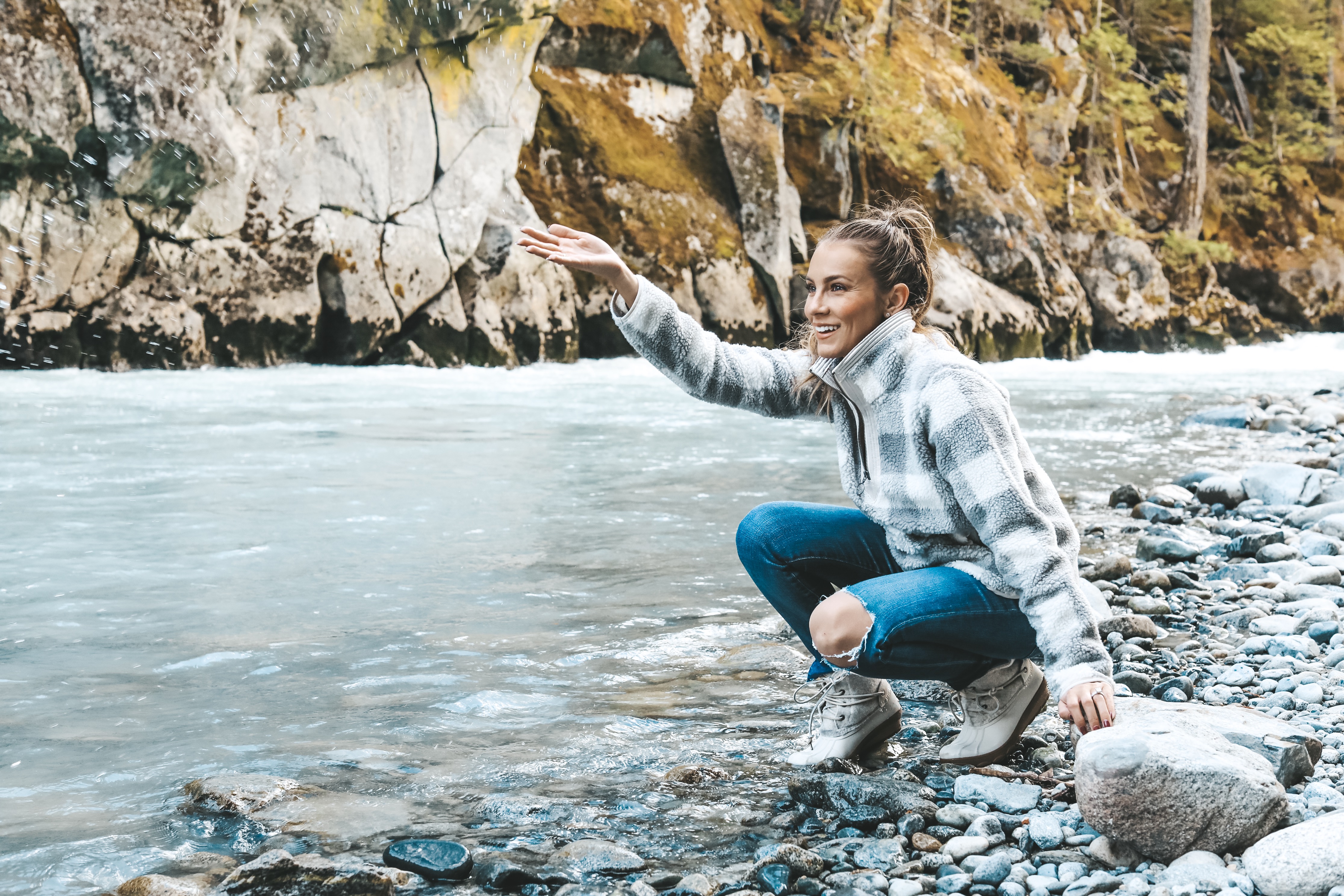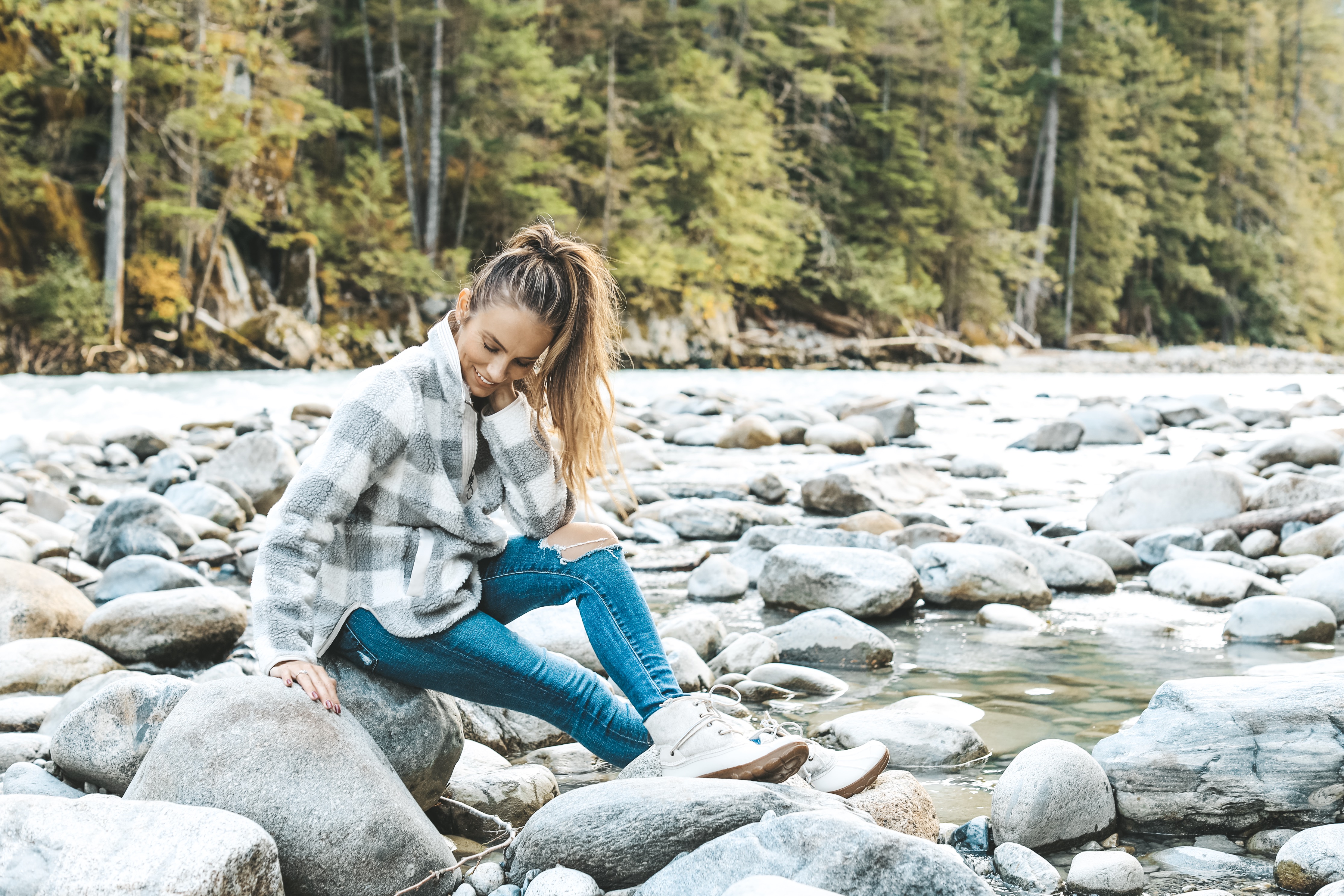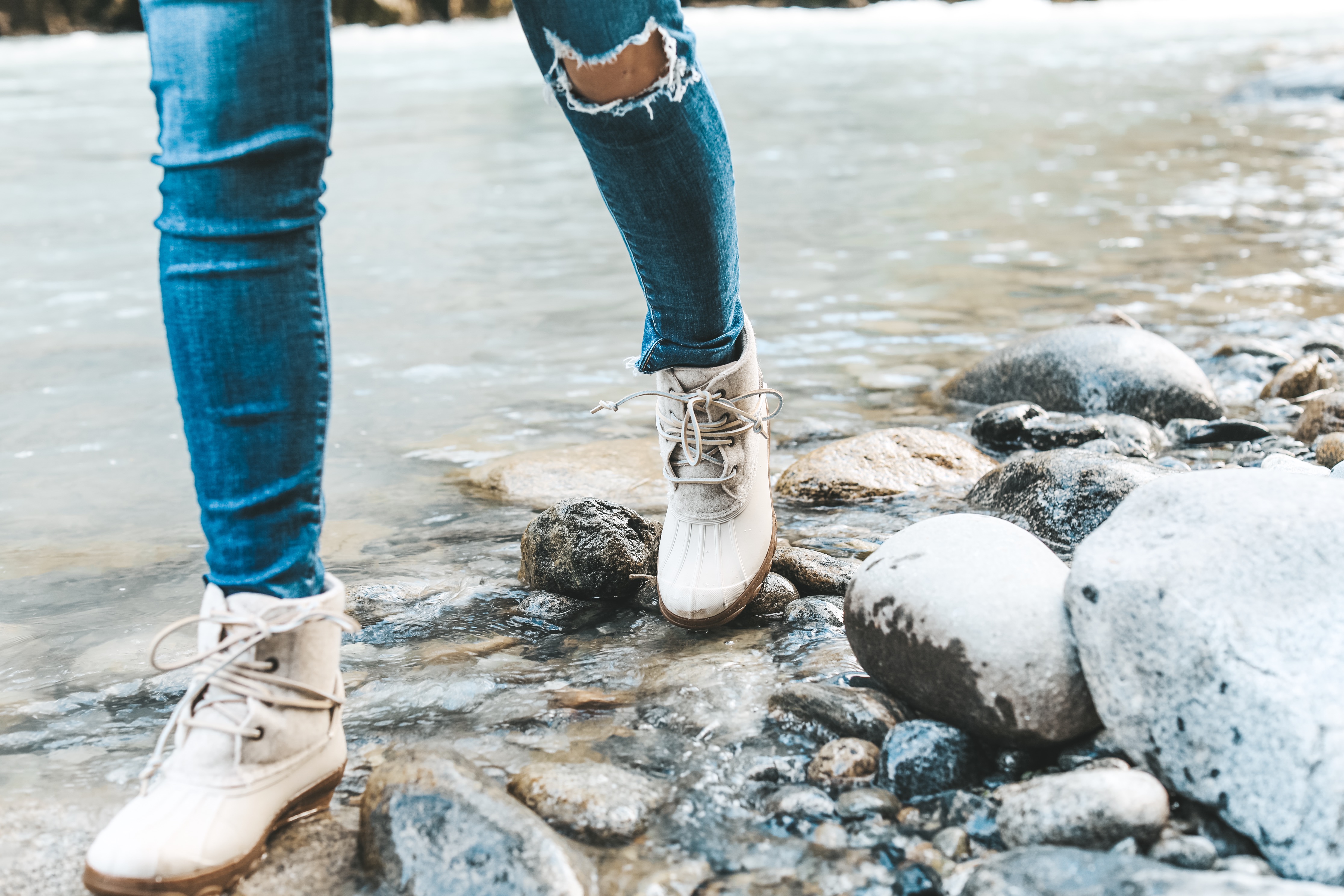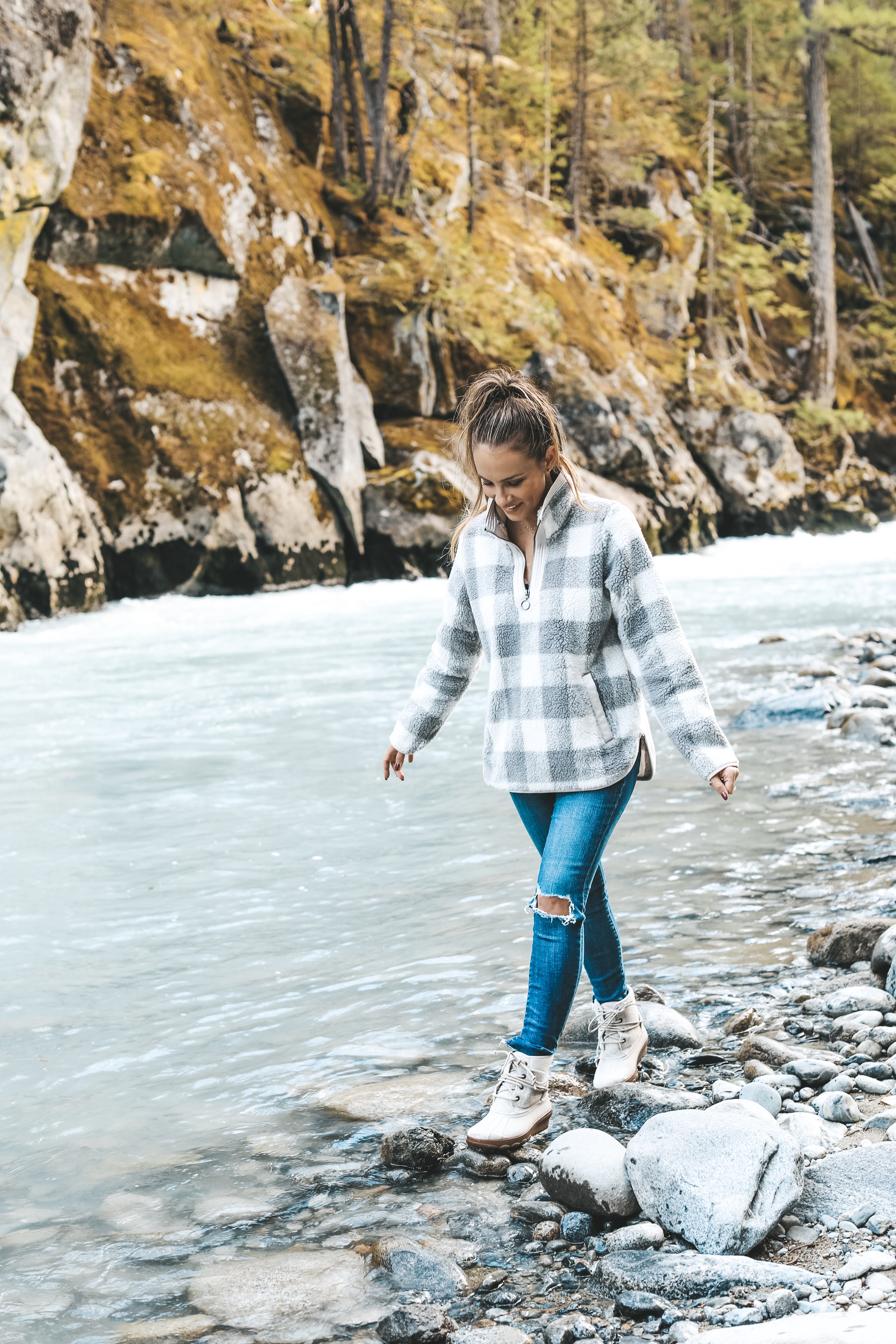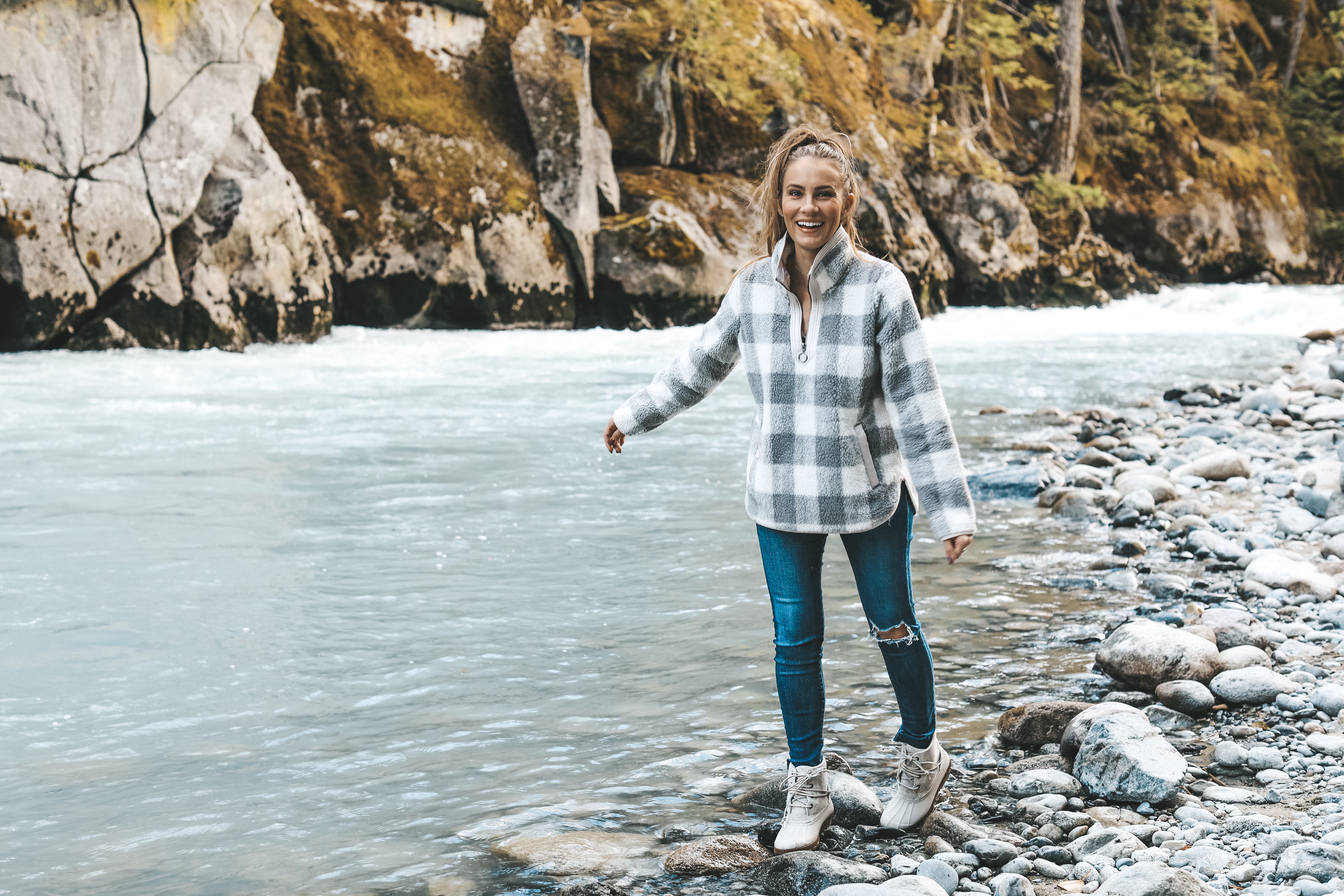 Fleece | Jeans | Duck Boots (Coupon code below!)
---
---
Last Fall, Matt and I took a trip to Whistler to enjoy the cooler temperatures and foliage. Whistler is one of our favorite places to visit. We fell in love with the area in 2016 when we were living in Vancouver while Matt filmed Timeless. I put together a travel guide to Whistler that you can read here, in case you're interested in it out. We highly recommend Whistler, especially this time of year.
On our trip, I wore the heck out of this cozy plaid sherpa fleece. This season, they brought it back (not in my grey and white plaid) in five different colors. Because I love my fleece so much, I wanted to share these photos from last Fall. These fleece pullovers are so cozy that I want one in every color. In case you want to get a head start on your Christmas shopping, these would make great gifts!
Another Autumn favorite of mine is my Sperry Duck Boots. The microfleece lining keeps your feet warm, which is a must for me. I hate cold feet. But, most importantly, they're waterproof. If you live in a rainy or snowy area, these are a must. I don't hesitate to walk through water in these, my feet stay perfectly dry. This style of duck boot is currently available in four different colors. They're on sale right now!
COUPON: Use coupon code: TREAT which gives you 30% off, making these boots $84!
Another Fall favorite of mine? My all-time favorite nail polish EVER: Angora Cardi. I haven't worn it yet this season. Can you even believe it? I think it's the most flattering nail polish shade I've ever seen.
---
---
my outfit details