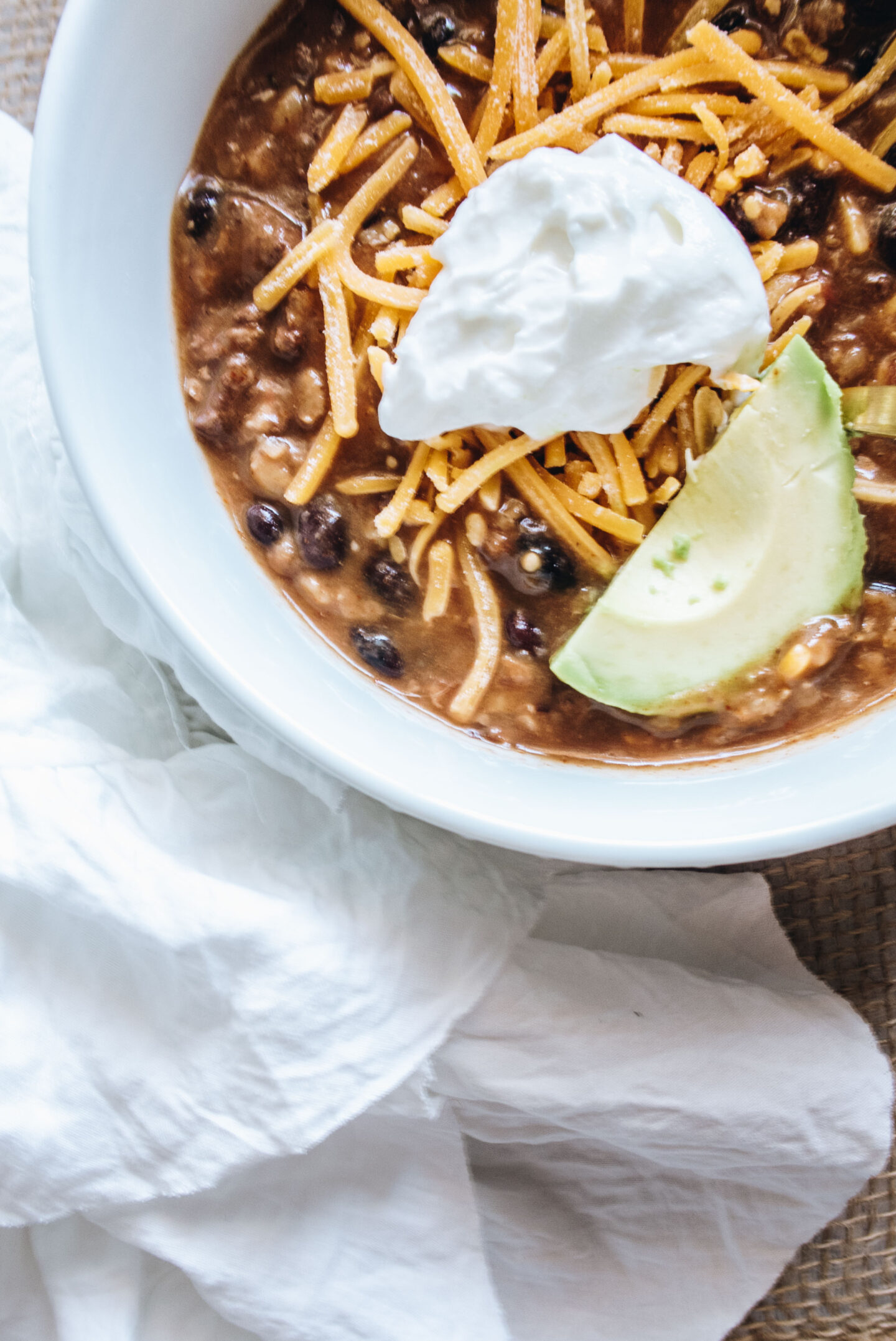 I'm the type of cook that makes meals based on what I already have in my kitchen cabinets and fridge. Last week I had a pound of ground turkey that needed to be used so I got to searching my cabinets. I found a bag of black beans and thought… SOUP'S UP!
I soaked my black beans overnight, then used them in this recipe. I much prefer using bagged beans over canned beans to cut down on sodium and preservatives.
Another thing I haven't purchased in a long time is regular taco seasoning. I either make my own taco seasoning or buy organic. Why? Some non-organic spice mixes contain MSG. NO THANKS! The other thing I want to avoid is maltodextrin. I'll let you do your own research on it, but it's just something I'm not comfortable feeding my family.
For measurement sake, one taco seasoning packet contains two tablespoons of seasoning.
This recipe is incredibly easy and one that no one could possibly mess up. It's great for these cooler Fall days and can be made totally organic. I add an additional 2-3 cups of water in my soup to make it less stew-like, but I'll leave it up to you as to the consistency you want.
Do not drain your canned tomatoes or beans, you want that extra liquid for your broth. My last batch, I added one cup of brown rice, which was a great addition. The rice absorbed so much of the liquid that I ended up adding more chicken broth.
CLICK HERE TO DOWNLOAD