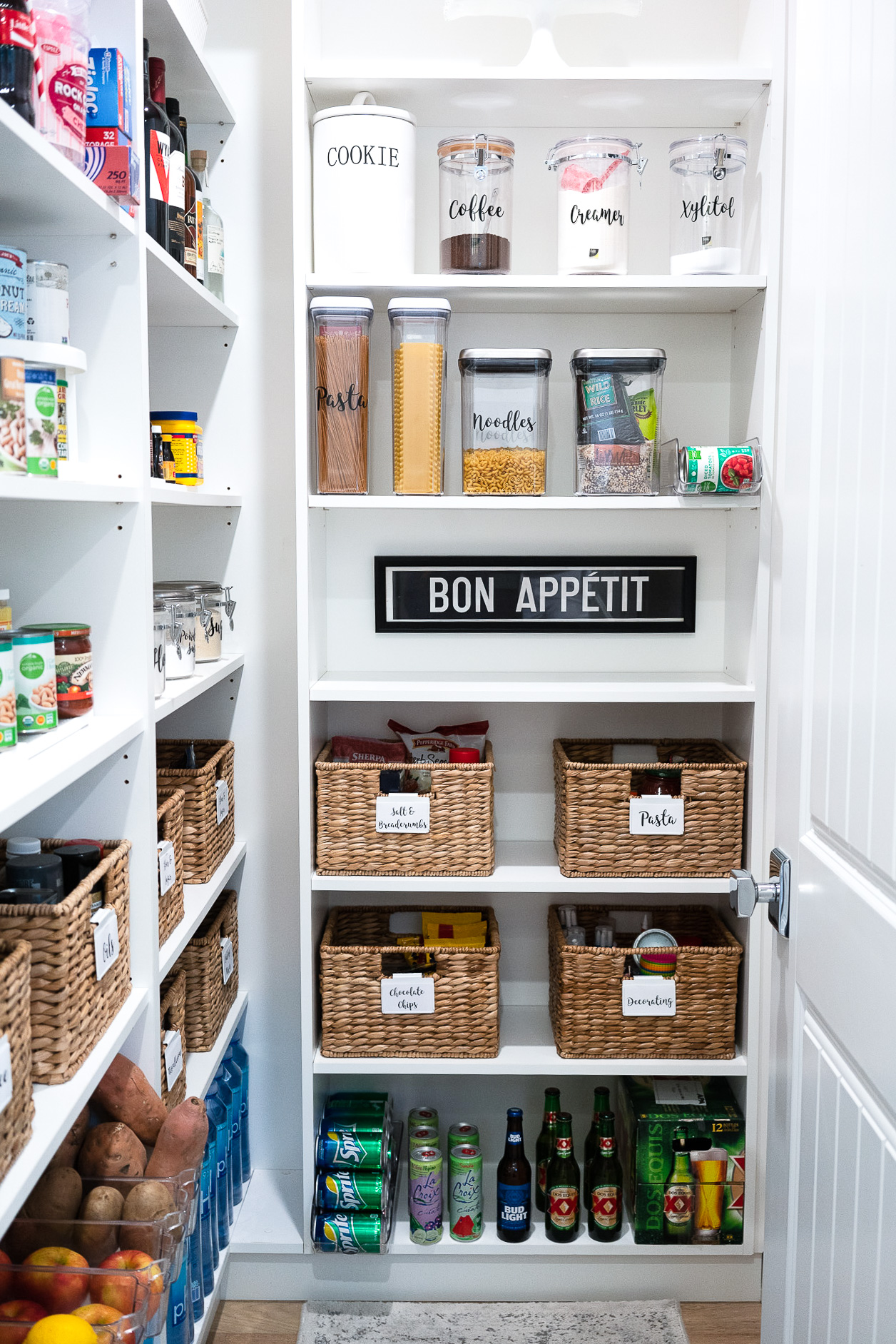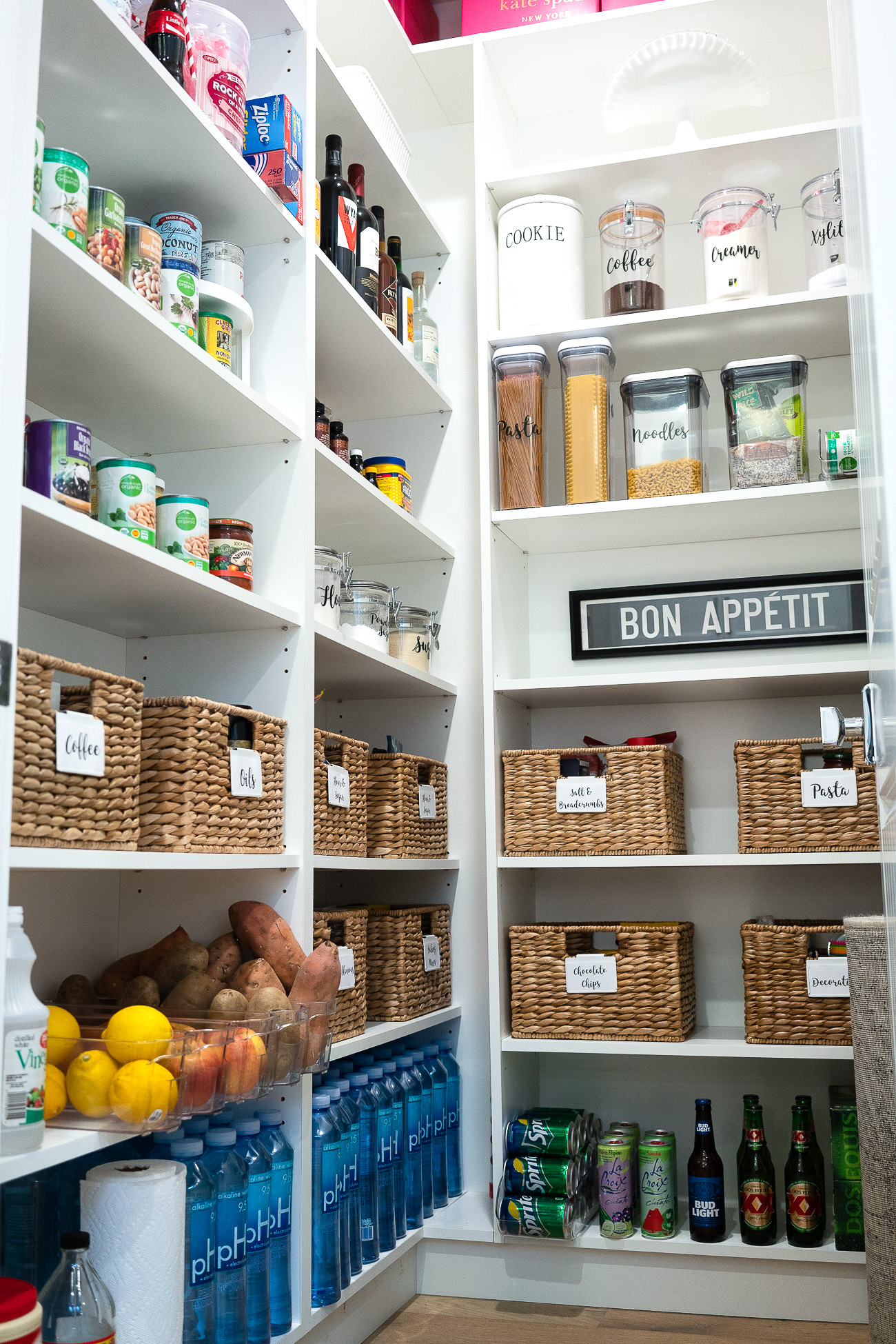 A new year, a new you. Those are the words I keep seeing over and over again. With a new year comes the pressure to make big changes to everything in your life. This year, I decided to do things different… I chose to kick off 2019 with a break from social media (for the most part) and spent that time KonMari-ing the crap out of my house.
I love to organize. I sometimes think that I missed my calling in life, organizing truly give me that much joy. If you're a member of the Gorgeous Girls Facebook group, then you already saw how much I love the new Marie Kondo series on Netflix… And pretty much every other girl in my group does too. You watch one episode and you're immediately motivated to get.to.TOSSIN. I'm already a pretty organized person, and I love to purge (see this post). This series just helped kick me into a higher gear, to attack the things I had been neglecting or just needed a tune up. Biggest areas on my list? My junk drawer, photo boxes and albums and my pantry.
I spent a good amount of time getting my pantry in check, and y'all, I LOVE the outcome. I walk in and know exactly where everything is. Here are a few tips I have after getting my pantry in tip-top shape.

Go through everything. Throw out the expired items and donate the foods you know no one in your house willeat. Please don't waste, there are so many soup kitchens that would gladly take your unused, unopened foods. Donating is my very favorite part of a clean out.
Empty your pantry. Same goes for cabinets, refrigerator, whatever space it is that you store your food. Empty it completely so you can take a step back and get a good look at the space you have to work with.
Deep clean your shelves. With your shelves or drawers being emptied, this is the perfect time to give everything a good scrub down. Be honest, when was the last time you did this? Probably longer than you'd like to admit and it's probably way past due. You won't regret having a squeaky clean space to store your food.
Survey your space. Take a step back and look at your space. I mean, really look at it. Think about what your reach for most often, and store those items where they are most easily accessible. Put the items you use the least in the hardest to reach spots. For the lowest shelves, store things like water bottles and soda, because you'll be refilling these shelves frequently.
Get to shopping. Now is the fun part (for me), buying the storage containers. After you look over your space, figure out what you need to best use what storage area you have. I love using things like a Lazy Susan for my baking ingredients. As for cans, I use step-style shelves so I can easily see what I have without knocking over cans to look in the back. Soda can containers and fridge bins come in so handy for storing soda cans, other canned goods and produce that you don't want to refrigerate, like potatoes. I knew I wanted baskets, so I measured my shelves and bought these storage baskets which worked perfectly in my pantry.
Don't forget containers. My favorite way to store things like pasta, coffee, flour, sugar, etc. is in clear, airtight containers. I can see exactly what I have and how much of it. I simply tape the expiration onto the bottom of the container so I know when I need to replace that particular item.
Label all the things. I'm a label freak as it is, but labels are especially handy in a pantry for men… Because let's be honest, husbands can never find what they're looking for. I bought these bin clips and then made my own labels and printed them at home, using my very favorite font. As for my beautiful decals, I order all of those from Etsy.
Stock your shelves. Group like items together and move them to the front of the shelf so you can easily see what you have. When your items are pushed back, the labels are harder to read and it's less pleasing to look at.
My sweet friend Erin over at Cotton Stem posted on Stories about needing pantry organization help which inspired me to share my pantry project with y'all! What area of your home are you planning to attack first? Leave any organization tips or hacks below, I love learning all I can about how to be smart with my space!
I have some New Year posts lined up that I can't wait to share, like revealing my word for 2019 and my new mission statement for Hello Gorgeous. Leave any special requests for posts below, I'd love to know what you would like to see from me this year!