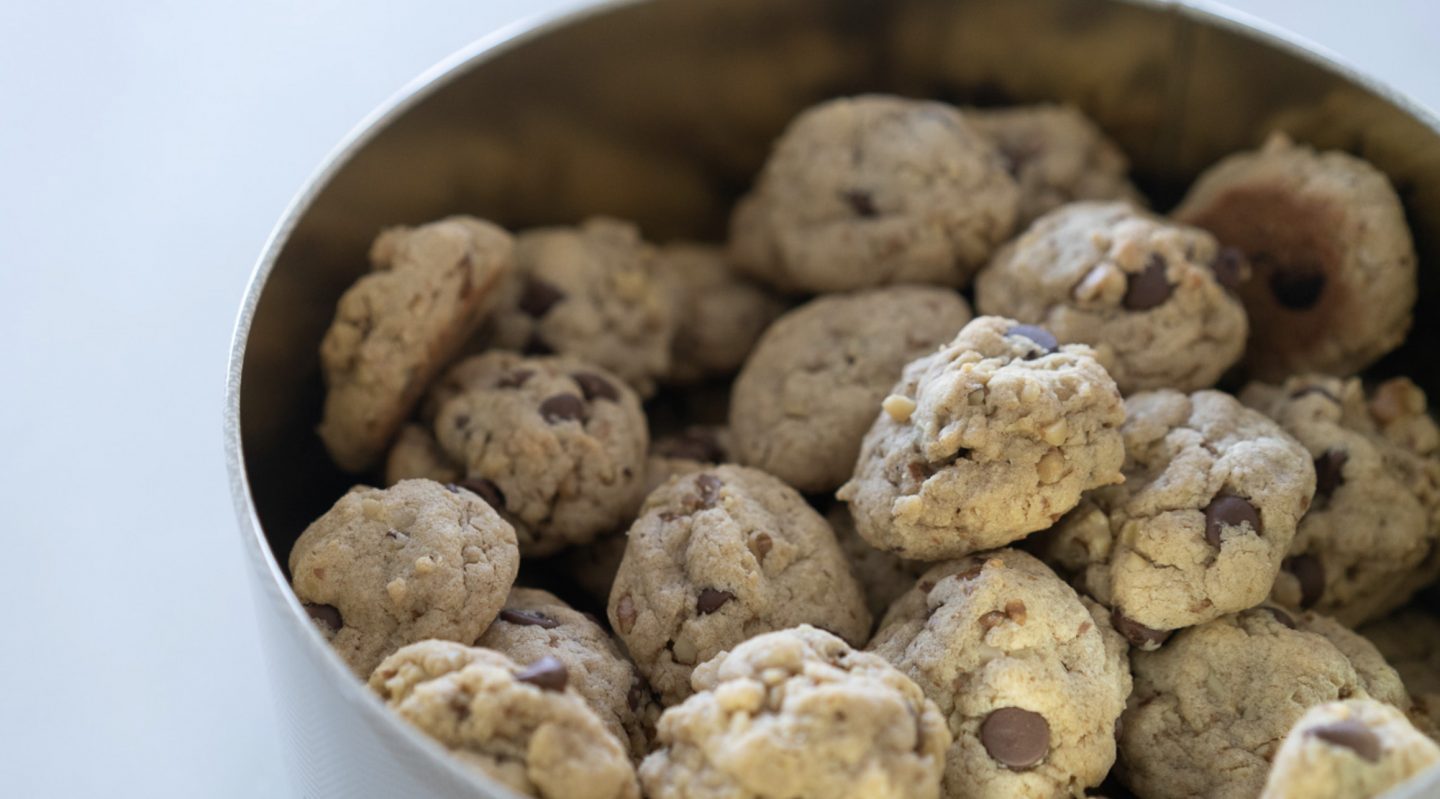 Today on my Instagram Stories, I'm doing a super fun Christmas time collab… A Christmas Cookies Swap! I'm teaming up with three amazing ladies and we're each sharing one of our favorite holiday sweet treats with y'all. First off, let me introduce you to my partners in crime for today's collab:
I love following each of these ladies for fashion, design and just life-in-general inspiration!

Now for the recipe! I've been baking Neiman Marcus cookies every Christmas with my mom since I was probably in third grade. The story about Neiman Marcus cookies and the recipe itself started circulating like a chain letter back in the 1990's. Go check out my Instagram Stories to hear the reader's digest version of the recipe story.
My mom gets together every Christmas and bakes hundreds of Christmas cookies with her girlfriends. I started joining their cookie swap party when I was a teenager and always had a great time. They would divvy up the cookies so they each got a variety of all sorts of cookies to enjoy and give out to their loved ones.
Since I live in LA and spend the holidays here, there aren't many people to give out cookies to or even bake with, since all of our friends travel for the holidays. I thought it'd be fun to create a virtual Christmas Cookie party to share my baking experience with and share one of my favorite holiday recipes. Check out my Mawmaw's insane fudge recipe here.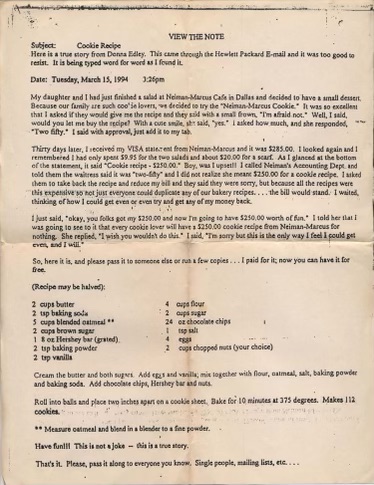 Neiman Marcus Christmas Cookies Recipe
Ingredients
5

cups

blended oatmeal

2

cups

butter

2

cups

sugar

2

cups

brown sugar

4

egg

2

tsp

vanilla

4

cups

all purpose flower

2

tsp

baking powder

1

tsp

salt

2

cups

chopped walnuts

1

bag

milk chocolate chips

24 oz bag

2

tsp

baking soda

8

oz

Hershey Bar (grated)
Instructions
Blend oatmeal to a powder consistency.

Cream butter, sugar and brown sugar. Add in eggs and vanilla.

Combine flour, oatmeal, salt, baking soda and baking powder in a separate bowl.

Slowly combine dry ingredient mixture with the butter and egg mixture.

Add in chopped nuts and chocolate chips.

Roll cookies into balls a little smaller than golf-ball size. Place on cookie sheet approx. 2″ apart.

Bake at 375˚ for 8-10 minutes. Check at 8 minutes to see if done, cookies will continue to bake on the pan for about 2 minutes after removing from oven. Allow them to sit on pans for a couple minutes before moving to baking racks to cool.