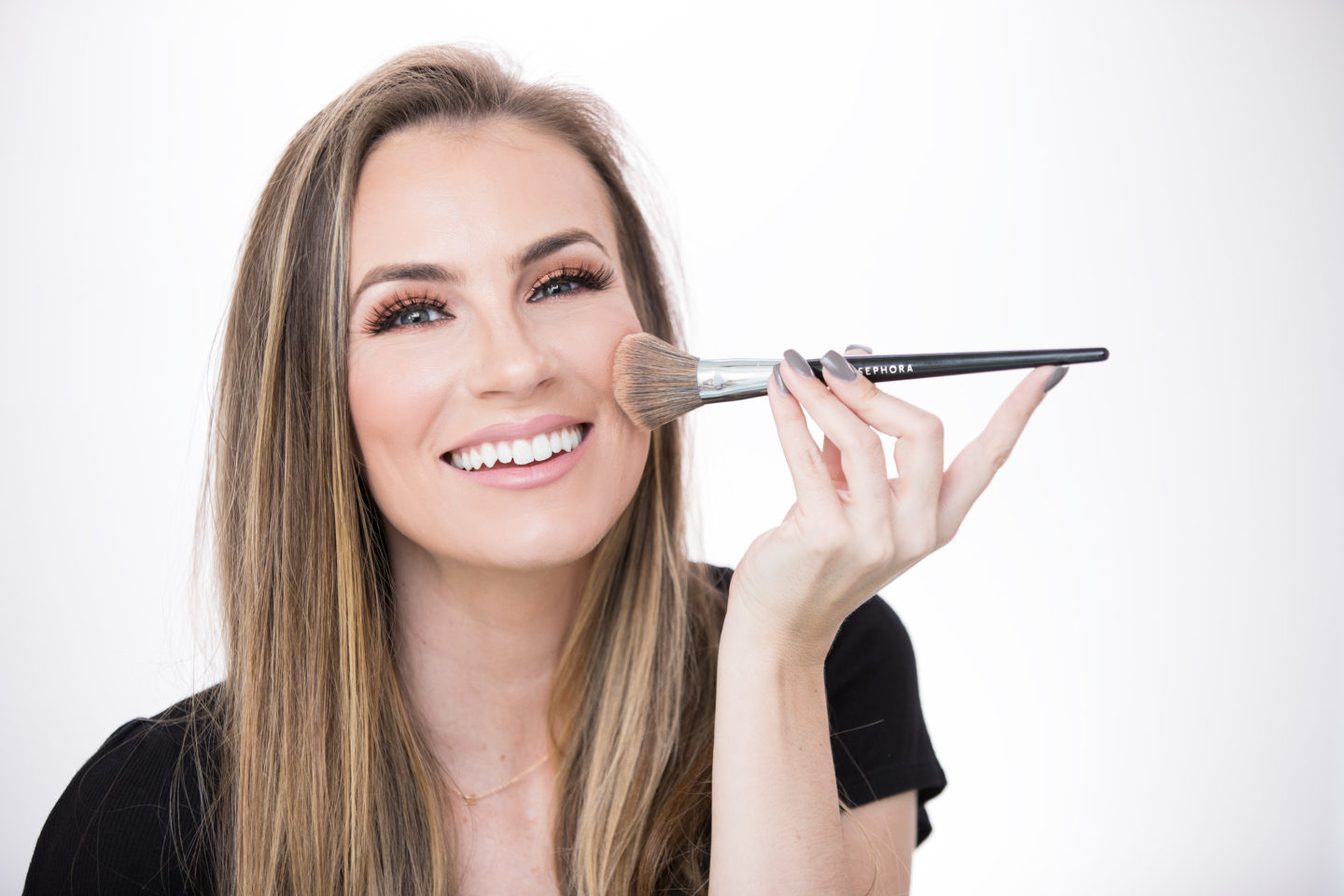 I've been wanting to launch this series for at least two years. This series is taking it back to the beginning, teaching you all the basics for makeup application. I've learned a TON through the years doing my own makeup and makeup on other women, so I thought what better way to share my knowledge than by breaking it all down for my GGs one step at a time.
To kick things off, we're starting with the base of it all: Foundation. I didn't wear foundation until my late twenties, I was always blessed with pretty clear, very even-toned skin. Then came birth control, and all that went right out the window. I learned most of what I know about foundation by applying it to other people, which is a really great way to learn. Because of my makeup artist years, I learned which formulas, shades and coverage levels work best on which skin tones.

The most asked question I get is, how do I find my shade? I dive into that in detail in today's video. Another frequently asked question? Coverage. What is the difference in coverage levels? What are the different coverages? How do I know which coverage that my skin needs? So. Many. QUESTIONS. And girl, I got ya. These questions are also covered in my video:
In case you missed it in the video, below I listed some of my favorite products based off coverage.

MAC Studio Fix Fluid – What I'm wearing in this video
Bobbi Brown Skin Long-Wear Weightless

Charlotte Tilbury Magic Foundation