Y'all know I love my crockpot for Fall. In case you missed it, be sure to check out this recipe for crockpot shrimp n' grits… So good!
Slow cookers are such a blessing because you literally just set it and forget it. You throw your ingredients in, then 8 hours later you have a wonderfully flavorful meal… Not to mention a home that smells delicious too!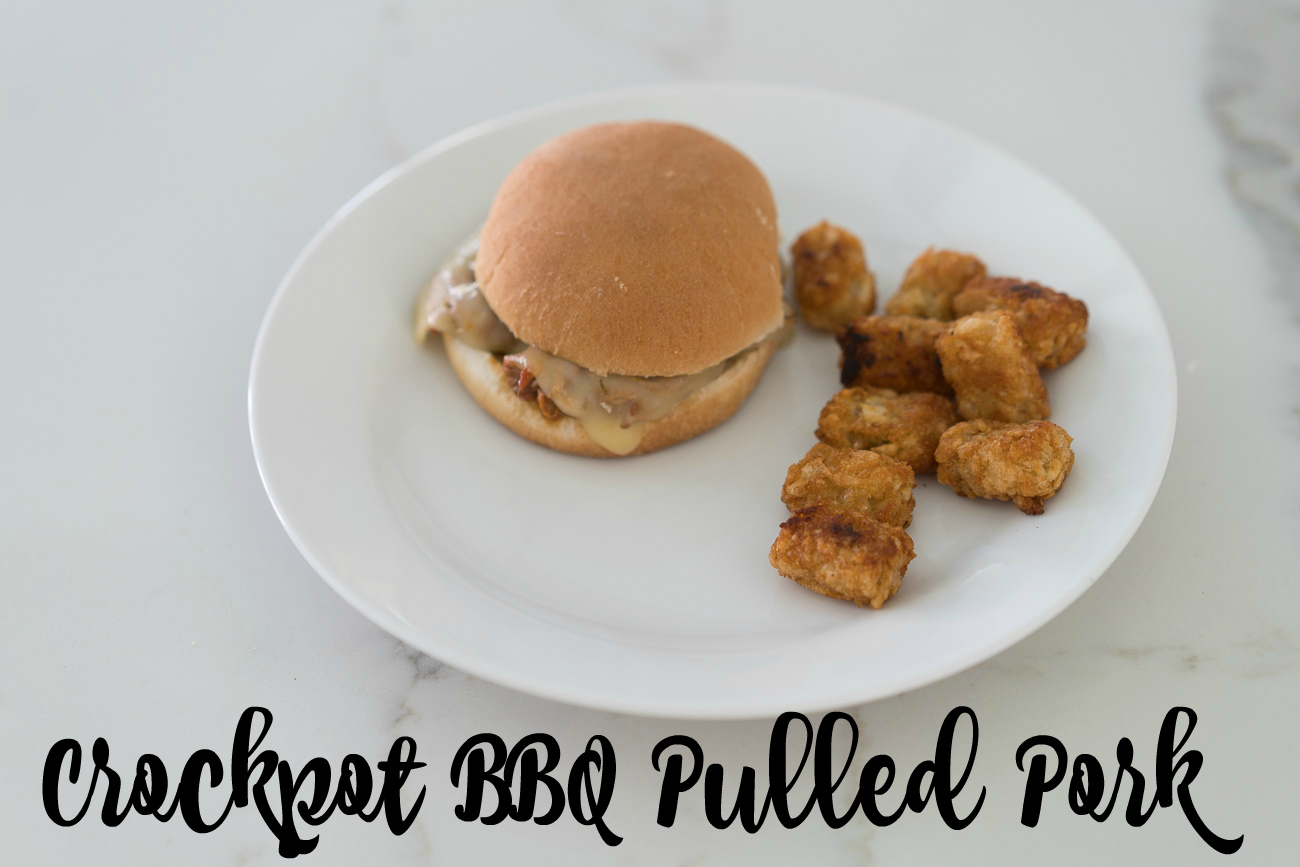 This recipe made some seriously good pulled pork sandwiches. If you like your BBQ tangy and sweet, then make this recipe as is. If you like your BBQ less tangy, more on the sweet side, then leave out the paprika. Next time, I'll probably cut the paprika in half, just because we prefer our BBQ more sweet.
Ingredients:
2-3 lb. pork loin
1 tbsp. onion powder
1/4 tsp. garlic powder
2 tsp. sea salt
1 tbsp. paprika
1 tsp. fresh cracked black pepper
8 oz. BBQ sauce (we love Sweet Baby Ray's)
1/2 cup water
1 can of Coca-Cola (I use mini size Cokes)
Instructions:
Add pork loin to crockpot. In separate bowl, combine seasonings, BBQ sauce, water and Coca-Cola. Mix all ingredients well then pour on top of pork loin. Cook on low for 8-10 hours. Pork loin should be falling apart and easy to shred using only a fork.
Head's up: I cooked my pulled pork in the crockpot on high for one hour, then low for approx. 6 hours.
---
I serve my BBQ shredded pork with a slice of pepper jack cheese on a sweet Hawaiian bun or potato bread bun. Trust me, this combination is delicious! Pulled pork sandwiches are perfect for Football season, it's packed full or flavor and hearty. This recipe makes enough pork for at least 10 sandwiches.
Leave a comment below and let me know if you'd like to see me share more crockpot recipes for Fall. I'm thinking about sharing crockpot recipes weekly this season as I continue to try new and old recipes myself.