Fall is everyone's favorite. Every single person on social media has declared their love for weeks now for our current season. I don't blame them for loving the cooler weather and changing leaves. In fact, I totally agree. There are about one million reasons to love Autumn. Personally, my very favorite thing about any season is the fashion.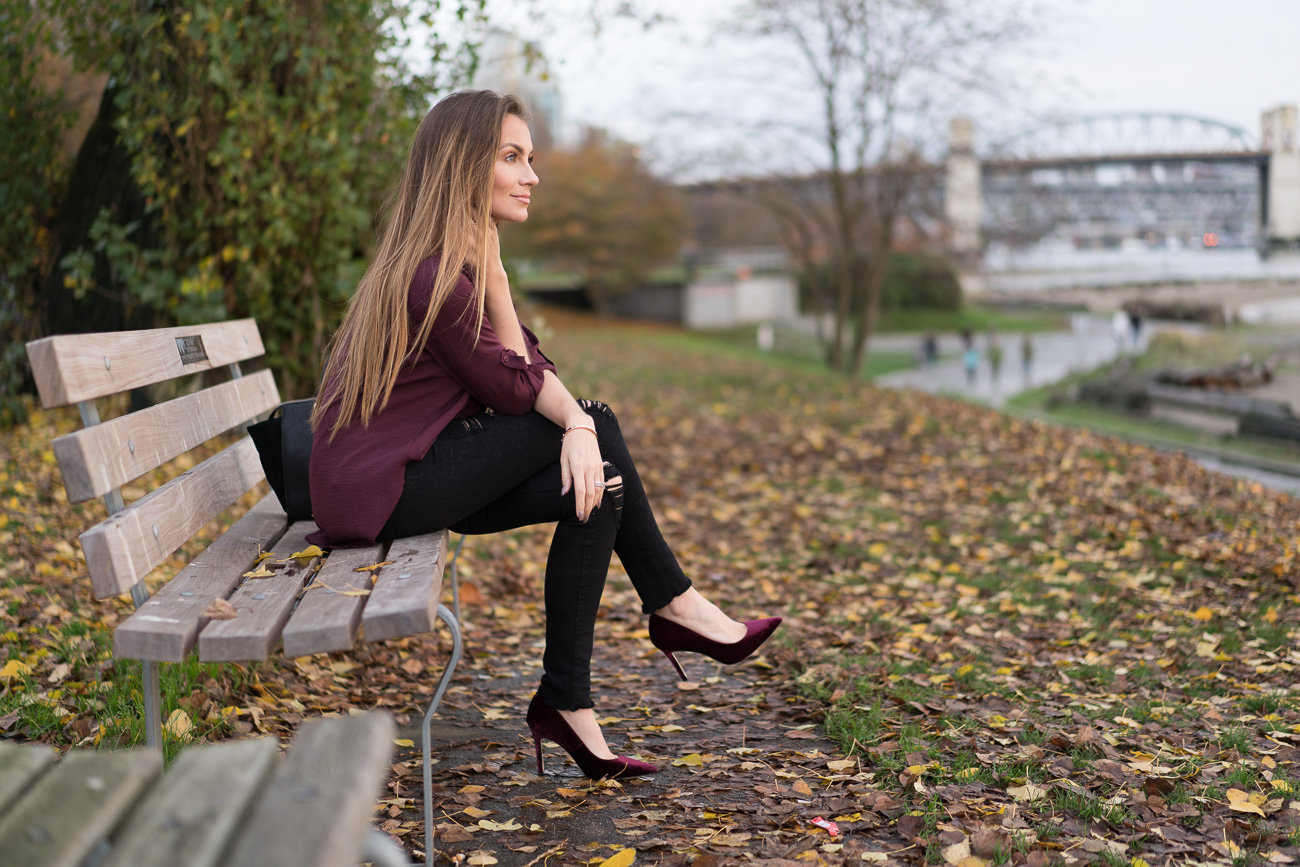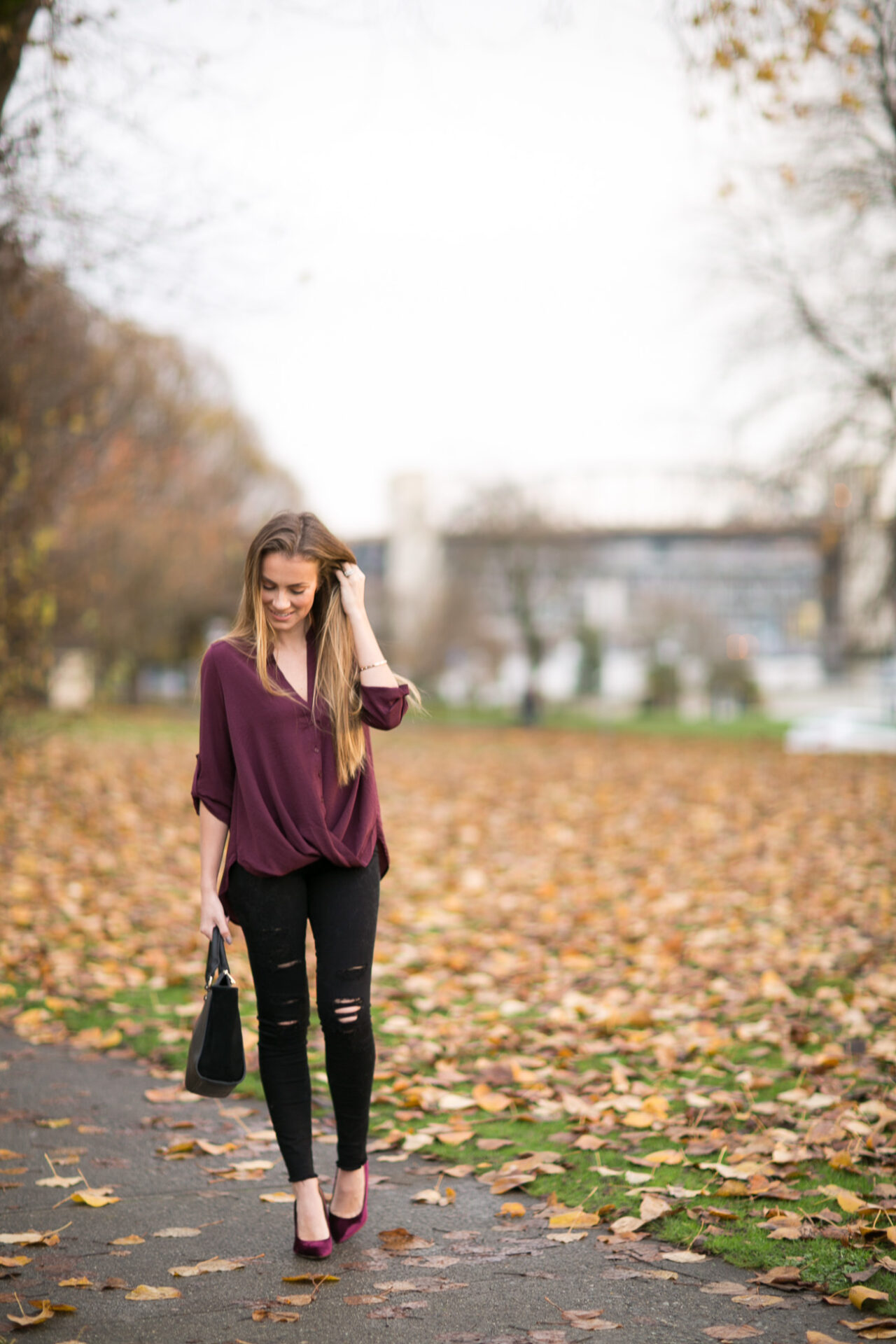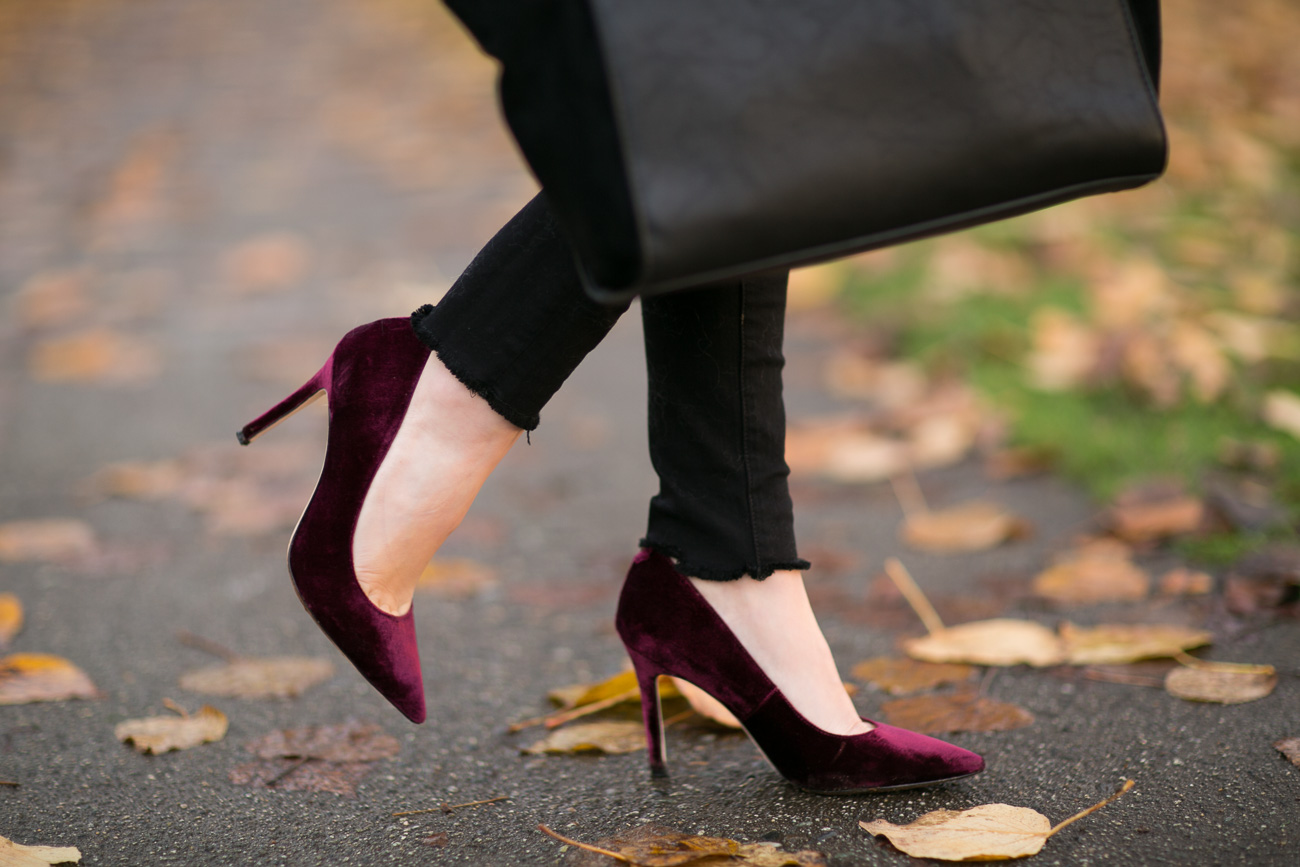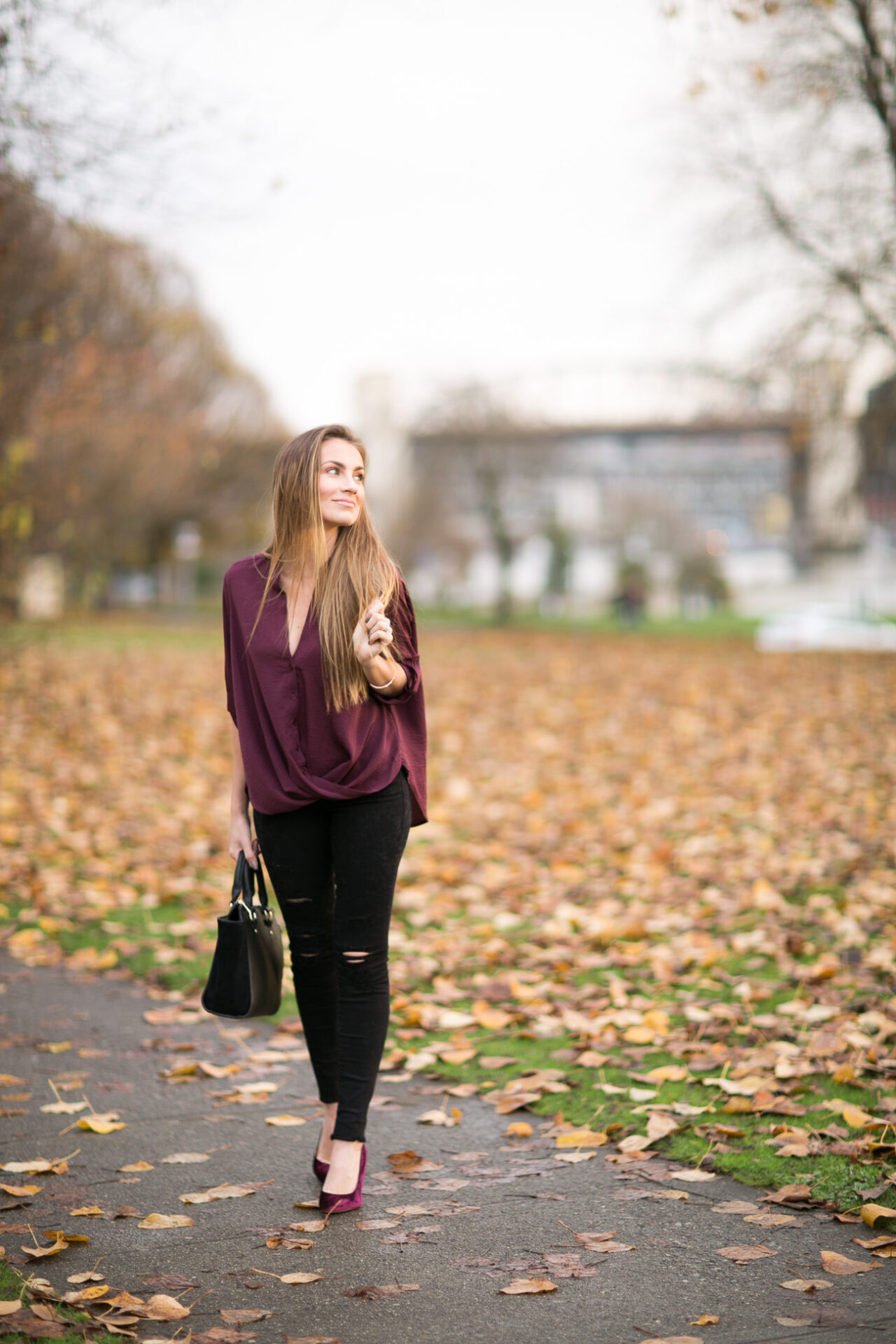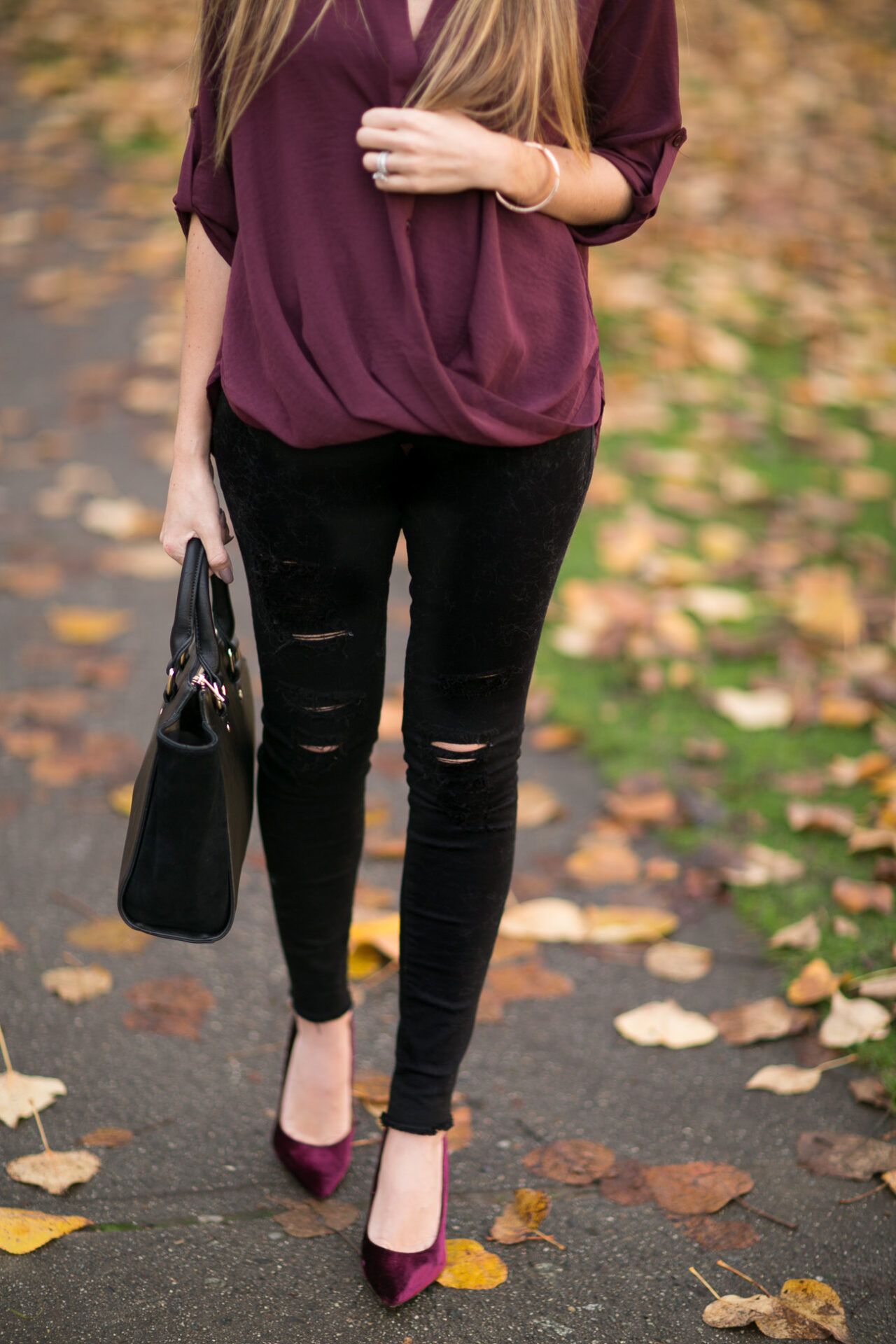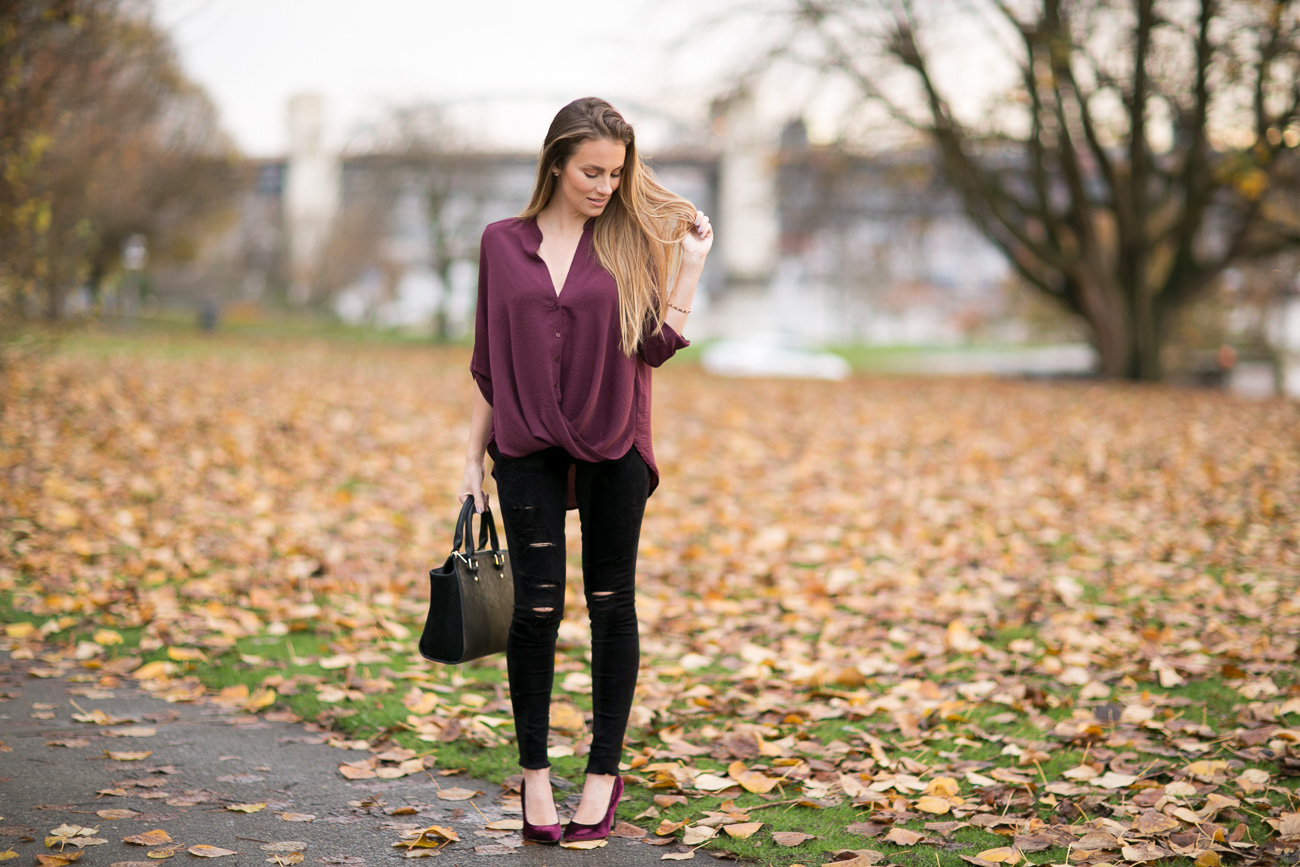 Fall brings about a whole slew of style options that we put away during the sweltering summer heat. Here are 7 my favorite reasons why Fall is the best season for fashion:
Deeper, richer colors. During Spring, trends gravitate towards pastels and whites. Summer trends towards brighter hues. Fall is all about the deeper tones. You can't go wrong with burgundy this season. This rich shade looks stunning on just about ay skin tone.
Faux Fur. There's something so chic about a faux fur vest or coat. There's no better way to make a total fashion statement than a fun faux fur coat.
Leather. Another summertime no-no. Leather in the warm weather sticks to you like none other. In the Fall, it's a stylish way to stay warm. These faux leather leggings are currently on repeat in my wardrobe and look great on.
Velvet. I used to detest velvet. The feel of velvet made the backs of my legs hurt (weird, I know. But when something grosses me out/freaks me out, the backs of my legs get this weird, unpleasant sensation). It's as if I did a total flip flop, because now I really enjoy velvet. I mean, I still don't love the feel, but I love the look of it. These heels basically made my heart leap out of my chest, they're so gorgeous. They are the ultimate Fall shoe and I wish I could wear them every.single.day of my life. The photos don't do these beauties justice!
Leopard print. Honestly, leopard is always a good idea in my opinion. You tend to see a lot more of this fantastic print during the Fall than the summer months.
Oversized Scarfs. One word for this trend: Obsessed. If you haven't seen my blanket scarf tutorial yet, watch it here.
Print mixing. This trend isn't for the faint of heart. You gotta be a little bold when you decide to print mix. Lately, I'm loving all the leopard print and plaid mixing I've been seeing.
It's no secret that my favorite place to shop any season is Nordstrom. Nordstrom is literally your one-stop-shop to create the most chic looks from head to toe. They carry all of my favorite beauty, fashion and accessory brands. Nordstrom has something for everyone!
Alright, it's your turn… Leave a comment below and let me know what your favorite trend are for Fall this season!
Thank you to Nordstrom for partnering with Hello Gorgeous to create this post.
---
Twist Front Woven Blouse (Under $50; 5 different colors!) // Distressed Skinny Jeans // Velvet Pointy Toe Heels // Winged Faux Leather & Suede Handbag // Rose Gold Crystal Bangle Bracelet
Shop this Fall Season Post: