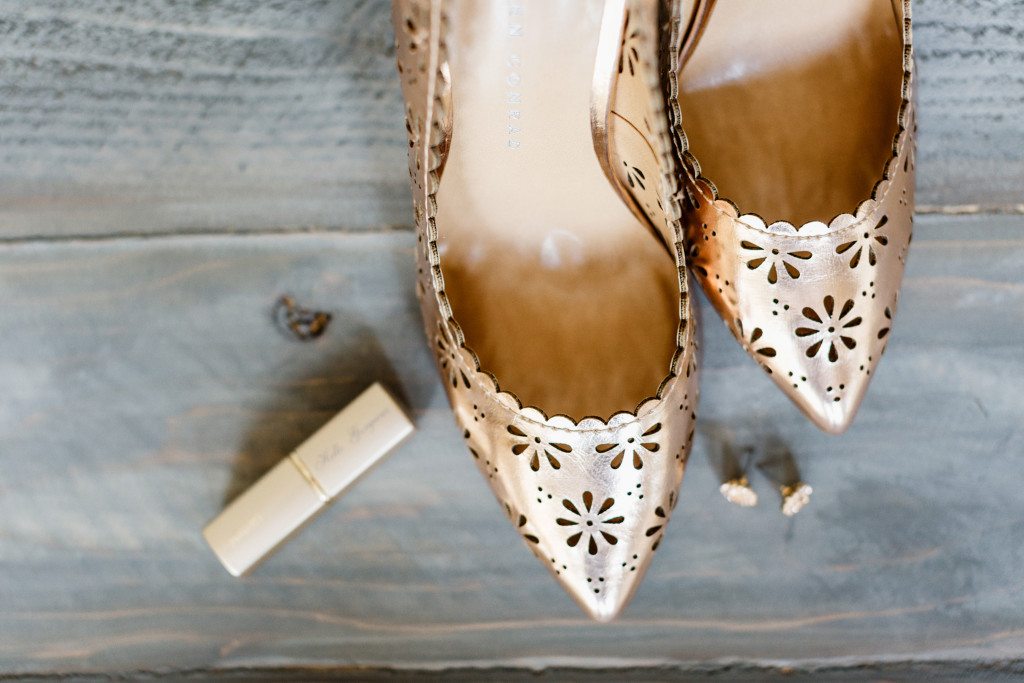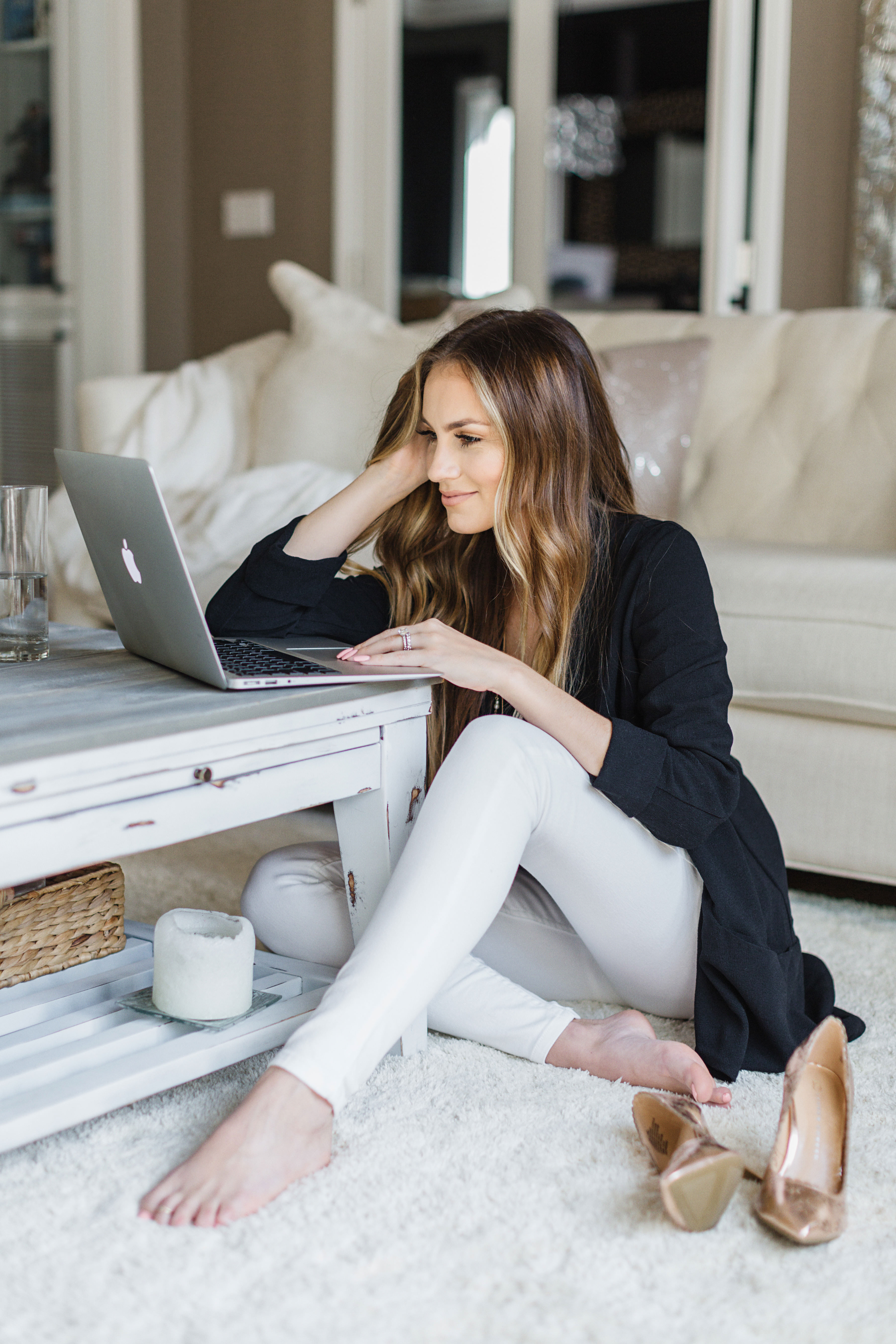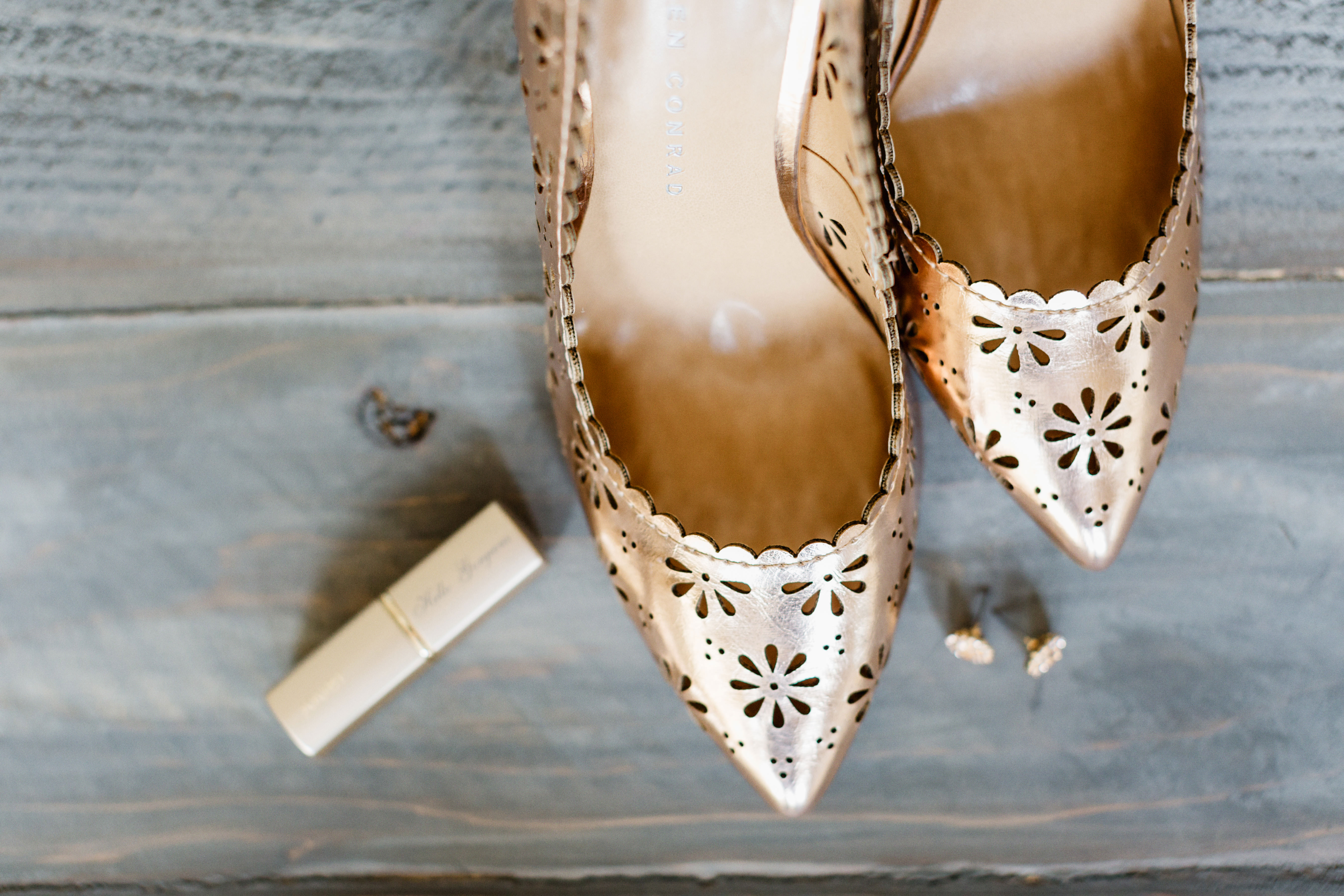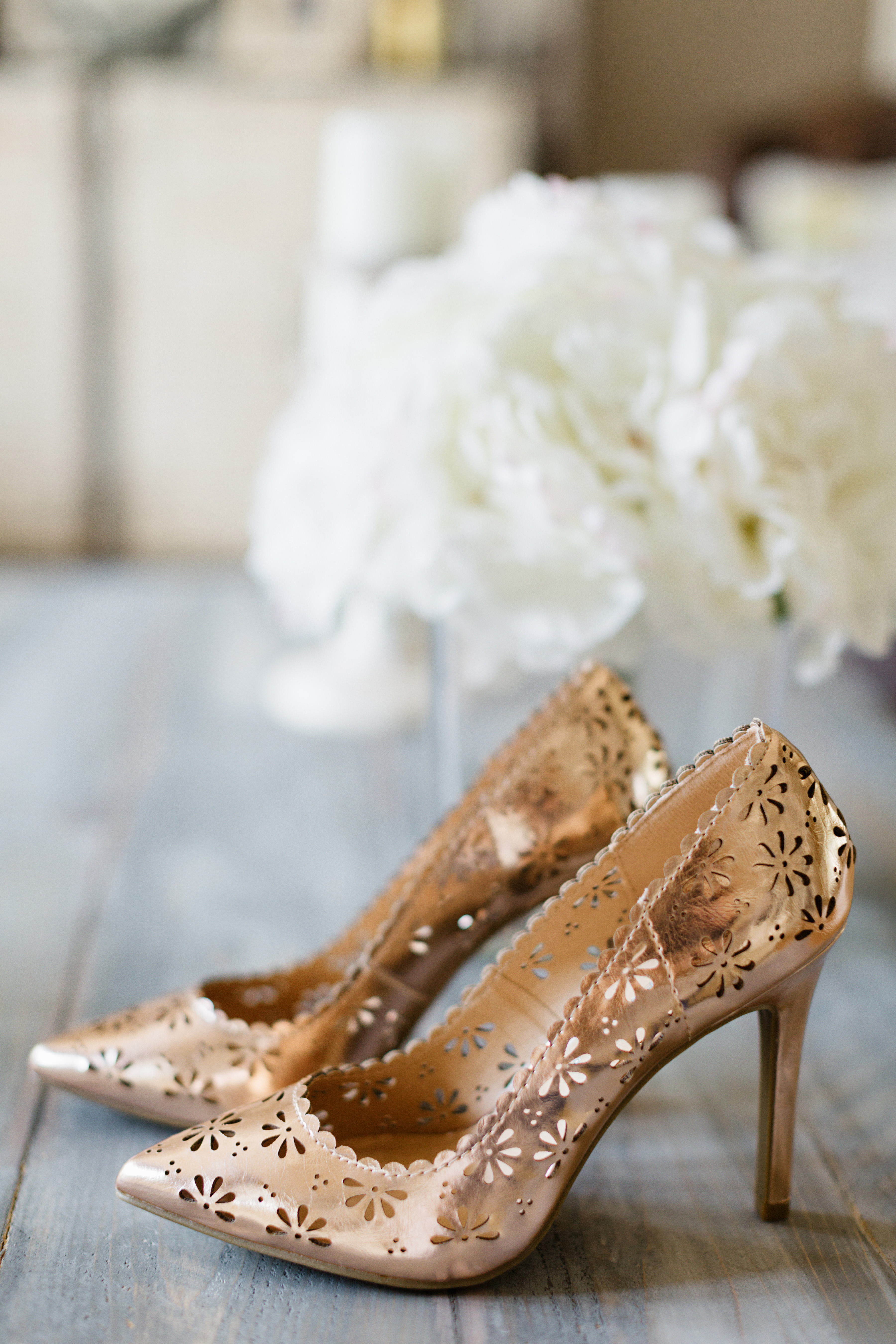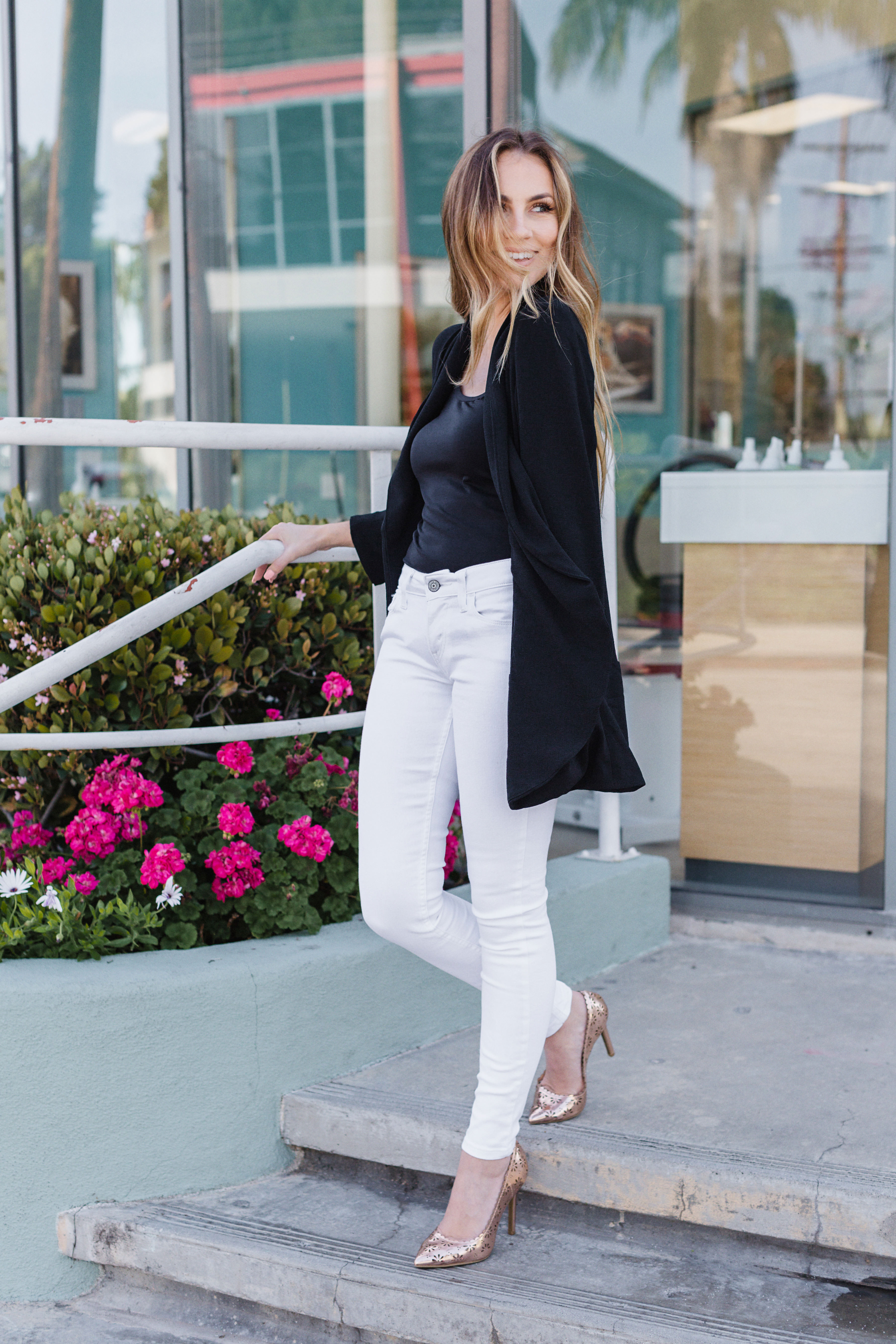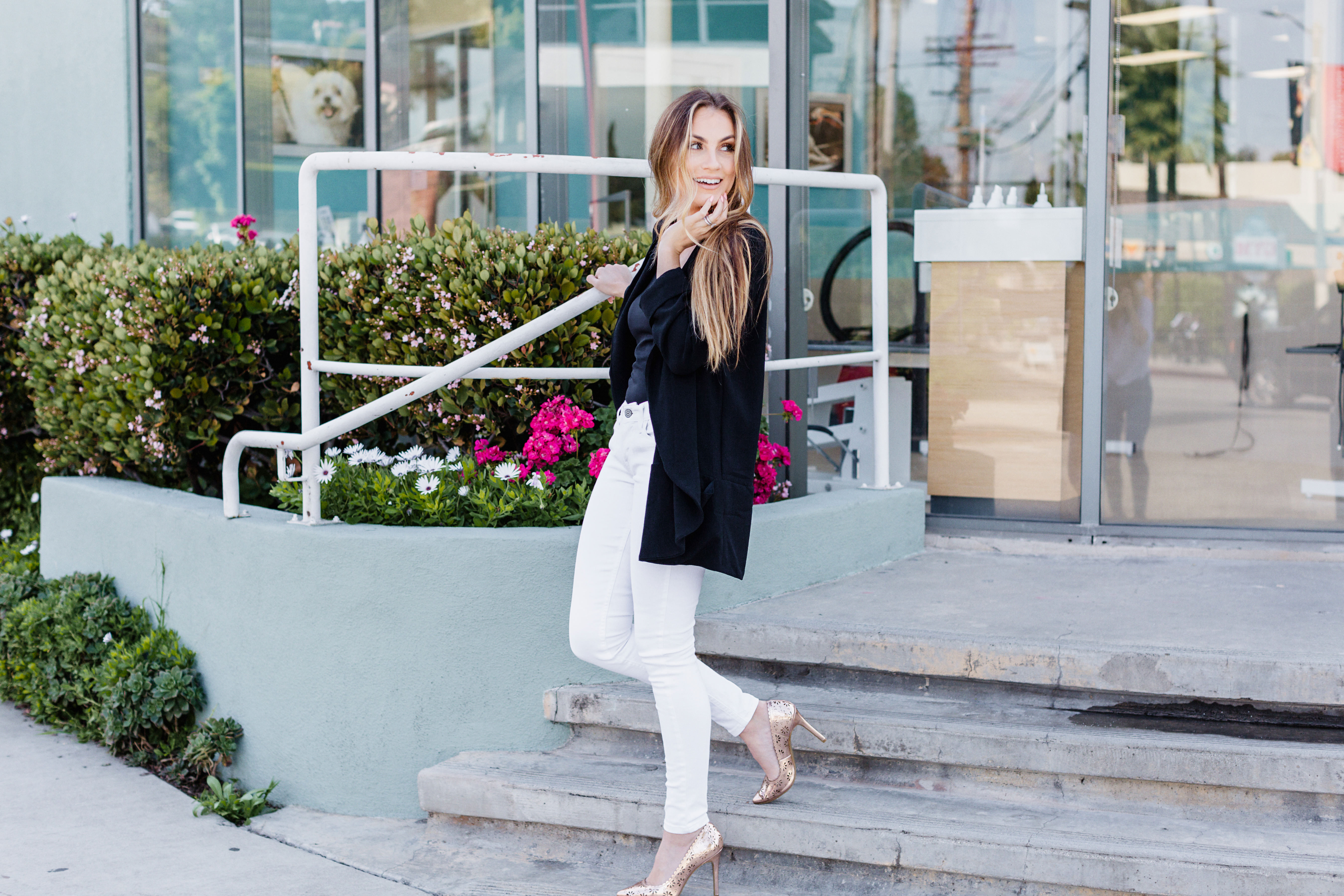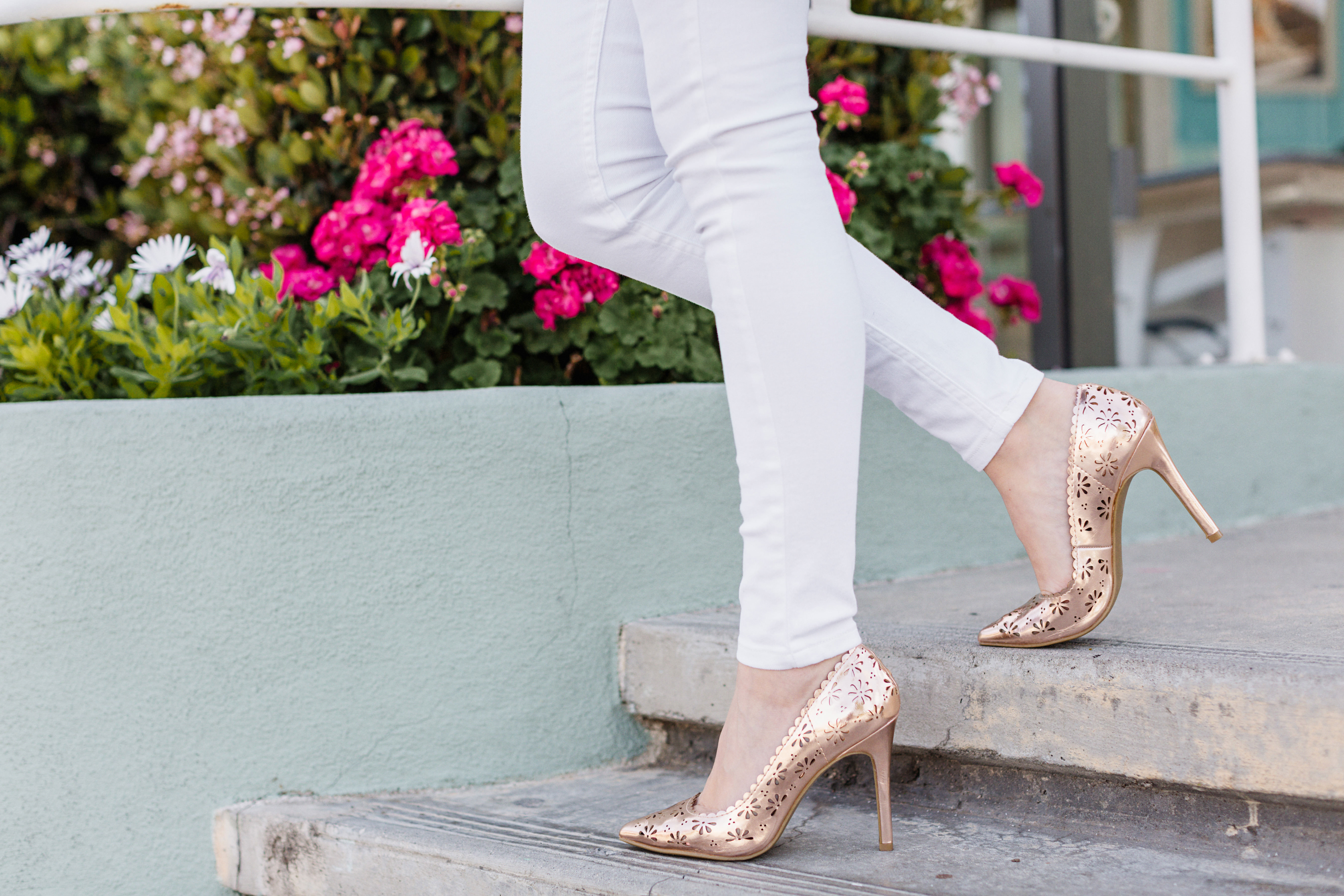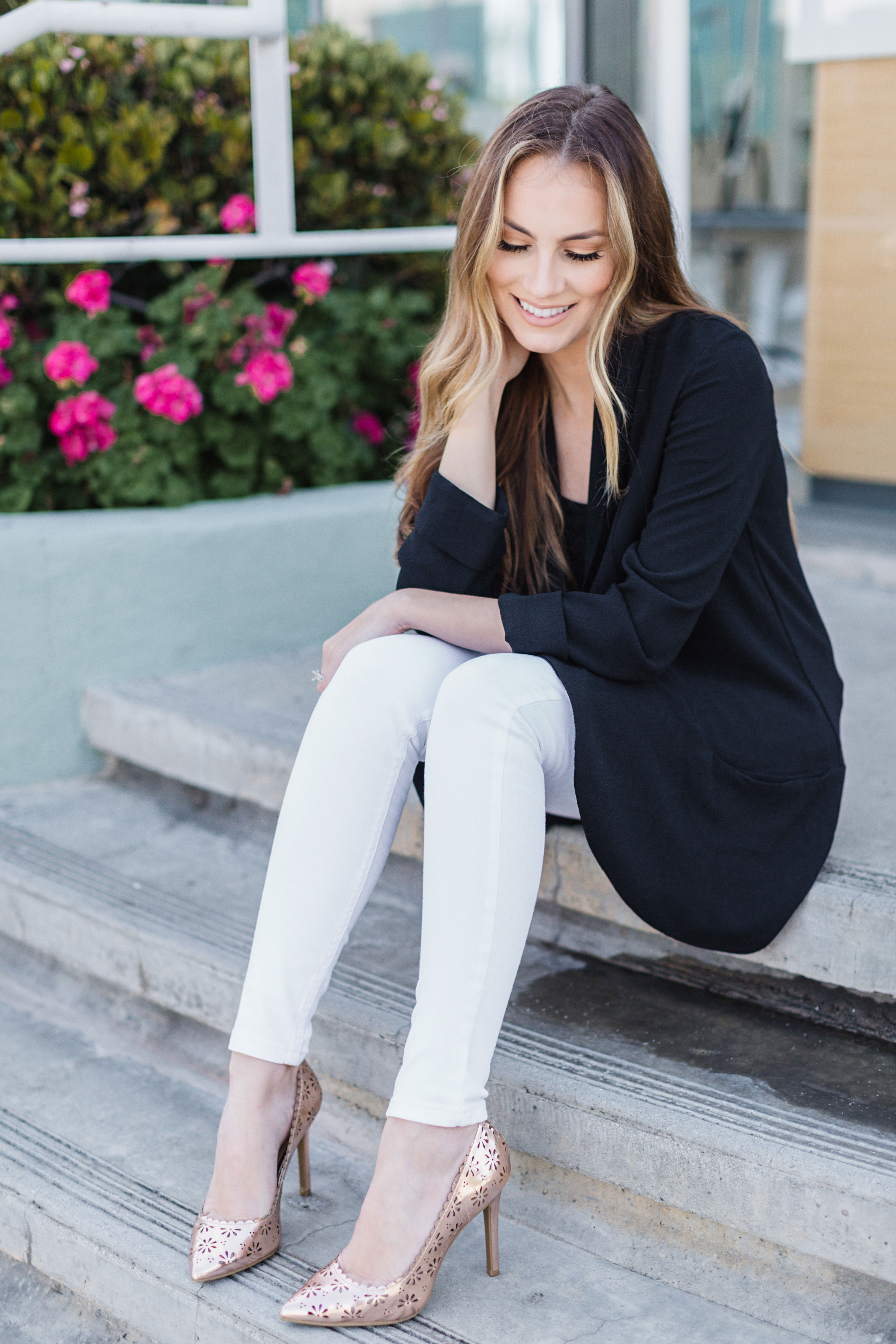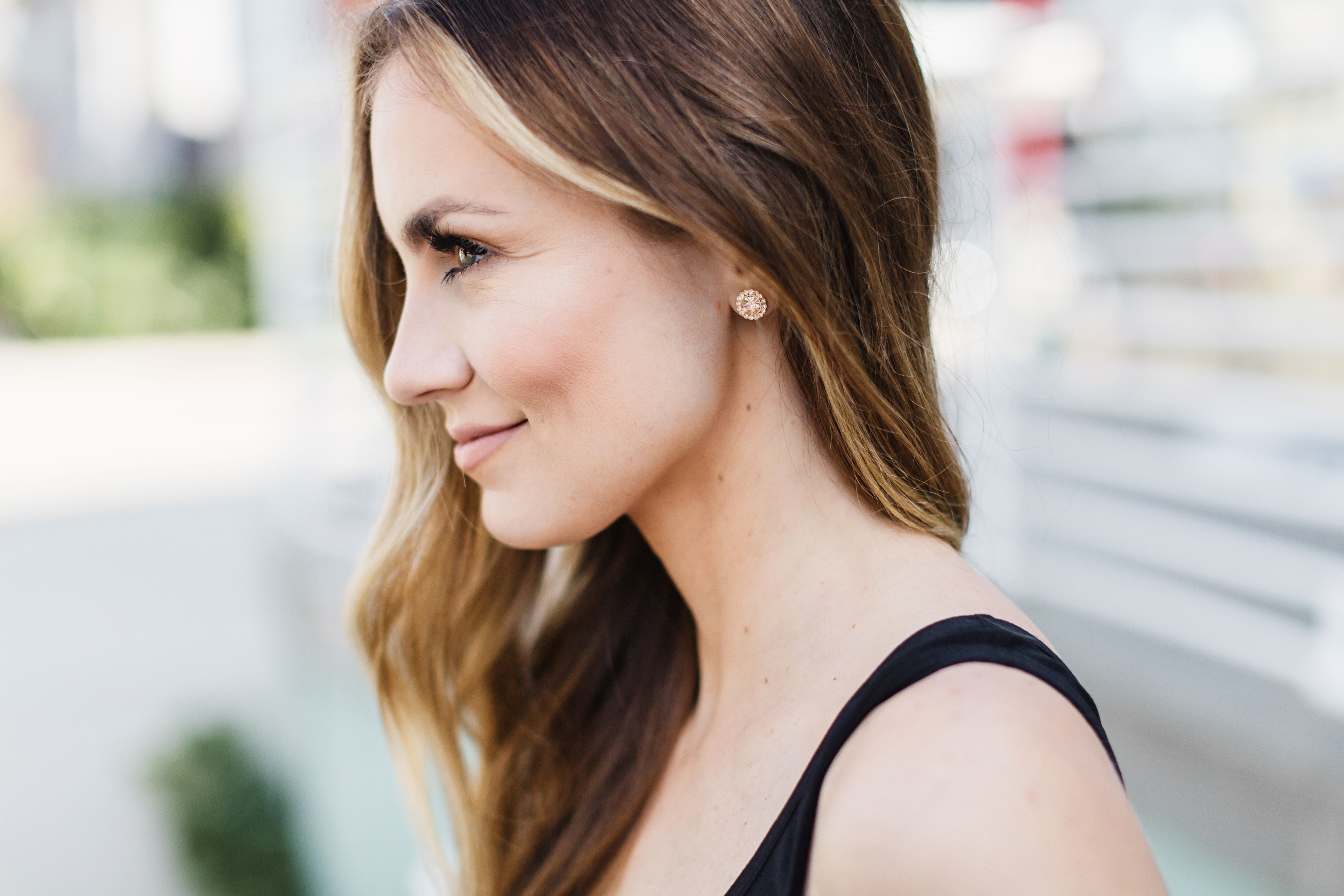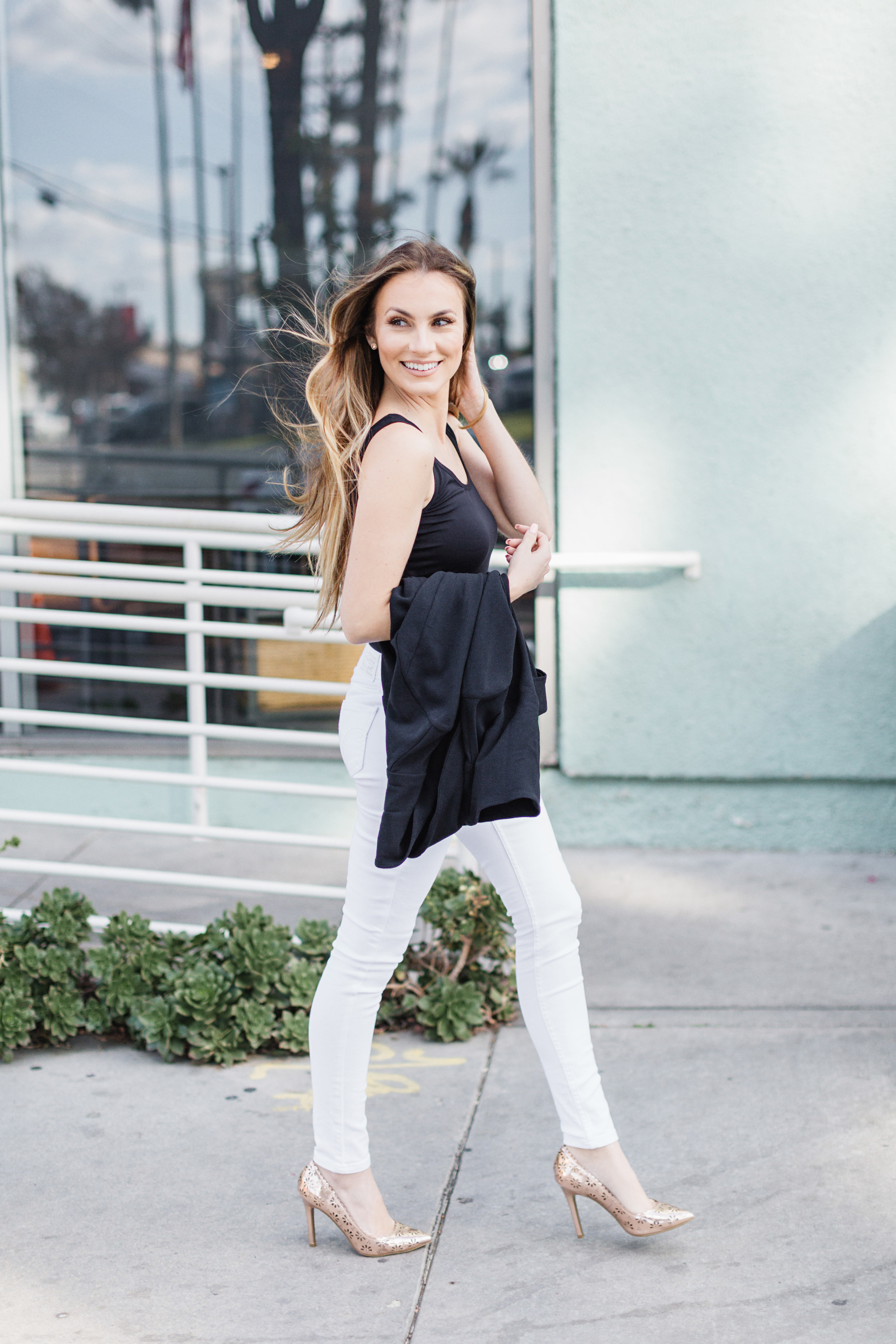 As many of you know, I spent more than a couple of years in corporate America. Needless to say, I know a thing or two about workplace attire and dress codes. I love a simple, chic look that you can wear to the office but can also transition nicely work after work plans. Any woman in the workplace should have several staple pieces in her closet to get her through the average work week. Let's talk about what those business casual pieces are.
A great blazer. Blazer styles differ according to style preference. I tend to lean more toward the super tailored, well-fitting blazers, but those can sometimes be uncomfortable. They're especially uncomfortable when you have to wear them for hours on end. A classic black blazer in a looser cut is great for a more comfortable, but still stylish, look. This blazer is more of a "boyfriend" fit, so I chose to size up to a 4 to really get that oversized feel.
A layering tank top. It's never appropriate to show too much skin (i.e.: cleavage) in the work place. A comfortable tank top in solid colors is the one way to ensure that you're never showing too much (or "telling your story" as my Mawmaw says!). This tank top is long enough to tuck in, so there will never be any worries about bending over and showing what color undies you happened to choose this morning.
White Jeans. This one is for those women who are lucky enough to get away with colored denim in the office. I was not that lucky, but I would sneak them in every chance I got. A pair of white jeans that fit nicely are a must have for every woman's closet, especially during these early Spring months. I'm a Levi's girl and this pair of 535's fit like a glove.
This head-to-toe look was bought entirely at my local Kohl's store. Kohl's has a great selection of classic styles at awesome prices. I love that they carry some of my favorite brands, like LC Lauren Conrad and Levi's. They frequently have killer sales, so be sure to keep an eye on your favorite items!
Thank You to Kohl's and ShopStyle for sponsoring this post.
---
All About This Look:
Women's LC Lauren Conrad Crepe Blazer (also comes in blue) // Rock & Republic Seamless Tank Top (comes in 8 different colors) // Levi's 535 Super Skinny Jean Leggings in "Clean White" // LC Lauren Conrad Women's Floral Pumps in "Rose" // LC Lauren Conrad Button Stud Earrings // LC Lauren Conrad Long Necklace (worn in first photo) // Essie Nail Polish (similar)
Sizing Info: Wearing Blazer in size 4 (for a looser fit), Tank Top in size, Skinny Jeans in size and pumps in US size 7.
Photography by Jana Williams.
Shop This Business Casual Outfit: