32 Life Lessons for my 32nd Birthday | Girl Talk Tuesday
http://angelalanter.com/wp-content/themes/blade/images/empty/thumbnail.jpg
150
150
Hello Gorgeous by Angela Lanter
Hello Gorgeous by Angela Lanter
http://angelalanter.com/wp-content/themes/blade/images/empty/thumbnail.jpg
Today I turn 32.  Thirty-stinkin-two years old.
The way I see it, I have two ways to handle my birthday: curl up in a ball on the couch and drown my "I'm getting older sorrows" in a pint of Ben & Jerry's OR I can choose to be positive and reflect on the life lessons I've learned.  If you know me even a little bit, you know I picked the second option.  I LOVE my birthday.  I always have.  Who wouldn't love one day a year that is your day?  It's the day other people celebrate your life with gifts and cake.  Two of the best things in life, if you ask me.  I don't just love my birthday, I love to celebrate and make other's birthdays special too.
Birthdays are a big deal in my family.  Love of birthdays definitely comes natural to me.  Mawmaw LOVED her birthday.  She wanted everyone to know that she was the birthday girl.
I decided to merge Girl Talk Tuesday with my Birthday to create a special Tuesday meets Wednesday post this week.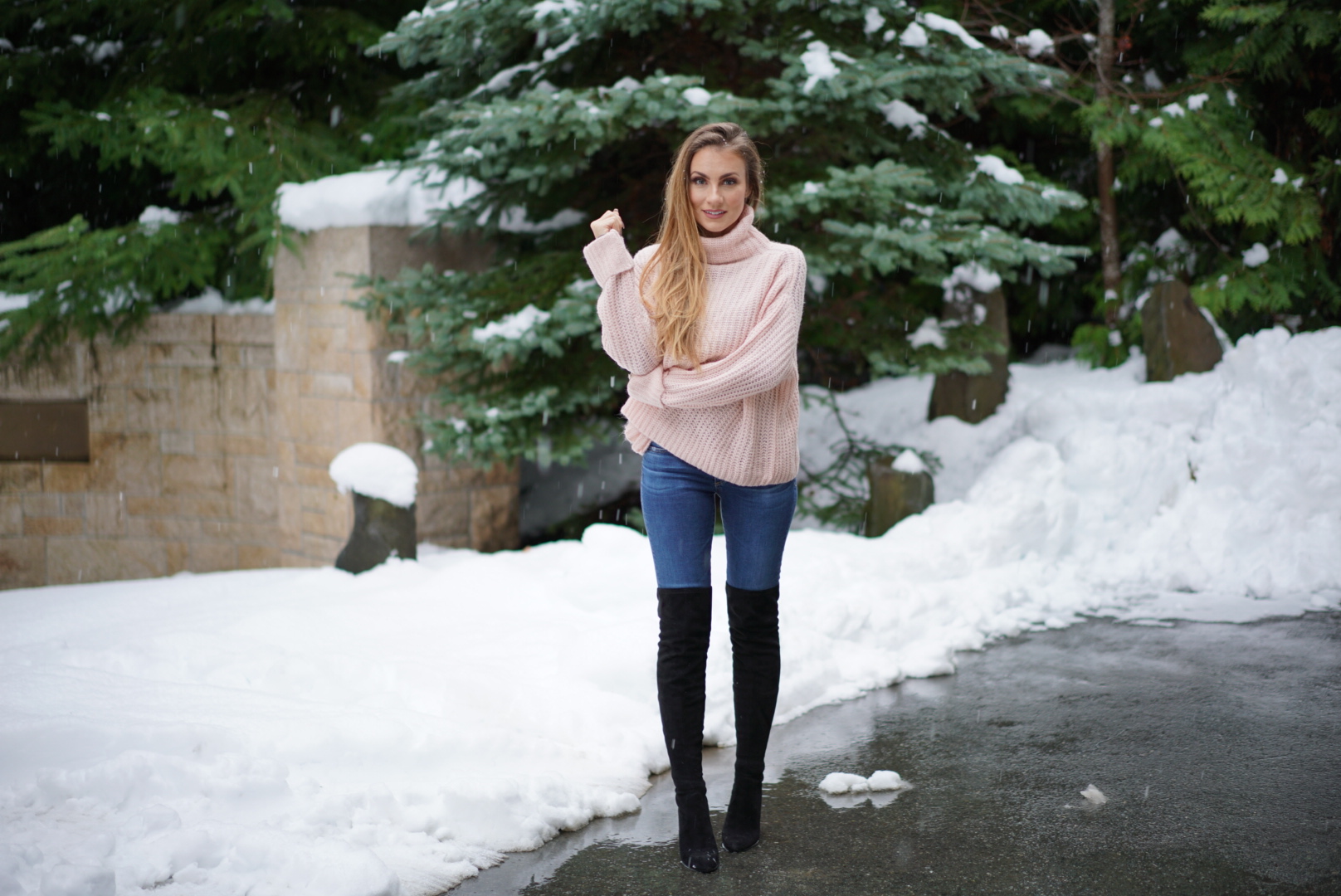 32 Life Lessons:
30 wasn't as scary as everyone makes you think it is.  In fact, I still feel like I'm in my 20's.  Age really ain't nothing but a number.
Say what you mean, but don't say it mean.  You can deliver bad news or criticism in love without being harsh.  It's not what you say as much as it is how you say it.
Never stop learning.  Just because you finished high school/college/whatever, doesn't mean that the learning stops there.  The most successful people are those who are the first to admit they don't know everything because they are always willing to learn.
Love hard.  With your whole heart and without conditions.
Nothing takes the place of real conversation.  In this day and age of technology, it's so easy to go days at a time with only having conversations via email and text.  The problem is that you can't hear the emotional inflections or read body language.  I get that we're not all blessed to have every conversation in person.  But nothing replaces making a real connection with someone and that just simply can't be done over text.
Save more than you spend.  Another one that can't always be done, but I'm a firm believer in putting away money for a nest egg, rainy day, retirement, whatever.  A new handbag feels great, trust me I know…  But being financially stable and responsible feels a whole heck of a lot better than any accessory you've been eyeing.
Treat Yo Self.  Not to totally contradict myself in #4, but sometimes you really do need to splurge on yourself.  Maybe that's a new pair of heels, a piece of cake, a mani or maybe even a bubble bath.  Just know that it is okay to treat yourself from time to time, especially as a reward.
Put down my phone.  My biggest distraction in life lives in the form of an iPhone.  My iPhone contains everything that keeps me from being productive, all in one device.  It also keeps me from connecting with my husband and even can cause me from just experiencing life.
Prefer your spouse.  You won't like your spouse every minute of every day.  But you do have to love them every minute of every day.  A good marriage is a marriage built on love.  A great marriage is also built on love as well as two people who prefer each other over anyone else on earth.  You have to make a choice every morning to prefer your husband over anyone else.
Less tv, more books.  My Pawpaw always called the television, the "Idiot Box."  Kinda ironic seeing on how I grew up to marry an actor, isn't it?!  There is something to be said about wasting tons of time on trash tv (you know what I'm talking about!)  Of course there's nothing wrong with tv!  But being married to an actor has caused me to take a look at what I'm consuming as a viewer, that the time I choose to sit in front of the tv be something that I really enjoy, I learn from…  Not mindless tv.  I feel so much more fulfilled when I use my brain to read a book than I do when I watch yet another episode of Real Housewives, and I love me some Real Housewives of OC.
You need a good girlfriend.  Your husband can be your best friend, but he'll never be your best girlfriend.  Chances are he doesn't care about what color nail polish you wear or what dress you saw at the mall.  We girls were created to be emotional and relational, which are beautiful things.  We just have to learn which conversation topics should be saved for our girlfriends in order to spare our poor hubbies.
Podcasts and audiobooks are an amazing thing.  I was super late to the game on these two amazing inventions.  Now, there's no looking back.  I almost always have an audiobook or a podcast going at all times of the day.  I love taking in information while doing work or driving.
It's okay to not be the best.  This one is a daily inner struggle for me.  When I do something, I want to be the best at it, regardless of what it is.  Call it a competitive nature, if you will.  When I see someone else doing what I'm doing better…  Then I immediately feel like a failure.  I'm learning to stop measuring my results according to what others achieve.
Success isn't measured by your bank account.  We grow up believing that you need to have the best to be the best.  Better grades mean a better job which means more money.  Success in your career is a great thing, don't get me wrong.  It's success at home, with your family and your friendships, that make for a truly happy life.
Cooking can be fun.  I have several girlfriends who don't enjoy cooking.  I grew up in a family of really good cooks.  Every family gathering you could count on some good food, it was a given.  When I moved out to LA, my entire family was back East, so I had to either figure out this cooking thing on my own or eat every meal out.  I looked at cooking as a fun hobby and I love being able to create interesting and fun new meals.  I don't really ever dread having to go home and cook dinner.  I like being able to try new things.  Sometimes I get it right and others, not so much.  That's okay though.  Matt loves that I love to be in the kitchen whipping up new recipes.
Stay hydrated.  I get pretty intense about drinking water.  I count my intake every day, and I stick by it.  I'm a firm believer that your skin and your body directly benefit by staying hydrated.
Dogs make life better.  Read this post if you want to see all of my reasons why.
You'll never regret chasing your dreams.  But you will regret it if you don't chase them.
Get good sleep.  The saying, "You can sleep when you're dead" is for the birds.
Be the first to apologize.  Even if you don't want to or don't feel like you're in the wrong.  Find what you did incorrectly, and apologize for that.
Always ask for forgiveness.  Saying you're sorry isn't enough.  It's not a true apology with asking the one you wronged for forgiveness.
Have dessert.  Maybe not after every single meal…  But life is short, order the dessert.
Marriage isn't 50/50.  Marriage is 100/100.  You have to try your best every single day to give 100%, 50% won't cut it.
Be careful who you give your time to.  Be choosy who you allow into your heart.
Be quick to listen and slow to speak.  The best conversationalists are really just the best listeners.  Work on listening to what is being said instead of formulating your response.
Fresh flowers and a scented candle make for a cozy home.  Fresh flowers add color and life; candles add warmth, glow and scent to a room.  Both help to create ambiance in the home.
When you look bad, you'll feel bad.  Taking care of your body and appearance lift your spirits and your self esteem.
Take your vitamins.  I can tell a difference in the way I feel on the days I take my vitamins.  In this age of processed food, it's impossible to get all of the nutrients our bodies need in our diet alone.
Cherish your grandparents.  I grew up believing that my Mawmaw was invincible.  She was the strong matriarch in our family.  It was almost as though I couldn't comprehend the thought of her not being here one day.  I'm so glad I have the many memories I do with her.
Don't settle for less.  Don't settle for the wrong relationship, the wrong job or even a wrong friendship.  God's way is always better than what we could have ever planned for ourselves.
Being a giver is so much more rewarding than receiving.  Serving often benefits you way more than the person you are serving.
Coffee is essential for life to even begin each morning.


---

Please leave a comment below with some of your most valuable life lessons, whether practical or heartwarming.  I love so much reading each one of your comments.  I'm thankful for the time you take to join me on this journey each week!