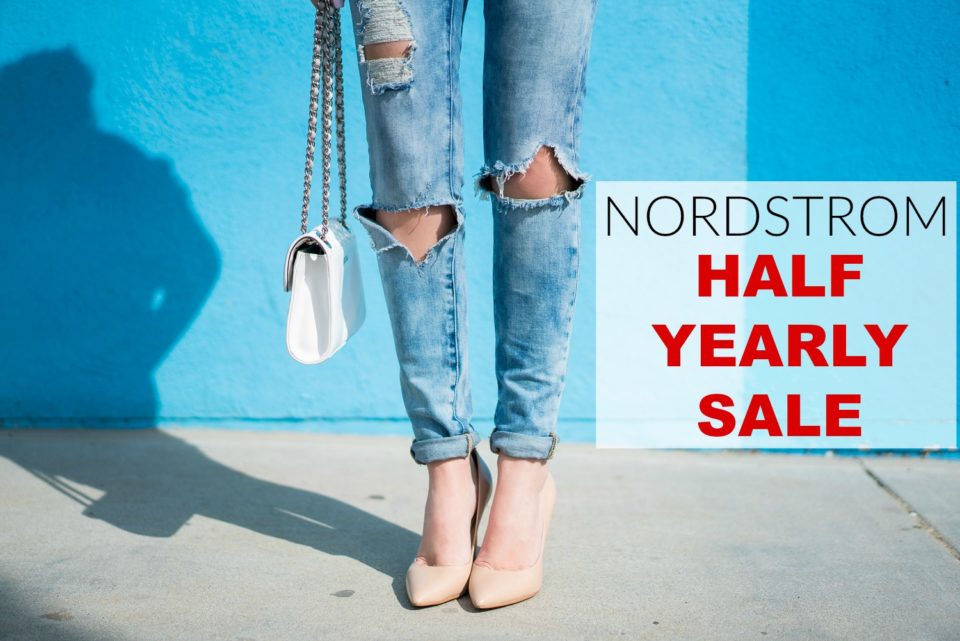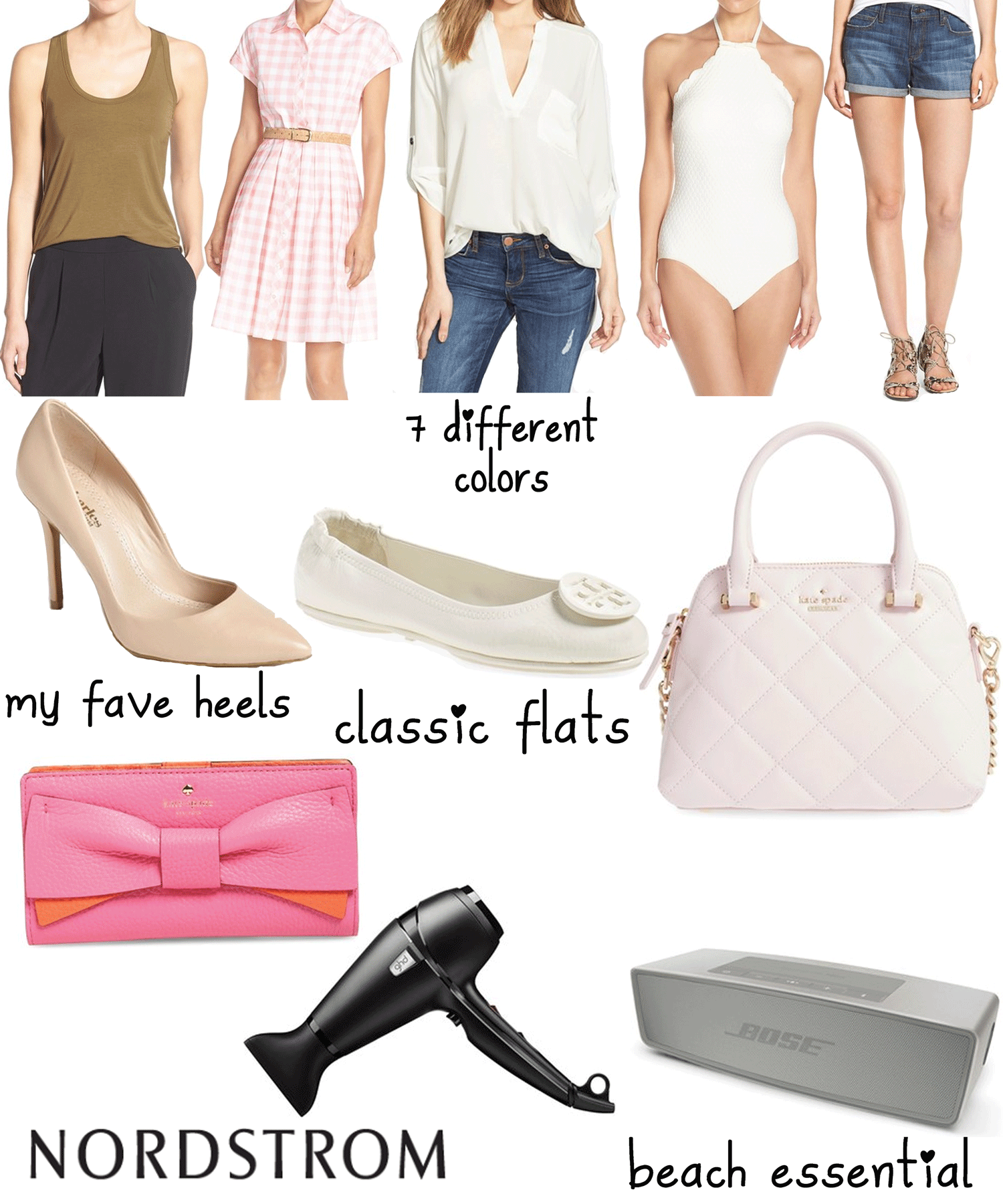 I love a good sale.  Of course I do, who doesn't?  There are certain pieces that I buy throughout the year that I don't wait to go on sale, others I wait for.  It mostly depends on the brand, price point and usability.  When it comes to brands like Kate Spade, Tory Burch and Rebecca Minkoff, I sometimes wait for a good Nordstrom sale to pick up those pieces.
The Half Yearly Nordstrom sale is currently going on and I rounded up my top choices that are currently available.  The pieces I picked I either already own or I have something very similar.  I love each item I picked out and here's a few reasons why:
Tory Burch Ballet Flats:  Matt bought me these flats in the classic black and gold color combo several years ago and I still love them.  They go with just about any casual look and the quality is fabulous.  I love the white on white style for summer.
Kate Spade New York Stacy Bow Leather Wallet:  While shopping a couple weeks ago in Pasadena, I came across this wallet at the Kate Spade store and loved it.  I regret not pulling the trigger on this purchase.
LUSH Roll Tab Top: I purchased this top in white last year during the Nordstrom Anniversary Sale and it's one of the few pieces I hung on to all year.  This top is a longer length which is great for pairing with leggings or skinny jeans if you want to be sure that your booty is covered (please cover your tush if you're wearing leggings, ladies!)  It comes in 7 different colors and it's an office wear staple.  It can be worn tucked in with slacks or a skirt for a sharp business look.
BOSE Speaker:  Matt bought this speaker last summer while we were living in Alabama and it was perfect for our beach weekends on the Panhandle.  It's bluetooth which is the only way to listen to your Spotify playlist in my opinion.
Charles David Pact Pump:  I've talked about these pumps about a million times.  I'm getting ready to purchase my third pair in nude because I literally wore my second pair out and I've somehow lost my second pair in all of my travels.  They are by far the most comfortable pump I've ever worn.  They come in 21 different colors or patterns and to be honest, I can't recommend them enough.
Hair Dryer:  I don't own this particular brand of hair dryers, but I own one extremely similar.  I've heard nothing but praises about GHD, which is why I'm recommending it.  Buying a good quality hair dryer makes all the difference in the world when it comes to dry time.  If you want to cut down on the time you spend on your hair, make the investment.  You won't be sorry.
---
Tory Burch Ballet Flats  //  Kate Spade New York Stacy Bow Leather Wallet (2 different colors)  //  Kate Spade New York Small Satchel  //  Joe's Rolled Hem Denim Shorts  //  Lush Perfect Roll Tab Sleeve Tunic (7 different colors)  //  Eliza J Shirtdress  //  Kate Spade New York Marina One Piece Swimsuit (also comes in pink)  //  Bose Bluetooth Speaker  //  Charles David Pact Pump (21 different colors)  //  BLANKNYC Distressed Cropped Skinny Jeans (wearing different wash in banner photo)  //  GHD Hair Dryer
Shop These Half Yearly Sale Picks: