Who doesn't need a 5 day detox in their life?
At some point or another, we all do. Can I get an amen?!
With the holidays upon us, it's absolutely the most difficult time of the year to stay on top of our diets and routines. Everywhere we look there is temptation… Typically in the form of Santa-shaped cookies dripping with delicious buttercream frosting.
GET BEHIND ME, SATAN!
Whether you're looking for a reset now, or as a part of your New Year resolution, I've got you covered.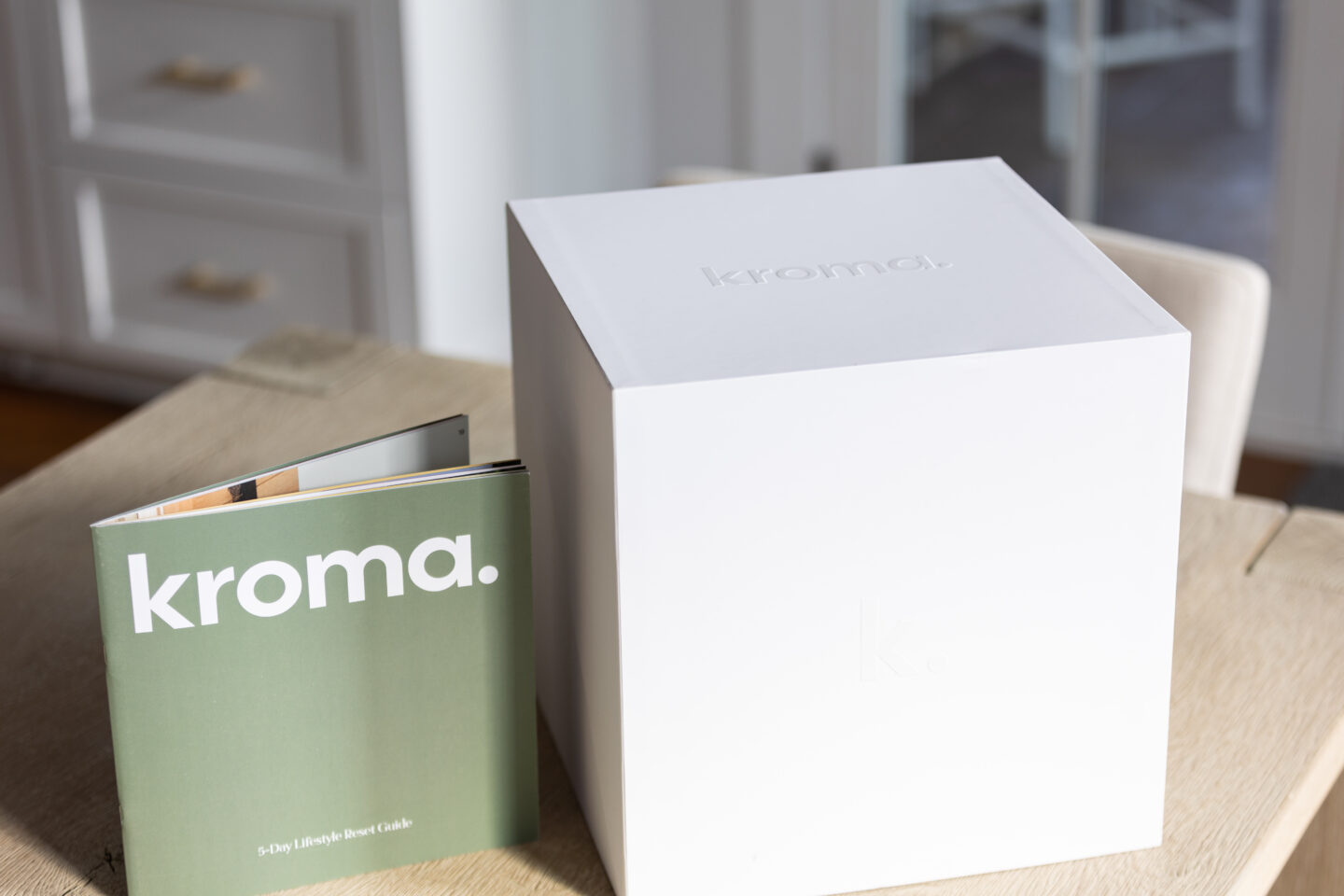 Introducing the Limited Edition: Deluxe 5-Day Reset from Kroma Wellness.
I know, I know… You hear 5 day detox and you think about a juice cleanse that will leave you feeling emaciated and so sick. That is NOT what this is.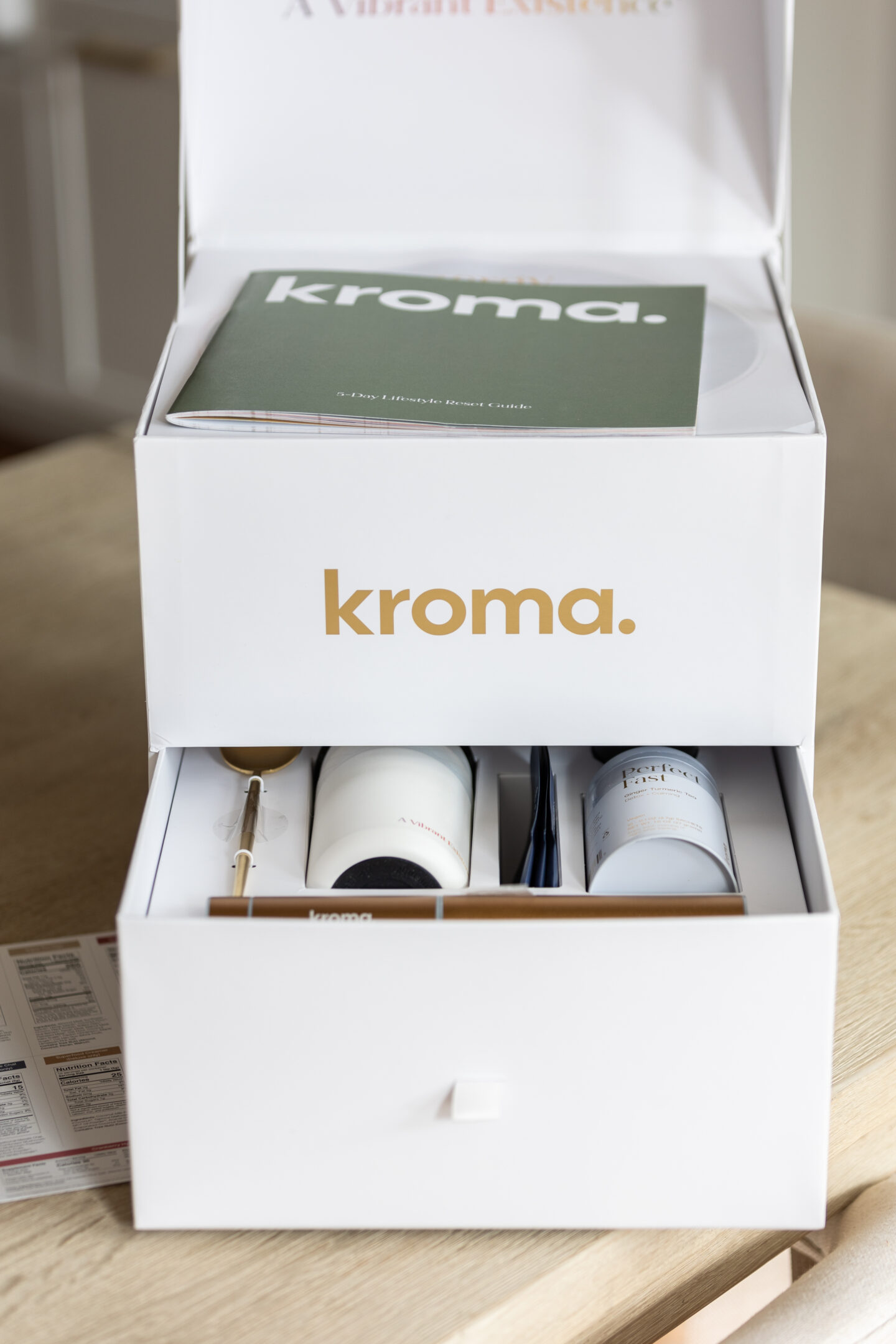 Kroma's 5-Day Reset is everything you need to reset your mind and body in a delicious and nutritious way.
As you know, I have been dairy-free as well as free from gluten, red meat and so much more these past couple of months. I felt like a guided reset would be so amazing to help me really get my body and my digestion on track once and for all.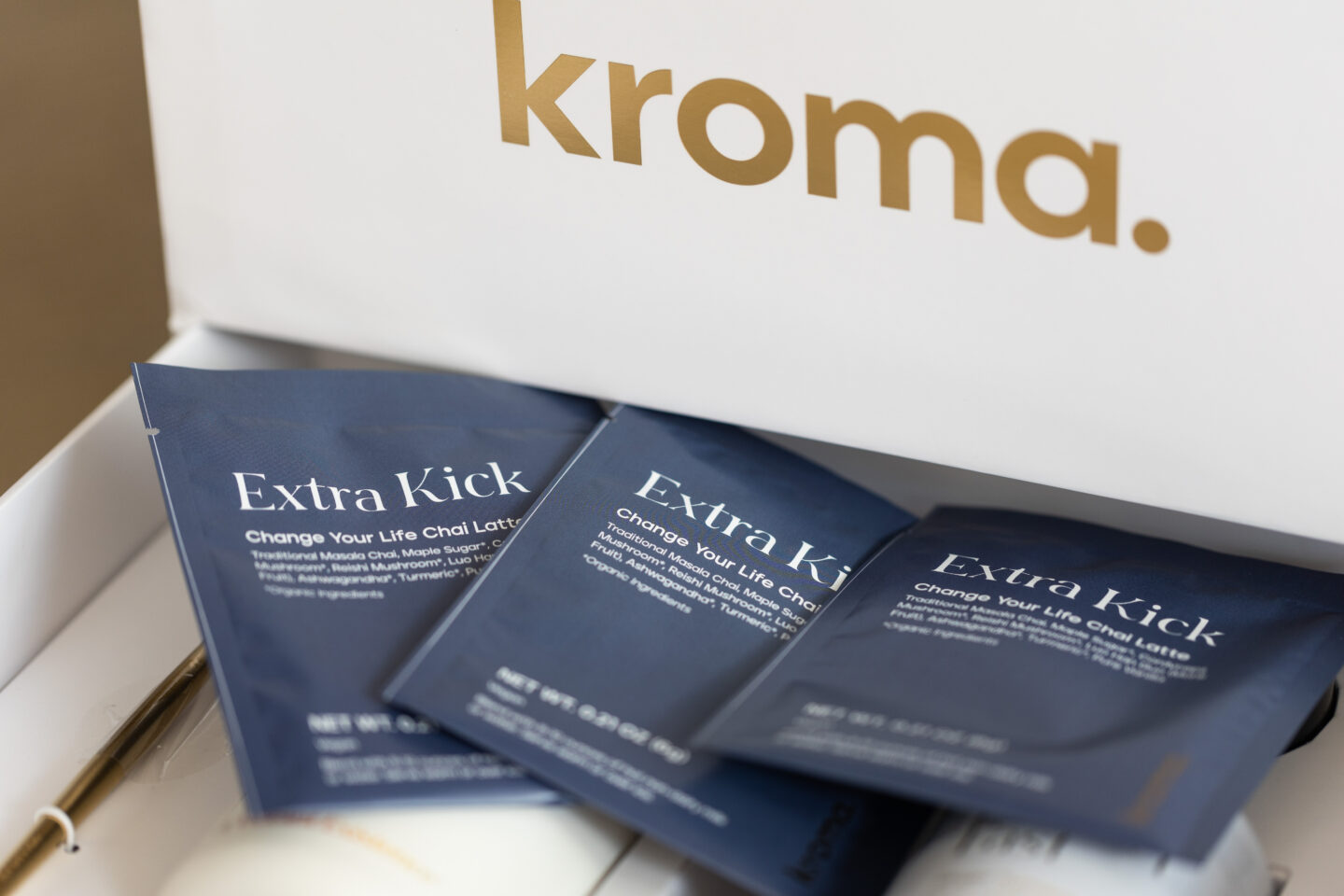 This box is delivered straight to your door and comes packed with 10 foods and drinks for you to partake in daily for five days. Each meal or drink is full of nutrients and flavor like you wouldn't believe. All you have to do is add hot water or whatever non-dairy milk you prefer and enjoy.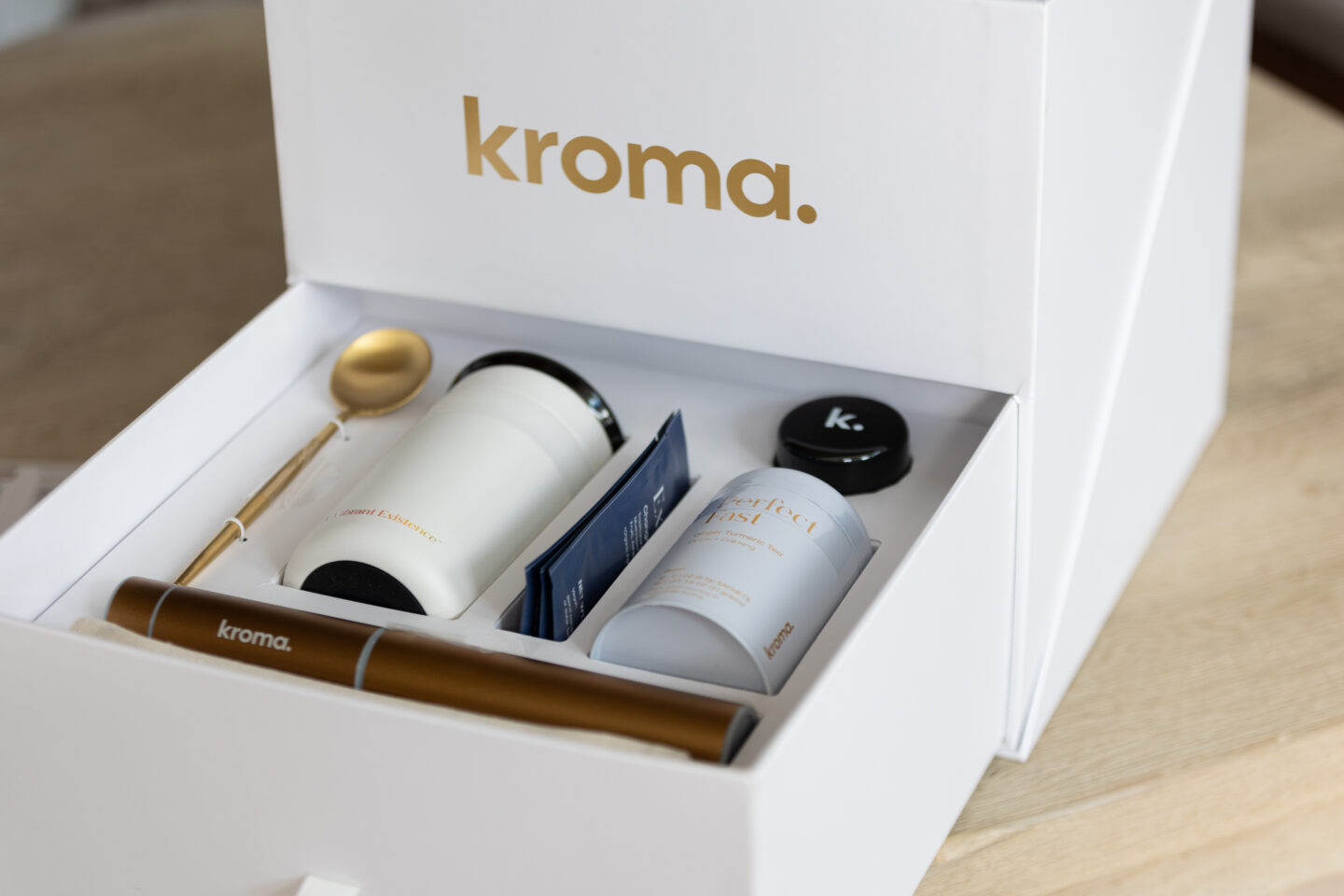 There are no recipes to follow. This 5 day cleanse is fool-proof and they truly couldn't make it easier for you to do.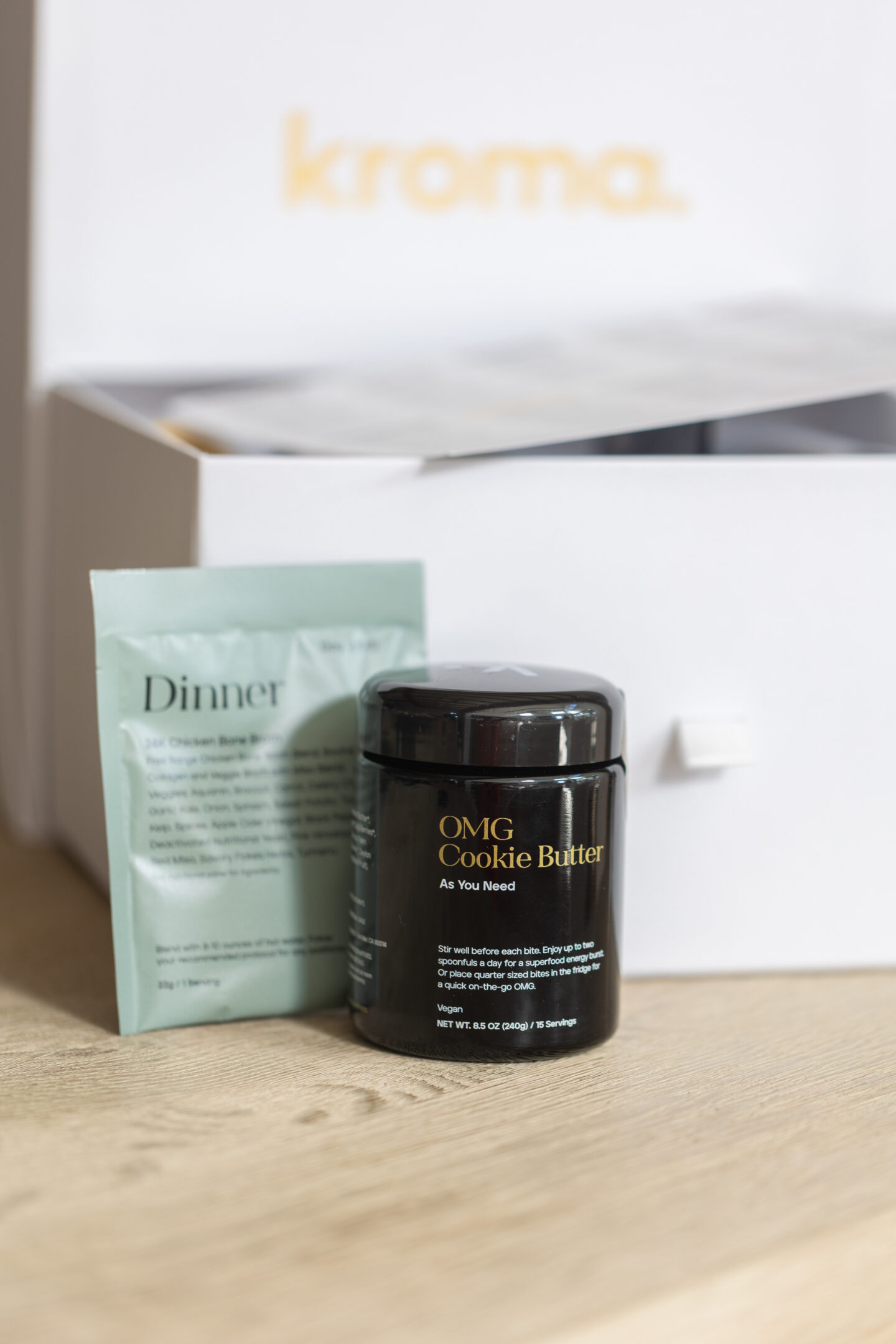 Not to mention, it also comes with a yummy cookie butter to enjoy. What juice cleanse would ever allow cookie butter? None. The answer is there isn't one, lol.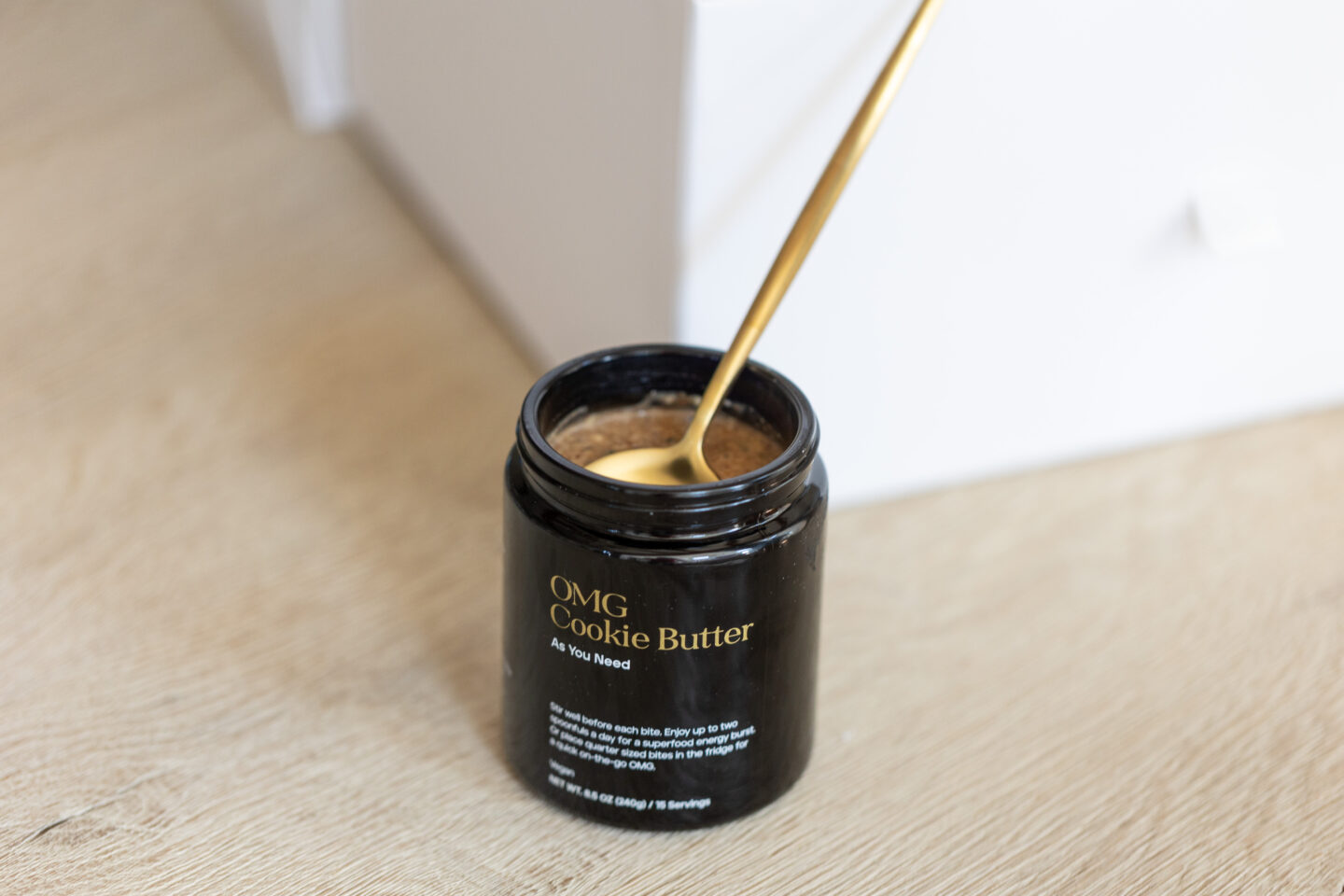 Before you start, you choose your pathway: Lifestyle, Lean or Active. For me, I chose lifestyle since I've already been on a clean eating journey for the past several months. I figured this reset could only boost my results.
Next, you shop for any necessary additions to make this reset as easy to follow as possible. If you have everything you need on hand, there's no reason to fall off the bandwagon during the 5-day process.
This reset is so fabulous because it shouldn't leave you feeling hungry.
You start each morning off with a soothing hot drink that leaves you feeling satisfied if you're used to having a morning cup of coffee or tea. You then follow it with your breakfast of their special super porridge, to which you can add your own berries.
After breakfast, you have a hydrating elixir to help keep your hydration levels at peak levels. You also get to indulge in a smoothie before lunchtime.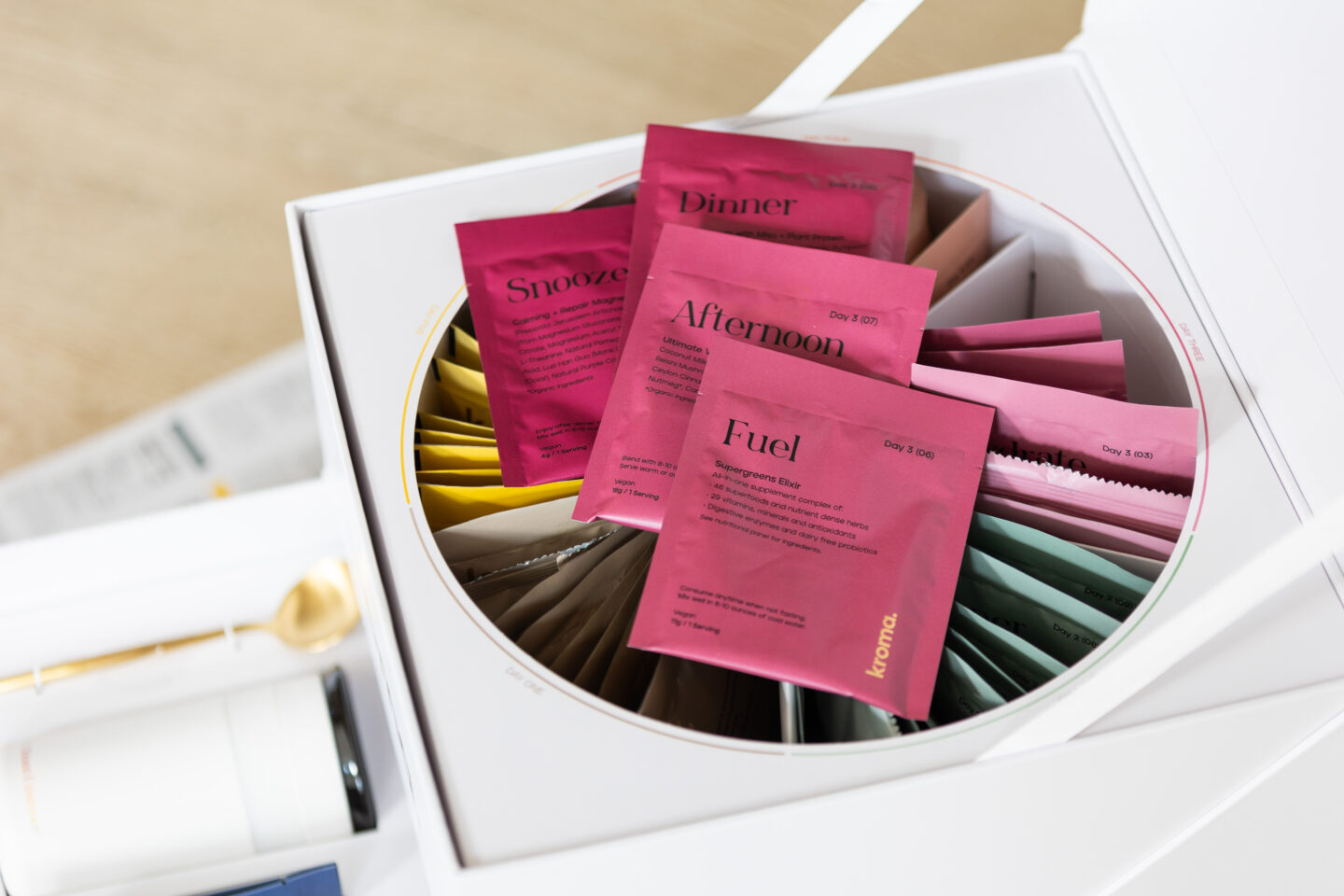 I love that you don't have to go through unnecessary caffeine withdrawals because their daily matcha and chai teas provide caffeine to prevent those nasty headaches I normally get when I stop drinking coffee.
For lunch and dinner, you get to partake in a nutritious bone broth that's packed full of goodness for your body. You are able to add additional meat and veggies to help fill you up. Because of my current diet, I can only have chicken or veggie broth, but they also have beef broth in the Reset program.
Of course, you need to stay hydrated in addition to what is provided in this kit, so you also end up drinking a ton of filtered water along the way.
There are other various snacks and supplements throughout the day, coming to a grand total of 10 different meals and drinks. Sounds a lot more doable than your average run-of-the-mill juice cleanse, right? It totally is!
There's a reason why celebrities love this detox meal plan… Because it's easy to stick with and it's actually tasty.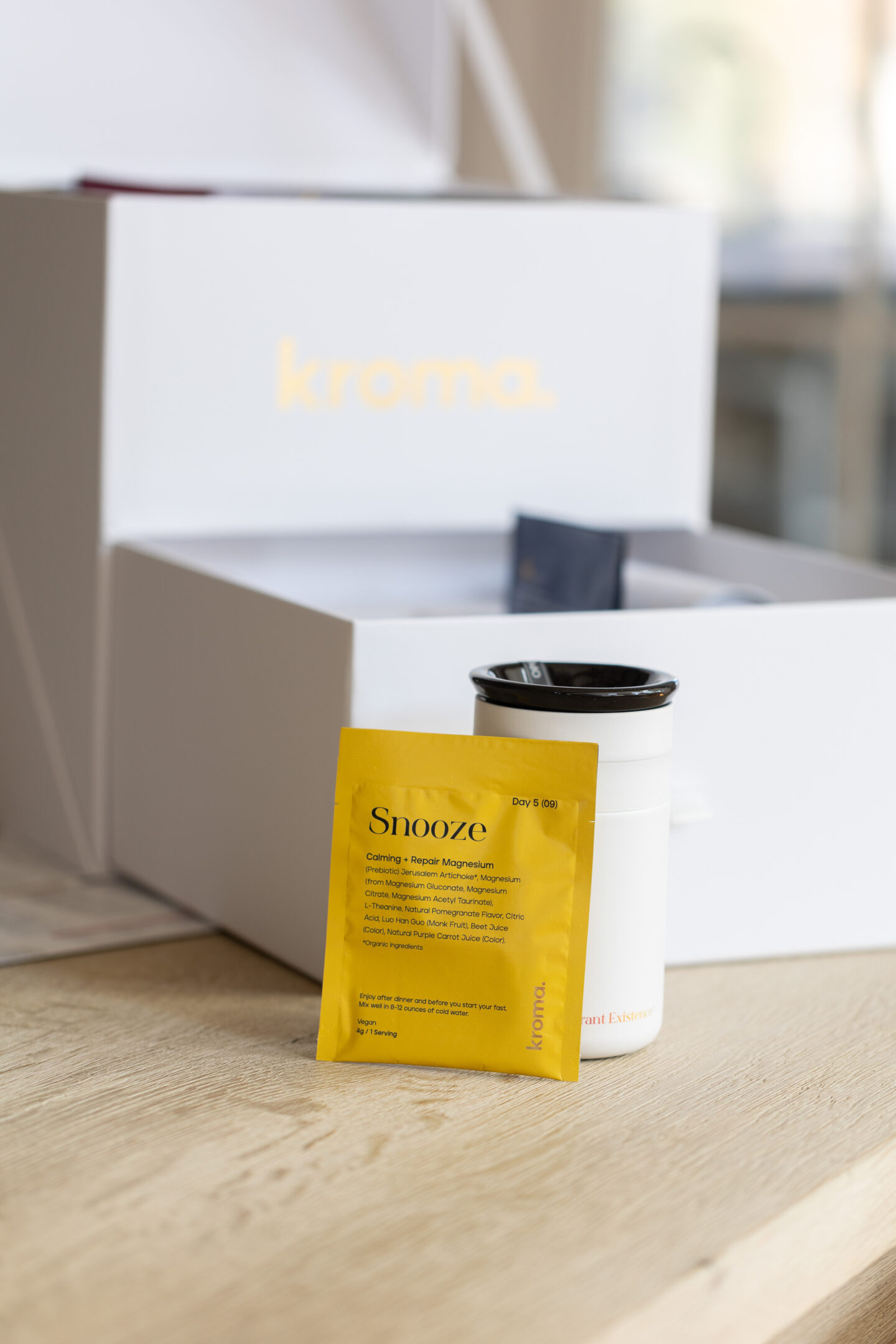 Whether you are looking for weight loss or just a boost in your overall health, there are benefits for every single person who follows the Kroma Wellness 5-Day Lifestyle Reset.
While doing the reset, I felt like I was doing something really great for my body. After, I felt like my body had truly hit the "Reset Button". It was as if I kicked off a new chapter in my health journey with a fresh new start.
Changing my diet so significantly made me want to do other things better as well. Now, I want to do better about my sleep schedule, including consistently using my infrared sauna and making sure to move my body daily.
If possible, it's great to do a cleanse like this with a friend or partner, so you have an accountability partner and cheerleader to share in the experience with.
Listen, we can eat all of the organic fruits, veggies and greens, whole grains, healthy fats, and cut out processed foods, dairy, and gluten and still just need a better diet plan in place. This reset will help you kick-start your wellness journey and help you make better choices after you finish the 5 days.
If you have a loved one in your life who needs a reset, consider this 5-Day Reset Program as a Christmas gift. What better gift is there to give someone you love than the gift of improved health?
Gift this organic, gluten-free, dairy-free (vegan available too!) kit for Christmas to yourself, as a fresh new start to 2023. Honestly, we all deserve to be bloat-free, sleep better, lose weight, have more energy, and have better overall digestion… and this can help.
Get 15% off your Kroma Wellness 5-Day Lifestyle Reset with coupon code: HELLOGORGEOUS.