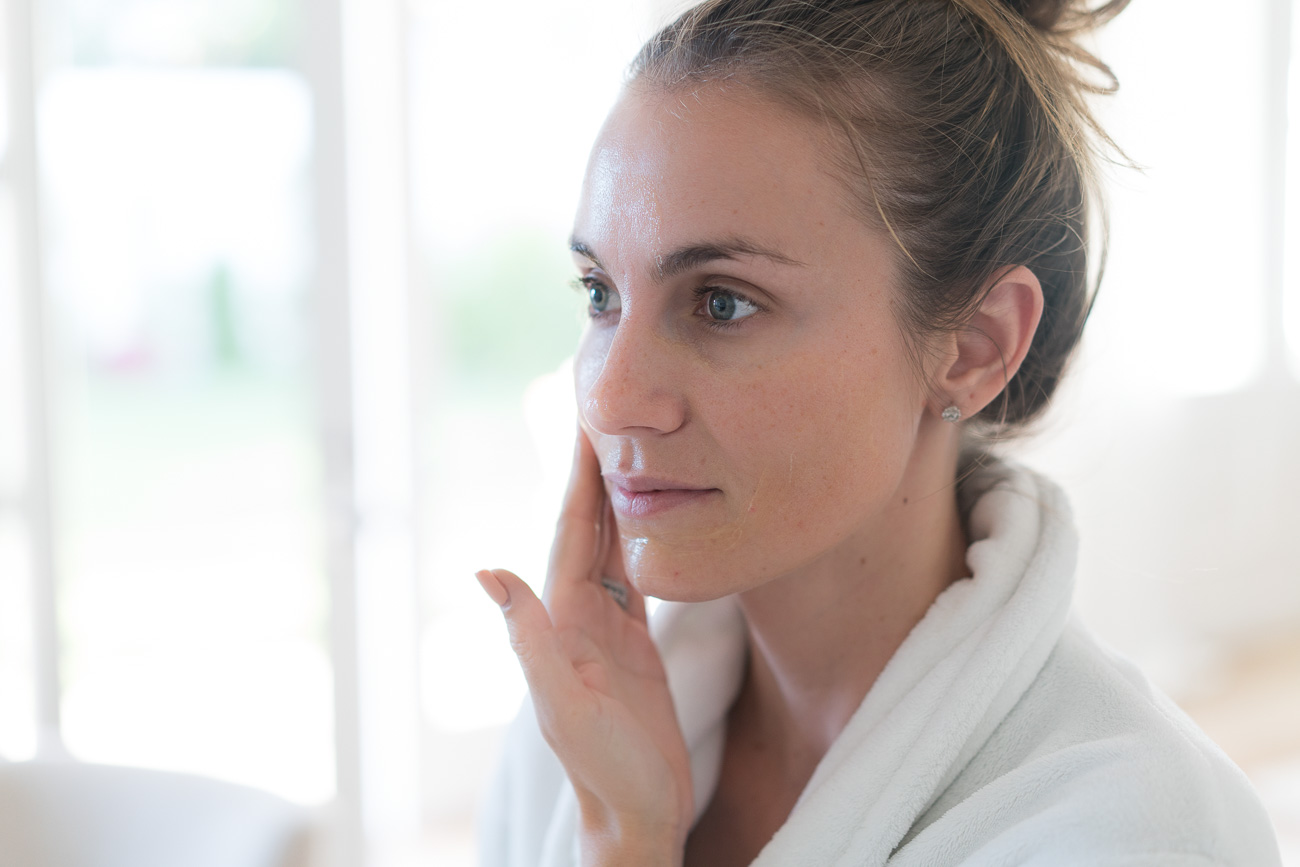 How to shave your face for women.
Yes, I said shave your face. For women.
I get so, SO many questions about shaving your face so let me just go ahead and squash your biggest question that's right on the tip of your tongue…
WILL MY FACIAL HAIR GROW BACK COARSE, THICKER AND BLACK?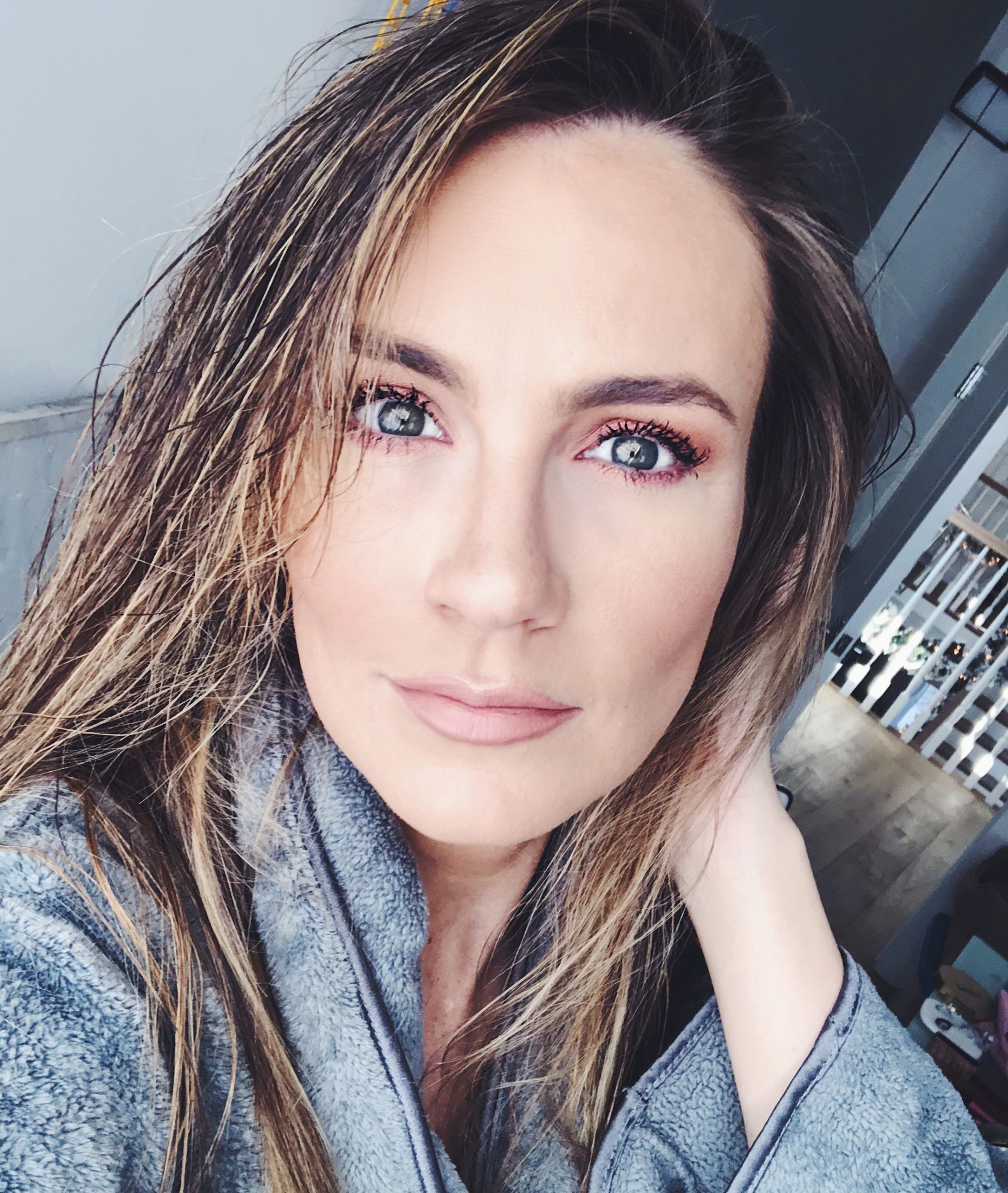 From my own personal experience, my answer is no.
I've been shaving, or dermaplaning, my face for years now and I have yet to see my peach fuzz to grow back as anything other than that… Peach fuzz.
Shaving removes that unwanted fuzzy, fine hair from my face as well as dead skin that creates that uneven texture you see under your makeup.
If you have any qualms whatsoever about how your hair will grow back or if shaving will irritate your skin, then you absolutely need to test shave in a small area to see how the hair grows back and how your skin reacts.
Every time I get a facial, my esthetician dermaplanes my entire face.
The other question I get a ton is: How often should I shave my face?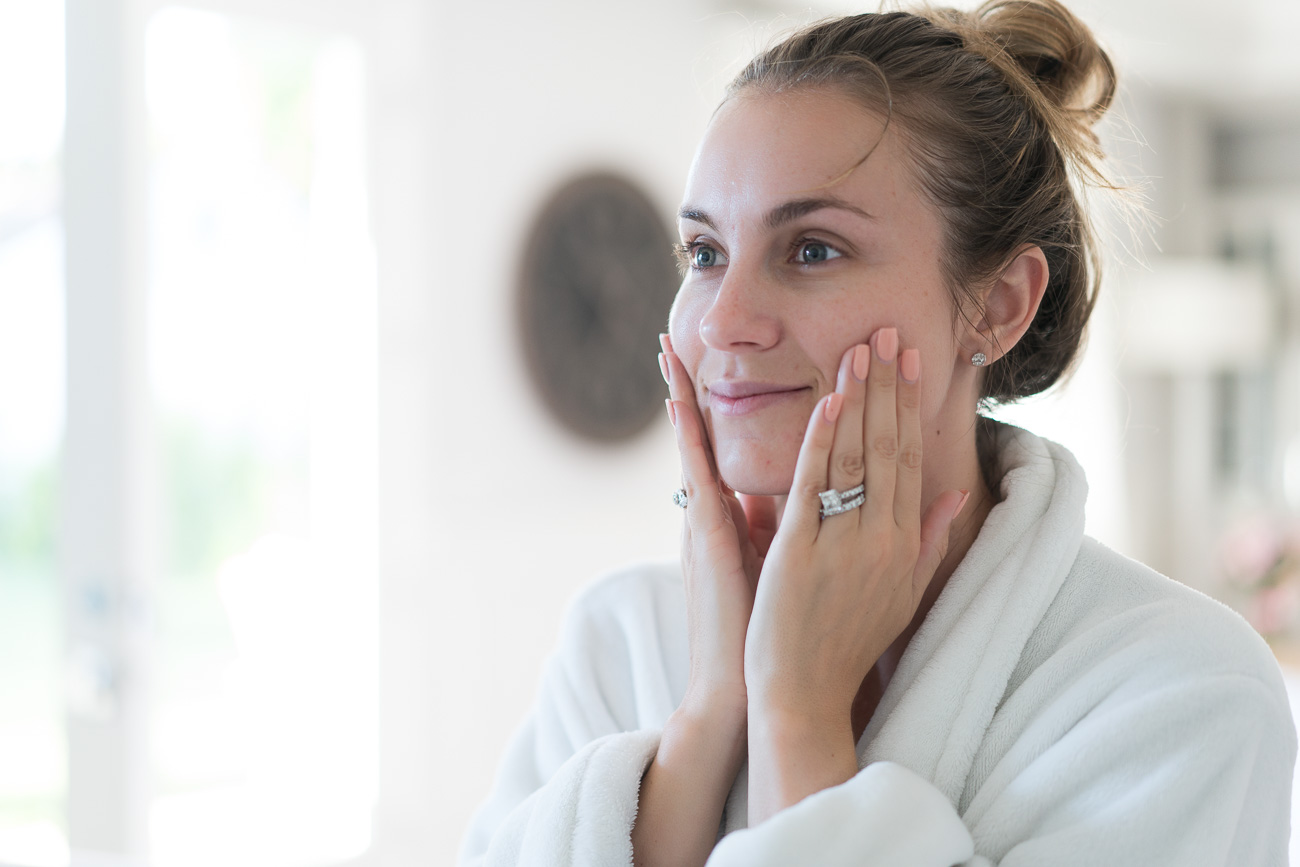 That's something that's going to be totally dependent on you and your skin. My facial hair isn't going to grow at the exact same speed as yours.
Nor do I set myself on a face shave schedule.
When I notice peach fuzz, dry skin or patchiness that needs exfoliation, that's my cue to shave again. That seems to happen about once every two weeks or so.
You may need or want to shave more often or less often than that depending on how much hair you have and how coarse that hair is.
Here's a quick video showing the last time I shaved my face.
Face shaving has been in my routine for several years now. Check out this blog post and video tutorial on how I have shaved my face in the past.
For several years, I used the Tinkle brand facial shavers from the drugstore. They do a fine job and are super affordable.
They're currently available at Walmart for $5.85 for 6 different shavers.
Since then, I've switched to the Hollywood Browser brand and now there's no turning back. I feel like this shaver does a much better job.
Hollywood Browzer is available on Amazon for $13 each or at Skinstore, $10 for a set of two shavers.
I've also tried the Dermaflash tool and to be totally honest, I wasn't crazy impressed. I do feel like I need to give it another shot and see if maybe I was too quick to judge, so stay tuned because I can report back on that one.
My Dermaflash is from 2017, so it looks a little different than the current model. It's priced at $69, but you obviously get a lot of use from it versus the disposable shavers from the drugstore.
My curiosity is piqued by the dermaplaning tool from Stacked Skincare. It's pricier at $75, but it is rated very well on Sephora.com.
Have you tried dermaplaning? Let me know in the comments what your experience has been.
shop this post