Prime Day is the Black Friday of Summer.
Except I think I actually like Prime Day better than I like Black Friday.
I mean, there are very few things in life that I want or need that I can't find on Amazon Prime, so when there's a massive sale, like Prime Day, excited doesn't begin to describe how I feel.
Let's kick off with a few home favorites…
The Eufy robot vacuum is hands down my most used vacuum EVER.
I prefer this little gadget above all other brands for one HUGE reason: it doesn't mark up my baseboards. It also syncs to an app on my iPhone, has a long battery life and is fabulous quality.
A couple of months ago, I purchased electric salt and pepper shakers and there's no turning back now. They're just a small luxury that I now love.
If you know me at all, you know my love for quality bedding. Matt and I both love our Casper pillows and I'm tempted to buy another set just because they're on sale… We love them that much.
Check out my full bedding breakdown in this blog post.
A small purchase that has made a big difference is this gorilla grip bath mat. I use it at our back door to grab any crud off our feet or Soka's paws when we come into the house.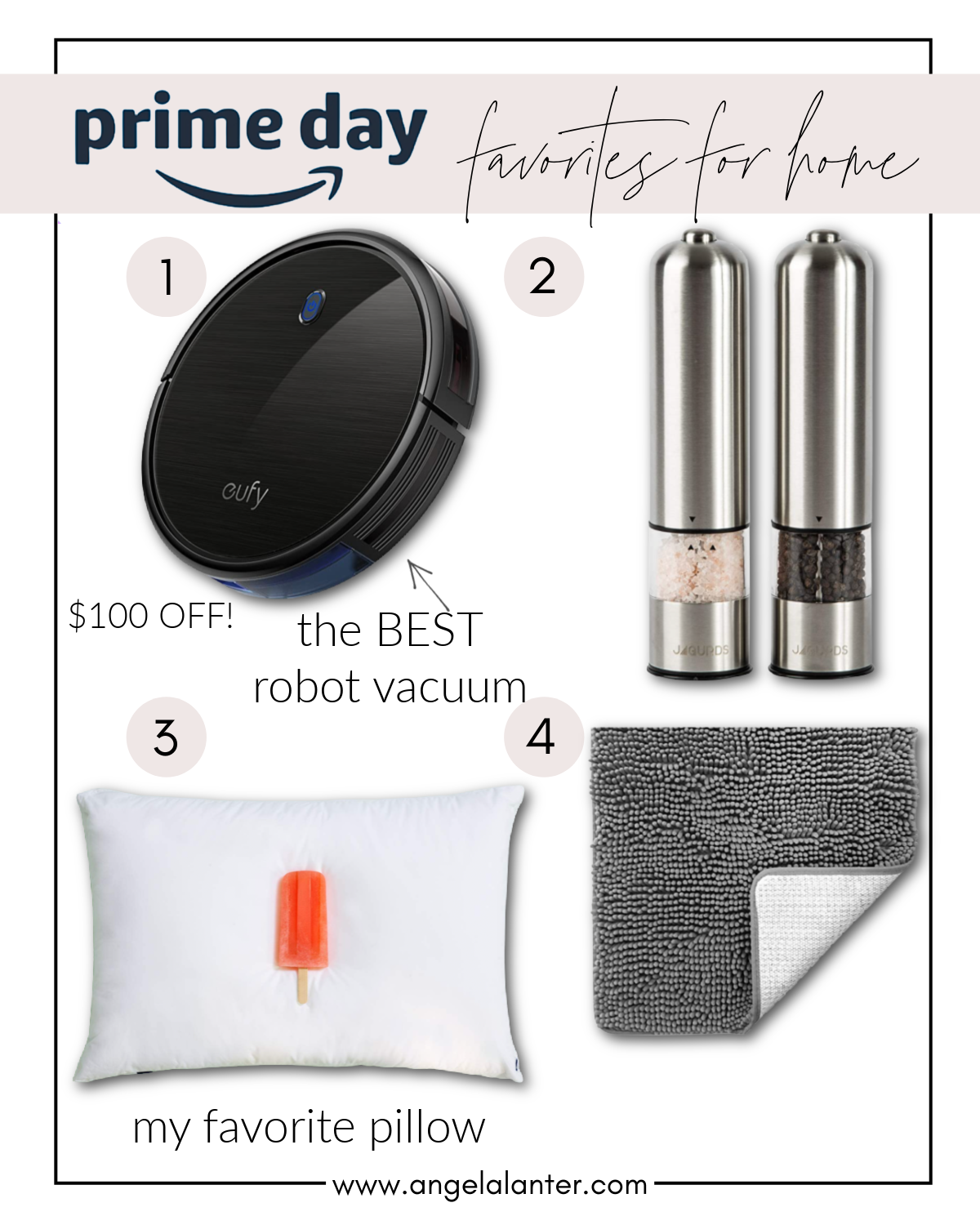 One of our most used health gadgets that is on major sale today is our Sunbeam XL heating pad.
Heating pads are one of those items that you don't necessarily need every day of your life, but when you do need one, you NEED it.
I love this particular heating pad because I have never before seen one that is this large and this soft. It's on sale for Prime Day for 47% off!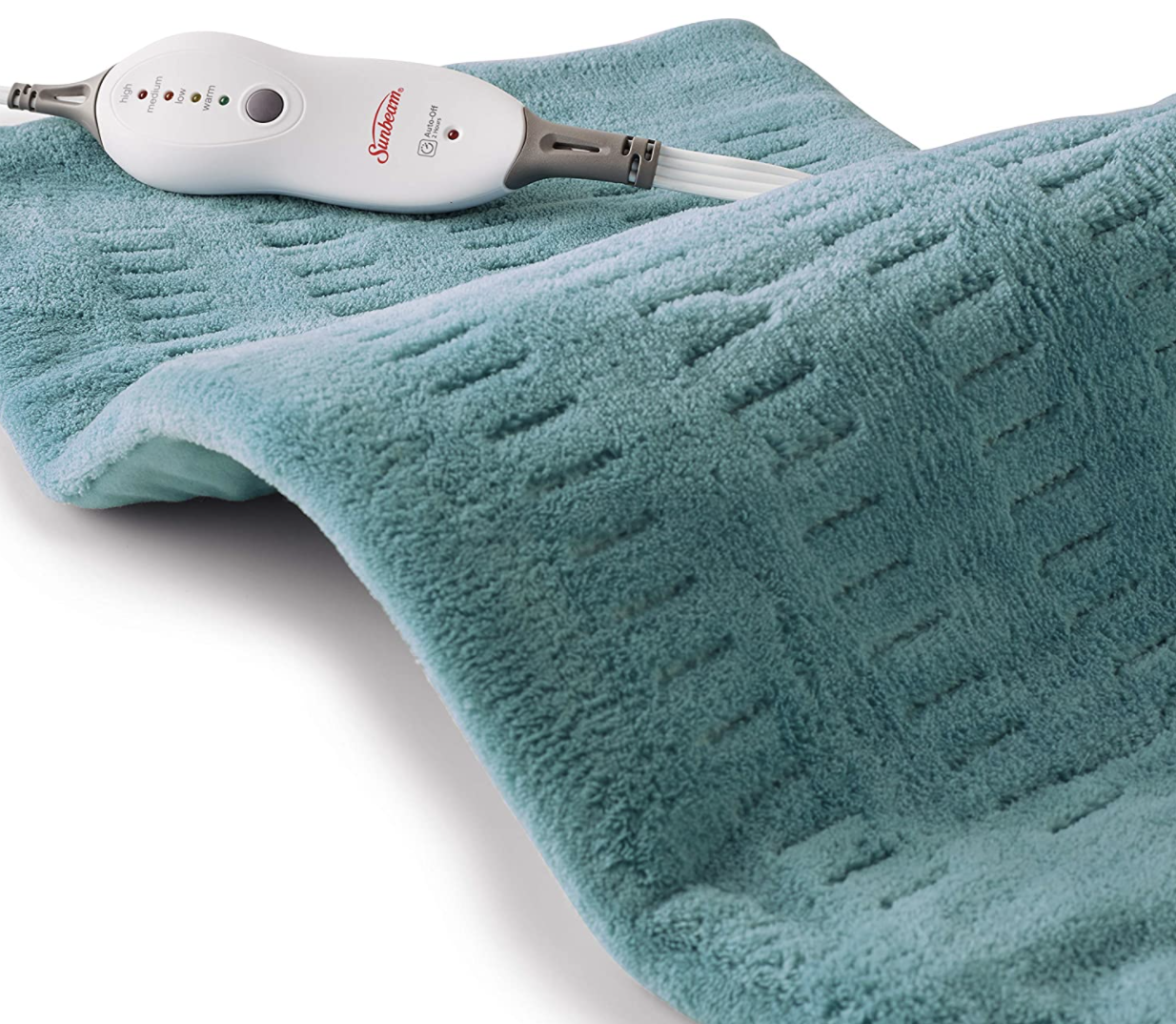 I'm not a techie person, that title goes to Mr. Lanter.
Regardless, I do know there are a few items on sale that are worth mentioning because they're big hits in the Lanter household.
The Google Nest thermostat is a must buy. Once you switch over to a smart thermostat, you'll wonder what you've been waiting for. Not only do they look so much nicer and sleeker on your wall, but they function about one million times better.
Matt chimed in and said to include the eero system. This is perfect for anyone who wants to expand their wifi signal to different areas of their home to get a better signal.
The Lacie is a must have if you need any extra storage. We use ours for photos and video backups.
The Tiles are something I mention every time I see them on sale and on every gift guide for men. These handy little gadgets have saved us so much time looking for lost keys or wallets.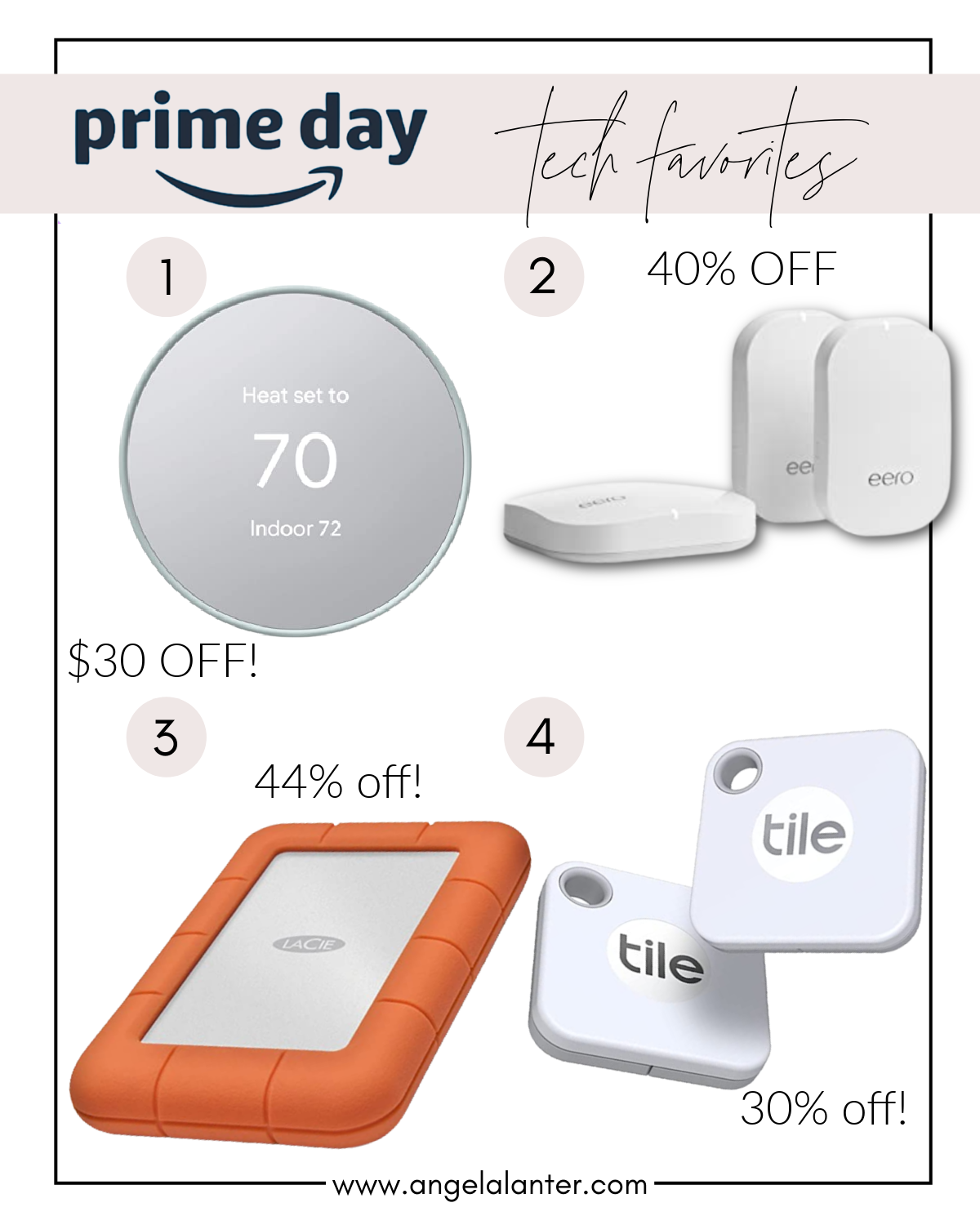 I can't forget our sweet Kenny girl!
Here are a few of her favorite toys that are included in Prime Day sales.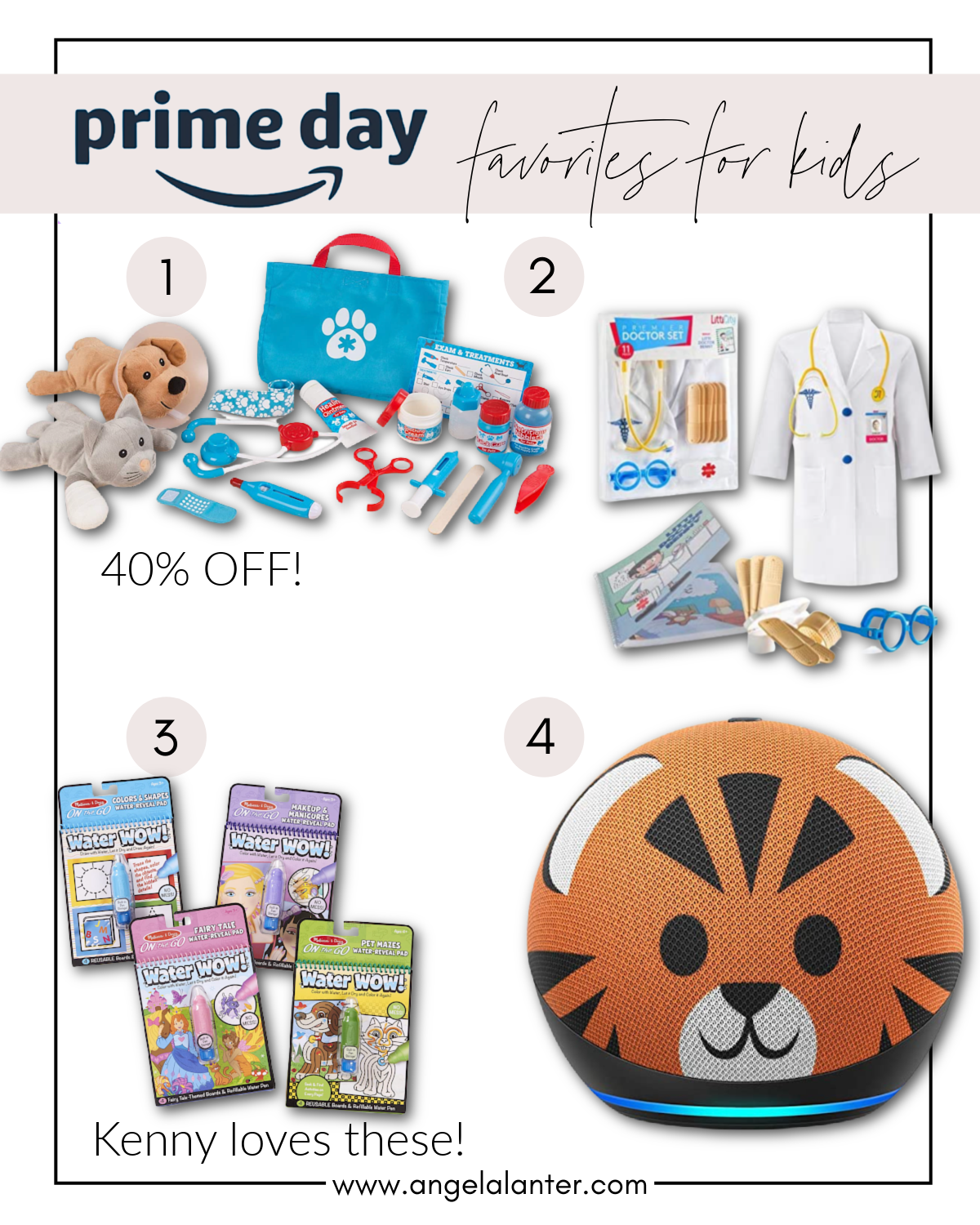 I can't even handle all the kitchen goodness on sale right now!!