Easter Basket Stuffers (NOT Candy!)
I'm not sure how we're less than a week away from Easter Sunday. Like, when did that happen??
As I'm prepping my Easter basket for Kenny girl, I thought I'd share some fun ideas that hopefully will help with your little ones as well.
I chose gift ideas for basket stuffers that make sense for different age groups since we all have kids in our lives at different ages. 🙂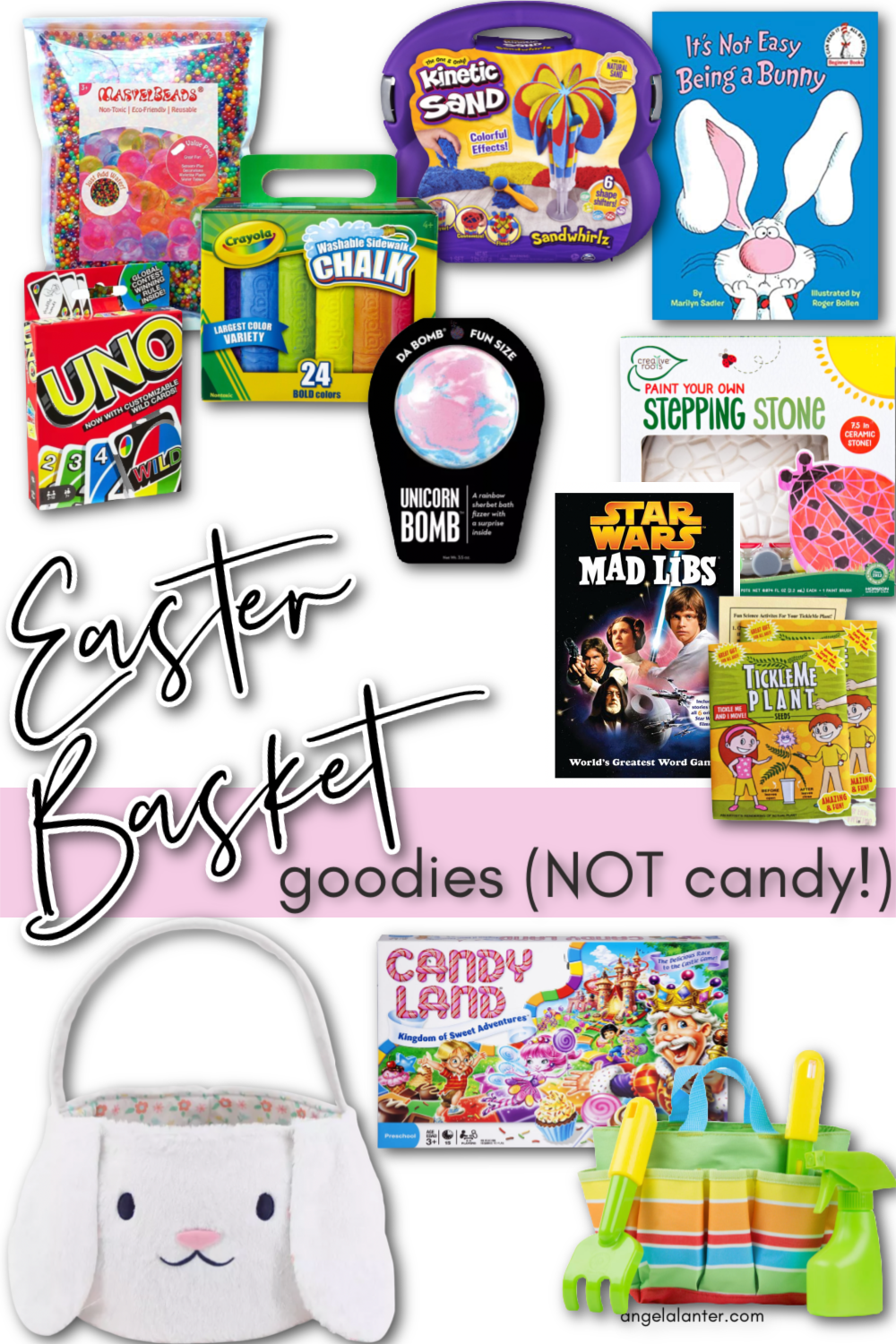 I love the idea of giving Easter basket stuffers that won't rot teeth or give tummy aches, lol.
Spring is the time to start your garden, so I threw in a few fun gardening toys to help get the littles excited to help mom and dad in the yard this season.
I especially love the Tickle Me Plant seeds that close up their leaves when you touch them. Such a fun plant to have around the house and your kids will love "tickling" the leaves just to watch them close up on their own!
I bought this bunny head Easter basket from Target a few weeks back and I'm delighted to see that it's still in stock. It's so, so cute!
If the little one in your life loves art, there are some really fun ideas below. Kenny loves painting lately! Here are a few fun art items you can throw into your basket:

It's finally the season to start enjoying the outdoors, so thing like sidewalk chalk will absolutely come in handy over the next several months of warmer weather.
shop these stuffers