HUGE Pixi Skincare SALE!!
Pixi is running a Friends and Family sale which is SO exciting. They are currently offering 20% off their entire website plus FREE shipping for orders over $25. Use code: PIXIFRIENDS20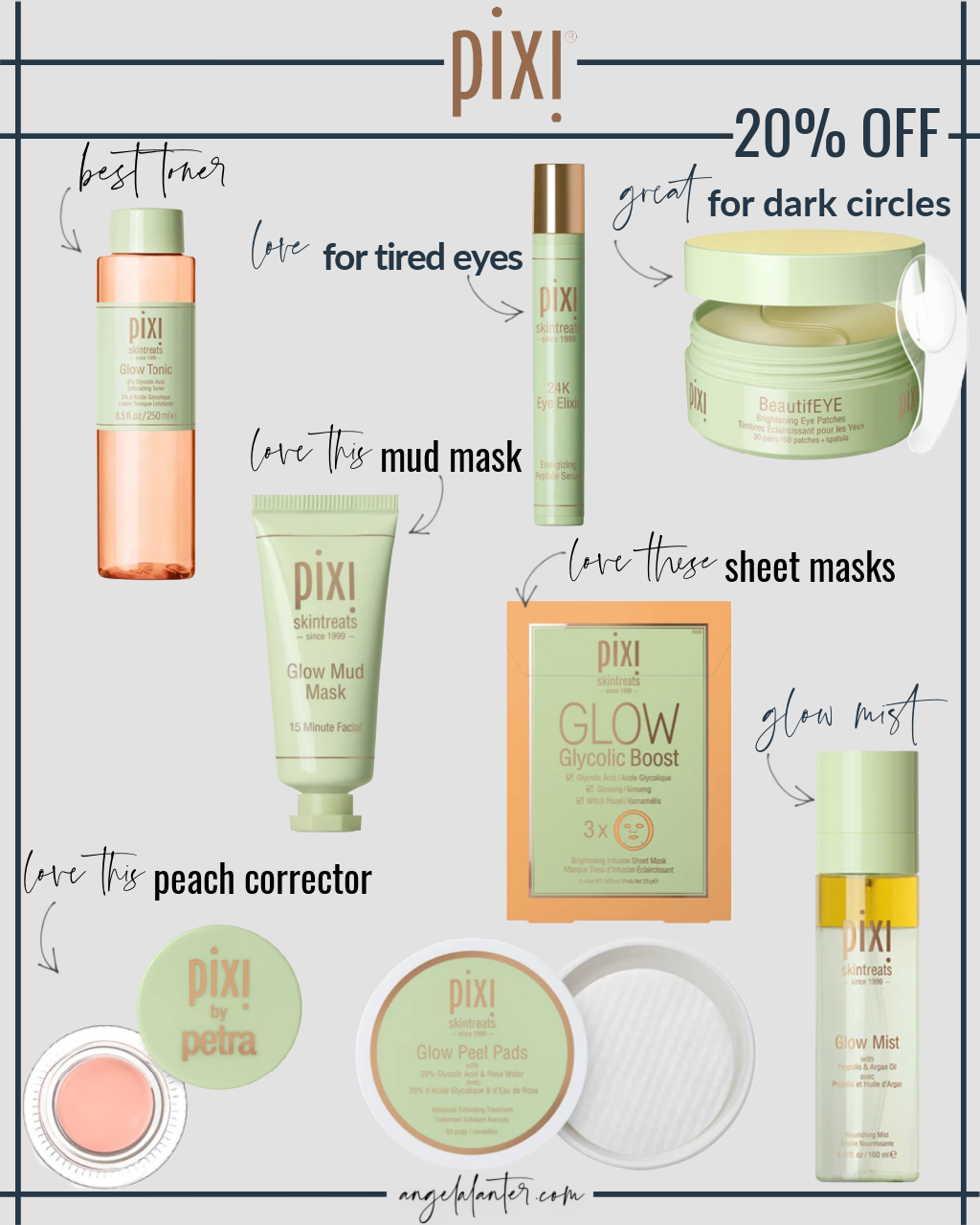 Pixi is one of my favorite skincare brands. Their products are high quality, actually work and best of all, are reasonably priced. Their entire glow product line is unreal. They make your skin look so fresh and glowy, just like they promise. I use the glow tonic both morning and night.
If you are looking to expand your skincare repertoire, Pixi is a fantastic brand to try. Trust me and stock up on the Glow Tonic and Glow Mist while they're on sale.
shop my faves