I had a completely different post planned for today, but have received so many questions about my bedroom decor that I decided to put all the info in one place.
Here is my bedroom about a month ago…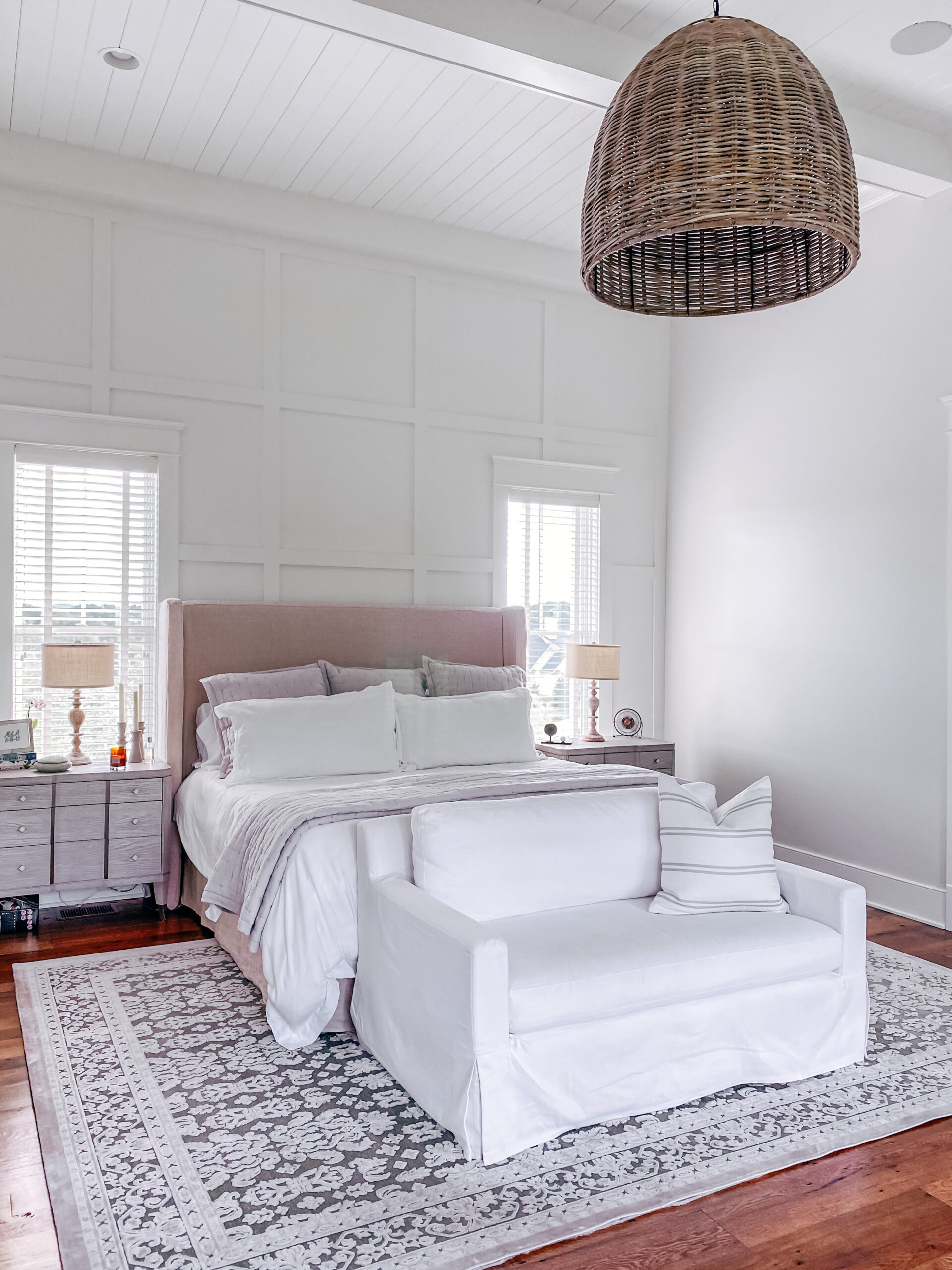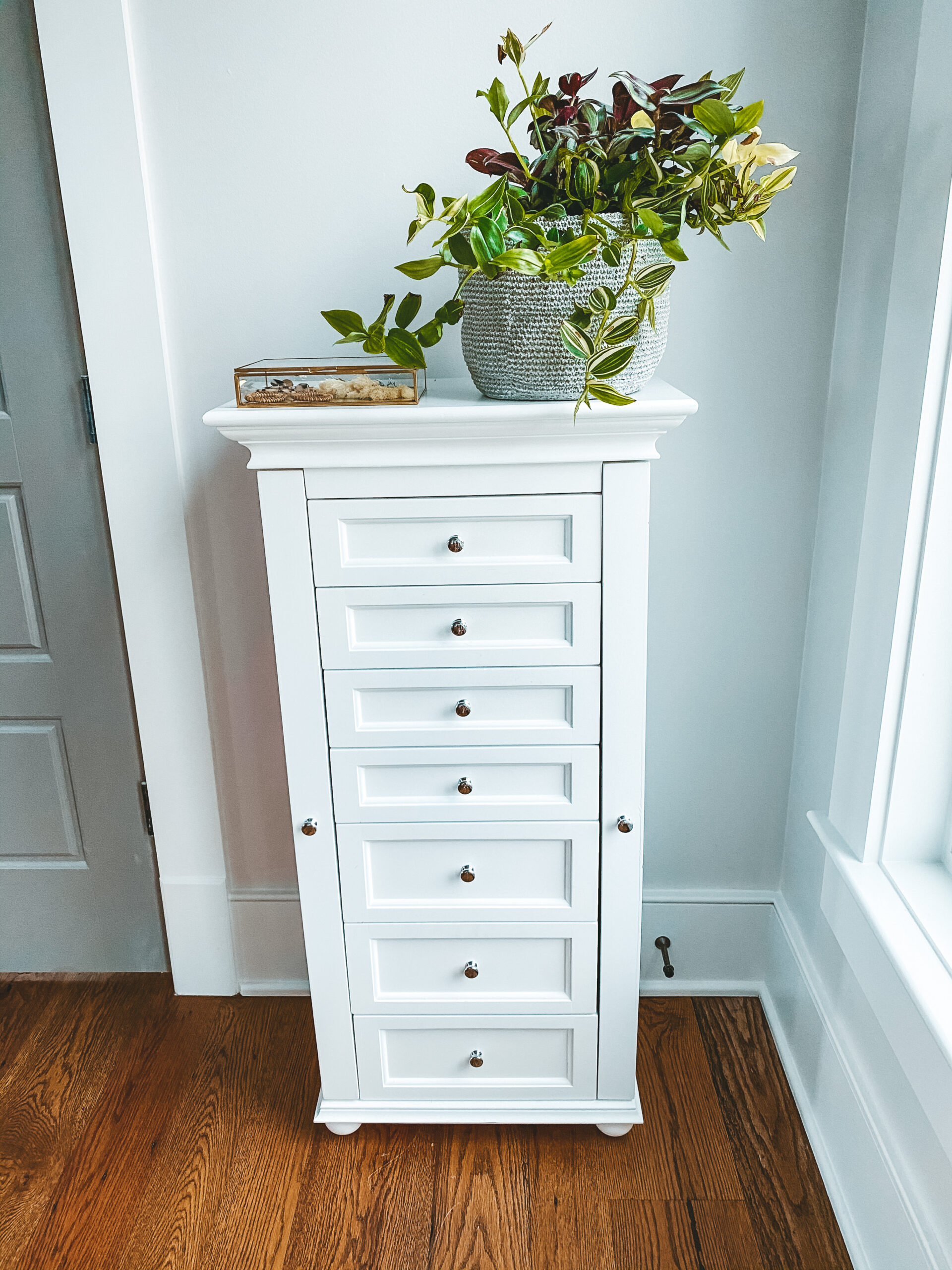 We made some updates and here is our current bedroom situation.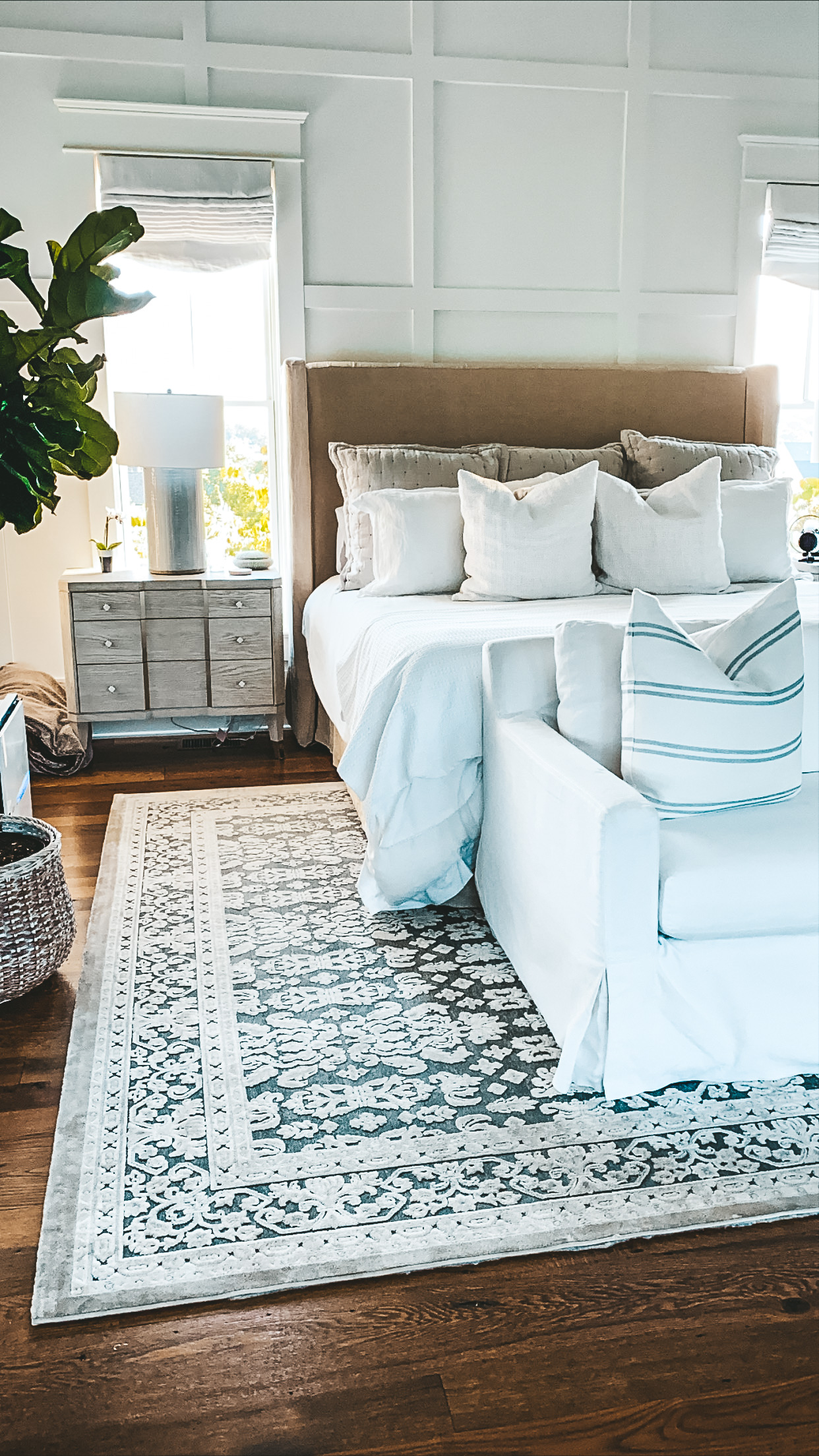 what we've changed
Window treatments. Window treatments are so important. I've never been a fan of blinds, so I couldn't wait to get them down in our room. We replaced them with custom relaxed roman shades. Window treatments are one of the most expensive investments in home decor, but if done right, an investment that will last for years to come.
Fireplace. As you already know, we're planning to rip out the all across from our bed and install a fireplace. This is such a major project, so it's going to be quite a while until the bedroom is actually finished.
Nightstands. Matt and I shopped for nightstands for months. I think nightstands are the hardest piece of furniture to choose. We moved our RH nightstands from LA (seen in this blog post) to the guest room. We finally landed on these nightstands thanks to help from our designers.
Greenery. I picked up my beautiful new fiddle leaf fig at Home Depot last week and she's such a wonderful addition to our room. I'm currently accepting name suggestions for my new beauty.😜 Blanche Devereaux, however, has been relocated from my jewelry armoire to Matt's bedside table. Blanche is a pretty little Wandering Jew, which I HIGHLY recommend for any virgin plant ladies out there. I have her potted in this pretty little pot.
Lighting. We have a stunning basket pendant light that's HUGE. We bought it locally and it was such a earthy addition to the room. I linked two similar basket light fixtures below. Our lamps are from PB and I'm OBSESSED. I love the concrete base.
Rug. We brought our rug from our master bedroom in LA. We have a 9×12 area rug under our bed, turned sideways. I receive more DM's about this rug lately than anything else in our home.
Walls. In order to brighten up the room, we painted the walls "Eider White" from Sherwin Williams and the trim is "Pure White" also from SW.
Bed. Our bed is the Charleston King Bed by Four Seasons Furniture. This was a custom order in the oatmeal fabric, but we've recently ordered a new slipcover in a lighter shade. Our headboard is 66″ tall. We have a Tempurpedic Cloud Supreme mattress, which I lalalove. We have it paired with the Tempurpedic adjustable base. Personally, I feel like the base is a waste for us. We rarely ever adjust it and never use the massage feature. The massage feature is just a light rumble that shakes the mattress.
Bedding. We are changing the shams on our Euro pillows this week. The end of our bed has a new coverlet and matching throw pillows to add some texture. Here is a budget-friendly version of our bed, but the headboard is about 20″ shorter. I stand firm on my obsession with the Amazon microfiber sheets. They're so reasonably priced and softer than all of my bougie sheets prior. We now use them on every bed we own. I'm getting ready to switch duvets, so once I try this new one out, I'll let you know how I like it.
shop my bedroom