TGIF! I woke up thinking today was Thursday. Do long weekends mess with your head too the week after? I'm guessing quarantine + Memorial Day = total confusion this week for most mamas, lol.
I've found some awesome affordable summer pieces that I'm so excited to share with y'all! I'm doing a live try-on over on my Stories in case you want to see any of them in action.
First up is this fun Willie Nelson tank top that I've worn like three different times already. I love the cut off tank design so much! I couldn't pass it up for only $12.99. I'm wearing a XS and fits TTS.
My shorts are the super stretchy ones I love so much from Walmart. They're only $18 and I'm wearing a size: 2; they fit TTS.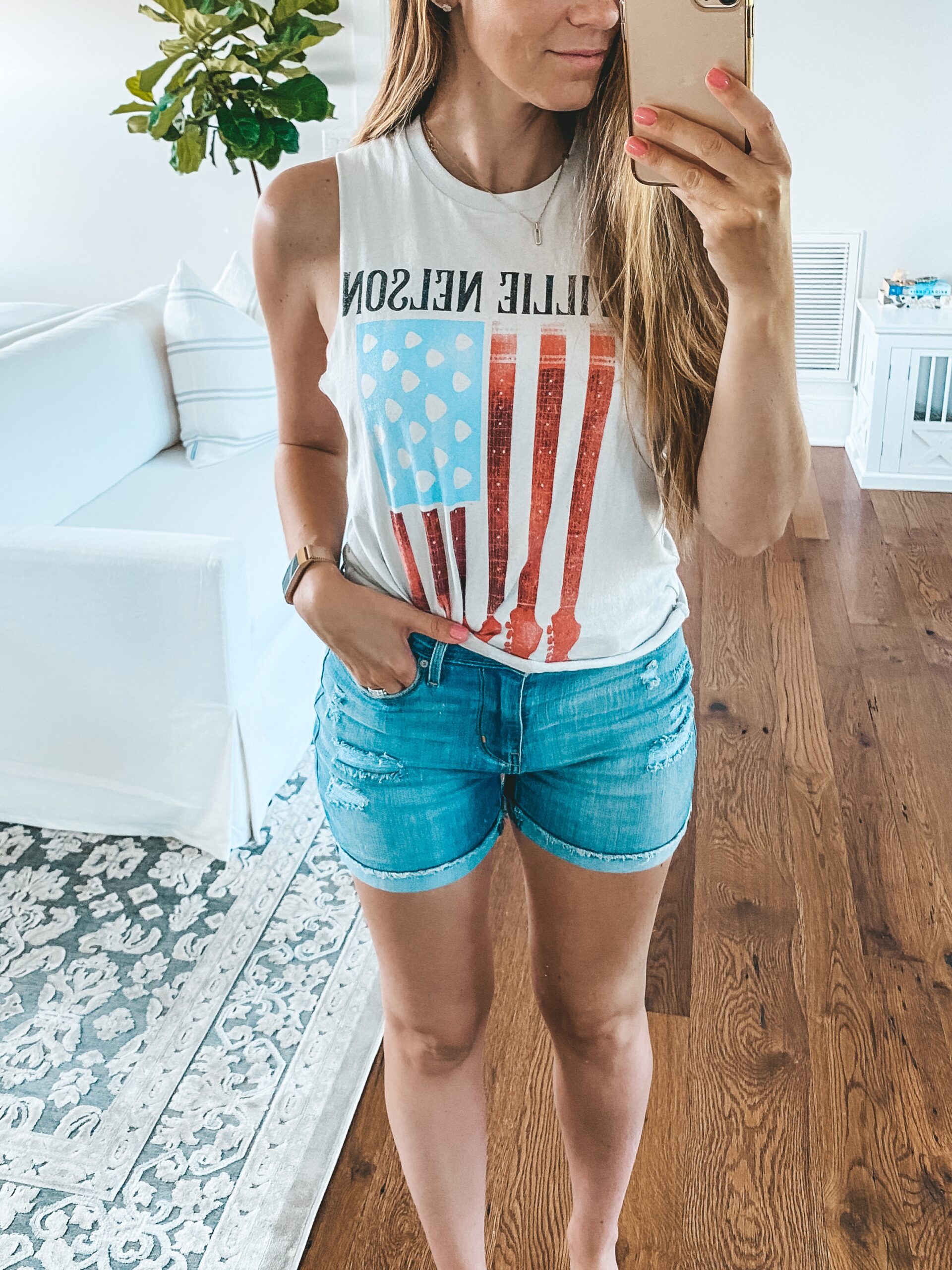 Tank Top ($13) // Denim Shorts ($18)
Love love LOVE this cutie floral tee shirt I snagged at Target for my mom for Mother's Day. If you're a crazy plant lady like I am, you'll love it too! I think it's the perfect gardening tee. I'm wearing a size XS and it fits pretty tight… I'd recommend sizing up since it may shrink in the wash.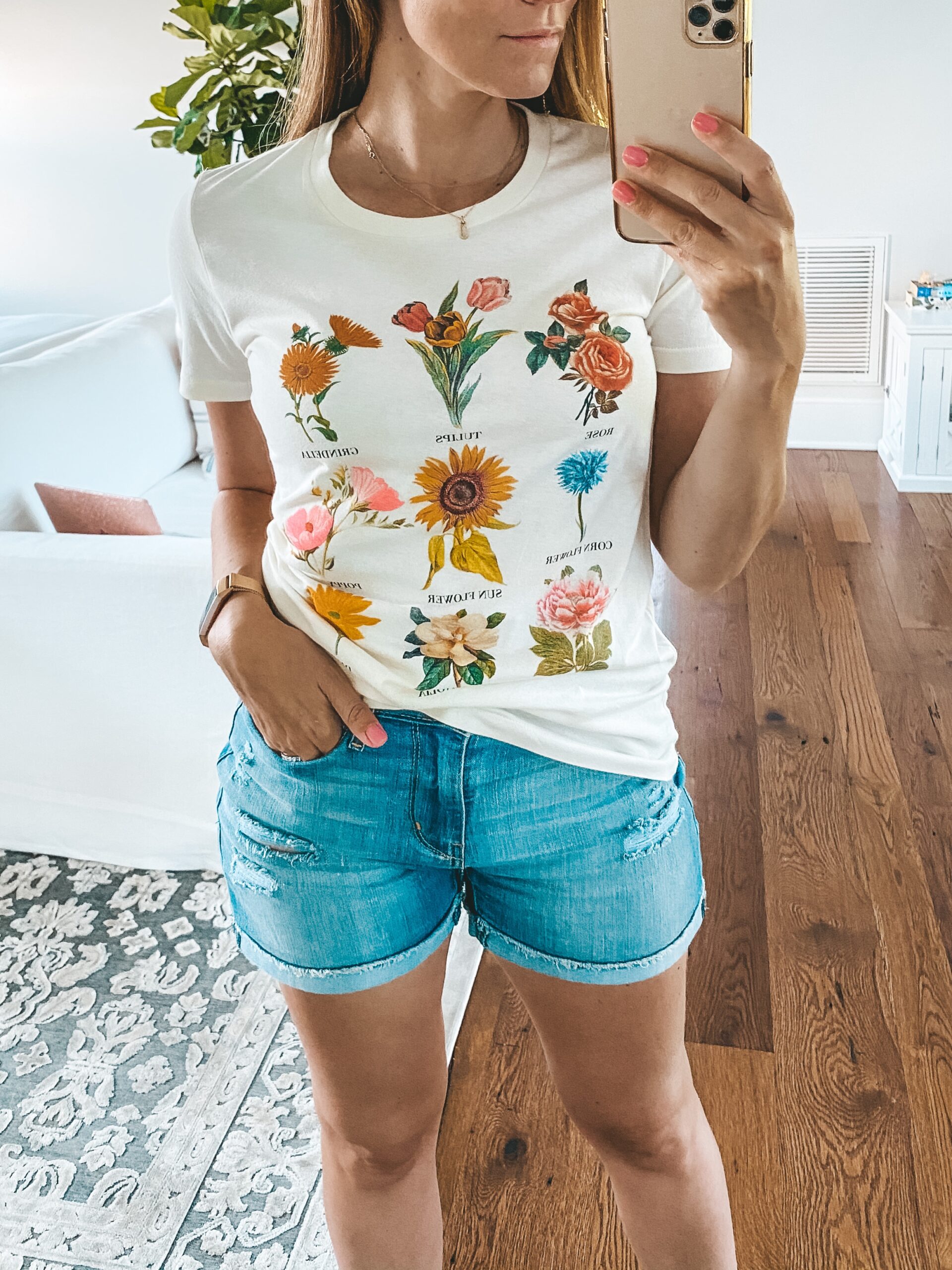 Botanicals Tee Shirt ($13)
I've been shopping around for a cute pair of black denim shorts and y'all. I hit the JACKPOT. Not only are they distressed, but they're STRETCHY! Cue the party music because I've got myself a new pair of dance slacks.🙌🏼
These shorts are ON SALE for $15!! I'm wearing a size 2 and they fit TTS. My super cute leopard tee shirt is also on sale for $8. It's Lululemon soft. Like rub your face on it, soft. It's a slim fit top and I think it fits beautifully. I'm wearing my normal size XS. Use coupon code: QUICK for extra savings!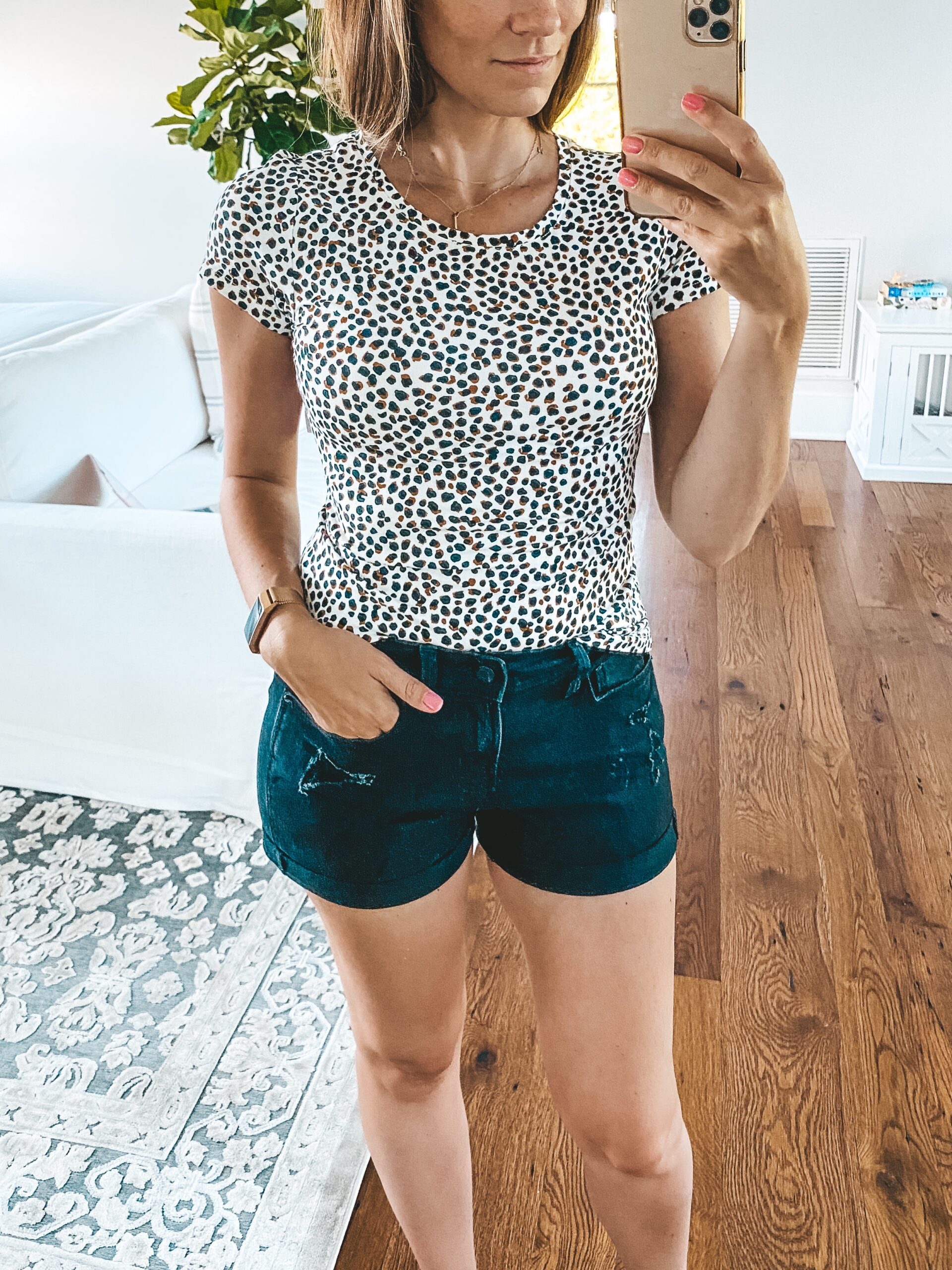 Leopard Tee Shirt ($8) // Black Denim Shorts ($15)
I've been shopping for a great pair of black leggings that are high quality at an affordable price point… Harder than I thought it would be to find! I finally did it though. I found these leggings that are amazing quality and only $13.
My snakeskin sweatshirt is buttery soft. I wish all of my clothes felt as nice as this top does! It's on sale for only $16.99.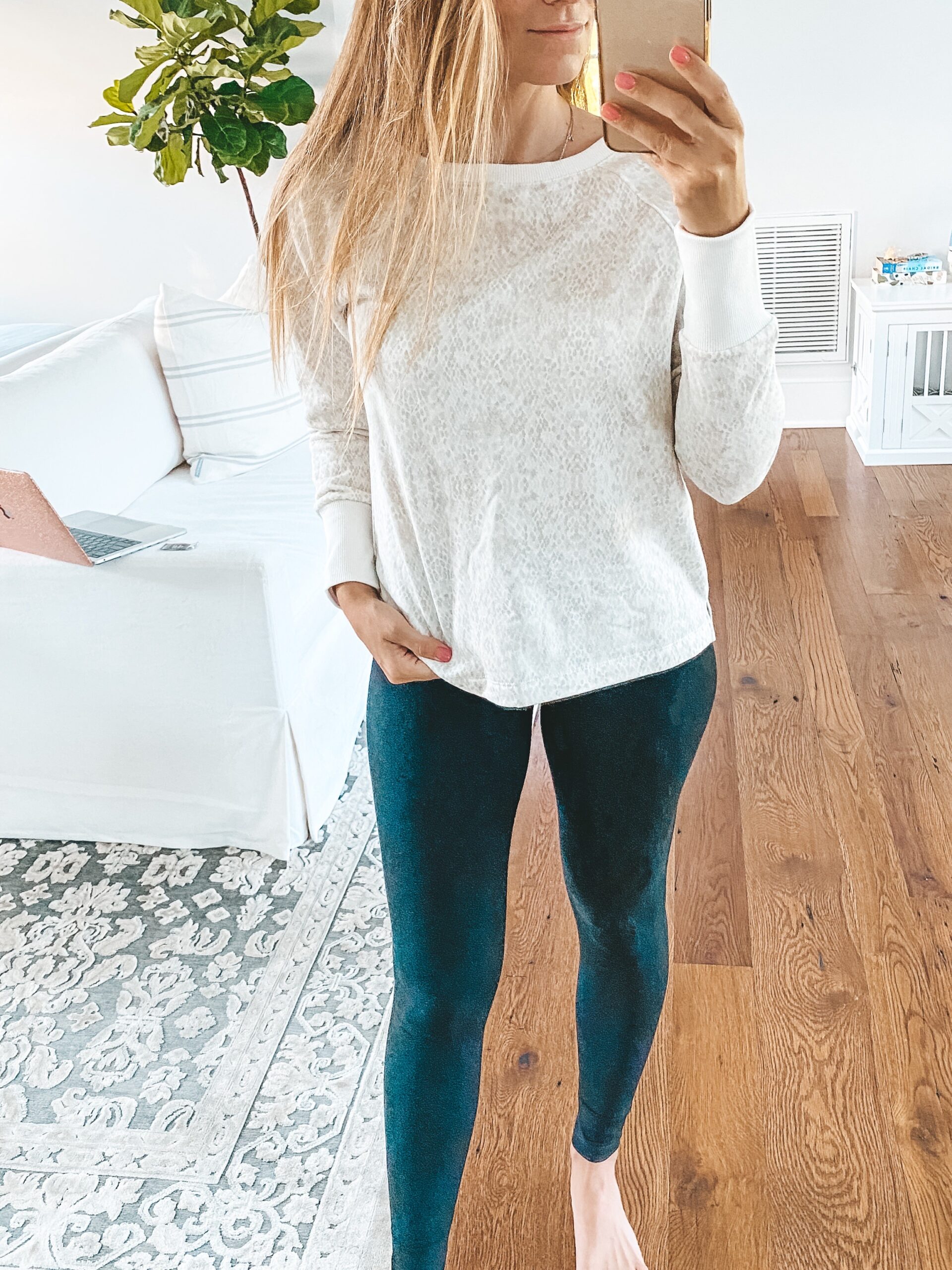 Snakeskin Sweatshirt ($17) // Leggings ($13)
If you have a wedding or shower to attend this summer, this budget-friendly dress is PERFECT! For only $20, you get this pretty little ballet dress that's SO figure-flattering. Several different colors are still in stock in all sizes. Dress fits TTS. Because my torso is so short, I could probably do with having the straps shortened a tad.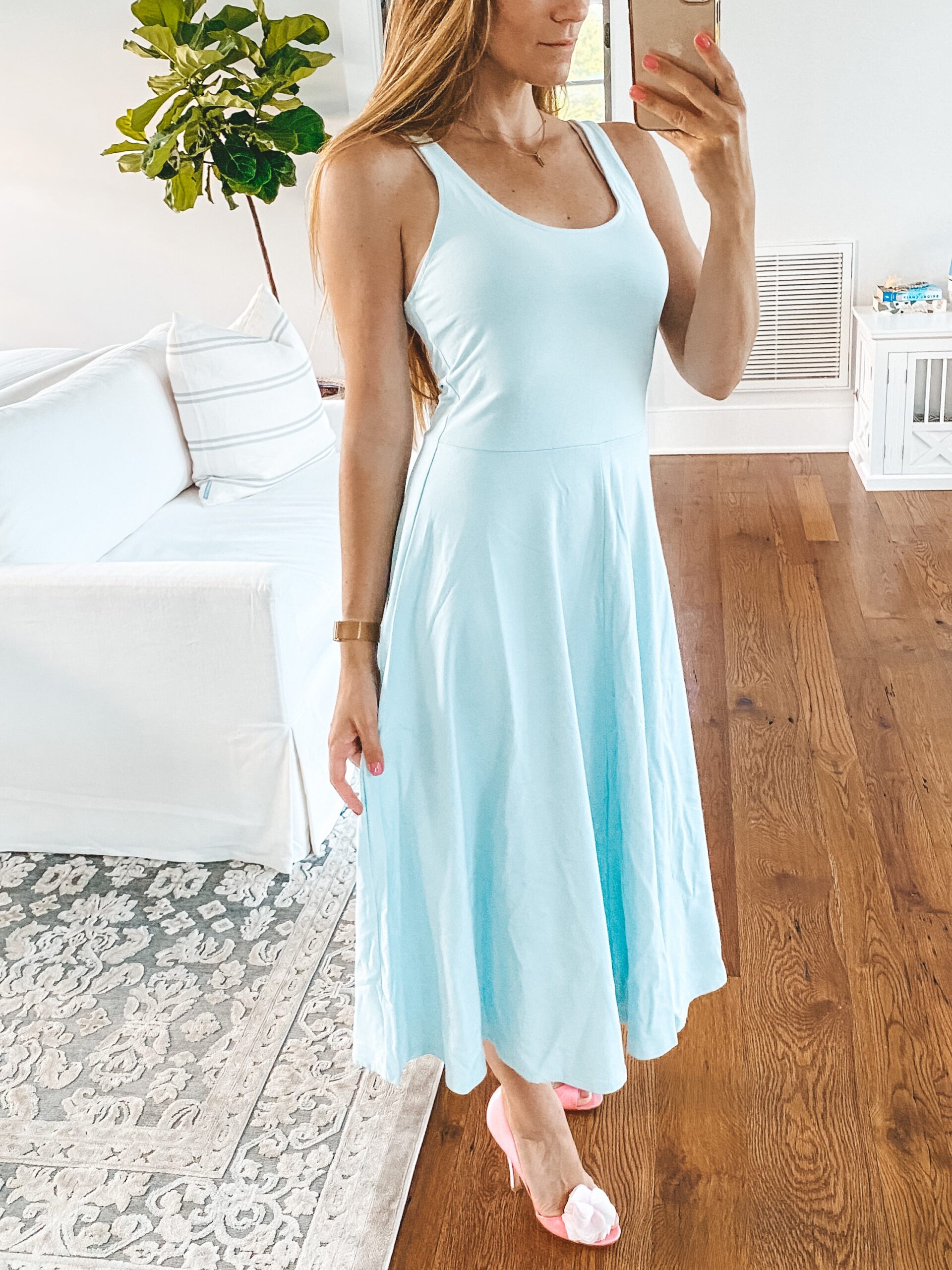 Ballet Dress ($20)
shop this post