Clean jewelry is a showstopper. When the light hits a piece of jewelry just right, you see sparkles all over the room.
I'm a clean freak. I know, I know… Shocker. Tell us something we don't already know, Ang. I LOVE clean jewelry. I'm sharing my hack for cleaning jewelry that will leave your jewels sparkling like they were just picked up from the jewelers. The best part is that it only requires three ingredients that you almost definitely already own.
Head's up, I've only used this recipe on platinum and gold jewelry pieces. I've never tested it on costume jewelry or silver, so I would recommend spot testing before using on costume or silver pieces as I don't know how they will turn out.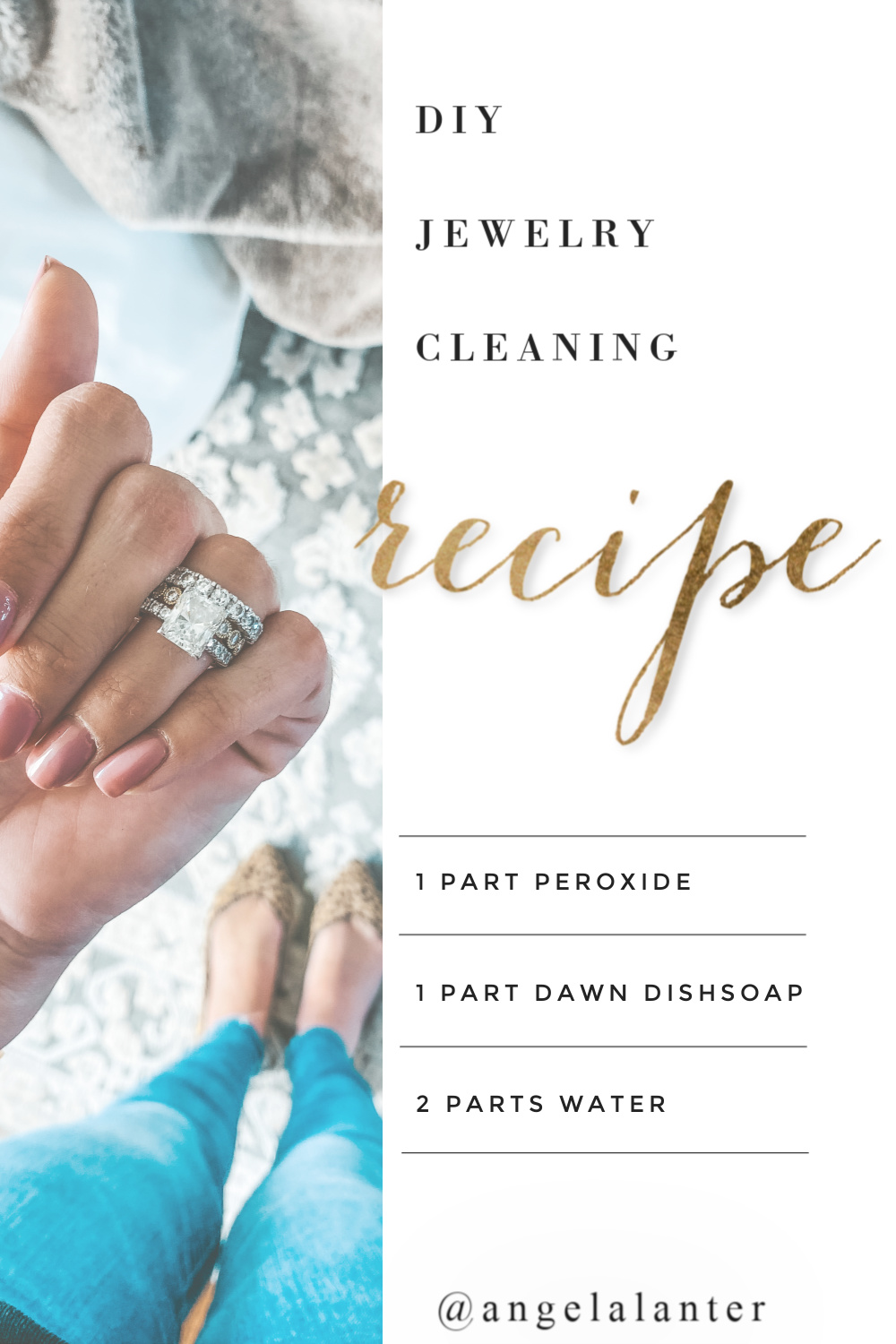 I mean, look at that ring SHINE!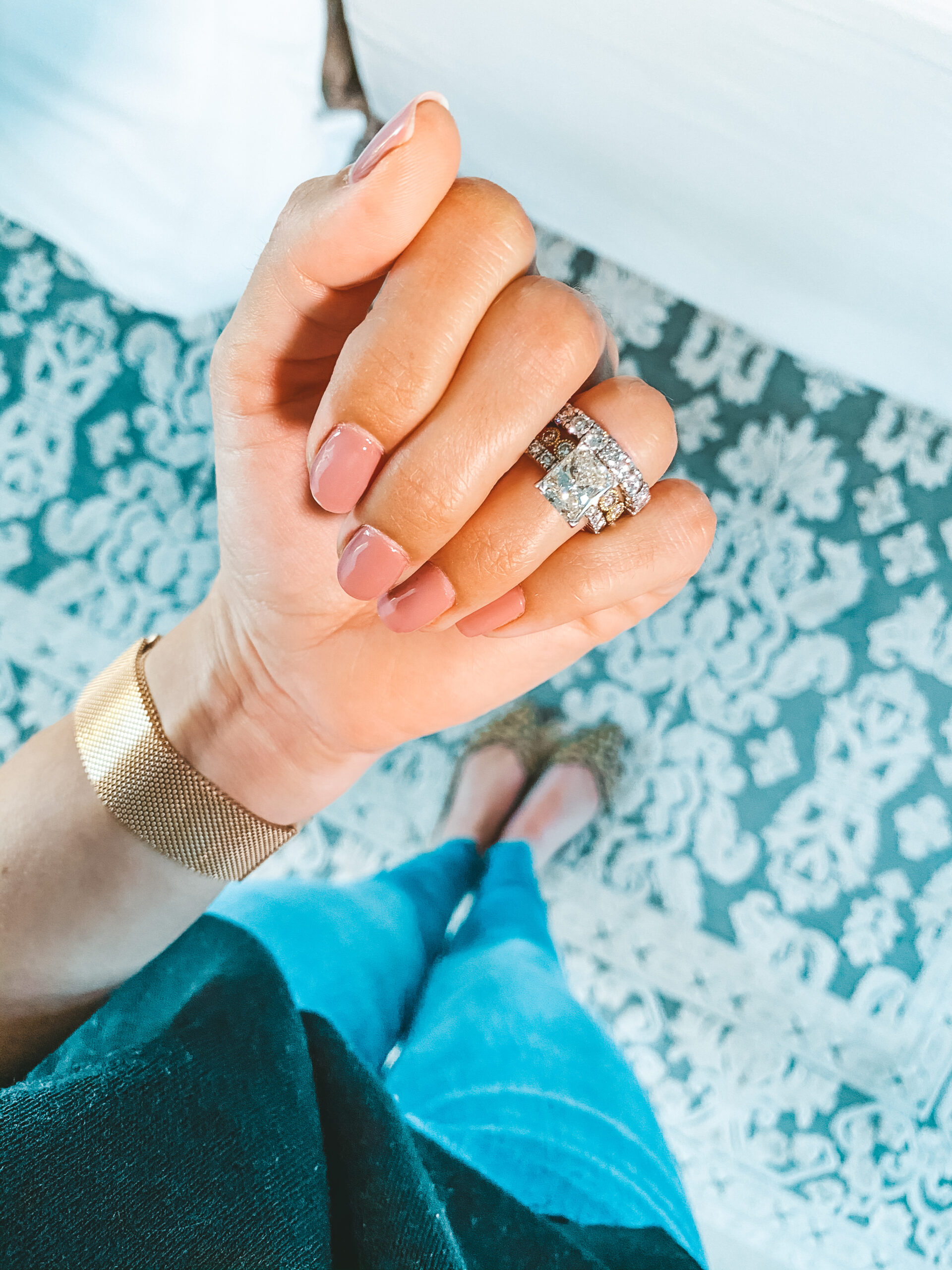 Let's chat about my wedding rings. One of my most often asked questions is the details about my engagement ring and wedding band. Here's what I know:
The main stone is a radiant cut diamond.
My wedding band is larger stones than the band on the engagement ring.
My wedding band and engagement ring are both eternity rings, which means that the diamonds continue all the way around the ring. This was something I wanted so you could see bling as I waved goodbye LOLOLOL.
My engagement ring and wedding band are both platinum
We had both my engagement ring and wedding band reset because the settings were very metal heavy. By resetting the stones and removing some of the metal band, we had to add and additional diamond into the band.
My newest band is a 5 year anniversary ring and push present combined.
My anniversary band is a yellow gold eternity band with halo diamond settings.
I hope that this answers all of your questions about my ring stack! If not, ask a question below and I can always ask my jeweler for any specific details you may want.
While we're on the topic of jewelry, why not also do a full on jewelry box clean out? In today's video I'm cleaning out my jewelry box with y'all. I'm also showing you how I organize my collection and my rule for what to keep and what to toss.
Be sure to visit this video and enter to win one of three Gorjana necklaces I'm giving away!
shop this post

jewelry storage options