If you've been following along with our move to Nashville, then you're very familiar with our first home project: our living room fireplace. We love our house, it has incredible bones. The house was just very farmhouse themed. In order to make the home feel more like us, we have chosen a few projects to tone down the farmhouse feel.
Our living room fireplace felt like Cracker Barrel. I knew I wanted to replace the entire fireplace the first time we walked through it. My style is so light, bright and airy, and the stone was so opposite of my taste. It had areas of real moss growing on it, which really threw me for a loop, lol.
Here are a couple before photos of the fireplace. A lot of you will like it and I like it just fine for specific homes, just not my home.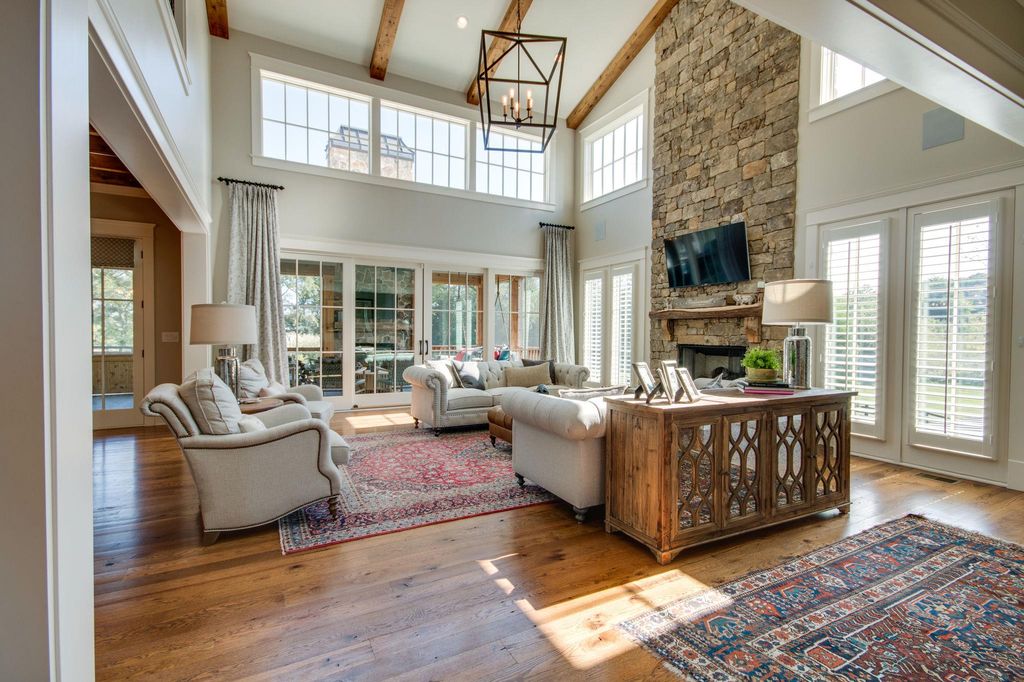 The fireplace was torn out while we were here in Nashville back in October. We left the first week of November to head back up North to Ohio, believing that our contractors would finish the job. LOL. Turns out they never returned to our house after the finished the demo. When we arrived back in Nashville around the first week of February, we got to work on hiring a new contractor. We found one pretty quickly and the work was completed about two weeks ago.
When shopping around for what type of fireplace we wanted, I fell in love with my friend, Megan Runion's fireplace. Matt really loved Meg's fireplace too and one of us stumbled upon Jillian Harris' fireplace and loved it too. So we combined the look of both and here is the final product (drumroll please)…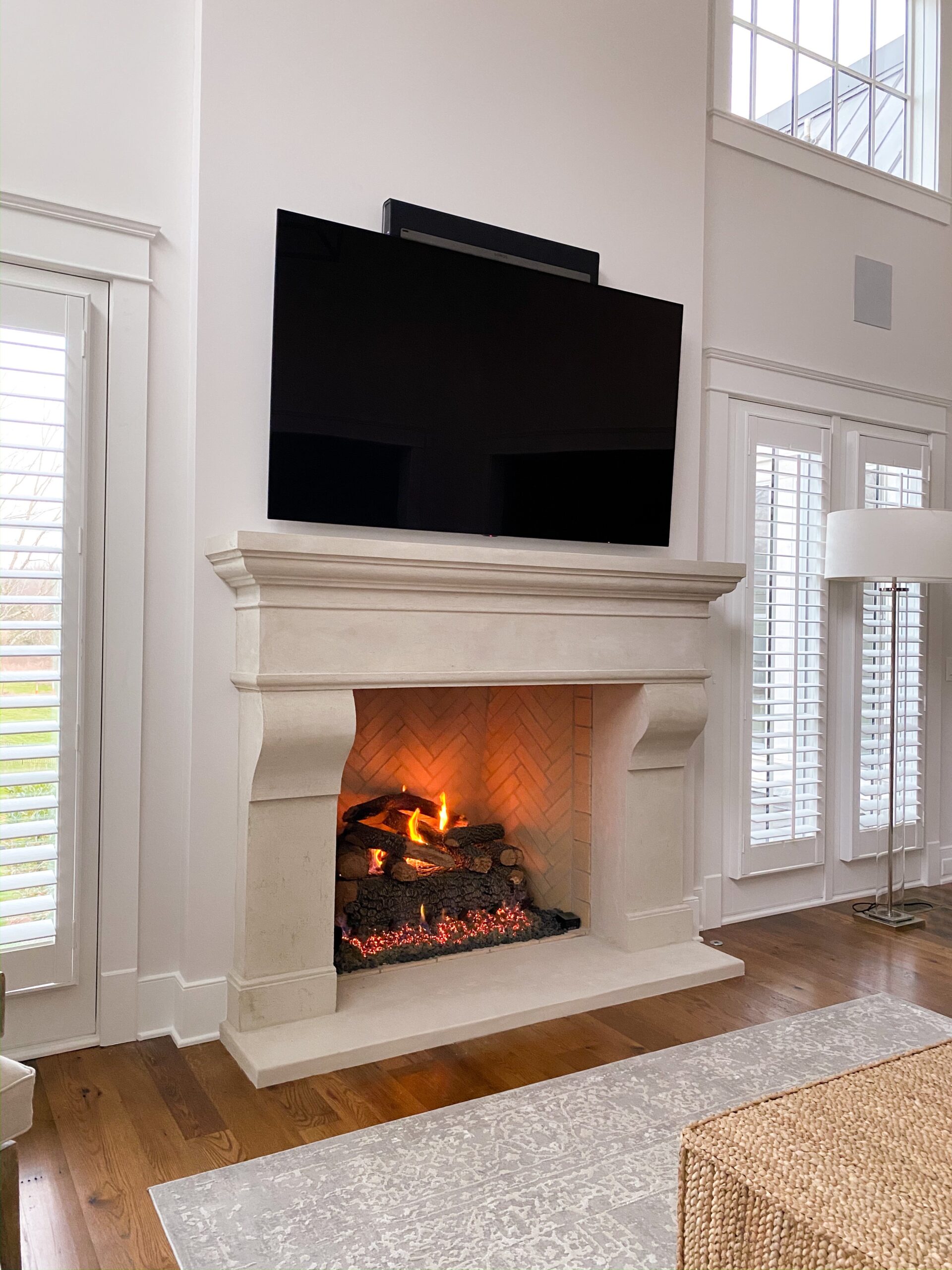 The living room still has a ways to go, but the bones are good. Actually, they're real good. I love the way the fireplace turned out. It's much larger than the original, which fits the size of the room much better.
We gave all the walls and trim downstairs a fresh coat of paint. We used "Eider White" on the walls and "Pure White" on the trim, both from Sherwin Williams. So far, the only pieces of furniture that we have bought are our new area rug (such a steal!) and coffee table. We're scheduled to receive our sofas and kitchen stools next week.
Once everything is finished in the living room, I'll give you a full tour. We're having custom window treatments made, which will make a huge difference in the house as well.