Kenny is my real life baby doll. This season is the best for little ones clothing because: fall fashion for toddlers.
I meeeeaaaaannnnnnn… Case in point: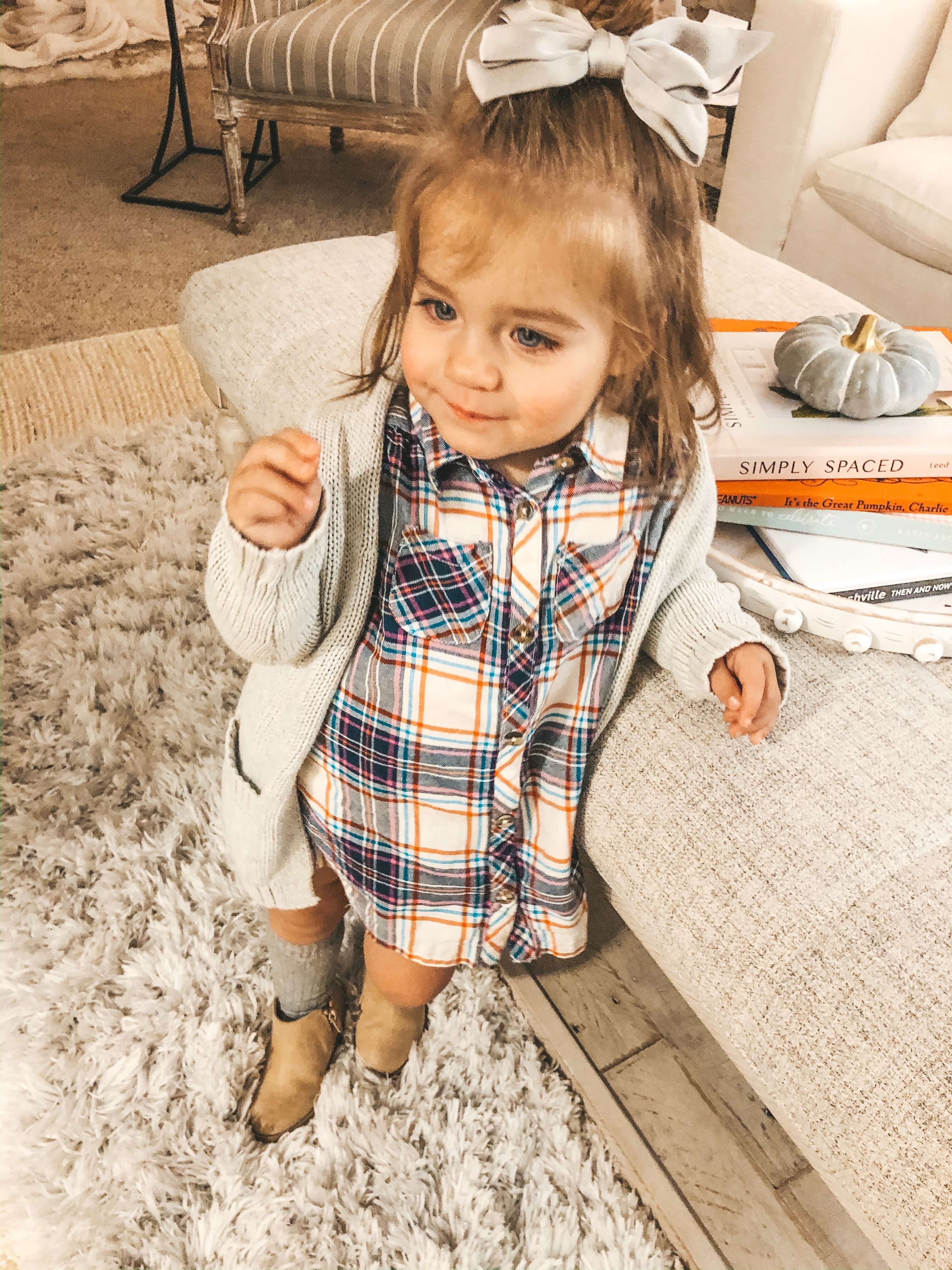 similar dress | cardigan ON SALE! | similar socks | boots ON SALE | bow
COUPON: cardigan and boots are 20% off with code: SWEET
I enjoy dressing Kenny most days way more than I enjoy getting dressed myself.
This Fall, I've found not only the cutest clothes for baby girl, but also shoes and accessories.
And here's the real kicker: they're all very reasonably priced. SCORE!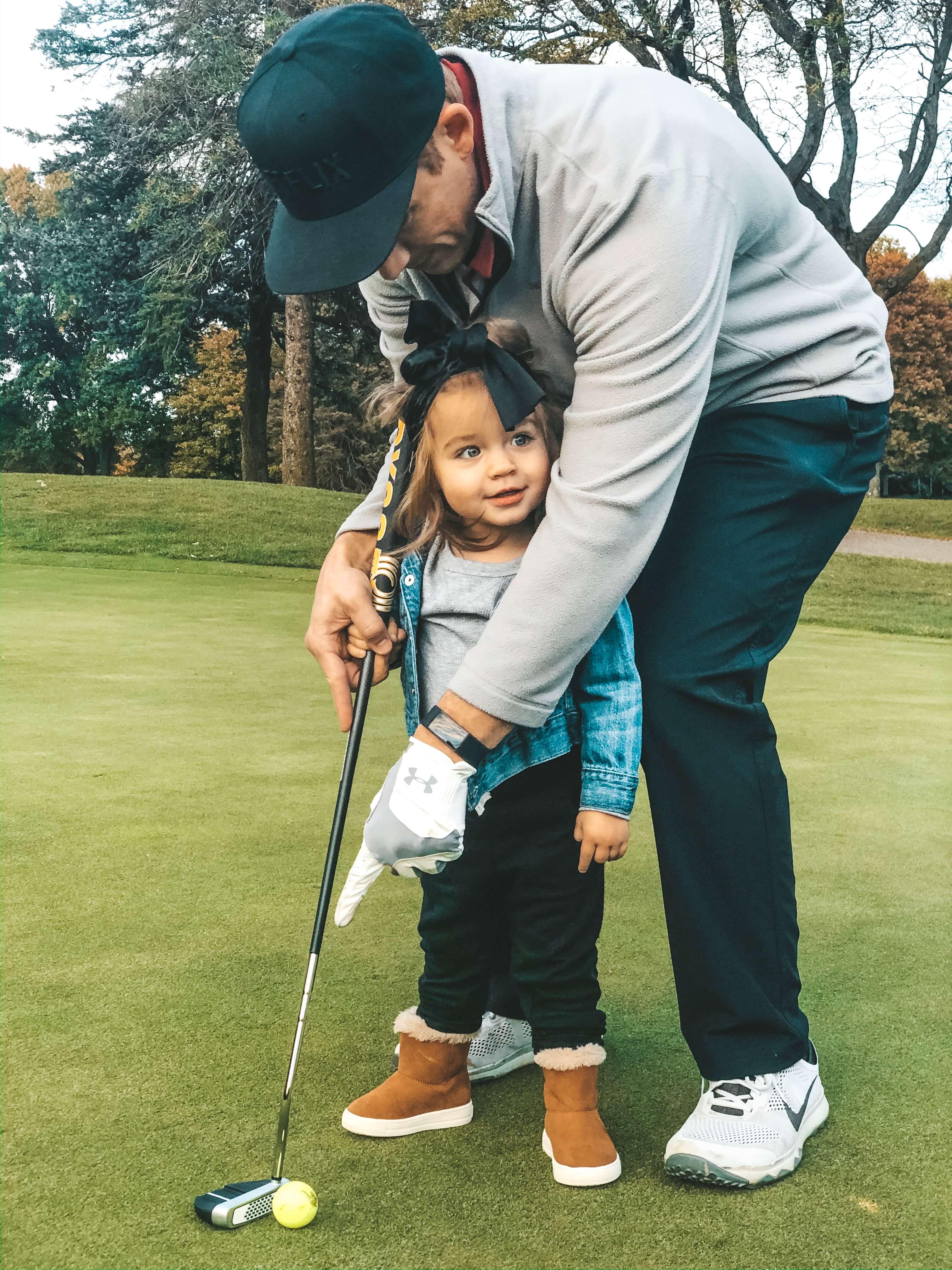 denim jacket ON SALE | thermal shirt ON SALE | sweatpants | boots ON SALE | headband
COUPON: Aave 20% off of her boots and thermal shirt with code: SWEET
Use code: SMILE for 40% off her denim jacket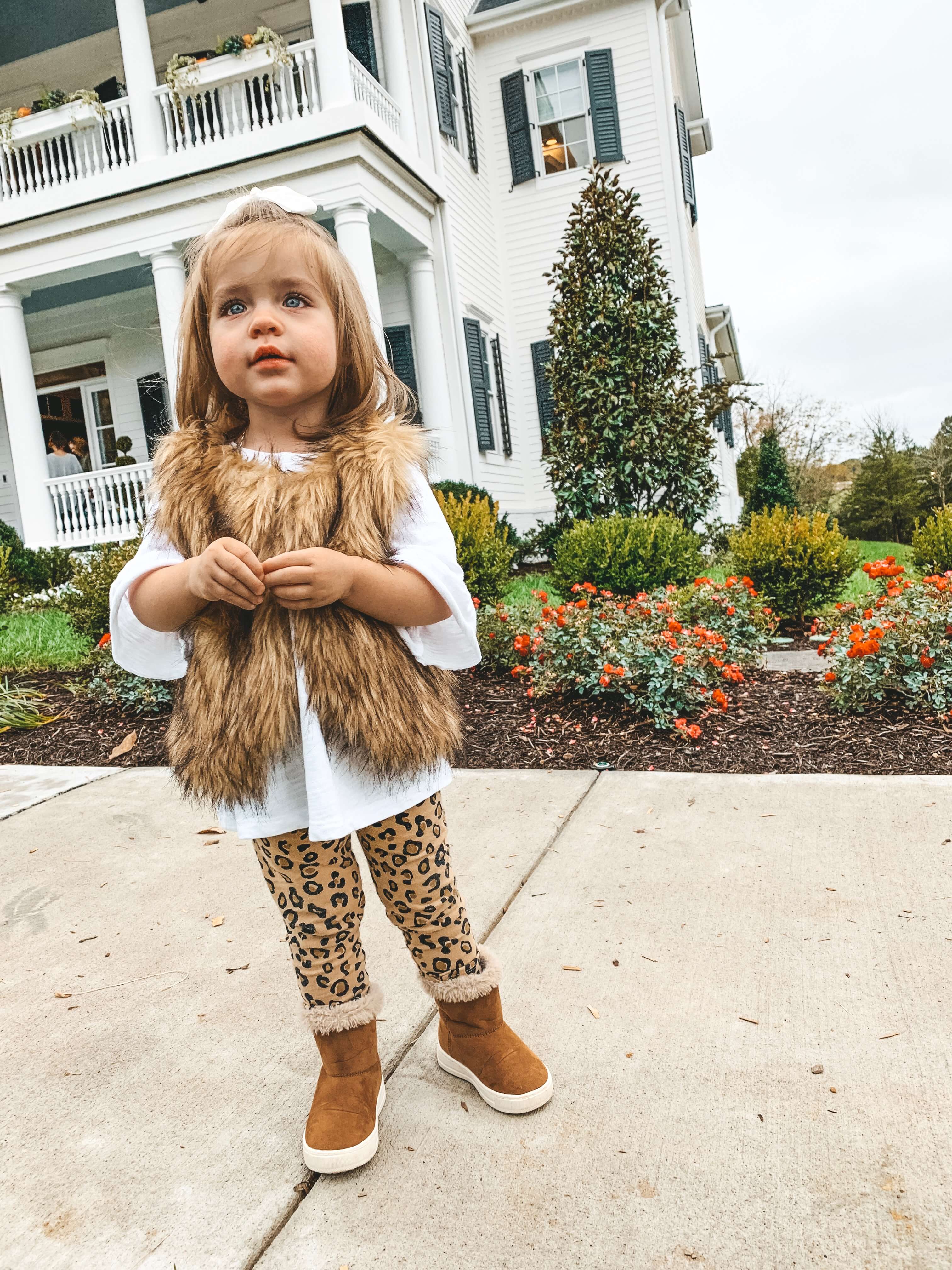 similar faux fur vest | similar ruffle sleeve top | leopard leggings ON SALE!| boots
COUPON: leopard leggings are ONLY $5.60 with code: HOWL20
shop Kenny's looks

---
---
See what I mean?
Real. Life. Doll.
Dressing MacKenlee is just so fun, especially this time of year.
Why is everything cuter when it's tiny?
One of my favorite secrets for dressing baby and toddler girls is to never skip over the boys department.
My favorite plaid and flannel pieces are almost always from the boys section at either Old Navy or Target.
Two other places I love to frequent for her wardrobe is Zara and H&M.
Check out this list below for a few of the other pieces I've recently purchased for her new Fall wardrobe.

Oh! I can't forget Cracker Barrel.
We stopped at Cracker Barrel for dinner on our drive down to Nashville and I found so much goodness for Kenny, my heart just about exploded! I snagged the cutest faux leather moto jacket and plaid flannel poncho.
Have you seen any fun Fall pieces for toddlers lately? Let me know in the comments.
I'm always on the lookout for fall fashion for toddlers.