Who doesn't want to take a weekend trip to Nashville? Here's our Nashville Itinerary from our long weekend trip we recently took.
Keep reading to check out our entire Nashville itinerary from our Nashville weekend trip.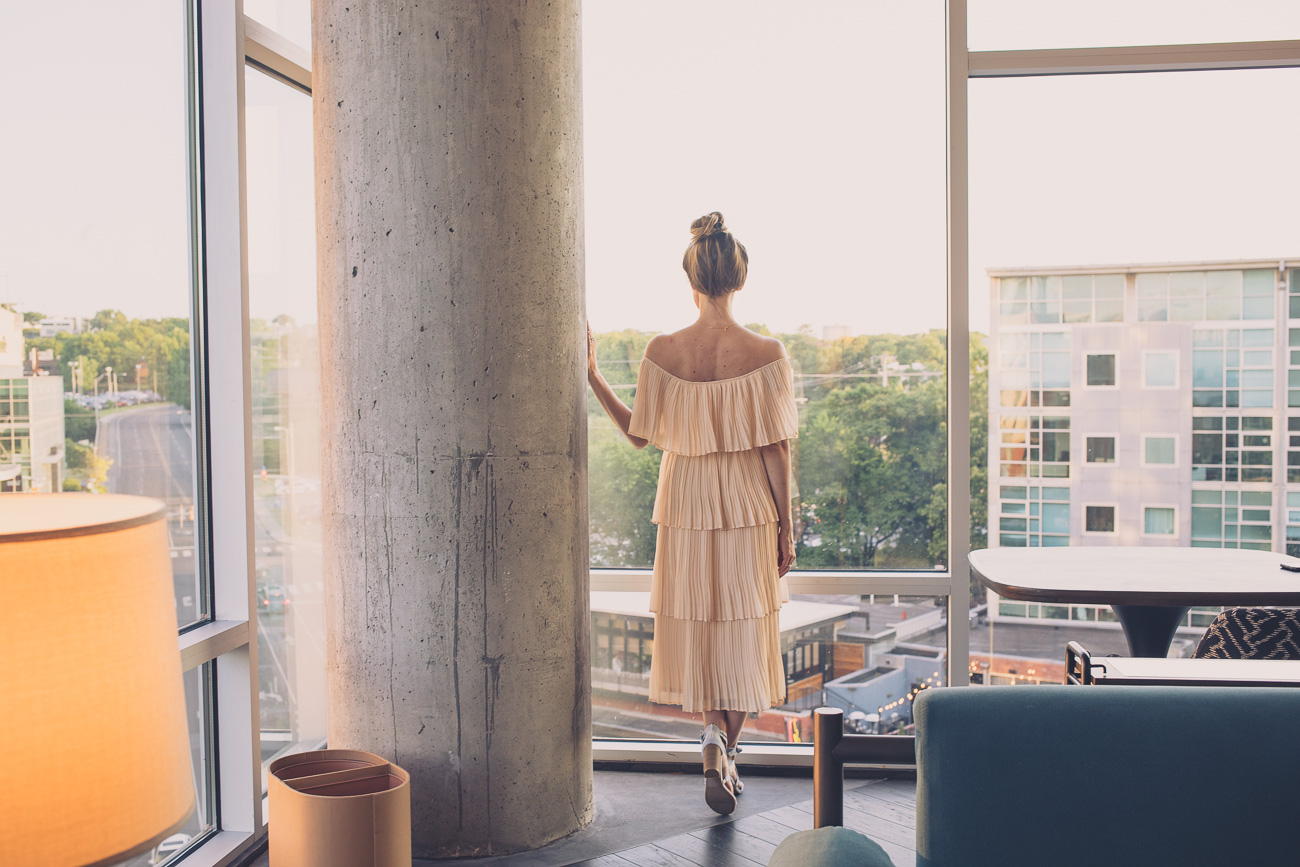 I grew up visiting Tennessee every year, but I had only visited Music City once before.
My mom's side of the family is from Southeast Tennessee (Chattanooga area) and we still have a bunch of family there.
When I was about 12 years old, we took a trip to Nashville and I still have the best memories of the city, the Grand Ole Opry, Opryland Hotel, and more.
Two weeks ago, we made the trek from LA to Ohio as part one of our move to Canada. We had a few free days, so Matt and I made a last-minute decision to drive down to Nashville. Best decision, y'all.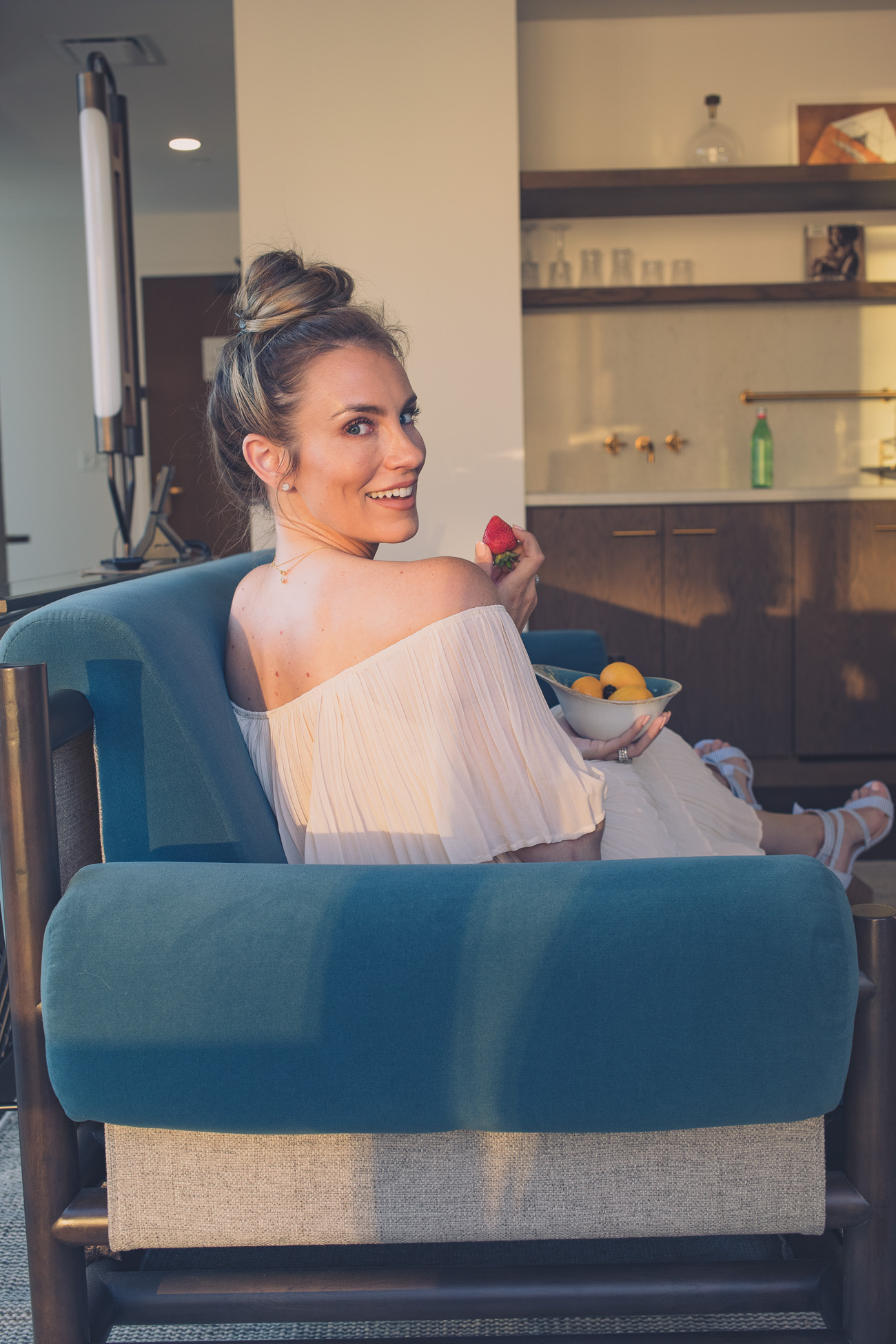 We left Monday afternoon from Akron, Ohio. We stopped for the night and stayed in the most charming little town, Covington, KY.
We spent the morning at The Ark Encounter, learning so much about Noah and the ark. If you have a chance to visit, Matt and I both highly recommend this for a fun family day or even a day date.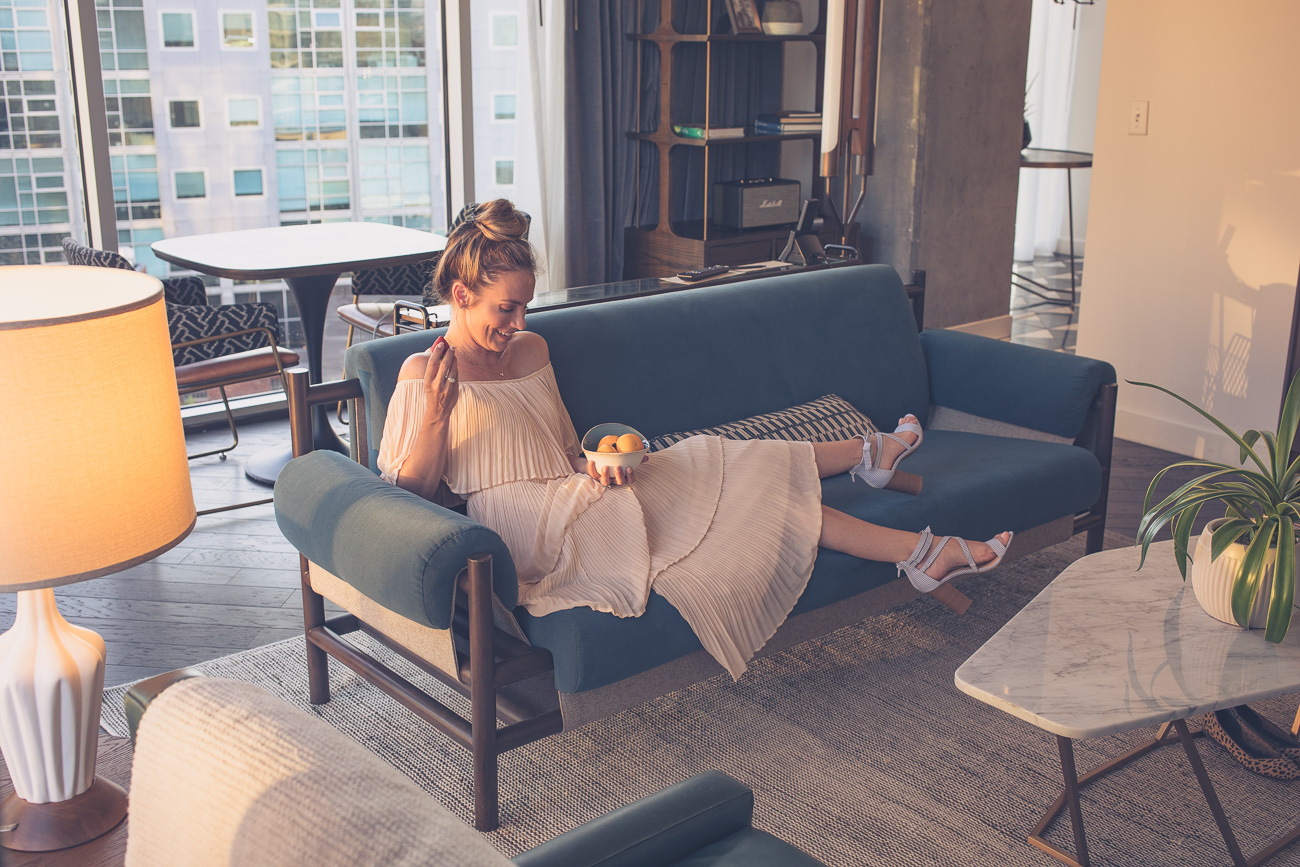 We then drove straight through to Nashville and got in that evening.
Overall, it was a really easy, enjoyable drive from NE Ohio. We had the best hotel experience and some truly amazing food. Keep on reading to see all the deets!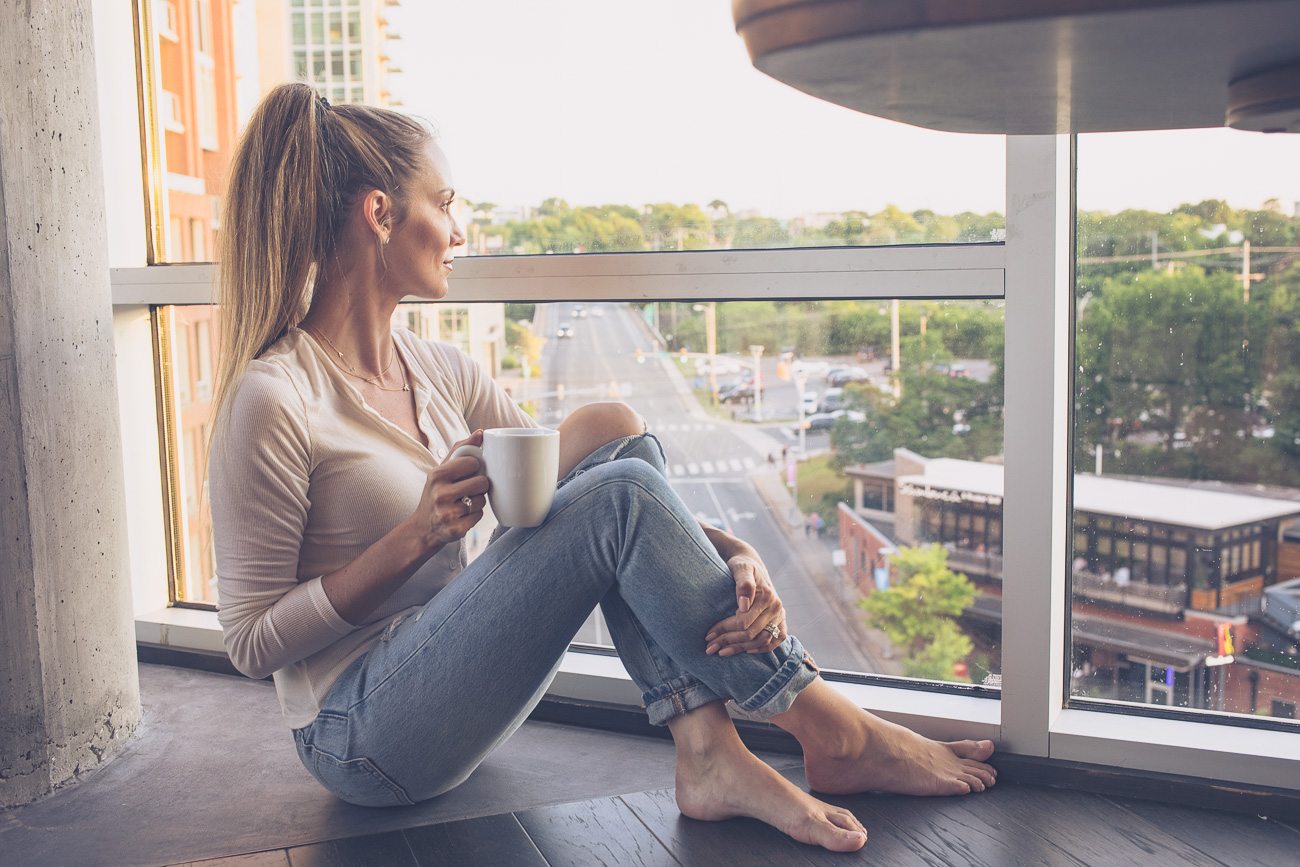 Our Nashville Weekend Itinerary
Where We Stayed
We had the best hotel experience.
We stayed at The Thompson Hotel and there's literally no reason to look for a different hotel, they offer everything you could possibly look for. We stayed in a corner King Suite and had gorgeous views of The Gulch area thanks to the awesome floor-to-ceiling windows.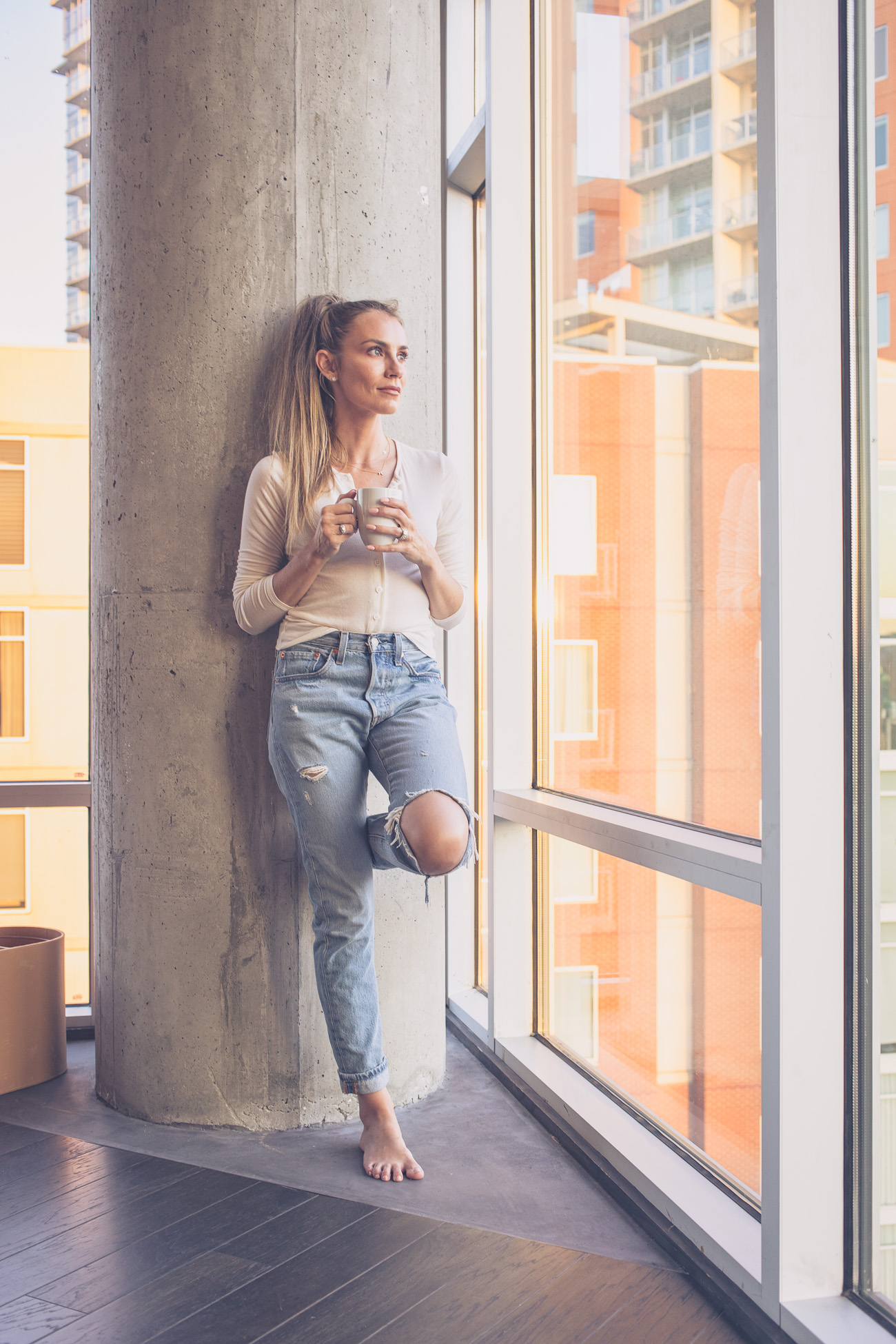 The rooms are decorated so beautifully but still manage to have a cozy feel. The beds are incredibly comfy (so important to me!) and the bathroom is positively luxurious.
The food from room service did not disappoint. We had breakfast in our room most mornings. I mean, why wouldn't you when you have such a gorgeous view to enjoy over coffee?!
What We Ate
55 South: We spent a lot of time in the Franklin area. We loved how quaint the downtown area was and stopped there our first night for dinner. When I saw shrimp n' grits on the menu, my eyes couldn't see anything else. It wasn't the typical Cajun dish I love so much, but the white wine butter sauce didn't disappoint. It was delicious.
Biscuit Love: This place came highly recommended to us by several people and it seriously delivered. I ordered the East Nasty with a side of grits… Holy delicious. Biscuit love is worth every single calorie.
True Food Kitchen: We both had fish dishes that were clean and tasty. The salmon was so good, not fishy at all- which is so important to me lol.
Loveless Cafe: We met friends for breakfast and this was one of their recommendations. It's just an old school, down home cafe. The kick off breakfast by serving coffee and a huge platter full of biscuits for the table. Need I say more?
Red Pony: My cousins came up to spend the day with us and we popped into Red Pony for an early dinner. Of course, I had to have shrimp n' grits, since I was heading back to Ohio the next day, and they were even better than the dish I had at 55 South. Everyone at the table loved their meals.
NoBaked Cookie Dough: Our friend, Blaire, recently moved to Nashville so we wanted to catch up with her while in town. We met at NoBaked for dessert and it was such a fun experience. It's literally a cookie dough bar where they served cookie dough up just like ice cream.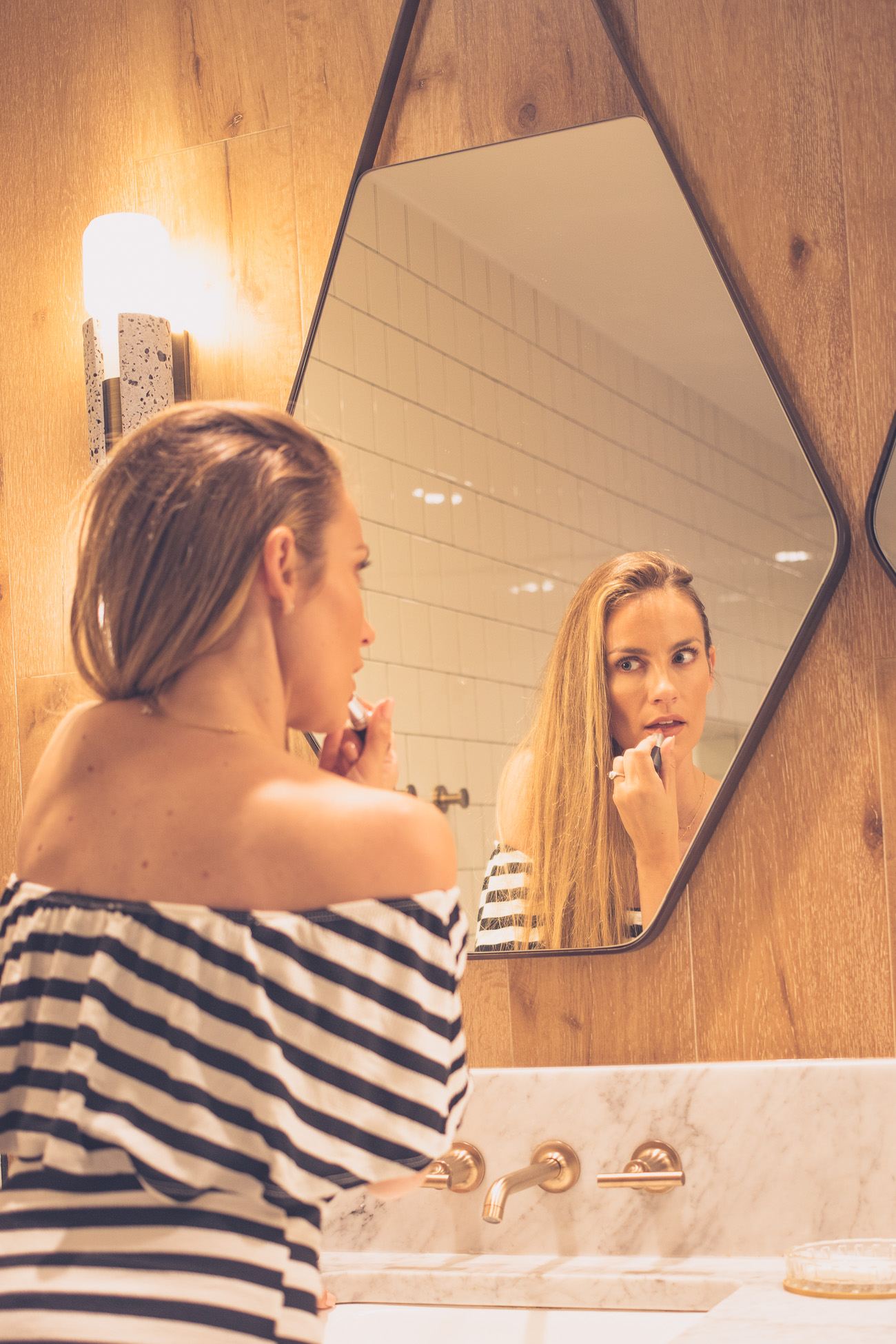 What We Did
The purpose of our trip to Nashville was to check out the city. We spent the majority of our time driving around, exploring the city and all the different neighborhoods.
We missed the Grand Ole Opry and pretty much every other fun thing tourists come to do, but that's ok, we wanted to explore and that's exactly what we did.
I got to do a little shopping with my cousin, Jenn. She drove up with her family and spent the afternoon with us in Franklin.
There are a handful of cute boutiques in downtown Franklin that you absolutely should check out.
Since we've been watching the tv series, "Nashville," we had certain things we wanted to see, like The Blue Bird Cafe. We had fun seeing the places we've become so familiar with through the show.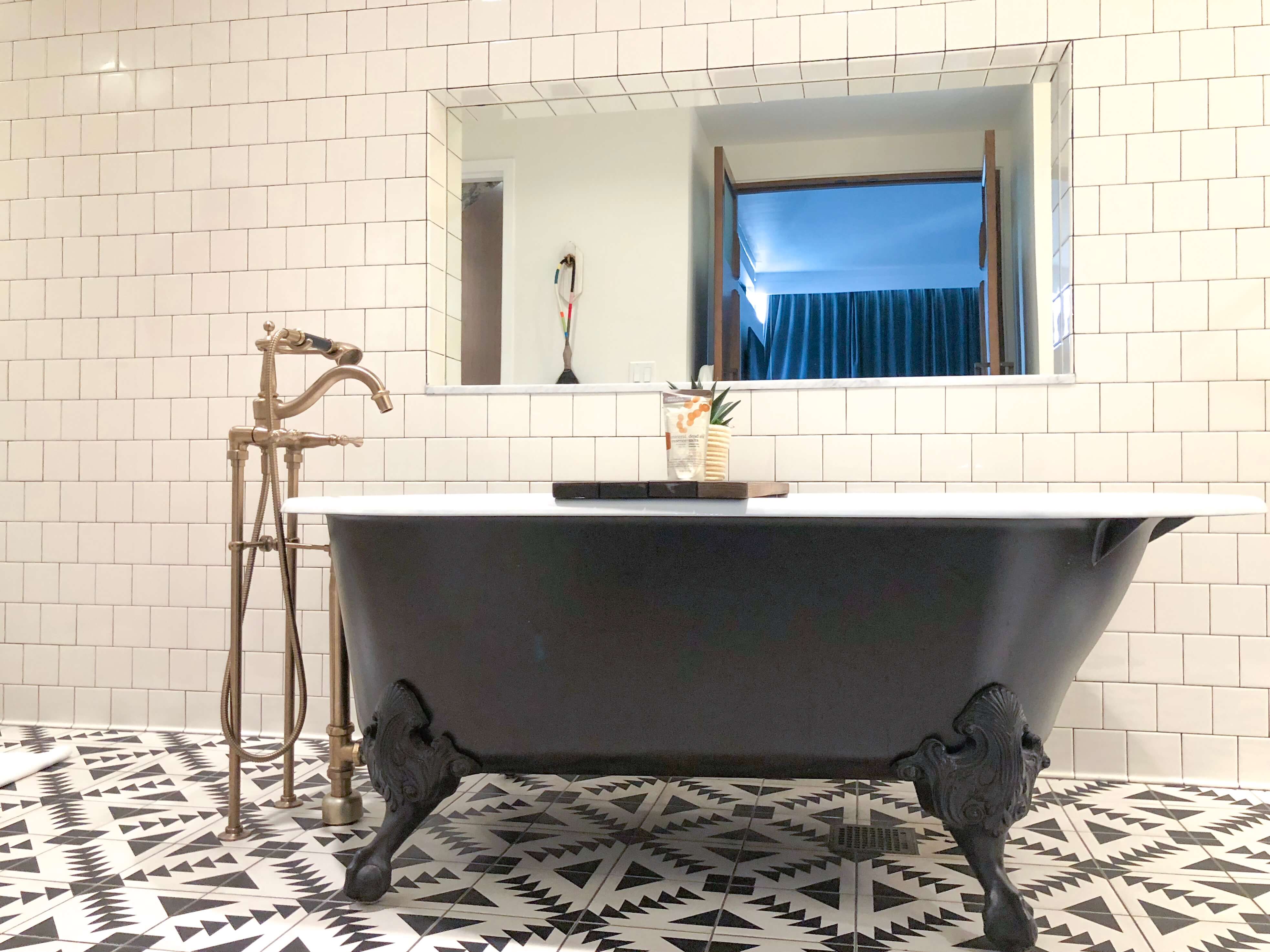 Several other places to add to your day Nashville Itinerary, especially country music fans:
– Country Music Hall of Fame
– Honky Tonk Highway (or Honky Tonk Row)
– Johnny Cash Museum
– Bicentennial Capitol Mall – Mall State Park
– Grand Ole Opry House
– Belmont Mansion
– Ryman Auditorium
– Belle Meade Plantation
– Lane Motor Museum
– Tennessee State Museum
– Frist Art Museum
– Patsy Cline Museum
– Hatch Show Print
– John Seigenthaler Pedestrian Bridge
– Jack Daniels Distillery
– Percy Warner Park
– Lotz House Museum
– General Jackson Showboat
– Andrew Jackson's Hermitage
– Gaylord Opryland Resort
– Nashville Parthenon
– Cheekwood Botanical Gardens
– Nashville Zoo
– So many tours to choose from
– Tons of gorgeous murals for photos
If you love history or country music, a Nashville trip is perfect for you.
Downtown Nashville especially has so much to offers travel fans- live music, street art, delicious food, and more. The country music scene alone is reason enough to immediately plan your Nashville itinerary.
Nashville Tennessee also hosts the Adventure Science Center which is perfect for the kiddos.
If you're planning a girl's weekend trip, bachelor party, or bachelorette party, Nashville is such a great option for your getaway.
So tell me, have you been to Nashville? If so, what should we add to our next Nashville weekend itinerary?
What was your favorite thing you saw, the place you ate…
Tell me all about it in the comments below!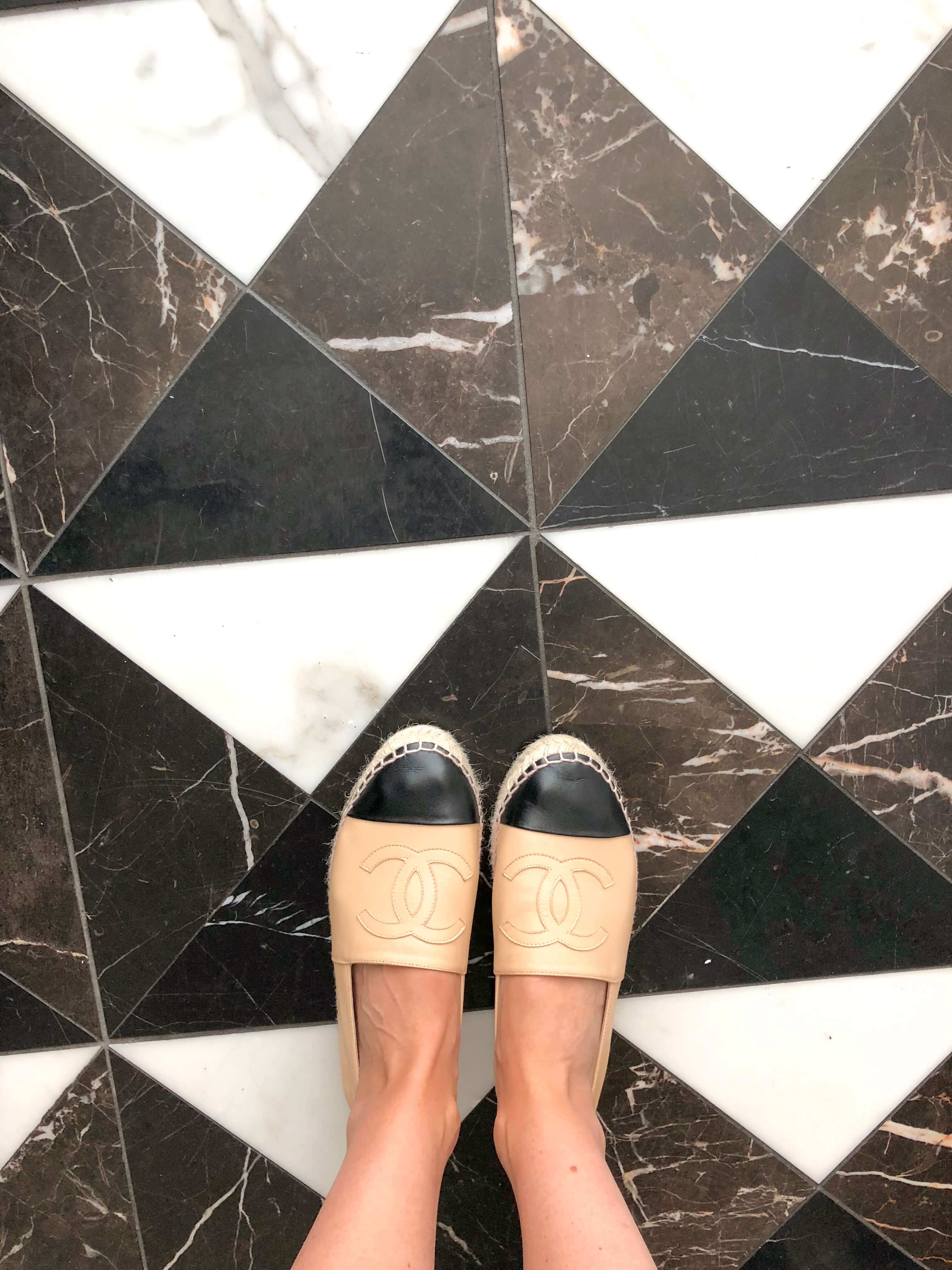 Shop This Post

The Details
Red Dress Boutique Tiered Dress| PinkBlush Striped Dress | Reformation Button Up | Levi's Jeans |Similar Leopard Heels
Is 48 hours in Nashville enough?
To have a good time in Music City? Absolutely. You'll have time for great food, music, and sights.
Should I visit Nashville or Franklin?
No need to choose between the two. Franklin is just south of Nashville, so you can easily pop down to Franklin and see the historic downtown area and grab a bite in an afternoon.
Where should I fly into?
BNA is the only Nashville area public airport. I would recommend renting a car to get around because the city is pretty spread out.