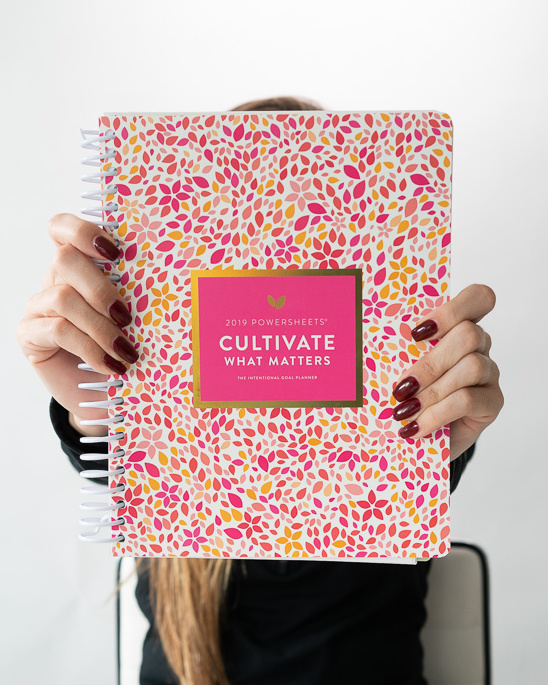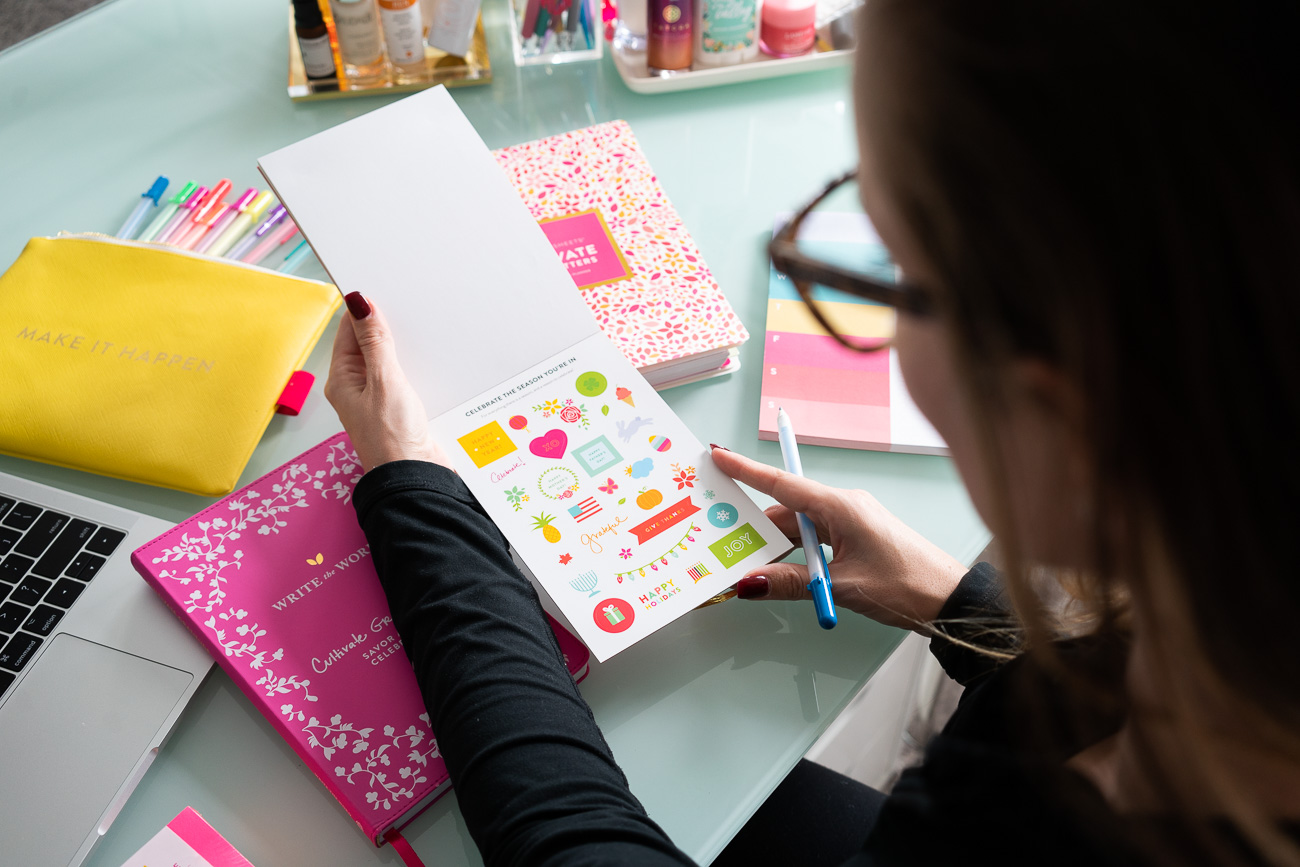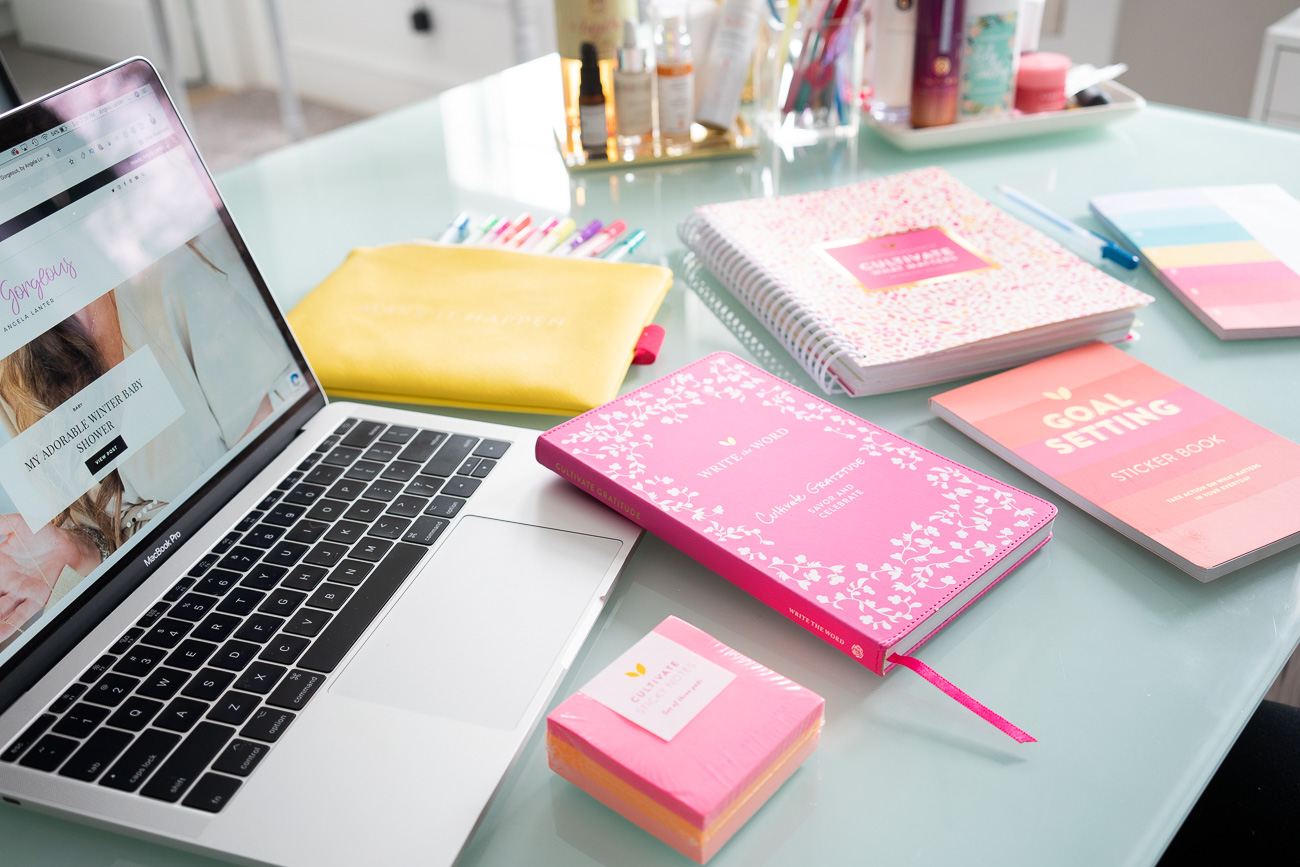 Cultivate What Matters Power Sheets and Accessories
Whew! Well, I'm glad that's over.
Anyone else thrilled to have February behind them? Listen, I'm typically a member of the camp who believes that you shouldn't wish away a precious second of this life. But there's always exceptions to the rules, right? I have been sick in one way or another since January 22nd. That's a long freaking time, y'all. Here I am, two UTIs, one stomach virus, one sinus infection and a whole mess of upper respiratory issues being caused by my insane allergies, later. So, can you blame me for wanting all this behind me? Yeah, I didn't think so.
Now, I'm excited to be so close to Spring. The time changes this weekend, and the longer days just make me happier. It's hard to be upbeat and happy when you're feeling bad physically. I'm hoping the warmer temperatures, sunnier skies and longer days help to boost my attitude… For the sake of all those who have to deal with me on the regular, lol.
New beginnings equal fresh starts in my mind. I love the beginning of a new year, new month or new season. There's something magical about opening a fresh new calendar or planner and seeing the prospect of the unfilled days ahead. I love to plan, set goals and dream about how I'll make my dreams happen.
In honor of this fresh, new season ahead of us, here are a few lessons that I have learned so far this year:
Exercise makes you feel better in every way. One of my goals for 2019 was to get into the best shape of my life. I'm working hard to make this goal happen. I wake up sore most every day of the week, but guess what? Overall, I feel better physically, mentally and emotionally when I make sure to fit exercise into my day.
The Backstreet Boys are just as amazing now as they were in 1998. But for real though, they are. Matt took me to see them live in Vegas for my Valentine's Day gift and it was the best concert I've ever seen.
Eyelash extensions aren't for everyone. By everyone, I mean me. Turns out, I'm pretty badly allergic to the glue.
The right planner will make you want to be more productive. My goodies from Cultivate What Matters makes me want to sit down and plan out my days ahead. In fact, I look forward to my weekly sit down with my planner.
Frankincense oil works like a charm for that time of the month. When I start feeling crampy, I roll some Frankincense over my ovaries, then use a heating pad right on top… Guess who no longer need to pop and Advil? This girl right here.
I have the most amazing community of Gorgeous Girls. It's 1000% true. Y'all blow my mind every single day. You take the time to support me, read my words, watch my videos and like my photos… When I first started Hello Gorgeous, I thought I'd be lucky to get even one single person to visit my blog. Now I have this group of incredibly amazing women who I connect with, share with and communicate with on an every day basis. I thank God for this incredible community and the amazing opportunity that I have been given.
Sleep is really, really important. I know, this one is a no given. But how many of us actually get good quality, adequate sleep on a consistent basis? Probably way less than you think. My goal for March is to get better quality and more hours of sleep regularly.
Share with me! Tell me below what lessons you've learned so far this year.