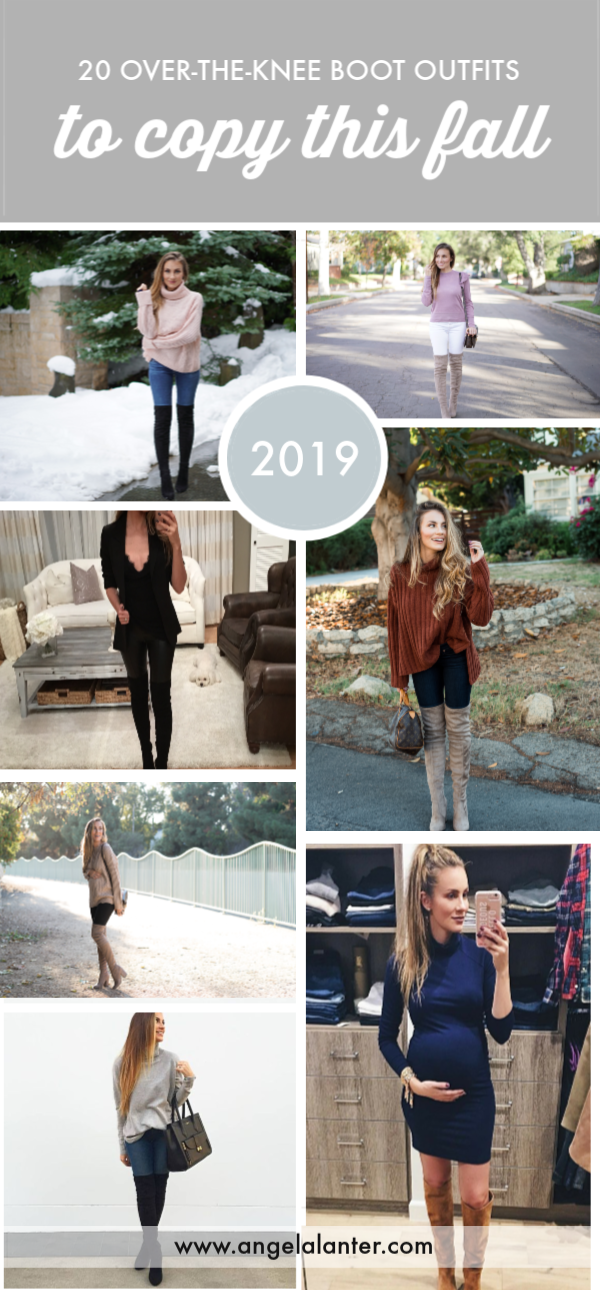 One of my favorite things about Fall [fashion-wise] is over-the-knee boot outfits.
I have so many pairs of OTK boots in my closet that I've accumulated over the years.
It's one of those pieces that I wear until the temperature gets to hot for them here in LA… Which is anywhere from February to April.
Several of you have asked for me to write a post about how to style OTK's.
I thought it'd be fun to take a look at past outfits with OTK boots and give y'all some inspiration. I have some new over the knee boot outfits that I shot in Whistler, so stay tuned for those.
Skinny Jeans & Sweater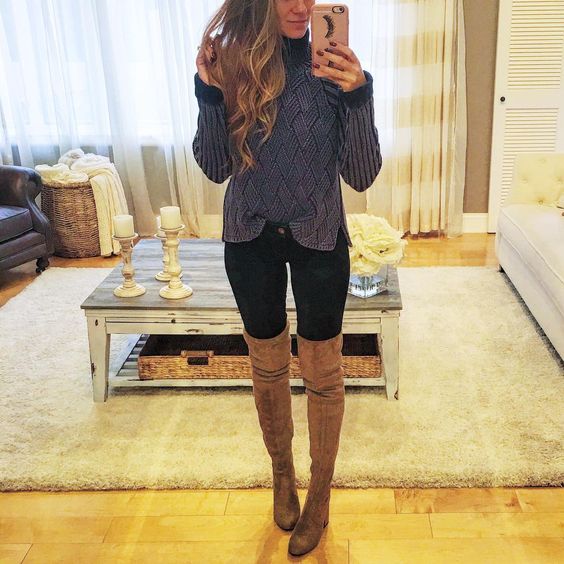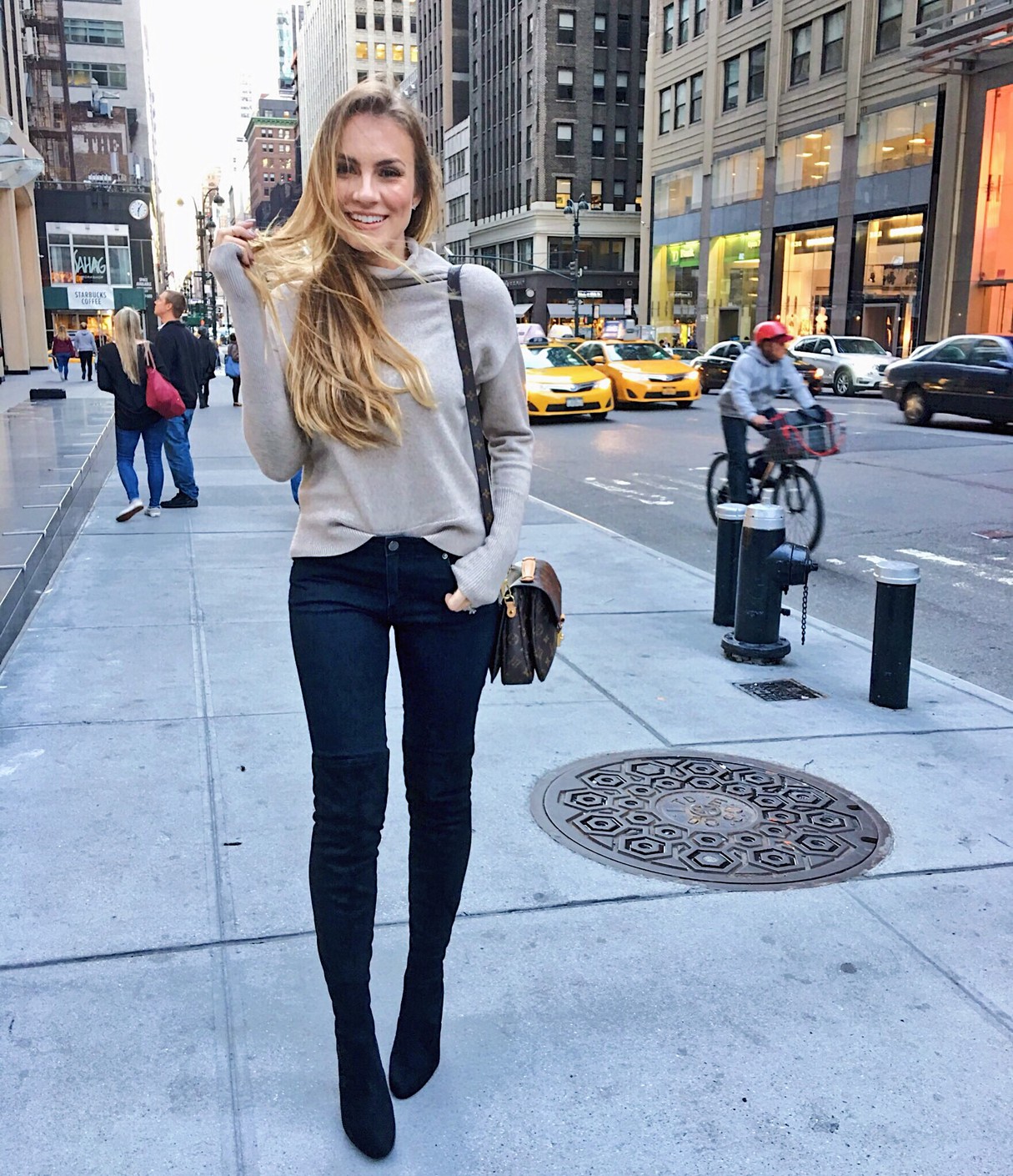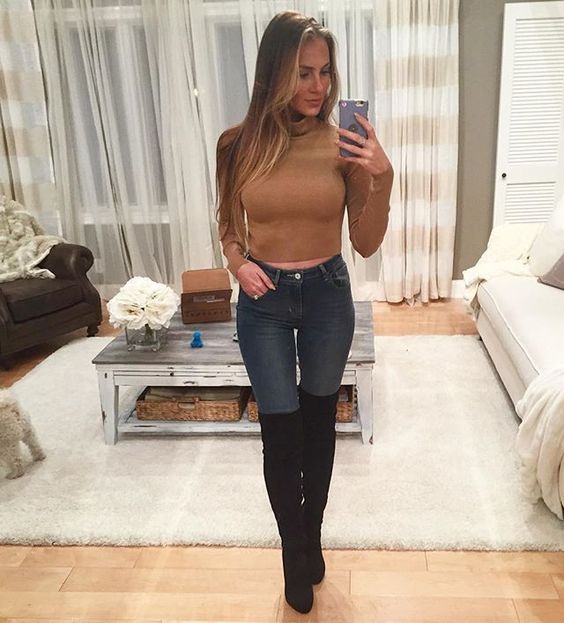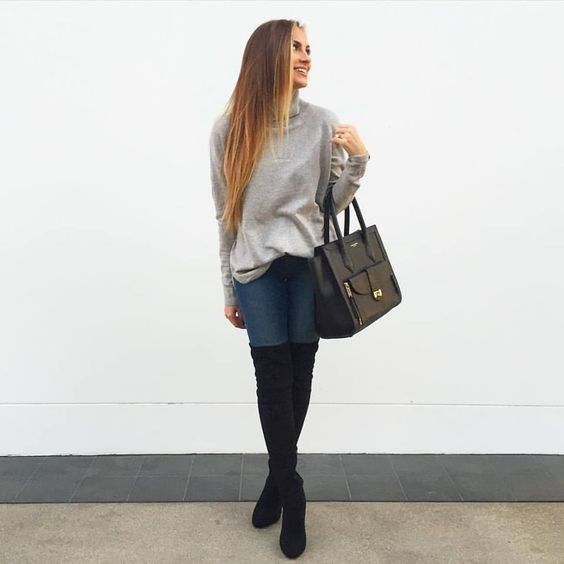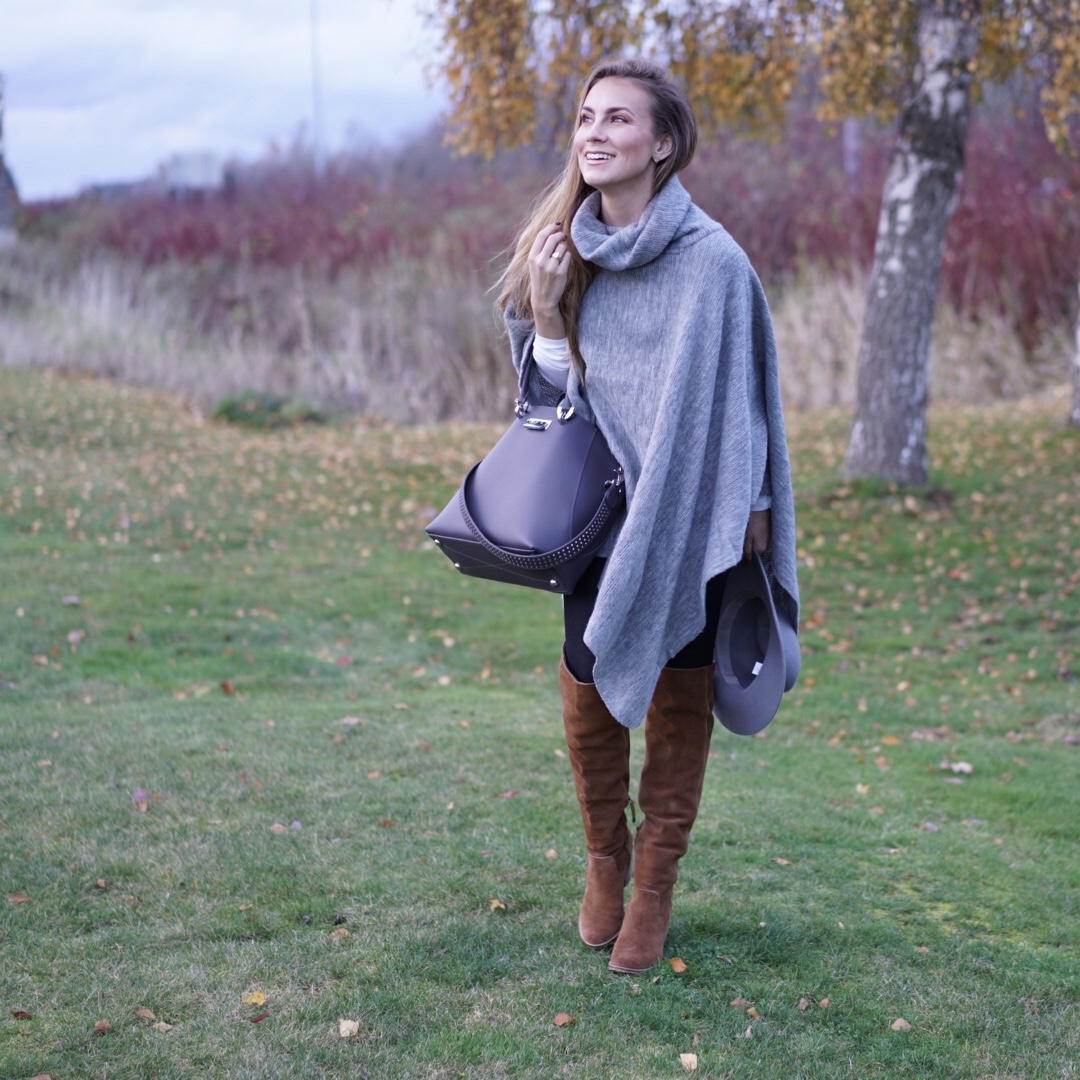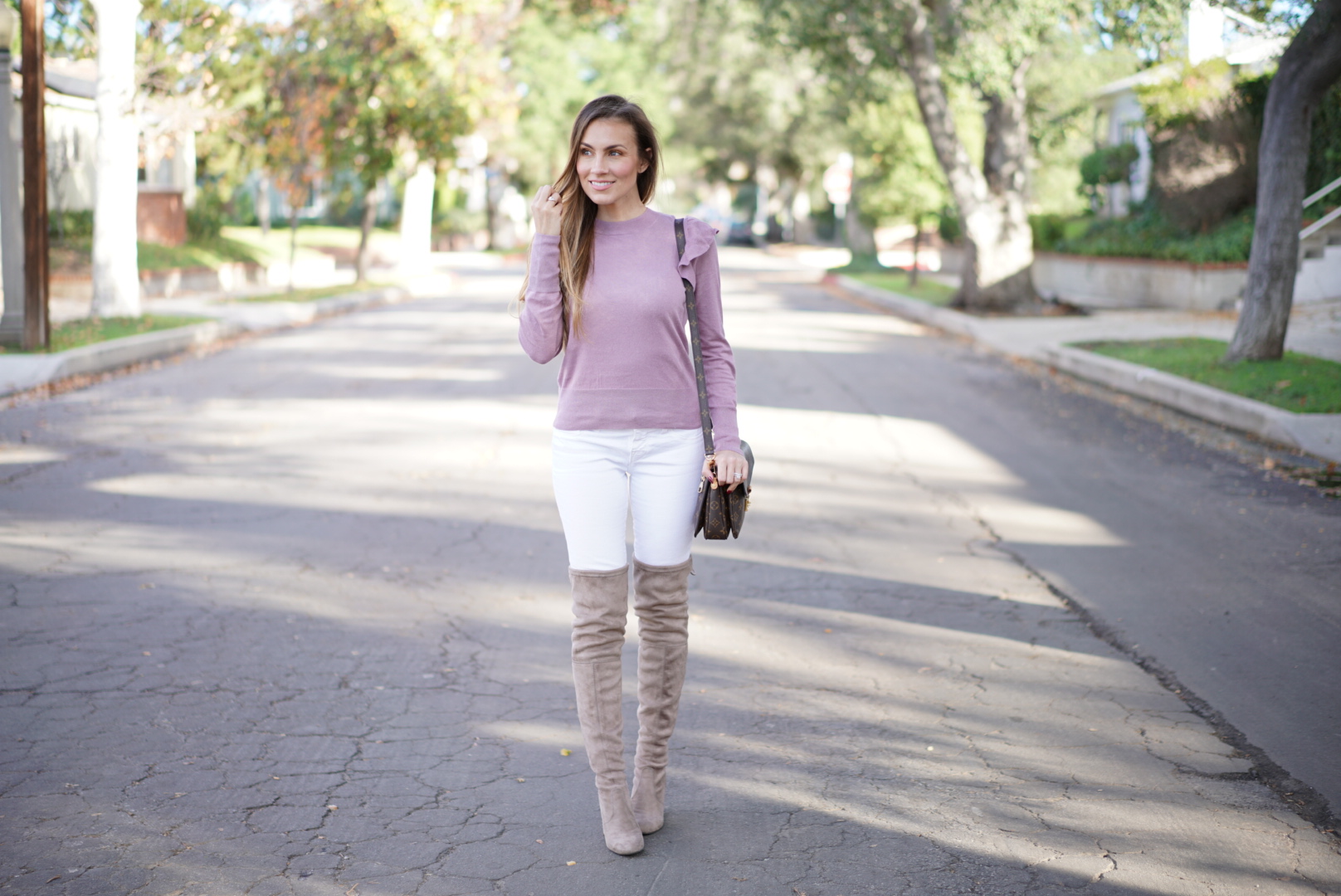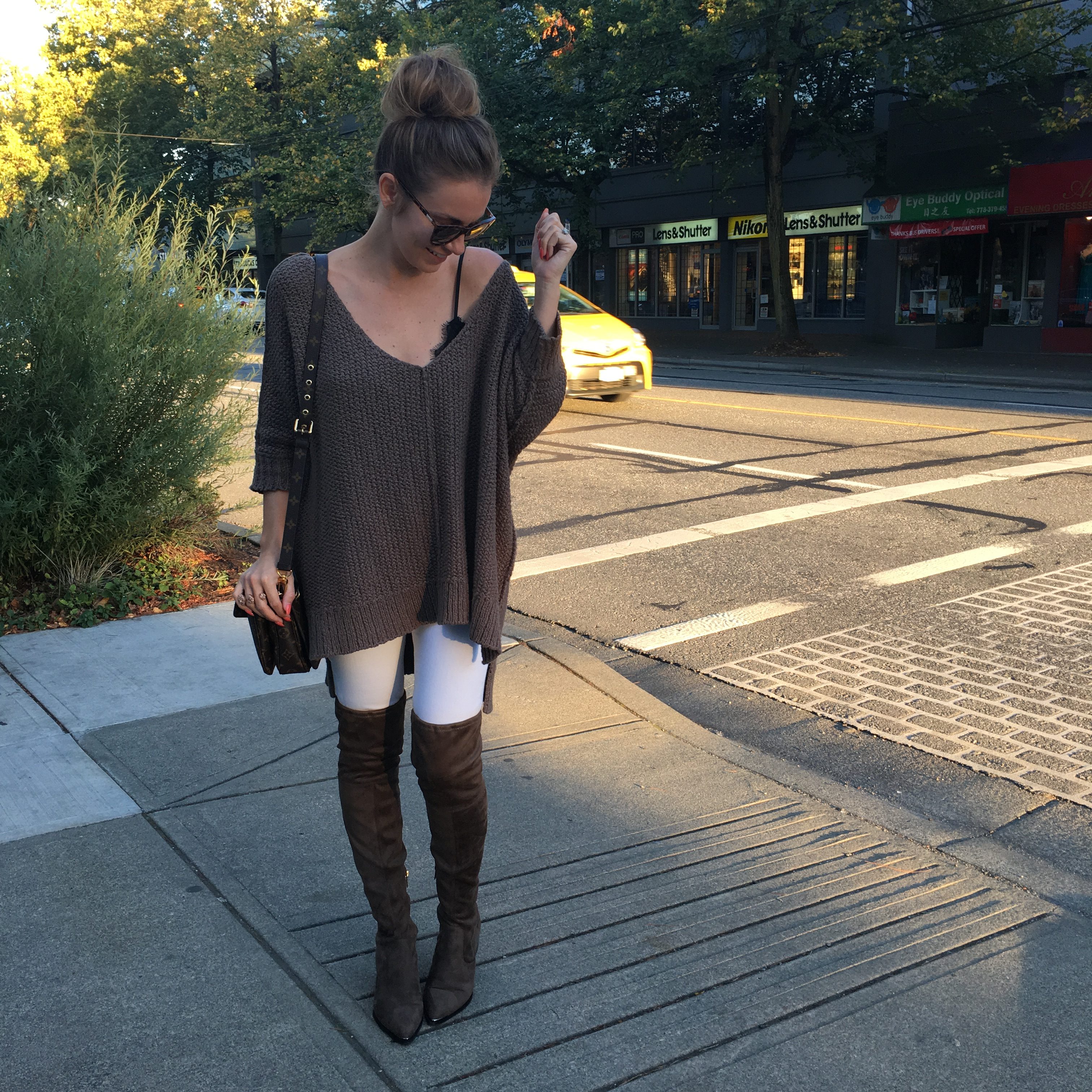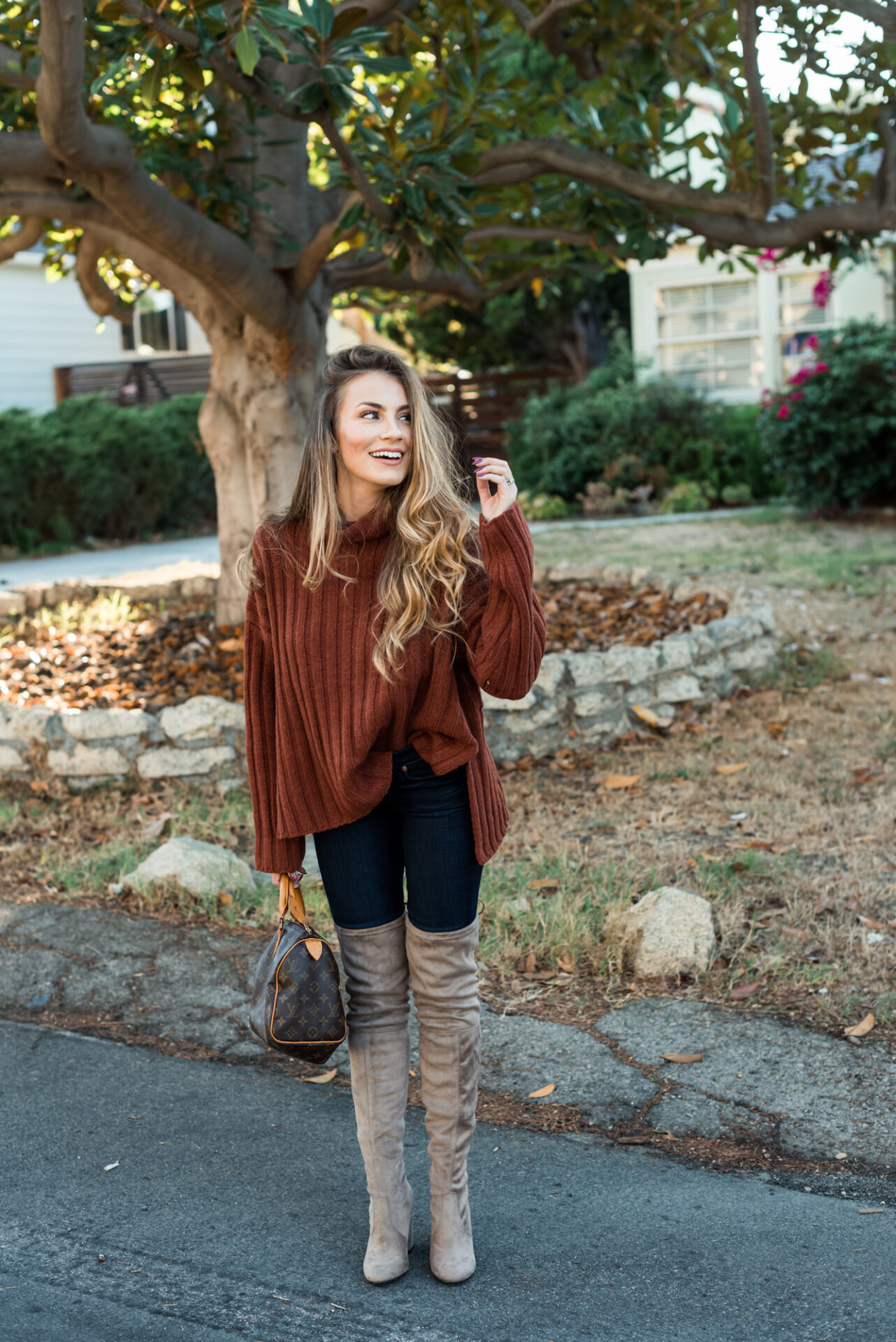 I clearly love my OTKs & sweater combo.
Sweater, skinny jeans and boots is my go-to Fall uniform.
I love how chic boots and jeans look… Casual but still sassy, ya know?
The only way boots can be worn with jeans is if they are truly skinny jeans.
Bulky denim will make your legs appear lumpy, bumpy and junky LOL.
Here are some skinny jeans currently available that I own or would buy if I didn't already own something similar.
Shop Skinny Jeans

Short Dresses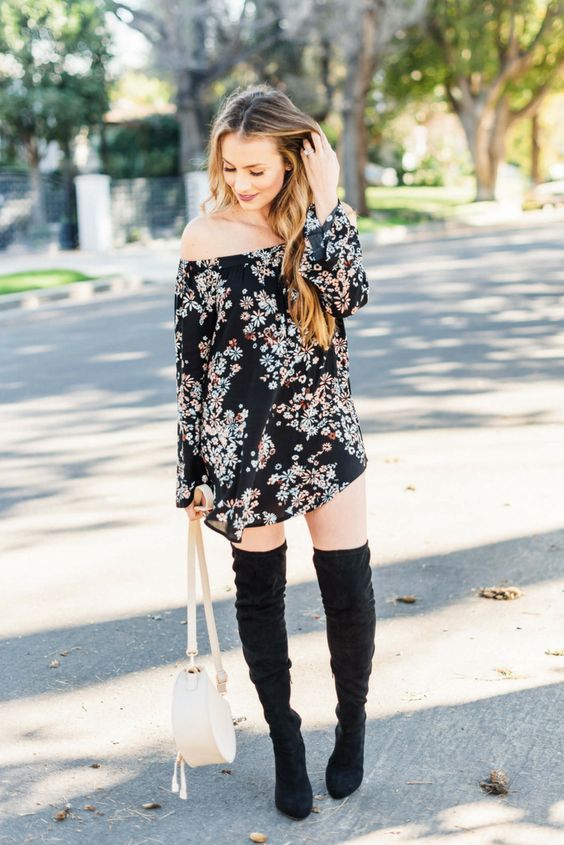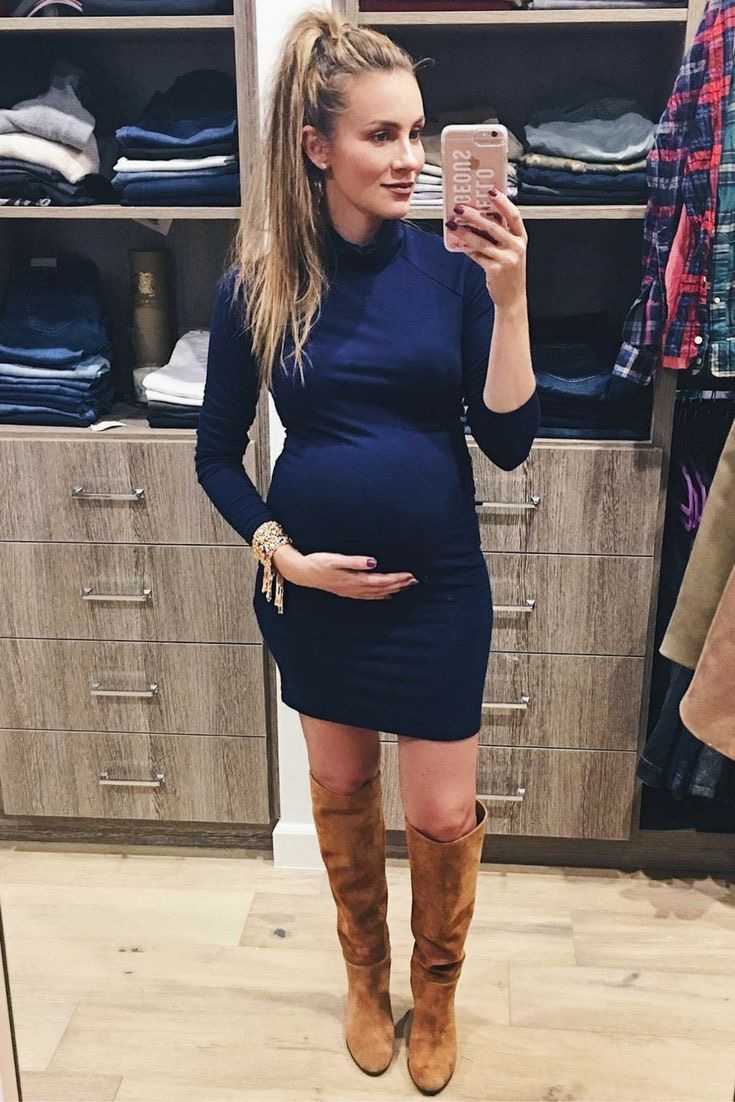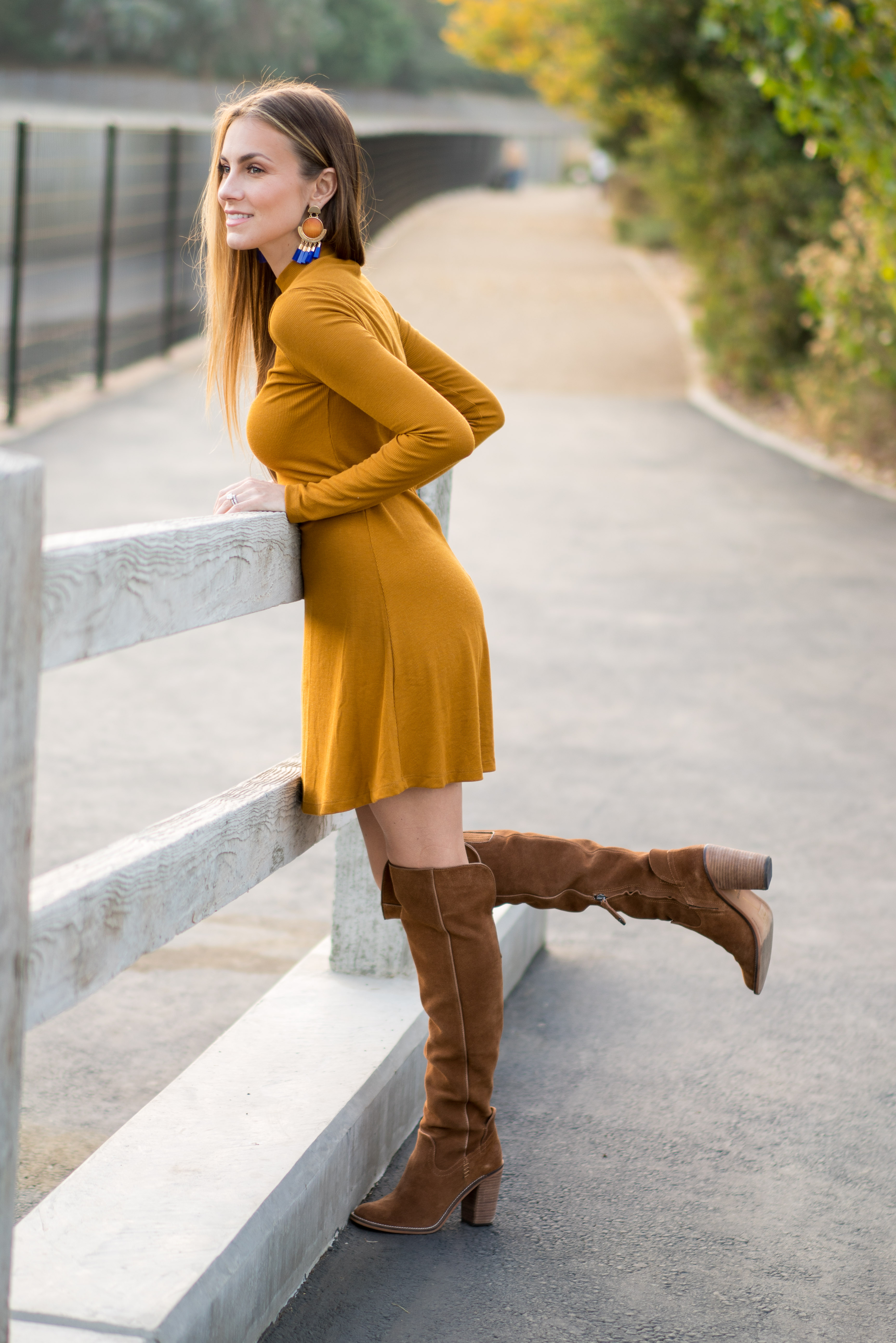 Another go-to for OTK boots is short dresses.
Granted, I live in LA, so wearing short dresses is never really an issue this time of year.
The trick to styling a dress or skirt with OTKs is there has to be a gap between the hem of your skirt and the top of the boots. If the hem overlaps, it makes your legs appear shorter than they really are.
Here are some great dresses to pair with PTK boots this season.
Shop Fall Dresses

Statement Tops & Leggings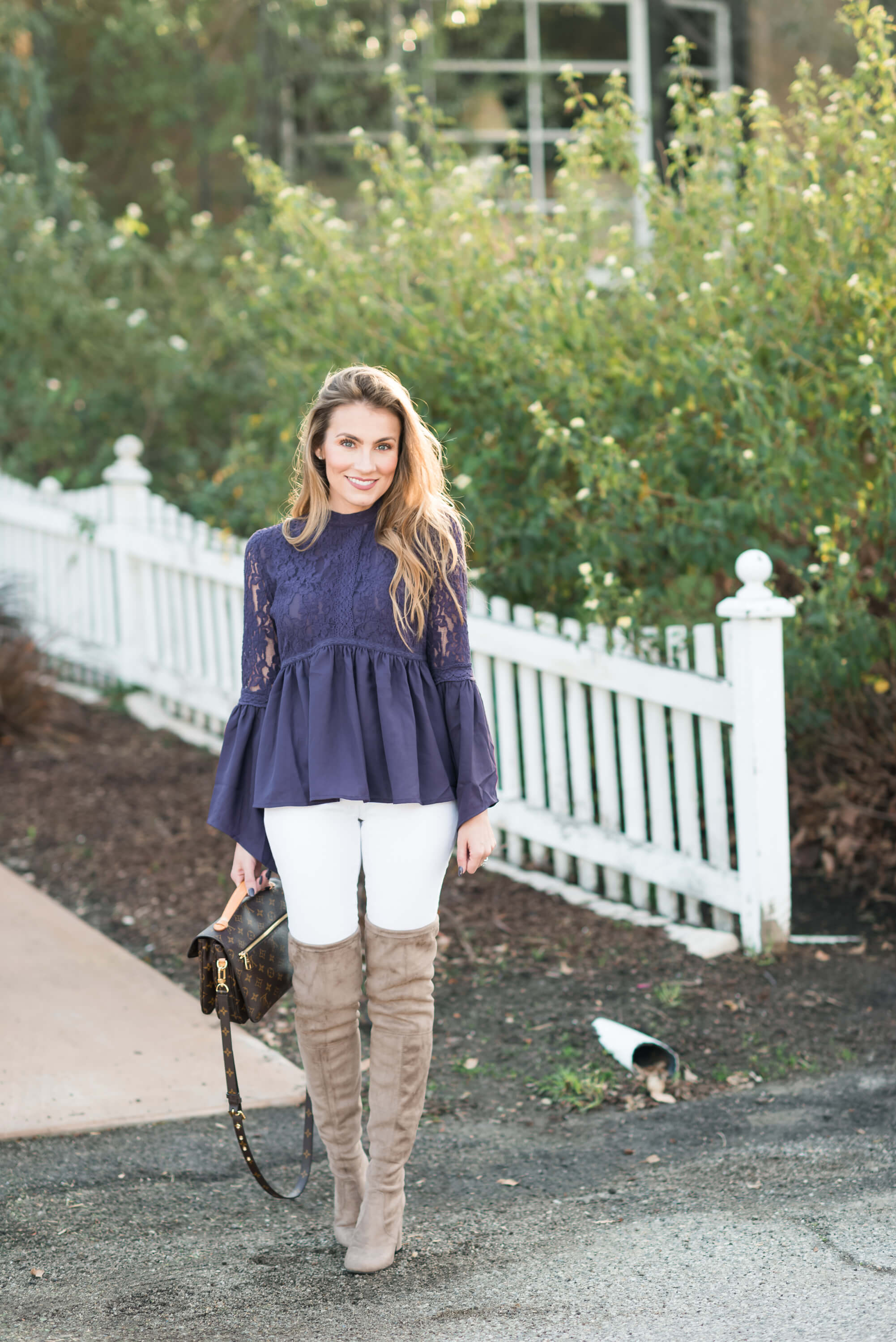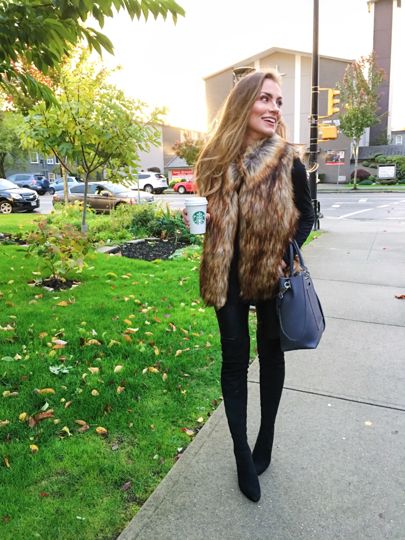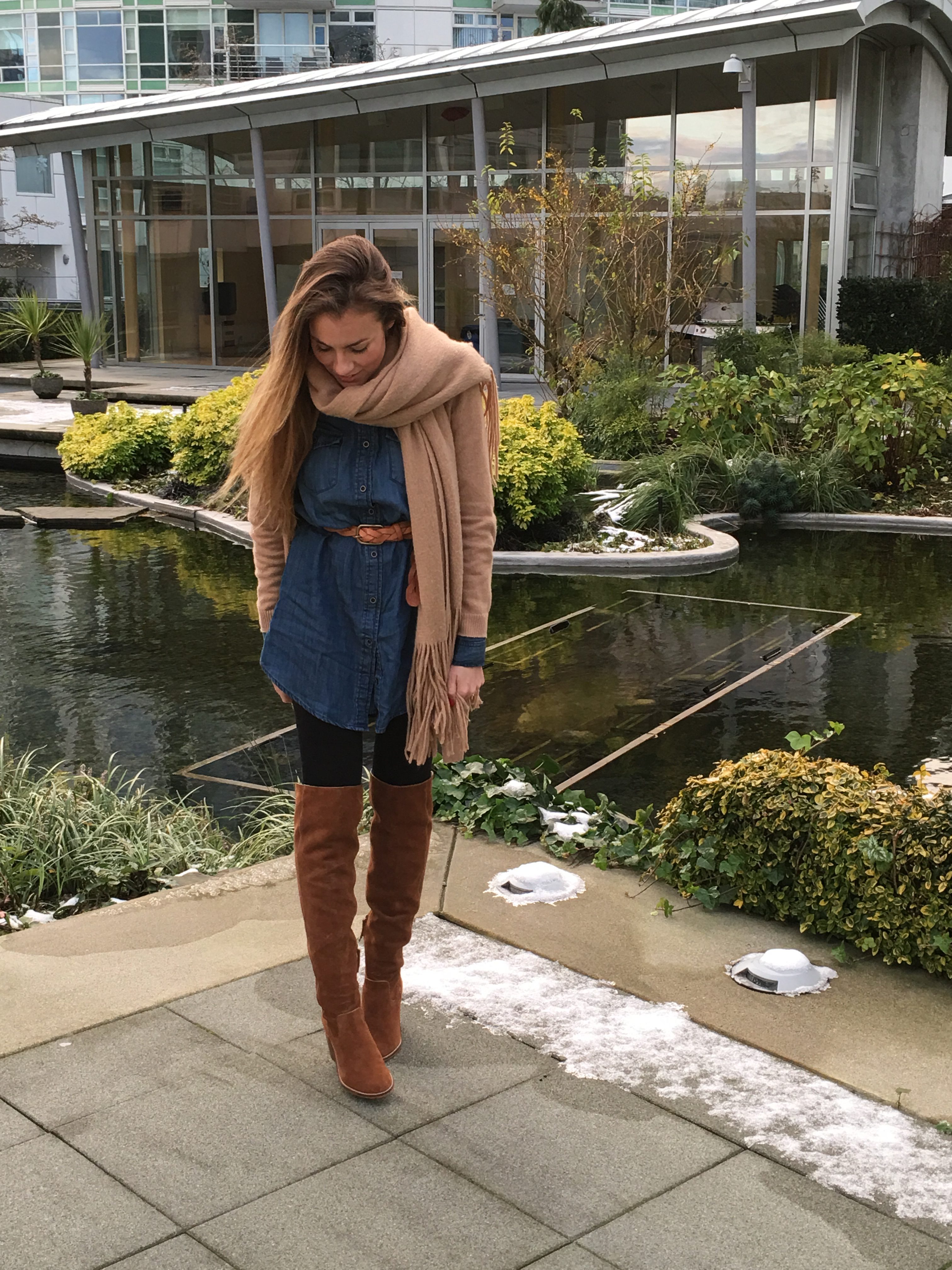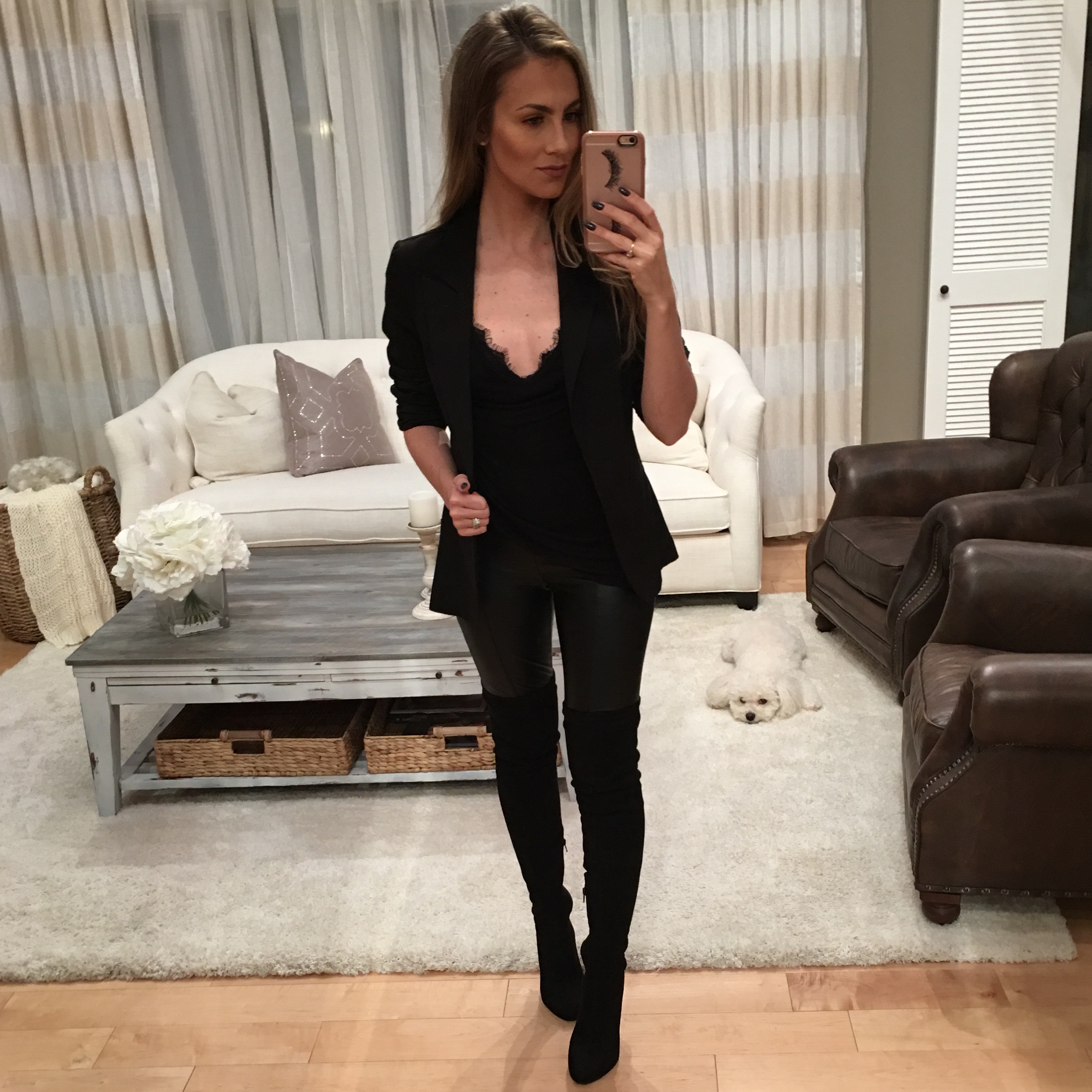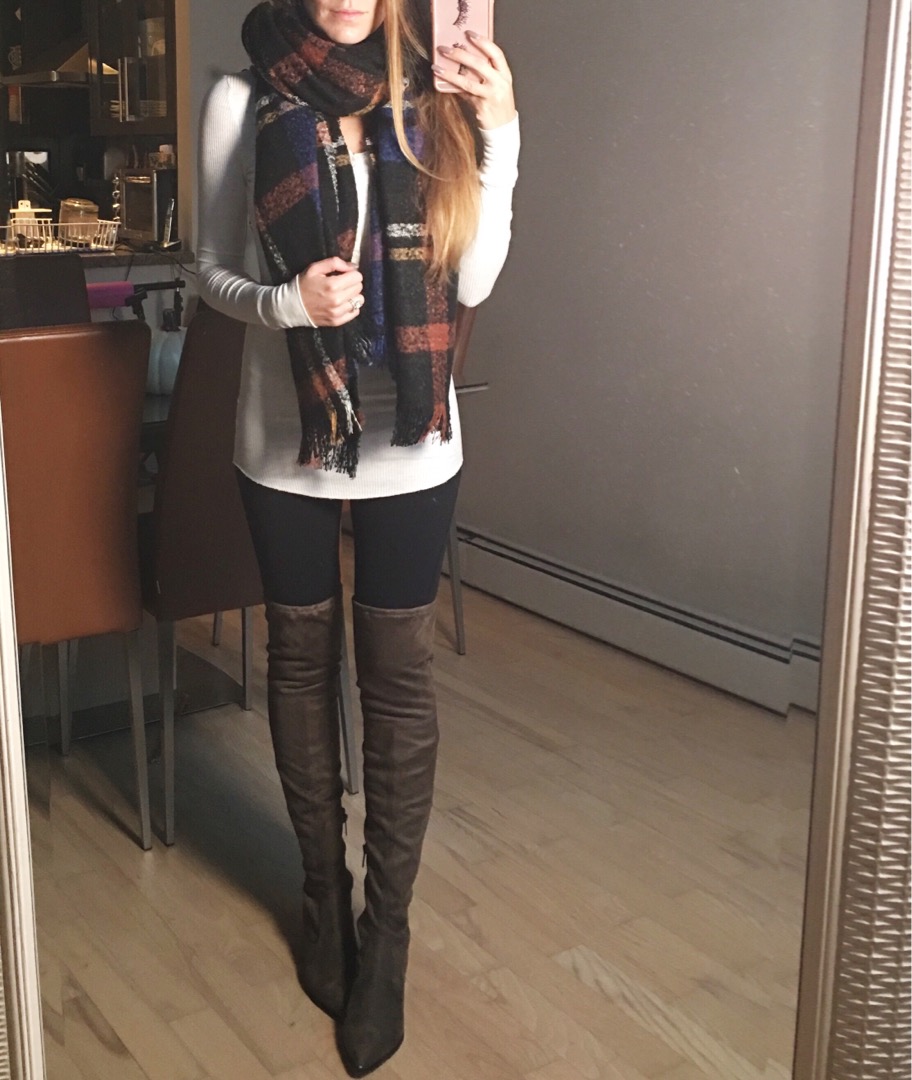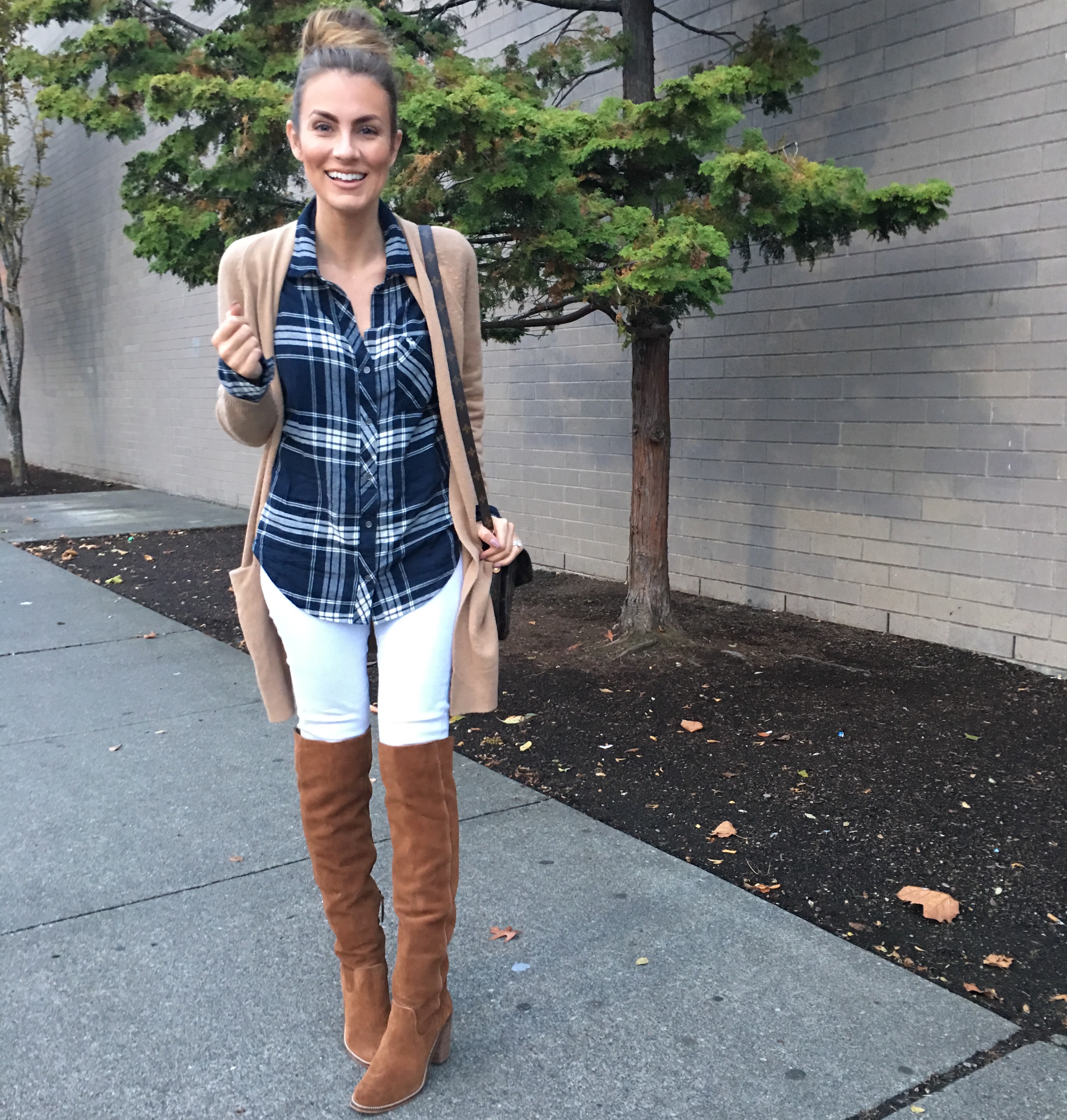 Last but not least, a statement top.
OTK boots
are plain colors, so a fun top makes for a nice contrast. I love wearing faux fur vests for Fall and Winter, OTK boots over faux leather leggings makes a fun date night look.
What's your favorite way to style over-the-knee boots? Are you a jeans, leggings or dress girl?
Here's a round-up of the best OTK boots currently available.
Over-The-Knee Boots