Isn't it interesting that my mom and Mawmaw's generations referred to pregnancy length by months? They'd say I'm 5 months pregnant right now. Nowadays, we describe our pregnancies by weeks. In fact, we talk pregnancy in weekly terms as if it's always been that way. I'm interested to know when that shift happened from months to weeks?
If you're following along on Hello Bump Podcast, then you are already very filled in on my first 15 weeks of pregnancy. In fact, Episode 10, Week 15 released this morning. You can listen via iTunes, Stitcher or straight from this blog post (below) if you haven't already downloaded it.
Today's post goes out to my fellow pregnant and soon-to-be pregnant mamas who are interested in some of my must-have products from my first 20 weeks of pregnancy. These are all products personally tested and approved by me. Scroll down for a description of each item and a few sentences about why they made the "Angela Approved Pregnancy List."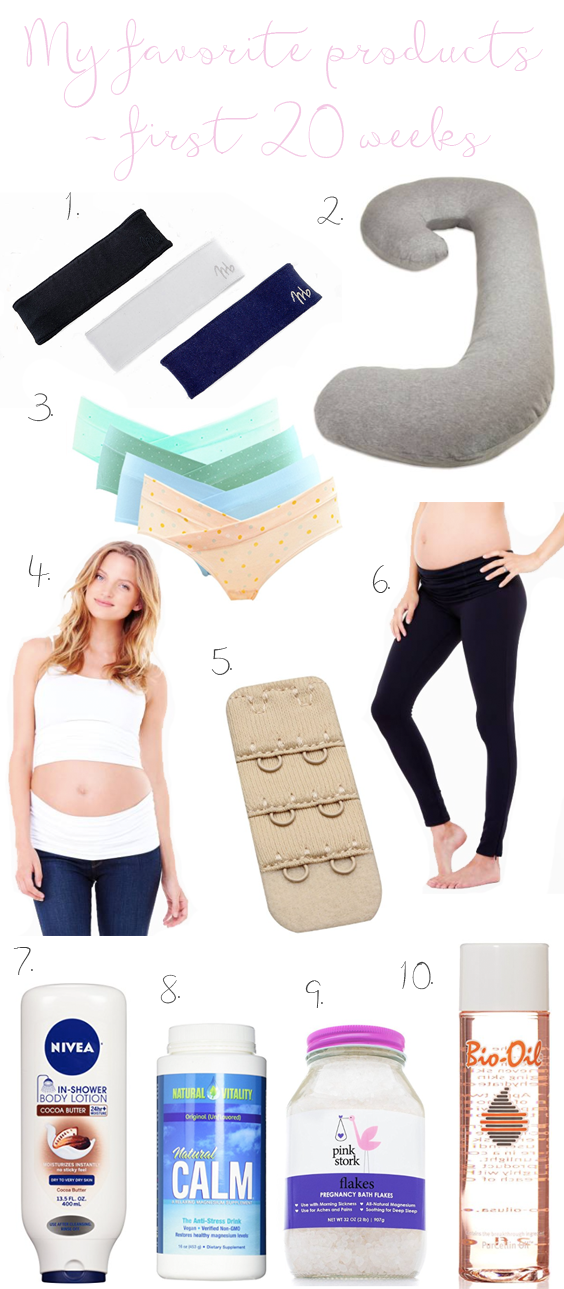 My First 20 Weeks Faves:
What are some of your pregnancy must-haves? I've already discovered new products I love this past week that I can't wait to share with y'all. Be sure to watch my daily Insta-stories on both my personal account and the Hello Bump account to see the different products for both me and Baby Lanter that have been arriving.