We spent a few days last week in NYC. I've tried to count how many times I've been to NYC and I believe it's been about 10 times now. During all of those trips, I had never made it over to the beautiful Macy's store in Herald Square, but this trip I finally stopped in. I never realized what I was missing until now! The store is seriously breathtaking. I was blown away by the gorgeous window displays and floral arrangements all over the store. It was such an awesome experience.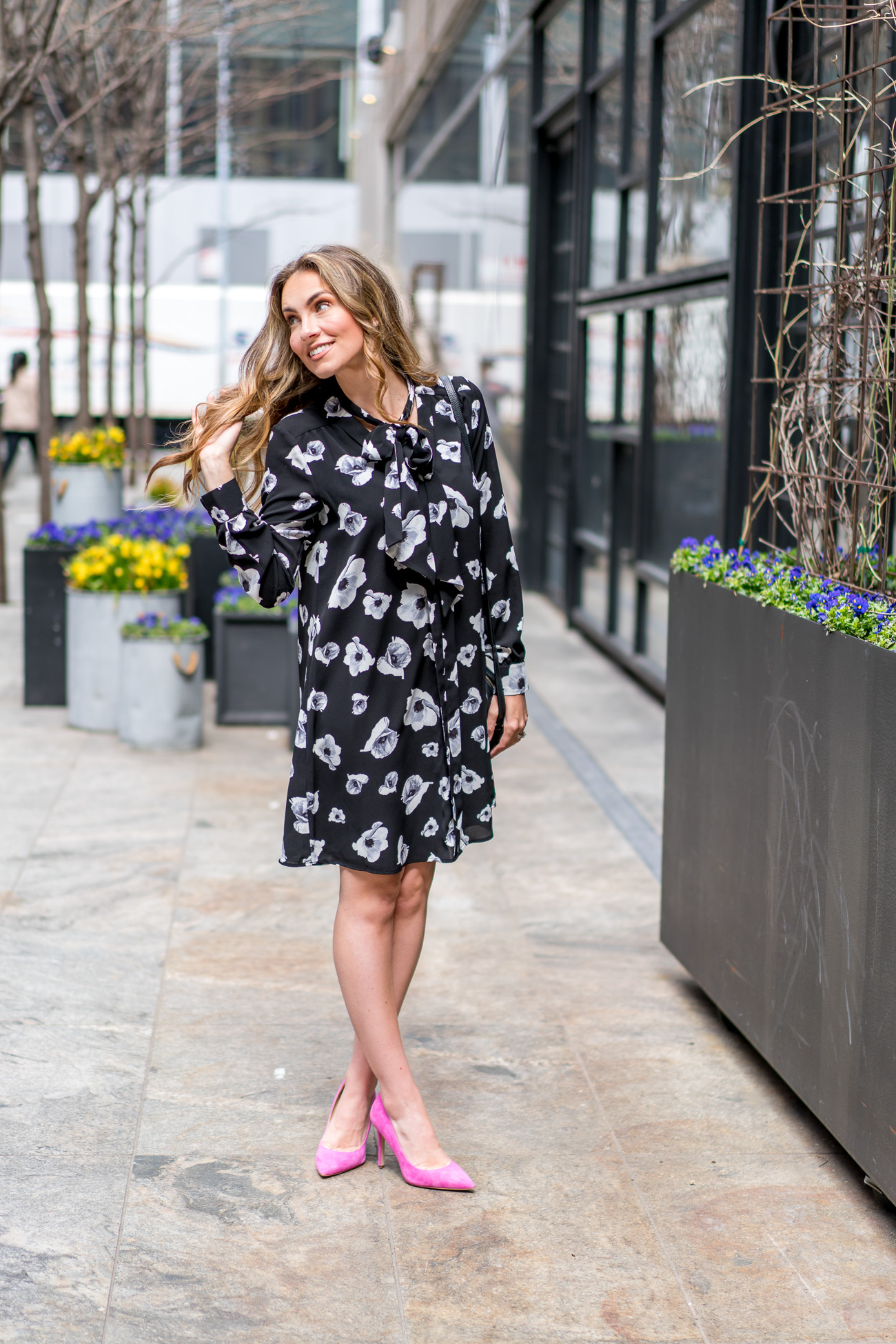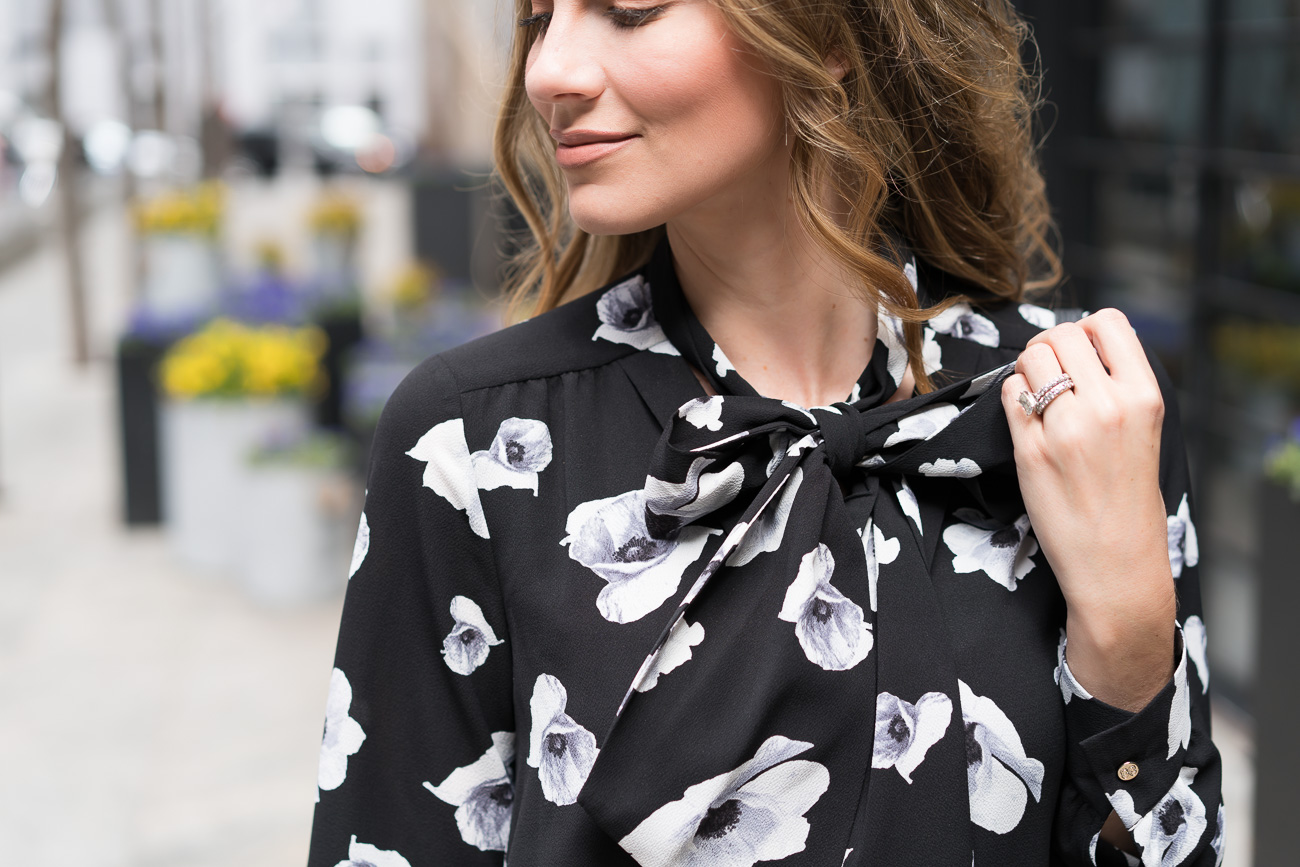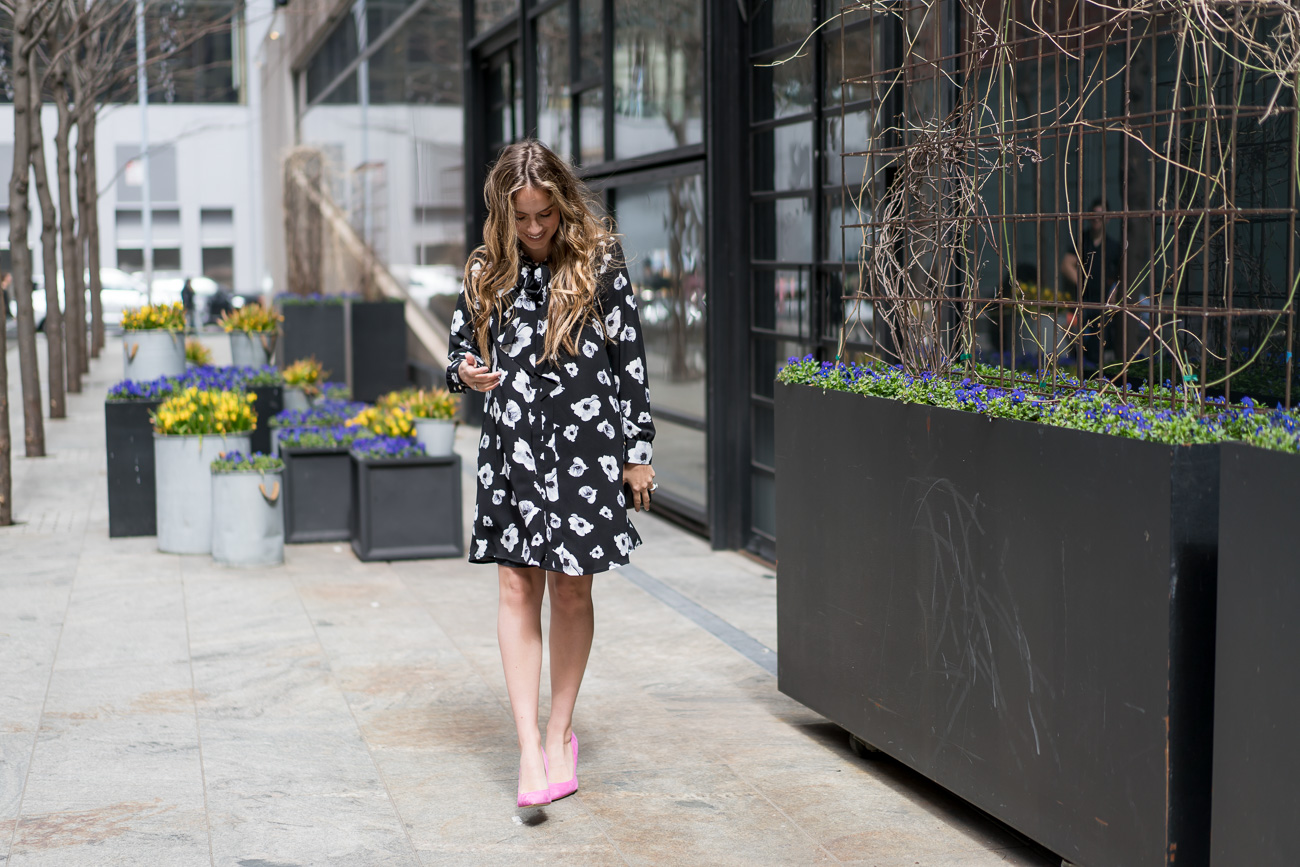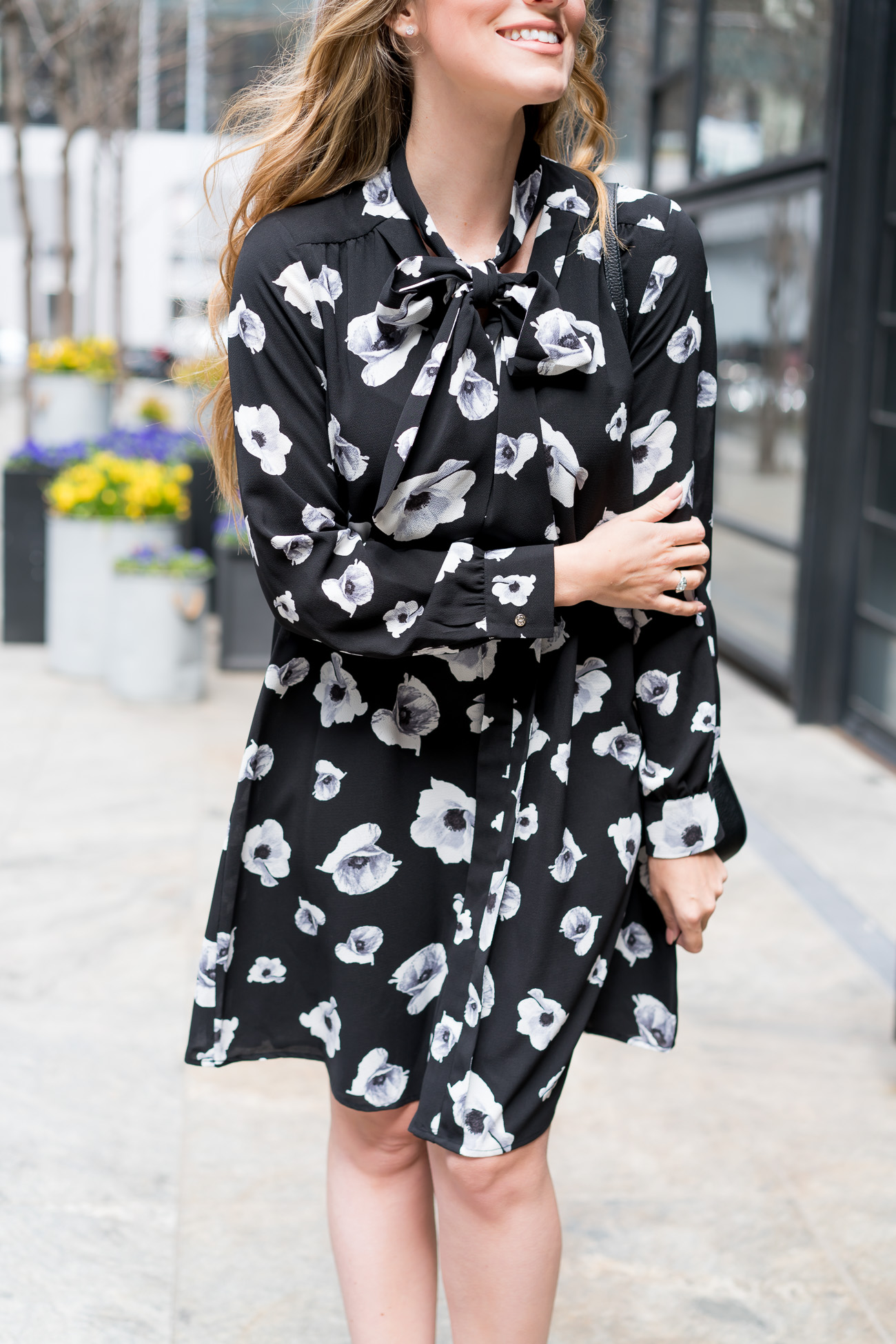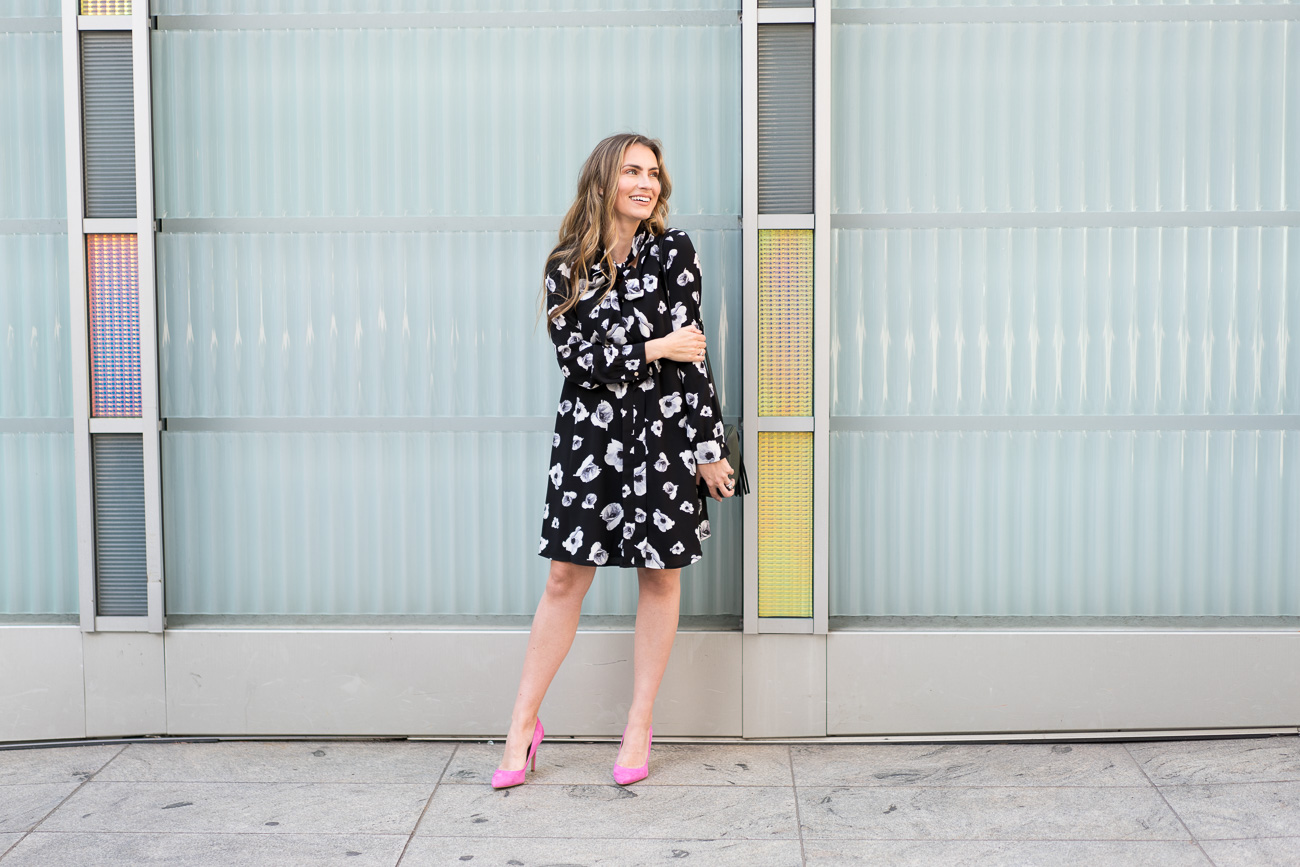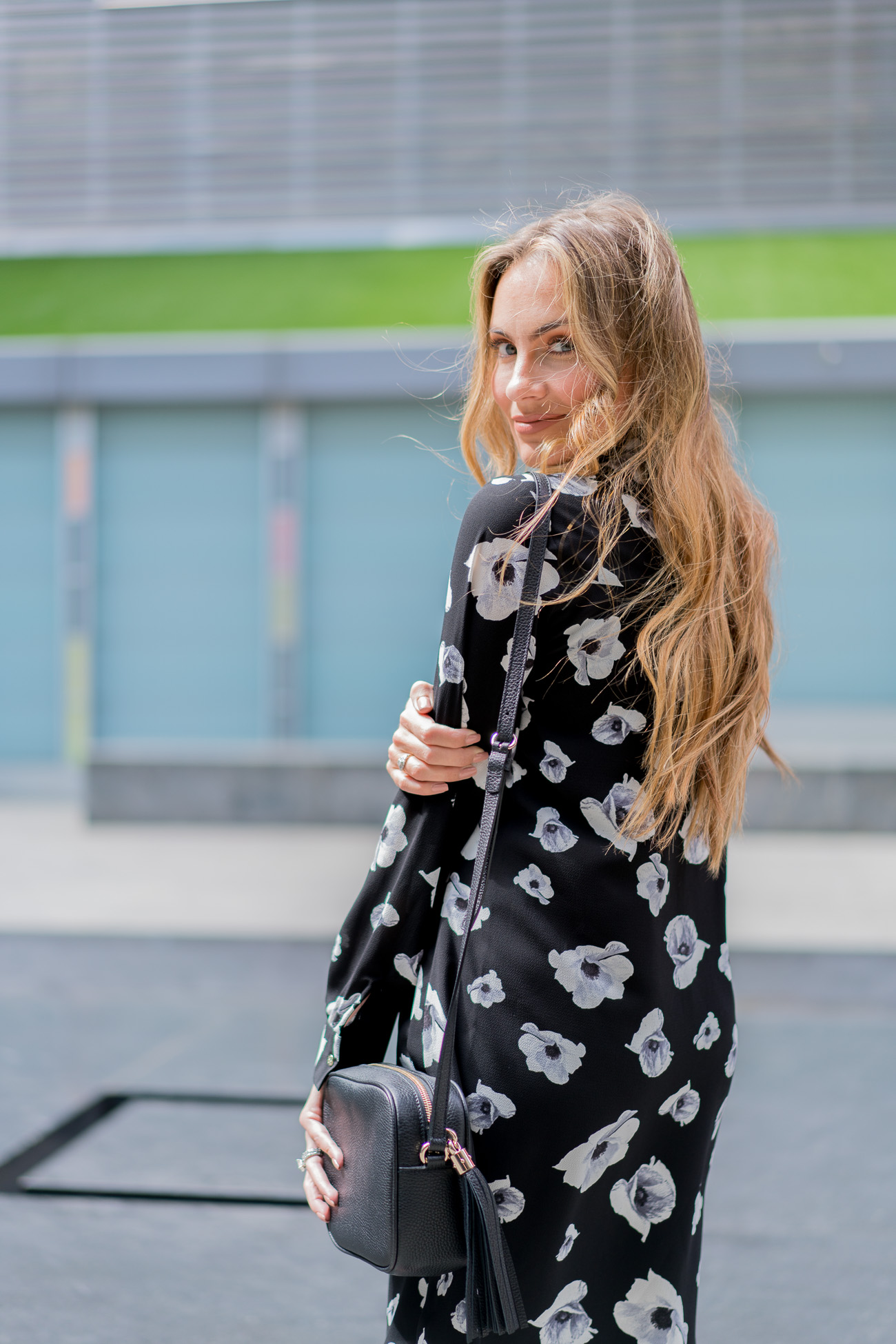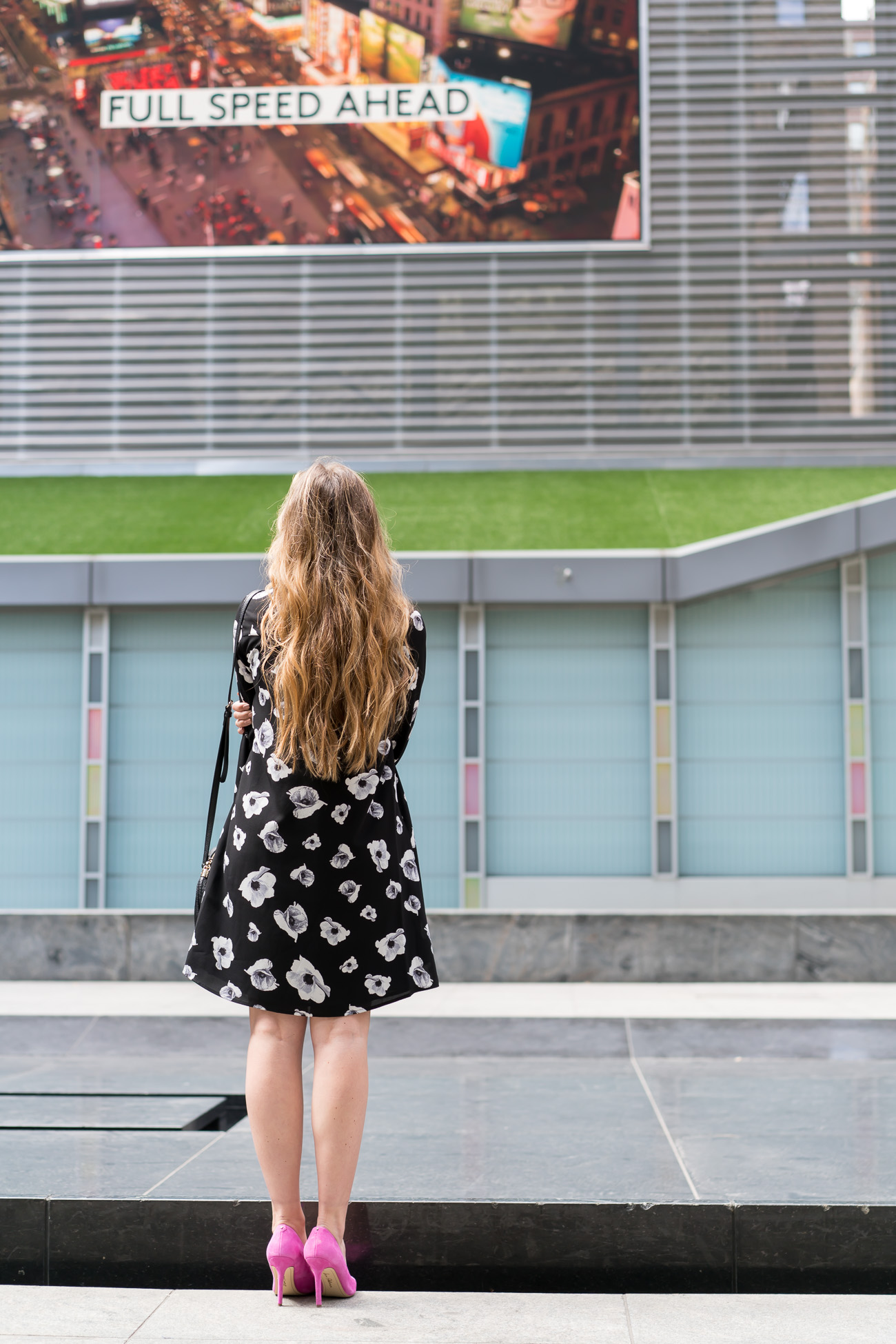 I grew up shopping at Macy's. Our wedding registry was even at Macy's! It has always been one of my favorite retailers. Because I'm such a frequent shopper, I'm always on the look out for new finds. My favorite find recently has been CeCe Clothing. I love their designs and choice of beautiful, bright colors. Their pieces are great quality and selection is always fabulous. This floral tie-neck dress couldn't be cuter for Spring! I paired this dress with hot pink pumps for the perfect pop of color.
What I'm Wearing:
CeCe Floral Print Tie-Neck Dress // Hot Pink Pumps // Similar Crossbody Bag
Shop This Look:
Thank you to Macy's and ShopStyle for partnering with us to create this post.