Who else's pocketbook needs a break after the holidays? Let me see a show of hands… Okay, now that I know we're all basically on the same page, I have a super cute outfit that won't break the bank. This adorable dress and scarf combo cost less than $50. No, you didn't misread that. Fifty bucks. Can I get a Hallelujah?!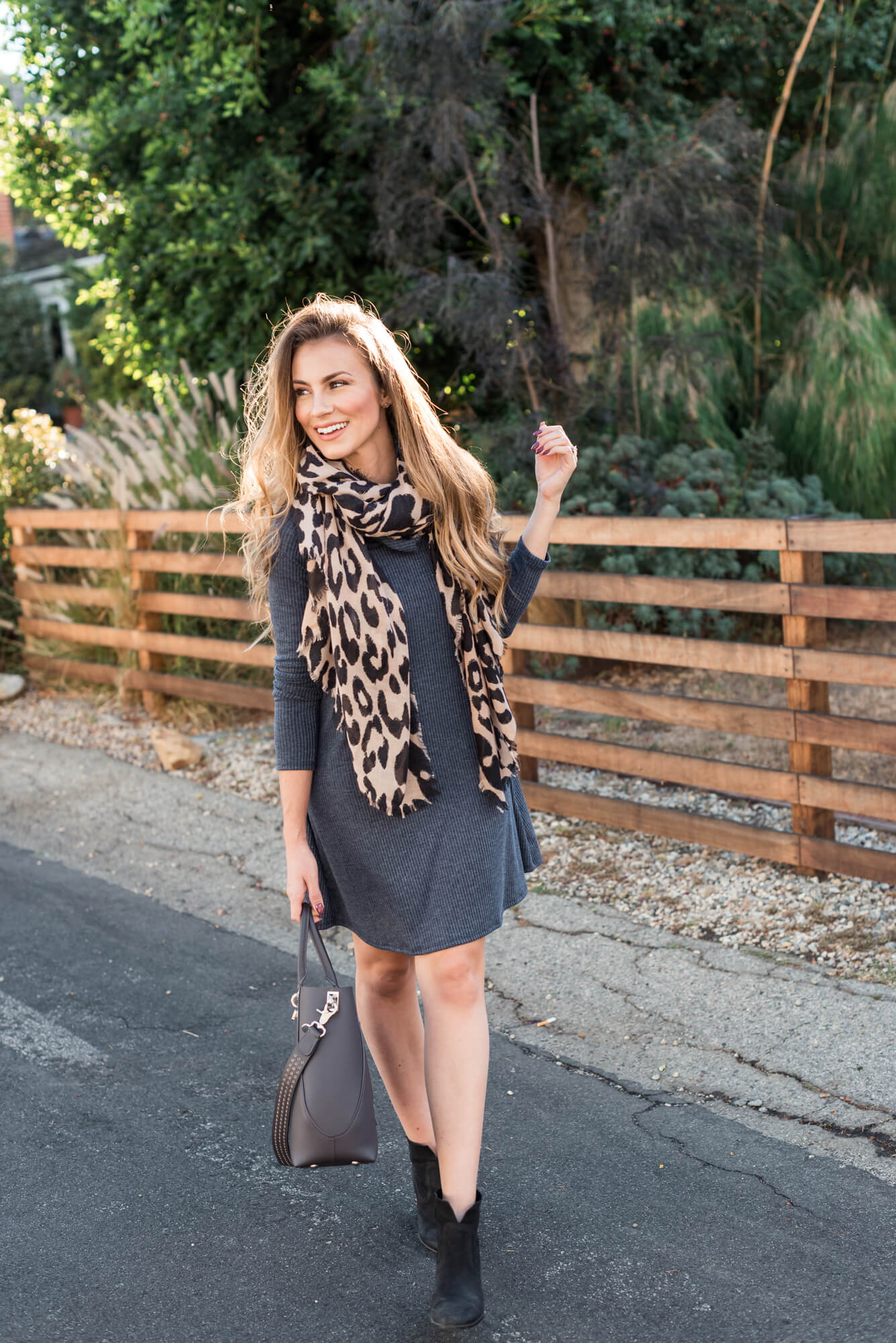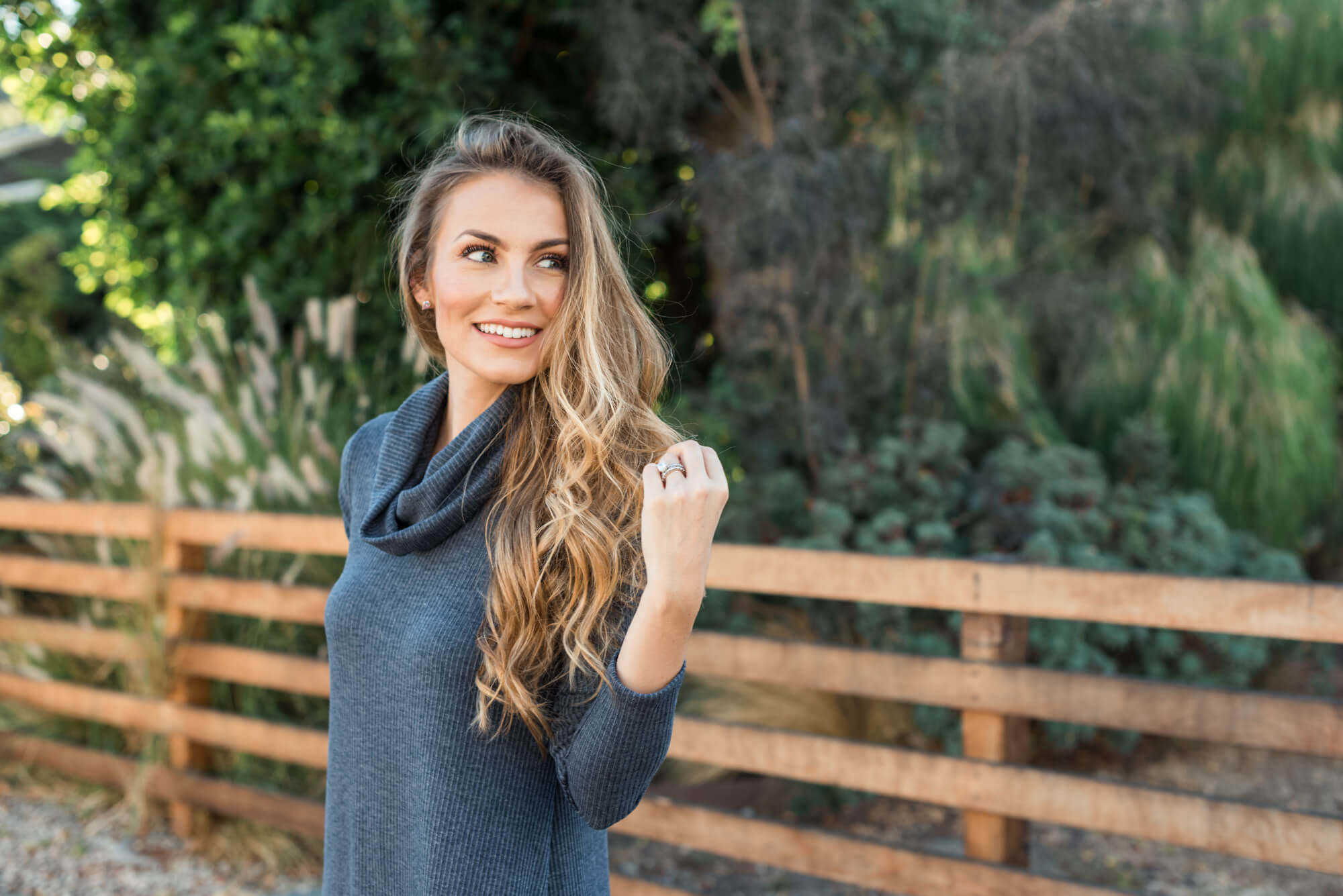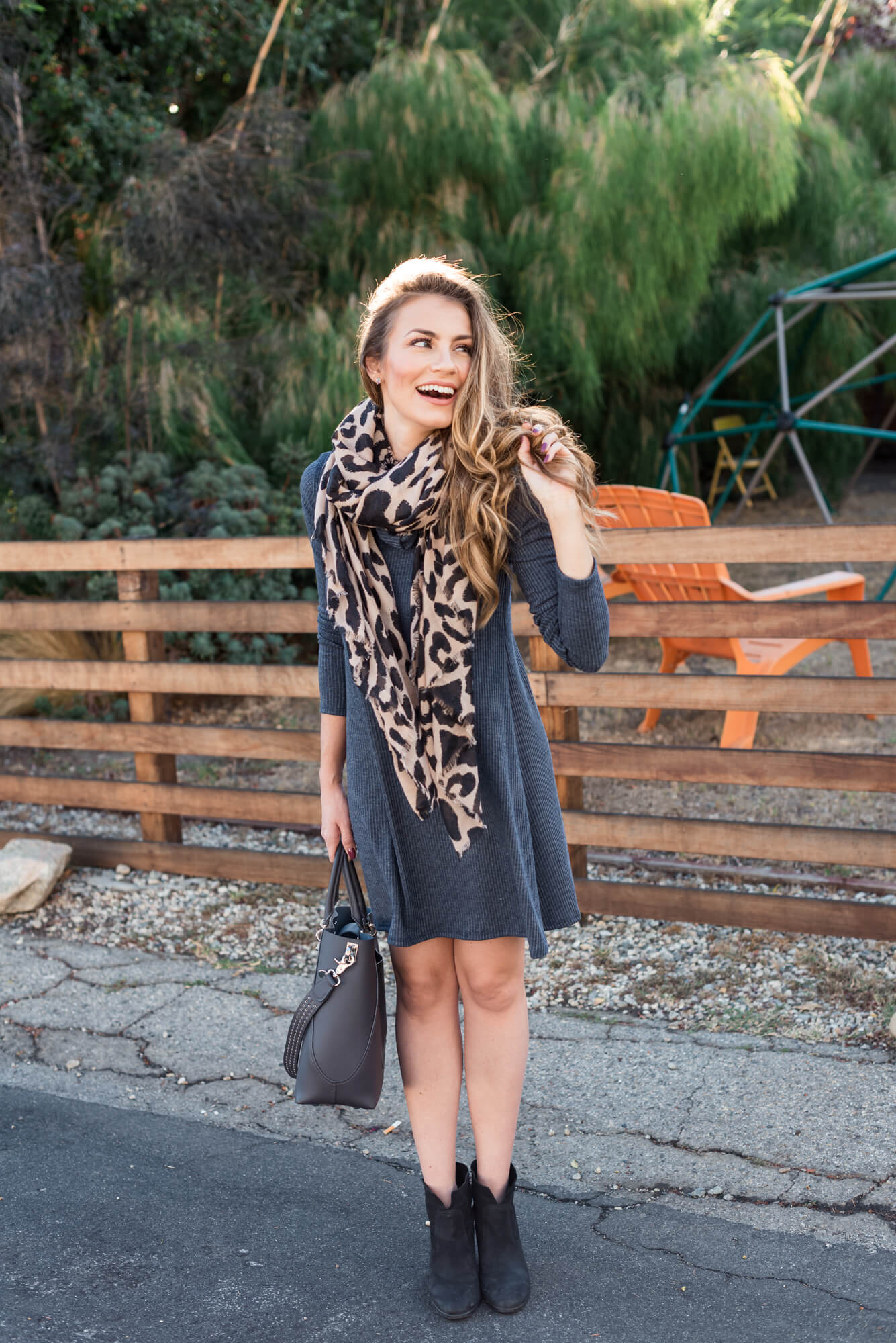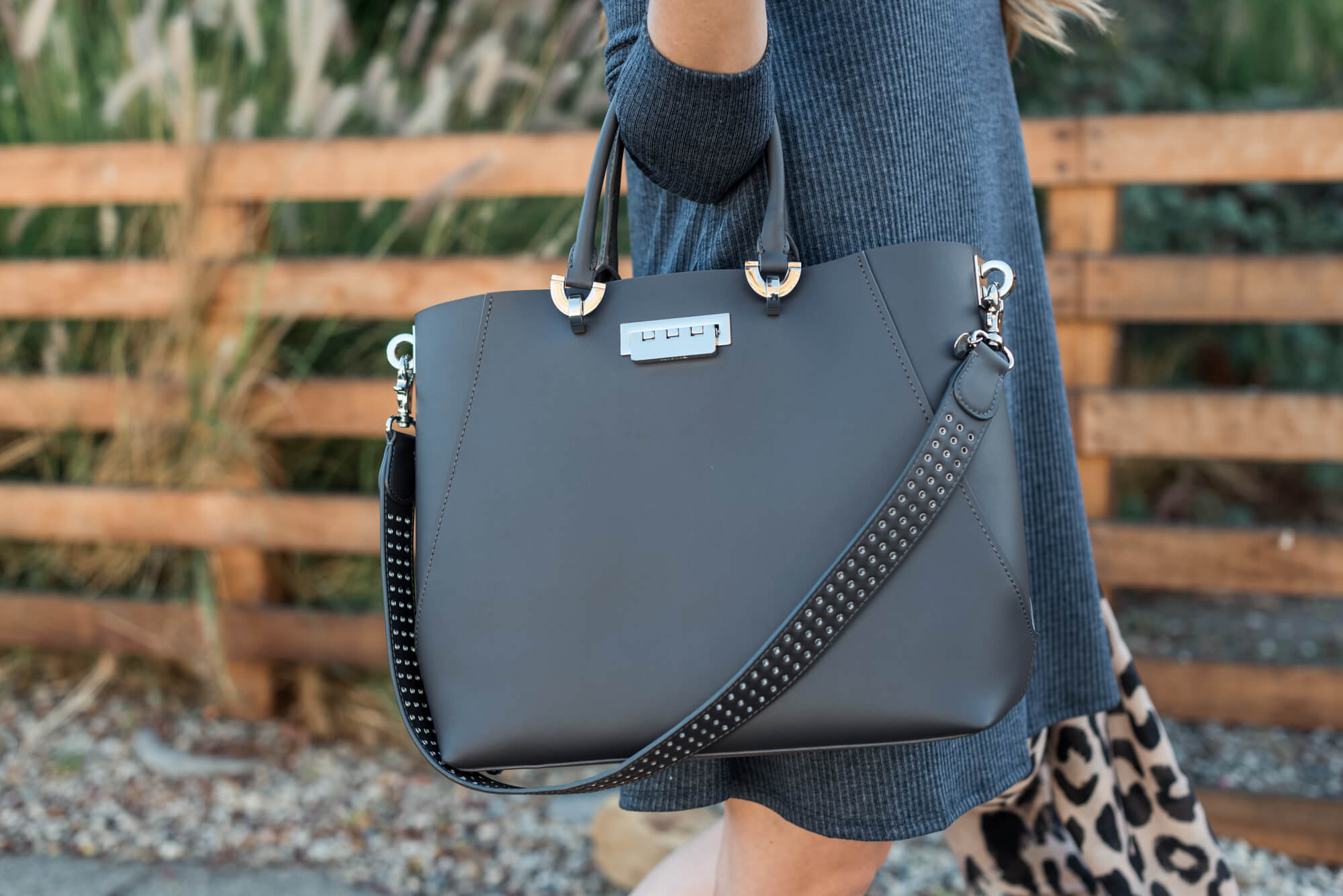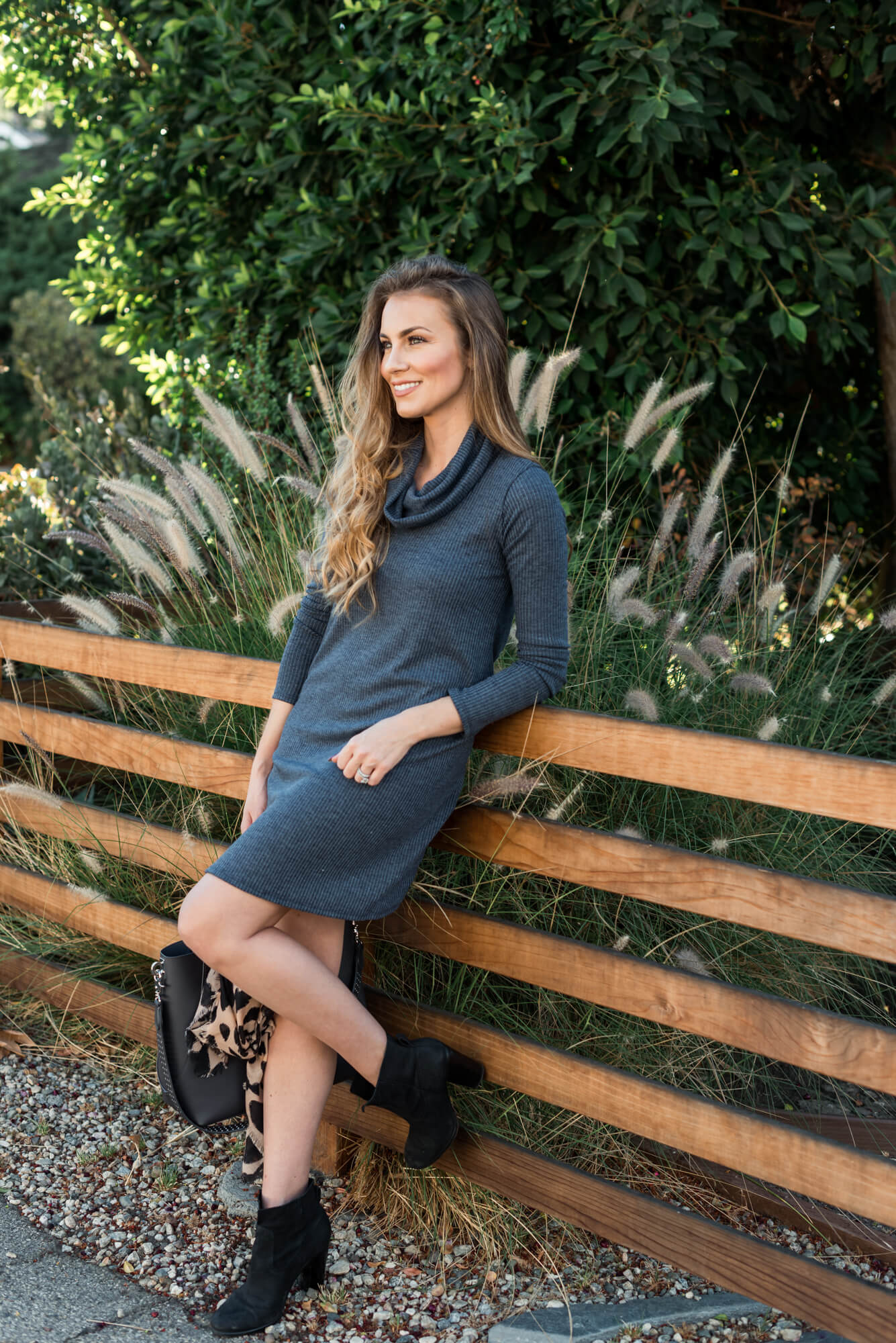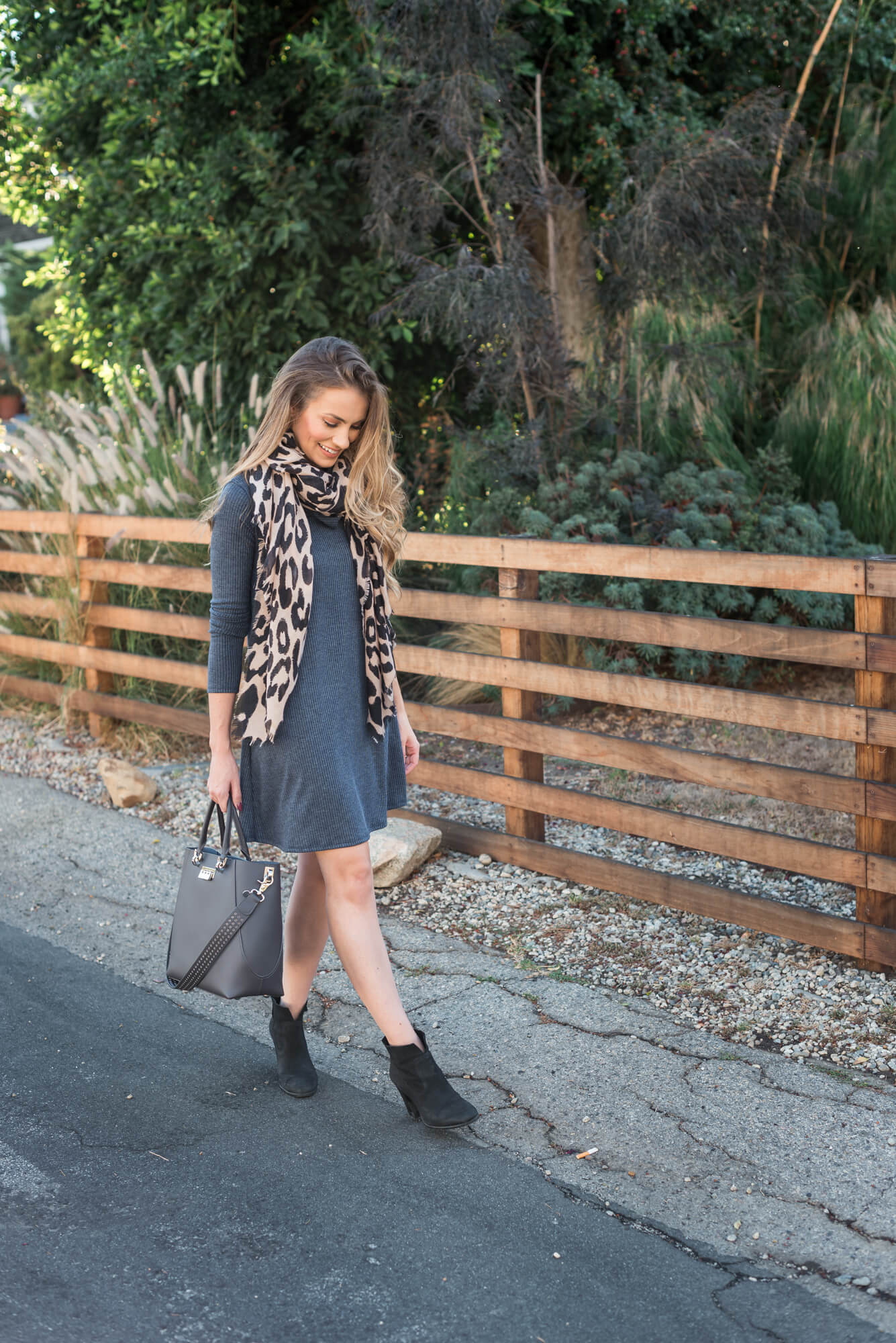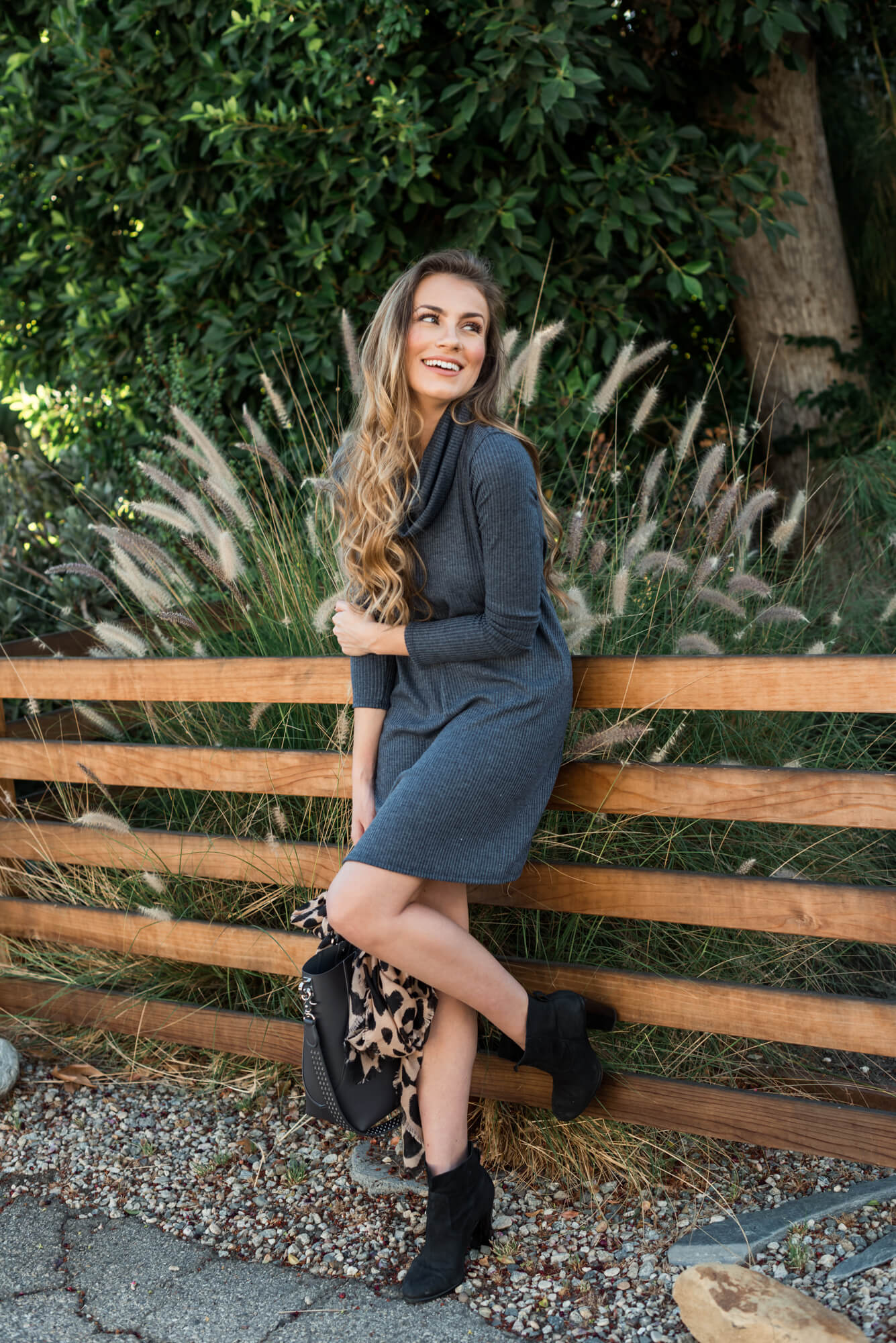 January is stinkin' cold. Yes, I'm in California. No, it's not really winter here. But don't forget, I'm an Ohioan. I braved +20 brutal winters. Even though it's winter, a girl still needs to look cute, am I right? This dress is so great for winter because it would layer perfectly with tights and/or knee high boots to keep them gams warm. I personally wouldn't style this particular dress with over-the-knee boots due to the length… I don't suggest wearing OTK boots with a skirt that overlaps. It's always more chic to leave at least a tiny bit of skin visible between the top of your OTKs and your hemline. Not to mention, overlapping a skirt and OTKs will make your legs appear shorter, and that's never a good thing. Or just play it safe like I do by wearing OTKs over skinny jeans for an always chic winter look. #LegsForDays
Do y'all like looks for less than $50? Leave a comment below if you'd like to see more outfits at this price point!
Photography by Kara Coleen.
What I'm Wearing:
Rib Knit Cowl Shift Dress (40% OFF! Only $29! 6 different colors!!) // Leopard Print Scarf ($19) // Similar Black Booties (On Sale!) // Zac Zac Posen Handbag