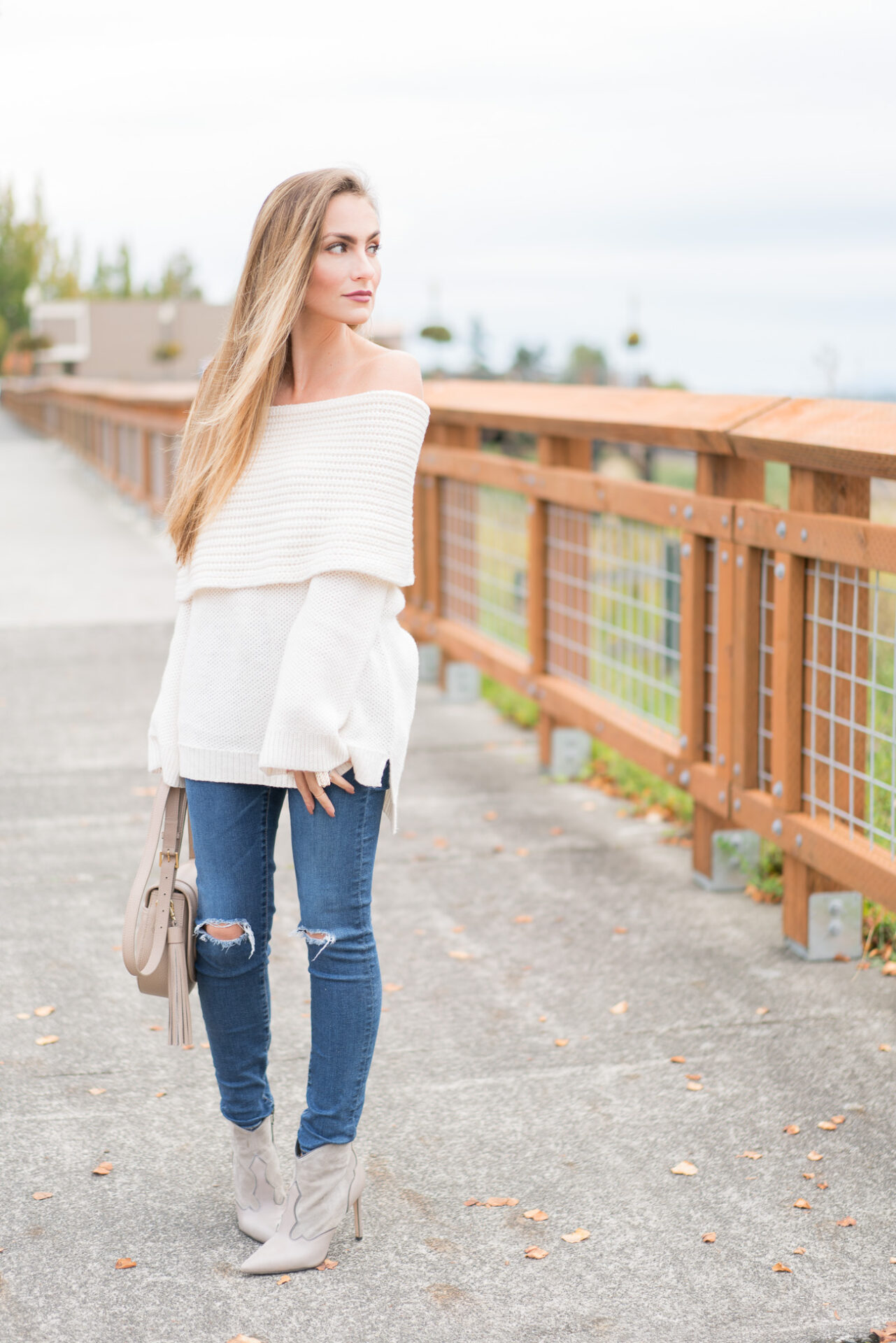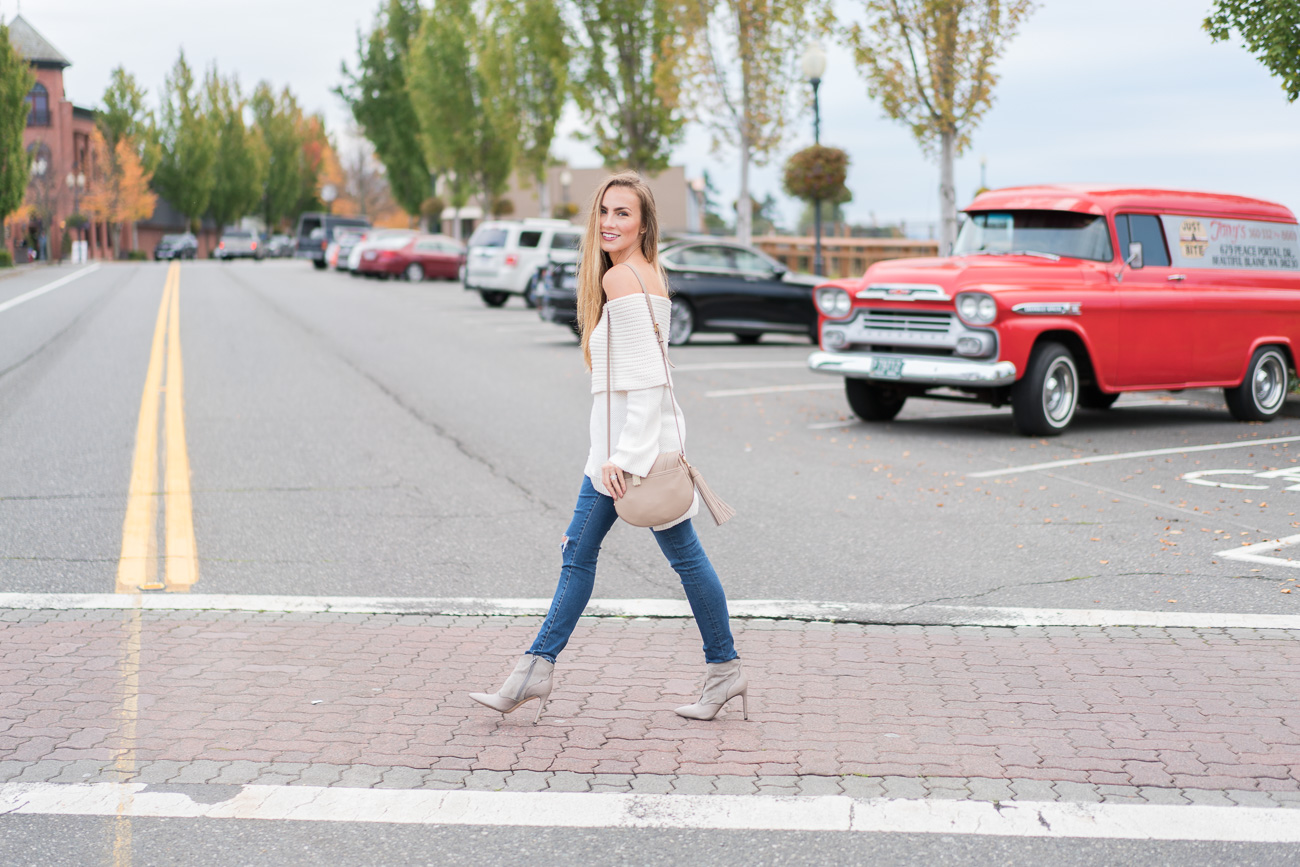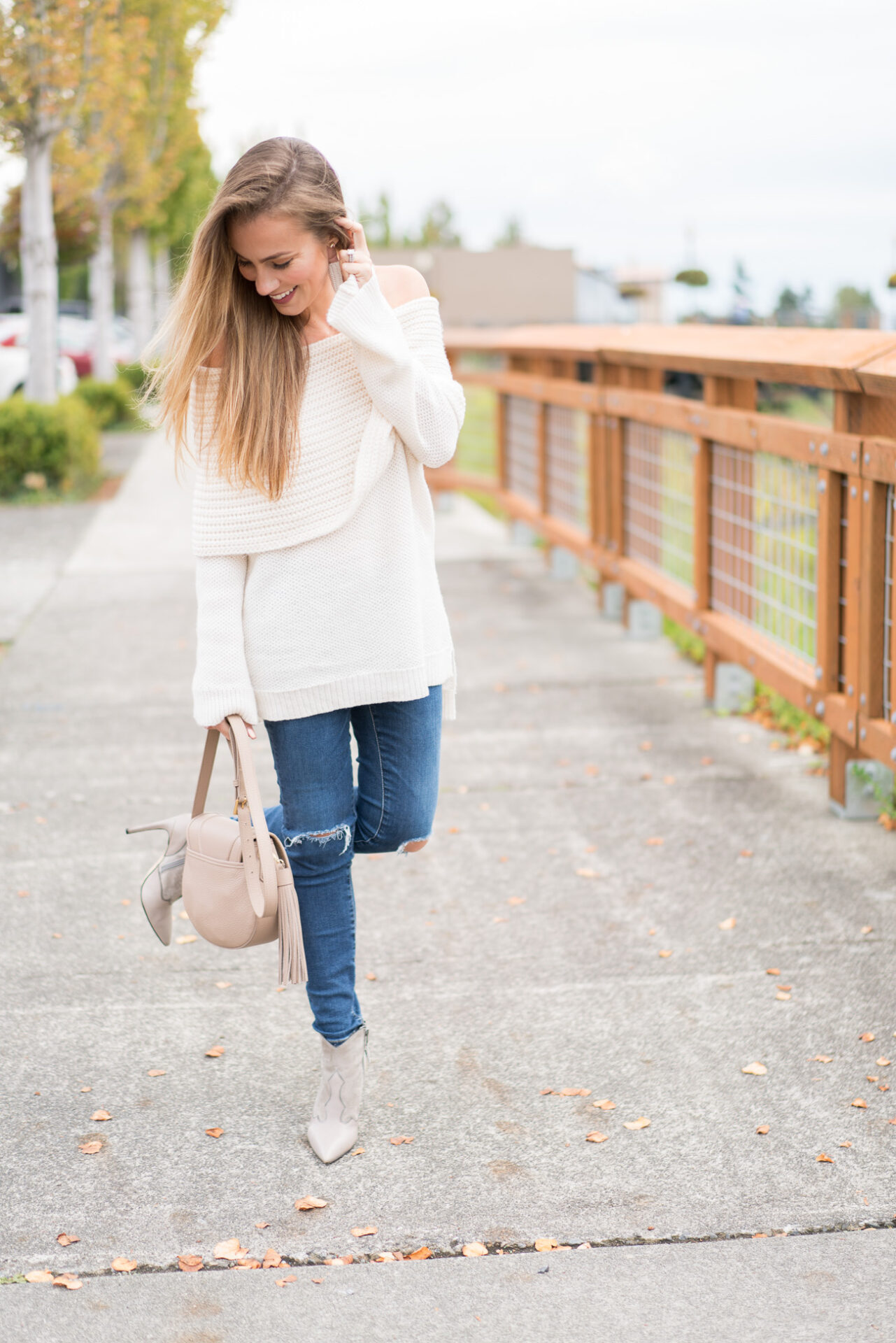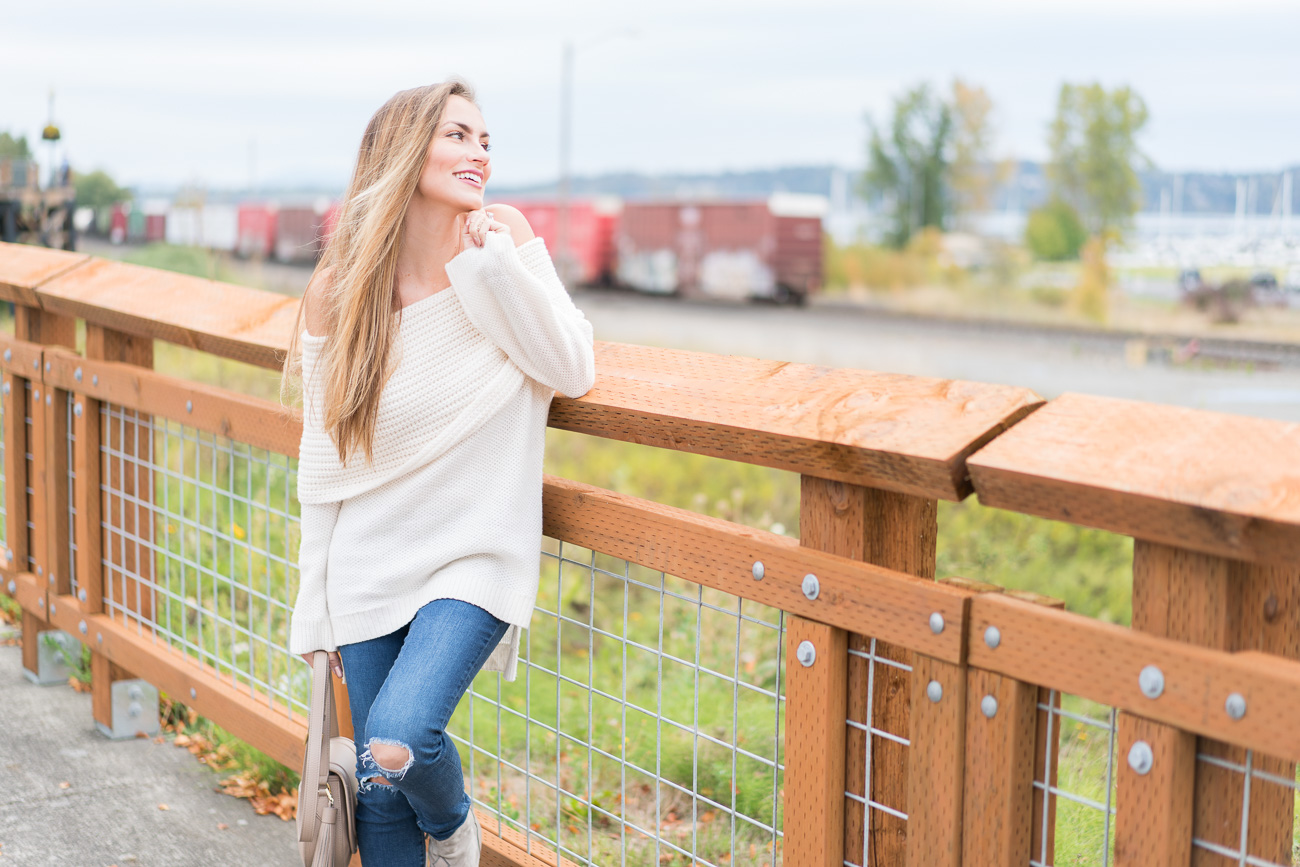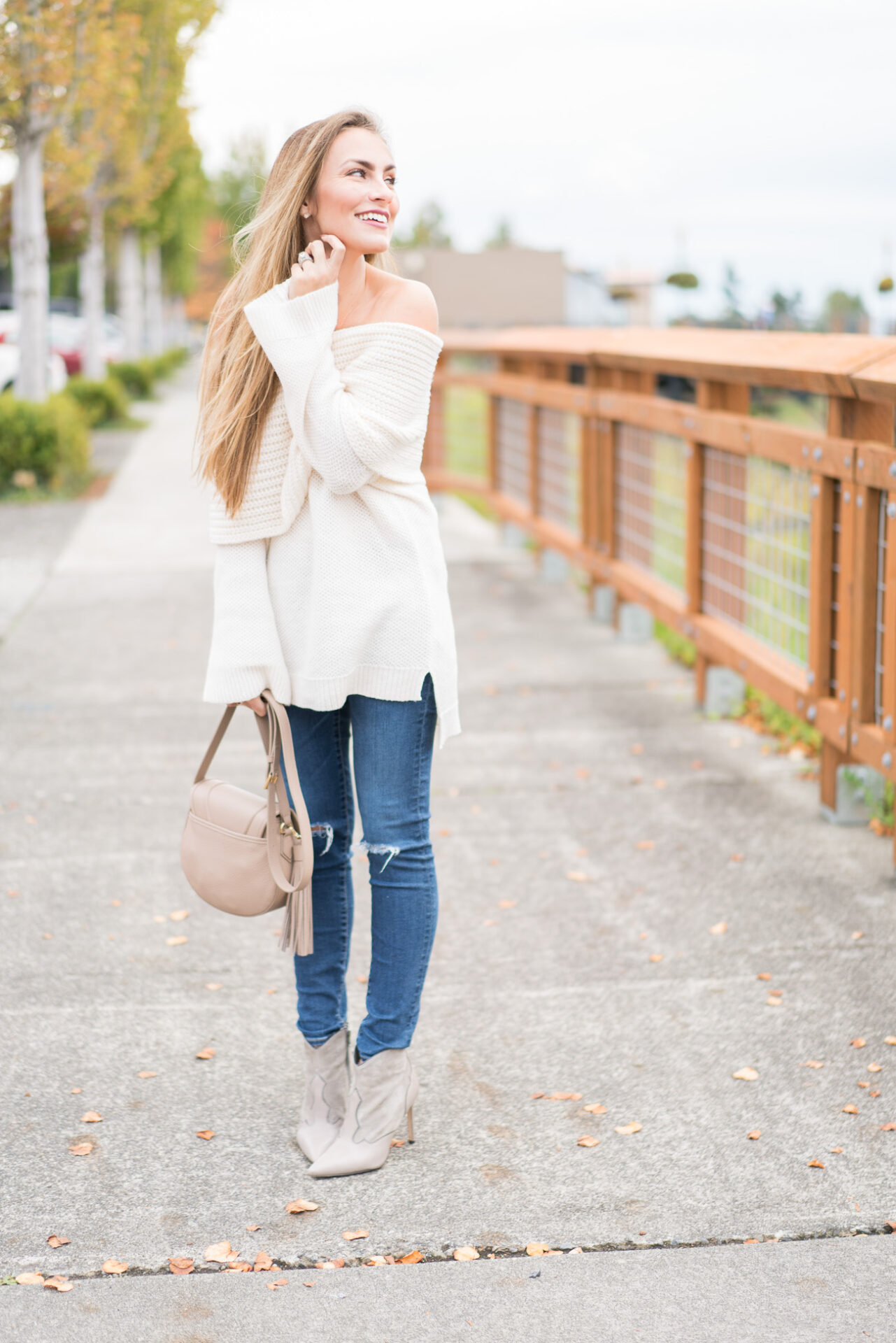 Thank you to Colgate ® Optic White® for partnering with Hello Gorgeous to sponsor this post.
Fall is officially in the air! This time of year brings Fall family portrait sessions, wedding photos, Homecoming photos and Christmas card photos. Basically, it's a major photo opp season!
Some high school seniors prefer to shoot their senior portraits during Autumn to capture the gorgeous changing colors of the season. A lot of senior girls like the ability to wear all the cute Fall sweaters, scarves, plaid flannel shirts and boots… And I don't blame them! If I could go back in time, I would absolutely shoot Autumn themed Senior photos instead of my glamour shots-esque photos lying on the floor with my hair spread out around my face. I laugh every time I see that photo in my mom's living room, LOL!
A question I get asked a lot, especially by my girlfriends, is how to look your best in photos. I wish that there was one magic tip that would make us all turn into a supermodel the second a camera is on us, but that's not real life. Throughout the thousands (literally, THOUSANDS) of photos I've taken over the years, especially with Hello Gorgeous, I've learned a thing or two about looking my best in photos. I'm about to spill the beans, ladies! Get out your notebooks and let's get this class underway!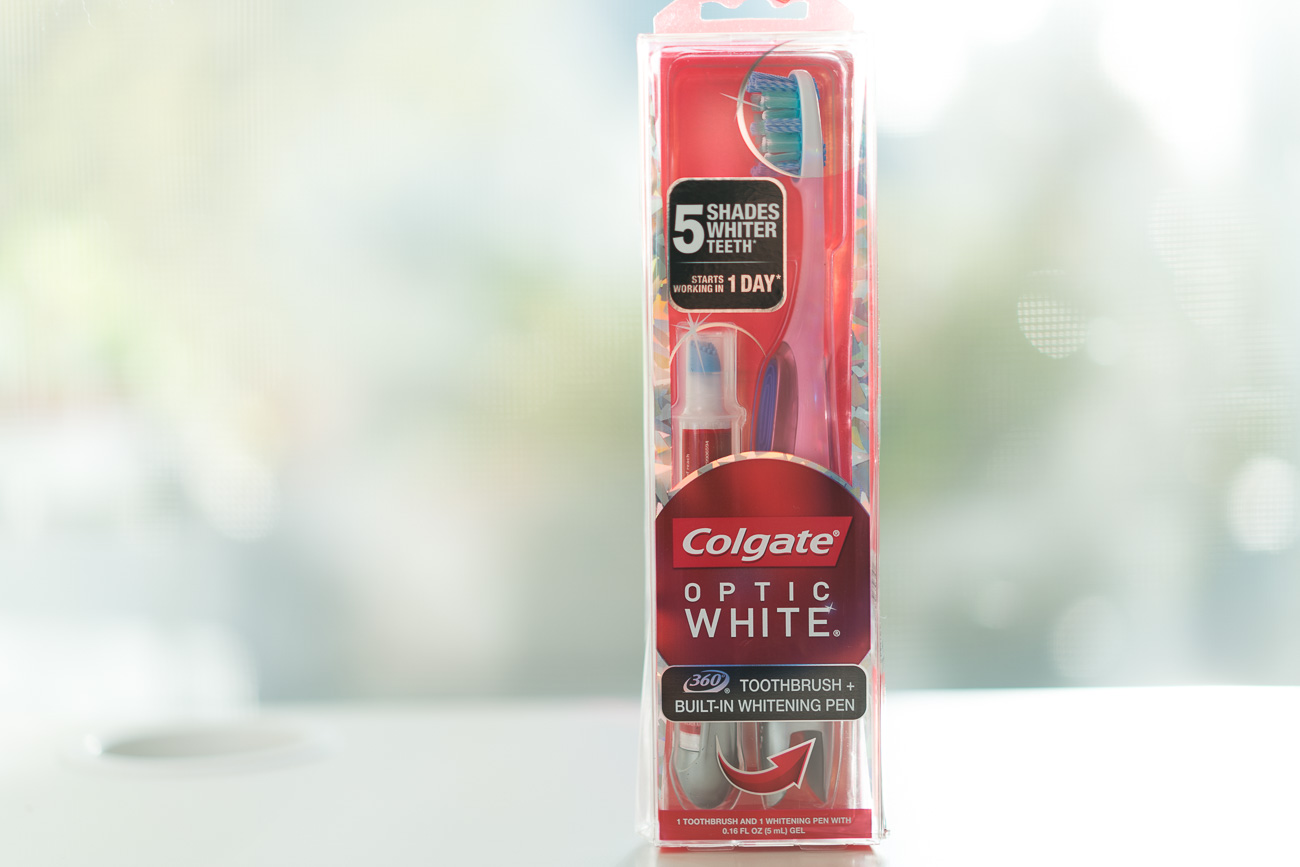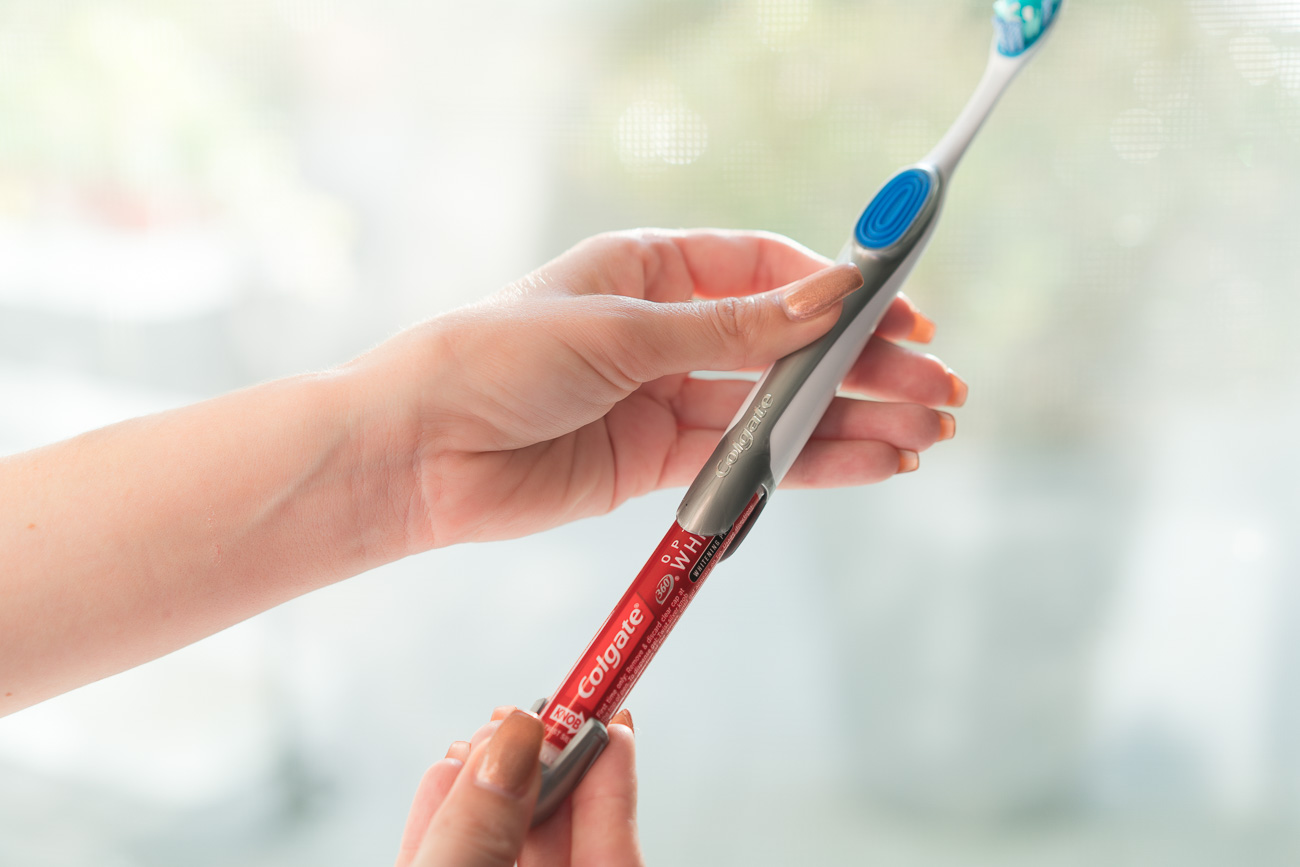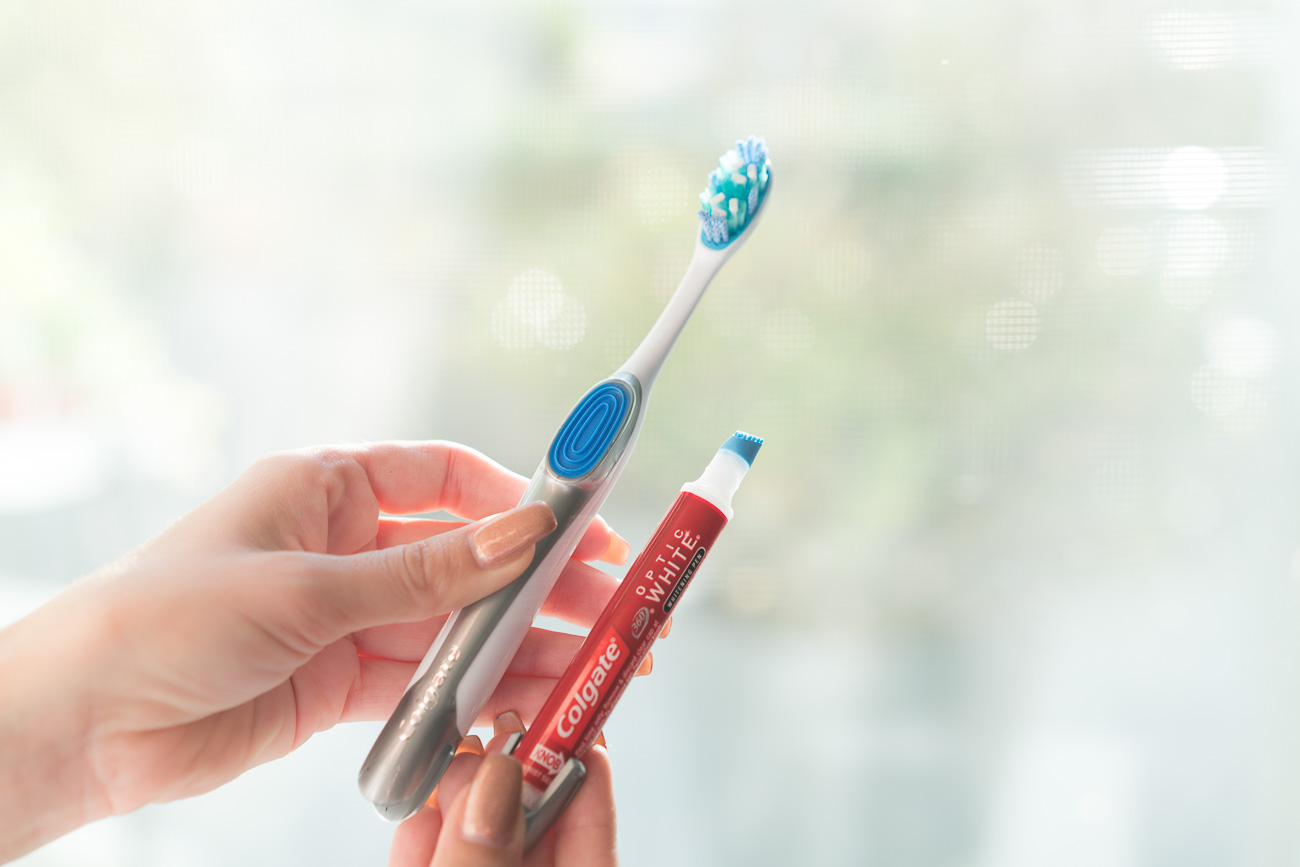 How to Look Great in Photos:
Do a practice run of your makeup. This is obviously a wedding day tip, but it should also be used for other important photo days such as Homecoming, senior portraits, driver's license photos and family portraits of any kind. Steer away from super trendy beauty techniques. The key is to look like the best version of yourself. Play up your best features. Skip the hot pinks and use colors that you'll look back on in 25 years and feel like are still classic choices. Do practice your highlighting and contouring techniques in advance. Be strategic to help accentuate your features. This will help to bring out the high plains of your face and conceal the areas you'd like to downplay.
A bright, white smile. This one is such a no-brainer, right? Wrong. How many of us snap an important life event, then look at the photos and cringe because our teeth aren't as white as we thought they were? I'm definitely guilty! I've evolved into quite a white teeth fan. Let's be honest, white teeth help to make you appear younger. With all the coffee drinks and bold lip colors that come with Fall, I like to make sure I have a bright, white smile. Honestly, white teeth should always be a part of your beauty routine! The Colgate Optic White Toothbrush + Whitening Pen is the perfect way to whiten your teeth in a snap. This Colgate® Optic White® duo starts working in just one day, to get your smile whiter. Your teeth will be up to 5 shades whiter in three weeks with no hassle and, best of all, no mess. The whitening pen fits right into your toothbrush so you won't forget to brush, whiten, then get out the door!
Steer away from horizontal stripes. Stripes will only create the appearance of wider everything. Choose classic, solid colors. I'm specifically talking about clothing, scarves don't fall under this rule. When picking out your wardrobe, again, steer clear of trend pieces. Stick with the classic styles and classic colors when possible. PS- if you want to create the illusion of a smaller waist, use a thin belt to accentuate your waist.
Don't forget your photo kit. What's a photo kit, you may ask? It's all the products you need to keep your look fresh for photos. Bring a powder to blot away shininess, hairspray to tame any fly-aways, makeup wipes to remove any boo-boos, baby wipes to remove deodorant marks from clothing and a mirror to check yourself before the camera flashes.
Elongate your neck. This tip is a girl's best friend. Push out your chin when posing to elongate your neck and hide the appearance of a double chin.
Point your toes inwards. Sounds silly, right? If your doing any standing poses, pointing your toes inwards and sticking out your butt will help create a gap between your thighs. Ever wonder how bloggers manage to get that coveted thigh gap in every photo? Well, now you know. PS- Posture is everything. Pull back, but drop, your shoulders. Twist your torso for the appearance of a smaller waist.
Leave the chicken wings at home. We're all guilty of it. The hand on hip(s) pose. Leave it at home, ladies. It's almost as bad as the duck face to me. I know, I know… You feel awkward and don't know what to do with your hands. Do what feels natural. Maybe that's a hand in your pocket or maybe just down by your side.
Relax. Easier said than done, I know. Get in front of the mirror and find your best angles and side. Figure out how you look best. If you feel good about the way you look, you'll automatically be more comfortable. If you're comfortable in front of the camera, it honestly shows.
Breathe. No, really! I once had a photographer I work with tell me to relax my face, open my mouth and let out a slow breath while faintly smiling. This allowed the stress in my face to melt away and the result was an easy, relaxed smile.
Ditch the cheese. Smizing is a real thing. Let your smile reach your eyes, but don't smile so big and so hard that you're squinting and my face is scrunched up. You want to show emotion with your eyes and show happiness with your smile. If you cheese it too hard, trust me, you won't be happy with the results. Just give your best, natural smile.
Watch what you eat and drink. Steer away from alcohol and sodium filled foods the night before a big photo day. They'll only make you look puffy and tired.
Magic Hour. Meet my best friend, golden hour. Every one of my favorite photos we've taken is during magic hour. Because, it's just honestly magical.
What tips do you have for getting your best photos? Leave them in the comments section!
Shop This Post: