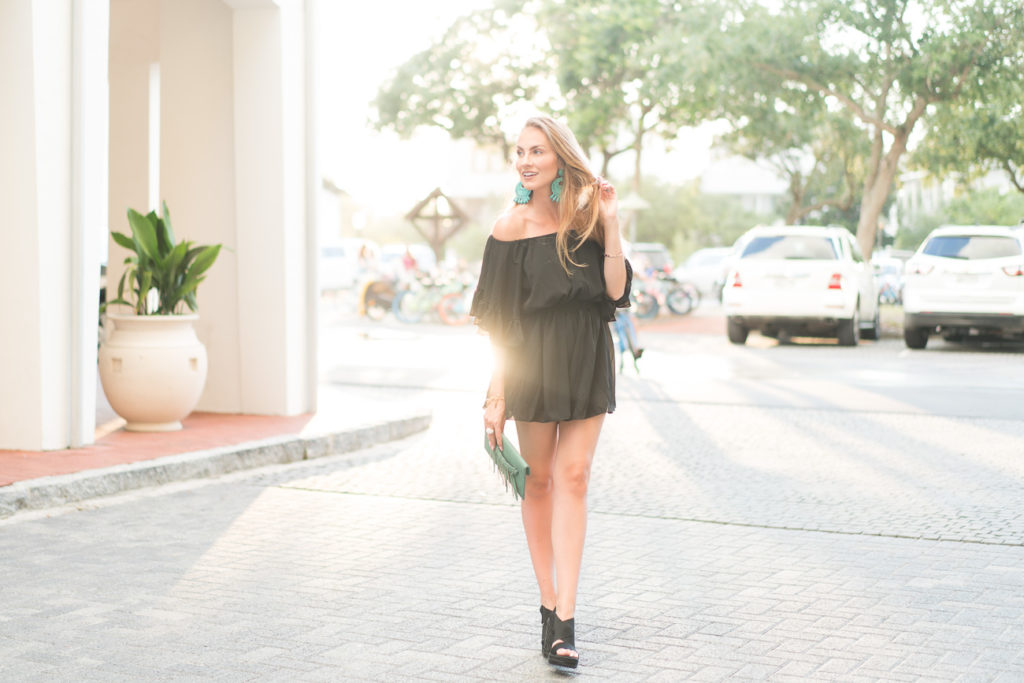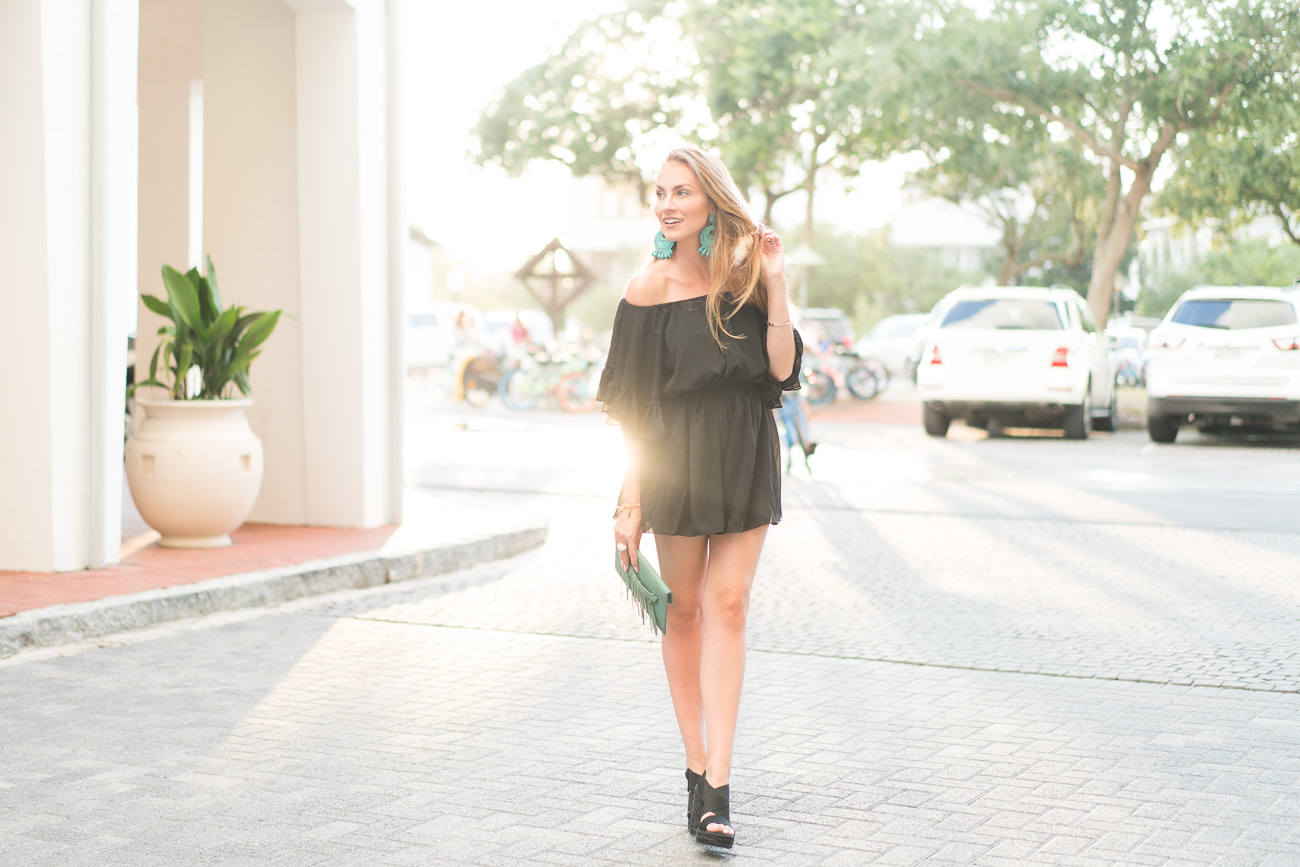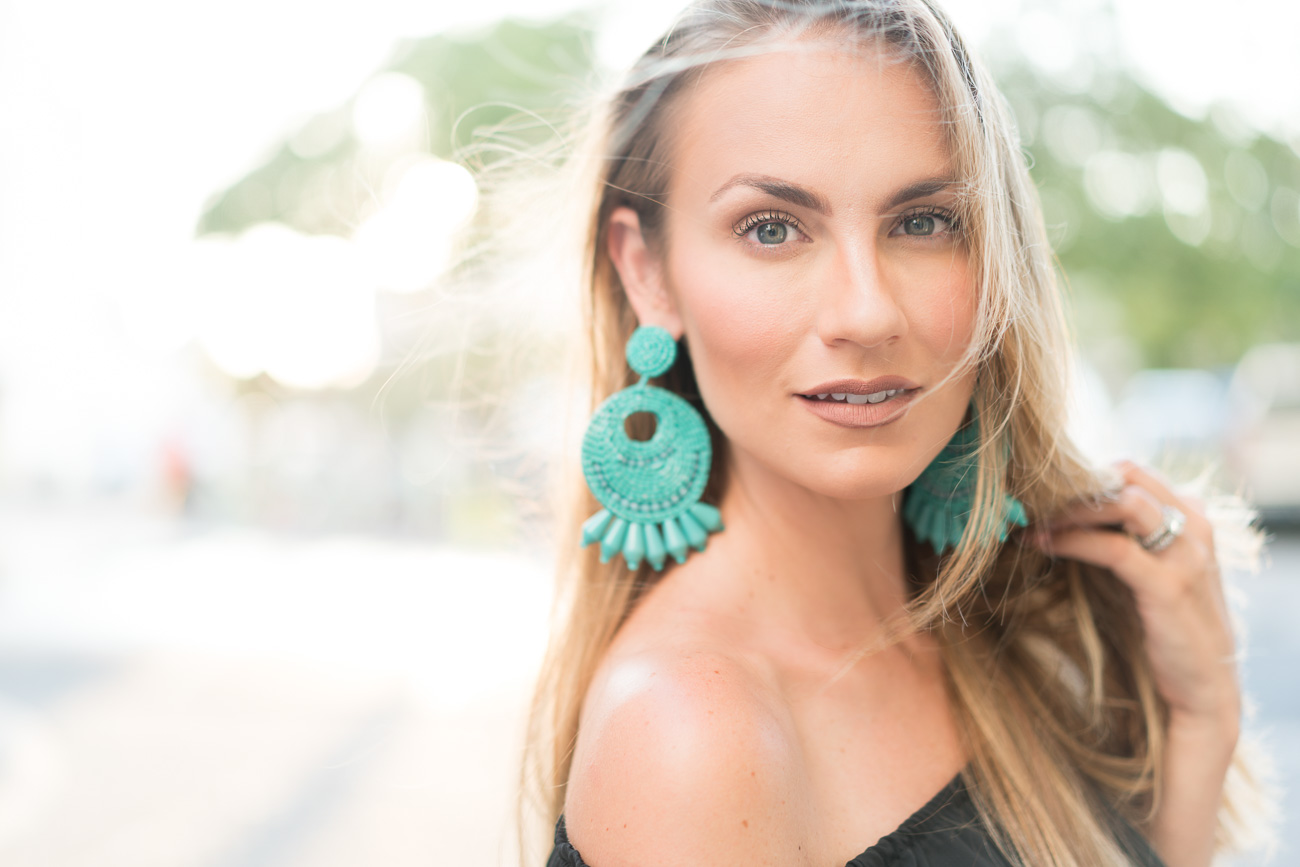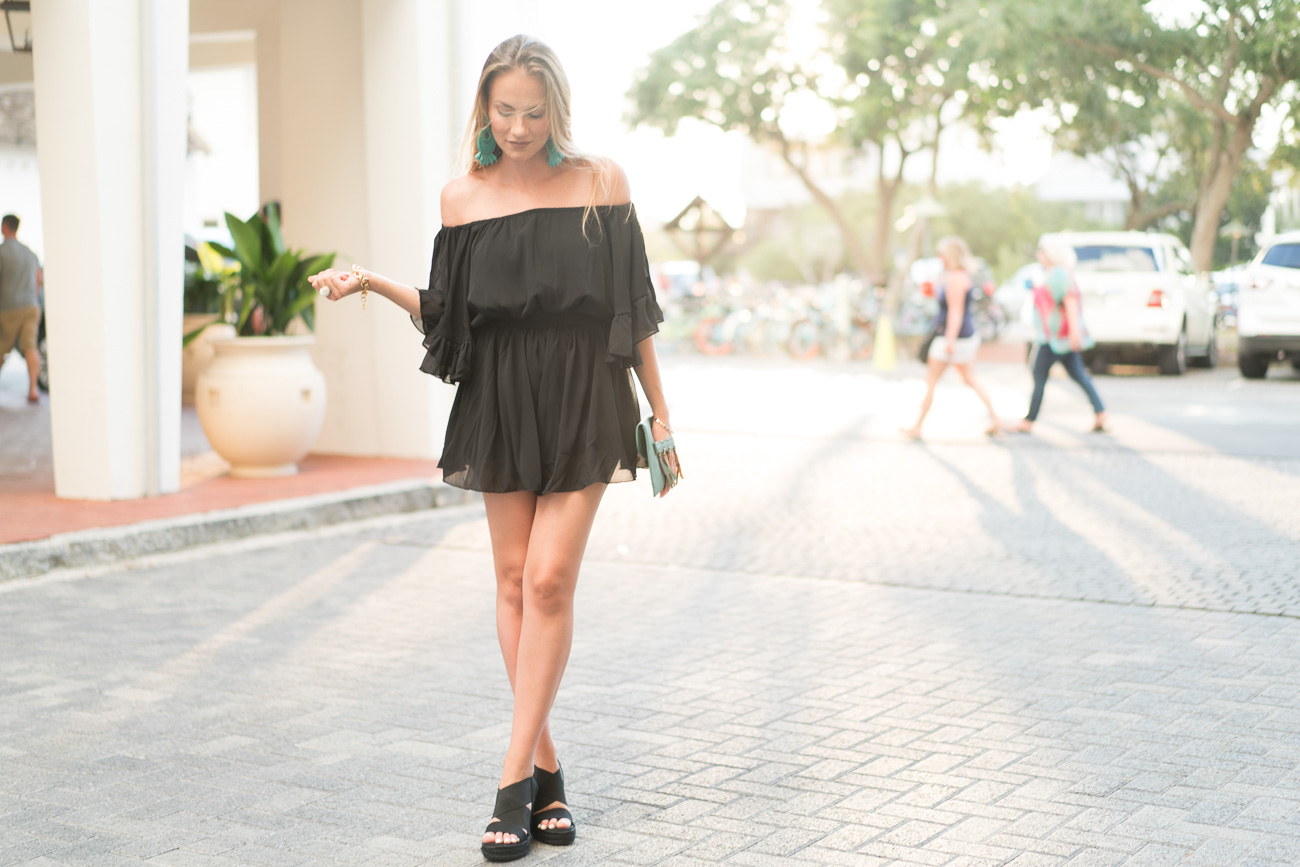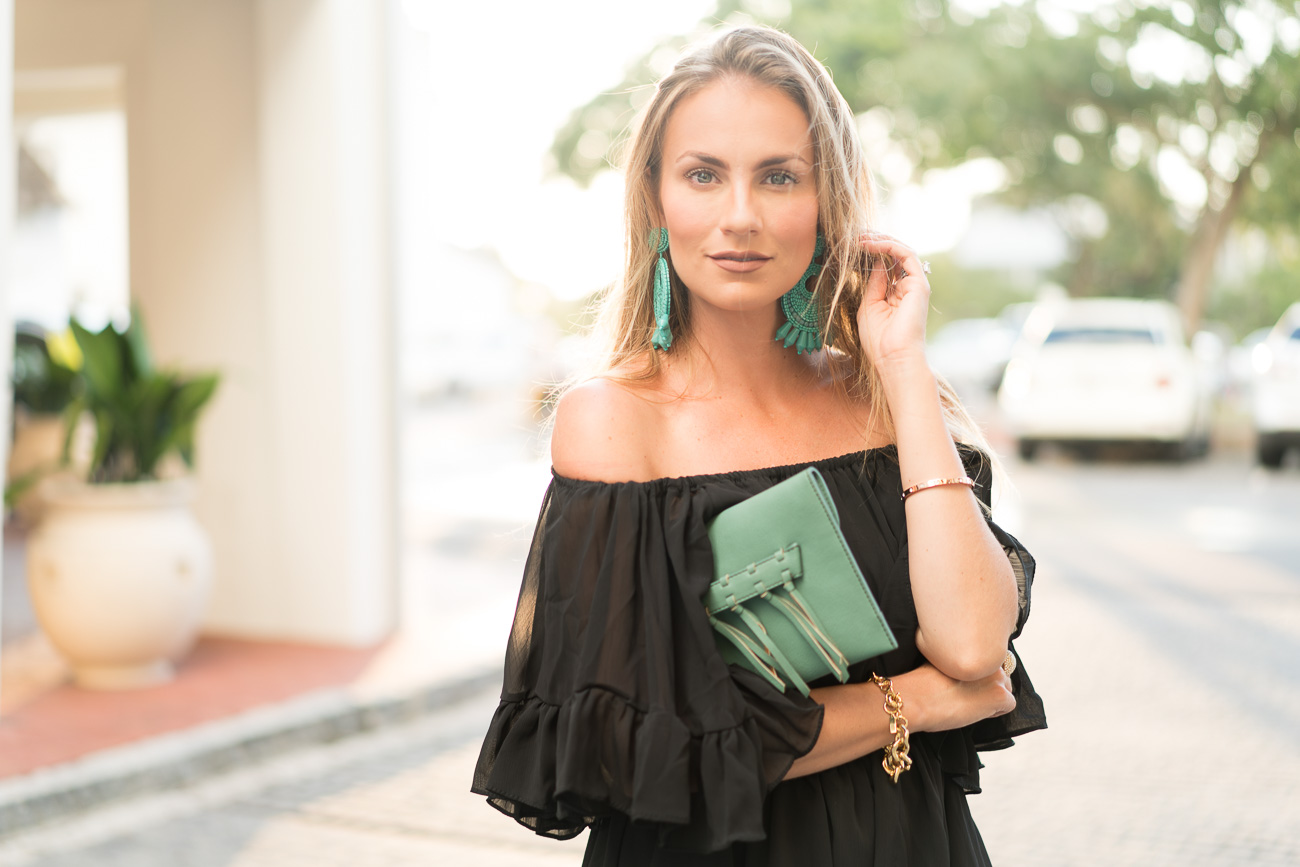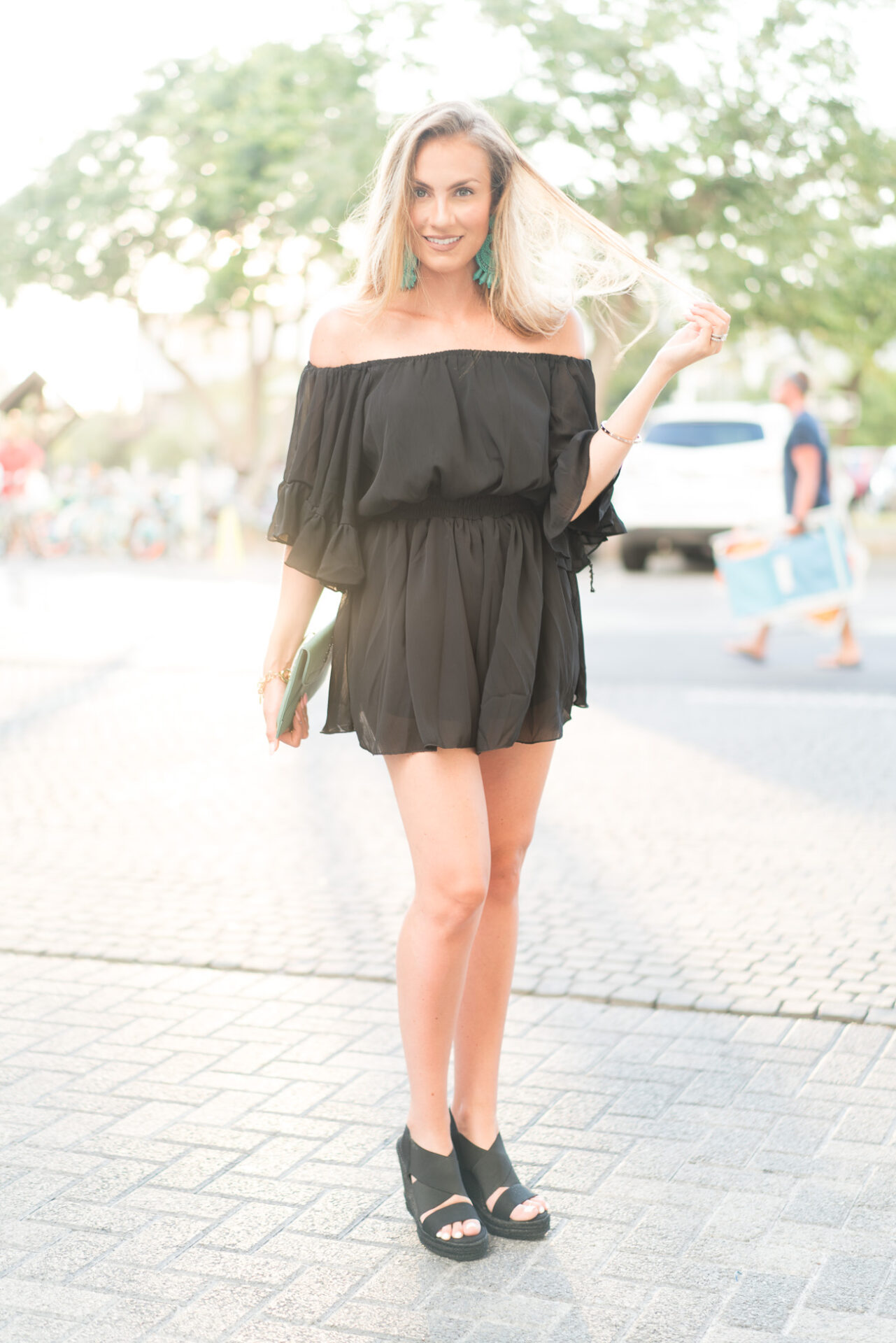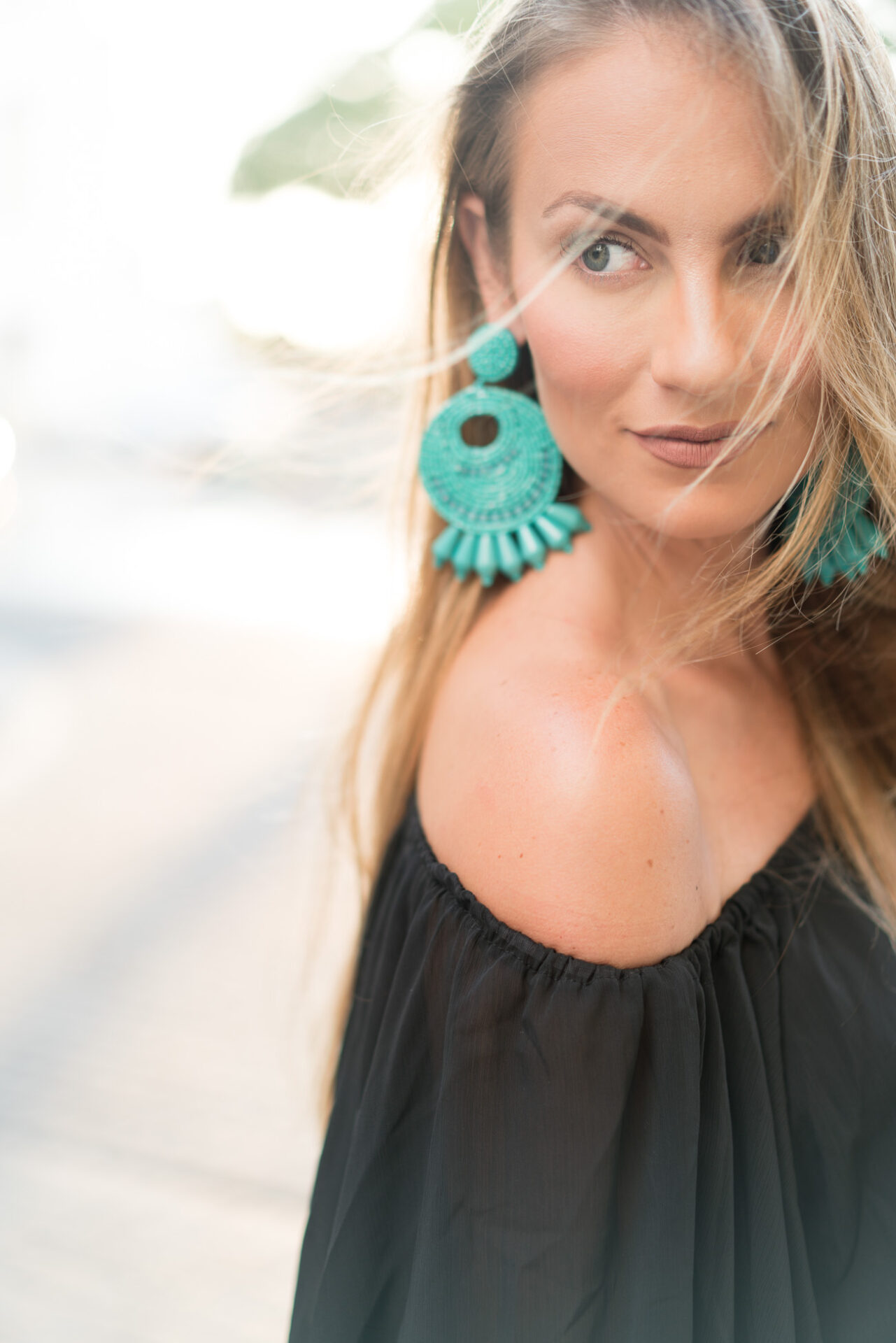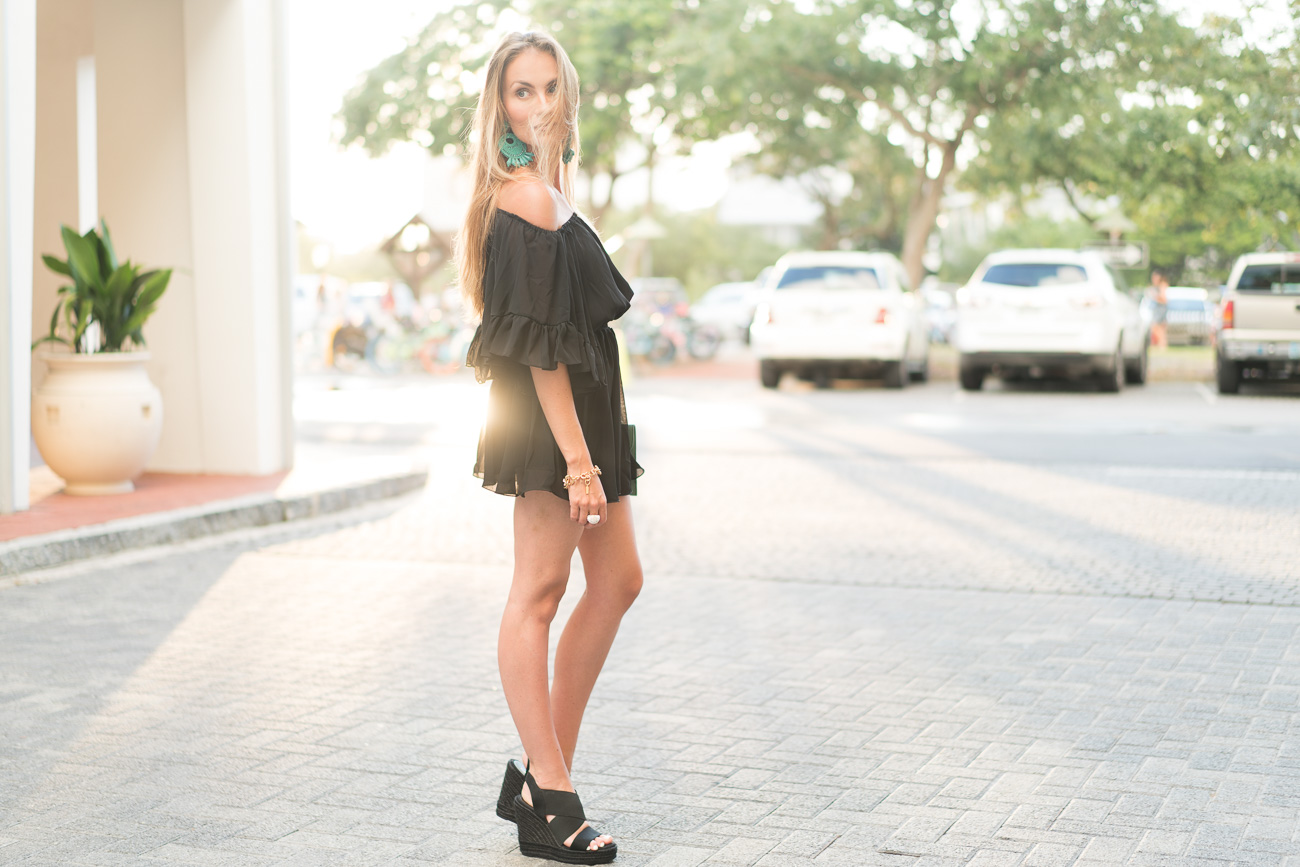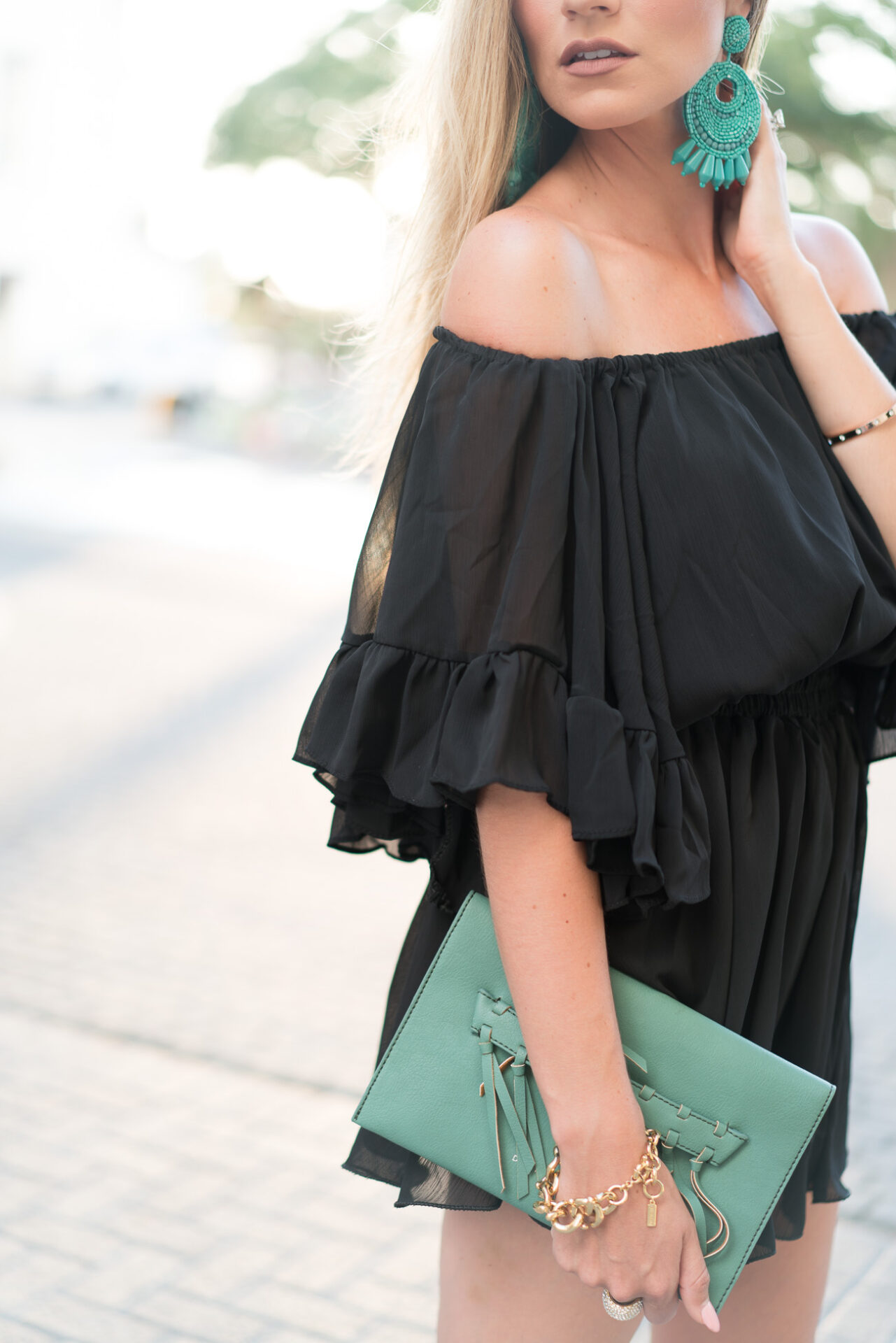 Because I've been so behind in my posts, I still have so many beach and summer looks to share from our Florida vacation. I'm (not-so-secretly) happy that I have so many to post. It's fun for me to go back and relive our wonderful, relaxing time at the beach.
When it comes to packing for vacation, I like to plan out my outfits ahead of time. I started shopping online weeks before we left. I always wear a mix of highs and lows in my normal wardrobe, so naturally that's what my vacation style also consists of. Highs and lows are high-mid priced pieces mixed with lower price point pieces.
This romper is beyond darling and only $24.99. I've had a lot of followers comment on past posts where I wear/style pieces that are from this retailer, SheIn, that they're nervous about buying from them. They question the quality due to the price point. I totally get that. Here's the thing. I'll never wear or post something that I don't actually like. I have never been sponsored by SheIn and I've always bought everything with my own money from SheIn. What you see me wear, I love. Being totally transparent, there have been items I haven't loved for various reasons, whether that be the fit, quality, color, etc. Those items are never shown to you because I'm not going to post or wear something unless it makes the cut. You know? But to be totally fair, that happens with every single online retailer I shop at. I send clothes back all.the.time.
This romper actually blew me away for the price point. I expected it to be sheer (or totally see-through, I should say) but the fabric was layered and the quality was really great. The one thing I want to warn you about is sizing. The sizing is totally different than US sizing. This romper is only available in one size only. Be sure to look at every single piece that you purchase and know your measurements in inches or centimeters. That way you can make an educated decision when it comes to the size chart.
I actually purchased multiple pieces from SheIn with this romper and loved every single item I received. I have a few more blog posts coming your way that will showcase each of them except one that I haven't had time to shoot yet. If you still have qualms about shopping here, know that the price point is lower, so don't expect high-end quality. Be realistic in your expectations. Be knowledgable about sizing. Read the reviews and look at the uploaded photos of buyers wearing the pieces, so you can see how the pieces actually fit a real human body, not just a model. You can also look at Instagram and Pinterest. I tend to stalk out pieces online before I pull the trigger so I know exactly what I'm getting. Hey, money is money. I like to know where my money is going and what I'm getting for it!
Bottom line: I HIGHLY recommend this romper and I've had amazing luck in my purchases. If you have any other questions about this romper or this retailer, leave them in the comments so I can help before you make your first purchase. Again, this is not sponsored! I just wanted to give you a totally unbiased and truthful review about my experience so you know whether you want to shop here as well.
This swim cover-up was purchased in the same order. It's only $23.99! I was also impressed with the level of quality. Photo of me wearing this cover-up can be seen here.
---
Black Chiffon Ruffle Romper // Seed Bead Hoop Earrings // Crystal Hinge Bangle Bracelet // Gold Mary Links Bracelet // Gold Bubble Ring // Erica Wedges // Theia Clutch // Jouer Lip Creme in "Noisette"
Sizing Info: Wearing ruffle romper in one-size (elastic waist and shoulder band) and wedges in US size 7.
Shop This Look: