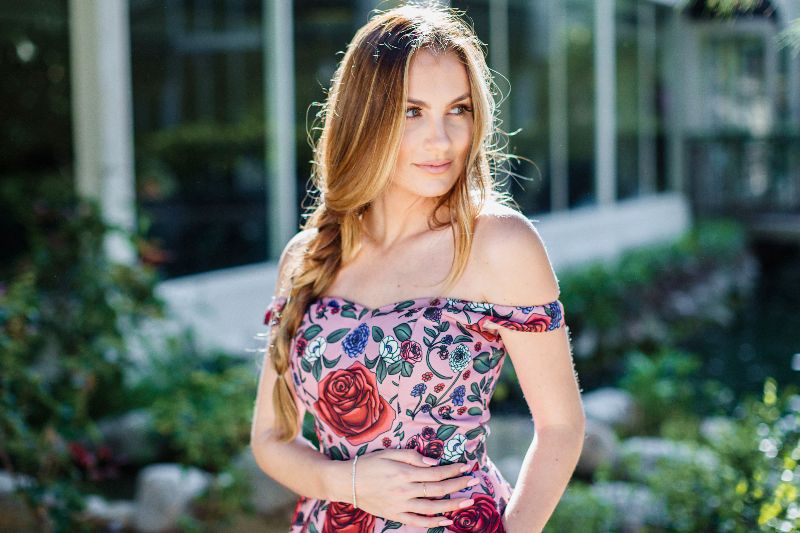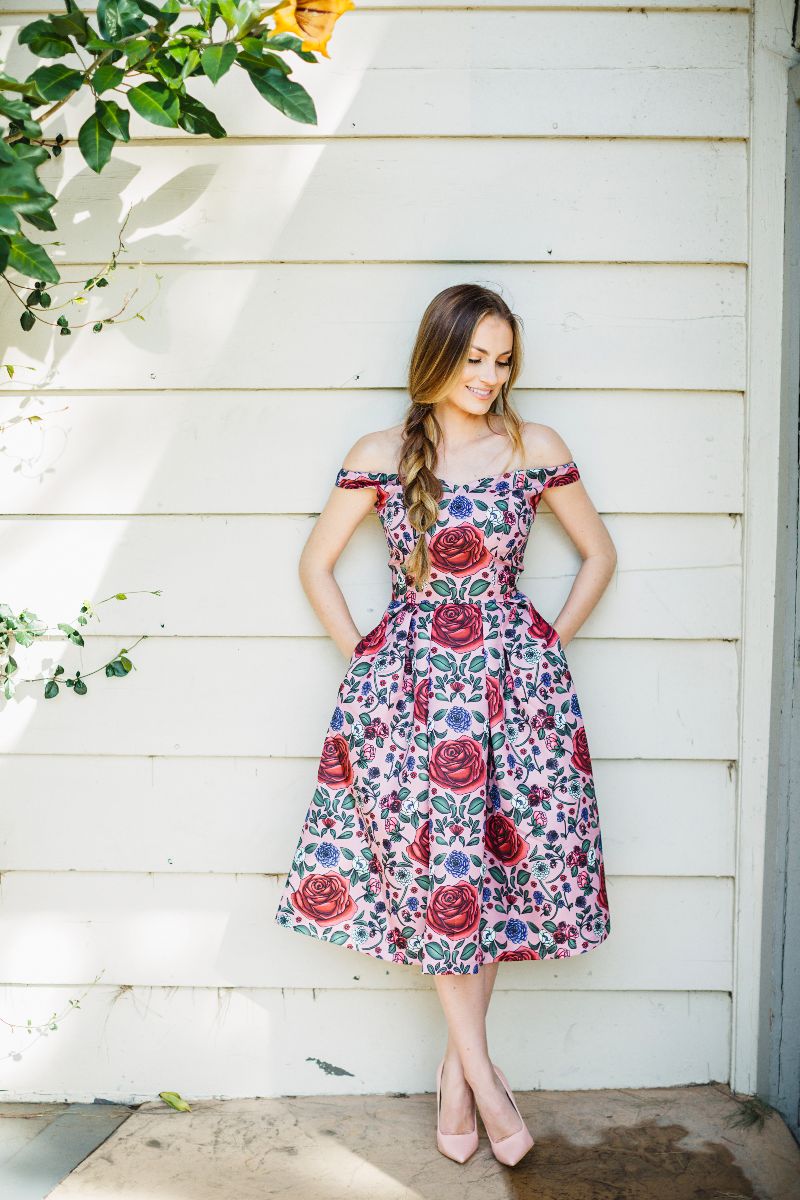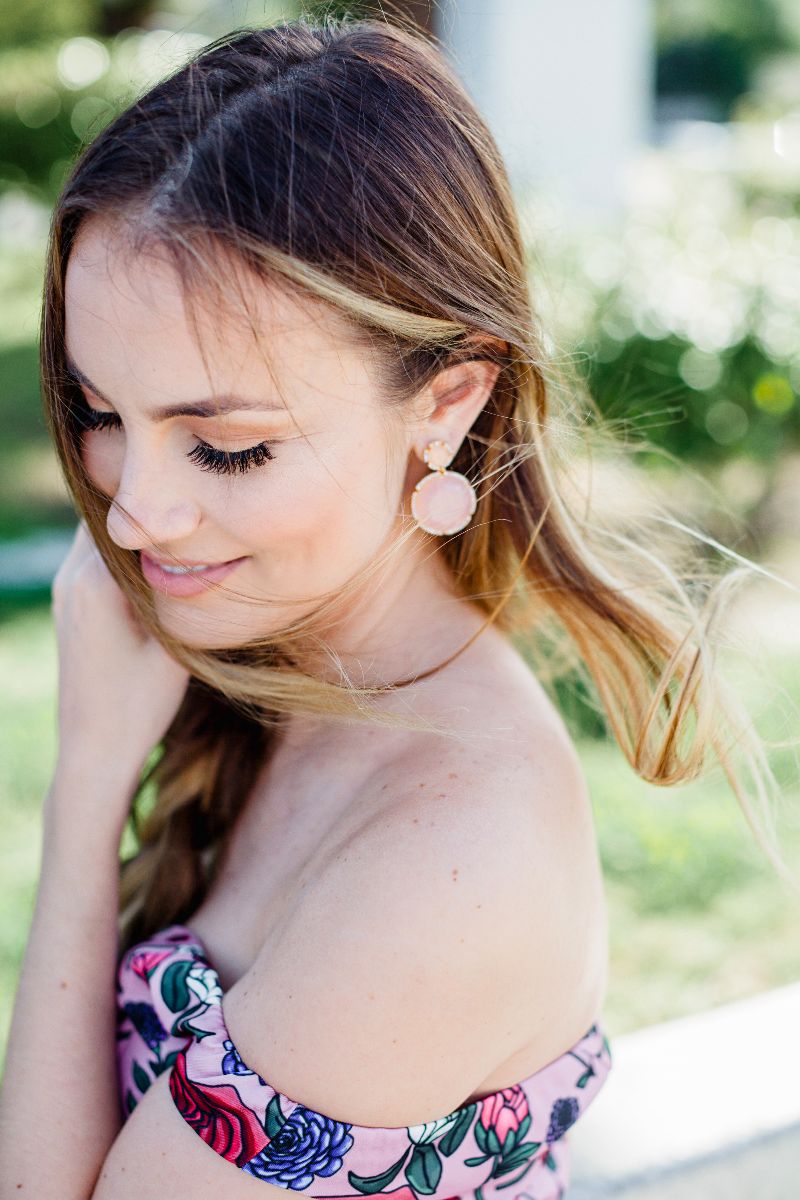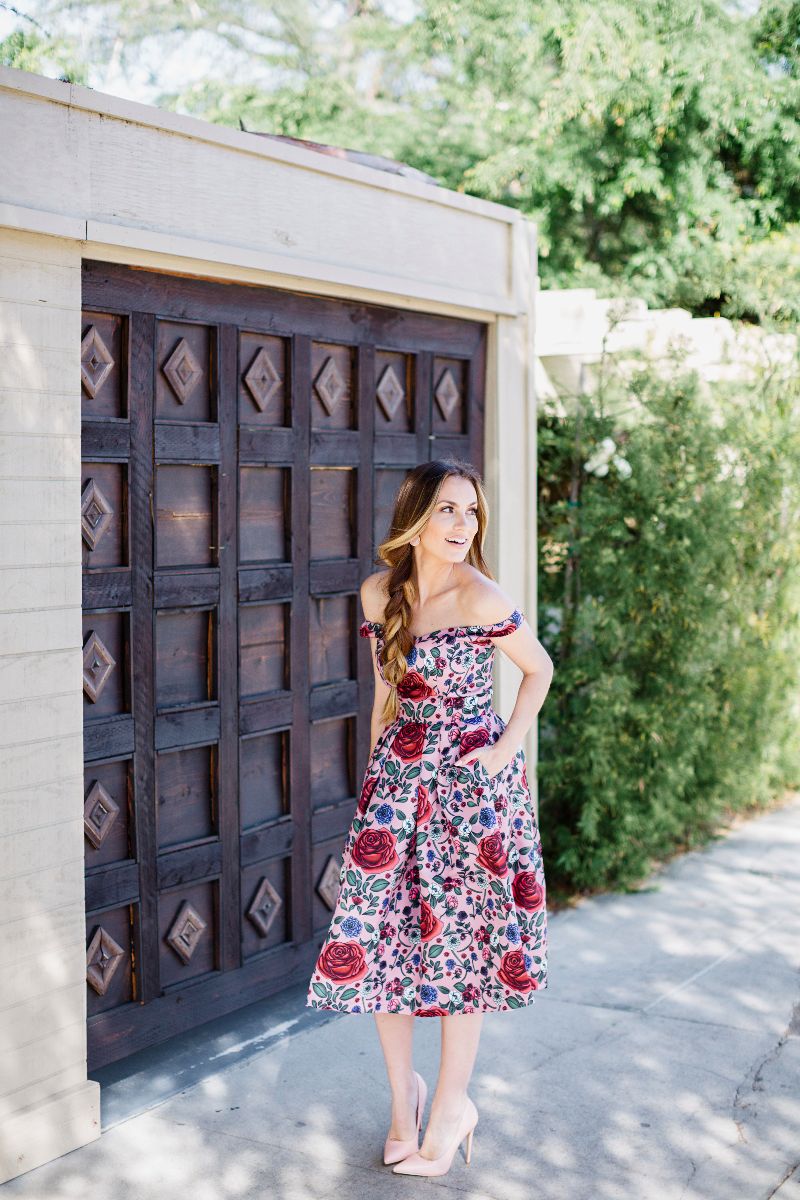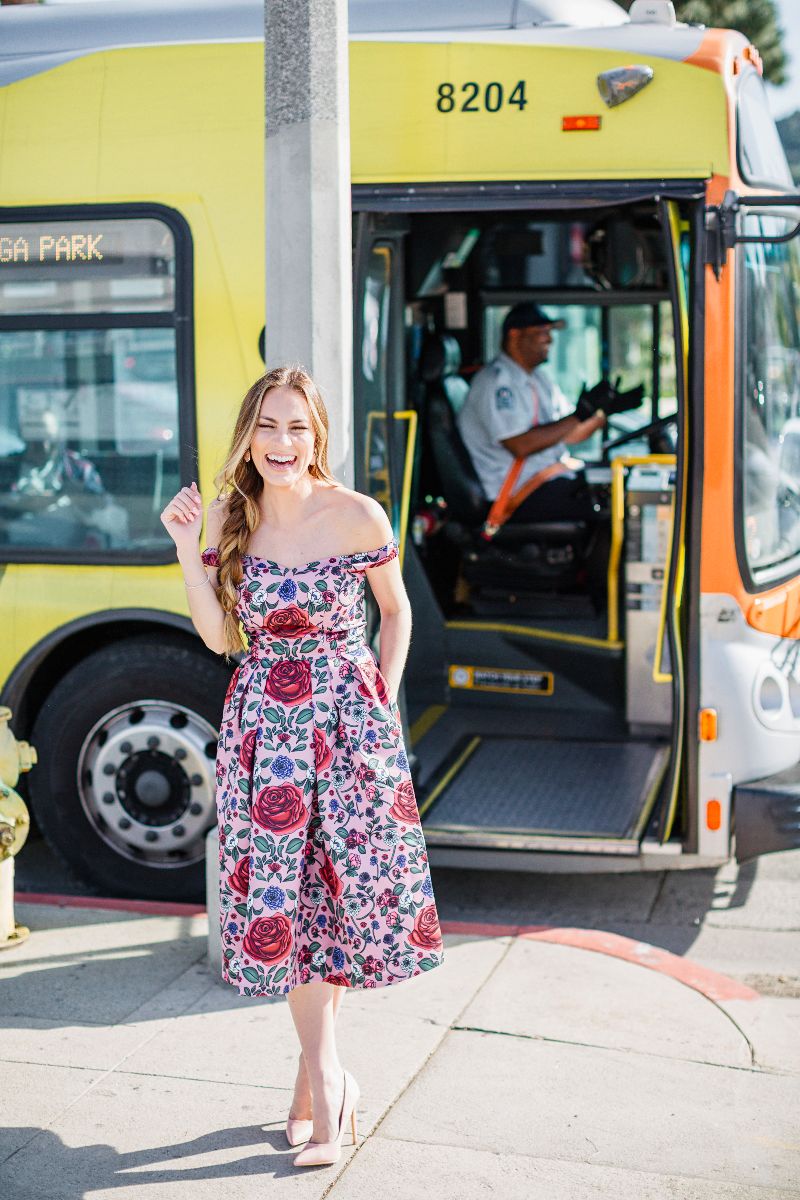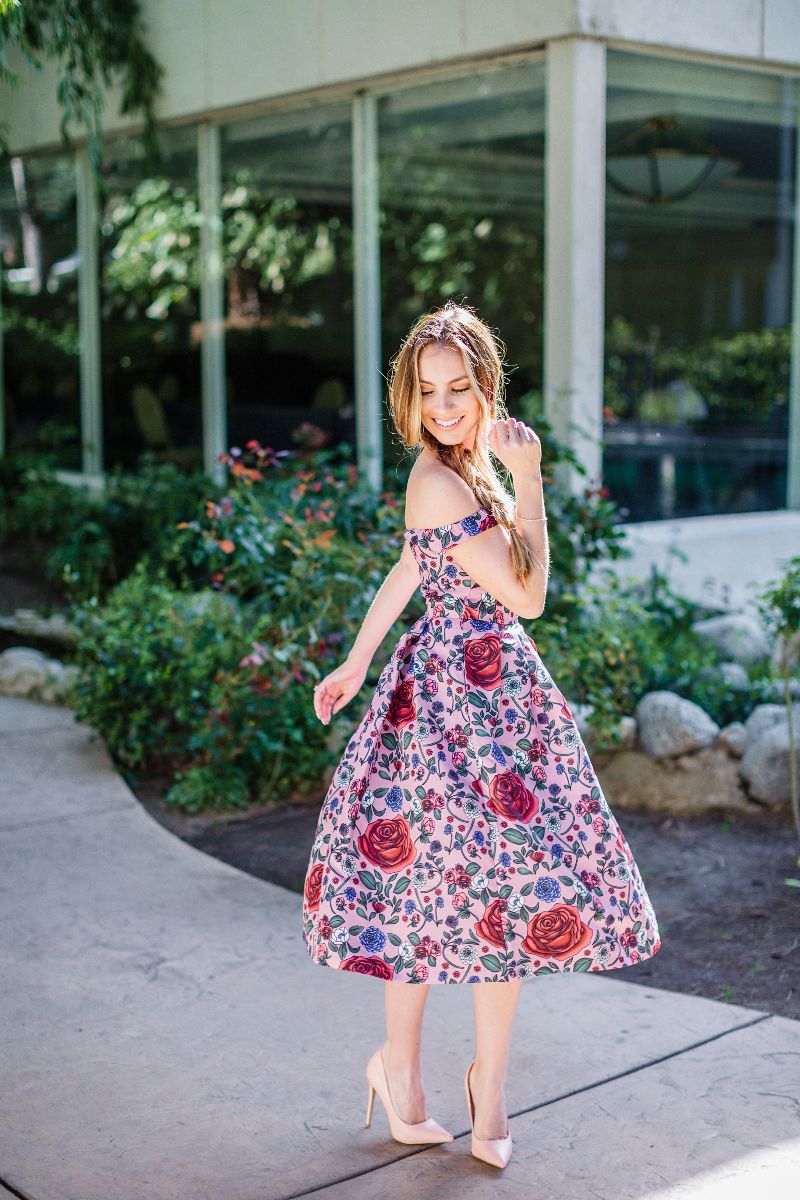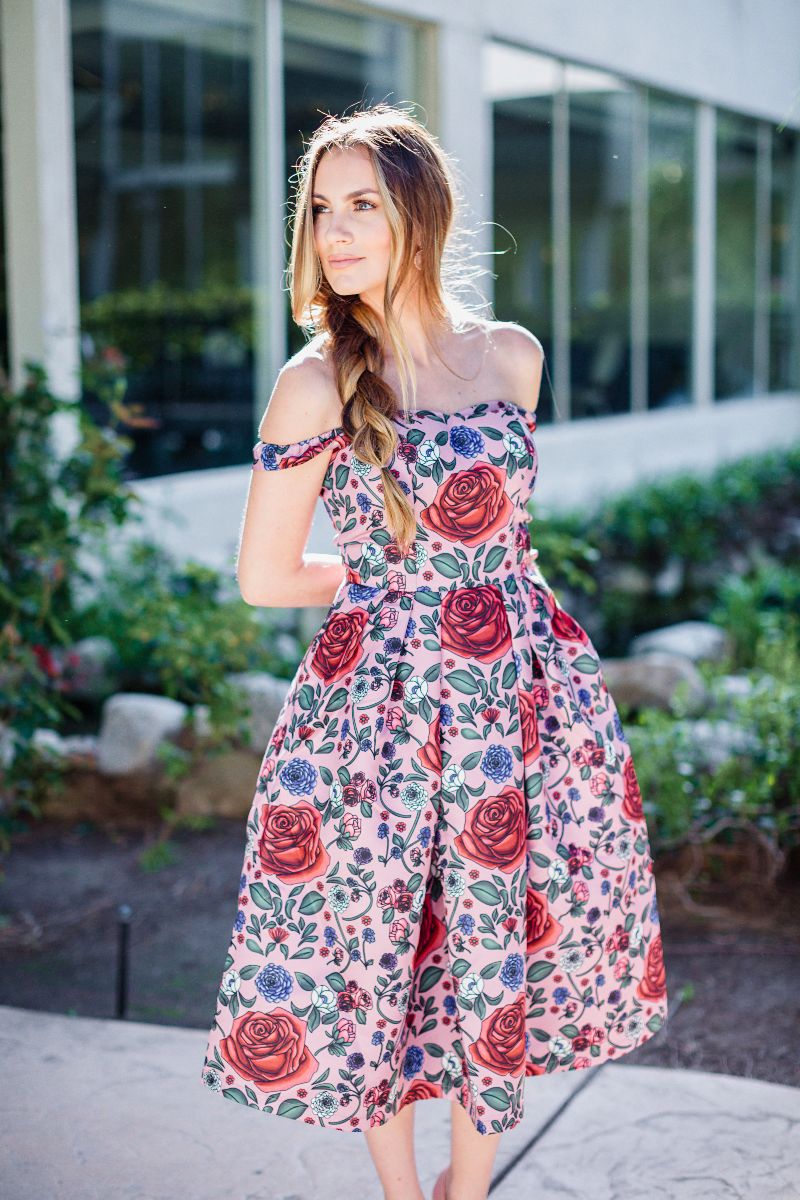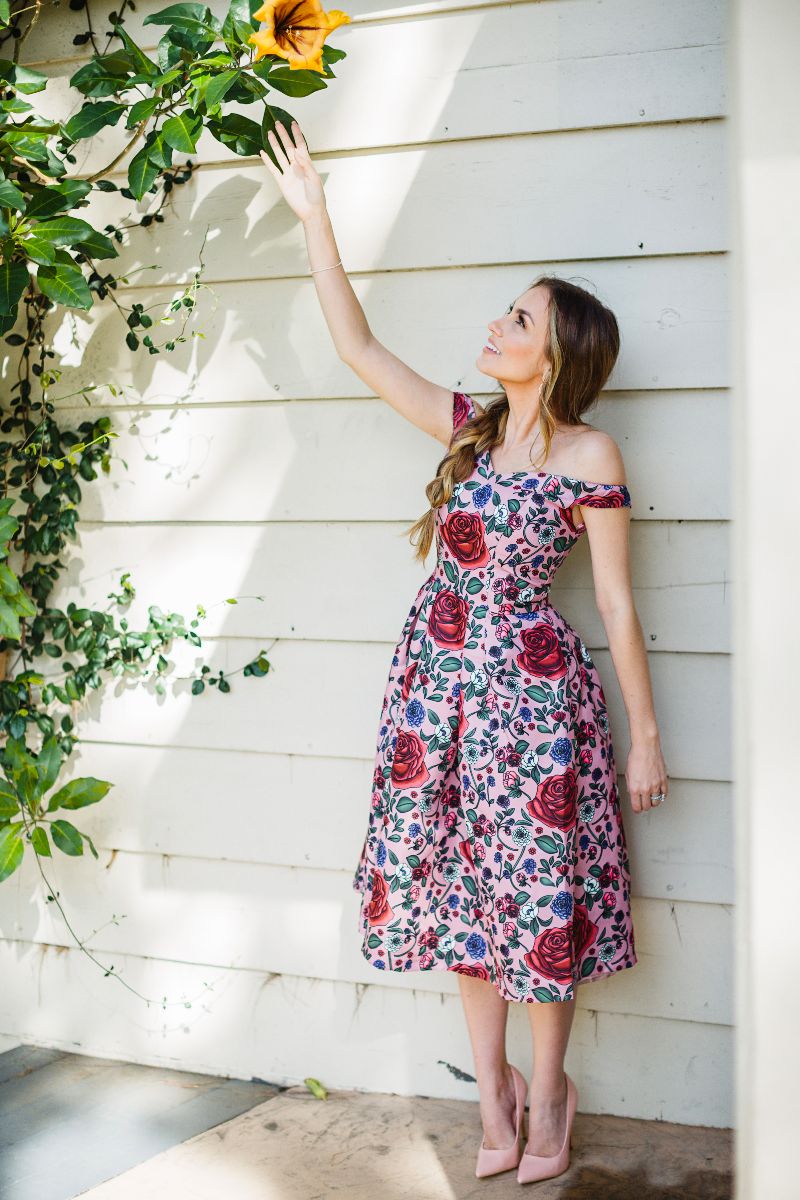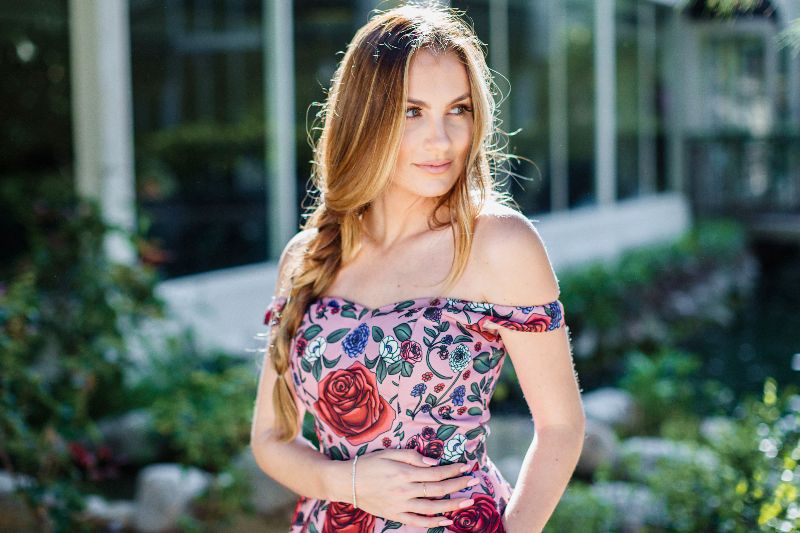 If you've been anywhere near a mall (Zara stores specifically) then there's a good chance you've already seen what's very on trend for Spring. The list includes: lace-up shoes, micro pleats, high neck bikinis and lots of shoulder! Exposed shoulders or open backs have always been a sexier look than lots of cleavage in my opinion. Girls who wants to amp up the sex appeal typically reach for a super low cut top or a too-short skirt (or sometimes both for a double whammy!) but why not do the unexpected? Showing some clavicle can be so very chic when done right.
I've always gravitated towards off-the-shoulder style tops and dresses. Women with smaller chests look especially flattering in this Bardot-esque style. With warmer temps ahead, why not try a dress that shows a little shoulder? I absolutely love this dress from Chi Chi London because it feels so very 1950s with the full skirt and midi length.
With off-the-shoulder styles, I tend to skip the necklace (unless opting for more dainty pieces) and look for a flattering statement earring. I also tend to like hairstyles that lean more towards romantic than polished. When your shoulders are exposed, I think that an uptight, coiffed up-do can tend to just make you look like either a ballerina or a school teacher.
I sometimes believe that I was born in the wrong era. I love the style from Old Hollywood starlets so much. The 1940s and 1950s fashion is exactly what I want to wear every day of my life. I love a high waist and a full skirt. I guess I'll just settle for the title, "Old Soul" because that's exactly what I am. I love reading novels that take place in time periods past. My favorite movies to watch are old classics. I'm basically a 90 year old at heart. And I'm totally okay with that. I find myself looking up women like Rita Hayworth, Grace Kelly, Sophia Loren, Audrey Hepburn, etc. when I'm needing a little beauty or style inspiration.
What decade in history is your favorite? Whether to read about or gain inspiration from?
---
What I'm Wearing:
Chi Chi London Allover Rose Print Midi Dress with Bardot Neck // Similar High Heels // Baublebar Olympia Drops // Similar Bracelet // Essie Nail Polish // Rimmel Lip Liner in "Addiction" // Rimmel Kate Nudes Lipstick
Sizing Info: Wearing dress in size US 2.
Shop This Spring Look: